The Samsung 43 QN90B is a popular pick for gamers who want a capable, 43-inch screen with a high refresh rate and rich colors. This model offers the brand's Neo QLED VA panel against LG's more expensive OLED, so comparisons will always be interesting. Let's take a closer look at the Samsung 43 QN90B to know if it's a great buy for your entertainment needs.

Samsung 43 QN90B Specifications
Screen Size: 43 Inches
Resolution:3840 x 2160UHD
Aspect Ratio: 16:9
Panel Technology: Vertical Alignment (VA)
Refresh Rate: 144Hz
Response Time: ?
Contrast Ratio: 5000:1
Brightness: ?
Built-in Speakers: Yes (2 x 20 Watts)
Stand: Height – No
Stand: Tilt – No
Stand: Swivel – No
Stand: Pivot– No
VESA Compatibility: Yes (200 x 200)
Connectivity: HDMI 2.1 x 4, TOSLINK Optical x 1, USB 2.0 x 2, RJ45 x 1, Bluetooth and WiFi5 Wireless
Dimension With Stand (WxHxD): 37.8″ x 24.5″ x 8.8″
Weight: 30.4lbs

Design and Features
The Samsung 43 QN90B is a full-pledged TV so it doesn't have the traditional features of a desktop monitor. It has a matte black finish that looks great and is very easy to maintain against dust and smudges. The display still has inner borders even if it doesn't have bezels on three sides, but those are very hard to notice since the screen is so big.
It's a massive device, so you might want to consider how much desk space you have for it before pulling the trigger. The TV needs almost 38 inches of width so it could displace your other peripherals like large speakers. It is also quite heavy at 30.4 pounds, so asking for help in setting it up is a must.
Its build quality is great and comparable with Samsung's best display products so you are getting your money's worth in that regard. Its mostly made out of plastic, but the panels are durable and perfectly molded. The stand has a slight wobbling issue, but that's normal with most TV designs, especially the bigger ones.
The Samsung 43 QN90B has a simple remote with quick access buttons so you can conveniently utilize its features. It also has a built-in mic for voice commands as an added layer of convenience, especially for those that have Bixby, Google Assistant, and Alexa at home. The TV has a button at the center of its bottom edge, but it can't be used for changing the settings.
The stand included in the package doesn't offer any kind of adjustment so you are stuck with a single position. Adjusting your seating position and centering the screen is the key here so getting the perfect angle to enjoy it is still possible. You can get a VESA mount, but it will only be necessary for extreme circumstances.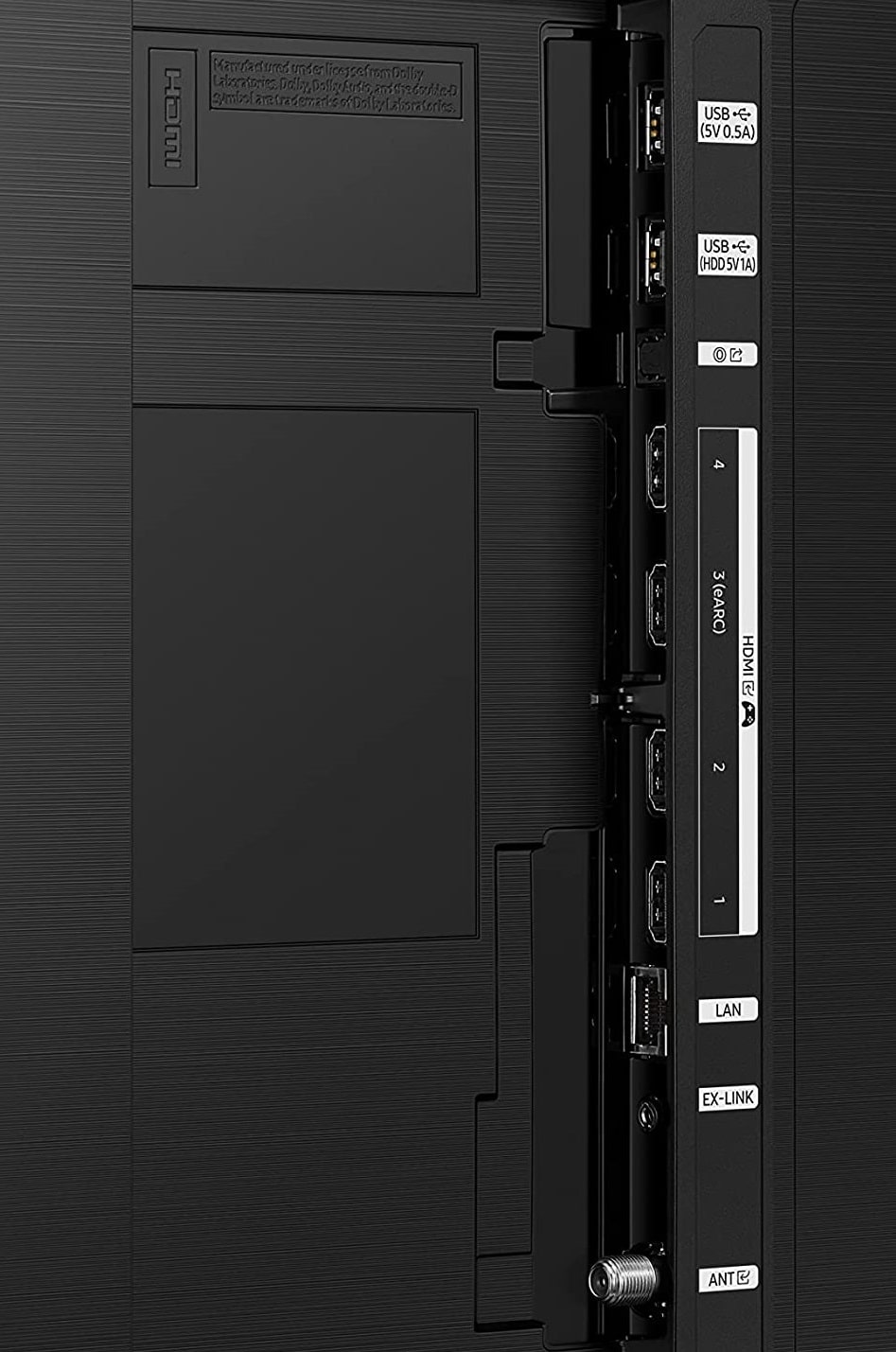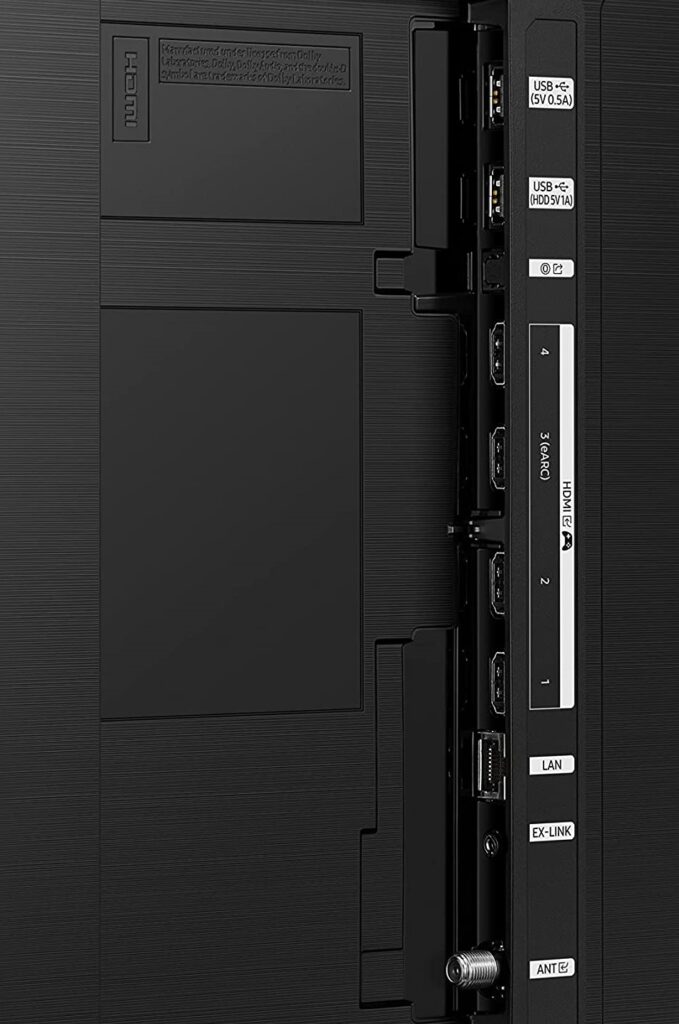 The Samsung 43 QN90B is a TV, so it doesn't have DisplayPort like the LG 48GQ900-B. You get four HDMI 2.1 slots, two USB 2.0 connectors, and an RJ45 LAN port for networking. You also get a TOSLINK optical port for speakers or home theaters. Some TVs offer more, but this is sufficient for most users.
The built-in speakers in this model have 20 watts of power so they are loud enough for entertainment and gaming purposes. However, they are tuned for couch setups, so it might not sound right for desktop use. However, it is nice to have a capable pair for instances like when it's too hot to wear headsets while you game.
Display and Performance
The Samsung 43 QN90B boasts a 43-inch Neo-QLED VA panel with a 3840 x 2160 resolution, a 144Hz refresh rate, and an unspecified response time. The mini LED's output and the monitor's contrast ratio are not specified as well, but it's safe to say that these will be quite high.  This TV is compatible with HDR10, HDR10+, and HLG so most HDR content will play on it correctly.
A purist might hate the idea of using a TV as a desktop monitor, but it somehow makes sense for a lot of gamers. TVs can sometimes be more affordable than a flagship monitor, plus getting one is more practical since it can be used by itself for media. However, they aren't as sharp as their counterparts, so you have to go through trial and error to find the perfect seating position to maximize the screen.
The Samsung 43 QN90B renders more than 100% sRGB and 95% DCI-P3 for stunning colors in games and movies. Its flaw is its default accuracy which had a high deltaE average of 4.11 so it isn't balanced out of the box. however, that's expected from a TV which is usually tuned to pump the colors up and slightly oversaturate images.
Calibrating it reduced the dE average to a more decent 2.41 which looks a bit more natural than the stock setting. This is understandable since TVs were not built for editing or any kind of color-critical work. We recommend settling on the filters that you like most or getting an HDR gaming monitor instead if color correctness is important to you.
The Samsung 43 QN90B's backlight reached a peak of 1044 cd/m2 in both SDR and HDR scenes. It also has an impressive contrast ratio which reached up to 5114:1 in SDR and around 8036:1 when its FALD backlight worked its magic. It is not the best in HDR performance out there, but it's considerably better than some monitors with lower standards.
Panel uniformity for the Samsung 43 QN90B sometimes shows some issues like blooming in HDR scenes with dark backgrounds. This TV only has 360 zones so its local dimming is not as refined for such as a large display. Note that this can also vary between every unit made so you might get a unit with better characteristics.
Its pixel response time isn't comparable with gaming monitors since the tuning and design are different, plus there is no overdrive option. Its relatively okay when it is running at 144Hz, but you will still see some trails or smudges in contrasting transitions. It's a bit more noticeable if you are using the monitor on a desktop instead of a typical couch gaming setup.
The Samsung 43 QN90B is compatible with both FreeSync and G-Sync over HDMI so you don't have to worry about tearing and stuttering. Both AMD and Nvidia have compelling options for 4K gaming, so it's best to get something that works with both, so you don't get stuck with one brand. Input lag sits at 6ms at 144Hz using its Game Mode with PC as the selected input, so it is fast and responsive enough for competitive play.
Thoughts on the Samsung 43 QN90B
The Samsung 43 QN90B is a great TV choice for gaming on all platforms that can take advantage of its 4K output. It is not accurate, but it's vibrant and capable of great HDR performance thanks to its mini LED backlight. It's also fast and responsive unlike older TVs so you can safely enjoy competitive games on this product.
However, there are some limitations for the Samsung 43 QN90B, especially when its compared to its OLED counterparts. It's prone to blurring with a high deltaE average, plus it is bound by TV characteristics such as its stiff base and lack of useful connectivity standards. It's a great buy, but it's not a completely better alternative to other 43-inch OLED TVs and monitors that are rapidly becoming available.
Pros:
Rich Colors and Contrast
Good HDR Performance
Low Input Lag
FreeSync and G-Sync Compatible
Cons:
Pricey
No Ergonomics
TV Limitations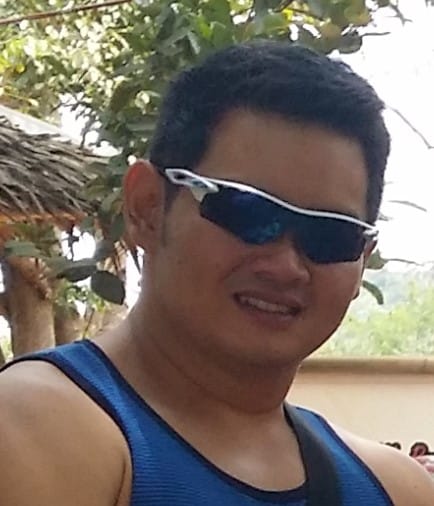 Paolo is a gaming veteran from the golden days of Doom and Warcraft. Since junior high, he has been building gaming systems for family, friends, and colleagues. High-performance monitors are one of his fixations; he believes that every citizen's right to enjoy one. He has gone through several pieces of hardware in pursuit of every bit of performance gain, much to the dismay of his wallet. He has also spent half a decade researching, reviewing, and writing about these products and now has over 1400 articles about the best gaming tech under his belt.