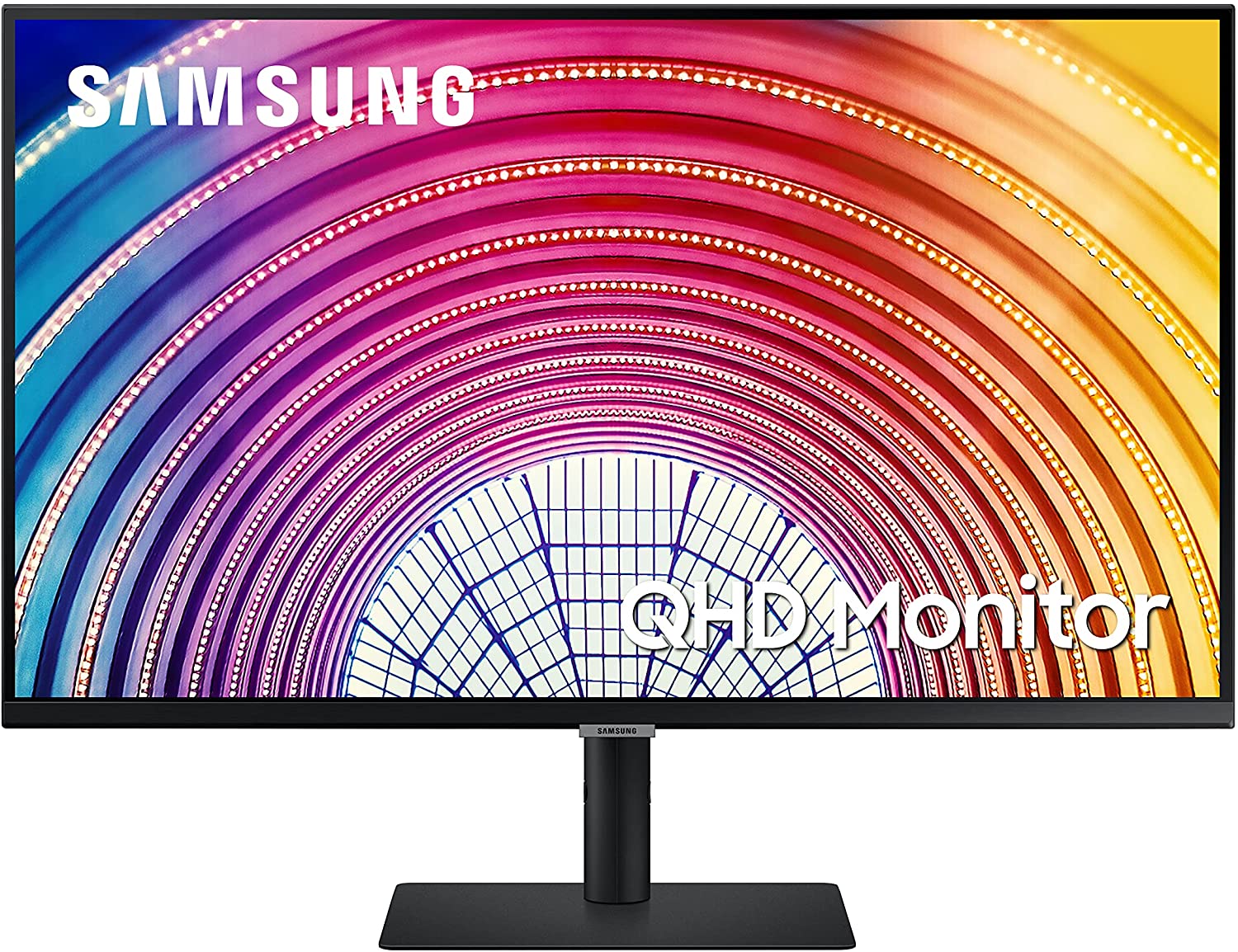 The Samsung S60A S27A600 is a big and bold monitor with a crystal clear IPS that's designed for your everyday computing life. The monitor is designed to enhance productivity while giving you an enjoyable and comfortable viewing experience. Let's see if the Samsung S60A S27A600 is a worthy monitor for those who are looking for a daily driver with great value.

Samsung S60A S27A600 Specifications
Screen Size: 27 Inches
Resolution: 2560 x 1440 QHD
Aspect Ratio: 16:9
Panel Technology: In-Plane Switching (IPS)
Refresh Rate: 75Hz
Response Time: 5ms
Contrast Ratio: 1000:1
Brightness: 300 cd/m²
Built-in Speakers: None
Stand: Height – Yes
Stand: Tilt – Yes
Stand: Swivel – Yes
Stand: Pivot – Yes
VESA Compatibility: Yes 100 x 100
Connectivity: DisplayPort 1.2 x 1, HDMI 1.4 x 1, USB 3.0 x 3, USB 2.0 x1, 3.5mm x 1
Dimensions With Stand(WxHxD): 24.23″ x 21.73″ x 7.73
Weight: 14.11 lbs

Design and Features
The Samsung S60A S27A600 has a modern yet simplified look that would make it suited for business-oriented environments. The device has a nice matte black finish that's scratch-proof and very easy to clean. The display is bezel-free on three sides so it looks like it's bigger than it actually is even if you still have inner borders.
You have to make way for the Samsung S60A S27A600 if you have a smaller than the usual desk. It's two feet wide so it could cover your desktop speakers, but at least it is under eight inches deep when fully assembled. It's not too heavy at 14.11 pounds, but care is always necessary if you are moving a fragile device like monitors.
Build quality for the Samsung S60A S27A600 is great thanks to its premium materials and excellent craftsmanship. We didn't see any cosmetic defects on the product and the plastics feel sturdy enough to withstand flexing and cracking. The included stand doesn't wobble or sag so it will hold the angle you've set until you want to readjust it.
The Samsung S60A S27A600 doesn't have a joystick, but it has a button with a 4-way directional pad for easy access to the OSD. This is much better than the conventional layout since it's less confusing to use and is not as prone to erroneous inputs. Joysticks are still preferred since they are easier to use, but we'd settle for something like this.
The stand included with the Samsung S60A S27A600 offers tilt, swivel, pivot, and height adjustments by default. It is easy to set a comfortable angle, plus it makes the monitor convenient to use for multi-display setups. You can still use VESA mounts, but it's only necessary if space is limited or if you are building an array of displays for immersion and productivity.

There's nothing special about its connectivity layout, but it does have everything you need from a PC monitor. The panel at the back includes a slot each for DisplayPort 1.2 and HDMI 1.4, along with USB 3.0 slots and a 3.5mm jack. The video inputs are in a down-firing position, but the accessory ports are rear-facing so you can easily plug in your peripherals.
What's lacking with this monitor is a USB-C slot which would bring it up to speed for its target market. It also doesn't have speakers which would be handy for work from home-related tasks like conference calls or even background music. However, these are minor complaints, plus we know USB-C will increase its price considerably.
Display and Performance
The Samsung S60A S27A600 boasts a 27-inch flat VA panel with a 2560 x 1440 resolution, a 75Hz refresh rate, and a 5ms response time. Its backlight has a 300 cd/m2 brightness while its contrast is listed at 3000:1 like most VA variants. This model doesn't have HDR certification, but the brand listed HDR10 compatibility so it can translate related signals.
27-inch 1440p monitors are perfect if you want upgraded sharpness without sacrificing visibility and legibility. It gives you more space to work with along with sharper images, so the jump from 1080p will be appreciable for anyone. Higher-resolution displays look more attractive, but many have mentioned that the extra pixel density can sometimes hurt or strain the eyes while reading or processing documents.
The Samsung S60A S27A600 renders 100% and around 74% DCI-P3 which isn't the widest but is vibrant enough for daily use. It's not accurate of the box since the deltaE average hits 3.05, but that is still close to the ideal rating. Most users won't find considerable color errors, but trained eyes will know the differences.
Calibrating the Samsung S60A S27A600 reduced its dE average to 1.45 which is balances the errors out. However, other IPS monitors have shown better scores overall, but do take note that these numbers can vary wildly since every panel made is unique. It's also not worth getting a colorimeter to get limited improvements and it would be more practical to buy a prosumer variant instead.
The Samsung S60A S27A600 reached 370 cd/m2 at 100% brightness which is well above its rating. Its contrast, however, isn't as impressive since it only reached 977:1 at 50% brightness. The latter is common on IPS panels so they usually have higher black luminance levels versus panels with high contrast ratios.
Panel uniformity for the Samsung S60A S27A600 test unit could use some improvements since it had some backlight leaks at the top edge of the screen. This caused some noticeable clouding in dark scenes which affected the monitor while watching movies or playing games. Take note that this isn't permanent across the entire range due to the nature of IPS and some tolerances, so there are better units out there.
The Samsung S60A S27A600 has decent motion handling even if it has a limited refresh rate and a higher listed response time. The screen doesn't show too much blurring, although some persistence can appear in contrasting transitions if you look close enough. This aspect is acceptable since the monitor was designed for daily use more than fast-paced play.
The Samsung S60A S27A600 is compatible with FreeSync and G-Sync so you don't have to worry about your GPU brand. It is not an essential feature, but it's always nice to have this duality since the GPU market isn't stable. Input lag is at 9ms at 75Hz so there is no need to worry about delays during normal use.
Thoughts on the Samsung S60A S27A600
The Samsung S60A S27A600 is a well-rounded daily-use monitor with a functional design and a decent IPS panel. It doesn't excel in any use-case, but it's a great middle-ground for work and play. It looks and feels like a premium monitor, so you won't be disappointed with it from unboxing up to regular use.
However, the Samsung S60A S27A600 is quite pricey for what it offers, considering how competitive its category is. $400 or more gets you a high refresh screen or modern features like USB-C which you won't find on this middle-ground model. It's a decent choice, but there are better options for the money depending on what your goals and needs are.
Pros:
Decent Color Performance
Attractive and Functional Design
FreeSync and G-Sync Compatible
Cons:
About the Author: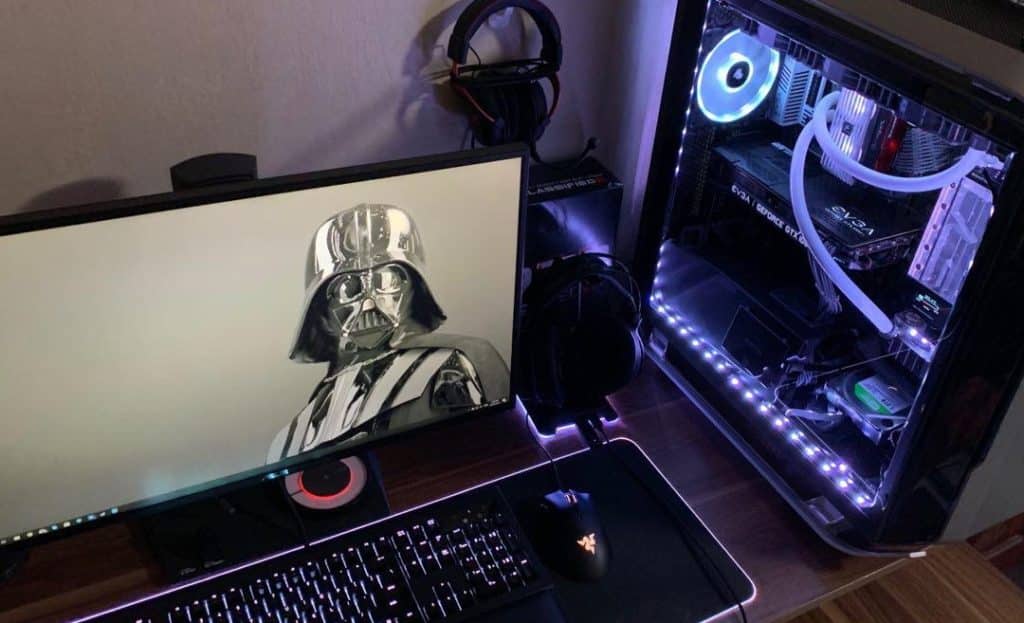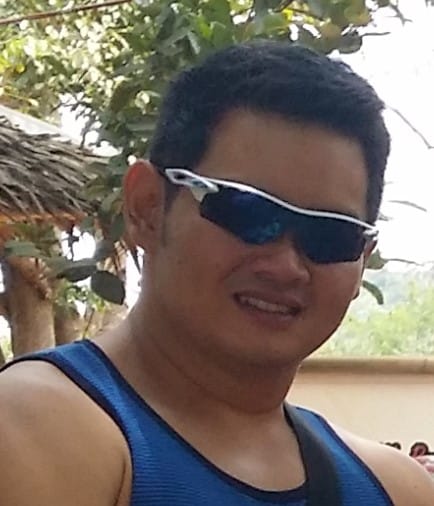 Paolo is a gaming veteran since the golden days of Doom and Warcraft and has been building gaming systems for family, friends, and colleagues since junior high. High-performance monitors are one of his fixations and he believes that it's every citizen's right to enjoy one. He has gone through several pieces of hardware in pursuit of every bit of performance gain, much to the dismay of his wallet. He now works with Monitornerds to scrutinize the latest gear to create reviews that accentuate the seldom explained aspects of a PC monitor.