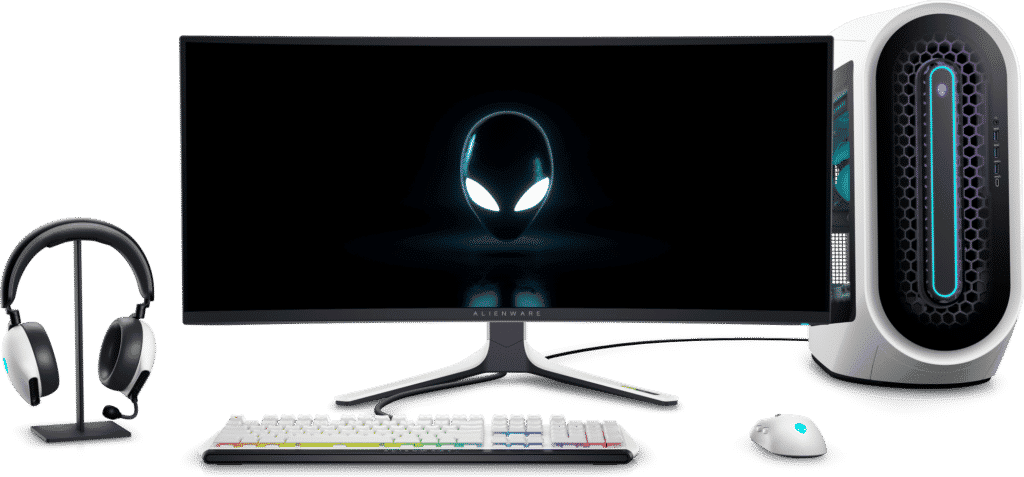 Check Amazon for the Best Gaming Monitors
It is never too late for you to upgrade to a gaming monitor. After all, it enhances your streaming experience also how long do you plan to use your parents' TV to play your games? It is probably high time for you to invest in a very good gaming monitor. But we get it, the process could turn out to be pretty intimidating, especially considering that there is a massive market out there with umpteen options of gaming monitors. In this case, it could get really challenging to pick one that is best suited for you. Well, worry no longer, because we have rounded up effective tips for you to take into consideration before buying a gaming monitor.
Of course, in order to use these monitors for gaming purposes, you must also have another basic tool needed to play your favorite games seamlessly. Yes, we are talking about an internet connection, which must be super-fast and perfect for heavy streaming. But you don't have to empty your pockets only to enjoy something like this. It is 2022, and you must have your hands on an excellent internet connection that provides you value for money. In this regard, you can trust Spectrum in providing you with reliable services and that too at reasonable prices. The best part is that Spectrum deals include unlimited data allowance at mouth-watering prices. This makes it one of the best internet service providers in the United States.
Now that this is sorted, let's talk about the gaming monitors. Evidently, many large companies offer you plenty of options to choose from. But this also increases your chances of getting confused as to which monitor should you go for. It all comes down to the features and elements that when combined, give you a monitor which is perfect for gaming. So, without further ado, let's take a dive into the factors you need to consider while buying this essential hardware.
Establish Your Price Range
You should know what your budget is and how much can you invest in a gaming monitor. This helps significantly in narrowing down your options. You already have an idea that a gaming monitor is massively different from your usual monitors. They offer great visuals along with lower latency, which you already realize is quite important in having incredible gameplay. But all of it does not come at a cheap cost.
When you go on your shopping trip to the nearest hardware store, keep in mind that you need to first make up your mind as to how much you are willing to pay and then start looking around for a monitor that lies somewhere in between that range.
Just a side note: if your budget is a bit tight, then we suggest you not look for those companies that are already famous for their overpriced monitors. Most of the time, these companies charge you extra for their products only because they have an already established name in the market.
Consider the Size
Considering a size while buying a gaming monitor is crucial because come on, it determines your whole experience of streaming games. So, what is the ideal size, you might ask? Well, how about this, getting a large monitor is always a good idea. It provides you with great pixel quality along with a top-notch experience.
Before you jump right into the purchase, let us make this clear first. Do not go over your budget. Just because a monitor is big does not mean that you should neglect your budget and the desk space. But yes, it is a fact that large monitors often turn out to be a great investment as opposed to smaller ones.
Aspect Ratio
When you are out hunting for an amazing laptop that fulfills all your requirements, don't forget to keep under consideration the element of aspect ratio. Think of this, if the games you mostly play only offer you the ratio of 16:9 then there is no point in you configuring them for a screen that offers a monitor with 32:9 or even the one with 24:10.
Not considering the aspect ratio might turn out to be a bad idea in a long run. It is important for you to save up as much as you can without even having to sacrifice any of your requirements.
Resolutions
Large monitors do not mean that they are the best ones or that they offer the best resolutions. You must look into the pixel density because let's be honest if your monitor does not offer you the best pixels what even is the point of getting a gaming monitor.
We understand that some of you might not be well aware of what pixel density entails. So, let us break it down for you. It is the pixel-per-inch ratio of the resolution of your monitor and its size. Therefore, if your monitor has too low pixels, then it might become pixelated, which is truly a big no in the gaming community because in this way you will not have the required quality of an image.
Summing Up
It can become daunting to find a gaming monitor that fulfills all your requirements. This is why you need to consider all the above-mentioned factors before going on your shopping spree. We hope that you do end up purchasing the one that is best suited for you. Good Luck!