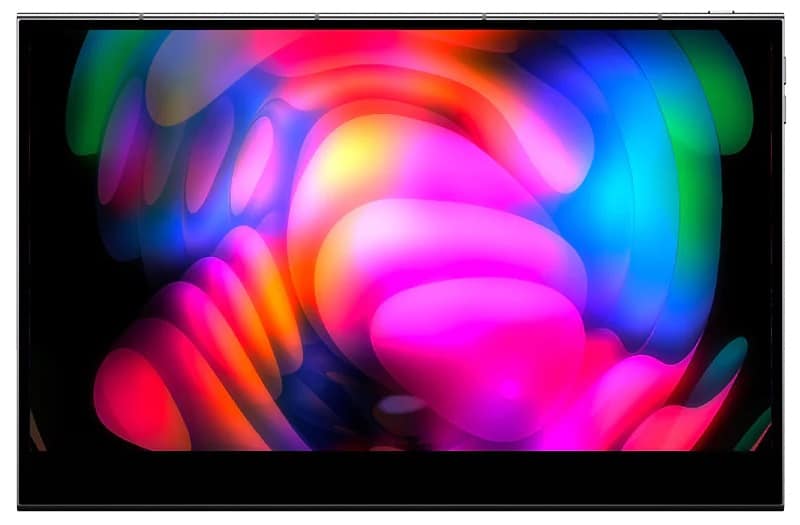 The UPERFECT O OLED is a fantastic piece of technology that elevates portable computing with its lush OLED panel. It's pricey, but you seldom see the same specs and relative performance in the 1080p IPS-dominated portable market. Let's take a closer look at its capabilities to know if it's a clear winner and a good investment.

UPERFECT O OLED Specifications
Screen Size: 15.6 Inches
Resolution: 3840 x 2160 4K UHD
Aspect Ratio: 16:9
Panel Technology: OLED
Refresh Rate: 60Hz
Response Time: 1ms
Contrast Ratio: 100000:1
Brightness: 400 cd/m²
Built-in Speakers: Yes (2 x 1 Watt)
Stand: Height – No
Stand: Tilt – Yes
Stand: Swivel – No
Stand: Pivot – No
VESA Compatibility: No
Connectivity: USB-C x 2, Mini-HDMI x 1
Weight: 2.2 lbs

Design and Features
The UPERFECT O OLED sports a crisp and sophisticated design that looks and feels better than what some of its alternatives can offer. The monitor has a nice matte gunmetal finish and a glossy screen coating that will help colors pop even more. It doesn't have bezels, but it has inner borders behind the glossy layer.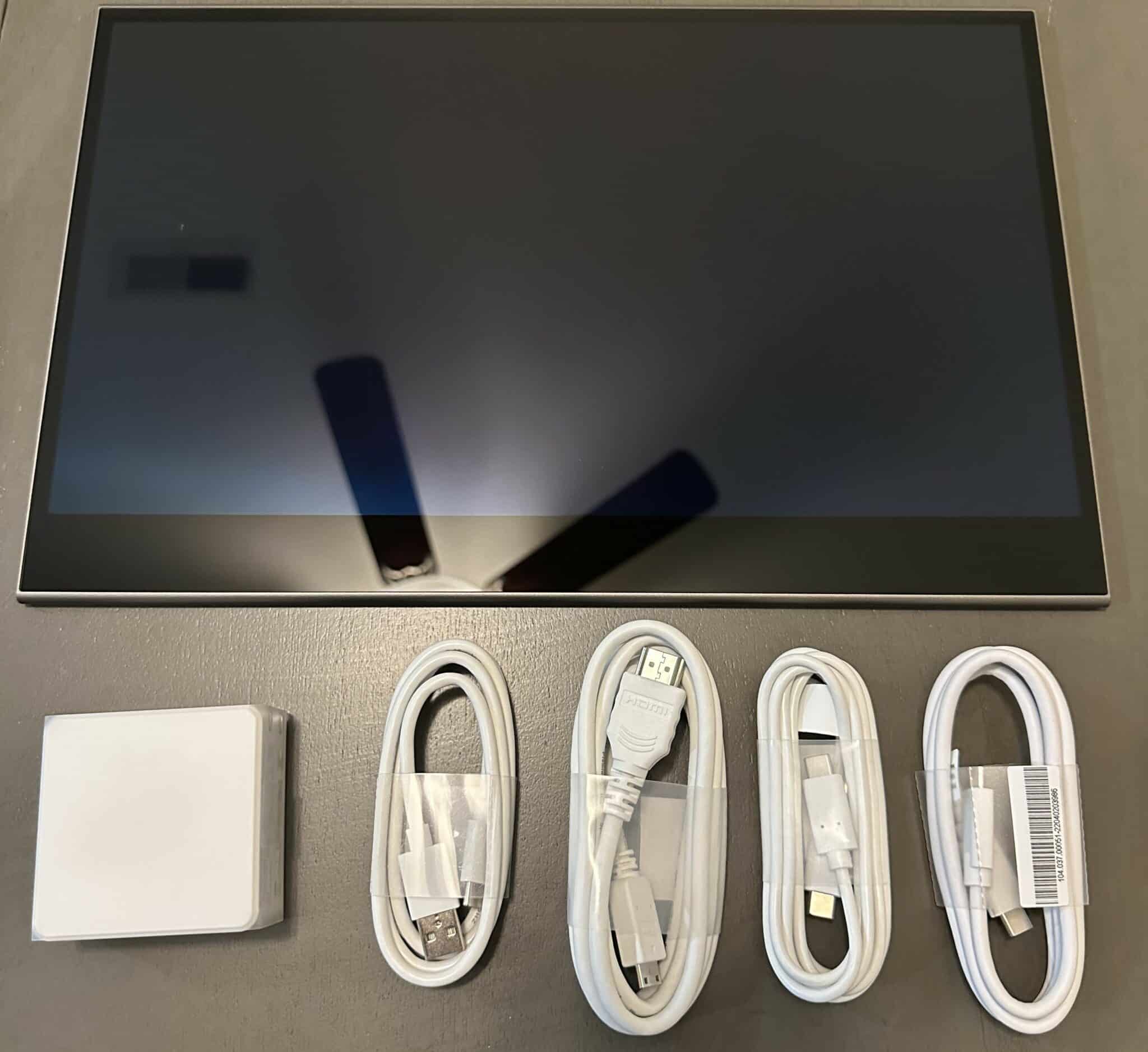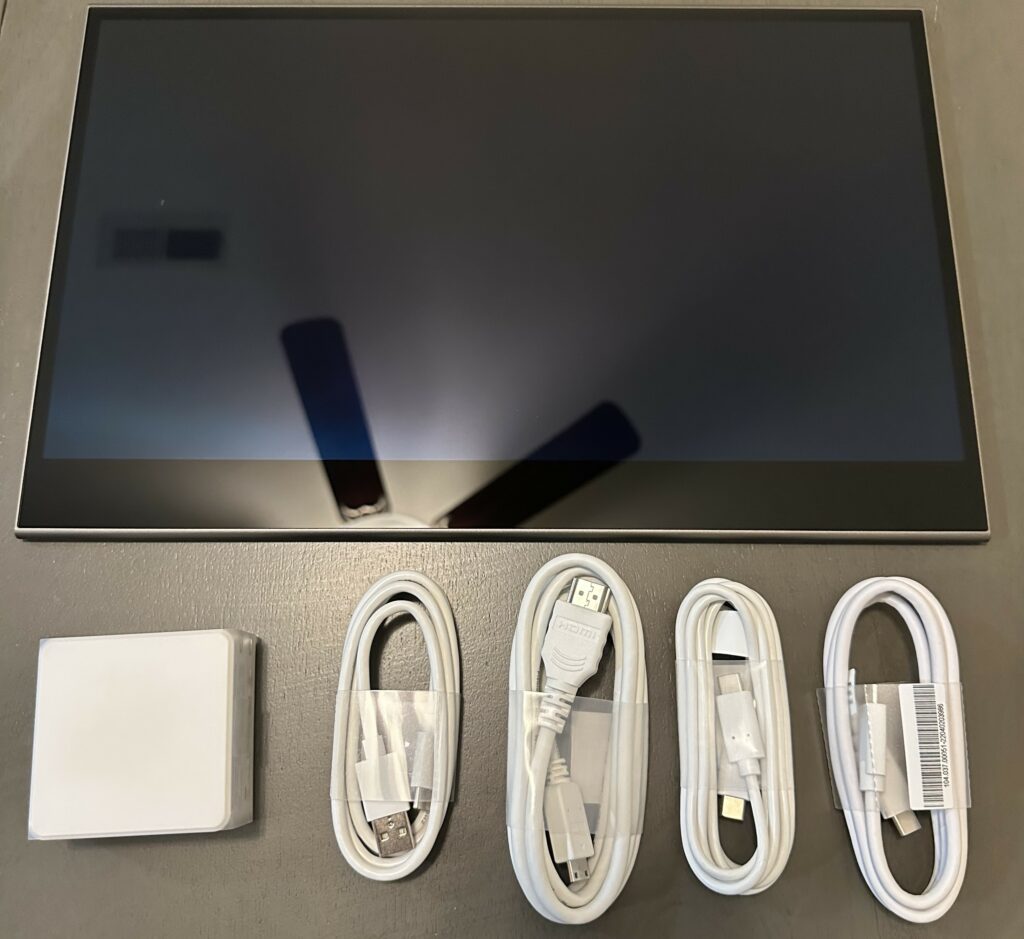 The package comes with a snap-on case with a cover, two USB-C cables, a mini HDMI to HDMI cable, a USB-A to USB-C cable, and a wall socket. The monitor also has a 10000mah internal battery which is good for 2 to 3 hours of normal use. However, UPERFECT suggests using the wall adapter in tandem with USB-C since the 4K panel is much more demanding.
During our test without the wall socket, we noticed that the battery was draining steadily. Our laptop's USB-C DP Alt Mode could not support it, so plugging the monitor it will be necessary for extended use. This is detrimental to its portability selling point since you must bring along its massive adapter and find a socket to use for extended periods.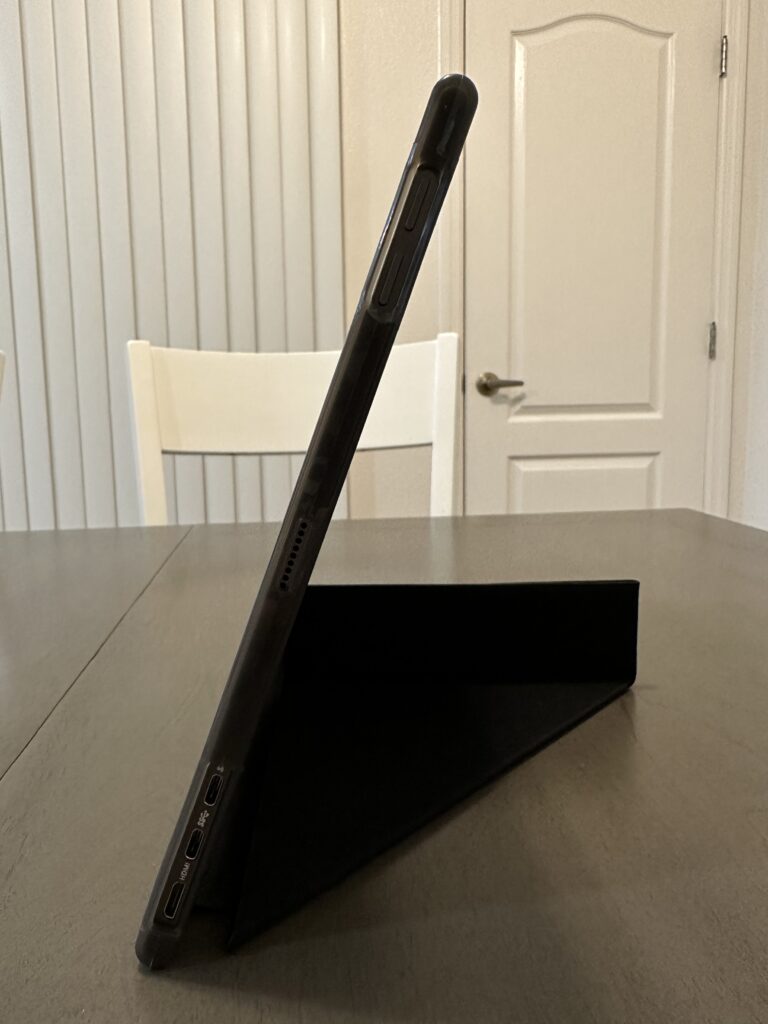 The UPERFECT O OLED is heavier thean most 15.6-inch portables, but it's slimmer and cleaner-looking since it doesn't have bezels. The extra weight can be attributed to its metal shell which feels nice to hold and durable. Adding its case doesn't change it much, so you can easily slip it into your laptop bag.
Despite its relative newcomer status in the mainstream monitor market, its build quality is fantastic. The metal shell helps a lot in this regard, although we're also impressed that it's machined perfectly and free from any cosmetic defects. However, we think the company dropped the ball regarding its stand design.
The UPERFECT O OLED has three buttons with simple and easy-to-use functions. Pressing the top key opens the OSD, doubling as the power switch if you press it long enough. The two side buttons control the volume but can also navigate the monitor's OSD. However, this model has touch functionality, so you can simply press the menu items through the panel itself.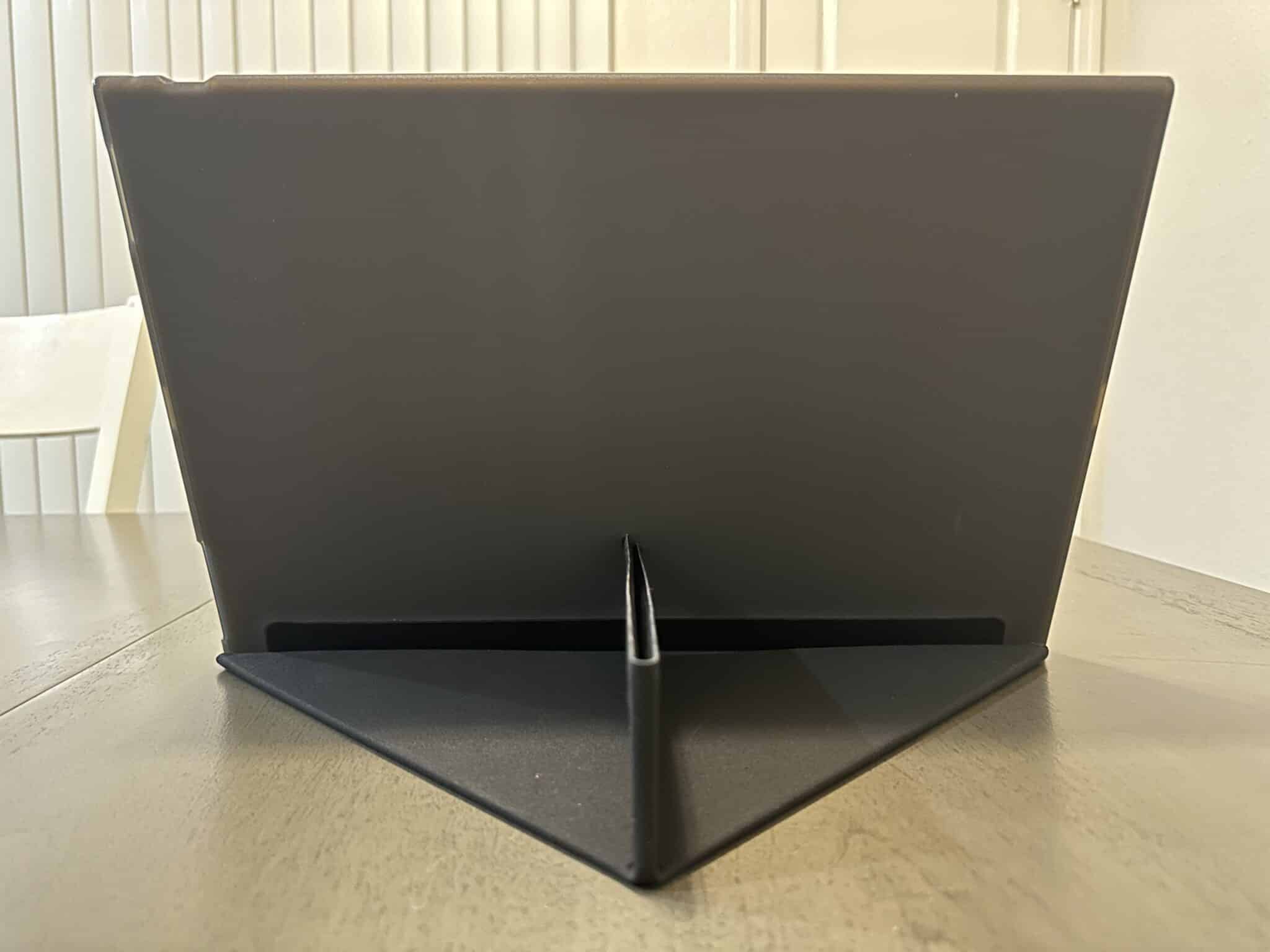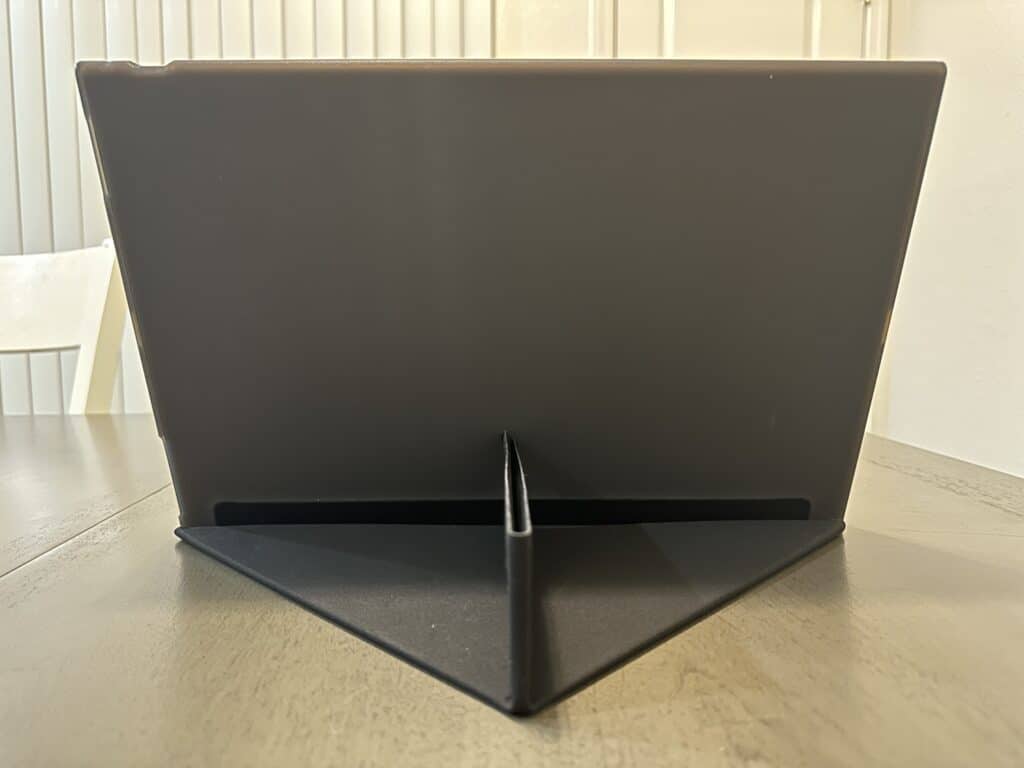 Our least favorite feature on this monitor is the design of its stand via the included cover. It takes up too much space when folded, and it's not as stable as a built-in kickstand. However, the monitor isn't flimsy when propped up properly, so it's decent despite being rudimentary for a monitor in this price range.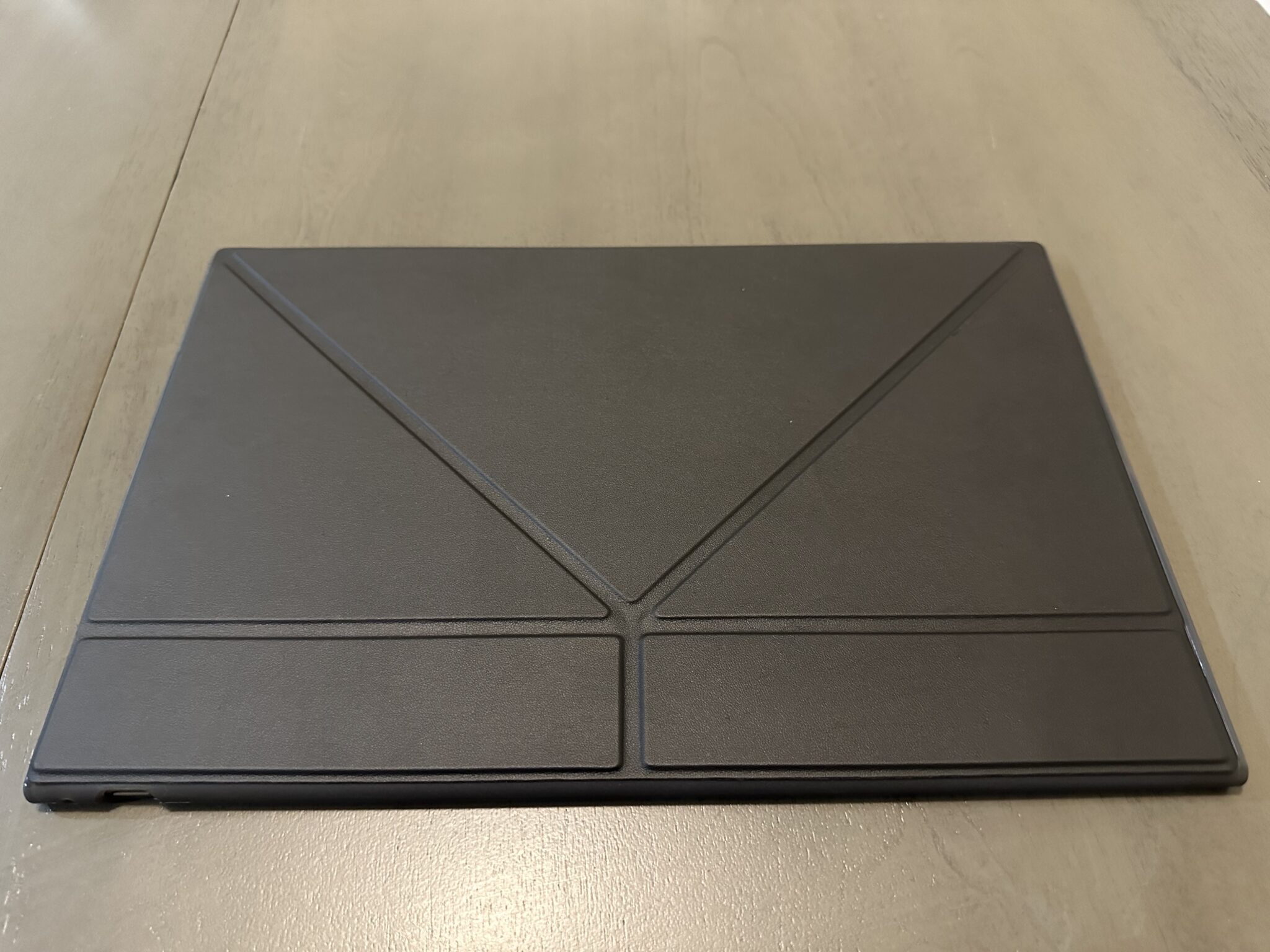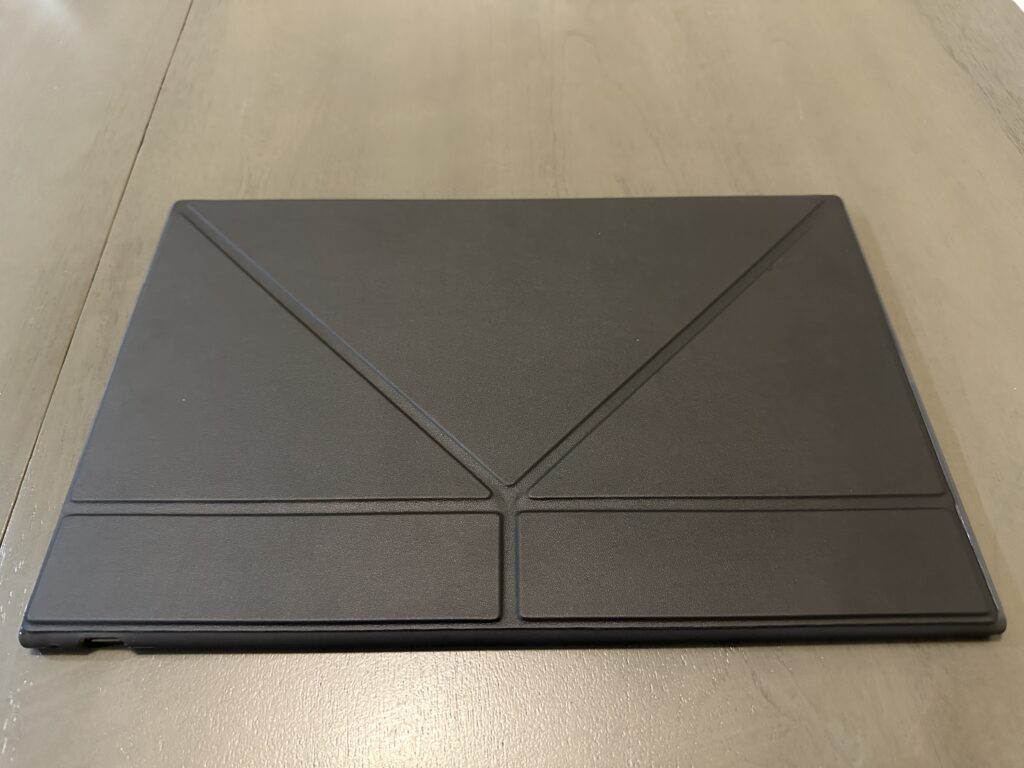 Its connectivity is also simple since it only has two USB-C ports and a mini HDMI slot. It has an internal battery, as mentioned, but you will most likely use the second USB-C slot to power it with a wall adapter for extended use. You also get a pair of speakers on the left and right of the chassis, but they only have 1 Watt of power each.
Display and Performance
The UPERFECT O OLED boasts a 15.6-Inch OLED monitor with a 3840 x 2160 resolution, a 60Hz refresh rate, and a 1ms response time. Its brightness is rated at 400 cd/m2 while its contrast is listed at 100000:1. The monitor is compatible with HDR, but it is not certified VESA like its desktop counterparts.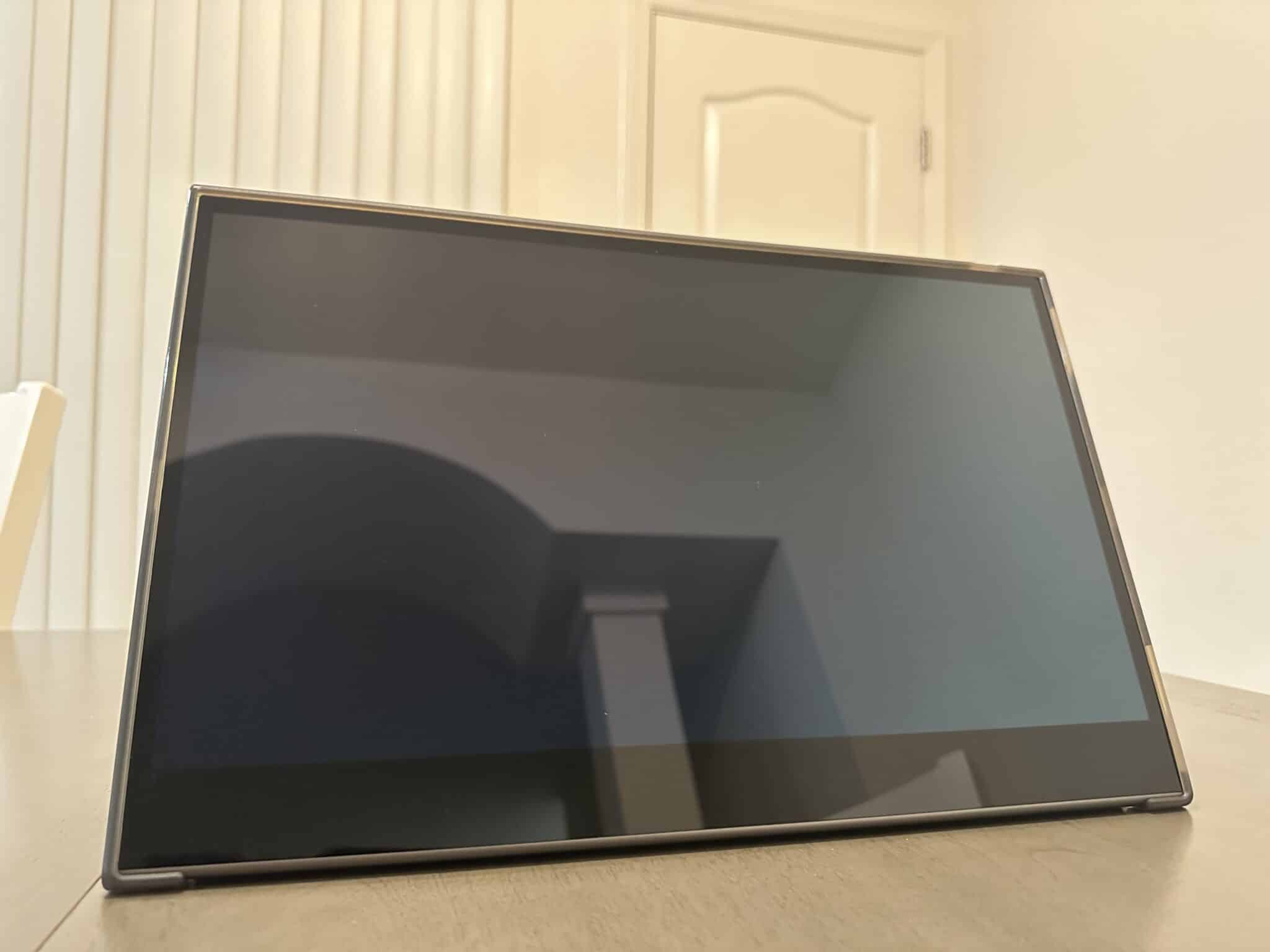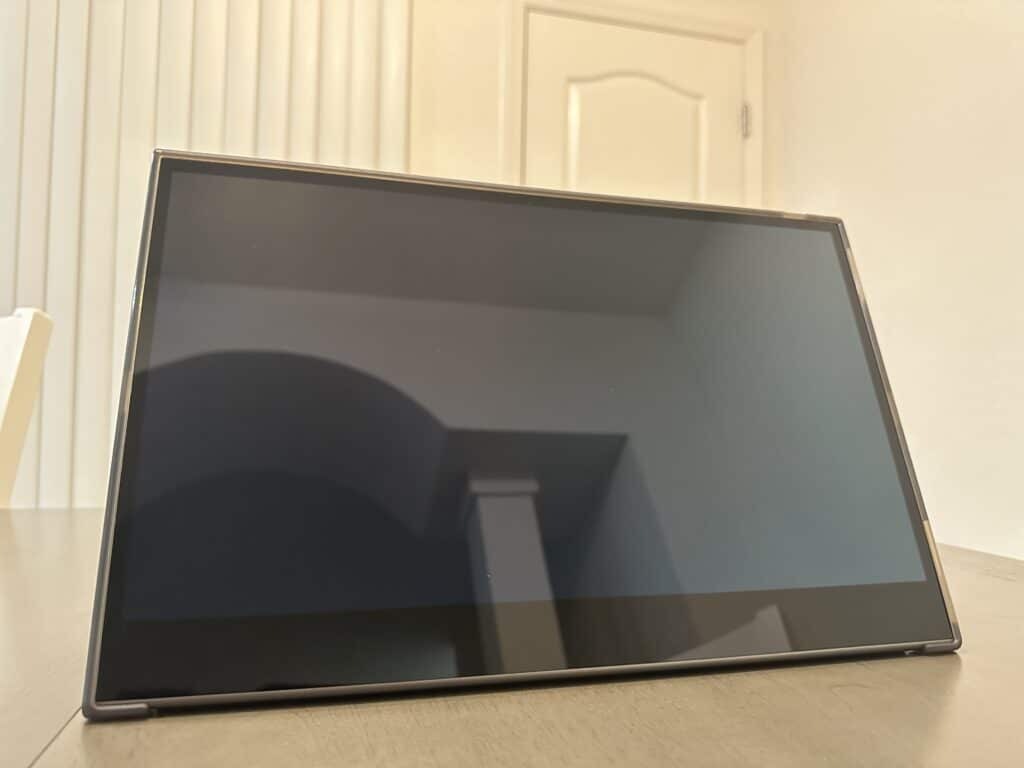 You will need to use scaling with this monitor since its pixel density is very tight compared to a desktop variant. However, it is pleasing to the eyes since you don't see interlacing or fuzzy images with it due to the high PPI. We recommend using this monitor with an equally dense 4K screen to match the portable's good looks.
The monitor was pretty much plug-and-play, although it had to be powered on manually, unlike other portables that switch on when a signal is detected.  It takes a few seconds to boot up, but that won't be an issue for most users.
The UPERFECT O OLED covered 100% of sRGB, 99% of Adobe RGB, and 94% of DCI-P3, according to the Spyder V Elite. Its default accuracy had a deltaE average of 1.84, so it's already excellent out of the box. Most users won't even have to tinker with it to use it for professional endeavors.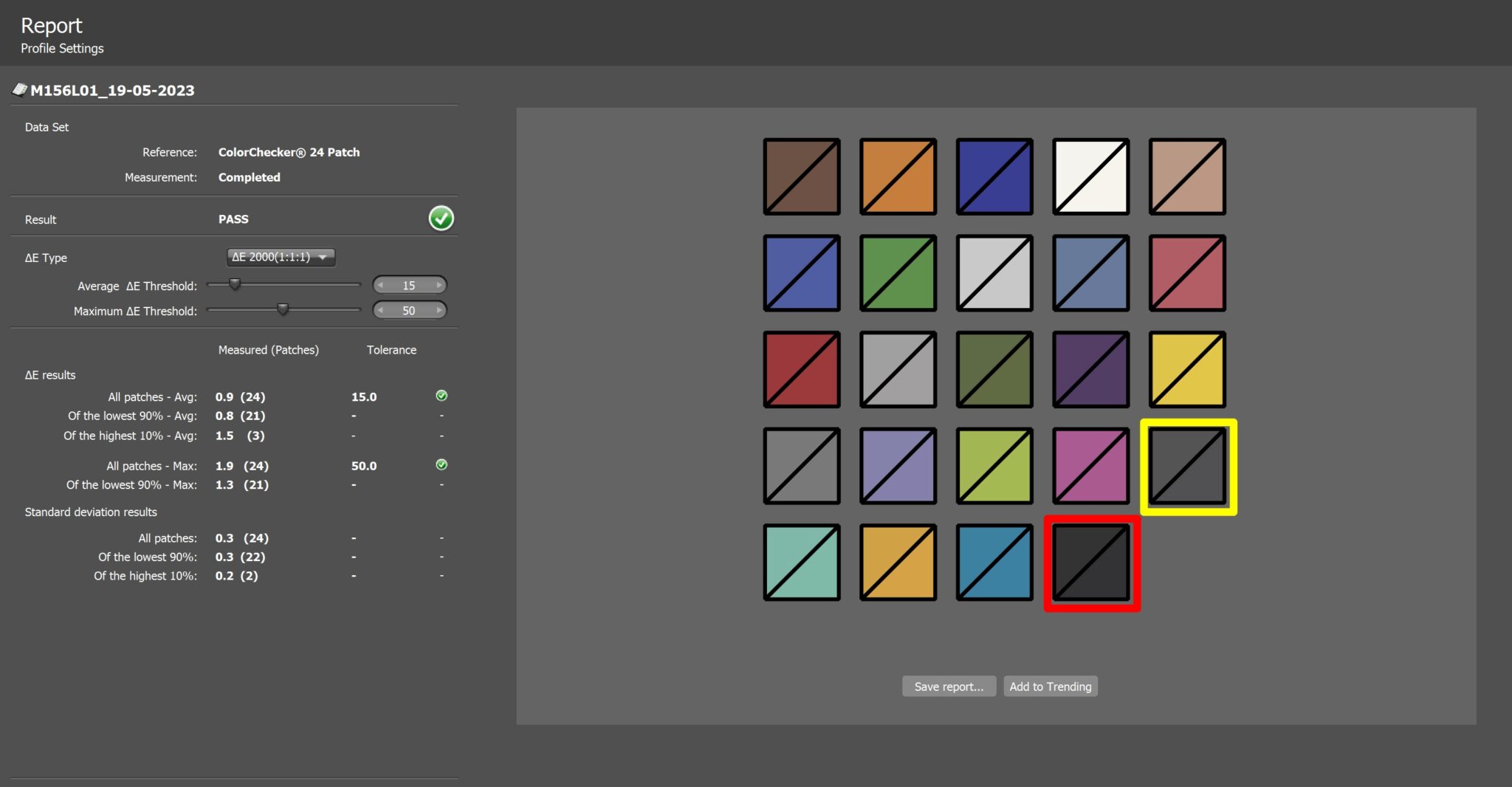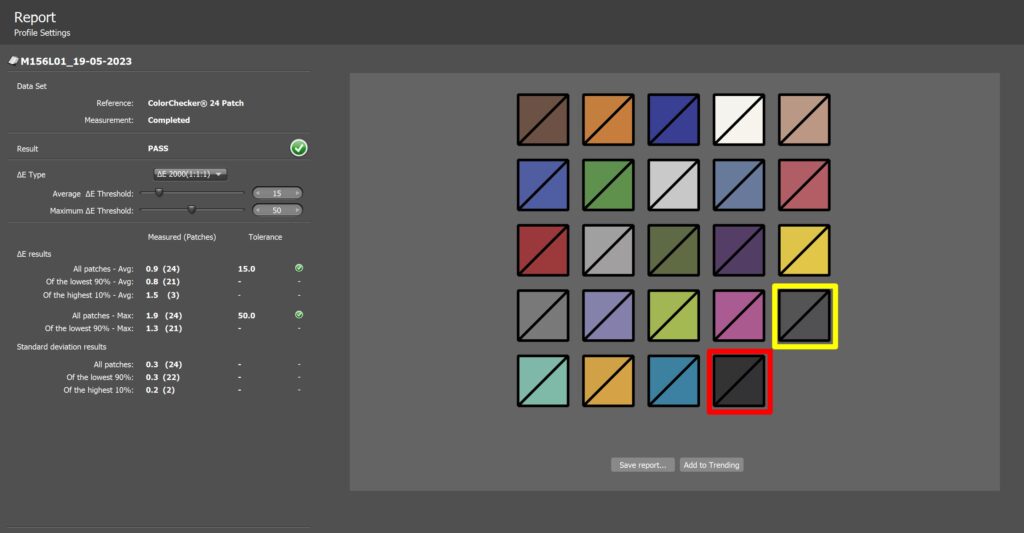 Calibrating the monitor reduced its deltaE average to 0.9, making it suitable for color-critical work. Most of the errors are focused on the black and gray swatches, so for the most part, color fidelity is brilliant. It's worth noting that you will need a colorimeter to achieve a comparable setting, but it's not completely necessary since the monitor is already great out of the box.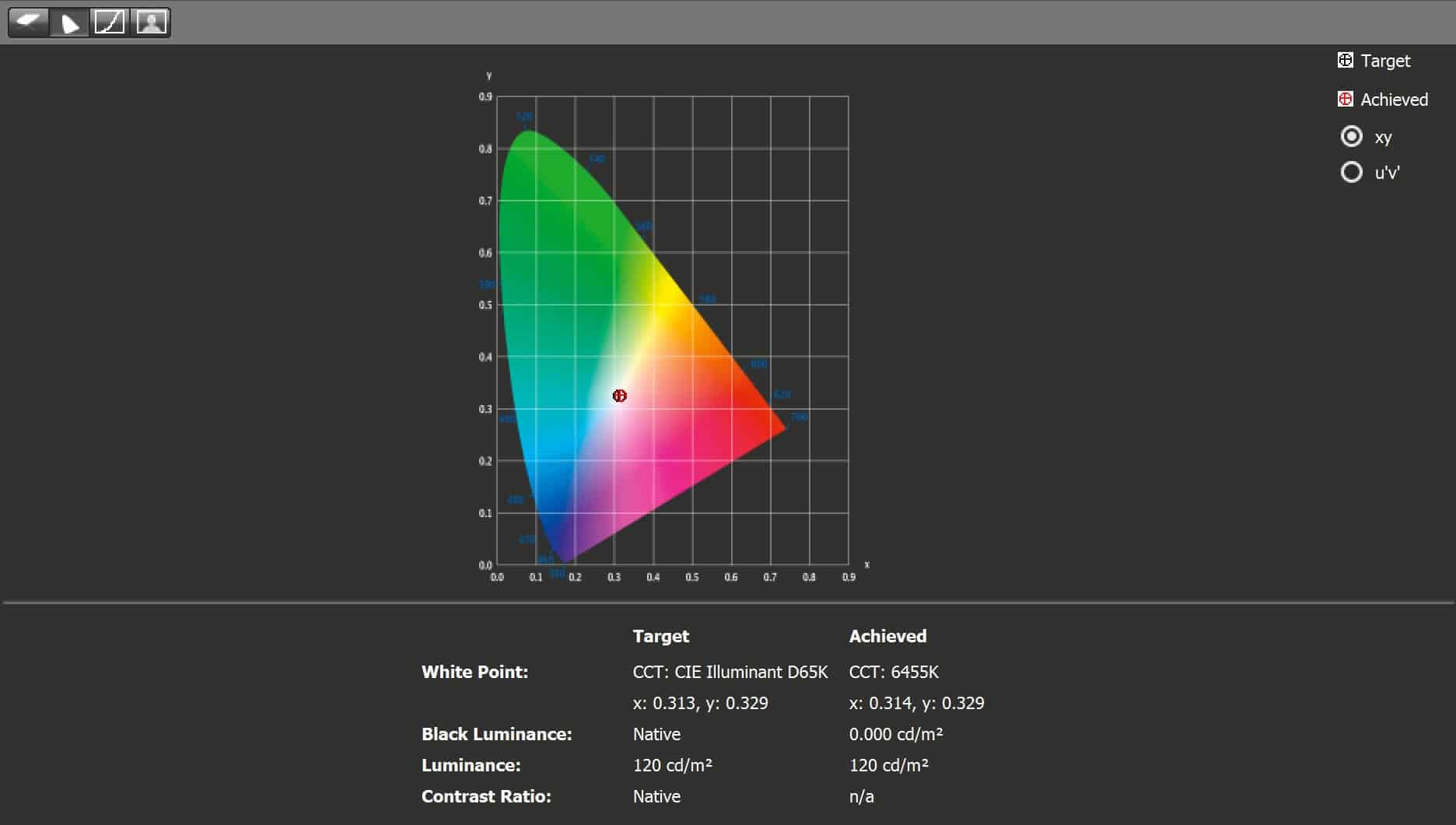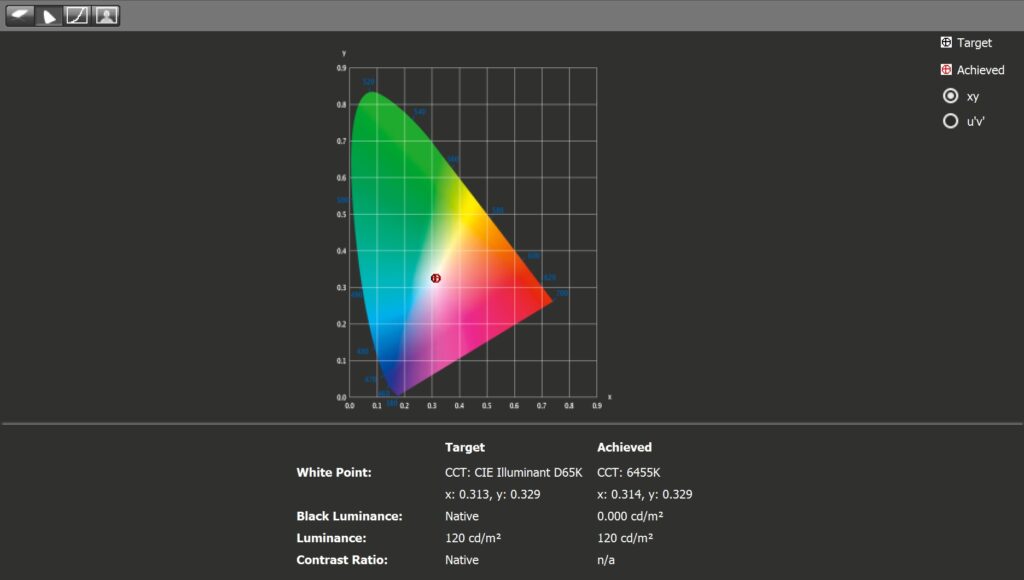 Its OLED panel reached 413 cd/m2 at 100% when plugged in and 409 cd/m2 when using its battery only. Its contrast is infinite, so the Calibrite DisplayPlus listed its black luminance at 0.0. That means that the device is capable of true blacks like most OLED panels, and that's something that's not easily matched in this category.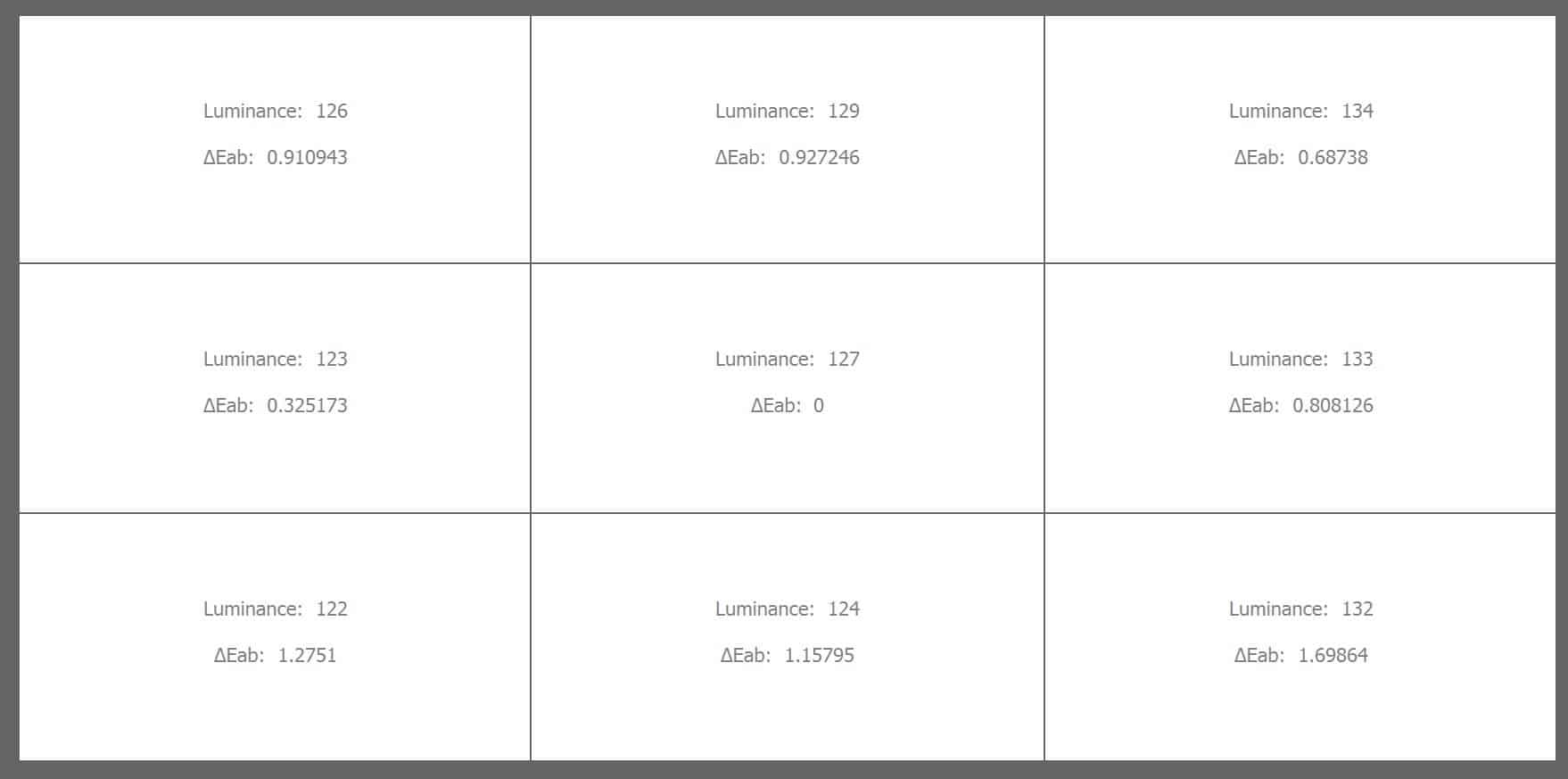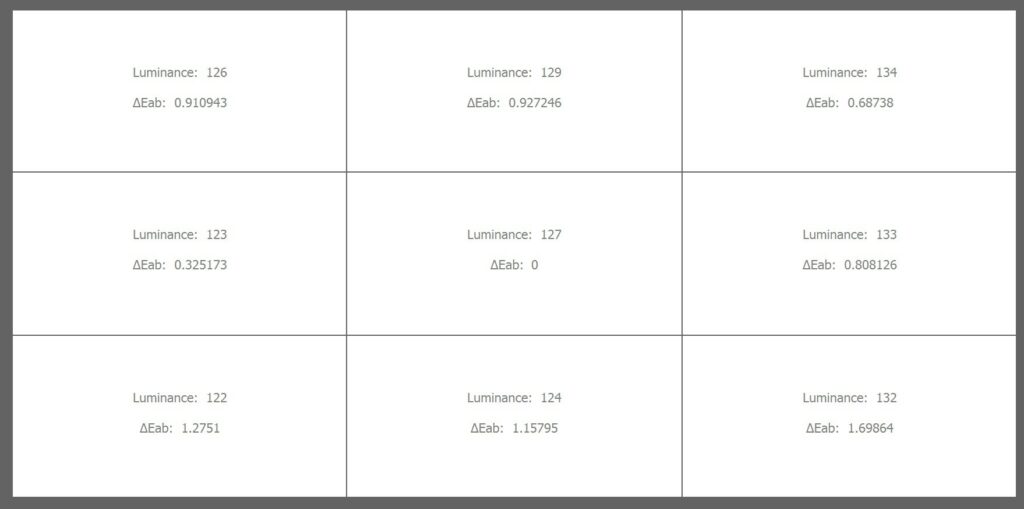 Its panel uniformity had quantifiable differences, especially on the screen's bottom row. However, it is not noticeable in full black or colored backgrounds thanks to the natural advantage of OLED panels. However, it does need extra care to prevent burn-in in exchange for its natural advantages over other panel types.
The UPERFECT O OLED's near-instantaneous pixel response time means that it's not prone to blurring and ghosting. It doesn't have a backlight, and each transition occurs on the pixel level. It's fantastic for fast-paced games but is limited to 60Hz to give color quality focus, just like the LG 32EP950-B.
The UPERFECT O OLED isn't compatible with FreeSync, but that's understandable since it's a portable monitor. It is great for entertainment like movies, but its 4K resolution is futile since mobile platforms do not support the resolution. Its input lag felt closer to 10ms since it was still snappy and very responsive for any type of use.
Thoughts on the UPERFECT O OLED
The UPERFECT O OLED is indeed one of the best portable monitors out there when it comes to imaging performance. Its impressive gamut coverage and infinite contrast are complemented by excellent factory calibration and a glossy panel finish. Its chassis feels strong and reliable, while its sleek and sophisticated form enhances its portability.
However, we dislike the case that doubles as its stand since it takes up more space and isn't as stable as a built-in kickstand. The necessity of its wall adapter can also be bothersome, especially if you know that it has a battery. But overall, it's a fantastic piece of kit that anyone would love to have in their portable workstation set.
Pros:
Excellent Colors and Contrast
Slim and Sophisticated
USB-C Connectivity
Plug and Play
Built-in Battery
Cons:
Cover Stand Needs Improvement
Expensive
About the Author: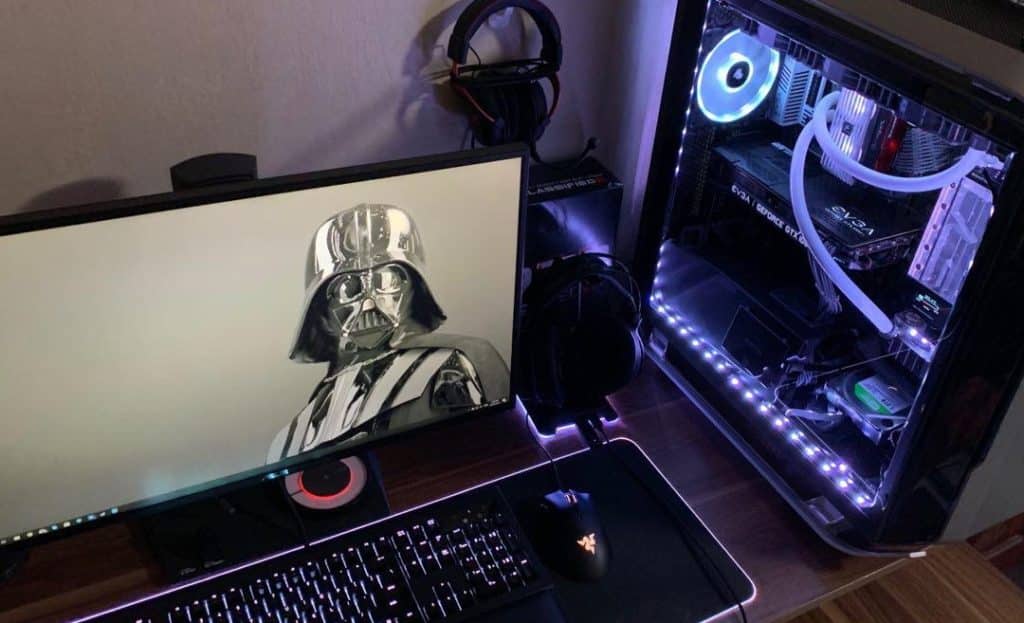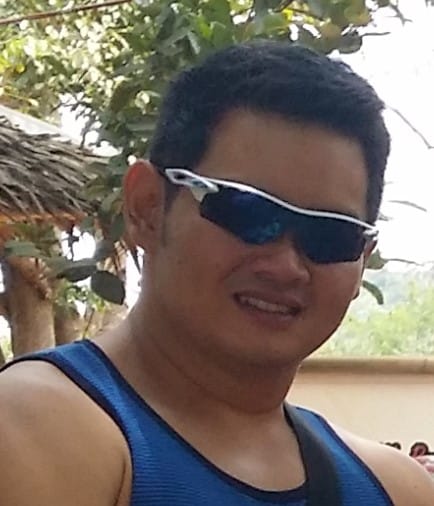 Paolo has been a gaming veteran since the golden days of Doom and Warcraft and has been building gaming systems for family, friends, and colleagues since junior high. High-performance monitors are one of his fixations; he believes that every citizen's right to enjoy one. He has gone through several pieces of hardware in pursuit of every bit of performance gain, much to the dismay of his wallet. He now works with Monitornerds to scrutinize the latest gear to create reviews that accentuate the seldom explained aspects of a PC monitor.