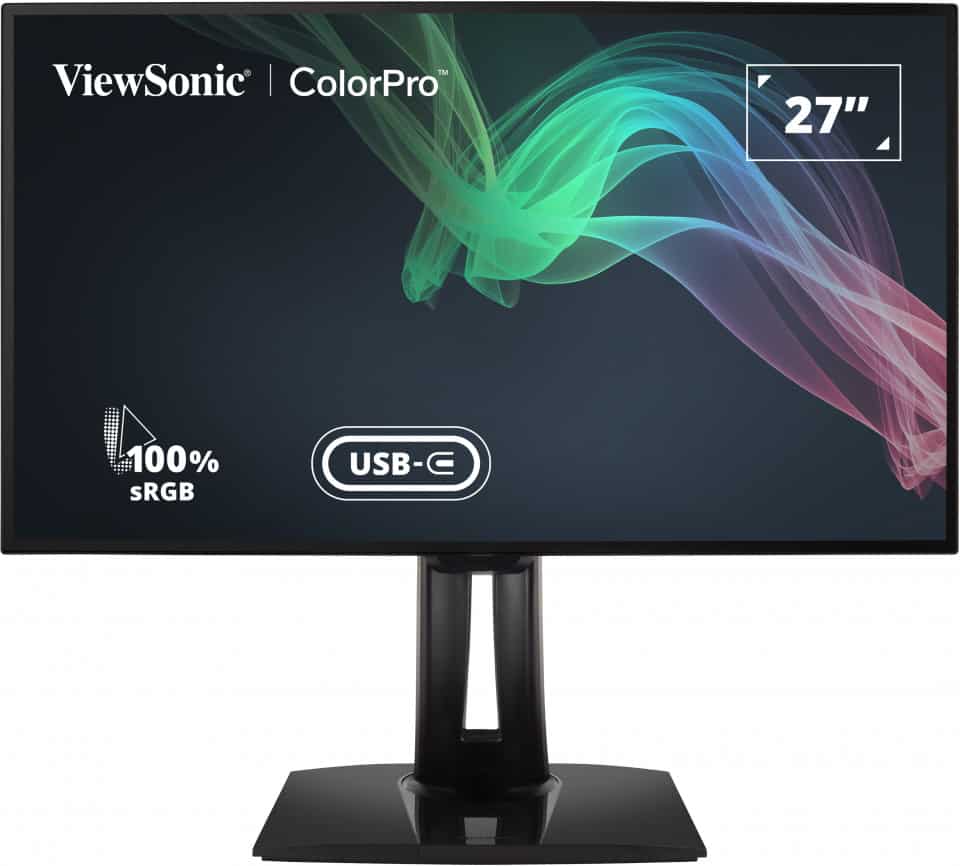 The ViewSonic VP2768a-4K is an upgraded 4K IPS monitor designed for business and professional users who want great quality at a reasonable price. Similar specs used to cost over a grand, and we're glad that ViewSonic is at the forefront of bringing incredible value on top of the price drops. Let's see how the ViewSonic VP2768a-4K performs so we can discern if it's the best option for budding content creators and editors.

ViewSonic VP2768a-4K Specifications
Screen Size: 27 Inches
Resolution:3840 x 2160 UHD
Aspect Ratio: 16:9
Panel Technology: In-Plane Switching (IPS)
Refresh Rate:60Hz
Response Time: 6ms
Contrast Ratio: 1300:1
Brightness: 350 cd/m2
Built-in Speakers: Yes (2 x 2 Watts)
Stand: Height – Yes
Stand: Tilt – Yes
Stand: Swivel – Yes
Stand: Pivot– Yes
VESA Compatibility: Yes (100 x 100)
Connectivity: DisplayPort 1.4 x 1, HDMI 2.0 x 2, USB-C PD90W x 1, USB 3.2 x 3, 3.5mm Jack x 1
Dimensions With Stand (WxHxD): 24.1″ x 21.38″ x 8.5″
Weight: 14.7 lbs

Design and Features
The ViewSonic VP2768a-4K shares its aesthetics with its predecessors so it still looks like a simplified business display. The monitor has a matte black chassis but it has glossy strips and a silver shell on its stand upright. The display isn't bezel-free, but the borders and very thin on each edge so it shouldn't be distracting.
The brand also lessened some of the ViewSonic VP2768a-4K's dimensions when compared to its predecessors to help it fit on busy desks. It's also a fact that if a monitor can be considered environmentally friendly or conscious if it uses less plastic. It only needs 8.5 inches of depth with its squarish base so it won't push your important peripherals away.
Build quality for the ViewSonic VP2768a-4K is very solid even if it's mostly made out of plastic. There are no signs of weakness and the monitor feels sufficiently reinforced so it won't crack or flex under normal circumstances. The included stand is firm and stable so the screen won't sag or shake while you are grinding down your tasks.
One minor downside to the ViewSonic VP2768a-4K is it still uses OSD buttons instead of a widely preferred joystick. The keys are clicky and responsive so there is nothing wrong with them, but it takes more gestures and time to get to a specific setting. This is forgivable for affordable monitors, but this particular model still costs well above $500.
The stand included with the ViewSonic VP2768a-4K offers tilt, swivel, pivot, and height adjustments for your convenience. Its easy to get a comfortable view angle with the default setup so you can adjust your posture during extended hours of work. You can opt for a VESA mount, but its only necessary if your space is limited or if you have multiple displays for the workstation.

The ViewSonic VP2768a-4K has plenty of connectivity features starting with its DisplayPort 1.4 and its two HDMI 2.0 slots as primaries. You also get a 90-watt USB-C port with DP Alt Mode for laptops, plus three USB 3.2 slots for accessories. There is also a 3.5mm jack for your headphones, but its always better to use the motherboard's port for cleaner signals.
It also has a pair of 2-watt speakers which can be used as backups or delegated to basic audio tasks. They don't sound powerful enough for games and movies, and they distort at higher volume levels. It's always nice to have extras from an electronic product, but not if it raises the price unreasonably.
Display and Performance
The ViewSonic VP2768a-4K sports a 27-inch IPS panel with a 3840 x 2160 resolution, a 60Hz refresh rate, and a 6ms response time. The backlight has a 350 cd/m2 brightness, while the contrast is listed at 1300:1 which is uncommon for IPS panels. It is easy to see that this monitor was not designed for gaming, but it promises excellent color and image quality for professional use.
27-inch 4K monitors look extra crisp and they offer a lot of space so they are perfect for games, movies, and editing purposes. However, we've seen plenty of feedback that it's too sharp for reading, and scaling which is unreliable is the only fix. However, this is subjective and it doesn't affect users with 20/20 vision most of the time.
The ViewSonic VP2768a-4K renders 100% sRGB as promised so it's ideal for sRGB-based creation such as content for the web. Its default accuracy has a dE average of 1.99 which is very close to its advertising claims. This pre-calibrated monitor works great even when it is not tweaked, so it's also a valid entry-level option for newbies.
Calibrating the ViewSonic VP2768a-4K improved its dE average to 0.97 which is even better than the default. However, most users will not notice the difference, so getting a colorimeter might not be worth it for some users. We can only recommend it if you are making money out of this endeavor, but it's impractical for daily use.
The ViewSonic VP2768a-4K's backlight managed to reach 332 cd/m2 at 100%, but its contrast was rather unimpressive. It only reached 967:1 at 60% brightness, so it's still unable to produce deep blacks in dark scenes. This is a known limitation of IPS technology, but some brands and models have already improved in this regard.
Panel uniformity for the ViewSonic VP2768a-4K was decent since there were no considerable light leaks that resulted in clouding issues. There is a little variance in the backlight's spread, but it's mostly unnoticeable especially when the screen is in full color. Take note that this could vary between every unit, so there are monitors out there with worse panel qualities.
The ViewSonic VP2768a-4K isn't built for gaming so it is prone to some blurring in fast or contrasting transitions. You need to set its overdrive to its Ultra Fast level to get the best outcome, but you will get a tiny bit of overshoot in some sequences. This makes it less ideal for fast-paced games like Warzone, but it's already limited to 60Hz so that's okay.
Sadly, the ViewSonic VP2768a-4K isn't compatible with FreeSync which is essential if you want to game at 4K. G-Sync is also out of the question, but that's acceptable since this monitor was designed for professional use instead. Input lag sits at 9ms at 60Hz so it is still snappy and without any delays for any type of use.
Thoughts on the ViewSonic VP2768a-4K
The ViewSonic VP2768a-4K is an excellent entry-level to midrange 4K monitor for professionals who want accurate colors. It is ready to rock from the since its factory calibrated, but there is room for more if you know how to calibrate a display. Its well-designed with plenty of features such as its 90-watt USB-C port which was synonymous with expensive back then.
The limitations we saw on the ViewSonic VP2768a-4K aren't flaws per se since they are connected to the panel's characteristics. Overall, it's an excellent pick if you require a high-quality display for content creation without breaking the bank.
Pros:
Reasonable Price
Excellent Color Quality (Default and Calibrated
90-Watt USB-C
Cons:
Mediocre Contrast
No Adaptive Sync
Old Design (Stand)
About the Author: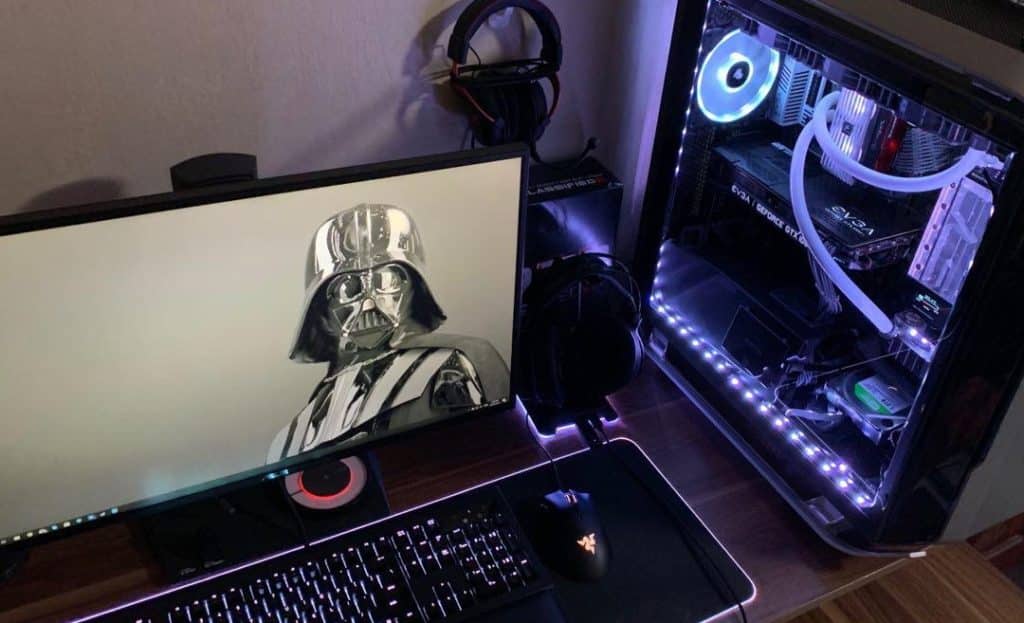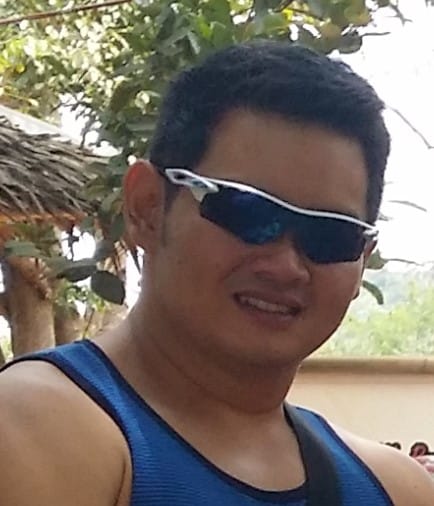 Paolo is a gaming veteran since the golden days of Doom and Warcraft and has been building gaming systems for family, friends, and colleagues since junior high. High-performance monitors are one of his fixations and he believes that it's every citizen's right to enjoy one. He has gone through several pieces of hardware in pursuit of every bit of performance gain, much to the dismay of his wallet. He now works with Monitornerds to scrutinize the latest gear to create reviews that accentuate the seldom explained aspects of a PC monitor.