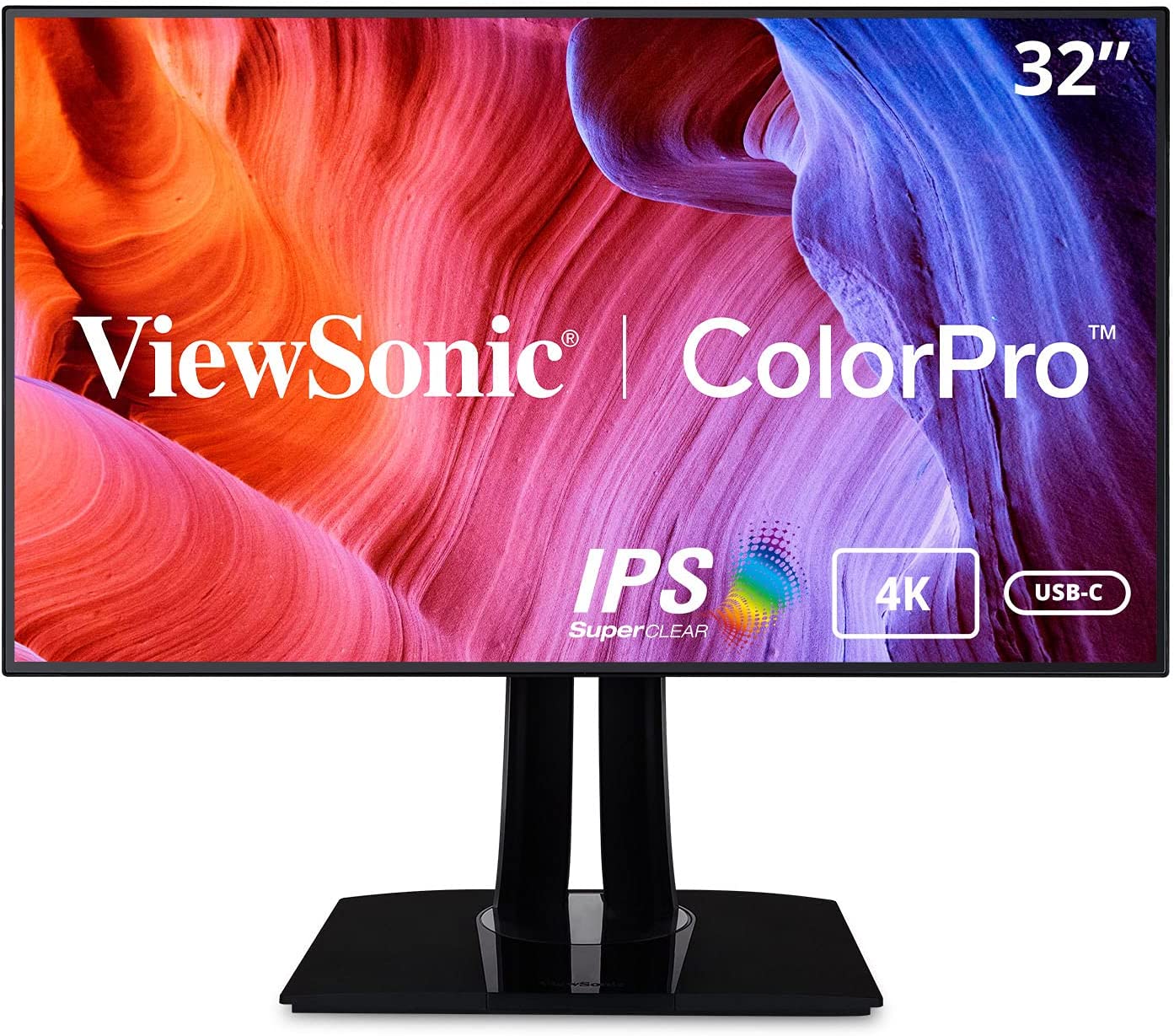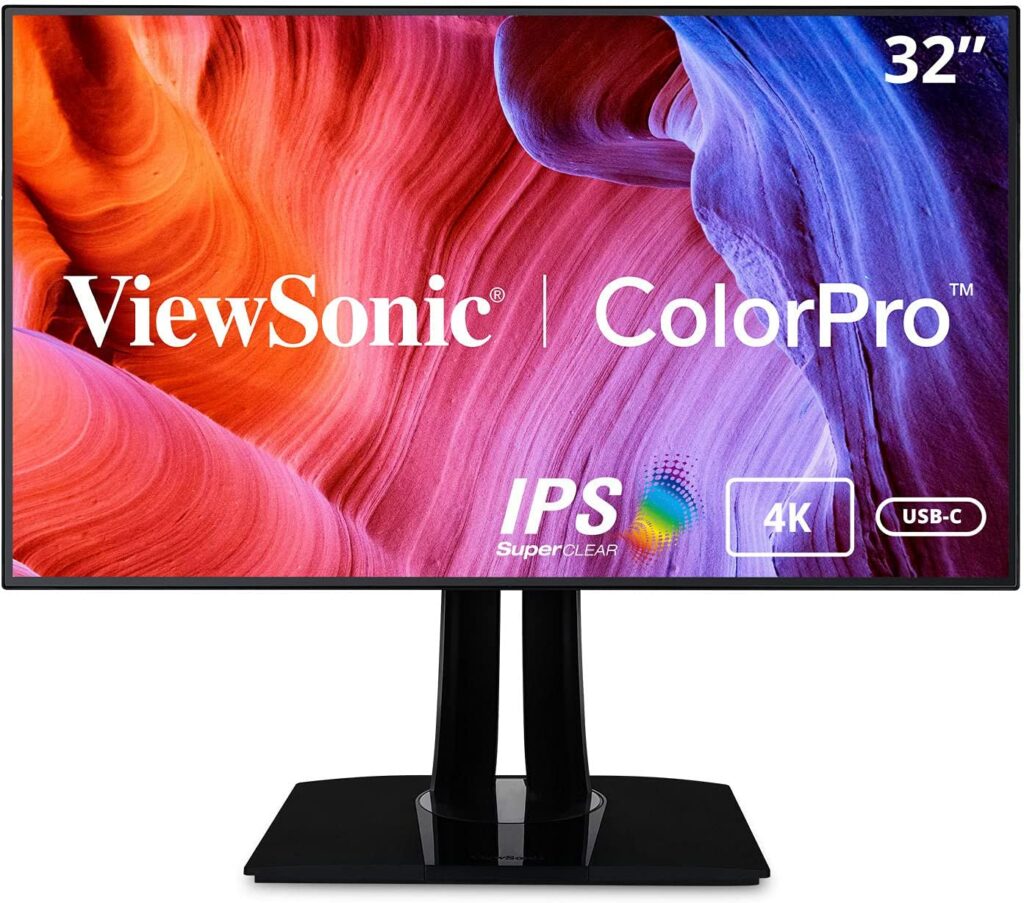 The ViewSonic VP3268a-4K is a premium 4K monitor that's geared towards professionals who want a robust and accurate display. Its predecessor is one of the most underrated prosumer models out there, but this new one gets upgraded with a few modern features. Let's take a closer look at the ViewSonic VP3268a-4K to know if it's a solid monitor for the money.

ViewSonic VP3268a-4K Specifications
Screen Size: 32 Inches
Resolution:3840 x 2160 4K UHD
Aspect Ratio: 16:9
Panel Technology: In-Plane Switching (IPS Black)
Refresh Rate: 60Hz
Response Time: 5ms
Contrast Ratio: 1300:1 (Static)
Brightness: 350 cd/m²
Built-in Speakers: Yes (2 x 2 Watts)
Stand: Height – Yes
Stand: Tilt – Yes
Stand: Swivel – Yes
Stand: Pivot – Yes
VESA Compatibility: Yes 100 x 100
Connectivity: DisplayPort 1.2 x 1, HDMI 2.0 x 2, USB-C PD90W x 1, USB 3.1 x 5, 3.5mm Audio Jack
Dimensions with Stand (WxHxD): 28.1" x 25" x 10.4″
Weight: 23.5 lbs

Design and Features
The ViewSonic VP3268a-4K didn't change its aesthetic so it looks dated, but it is okay not to fix something if it isn't broken. The monitor has a black and silver combination along with a glossy finish on its base so it looks elegant and is easy on the eyes. It has a bezel-free design, but it still has thin inner borders just like any other monitor.
It's a large monitor, so you have to be wary of how much desk space you have for it before buying to avoid problems. The monitor needs over 10 inches of depth and it's almost as wide as an ultrawide so it might displace some of your peripherals. It's also quite heavy at 23.5 pounds, so extra care will be necessary if you are moving it around.
Build quality for this new version has not changed, so it should last quite a while before something breaks. The materials are thick enough so the panels won't flex, and there are no cosmetic defects like uneven seams on its parts. The included stand is firm and stable so the large screen won't sag or wobble while you are busy editing.
One thing that didn't get updated is the ViewSonic VP3268a-4K's OSD buttons which are time and consuming and sometimes confusing to use. We prefer joysticks because its quicker and tactile, so you spend less time with them to get to a setting. Monitors at this price should always include minor creature comforts in the design.
The stand included in the package offers tilt, swivel, pivot, and height adjustments for your convenience. ergonomics are essential for large monitors so they don't unnecessarily strain your neck with a viewing angle that is not suited to your anthropometrics. You can detach this and use a VESA mount instead, but that's only necessary if space is limited or if you have other monitors as well.

The main upgrade the ViewSonic VP3268a-4K got is in its connectivity layout which now includes A 90-Watt USB-C port with DP Alt Mode. You also get the standard connectors such as DisplayPort 1.4 and two HDMI 2.0 slots, plus three USB 3.2 ports for accessories. The monitor also has an RJ45 LAN port for network management and a 3.5mm audio jack for headphones.
The package even includes a pair of 5-watt speakers so you don't have to buy a separate set if you only need one for basic listening. The pair has a decent level of volume, so it can be used for listening to background music or even a remote conference. However, it is not the best when it comes to clarity and bass so it's not going to be great for entertainment purposes.
Display and Performance
The ViewSonic VP3268a-4K boasts a 32-inch IPS panel with a 3840 x 2160 resolution, a 60Hz refresh rate, and a 5ms response time. the backlight has a 350 cd/m2 output while the contrast is listed at 1300:1, unlike most IPS panels. This model doesn't support HDR, but it focuses on accurate color as indicated by its Pantone-validated performance and advertising.
32-Inch 4K monitors are great since the pixel density isn't too tight but it is still high enough to produce very crisp images. Visibility won't necessarily suffer since small objects won't become too sharp or small while images will still look sharp and clearly detailed. Your eyes will thank you if you go with a 32-inch versus a 27-inch model, especially when you must stare at it for hours.
The ViewSonic VP3268a-4K renders more than 100% sRGB, but it is not a wide gamut monitor that renders full Adobe RGB and DCI-P3 completely. Its default accuracy has a deltaE average of 1.31, so most users won't need to calibrate it. The monitor supports a host of calibration tools like its Colorbration+ software for hardware calibration.
Using a colorimeter improved its dE accuracy to an amazing 0.38, making it a fantastic choice for editing and content creation. The downside is that you will need a colorimeter that's compatible with its calibration engine to get to this point. The default accuracy is decent, but we think this deserves the gadget so you can make the most out of it.
The screen's backlight reached 361 cd/m2 at 100% so it can fight off glare and give you plenty of room for calibration. Its contrast ratio reached 1145:1 at 60% brightness, but it's not enough to produce deep blacks like VA or OLED monitors. This is an acceptable limitation of IPS technology so we already expected it since the monitor doesn't have special treatments that are designed to counter it.
Panel uniformity for the sample did not have major issues like backlight bleeding and clouding. There is some variance in the backlight's spread towards the side, but it is not immediately noticeable during regular use. this can change between every monitor made due to tolerances, so it's still possible to get a unit with worse symptoms.
The ViewSonic VP3268a-4K isn't the fastest monitor when it comes to pixel response time since it's a prosumer model. It suffers from persistence and smudges in fast-paced and contrasting transitions so it won't be great for competitive gaming. You need to use its overdrive to help lessen those, but we don't recommend using the maximum level since it will induce overshoot.
It also doesn't have Adaptive Sync so you aren't protected from tearing and stuttering which will be common while gaming in 4K. However, this is again, understandable simply because the ViewSonic VP3268a-4K is a prosumer model. Input lag is quite high at 20ms, but that's okay unless you are going to play fast-paced games.
Thoughts on the ViewSonic VP3268a-4K
The ViewSonic VP3268a-4K is an excellent option if you want supreme accuracy for common media color gamuts. It is tuned well from the factory, but you can further utilize its potential if you have the means for hardware calibration. Its design looks dated since this is how its predecessor looked, but it is functional and reliable so we're okay with that.
However, the ViewSonic VP3268a-4K is quite pricey for a monitor that doesn't support popular gamuts like DCI-P3 and Adobe RGB. Most of the other complaints we have like the OSD buttons are minor so most will be able to get over those. Overall, it's a great buy for those who need top-shelf imaging quality while working with the sRGB gamut.
Pros:
Excellent Accuracy (Default and Calibrated)
Great Build Quality and Reliability
Upgraded with 90-Watt USB-C
Cons:
Pricey for an sRGB Monitor
Limited Contrast
No DCI-P3 and Adobe RGB Support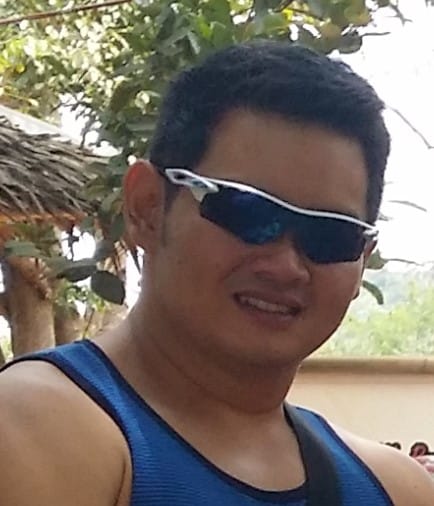 Paolo is a gaming veteran from the golden days of Doom and Warcraft. Since junior high, he has been building gaming systems for family, friends, and colleagues. High-performance monitors are one of his fixations; he believes that every citizen's right to enjoy one. He has gone through several pieces of hardware in pursuit of every bit of performance gain, much to the dismay of his wallet. He has also spent half a decade researching, reviewing, and writing about these products and now has over 1400 articles about the best gaming tech under his belt.