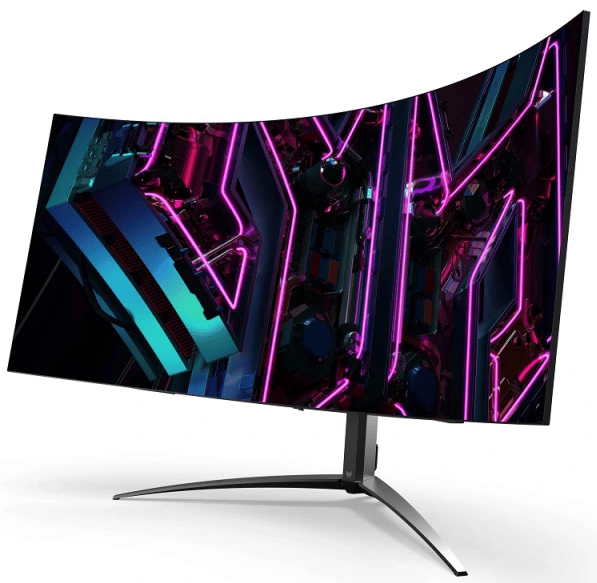 Acer Predator X45 – Check Availability
Acer is extra aggressive this year with the announcement of its new OLED gaming monitors. We're getting a 45-inch ultrawide, and a 27-inch regular variant, meaning more gamers with different budgets can start to enjoy OLED technology. Both, however, will have QHD resolutions instead of the crazy UHD trends we've seen this year.
Acer Predator X45 and Acer Predator X27U Tale of the Tape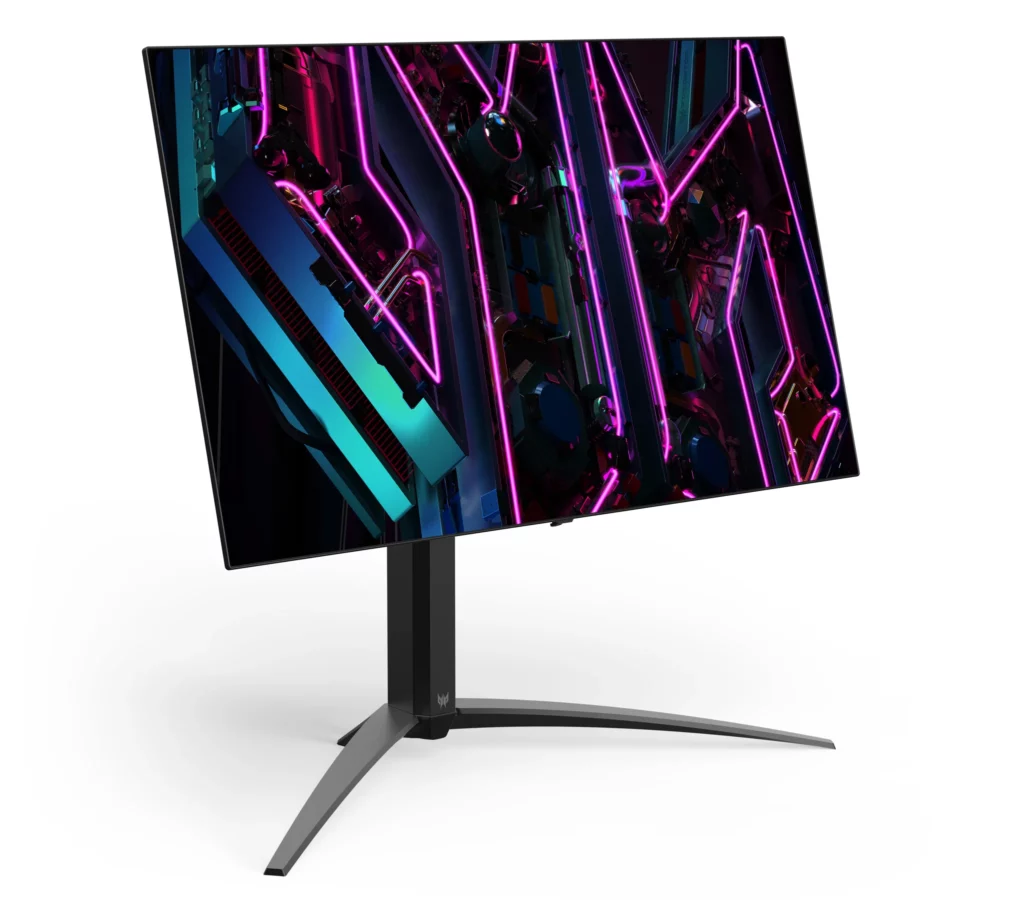 Acer Predator X27U – Check Availalability
The Acer X45 takes the top spot between the two with its larger 45-inch OLED panel with a 3440 x 1440 resolution, 800r curve, and a 240Hz refresh rate. Its rated brightness is only 150 cd/m2, but its preliminary specifications mentioned that it could reach 1000 cd/m2. A 1500000:1 contrast ratio and the expected 0.01-pixel response time are also listed, along with the 10-bit color that enables it to cover 98.5% of the DCI-P3 gamut.
The Predator X45 has a DisplayPort 1.4 slot, two HDMI 2.0 ports, and a 90-Watt USB-C slot for video inputs. You also get a USB 3.2 hub and 5-watt speakers, along with KVM functionality to maximize the I/O layout.
The Acer Predator X27U, on the other hand, shares its specifications with the recently released LG 27GR95QE-B. It's a 27-inch OLED gaming monitor with a 2560 x 1440 resolution, a 240Hz refresh rate, and a 0.01ms response time. A 1500000:1 contrast ratio, 150 cd/me to 1000 cd/m2 brightness range, and 98.5% DCI-P3 coverage are also listed for it.
The smaller X27U shares its I/O layout with the X45, so the choice between the two will lie with what you are willing to spend and look at while gaming. That means the smaller version can't be considered a downgrade, so most will be happy with either choice.
Acer mentioned that the Acer Predator X45 will launch in Q2 2023 with an MSRP of $1699 and the Acer Predator X27U at $1099. Specific dates will become available soon, so keep checking this post if you are ready for OLED gaming greatness.