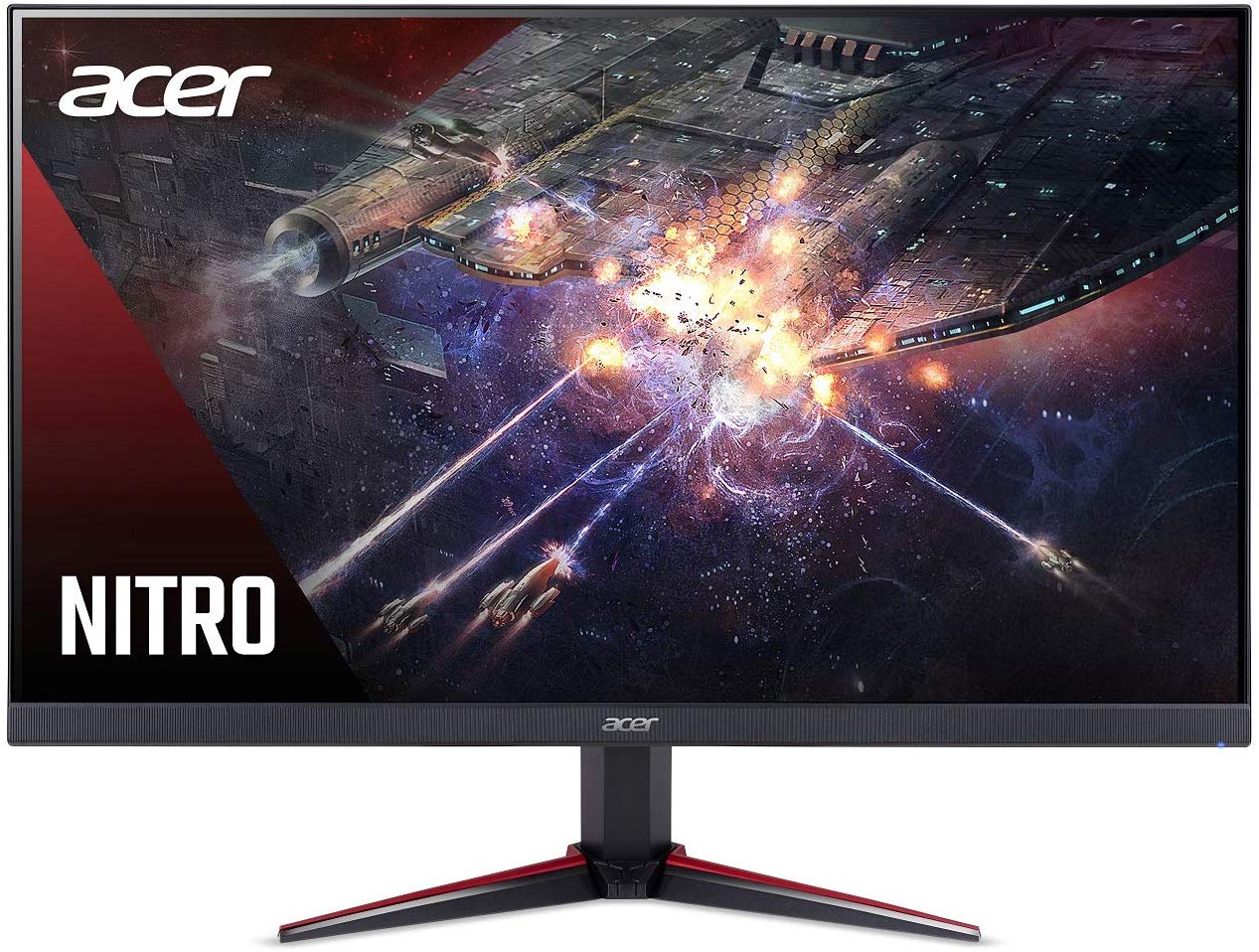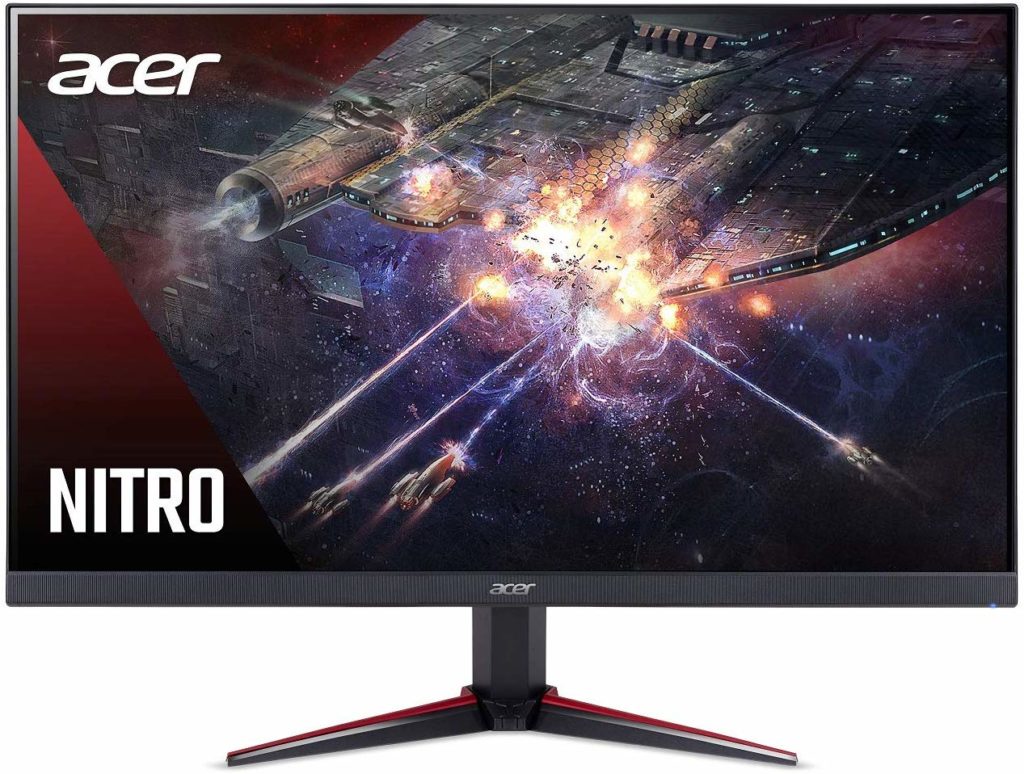 Pros:
Excellent Price
Reasonable Color Quality
Great Contrast
FreeSync/G-Sync Compatible
Cons:
Strobing Mode Adds Overshoot
Overdrive is Limited
Dim Backlight
Stand Limited to Tilt
The new Acer VG240Y offers a crystal clear 144Hz IPS panel for a very low price that's suitable for users who want both smoothness and better color reproduction. Take note that this model has two notable variants such as this model with the pbiip suffix while the 75Hz variant is distinguished with a bmiix on the model name. The Acer VG240Y features attractive specs for a price you can't ignore, but what kind of limitations does it present?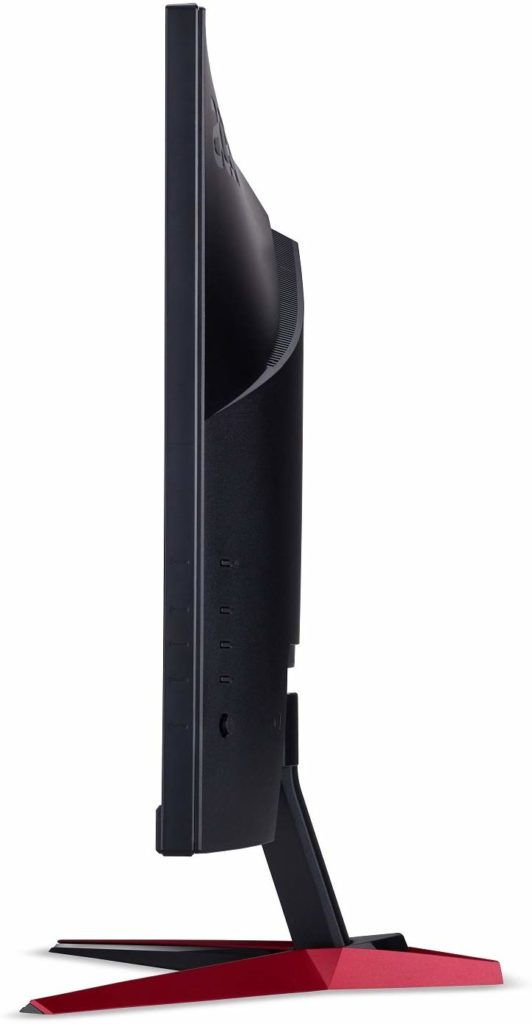 Acer VG240Y Specifications
Screen Size: 24 Inches
Resolution:1920 x 1080 FHD
Aspect Ratio: 16:9
Panel Technology: In-Plane Switching (IPS)
Refresh Rate: 144Hz
Response Time: 4ms (1ms VRBT)
Contrast Ratio: 1000:1 (Static)
Brightness: 250 cd/m²
Speakers: No
Stand: Height -No
Stand: Tilt – Yes
Stand: Swivel – No
Stand: Pivot – No
VESA Compatibility: Yes (100 x 100)
Connectivity: HDMI 1.4 x 2, DisplayPort 1.2 x 1, 3.5mm Jack
Dimensions (W x H x D): 21.26" x 16.22" x 9.45"
Weight: 8 lbs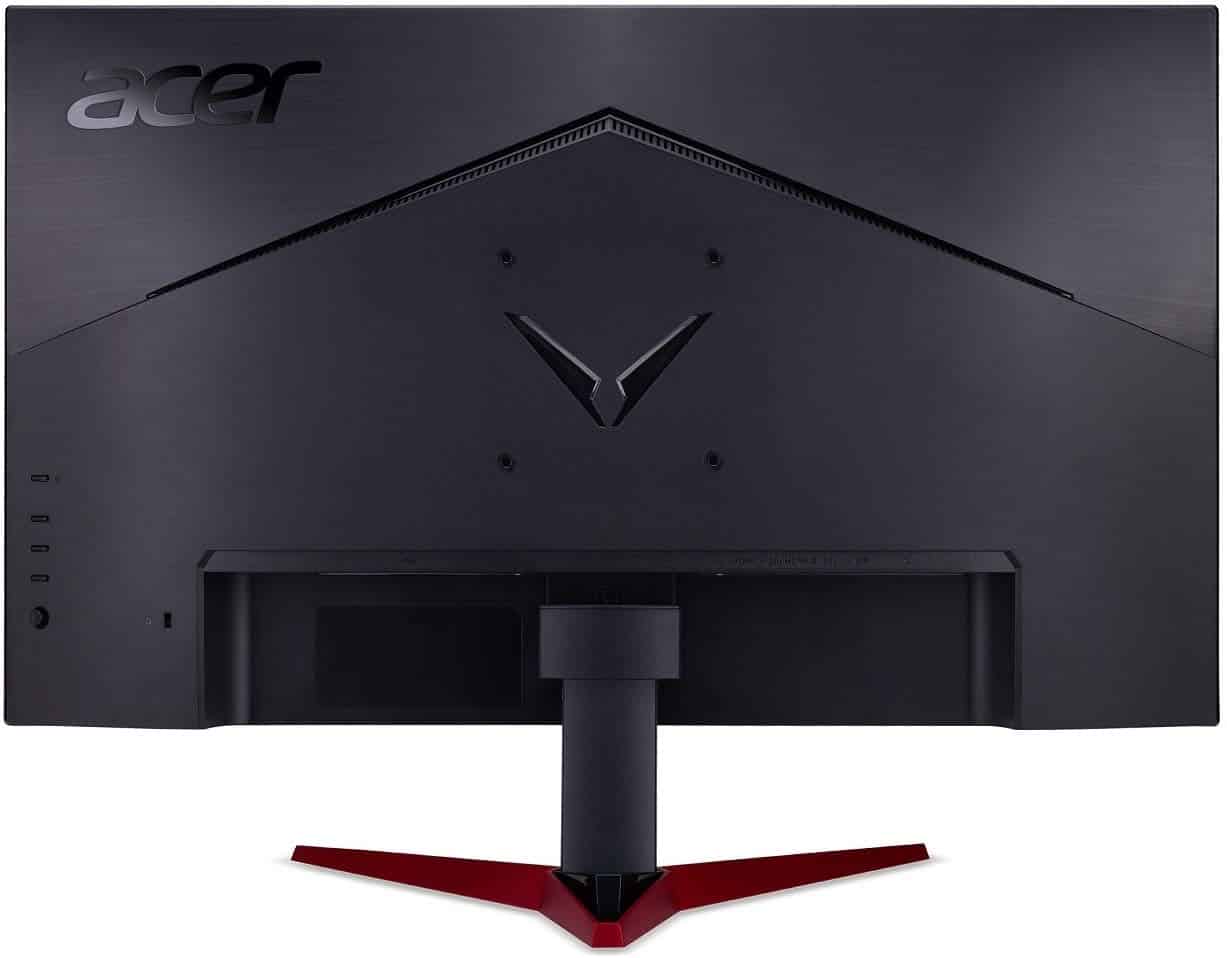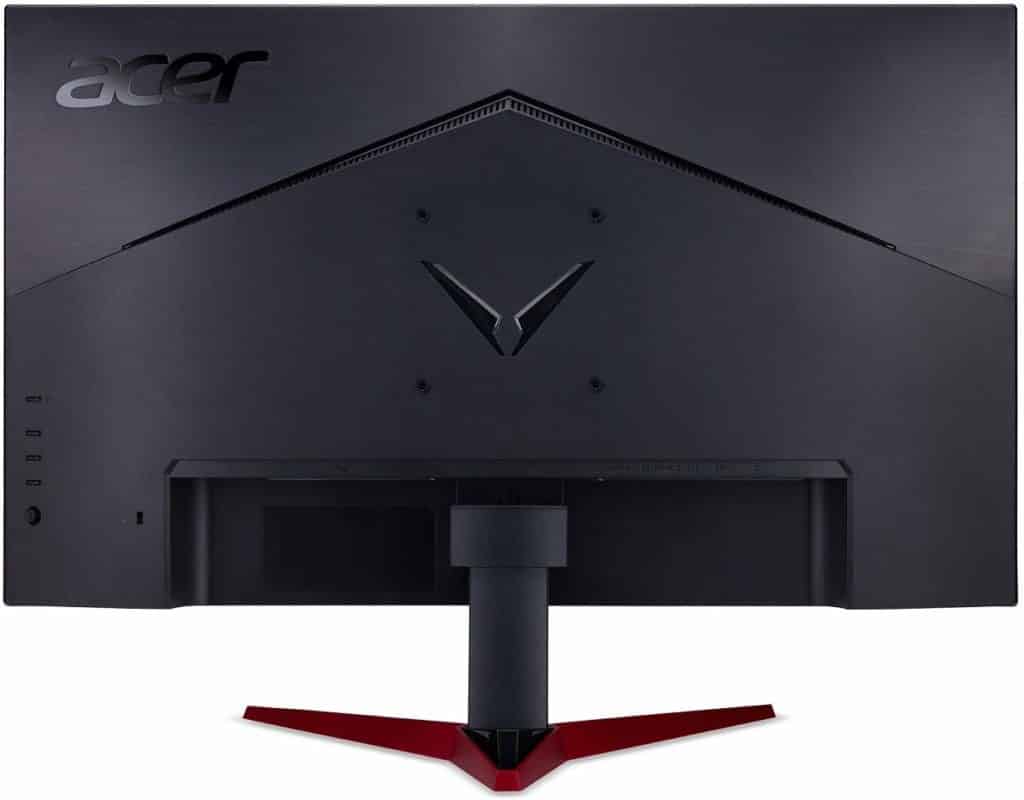 Design and Features
The Acer VG240Y utilizes the Nitro design like most of its siblings in the line up that look understated or contemporary compared to the Predator variants. The chassis is finished in matte black, but the base of the stand has a dark red accent to differentiate the product as a gaming offering rather than something for the office. The display is frameless on three sides, but you will still see minimal panel borders when the display is in use.
The housing for the Acer VG240Y's screen is quite thin, and yet, the company still managed to make this regular-sized display a space hog on a desk. The device once fully assembled eats up almost ten inches of depth whereas comparable monitors only need eight or nine. Its also very lightweight, making an ideal secondary monitor that you can bring to your friend's house for a LAN party.
Acer did not fail our expectations when it comes to build quality for the Acer VG240Y which feels durable and just as good as its more premium offerings. The plastics used are sturdy, and there is no almost wobble from the device since the stand's pillar is made of metal. The edges of the chassis do not have sharp or uncut seams, so you can expect a perfectly refined product when it arrives at your doorstep.
The Acer VG240Y has pressable buttons, but you do get a multi-directional joystick for OSD navigation. Breezing through the menus is quick and easy, and you don't have to worry about fumbling or pressing the wrong button in the dark. This implementation is usually reserved for premium models, so we're glad that sub-$200 monitors are now getting it.
One limitation the Acer VG240Y's physical design has is its tilt-only stand which severely limits your options when setting up. IPS panels have wide viewing angles, but monitors like this tend to look short depending on a user's height and sitting position. You can use VESA mounts, but that adds to the total cost which may put you in range of a better-designed alternative.
Connectivity, on the other hand, is decent since the Acer VG240Y does include DisplayPort 1.2 and two HDMI 1.4 slots which can be used for a gaming PC plus two other host devices. You can simultaneously connect up to two gaming consoles, effectively making the monitor your central or all-in-one gaming screen. There is also a 3.5mm jack for headphones and speakers, but you don't get USB ports for peripherals.
There is also no built-in speakers with the Acer VG240Y, so you have to rely on separate equipment for sound from games and movies. It's not a big deal since this offering is already very affordable, while the usual 2-watt pairs found with competitors do not have enough power for the latter uses anyway.
Display and Performance
The Acer VG240Y sports a 24-inch IPS panel with a 1920 x 1080 resolution, 144Hz refresh rate, and a 1ms VBR response time. The backlight is rated at 250 cd/m2, while contrast is still at a typical 1000:1 ratio. This model doesn't accurately have a 1ms pixel response time, but it has a backlight strobing feature which boosts it to reduce blurring.
The 1080p resolution of the Acer VG240Y fits perfectly in its 24-inch frame, so it produces a comfortable pixel density. Visibility is good especially for text, but its noticeably less sharp, especially in games. Players will likely need graphics enhancements such as anti-aliasing to clean up some of the jagged or pixelated edges that can become visible in some circumstances.
The Acer VG240Y is capable of great color rendering starting with 98% of the sRGB gamut which is vibrant enough for games and daily use. The screen's default calibration sits with a Delta E average of 2.45, but color temperature exceeds the 6500K point by a considerable margin. Some tweaking in is in order to get a more balanced look to lessen the bluish tint.
It's easy to adjust the Acer VG240Y's OSD settings to get a more natural appearance with some improvements in colors. You won't need a colorimeter to achieve a preferable setting, but it can help if you want absolute accuracy for content creation.
Contrast performance is also strong with the Acer VG240Y since it reached a peak of 1156:1 at 80% brightness. The backlight setting is a bit higher than usual since the monitor is quite dim due to its maximum output. Using the monitor's strobing feature will further reduce the illumination, so we only recommend using it if you are extra sensitive to ghosting and artifacts.
One thing the Acer VG240Y doesn't do so good is in its pixel response time which needed a considerable boost in reducing the smudging on the screen. The panel looks okay in some fast-paced scenarios, but dark to medium-dark transitions like black to gray is particularly slower. We recommend trying out the Normal level first since the High setting will lock out FreeSync and start to induce overshoot.
Meanwhile, panel uniformity for the Acer VG240Y is surprisingly good since the test unit did not show any traces of backlight bleeding. There are some clouding issues towards the corners of the display, but they only become noticeable with an all-black image. Take note that this aspect varies between every unit due to the nature of the panel type.
The Acer VG240Y is a FreeSync gaming monitor, but its also compatible with G-Sync as long as you use its DisplayPort slot. The monitor works with both VRR implementations flawlessly, but you have to activate it manually if you are using the green team's video cards. Input lag sits close to 5ms, so you won't feel any delays between your inputs and the screen.
Thoughts on the Acer VG240Y
The Acer VG240Y provides excellent value if you want reasonable image quality and responsiveness from a cheap gaming monitor. The default calibration profile of the monitor provides decent accuracy, but some adjustments are necessary if you want to reduce the bluish tint. The product's design is more appealing to a wider audience in our opinion since not everyone prefers the gaudy looks of Acer's previous offerings.
The weakest performance of the Acer VG240Y is its pixel response time which lacks just a bit of improvement to make it usable for competitive gaming. This offering includes a backlight strobing feature, but it locks out key features like FreeSync and induces some inverse ghosting and artifacts. It's a great value buy, but you have to live with a few limitations which are not present on monitors that are only a few bucks more.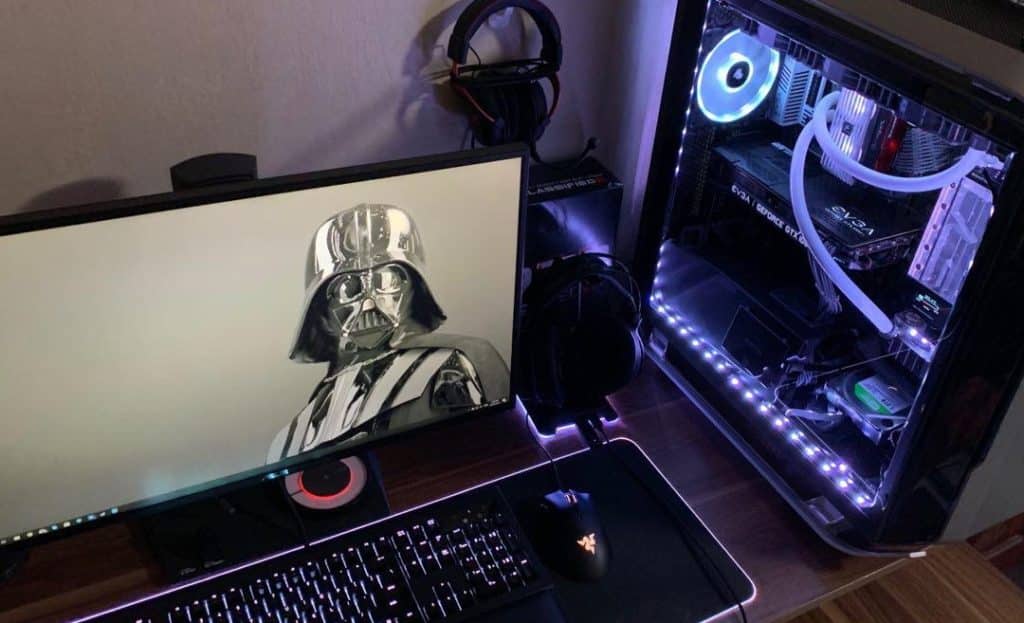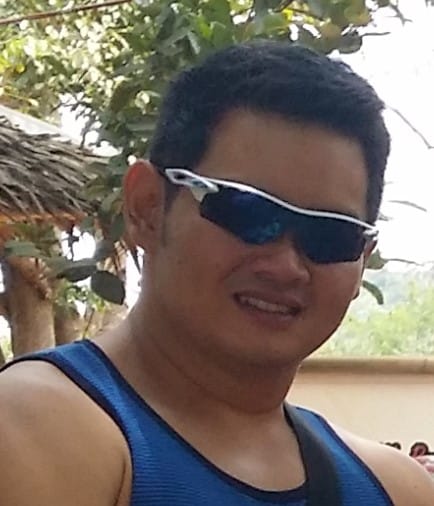 Paolo is a gaming veteran since the golden days of Doom and Warcraft and has been building gaming systems for family, friends, and colleagues since his junior high years. High-performance monitors are one of his fixations and he believes that it's every citizen's right to enjoy one. He has gone through several pieces of hardware in pursuit of every bit of performance gain, much to the dismay of his wallet. He now works with Monitornerds to scrutinize the latest gear to create reviews that accentuate the seldom explained aspects of a PC monitor.