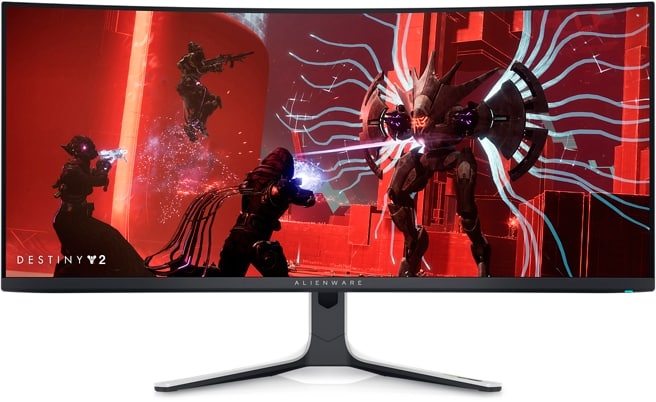 The Alienware AW3423DW brings out the big guns with its unique Quantum Dot OLED panel that aims to take the best panel for PC monitor crown. Most OLED monitors have a 4K resolution and they are prohibitively expensive and limited to professional use. Let's check out the Alienware AW3423DW's capabilities to see how it will change the gaming monitor market in the coming years.

Alienware AW3423DW Specifications
Screen Size: 34 Inches
Resolution: 3440 x 1440 UW-QHD
Aspect Ratio: 21:9
Panel Technology: QD-OLED
Refresh Rate: 175Hz
Response Time: 0.1ms
Contrast Ratio: Infinite
Brightness: 250 cd/m² (1000 cd/m² Peak)
Built-in Speakers: No
Stand: Height – Yes
Stand: Tilt – Yes
Stand: Swivel – No
Stand: Pivot – No
VESA Compatibility: Yes (100 x 100)
Connectivity: DisplayPort 1.4x 1, HDMI 2.0 x 2, USB 3.2 x 5, 3.5mm Audio Jack x 1
Dimensions (W x H x D): 32.1" 20.7" x 12"
Weight: 15.3 lbs

Design and Features
The Alienware AW3423DW starts with the space-age aesthetic that's similar to its other premium offerings like the AW3821DW. This model has a matte black frame with a matte white "lunar light" shell which isn't tacky at all even if it's a gamer-centric design. The screen is bezel-free on three sides, but you will still see inner borders when it's in use.
Its proportions are unremarkable at this point since we now have larger and wider ultrawides in 38-inch up to 49-inch flavors. However, you still need to consider that this device needs a foot depth so it can still displace some of your peripherals if the desk is small. The monitor itself is not too heavy, but it would still be wise to ask for assistance since it is easy to get outbalanced if you handle it poorly.
Build quality for the product is great even if it uses a lot of plastics in the chassis and its large stand. The panels are thick and rugged, so they won't flex or crack with modest amounts of force. The included stand is strong and stable, so gamers don't have to worry about wobbling or sagging while using the monitor.
The Alienware AW3423DW has a small joystick for the OSD under the Alienware logo on the bottom bezel. We prefer this positioning since it's easier to reach, especially since the monitor is wider than the usual PC display. Other premium offerings go as far as adding mini remotes, but those are unnecessary in most instances.
You will also find four different zones with RGB LEDs which can be manipulated to suit your taste, style, or the theme of your setup. Each one can be individually controlled via AlienFX so you can turn off some or set different colors and schemes. AlienFX offers excellent flexibility in controlling the LEDs, but it would have been better if it can be synced to other RGB implementations.
The stand included with the Alienware AW3423DW offers tilt and height adjustments for your convenience. It is not the most flexible, but that's all you will need for a curved ultrawide anyway. You can use VESA mounts, but it's unnecessary unless desk space is limited or if you also have other screens on deck.


Its connectivity layout includes DisplayPort 1.4 and two HDMI 2.0 ports, along with five USB 3.2 slots for peripherals and speedy transfers. That's underwhelming for a premium monitor since it lacks USB-C which could maximize its functionality. Ultrawides are great for business use and multitasking, so it makes no sense that they skipped the connector that's popular with modern workhorses such as MacBooks and Surface Pros.
It's also disappointing that Dell or Alienware did not include upgraded speakers with the package. Premium monitors should include something nice like what BenQ does with its Mobiuz monitors to help justify the price. However, this is a minor complaint since ultrawides are best used with headsets to complete the immersive experience.
Display and Performance
The Alienware AW3423DW boasts a 34-inch Quantum Dot OLED or OD-OLED panel with a 3440 x 1440 resolution, a 175Hz refresh rate, and a 0.1 response time. It has a 250 cd/m2 typical and 1000 cd/m2 peak brightness, while its contrast is listed as infinite. OLED panels have this as a natural advantage since there is no LED backlight behind it and each pixel can dim or fire up individually.
This unique capability gives the monitor HDR 1000 performance which equates to true HDR, deep and convincing contrast, plus explosively vibrant color. It's the reason why enthusiasts are after OLED panels since nothing, not even the HDR 1000 IPS panels can match it. Its pixel response time is also exponentially faster, so blurring won't be an issue.
Another interesting specification is its HDR 400 True Black certification which you won't find on most monitors. This simply points out that the AW3423DW is capable of zero black luminance even when it is in SDR mode. It is indeed true, and we wish the specification carries on into lower-grade monitors in the future.
34-inch QHD ultrawide monitors aren't the sharpest in the business, but it's a massive upgrade over 1080p screens. You get a lot more space to work and a wider field of view in games and some video formats. You need more GPU horsepower to reach the 175Hz limit, but it still isn't as demanding as a 4K screen.
The Alienware AW3423DW renders more than 100% sRGB and 92% DCI-P3 for rich colors in games and movies. its default accuracy has a deltaE average of 1.59, so most users won't need to calibrate it right away. It also has presets like its sRGB mode, so spending the extra on a colorimeter is unnecessary.
Using the gadget improved the QD OLED panel's deltaE to 1.14 which makes it ideal for editing work and content creation. However, that's a minor improvement that will not translate to a better gaming experience. We only recommend spending the extra on a colorimeter if you are into color-critical work, but it is not worth it for gaming and general usage.
the QD-OLED panel only managed 251 cd/m2 in SDR but that quickly rose up to 1021 cd/m2 when its HDR mode kicks in. We couldn't measure its contrast accurately, proving that the monitor is indeed capable of an infinite contrast. The screen is capable of perfect blacks and superb contrast so games and movies with dark scenes will be a treat.
The Alienware AW3423DW also doesn't have panel uniformity issues since it doesn't have a separate backlight like regular monitors. However, you need to take care of it to prevent burn-in which results in an imprint on the screen if a static image is displayed too long. The monitor does have an automatic screen refresh feature to prevent this, but activating it manually is probably wise to avoid issues.
It also has a considerably faster response time than the best 34-inch ultrawides in the market, so blurring won't be an issue. Only the 240Hz models can match it in this regard, but you will still see some minor ghosting from them if you look close enough. It works great for fast-paced games where ghosting and blurs are unwanted.
The Alienware AW3423DW is a G-Sync Ultimate monitor, but it is still compatible with FreeSync for AMD users, unlike the older models. This duality is a must-have now since both GPU brands have powerful options and it's still quite hard to get a specific card at a good price. Input lag sits at 4ms at 175Hz, so there is no need to worry about delays while enjoying your favorite titles.
Thoughts on the Alienware AW3423DW
The Alienware AW3423DW is a fantastic gaming monitor that should be on the top of your list if you are upgrading. Its QD-OLED panel has never been offered in this format before so its imaging capabilities make it a must-have for avid enthusiasts. It is well-equipped and tuned, but what's best about it is it's not as expensive as the few available OLED monitors on the market.
It doesn't have a lot of caveats, but it's being prone to burn-in will turn off some gamers who have been avoiding OLED until that gets sorted out. $1299 also isn't exactly cheap for many even if it is not the most expensive gaming monitors out there. However, it's a fantastic buy and we're sure that those who invest in it will enjoy it a lot.
Pros:
Best-in-Class Imaging Performance
Infinite Contrast
Fantastic HDR and Pixel Response Time Performance
Attractive Design and Features
Cons:
Prone to Burn in Without Proper Maintenance
No USB-C
About the Author: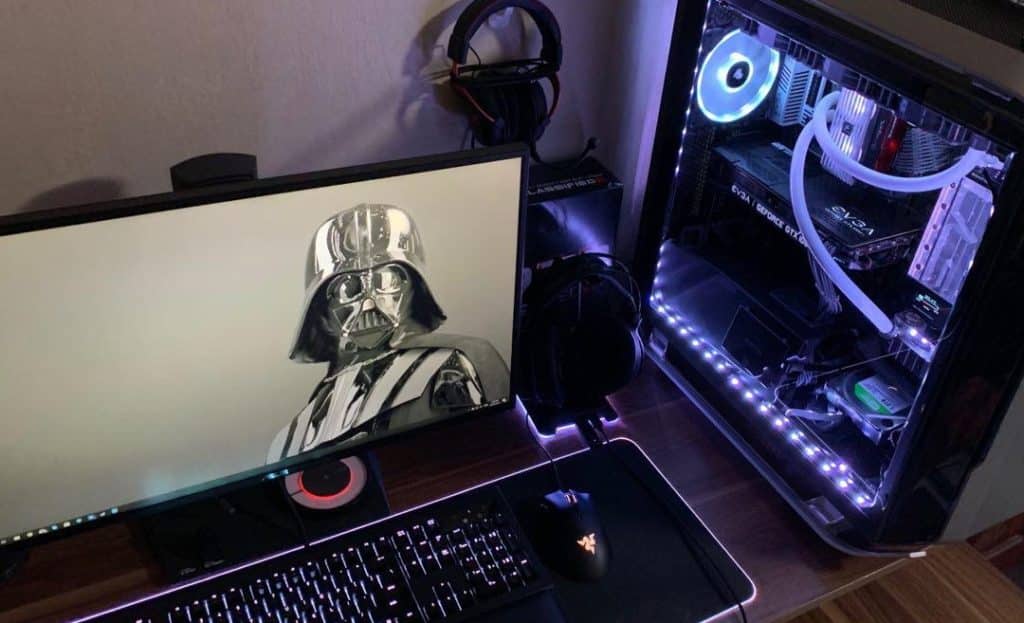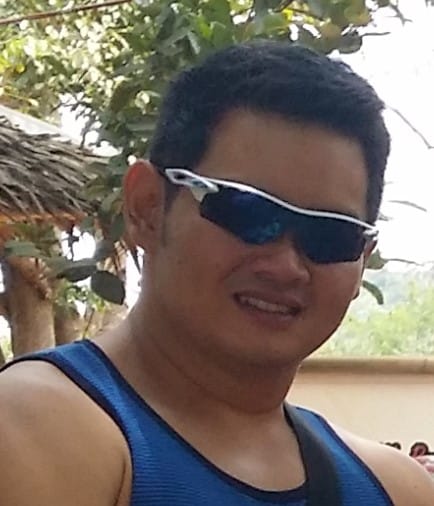 Paolo is a gaming veteran since the golden days of Doom and Warcraft and has been building gaming systems for family, friends, and colleagues since junior high. High-performance monitors are one of his fixations and he believes that it's every citizen's right to enjoy one. He has gone through several pieces of hardware in pursuit of every bit of performance gain, much to the dismay of his wallet. He now works with Monitornerds to scrutinize the latest gear to create reviews that accentuate the seldom explained aspects of a PC monitor.