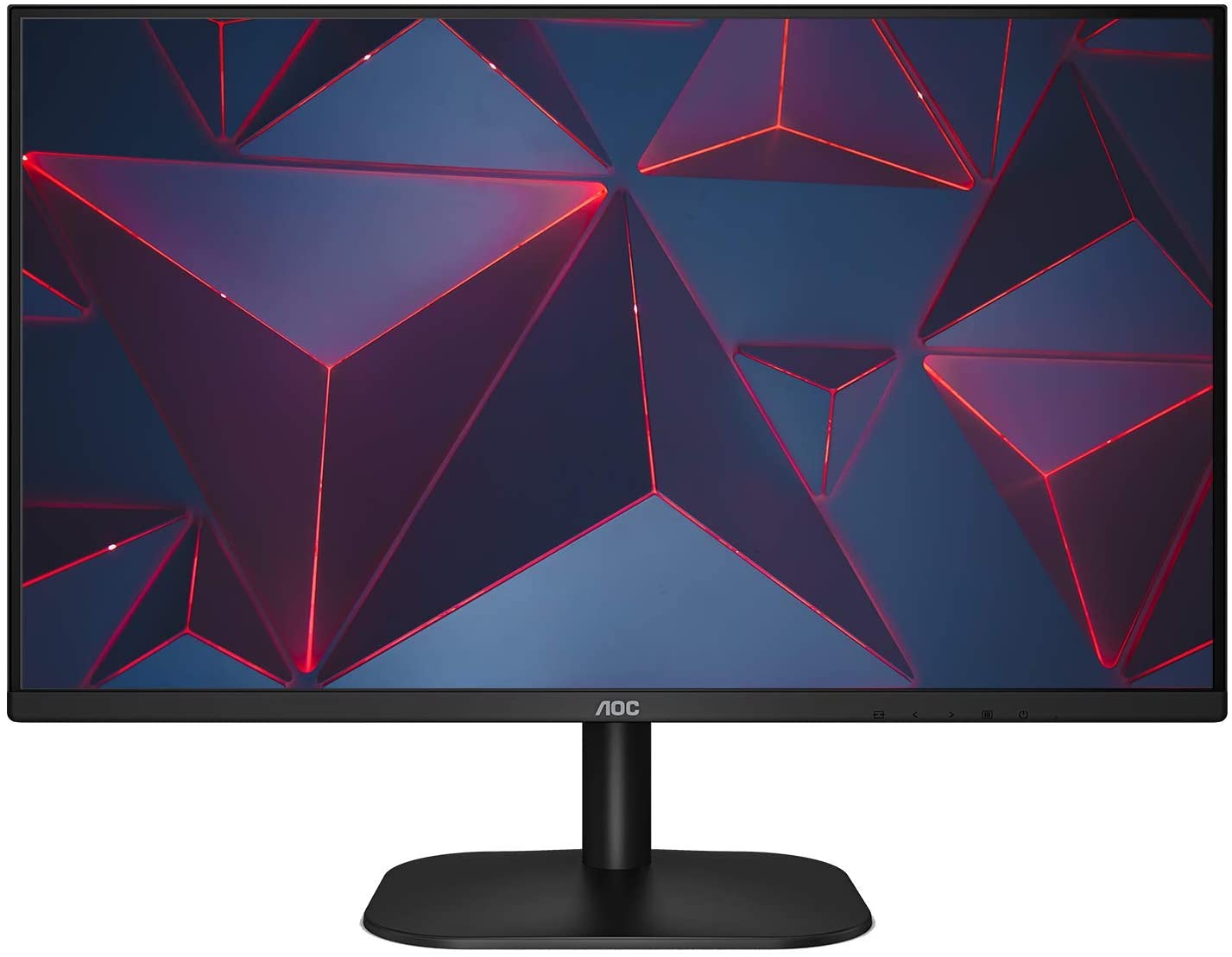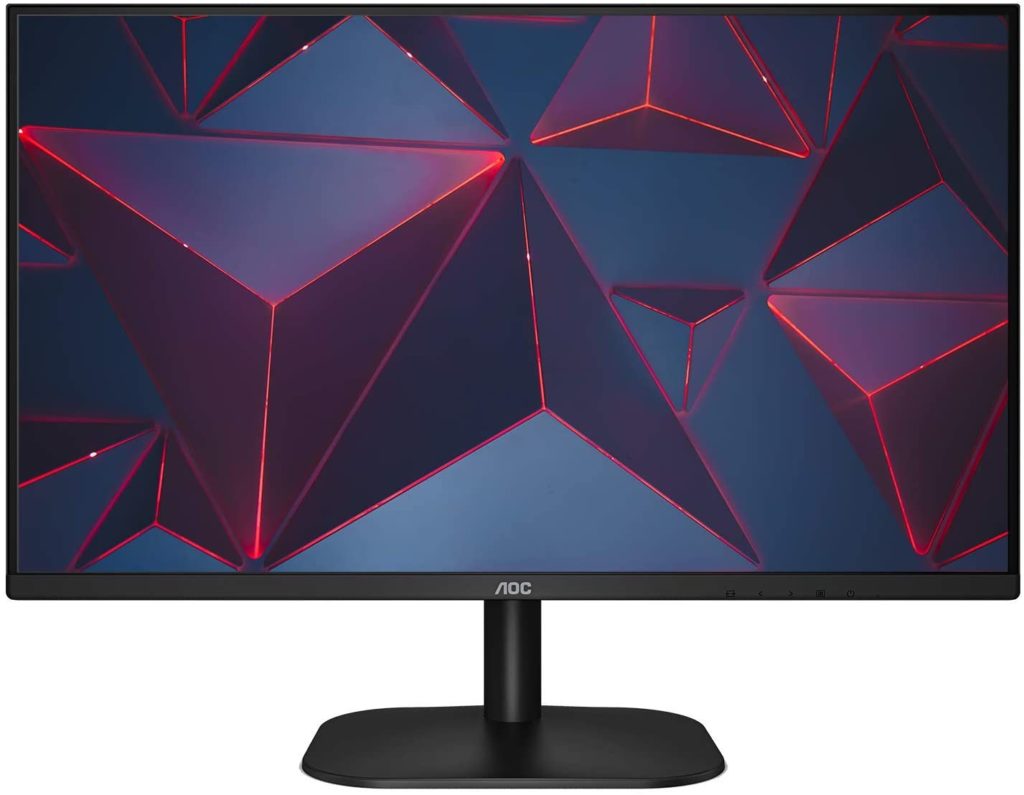 The AOC 24B2XH is one of the cheapest IPS monitors around which you can use for pretty much anything such as office work, media consumption, and even light gaming. You can't expect a lot of extra features at this price, but it does have a few characteristics that will set it apart from its competitors. Let's check if the AOC 24B2XH excels in image quality which is a monitor's most important aspect.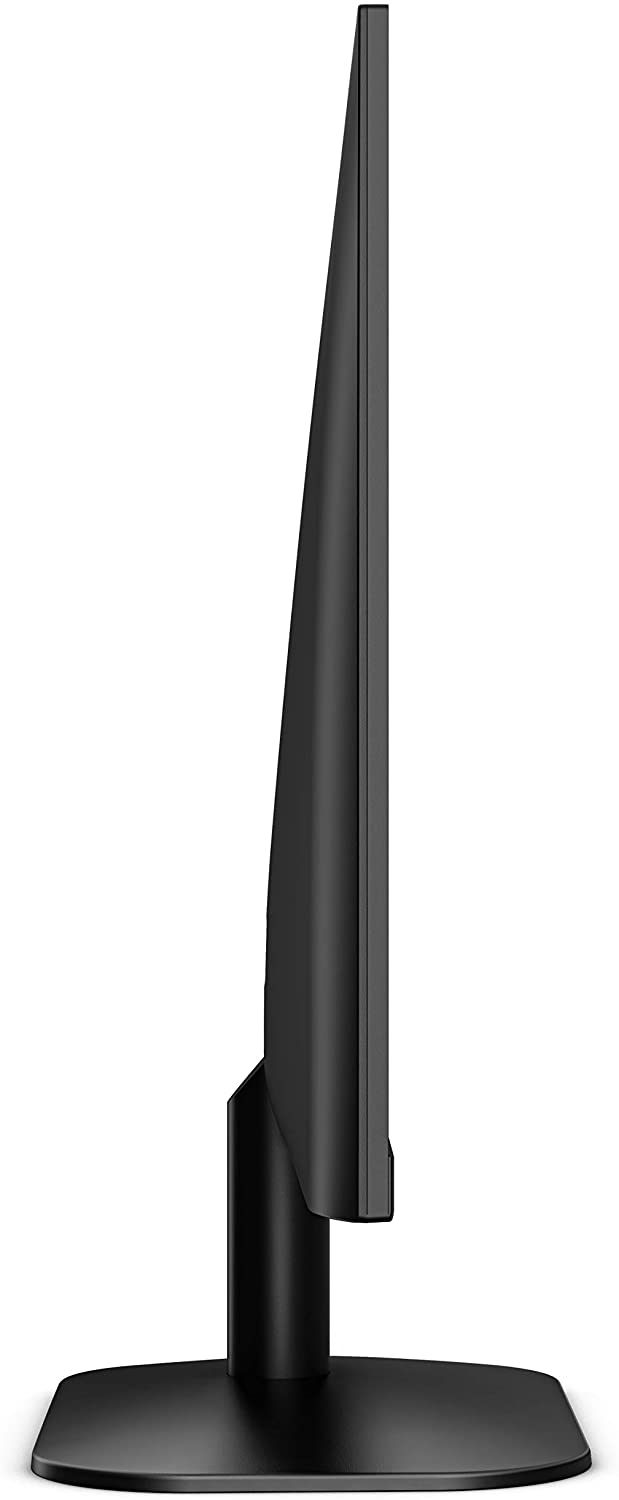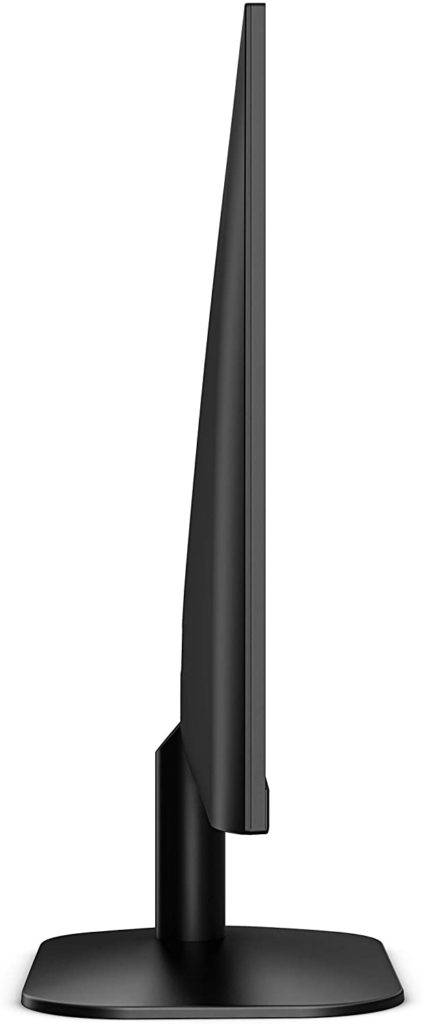 AOC 24B2XH Specifications
Screen Size: 24 Inches
Resolution: 1920 x 1080 FHD
Aspect Ratio: 16:9
Panel Technology: In-Plane Switching (IPS)
Refresh Rate: 75Hz
Response Time: 8ms
Contrast Ratio: 1000:1 (Static)
Brightness: 250 cd/m²
Built-in Speakers: No
Stand: Height – No
Stand: Tilt – Yes
Stand: Swivel – No
Stand: Pivot – No
VESA Compatibility: Yes (100 x 100)
Connectivity: HDMI 1.4 x 1, VGA x 1, 3.5mm Jack x 1
Dimensions with Stand (WxHxD): 21.24" x 16.47" x 6.73"
Weight: 5.95 lbs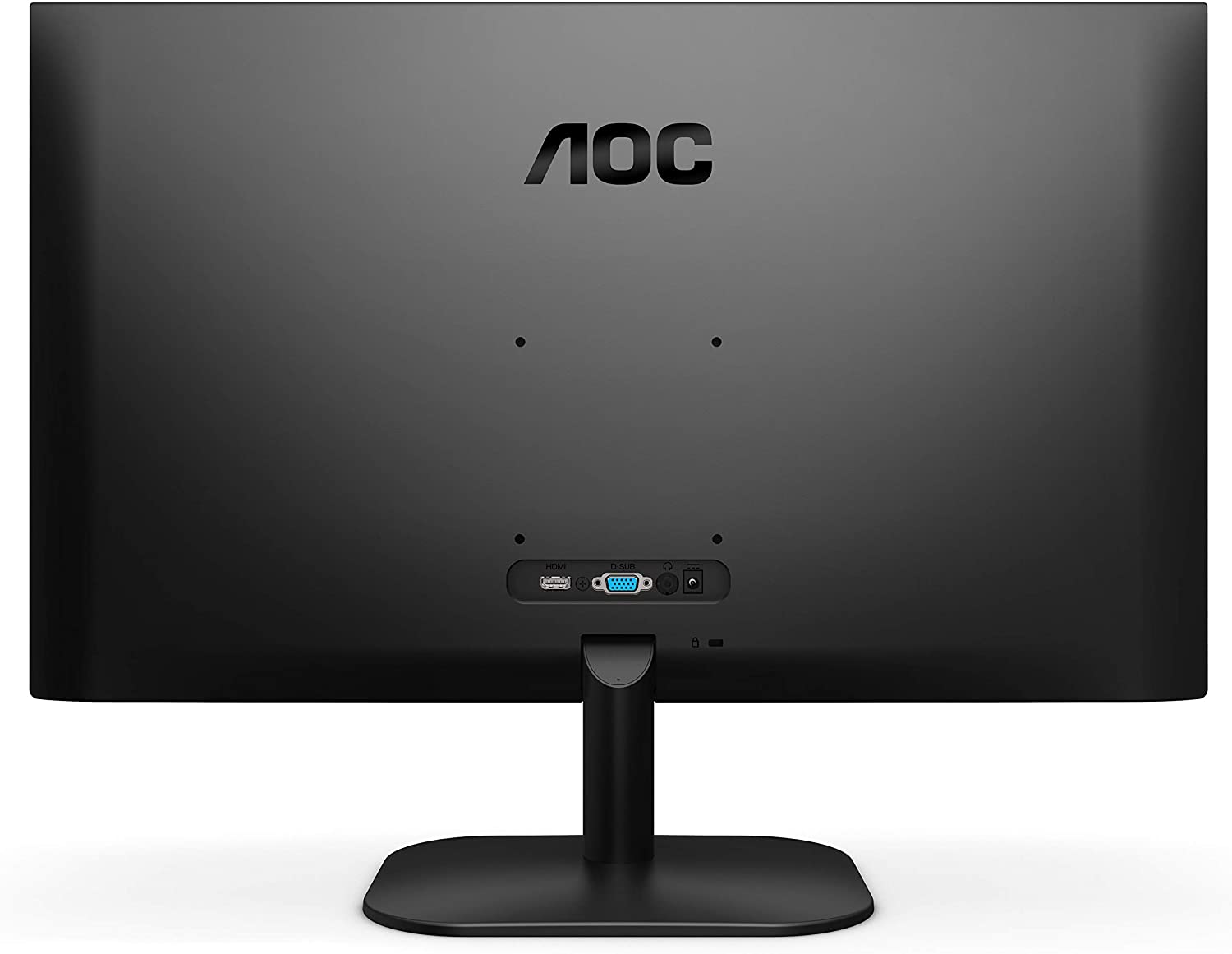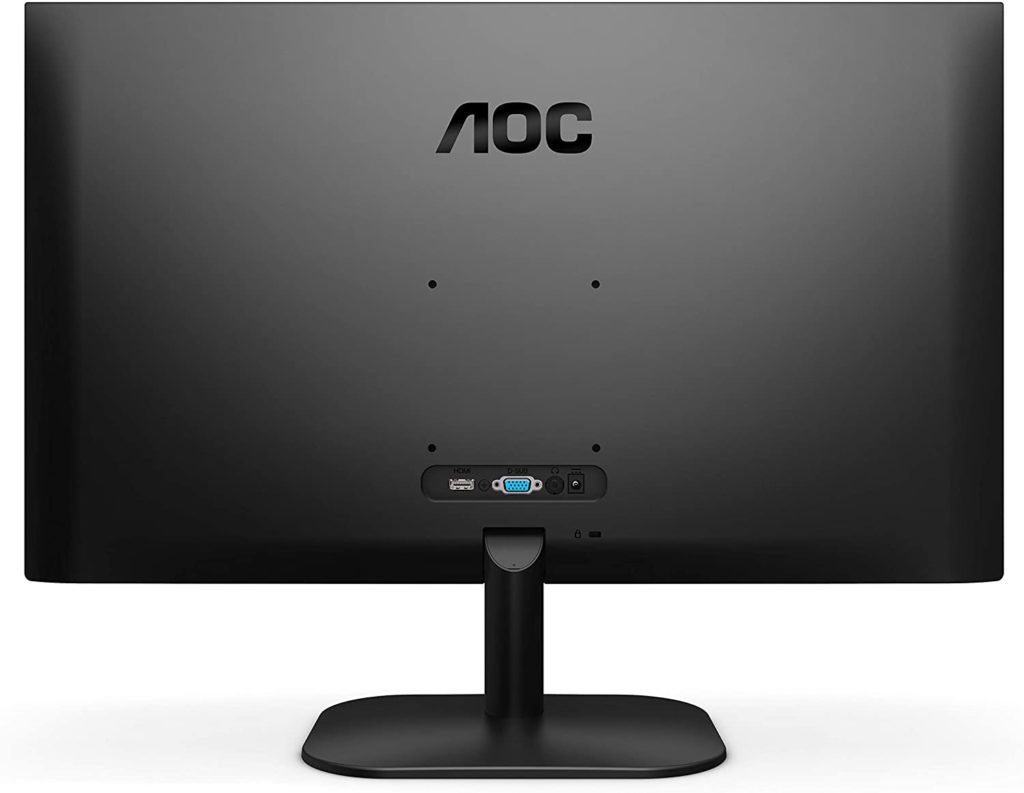 Design and Features
The AOC 24B2XH looks like your regular office monitor, but its noticeably sleeker and cleaner-looking than older offerings. The device is finished in matte black all over, so it's practically scratch and smudge-proof and will continue to look like new for a long time. The display has very thin bezels, giving users the impression that it is larger than it really is.
It is also one of the most compact models in its size category, so it doesn't need a lot of space on a desk. The chassis is very thin, so flush mounting is doable without it looking like it sticks out too much when viewed from the side. The AOC 24B2XH weighs under 6 pounds so it's quite portable and it won't need a reinforced desk.


Build quality for the AOC 24B2XH isn't so great due to the thin plastics that feel a bit flimsy or fragile. The surfaces feel like they will crack if some force is applied, so taking extra care of the monitor is necessary for its longevity. You will also notice some wobbling if you type heavily or if you touch the monitor, but that can be solved if you have a different mount.
The AOC 24B2XH still used OSD buttons, but it is hard to complain against it at this price point. Each of the keys is labeled with pressed markings at the front, but it is still going to be difficult in the dark since they are blacked out. It would take some practice to get used to, but this monitor will rarely be adjusted by the user in practice.
The included stand with the AOC 24B2XH only offers tilt so its quite limiting, plus the fact that it lets the monitor wobble due to the low center of gravity. You can swap this out with a VESA mount, but that breaks its budget proposition if you are only buying one display. Most monitors in this range do not have VESA mounts, so you are stuck with whatever stand they come with.
We've also seen some displays that are as thin as the AOC 24B2XH that do not have the bolt holes simply because the chassis cannot support the weight and stress the mount will cause. It's a big plus that you can use aftermarket arms with this product, especially since its quite ideal for multi-display arrangements. However, we can only recommend spending the extra if you are planning on doing that, or if the wobble disturbs you considerably.
The AOC 24B2XH is also limited when it comes to connectivity since it only offers HDMI 1.4 and VGA for video inputs. You will also find a 3.5mm jack for speakers, which can be useful for cable management. Most budget monitors are designed this way since HDMI and VGA are all you will need for its operation, plus it helps in cutting the price down.
It is also obvious that the AOC 24B2XH doesn't include speakers since its already very cheap. The chassis also looks like it doesn't have the space to include them, so its only fair not to consider that as a flaw on this affordable IPS model.
Display and Performance
The AOC 24B2XH sports a 23.8-inch IPS panel with a 1920 x 1080 resolution, 75Hz maximum refresh rate, and 8ms response time. The backlight sits at 250 cd/m2 while the contrast ratio is at a typical 1000:1 like most IPS panels. This model doesn't have any special features like HDR or gaming boosts, but it advertises great color quality.
1920 x 1080 screens at this size are perfect for just about any type of use, including productivity and office applications. The pixel density offers a balance between sharpness and visibility, so you won't need to use scaling to read walls of tiny text. Games and movies will also look perfect, but the virtual space it provides feels a bit cramped when you have two or more apps running at the same time.
The AOC 24B2XH is capable of covering 100% of the sRGB gamut which is excellent when compared to the rest in its price bracket. Default accuracy sits at deltaE 1.28 so colors are balanced and rich without any noticeable oversaturation or deviances. The screen's color temperature is slightly off from the 6500K point, but that's forgivable considering everything else.
Calibrating the AOC 24B2XH resulted in a lower deltaE of around 1.05 which is even better, but futile for most users. The improvements will be barely noticeable unless your work involves editing and color grading. Spending the extra on the gadget isn't worth it for this model since its already good by default and it would offset your budget too much.
The AOC 24B2XH reaches a maximum contrast of 1140:1 at 50 to 60% brightness which results in great grayscale performance and saturation. It cannot provide the deep black luminance levels of VA panels, but this is a superb result for an IPS type. The screen can still look washed out with grayish blacks when used in the dark, so correcting its brightness is necessary.
The AOC 24B2XH didn't have any ridiculous backlight leaks or clouding issues, but there is a slight variance in the backlight's spread. However, its unnoticeable in regular use, and you need a colorimeter to quantify the difference. Take note that this aspect may vary between every unit due to manufacturing tolerances and the nature of IPS panels.
Responsiveness isn't the strongest aspect of the AOC 24B2XH with its 8ms rated response time which is far from what the gaming variants offer. Some trailing and ghosting can be seen in fast transitions, especially in contrasting instances. Casual gaming will be ok, but titles like Warzone will be better played on the AOC 24G2 instead.
The AOC 24B2XH doesn't have FreeSync, so naturally, G-Sync Compatible mode isn't possible as well. its no biggie since the monitor isn't designed for gaming while most GPUs are fully capable of stable frames at this resolution. Input lag sits at 10ms, so there are no noticeable delays between your inputs and the screen during use.
Thoughts on the AOC 24B2XH
The AOC 24B2XH is an excellent budget monitor that lacks a few creature comforts but makes up for it in image quality. The IPS panel's strong color fidelity and great contrast give users a nice and vibrant view. Its also calibrated to give superb accuracy out of the box, so most users won't need to tweak it right away.
The chassis' build quality could use some improvements and a bit more features, but we think it is unfair to ask for more since the monitor is very cheap. The AOC 24B2XH is a fantastic value monitor and we highly recommend it if you are after imaging performance more than anything else.
Pros:
Excellent Image Quality
Superb Factory Calibration
Affordable
VESA Mountable
Cons:
Tilt Only Stand
Limited Connectivity
Build Quality Needs Improvement
About the Author: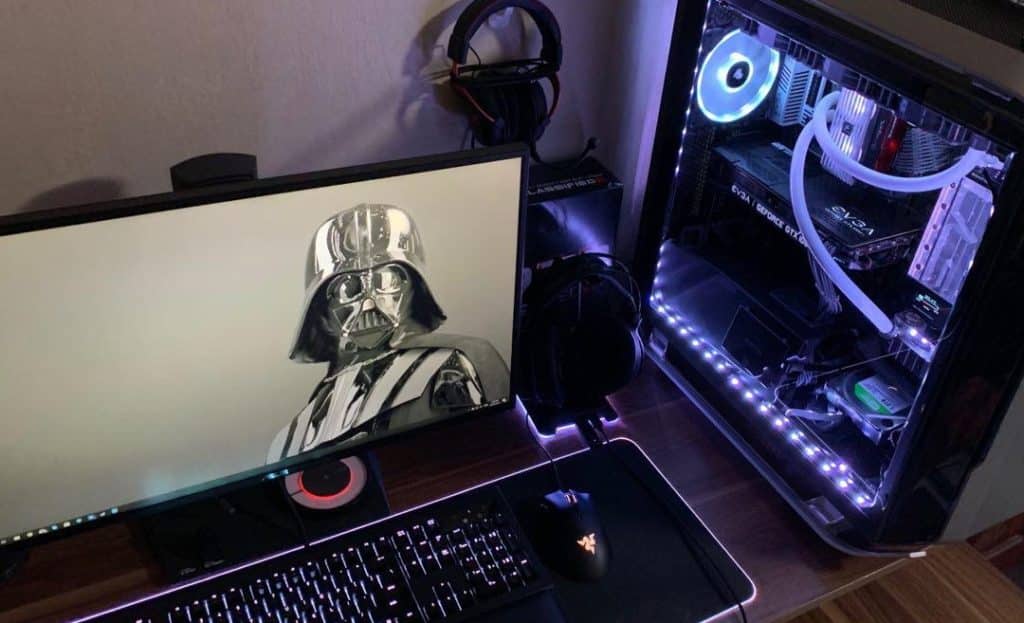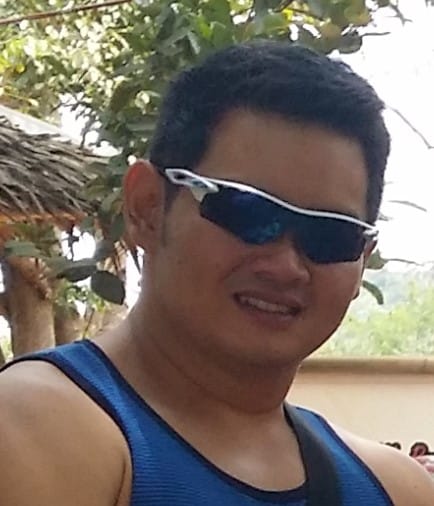 Paolo is a gaming veteran since the golden days of Doom and Warcraft and has been building gaming systems for family, friends, and colleagues since his junior high years. High-performance monitors are one of his fixations and he believes that it's every citizen's right to enjoy one. He has gone through several pieces of hardware in pursuit of every bit of performance gain, much to the dismay of his wallet. He now works with Monitornerds to scrutinize the latest gear to create reviews that accentuate the seldom explained aspects of a PC monitor.