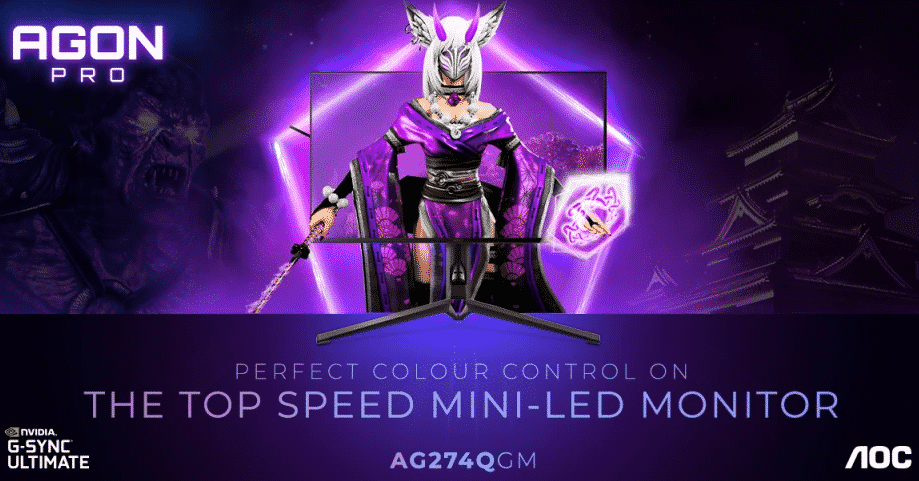 The AOC AGON Pro AG274QGM is shaping up to be one of the brand's most exciting gaming monitors that are coming this year. It's part of Nvidia's four-model initiative to uplift the E-Sports genre into 1440p visuals from its aging 1080p standard. It features new gaming tools and a more attractive redesign over its AGON predecessors.
AOC AGON Pro AG274QGM Tale of the Tape
The AOC AGON Pro AG274QGM's main draw is its 2560 x 1440p IPS panel that goes up to 300Hz for improved smoothness and pixel response time. It will also feature a 1000-nit mini LED backlight with 576 individually dimming zones for improved contrast and HDR performance. It's not going to be as fast as the Asus PG27AQN, but we think this model has the advantage in producing gorgeous eye candy thanks to its backlight.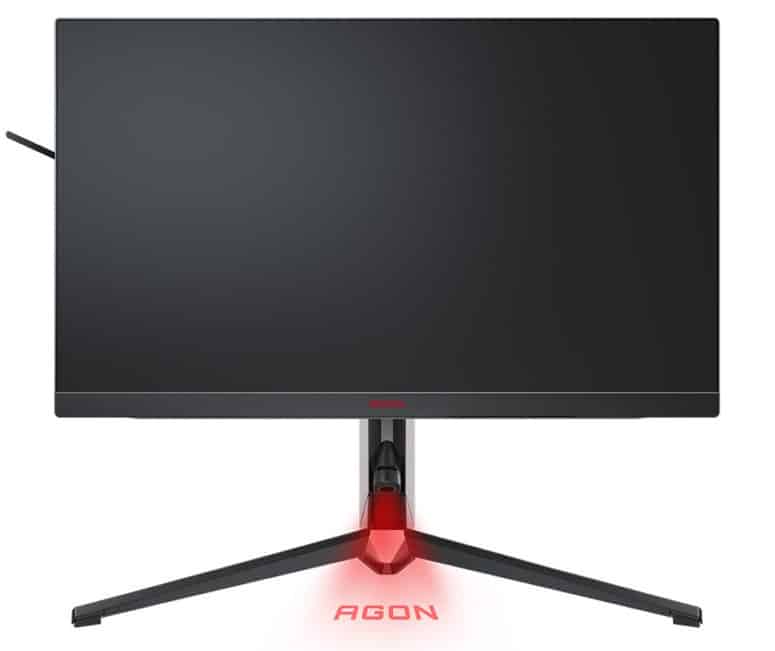 Another important aspect that was listed with this monitor and the other three is Nvidia's G-Sync Ultimate certification. The four new E-Sports 1440p monitors are co-developed with them after all, so it isn't strange to see exclusive branding and features with the products. These facts also denote that the monitor will have a dedicated G-Sync processor for improved smoothness and responsiveness, but it doesn't come with the restrictions associated with the first few generations.
One of these features that focuses on E-Sports is Nvidia's Reflex Latency Analyzer which measures input lag and response times. The function can reduce this and alert you if you are lagging behind, provided that you are using a compatible monitor and gaming mouse. Using it will be easier with this generation since you only need to connect your mouse to the monitor's USB slots and everything will be automatic.
This model also gets the co-developed E-Sports Vibrance feature which helps important objects pop in a given scene by upping the saturation levels. You can see this add-on on many gaming monitors, but Nvidia claims it's an improved E-Sports-specific filter that will help give you the winning advantage in tough battles.
You've also probably heard about the Dual-Format 25-inch feature on these monitors. What it basically does is reduce the display area to a 25-inch diagonal and 1080p resolution so demanding games can still reach the maximum refresh rate. It's counter-productive to the premise of the new displays but we're sure it will see some use since many competitive games gave us framerate troubles in the past.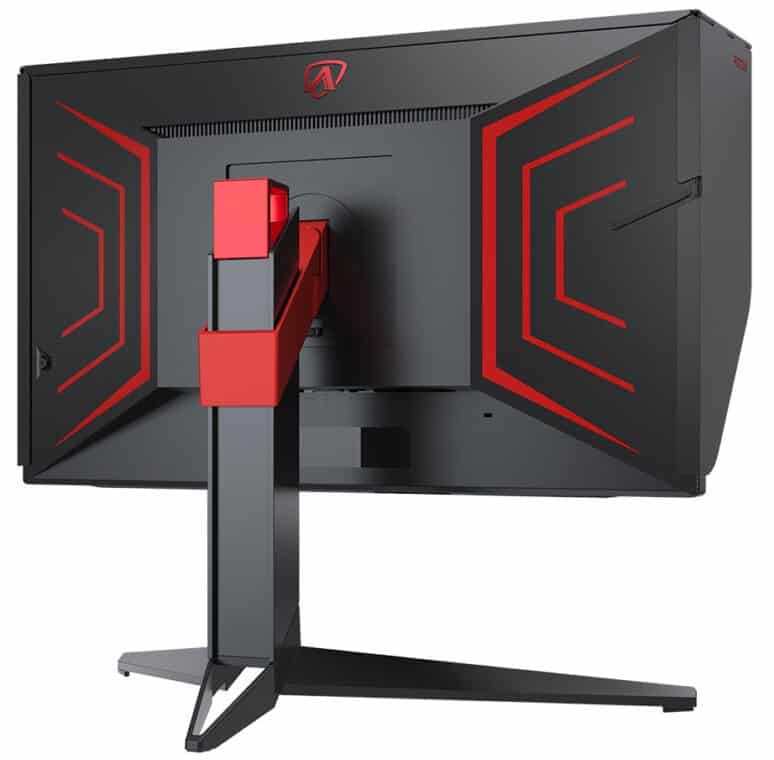 The AOC AGON Pro AG274QGM also has an ergonomic stand with an AGON logo LED projector under the monitor. It also has RGB lighting and it will ship with a shading hood which should help in maximizing its HDR capabilities.
Final pricing and release dates aren't available yet, but we know that it's due to release in China by July. It is safe to assume that major regions will follow shortly, but don't expect this model to be cheap. Stay tuned for the latest updates as we will share them with you as soon as we get them.
About the Author: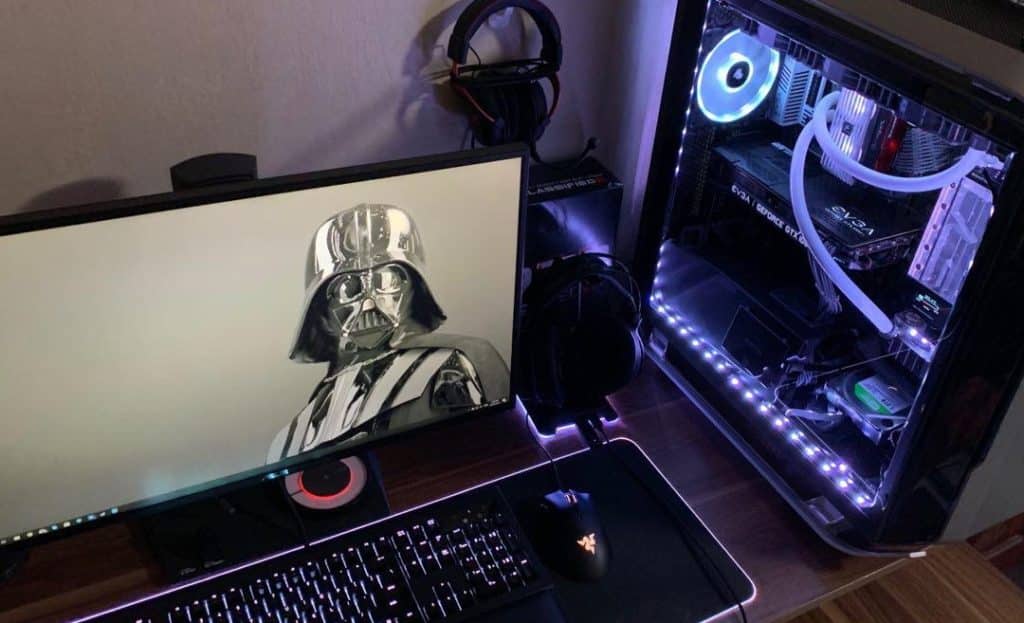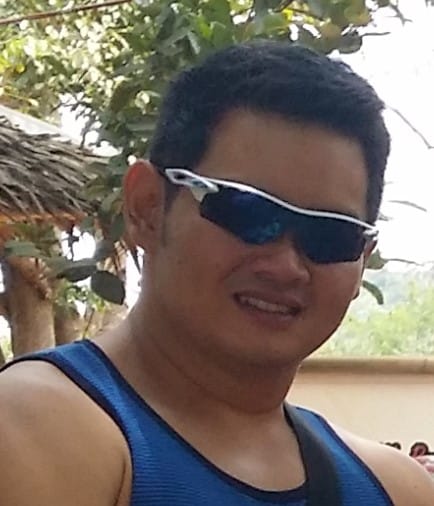 Paolo is a gaming veteran since the golden days of Doom and Warcraft and has been building gaming systems for family, friends, and colleagues since junior high. High-performance monitors are one of his fixations and he believes that it's every citizen's right to enjoy one. He has gone through several pieces of hardware in pursuit of every bit of performance gain, much to the dismay of his wallet. He now works with Monitornerds to scrutinize the latest gear to create reviews that accentuate the seldom explained aspects of a PC monitor.