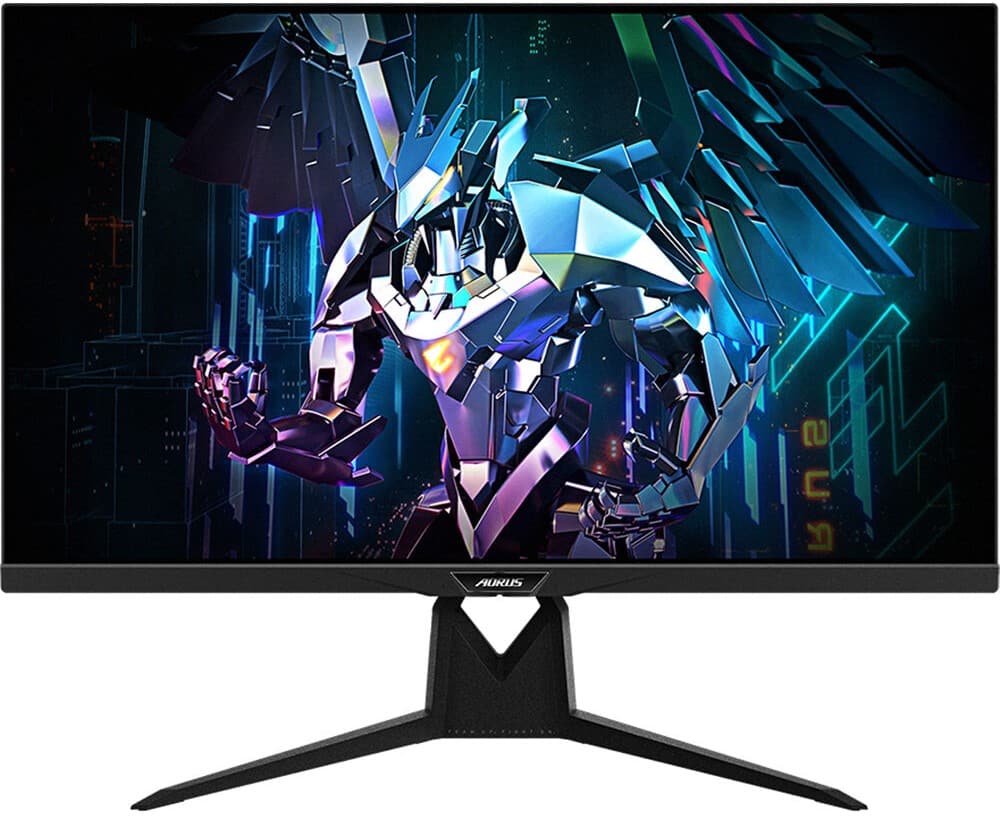 The Aorus F32Q X offers a big and vibrant IPS display with a blazing-fast 270Hz refresh rate for smooth and unobstructed performance. What sets it apart from the FI32U is its 2560 x 1440 resolution, which many still prefer since it's the current sweet spot for gaming. However, the Aorus FI32Q X isn't exactly cheap, so let's check out if its performance can justify the steep price.

Aorus FI32Q X Specifications
Screen Size: 32 Inches
Resolution: 2560 x 1440 QHD
Aspect Ratio: 16:9
Panel Technology: In-Plane Switching (IPS)
Refresh Rate: 270Hz
Response Time: 1ms
Contrast Ratio: 1000:1
Brightness: 400 cd/m2 (600 cd/m2 Peak)
Speakers: No
Stand: Height – Yes
Stand: Tilt – Yes
Stand: Swivel – Yes
Stand: Pivot – Yes
VESA Compatibility: Yes (100 x 100)
Connectivity DisplayPort 1.4 DSC x 1, HDMI 2.1 x 2, USB-C PD18W x 1, USB 3.0 x 3, 3.5mm Jack x 2
Dimensions (W x H x D): 28.71" x 23. 49" x 11.54"
Weight: 33.86 lbs

Design and Features
The Aorus FI32Q X doesn't look too different from the original gaming monitors they produced ever since they broke into this market. The device has a matte black finish all over with the exception of some accents and RGB lighting. The display is bezel-free on three sides, but you will still see inner borders when it is not in use.
This model isn't as intrusive as an ultrawide, but it still can be considered a giant in this business. It needs a foot of depth when it is fully assembled, plus it's quite heavy at almost 34 pounds. You need to consider your desk space first before buying but rethinking and rearranging your setup will be worth your while.
Its build quality is as impressive as its appearance due to its premium materials and robust design. The thick plastics and metal stand add a lot of weight, but it also helps with the durability and solid feel of the monitor. That same stand is also very firm and stable so the screen won't sag, wobble or topple over that easily.
You will also find RGB lighting at the back that's laid out like a pair of wings for aesthetic flair. You can sync them with your other Gigabyte and Aorus gear via RGB Fusion 2.0 so you can create a themed setup. It is not the brightest lighting design out there, so you can only enjoy its bias lighting benefits if your room is completely dark.
The Aorus FI32Q X has an OSD joystick under the Aorus logo on the bottom bezel. It is easy to use and reachable, so calibrating the monitor or selecting its presets won't be a struggle for anyone. You can also use Gigabyte's OSD sidekick for easy access to these settings directly from your OS interface.
We like the metal stand that's included with the monitor since it's very durable and hefty enough to keep the device upright. It's more or less the same design, but Aorus decided to level it up by allowing users to opt for a C-Clamp to save space. It's still VESA compatible, but the included clamp eliminates the need for you to spend more.

What's special about the Aorus FI32Q X is its connectivity layout which includes DisplayPort 1.4 DSC and two HDMI 2.1 slots for video inputs. The latter allows users to enjoy 1080, 1440p, and 4K 120Hz on the next-gen consoles. It also has a USB-C slot with DP Alt Mode, but it only has 18 watts of charging power which isn't enough for laptops.
Another special feature the monitor has is its audio connector which has a built-in ESS Sabre DAC for cleaner and more profound audio. It also has a separate jack for your mic which in our opinion is better since the mic's signal is isolated there. You will also find a trio of USB 3.0 ports for accessories, but it could honestly use more.
However, you won't find upgraded speakers with this variant despite its very high price tag. We get that it is designed for immersive and competitive play which benefits more from the aural focus a headset offers, but it wouldn't hurt to have an extra set for everything else. We think premium models should always include built-in speakers that can offer an appreciable output that is at least sufficient for basic entertainment purposes.
Display and Performance
The Aorus FI32Q X boasts a 32-inch IPS panel with a 2560 x 1440 resolution, a 270Hz overclocked refresh rate, and a 1ms boosted response time. the backlight has a 400 cd/m2 output and a 600 cd/m2 peak while the contrast ratio is listed at 1000:1 like most IPS panels. This model is rated for HDR 600 performance so it's better than the usual monitors out there that mention HDR in their specs.
This model isn't as sharp as the more common 27-inch variants, but you have to remember that the higher pixel count is still there. Games will look cleaner and more defined than a 1080p screen and you get more screen space to work with for multitasking. Note that you need a very powerful GPU if you want to reach 200Hz or more in PC games since the rendering requirement also goes up if there are more pixels.
The Aorus FI32Q X renders more than 100% sRGB and around 96% DCI-P3 so it's vibrant with rich colors that are perfect for games and movies. what's even more impressive is its default accuracy which only had a deltaE average of 1.08. It is pre-calibrated from the factory so it looks as good as a prosumer display, so most users won't need to tweak it.
Using a colorimeter improved that dE average to 0.65 which is excellent enough for editing and color-critical work. However, the monitor's intended audience won't need that minor improvement unless they also work in the digital arts. Colorimeters aren't cheap after all, so we recommend staying with the default settings or the monitor's presets if you are only gaming.
The screen reaches 398 cd/m2 in SDR but it peaks at 604cd/m2 when it's HDR mode kicks in. Its contrast ratio only managed 1052:1 in SDR, but it expands when the edge-lit local dimming kicks in. It's not the best in this regard, but the HDR mode is appreciable and at least versus an HDR10 or HDR 400 monitor.
Panel uniformity for the Aorus FI32Q X sample only had minor defects such as the uneven spread of its backlight. There are some leaks at the edges of the screen, but it is not enough to induce massive clouding issues in dark scenes. Note that this can change between every unit since there are tolerances, so you might get a worse or better monitor when you buy one.
Another great thing about this quick gaming monitor is its pixel response time which barely shows any blurring no matter which refresh preset you use. it still has an overdrive feature, but there's very little reason to use it. competitive gamers will be happy with it, including those who are using consoles that are limited to 120Hz.
The Aorus FI32Q X is compatible with FreeSync and G-Sync so you won't have to lose VRR functionality. Both brands have powerful flagships that are suited for it, but there's no guarantee that you'll get one so you might be stuck with one or the other. Input lag is under 3ms at 270Hz, so there is no need to worry about delays while playing.
Thoughts on the Aorus FI32Q X
The Aorus FI32Q X is a fantastic gaming monitor if you require a large QHD display with a very fast refresh rate and response time. The IPS panel is vibrant and very accurate out of the box, while its HDR functionality adds a hint of improvement to the overall image quality. it has plenty of features hidden in its robust and attractive design, so it will be a delight to play with when you get one.
The only things that are going against the Aorus FI32Q X are its high price and the existence of its 4K 144Hz sibling. It's a great monitor, but most are looking at higher-level variants if they are spending big bucks. It's a fantastic gaming monitor, but it's quite the investment considering how much you have to shell out for it.
Pros:
Plenty of Excellent Features
Accurate and Vibrant Out of the Box
Fast and Responsive
270Hz OC
Cons:
Pricey for 1440p
USB-C Limited to 18 Watts
About the Author: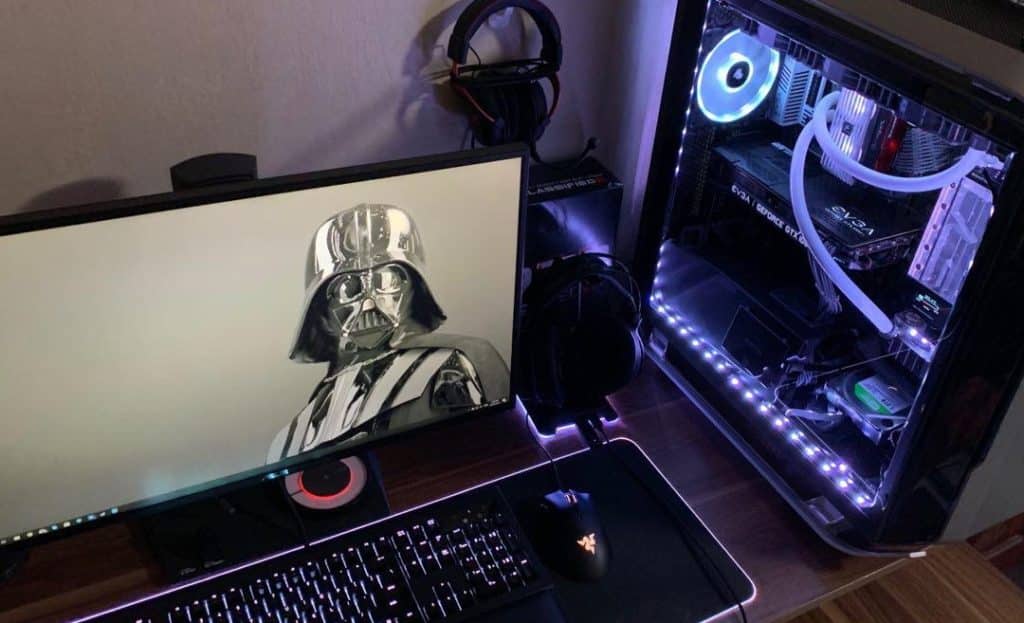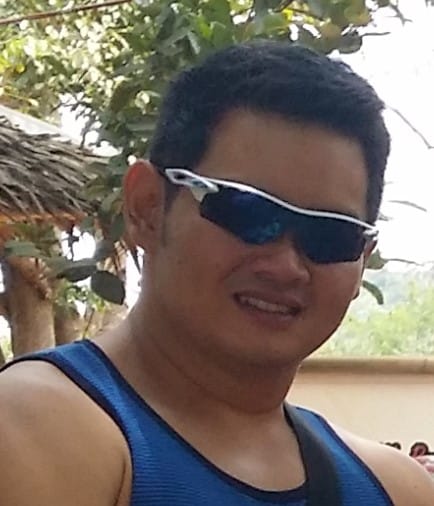 Paolo is a gaming veteran since the golden days of Doom and Warcraft and has been building gaming systems for family, friends, and colleagues since junior high. High-performance monitors are one of his fixations and he believes that it's every citizen's right to enjoy one. He has gone through several pieces of hardware in pursuit of every bit of performance gain, much to the dismay of his wallet. He now works with Monitornerds to scrutinize the latest gear to create reviews that accentuate the seldom explained aspects of a PC monitor.