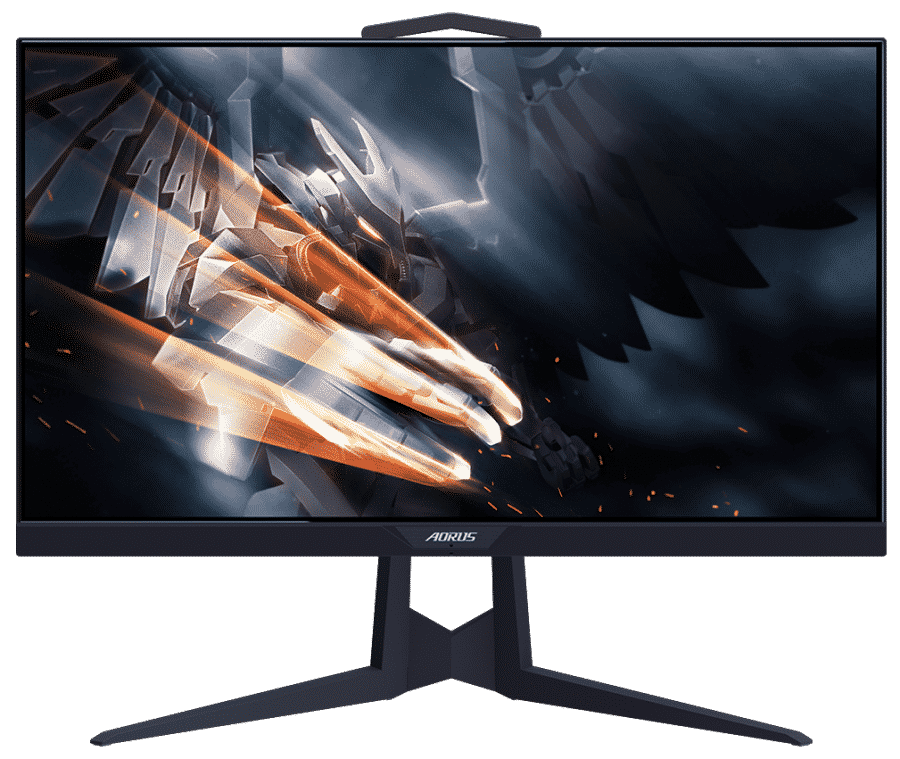 The Aorus KD25F is the second product dubbed as a tactical gaming monitor that's meant for competitive play that requires agility and precision. The popular PC gaming brand is building up its gaming display portfolio for users who want a product with unique features and a design that fits into the Aorus aesthetic. The Aorus KD25F provides top-end specifications for E-Sports applications, but what kind of performance numbers does it offer?

Aorus KD25F Specifications
Screen Size: 25 Inches
Resolution:1920 x 1080 FHD
Aspect Ratio: 16:9
Panel Technology: Twisted Nematic (TN)
Refresh Rate: 240Hz
Response Time: .5 ms
Contrast Ratio: 1000:1 (Static)
Brightness: 400 cd/m²
Built-in Speakers: No
Stand: Height – Yes (4.5 Inches)
Stand: Tilt – Yes (-5°/+20°)
Stand: Swivel – Yes
Stand: Pivot – Yes
VESA Compatibility: Yes (100 x 100)
Connectivity: DisplayPort 1.4x 1, HDMI 0 x 2, USB 3.0 x 3, 3.5mm Jack x 2 (In/Out)
Dimensions with Stand(WxHxD): 21.97" x 19.1" x 9.92"
Weight: 14.99 lbs

Design and Features
The Aorus KD25F offers a new take on the gamer-centric aesthetic formula for enthusiasts with a bolder, yet at the same time, sleeker aesthetic. The matte black chassis features sharp edges and angles, but it doesn't look too garish like other offerings we've tested. The stealth-fighter jet appearance is a welcome change of pace compared to merely trying hard to make a product look unique.
We love that the Aorus KD25F is bezel-free like its bigger brother, the AD27QD. This design makes it ideal for multi-display setups, plus it gives users an unobstructed view of the screen. This minimalism also translates to the monitor's proportions, although its total depth requires up to ten inches on a desk.
Aorus is widely preferred for its taste for premium designs, although some models like its 10-series cards suffered from poor build quality. However, the Aorus KD25F is an exception since it feels and looks durable and well-made. The seams are perfectly matched and there are no signs of weak plastics or creaky mechanisms on the monitor.
The stand provided is a nice touch when it comes to looks and functionality, plus it's very stable without any wobble. You can tilt, swivel, pivot, and adjust the height of the display, so getting a perfect view angle is as easy as peas. This part can also be swapped with a VESA mount, but that makes the Aorus KD25F look less appealing in our opinion.
Another stand-out feature of the Aorus KD25F is its RGB LEDs at the rear which will synchronize with your other Aorus parts and peripherals. The lights are bright enough to cast bias lighting for the display, plus it adds a subtle glow to your setup. Although to be honest, we do hope Aorus refines their RGB Fusion software which has seen several issues with many users in the past.
The connectivity layout on the Aorus KD25F only includes DisplayPort 1.4 and dual HDMI 2.0 slots for video inputs. There are three USB 3.0 slots as well, along with a pair of 3.5mm jacks which are used for the monitor's noise canceling feature. There are no speakers, but headphones are preferred for the type of games many would typically enjoy with this product.
Display and Performance
The Aorus KD25F boasts a 25-inch TN panel with a 1920 x 1080 resolution, 240Hz refresh rate, and .5ms response time. The backlight on the panel goes up to 400 cd/m2, while the rated contrast ratio rests at 1000:1. These are typical specifications for a high-end competitive gaming monitor but always take response time numbers like on this model with a grain of salt.
Monitors of this size are the best options if you want a 1920 x 1080 screen. The pixel density isn't too low to induce softening on the image, yet its relatively easy to run with most GPUs. You won't need a high-end card like the 2080 Ti to play E-Sports titles on the Aorus KD25F, but its advisable along with a top-end consumer processor if you want to hit the max refresh consistently.
The Aorus KD25F posts decent results when it comes to color, maxing out at 99% sRGB gamut coverage with a delta E average of 2.7. This model isn't as accurate as some of its competitors, but the average deviation still falls within acceptable limits. The color temperature is slightly cooler than the ideal 6500K, but we know many will not have issues with how it appears.
The screen's gamma is slightly off at 2.15, but it doesn't induce variances which will considerably noticeable unless you have a monitor with better gamma next to It. Contrast is decent at 900:1, but we've seen models with better scores for deeper blacks and improved grayscale outputs. What's great about this model is its backlight which reaches 425 cd/m2, giving users a more refined range of adjustment.
The panel uniformity of the Aorus KD25F gave us mixed feelings since the backlight deviance maximum is quite low at 12%. Color deviance also stayed within DE 2.8 from the D65 standard across the screen, so there are no noticeable imbalances at a glance. However, we noticed that the rightmost quadrants of the TN panel look slightly washed out compared to the rest, especially when viewing dark or vibrant images.
The Aorus KD25F doesn't require any extreme overdrive measures since it uses a TN panel which doesn't readily suffer from slow pixel transitions. However, the exceptionally high refresh rate can, at times induce blurring since the pixels cannot catch up. We recommend choosing the "Balance" setting out of the three since setting screen to its maximum speed will induce massive amounts of overshoot.
The Aorus KD25F is a FreeSync gaming monitor, but it also works with G-Sync compatibility mode as long as the conditions for it are met. You don't need a ton of GPU horsepower for a 1080p screen, but 240Hz will require a top-end card for current titles. Input lag is close to 6ms at 240Hz, so there are no delays or "de-synced" instances while enjoying your E-sports title of preference.
Thoughts on the Aorus KD25F
The Aorus KD25F is a fantastic new addition to the 240Hz line up we have in the market, but it does have a few quirks. The slight deviances in color quality and uniformity will irk the perfectionists, but those who want a no-holds-barred display for competitive gaming will love this product. The design's suitability for various tastes remains subjective, but its one of the better implementations when it comes to the aggressively designed variants.
The Aorus KD25F also features various extras such as its ANC or Active Noise Cancelling feature which is certainly unique in the market. However, we feel that these add-ons are what makes the brand's display models more expensive than their conventional counterparts.
About the Author: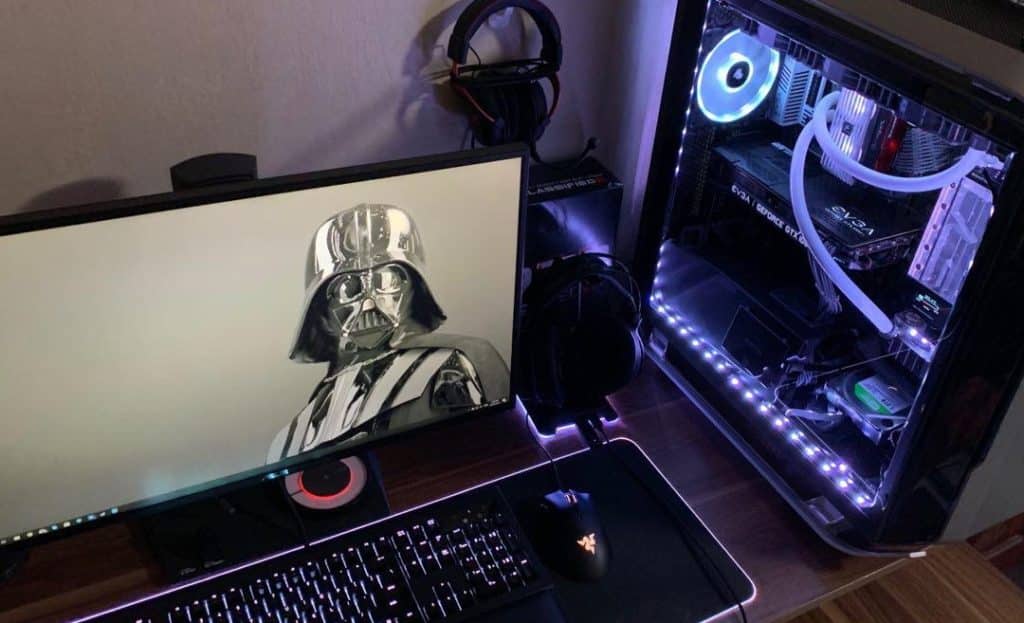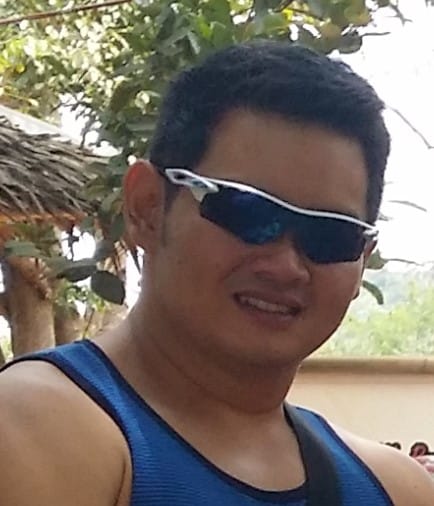 Paolo is a gaming veteran since the golden days of Doom and Warcraft and has been building gaming systems for family, friends, and colleagues since his junior high years. High-performance monitors are one of his fixations and he believes that it's every citizen's right to enjoy one. He has gone through several pieces of hardware in pursuit of every bit of performance gain, much to the dismay of his wallet. He now works with Monitornerds to scrutinize the latest gear to create reviews which accentuate the seldom explained aspects of a PC monitor.