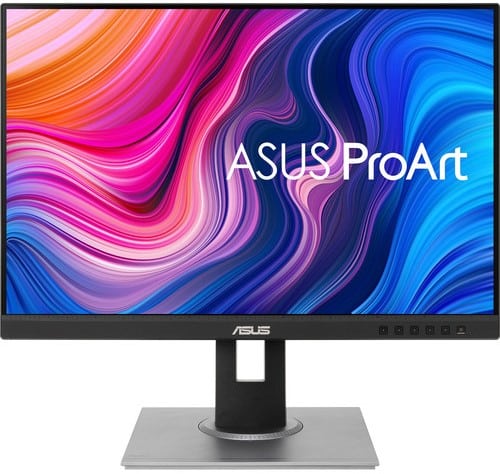 The Asus PA278QV is the easiest entry point into the ProArt line with its very low price, pre-calibrated performance, and rich feature set. This particular series of prosumer displays are usually expensive, so it is surprising to see a sub-$300 model with a higher resolution. The Asus PA278QV is a promising alternative if you don't want to spend a small fortune but need superb image quality, so let's check out how it performs.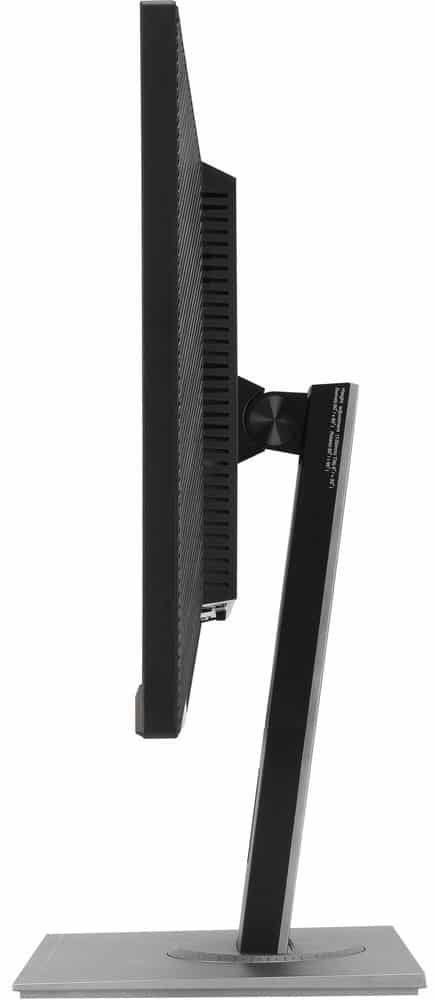 Asus PA278QV Specifications
Screen Size: 27 Inches
Resolution: 2560 x 1440 QHD
Aspect Ratio: 16:9
Panel Technology: In-Plane Switching (IPS)
Refresh Rate: 75Hz
Response Time: 5ms
Contrast Ratio: 1000:1 (Static)
Brightness: 350 cd/m²
Speakers: Yes (2 x 2 Watts)
Stand: Height – Yes
Stand: Tilt – Yes
Stand: Swivel – Yes
Stand: Pivot – Yes
VESA Compatibility: Yes 100 x 100
Connectivity: DisplayPort 1.2 x 1, Mini DP x 1, HDMI 1.4 x 1, USB 3.0 x 4, 3.5mm Jack x 2
Dimensions with Stand (WxHxD): 24.21" 20.95" x 8.90"
Weight 17.02 lbs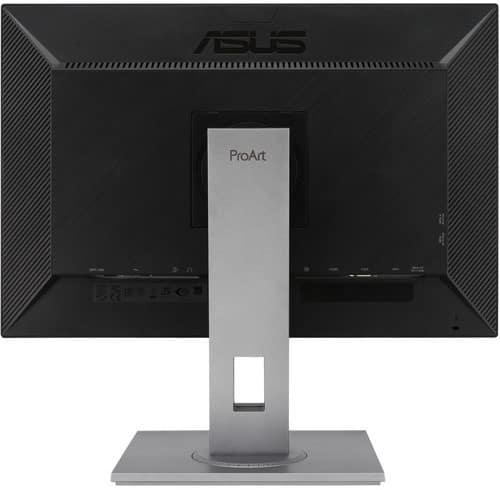 Design and Features
 The general idea of the Asus PA278QV's design is identical to the brand's gaming models, but it has a hip and contemporary appeal that you get from the ProArt models. The device has a nice matte black finish that's accented with gunmetal which gives it a business use vibe that is attractive and clean. The monitor is bezel-free on three sides, but you will still see panel borders when its in use.
The Asus PA278QV isn't the tiniest monitor, nor is it the sleekest in its class when it comes to dimensions. However, Asus reduced the footprint of the stand so it only needs 8.9 inches of depth unlike some of its offerings. It is also heavier at 17.02 pounds, but it's still manageable even if you have a glass table.
Build quality for the Asus PA278QV is fantastic since it feels solid and durable even if the build is mostly using plastic. The edges are clean while the seams do not have gaps or sharp and rough edges thanks to the brand's excellent quality control. The stand is stable and it doesn't wobble, so you don't have to worry about it falling over if you accidentally hit it.
The Asus PA278QV went backward with its OSD controls since it uses buttons instead of joysticks which are considerably easier to use. However, all of the keys are at the front of the bezel strip just below the built-in ruler so they are easy to access. You only have to familiarize yourself with their functions to avoid wrong presses in the future.
The stand for the Asus PA278QV offers tilt, swivel, pivot, and height adjustments while looking good and sophisticated. The squarish base takes up more space than other designs, but you can use it as a place holder for small peripherals like stream decks. It is completely removable to make way for a VESA mount, but we don't think it's necessary unless you are building a multi-screen array or want to save the space.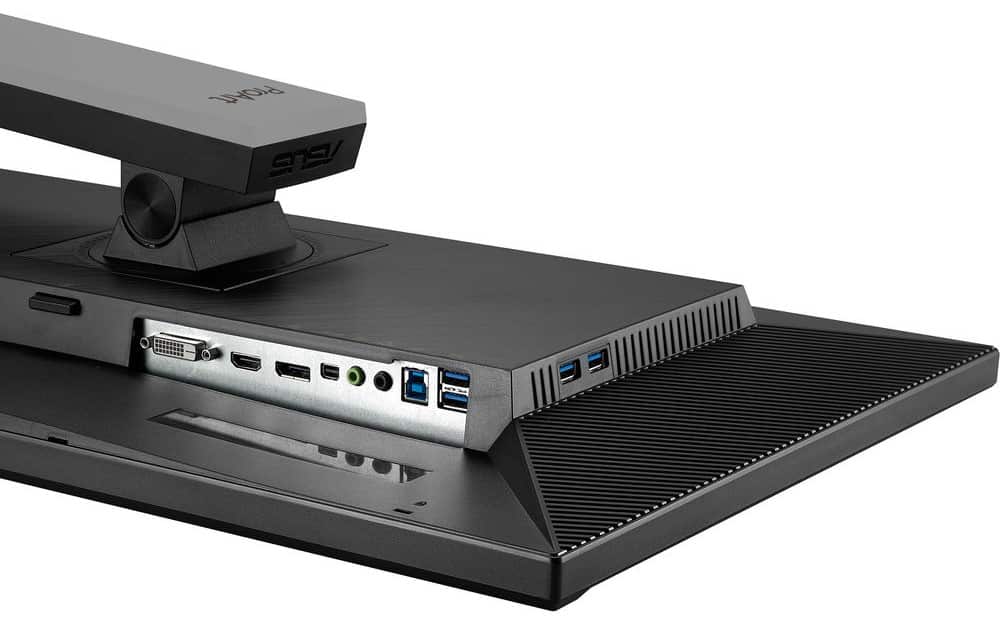 The Asus PA278QV has plenty of connectivity features so you can use it with multiple devices including gaming consoles. The layout at the rear includes DisplayPort 1.2, Mini DP 1.2, HDMI 1.4, and four USB 3.0 slots. Two of the latter are located at the side of the bulge for easy access, but they are still a bit too far in so you still have to extend your reach.
You also get two 3.5mm jacks for audio input and output along with built-in speakers that have 2 watts of power for your audio needs. We wish this model got the premium upgraded cans on the MX series since the pair they used sound tinny and they easily distort at high volumes. However, speakers are always a welcome addition since they are useful for work-from-home setups.
Display and Performance
The Asus PA278QV sports a 27-inch IPS panel with a 2560 x 1440 resolution, 75Hz refresh rate, and a 5ms response time. The backlight goes up to 350 cd/m2, while the contrast ratio is listed at 1000:1 like most IPS panels. This model doesn't advertise HDR features since its focus is on color accuracy with a deltaE average of less than 2.0.
1440p fits perfectly in the 27-inch frame, and it's the resolution we would consider as a starting point if you want to get into editing. The 60% increase in space comes in handy for editing and multitasking, while the extra pixel count makes everything look sharper and clearer. You won't need scaling with this monitor since visibility is still very good compared to 4K variants.
The Asus PA278QV covers 99% of the sRGB gamut easily so it can provide vibrant yet balanced colors. The factory calibration was measured to have a deltaE average of 2.16 which is only a few notches higher than the claimed score. That minor difference is within the margin for error since different measuring procedures or gadgets were used, so it's very much forgivable.
Calibrating the Asus PA278QV is beneficial since you can get a dE average that's as low as 0.62 while correcting the warm tone or temperature of the screen. Doing so will remove the unwanted blush and clean up the screen's white balance which affects browsers and document apps noticeably. Take note that this aspect varies between every unit due to the nature of the panels so you might get different results.
The Asus PA278QV reaches a maximum contrast ratio of 1150:1 at 40% brightness which is great for an IPS panel, but still mediocre when it comes to black luminance. The screen can still look washed out when viewed in the dark, especially when dark images or scenes are on display. The backlight on this model reaches a searing 435 cd/m2, so we recommend turning it down for extended use.
Panel uniformity for the Asus PA278QV could be better since there are some backlight leaks that create clouding on some of the quadrants of the screen. it becomes more noticeable in dark scenes, while some shades can show temperature shifts depending on the situation. Take note that this also varies between every unit, so make sure that you can exchange yours if it exhibits the same symptoms.
The Asus PA278QV has some extra headroom for smoothness with its 75Hz refresh rate, but it isn't the fastest when it comes to pixel response times. Some blurs or persistence can become visible in contrasting transitions if you pan the screen too fast. We recommend setting the overdrive to its 50 or 60 setting since it provides the best boost without adding noticeable overshoot.
The Asus PA278QV is a FreeSync monitor, but it also works with Nvidia's G-Sync Compatible Mode. The device was meant for professional use, but its nice to have VRR for your games since 1440p starts to get demanding on GPUs. Input lag sits at 8ms, so there is no need to worry about delays while using the monitor for gaming or editing.
Thoughts on the Asus PA278QV
The Asus PA278QV is a great option for budding artists and photographers that require a good quality monitor that's capable of accurate color. The IPS panel offers decent quality out of the box, but it quickly crosses over into prosumer quality once you calibrate it. The monitor is well-designed and the brand did not skimp when it comes to durable materials and functionality.
There are only a few missing aspects on the Asus PA278QV such as better speakers and a USB-C port which would complement its designer nature. A wider gamut coverage would also be beneficial, but its limitation to sRGB coverage is understandable at its low price. It's a great entry-level option, but some may find the need to upgrade sooner than expected.
Pros:
Great Default Accuracy
Excellent Calibration Results
Attractive and Functional Design
FreeSync/G-Sync Compatible
Affordable
Cons:
Weak Speakers
Did Not Reach dE>2.0 Specification
No USB-C
 -About the Author: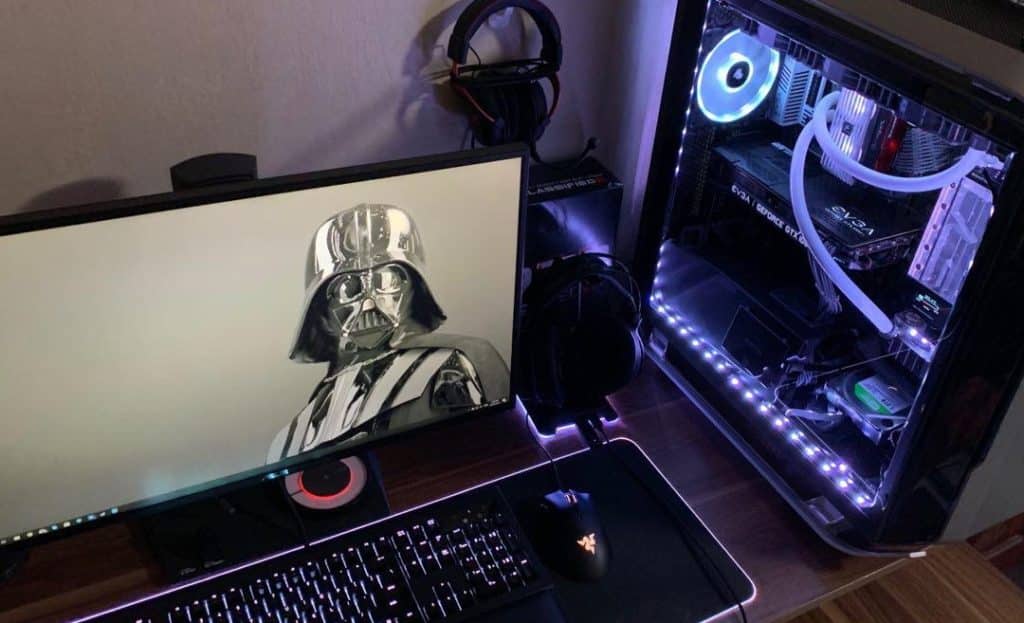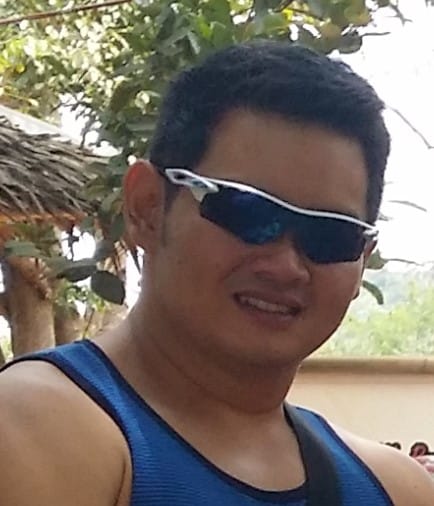 Paolo is a gaming veteran since the golden days of Doom and Warcraft and has been building gaming systems for family, friends, and colleagues since his junior high years. High-performance monitors are one of his fixations and he believes that it's every citizen's right to enjoy one. He has gone through several pieces of hardware in pursuit of every bit of performance gain, much to the dismay of his wallet. He now works with Monitornerds to scrutinize the latest gear to create reviews that accentuate the seldom explained aspects of a PC monitor.