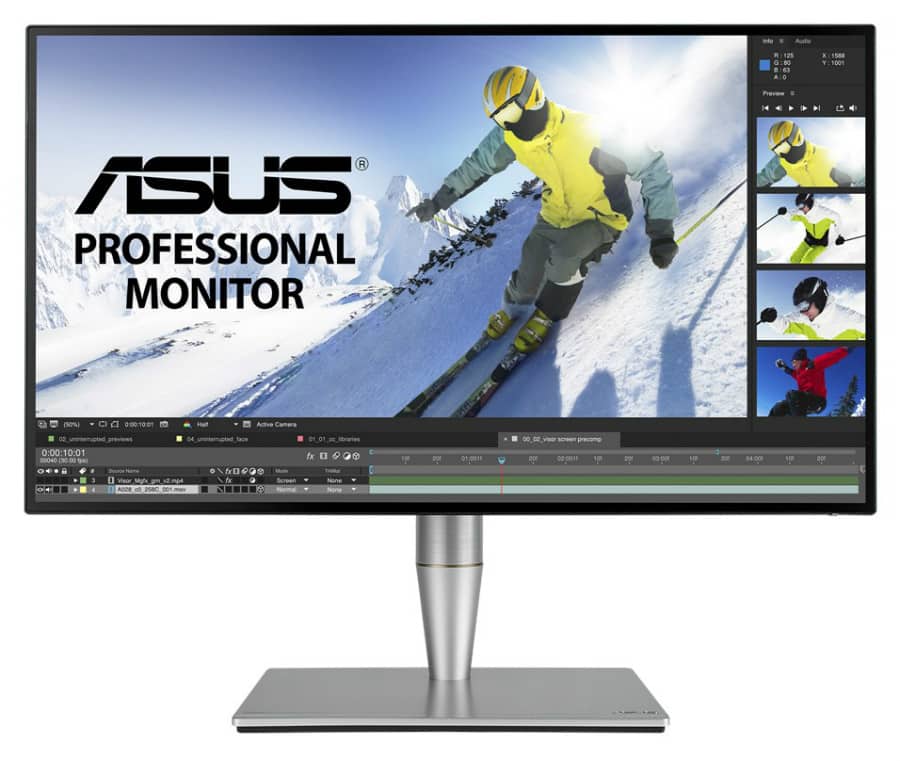 The Asus PA27AC from the ProArt series is designed for professionals who need a design monitor with excellent color coverage and accuracy. This new offering also promises a certain level of HDR10 compatibility which is highly sought after amongst both entertainment enthusiasts and content creators. The Asus PA27AC will arrive with an all-new aesthetic design, but what tickles our curiosity is how this new contender implements HDR despite its limited specifications.

Asus PA27AC Specifications
Screen Size: 27 Inches
Resolution: 1440p QHD
Aspect Ratio: 16:9
Panel Technology: In-Plane Switching (IPS)
Refresh Rate: 60hz
Response Time: 5ms
Contrast Ratio: 1000:1 (Static)
Brightness: 400 cd/m²
Built-in Speakers: Yes (2 x 2 Watts)
Stand: Height -Yes (4.72 inches)
Stand: Tilt – Yes (-5°/+23°)
Stand: Swivel – Yes (-60°/+60°)
Stand: Pivot – Yes (0°/90°)
VESA Compatibility: Yes (100 x 100)
Connectivity: DisplayPort 1.2 x 1, HDMI 1.4 x 2, HDMI 2.0a x 1, USB-C Thunderbolt 3 x 2 (In/Out), USB 3.0 x 2, 3.5mm Audio Jack
Dimensions with Stand(WxHxD): 24.41″ x 21.77″ x 8.7″
Weight: 18.74lbs

Design and Features
The Asus PA27AC uses the ProArt Series' bold new design treatment composed of thin proportions and gorgeous metallic accents. The face has a dual stage bezel with an extra thin outer layer that gives an impression that this model is borderless. Panel borders are still present, but they are thin enough on new IPS modules so as not to be noticeable or distracting during regular use.
The rear of the chassis comes in a brushed matte black finish which looks tastefully done to give the Asus PA27AC the ProArt luxurious touch. The overall layout of the functionalities isn't that different from the gaming models, such as the quick attach/detach method of the brushed metallic stand. This method of designing monitors has worked for many brands such as Dell, and we're all up for it.
The display's OSD controls which include hotkeys and a multi-directional joystick are located on the lower corner of the panel and accessible from the right-hand side. There is a bevy of hotkeys which you need to memorize, but the learning curve to master the monitor isn't too steep. Although, we would have loved a remote for a model like this which has various settings you can explore and manipulate.
Asus consistently impresses us with their outstanding build quality and control over their manufacturing processes. The PA27AC is built like a tank, with refined details and a guaranteed feeling of reliability once it's set up. The monitor's seams and corners are exquisitely clean, giving the user a feeling that their money was well spent on this product.
27-inch screens aren't considered massive by today's standards, but the Asus PA27AC includes an overdesigned mechanism to keep it upright. The stand comes with a brushed aluminum finish and a gold accent on the upright and a broad rectangular base for superb footing. This part's ergonomics include tilt, pivot, and swivel, plus you have almost five inches of height travel.
Another excellent functional feature of the Asus PA27AC is its richly equipped I/O panel that comes with everything you need plus a few more. The layout includes a standard DisplayPort 1.2 and three HDMI ports (2.0a and 1.4), but what's interesting is the two USB-C connectors (In/Out) with Thunderbolt 3 connectivity.  The first TB3 slot is intended for USB-C laptops like the MacBook Pro, while the second connector is for daisy-chaining a second PA27AC.

The caveat you have to face with the Asus PA27AC's TB3 connectivity is its rated wattage of only 45 Watts. Typically, netbooks need around 60 Watts to charge while in use, while the bigger and meatier models command up to 85 Watts. Single cable operation isn't possible unless you are using a USB-C netbook or a tablet with lower charging requirements.
The monitor is then rounded off with a pair of 2-Watt speakers which we think is the weakest link in the feature list. Frankly, Asus could have included a premium set with more power to match the looks of the device. Two watts of output doesn't sound convincing, plus its not detailed enough for entertainment purposes.
Display and Performance
The Asus PA27AC features a high-quality IPS panel with a 2560 x 1440 resolution, 60Hz refresh rate, and 5ms response time.  This screen includes an 8-bit interface and 100% sRGB coverage with a factory calibrated accuracy average of DeltaE <2. The maximum brightness goes up to 400cd/m2, while contrast is at a typical 1000:1. These numbers are insufficient for true HDR rendering, but this model is advertised as an HDR10-compliant product.
Quad HD screens fit perfectly in 27-inch variants since the pixel density doesn't ruin the neutrality between sharpness and visibility. Images look crisper than the usual while text and other small objects are not too small to strain your eyes. This form factor is our favorite for gaming, but pros such as creators and editors usually want 4K monitors instead.
The Asus PA27AC shows impressive accuracy thanks to the brand's sophisticated factory calibration. The gamut representation falls short of the brand's claims at 99% sRGB, but DeltaE is limited to 1.9 right out of the box. You can calibrate this further to bring down the errors to DE 1.3, but many will not find the need to do so.
Color temperature is within striking distance of the ideal 6500K white point, so it doesn't look too warm or cool by default. Employing a colorimeter can improve it further, but as mentioned, the Asus PA27AC is already superb by default. You don't have to spend the extra on a Spyder V Elite or anything similar, but it's nice to have if you want to squeeze every ounce of accuracy from the display.
Another excellent characteristic of the Asus PA27AC's IPS panel is its contrast, which reaches a maximum of 1020:1. Typical IPS displays fail to breach the 800:1 mark, making blacks look grayish in darker environments. Gamma is slightly off at 2.14, but the differences are too little to notice.
Panel uniformity is more than decent on the Asus PA27AC which showed minor deviances of up to 13% in brightness. Colors on each section stayed with Delta E 2.6 of the D65 standard, so unless you have a superhuman vision, you won't notice any variances. But do take note that this is an IPS variant, so results like this will vary between unit to unit.
Motion handling isn't one of the Asus PA27AC's strongest suits since it was not meant for games. Blurring and ghosting occur regularly if movement is fast enough, unlike the PG279Q which has more responsive pixels. You can employ Asus' overdrive feature, but setting it to max will induce a lot of overshoot which isn't ideal.
The Asus PA27AC like most of the ProArt monitors do not include FreeSync. G-Sync compatibility is impossible as well, since the device's parameters do not support its requirements. However, input lag is low enough at 9.3ms, so artists and editors can still enjoy a round of casual play without any worries about delays.
Thoughts on the Asus PA27AC
The Asus PA27AC is a fantastic choice if you want a display that's ready for color-critical work as soon as it turns on. The brand's factory calibration and careful panel selection brought us a high-quality display that fits right into certain industry standards. We love the latest ProArt designs as well for combining simplicity and elegance in a premium package.
However, this is model isn't without fault when it comes to its main selling points. The monitor isn't capable of an HDR representation many will love, while the Thunderbolt 3 connector is underpowered for modern laptops. The Asus PA27AC is a fantastic buy if you can overlook these limitations, but the point of the monitor is defeated by these issues.
About the Author: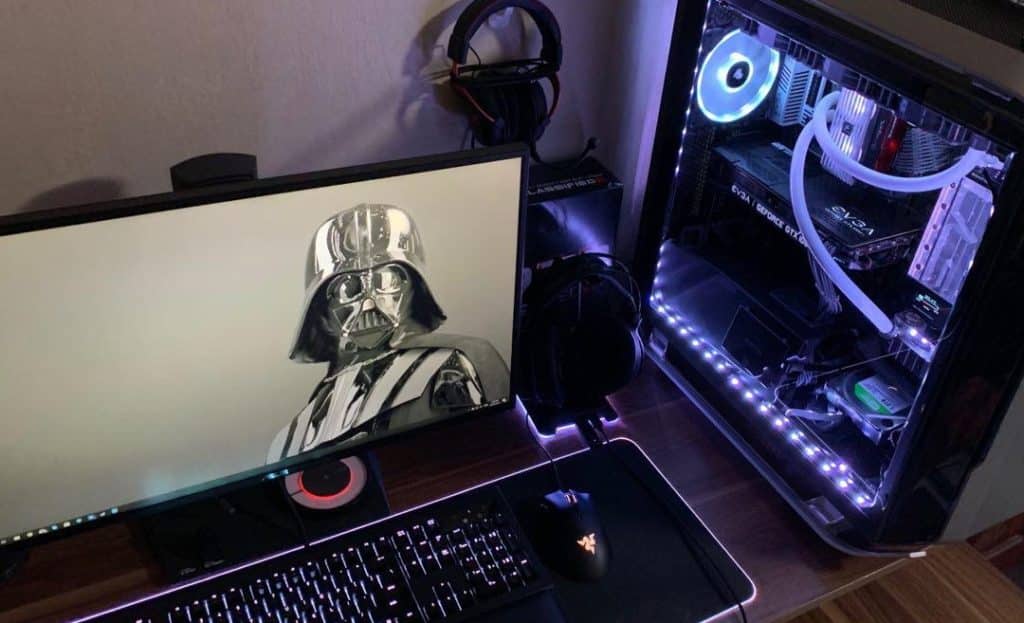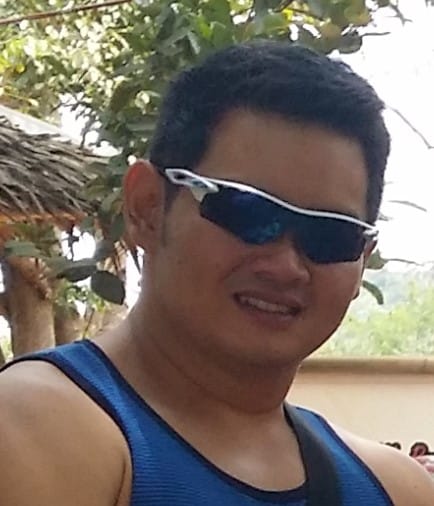 Paolo is a gaming veteran since the golden days of Doom and Warcraft and has been building gaming systems for family, friends, and colleagues since his junior high years. High-performance monitors are one of his fixations and he believes that it's every citizen's right to enjoy one. He has gone through several pieces of hardware in pursuit of every bit of performance gain, much to the dismay of his wallet. He now works with Monitornerds to scrutinize the latest gear to create reviews which accentuate the seldom explained aspects of a PC monitor.