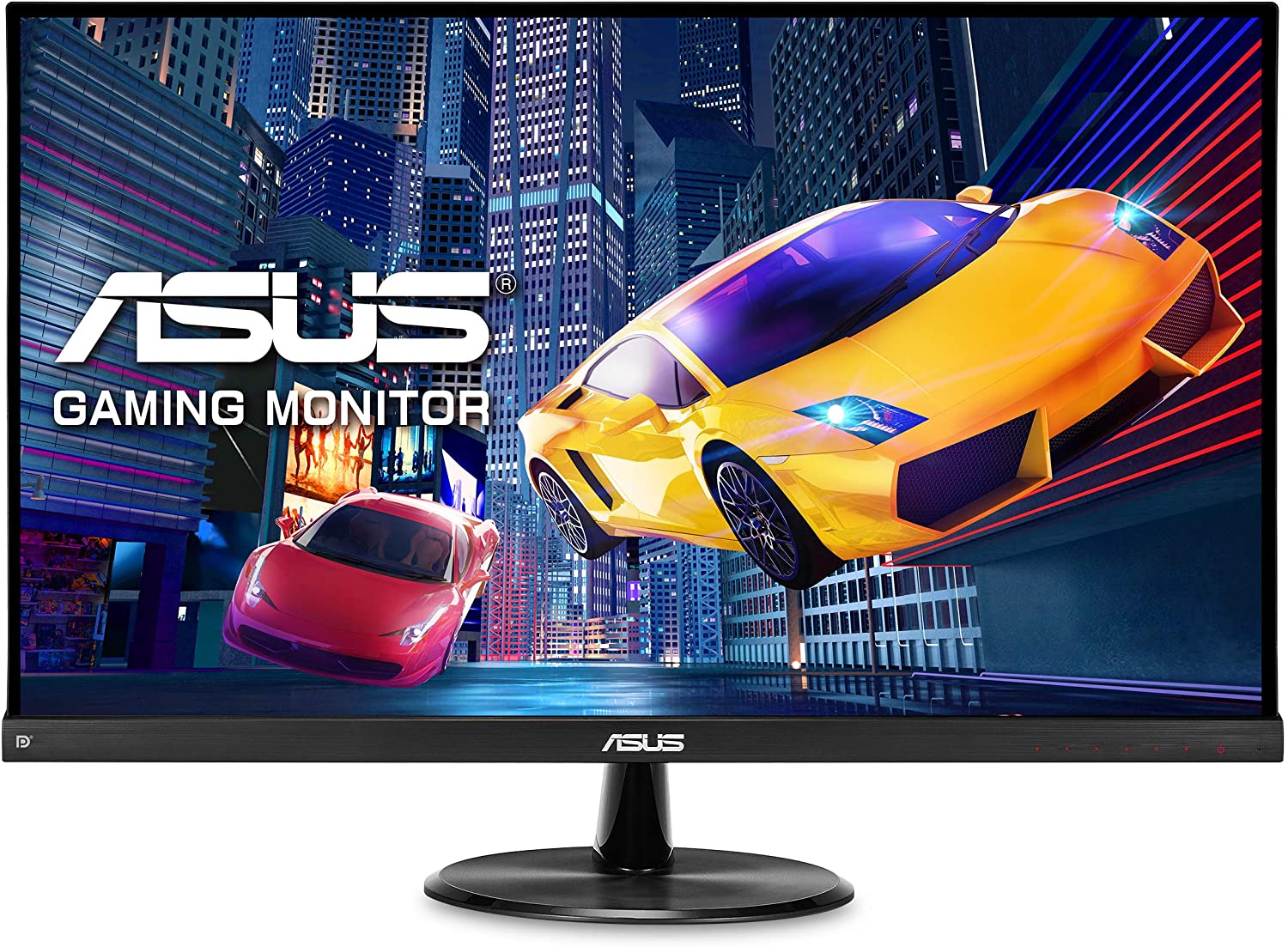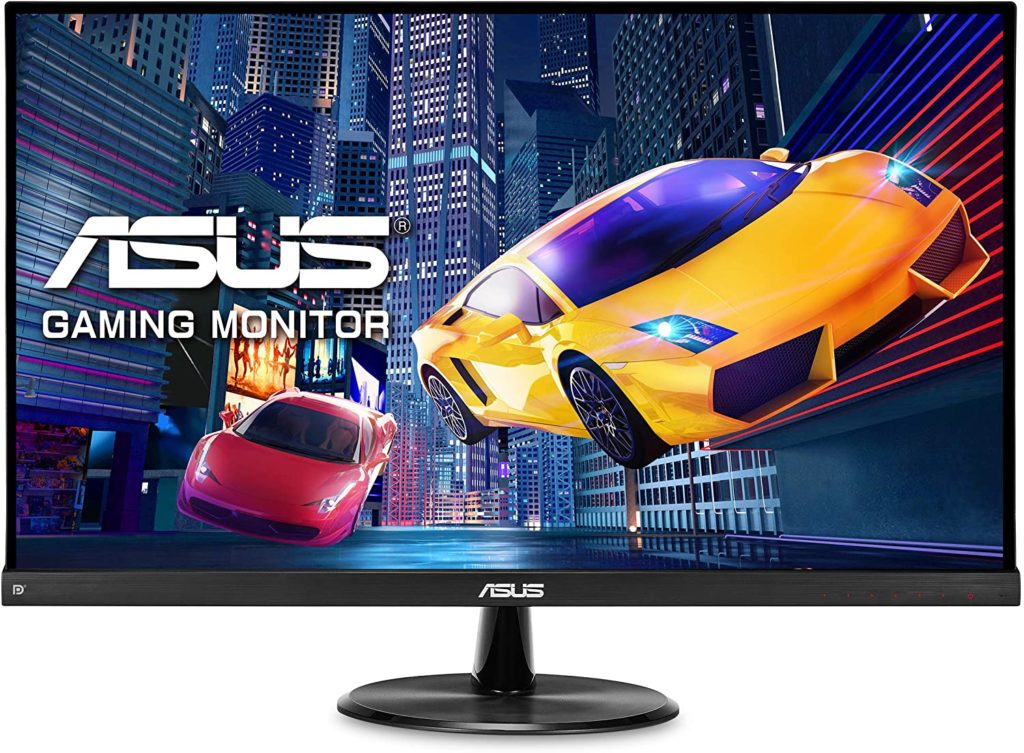 The Asus VP249QGR is a super affordable 144Hz gaming monitor that uses a vibrant IPS panel instead of the TNs found on its predecessors. This model is one of the cheapest 144Hz offered by the brand, enabling the masses to enjoy competitive-level gaming performance without spending a small fortune. We're sure that the brand had to cut some corners on the Asus VP249QGR to help lower its price, so let's check out if they are acceptable or deal-breakers.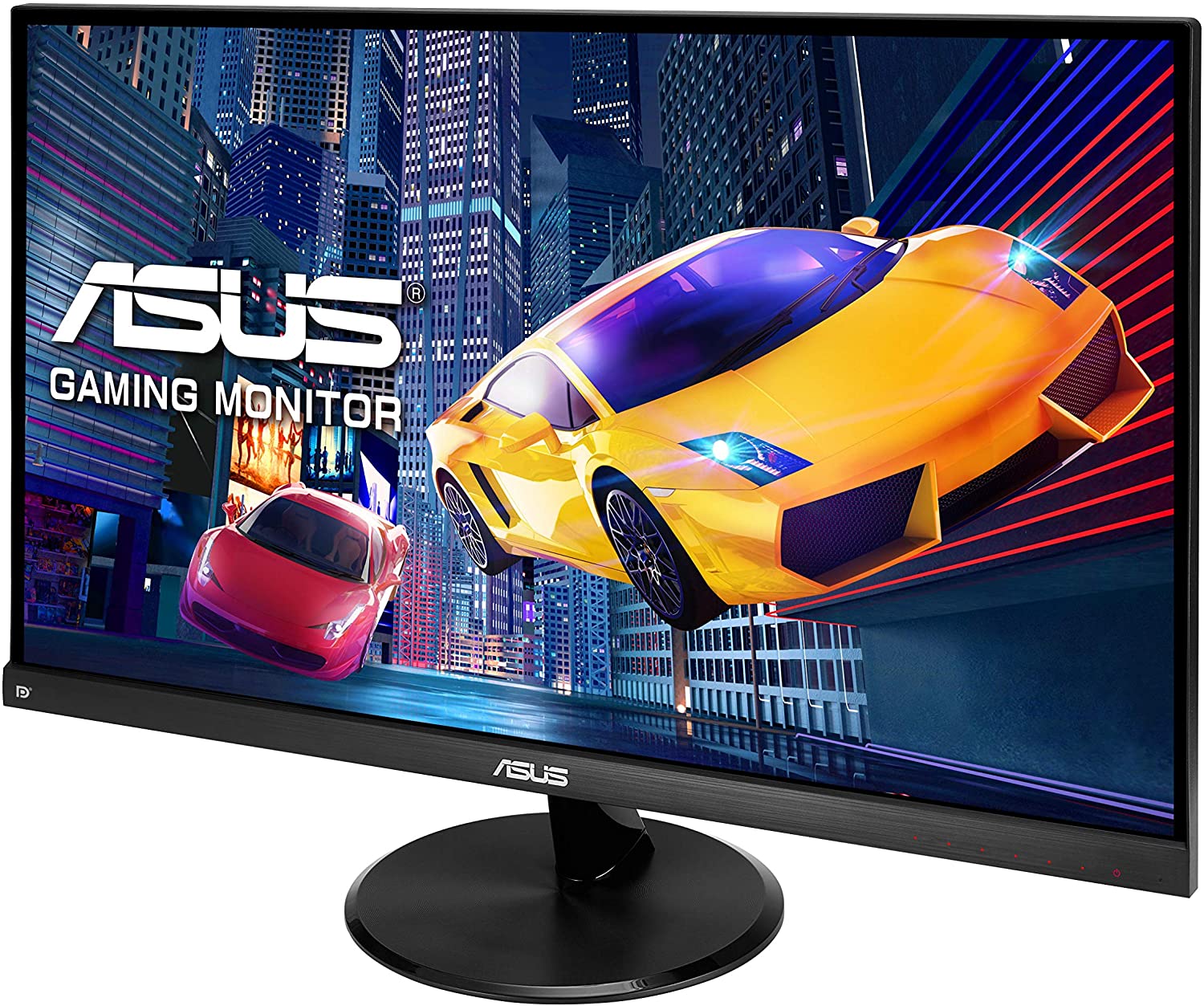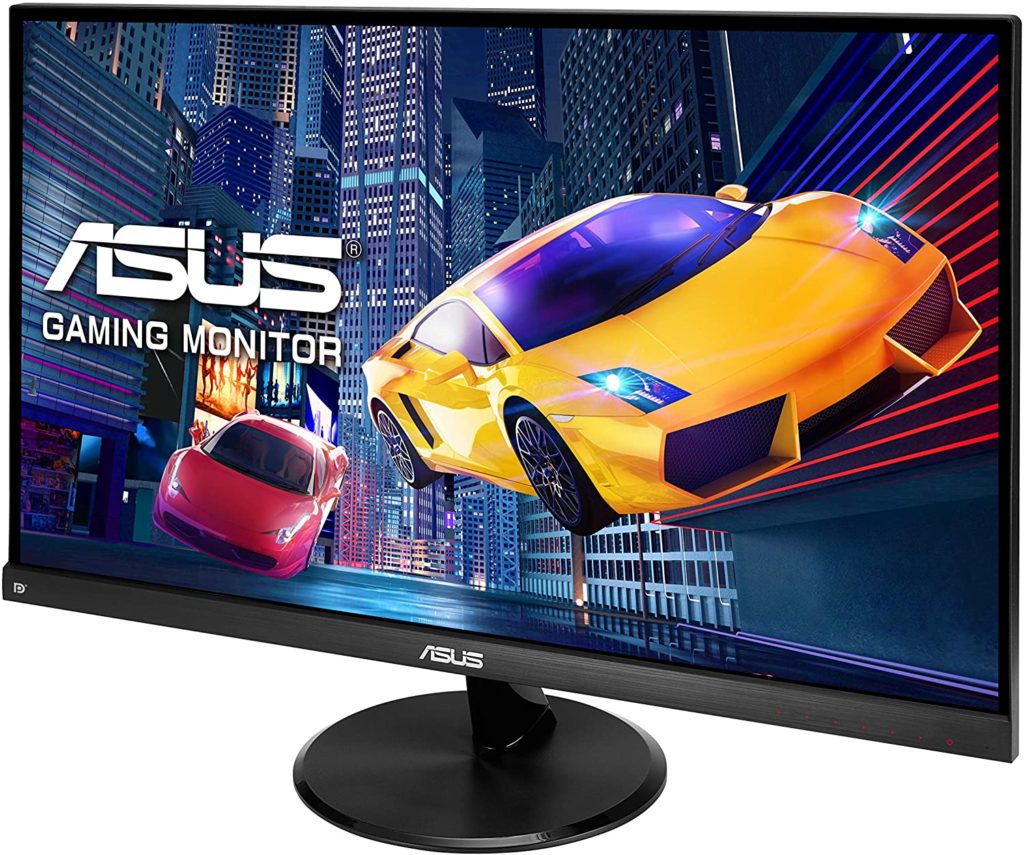 Asus VP249QGR Specifications
Screen Size: 24 Inches
Resolution:1920 x 1080 FHD
Aspect Ratio: 16:9
Panel Technology: In-Plane Switching (IPS)
Refresh Rate: 144Hz
Response Time: 4ms (1ms MPRT)
Contrast Ratio: 1000:1 (Static)
Brightness: 250 cd/m²
Speakers: Yes(2 x 2 Watts)
Stand: Height -No
Stand: Tilt – Yes
Stand: Swivel – No
Stand: Pivot – No
VESA Compatibility: Yes (100 x 100)
Connectivity: HDMI 1.4 x 1, DisplayPort 1.2 x 1, D-Sub x 1, 3.5mm Jack
Dimensions (W x H x D): 21.28" x 15.33" x 8.05"
Weight: 7.85 lbs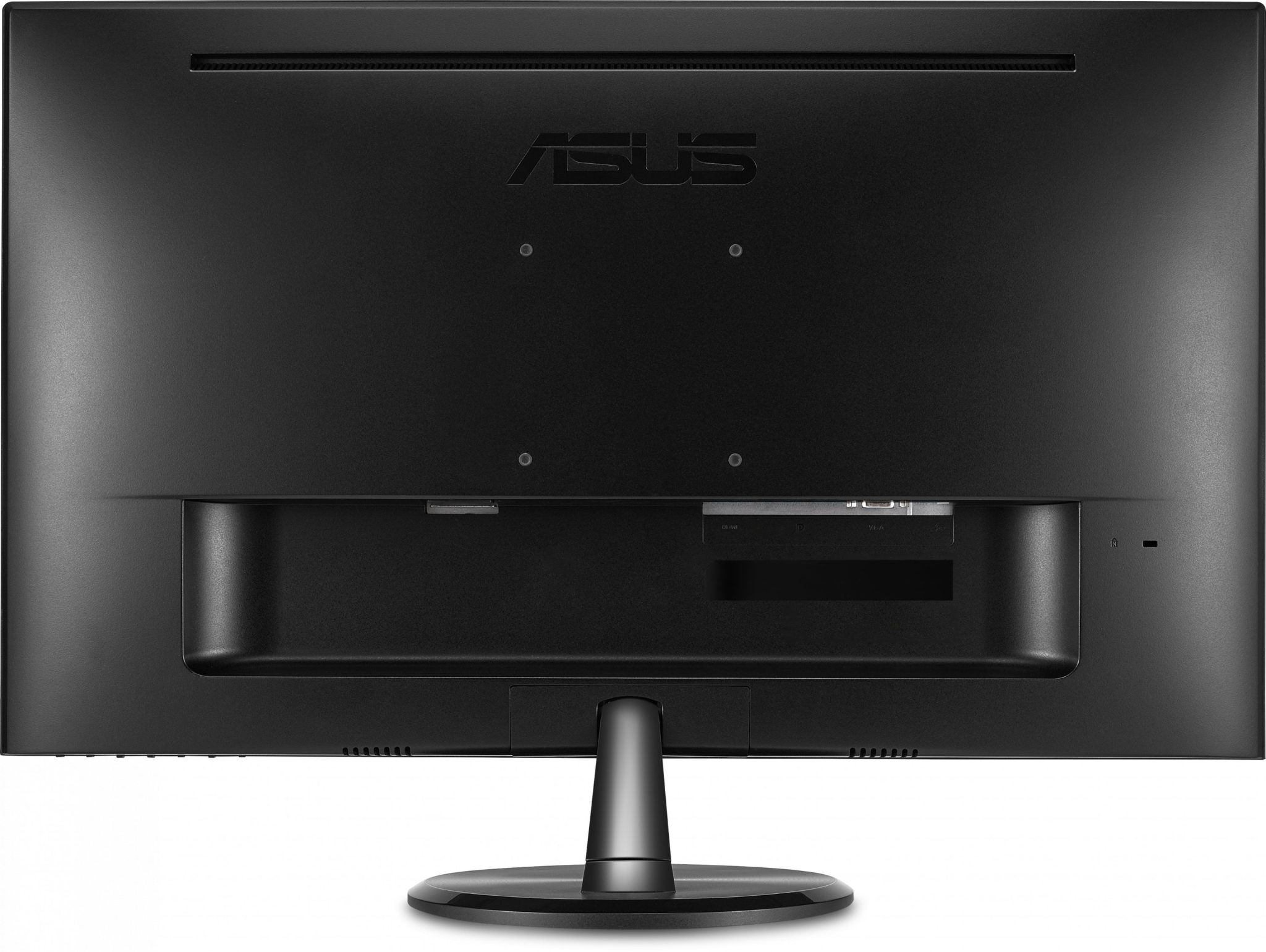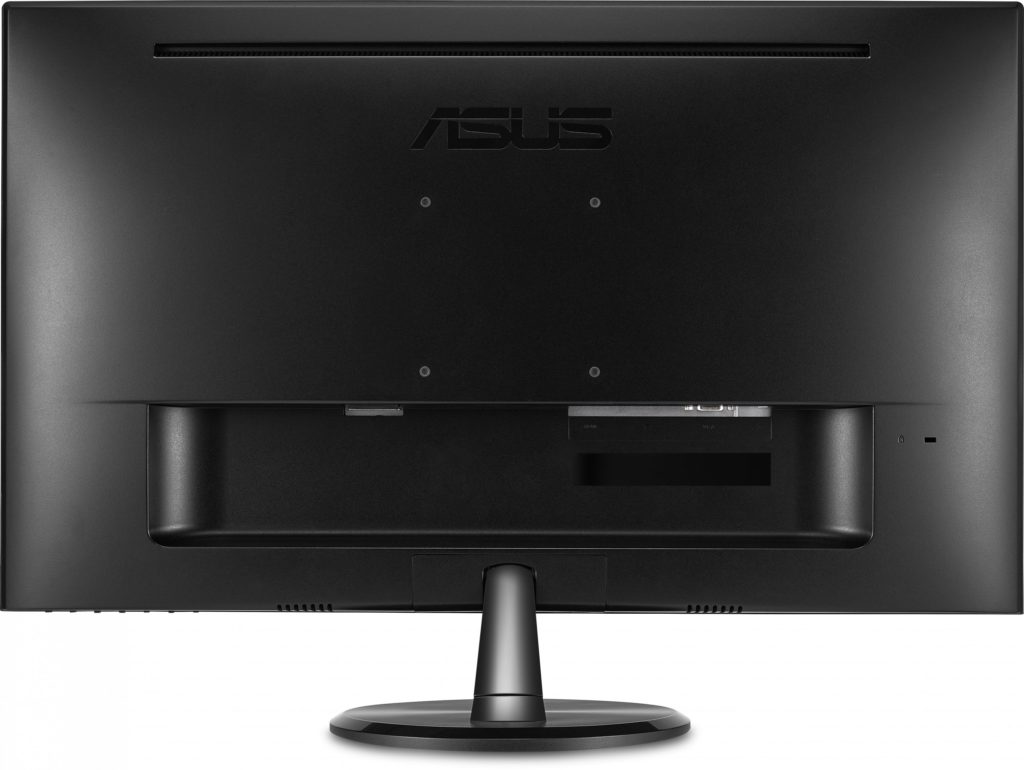 Design and Features
The Asus VP249QGR resembles office variants more than the gaming-specific models that the company is so popular for. The device has a smooth matte black finish that won't go out of fashion while helping to prevent dust and smudge build up. The display is bezel-free on three sides, but you will still see inner borders when the display is turned on.
Its also quite noticeable that the Asus VP249QGR looks smaller than similar 144Hz monitors in the market due to its design. The base only requires 8.05 inches of depth, but it also makes the display ride a bit lower than most models. It also barely reaches 8 pounds, so users who go to LAN parties or prefer to regularly reconfigure their setups will like its portability.
Build quality for the Asus VP249QGR is great since there are no apparent weaknesses on the thin chassis. You won't see any cosmetic defects as well since the device gets the same precision treatment that its upper-tier siblings receive. There is some wobble on the chassis, but it only occurs if excessive force is used on the desk.
The Asus VP249QGR uses OSD buttons instead of the usual joystick Asus applies to most of its gaming monitors. It is forgivable at this price range, but that doesn't make it easier to manipulate the OSD and its various sub-menus. The layout is tucked under the bottom bezel, so you have somehow master their functions to avoid wrong key presses.
Another limitation you have to live with is the Asus VP249QGR's tilt-only stand which limits the viewing angles you can set for the monitor. Again, its forgivable at this price range, but many users wouldn't mind spending an extra 20 bucks or so to get a fully-adjustable alternative. You can go with VESA mounts since the default stand is removable, but the added cost will probably get you a higher-tiered model.
You also don't get a lot of extra connectivity features with the Asus VP249QGR, but it has everything you need for daily use. The layout at the rear includes DisplayPort 1.2, HDMI 1.4, and a D-Sub connector which can handle multiple devices as needed. There are no USB slots, but there is a 3.5mm jack for analog audio on the monitor.
We're glad that the Asus VP249QGR already includes a pair of speakers for its incredibly low price. Built-ins are useful for other purposes in work from home scenarios such as conference calls, or you can use them for background music or movies. The pair doesn't offer great clarity or power, so we imagine most would rather use headsets for the product's primary purpose.
Display and Performance
The Asus VP249QGR sports a 24-inch IPS panel with a 1920 x 1080 resolution, 144Hz refresh rate, and a 1ms boosted response time. The backlight is limited to 250 cd/m2, while the contrast ratio is rated at 1000:1 like most IPS panels. This model doesn't have specialized imaging features, but it is surprising to see a product of its class at such a low price point.
Full HD at this size is perfect for all types of use since visibility is excellent even if its not as detailed or sharp as a 1440p or 4K variant. Competitive gamers and tournaments still use 1080p since its easier to run off most GPUs, so getting high framerates on most titles is pretty much guaranteed. You don't get a lot extra desktop space with this model for productivity, but at least users with less than 20/20 vision won't need to squint to read walls of text.
The Asus VP249QGR covers 99% of the sRGB gamut which is great for gaming and overall general use. Default accuracy sits at a delta E average of around 2.43 which isn't the best, but anyone saves for the imaging pros wouldn't notice any difference. The screen is slightly warmer than the ideal 6500K point, but that's a common characteristic of sRGB screens in the market.
You can calibrate the Asus VP249QGR to lower the dE average to around 1.48, but the added cost of a colorimeter isn't worth it. Slightly reducing the red color temperature can help with the warmth of the screen, but results may vary due to panel properties. This model isn't ideal for prosumer use, but it is suitable for basic editing tasks for webpage or social media use.
The Asus VP249QGR's contrast reached 1123:1 at 50% brightness settings which enabled decent performance in black luminance. However, the screen can still look grayish when displaying black images in a dark room, but that's an acceptable limitation of IPS panels. The screen looks great despite that fact with vibrant colors and good grayscale performance.
Panel uniformity for the Asus VP249QGR test unit was excellent since there are no noticeable leaks or clouding issues on any of the quadrants. Black uniformity has a few variances, but it shouldn't disturb you when games are on-screen. However, take note that this characteristic varies between every unit, so there are some out there that have better or worse symptoms.
Responsiveness and motion handling is one of the key capabilities of the Asus VP249QGR which was meant for fast-paced play. The screen doesn't show a lot of blurring or ghosting with the Trace-Free feature set to 60. You can also use its backlight strobing tool called ELMB, but it locks out the monitor's Adaptive Sync capabilities, unlike the Asus VG27AQ.
The Asus VP249QGR is a FreeSync gaming monitor, but it also works with Nvidia's G-Sync Compatible mode in tests. You only have to force it via the Nvidia Control Panel to enjoy buttery-smooth frames, but make sure that you have the latest drivers and a 10-series GPU or newer installed. Input lag sits at 4ms at 144Hz, so there is no need to worry about delays or "de-synced" instances" while gaming.
Thoughts on the Asus VP249QGR
The Asus VP249QGR is an excellent choice if you want a responsive gaming monitor with decent image quality that will not destroy your wallet. This budget gaming display offers an excellent gaming experience in all the right places, such as its responsiveness and G-Sync compatibility. It is very responsive plus you get to use ELMB, but the latter locks out the monitor's FreeSync and G-Sync support, unlike its upper-tier siblings.
The limitations found on the Asus VP249QGR are expected and acceptable since its already too cheap for a 144Hz variant. However, solving these obstacles such as the tilt-only stand and the middling color calibration requires spending more money. The Asus VP249QGR is a bang for the buck choice in the 144Hz 1080p segment, but you have to live with a few minor impediments a more expensive option like the AOC 24G2 can solve.
Pros:
Very Low Price
Great Color Coverage
FreeSync/G-Sync Compatible
Low Input Lag
Compact and Lightweight
Cons:
Tilt-Only Stand
Factory Calibration Needs Improvement
ELMB Locks Adaptive-Sync Features
About the Author: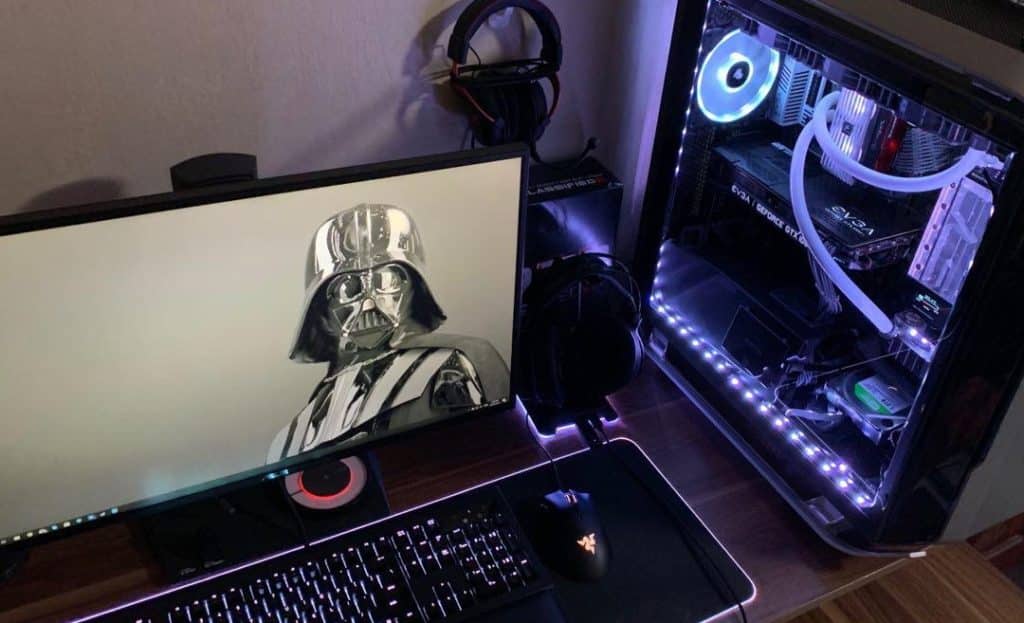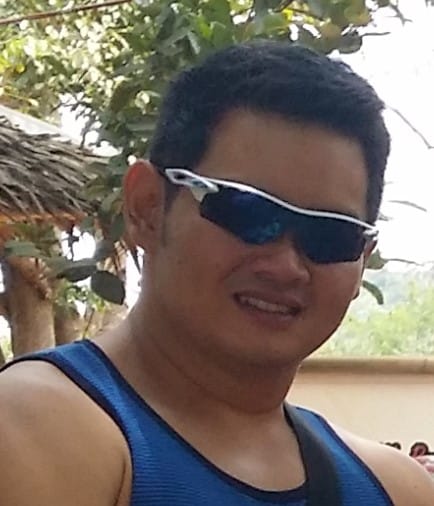 Paolo is a gaming veteran since the golden days of Doom and Warcraft and has been building gaming systems for family, friends, and colleagues since his junior high years. High-performance monitors are one of his fixations and he believes that it's every citizen's right to enjoy one. He has gone through several pieces of hardware in pursuit of every bit of performance gain, much to the dismay of his wallet. He now works with Monitornerds to scrutinize the latest gear to create reviews that accentuate the seldom explained aspects of a PC monitor.