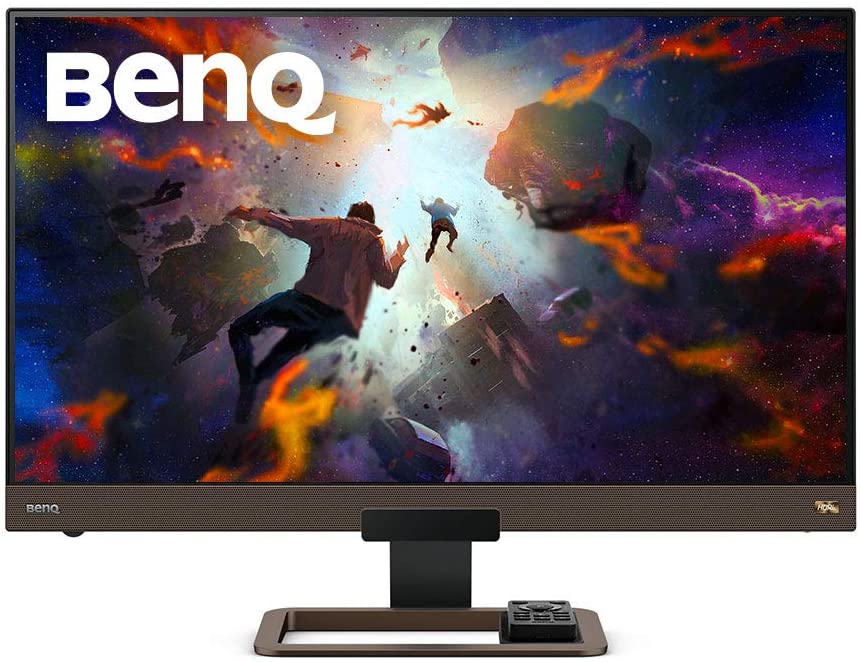 The BenQ EW3280U offers fantastic colors with its IPS-type panel and superb functionality with its array of modern features such as USB-C connectivity. This premium model also sports a homely or rustic aesthetic that tucks in a few goodies you can use according to your needs. The BenQ EW3280U is quite expensive since it is a premium model, but is that cost too much, or is it worth every penny?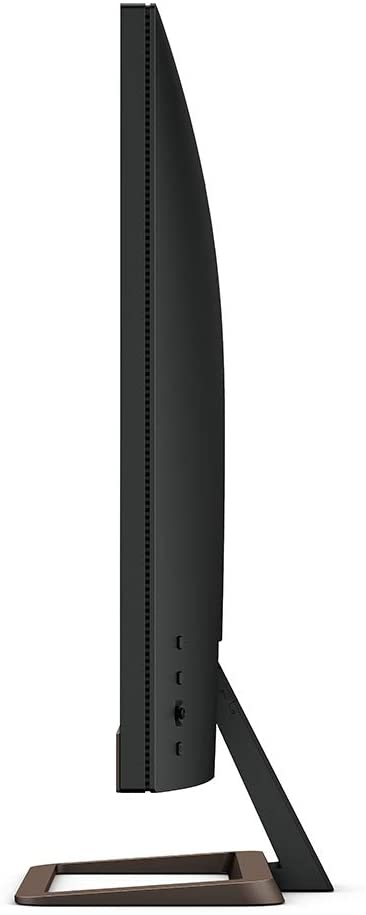 BenQ EW3280U Specifications
Screen Size: 32 Inches
Resolution: 3840 x 2160 4K
Aspect Ratio: 16:9
Panel Technology: In-Plane Switching (IPS)
Refresh Rate: 60Hz
Response Time: 5 ms
Contrast Ratio: 1000:1
Brightness: 350cd/m²
Built-in Speakers: Yes (2 x 2 Watts + 5 Watts Sub)
Stand: Height – No
Stand: Tilt – Yes
Stand: Swivel – No
Stand: Pivot– No
VESA Compatibility: Yes (100 x 100)
Connectivity: DisplayPort 1.2 x 1, HDMI 2.0 x 2, USB-C 60W x 1, 3.5mm Audio Jack x 1
Dimensions: (W x H x D): 28.6" x 20.6" x 8.0"
Weight: 17.86 lbs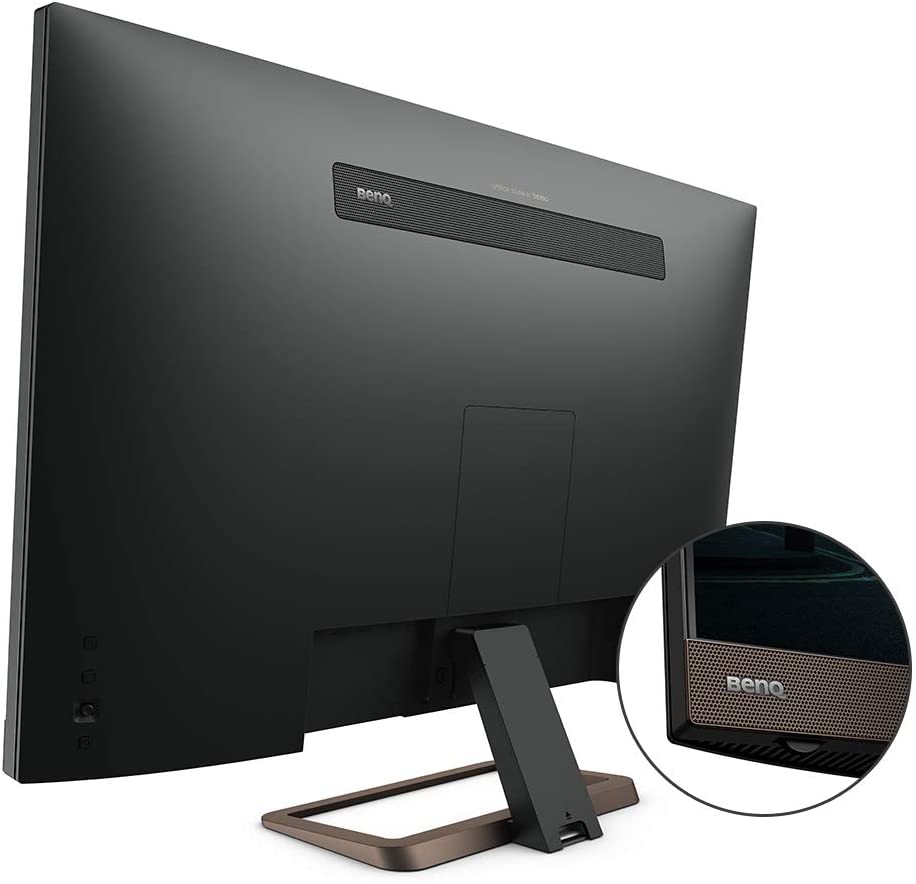 Design and Features
The BenQ EW3280U sports a unique and luxurious design that makes it more suited for classy builds or as a centerpiece rather than gamer-centric battlestations. The front has a mesh texture with a bronze color, while the back has a matte black plastic panel that is dust and scratch-resistant. There are no bezels on the display, but you will still see inner borders which are barely noticeable when its in use.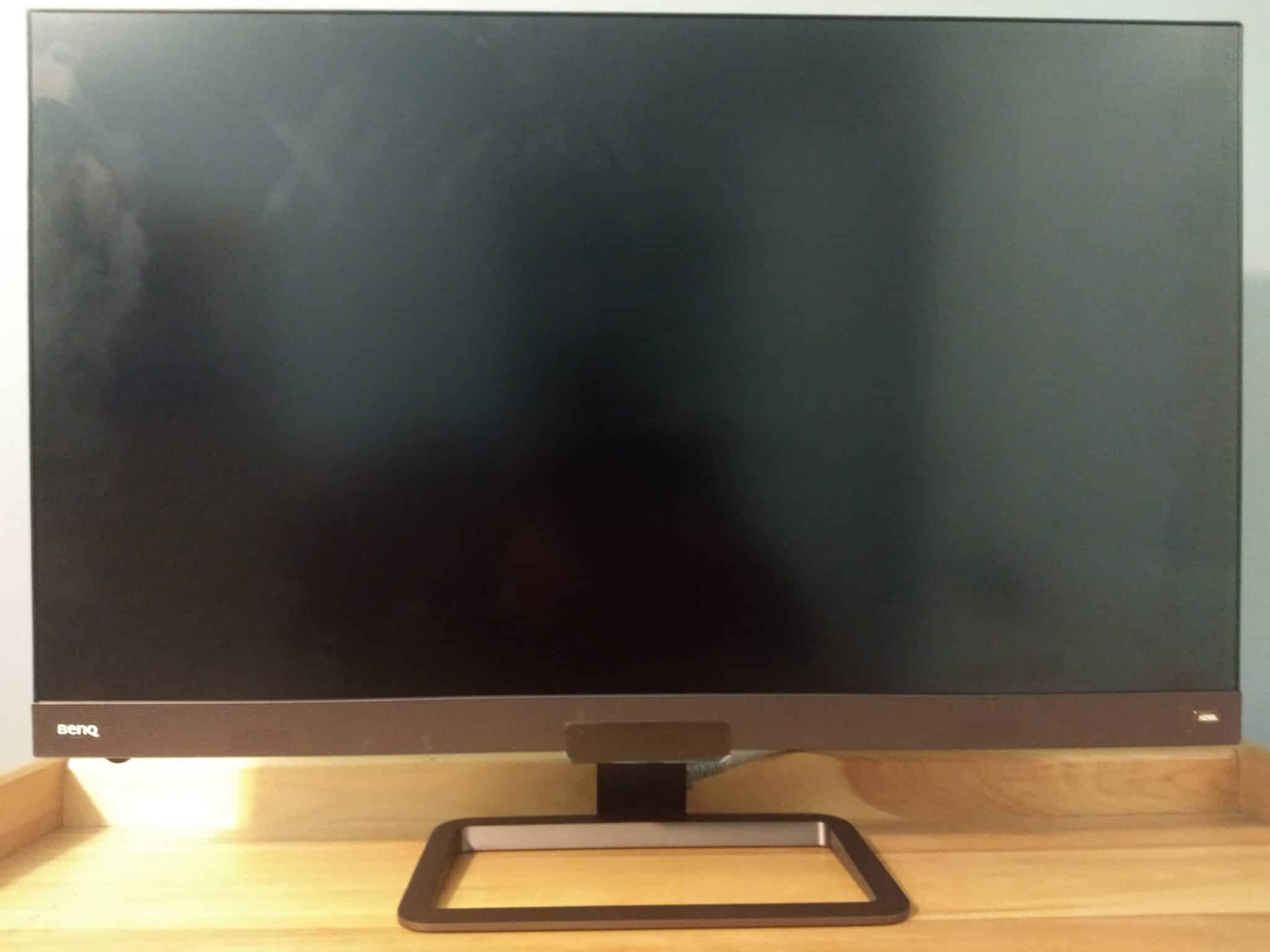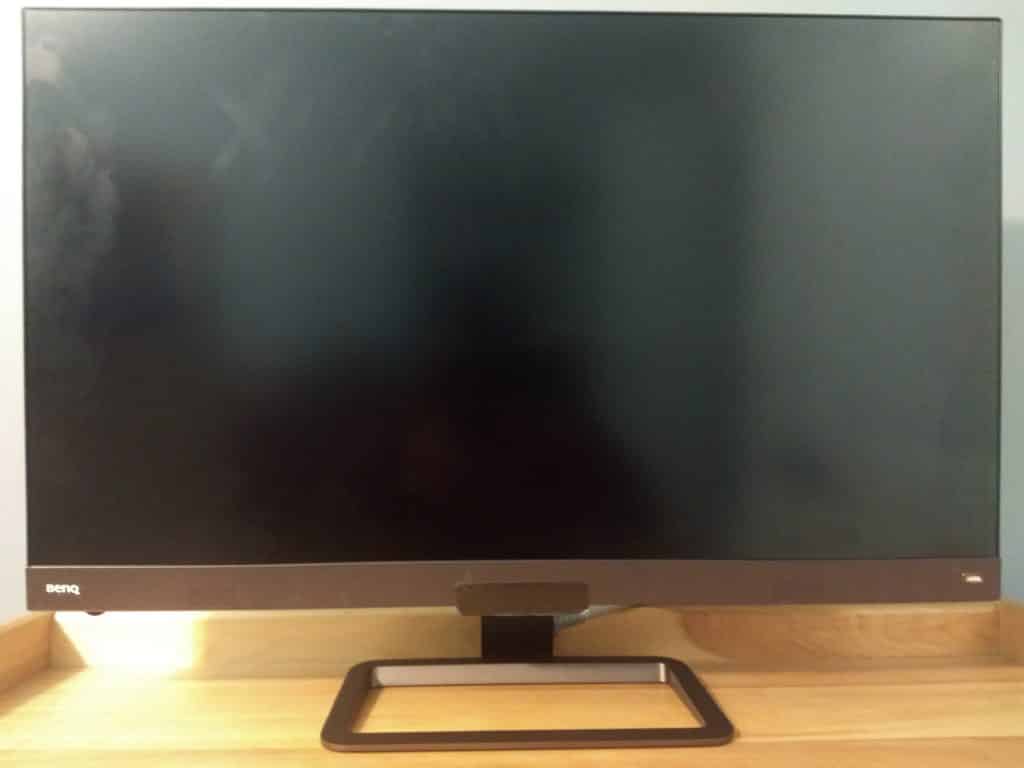 The BenQ EW3280U is comparable to a small TV, so it's usable for both couch and desktop setups. The device doesn't eat a lot of surface area on your desk, making the product less intrusive than similar display products in its class. It's also worth noting that its modest base is hollow in the middle which will allow you to secure the included remote or your other small gadgets.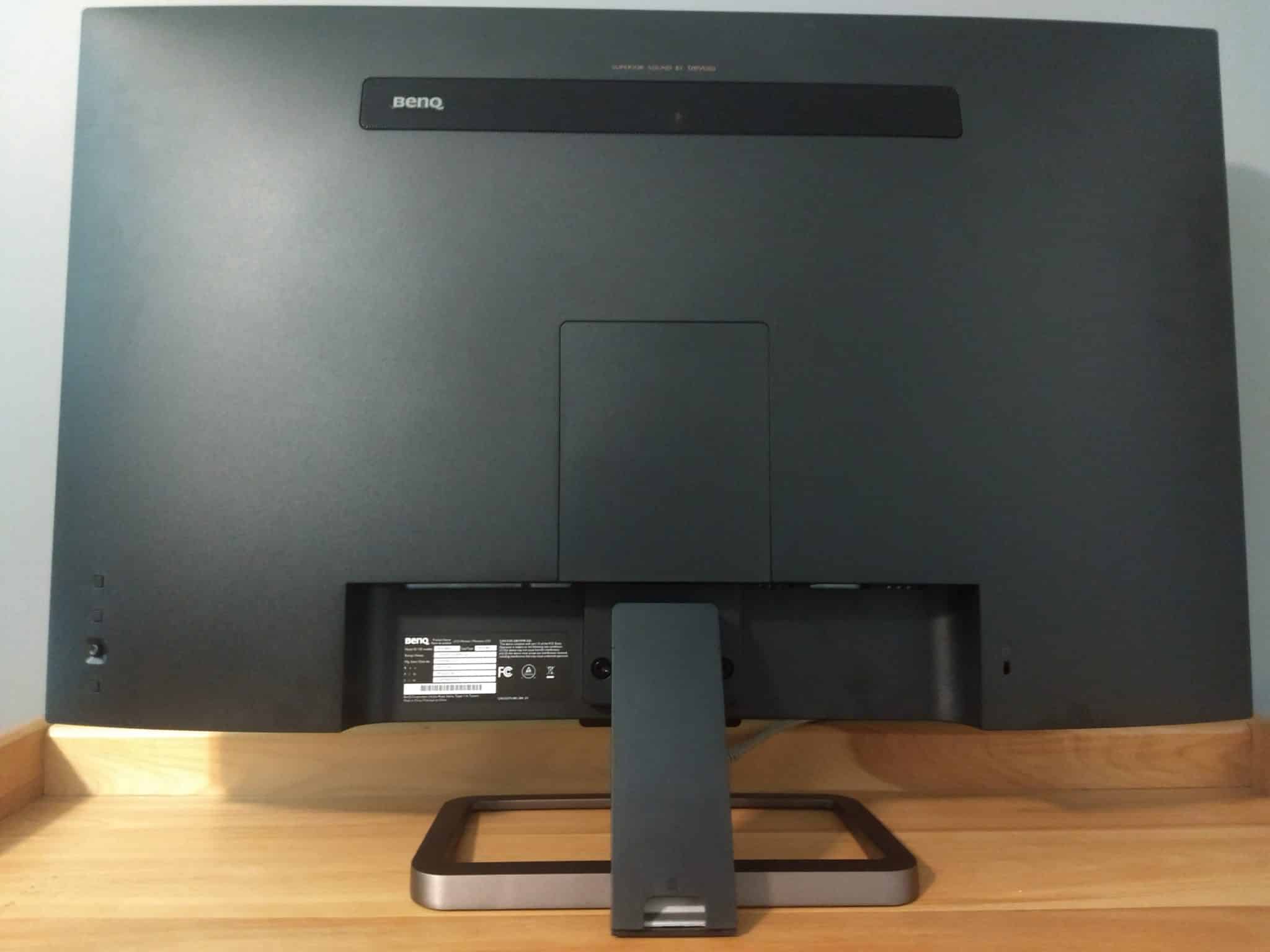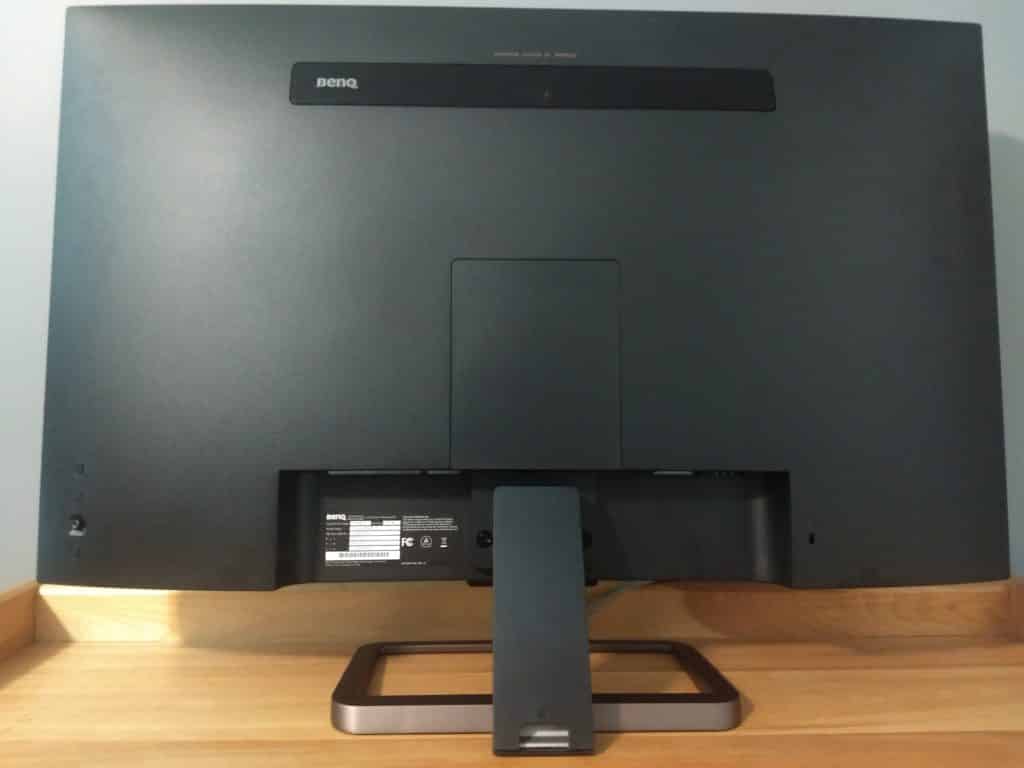 Build quality for the BenQ EW3280U is excellent thanks to the brand's precision craftsmanship and superb material selection. The device doesn't show cosmetic defects and there are no uneven seams or sharp bits on the edges. The monitor surprisingly doesn't wobble even if the center of gravity is pegged at a low position thanks to its construction quality.
The BenQ EW3280U uses a control layout that involves a joystick and some shortcut keys which can make your everyday use easier. The joystick makes OSD navigation, which you will regularly do with a monitor like this, convenient and easy as peas. This model also includes a dedicated remote for even better access which also comes in handy if you want to kick back, relax, and watch a movie or play a console title.

Another unique feature of the BenQ EW3280U's control layout is it has a mechanical volume wheel in the corner of the bottom bezel. This together with the remote makes it easy to adjust the volume of this model which has considerably better speakers.
You will also notice a black device that sticks out at the center of the bottom strip on the BenQ EW3280U. This part is its room light sensor which directs the product's HDRi feature to adjust its output. It's a handy thing to use if you like the EW3280U's tuning, but it can also mess up your calibrated settings if not properly utilized.
The connectivity layout on the BenQ EW3280U is decently equipped to handle your needs from a mixed-use monitor. The panel includes DisplayPort 1.2 and dual HDMI 2.0 inputs, along with a USB-C slot with 60 watts of charging power for compatible devices. The latter is nice to have if you have a USB-C laptop like the MacBook Pro, but 60 watts of juice might not be enough for the high-specification models.
There is also a 3.5mm jack with the BenQ EW3280U for headphones, but there are no USB slots for your other peripherals. A second 3.5mm jack for audio input would be nice here so you can utilize the nice speakers with other devices for background music.
One of the things the BenQ EW3280U does better is its speaker which has a generous output thanks to the addition of a 1-inch driver that is dedicated as a subwoofer. It's not powerful and its too small, but it adds a dimension of bass you can't get from other built-ins in the monitor market. Movies, conference calls, and background music are clear and decently detailed, but you will still want to use your headset for bouts of gaming.
Display and Performance
The BenQ EW3280U sports a 32-inch IPS-type panel from AU Optronics with a 3840 x 2160 resolution, 60Hz refresh rate, and a 5ms response time. The backlight is rated at 350 cd/m2 and a maximum of 400 cd/m2 for HDR, while the contrast ratio sits at 1000:1 like most IPS monitors. This model is HDR compatible, but it is not equipped to produce a true and profound HDR experience like the HDR 600 or HDR 1000 monitors out there.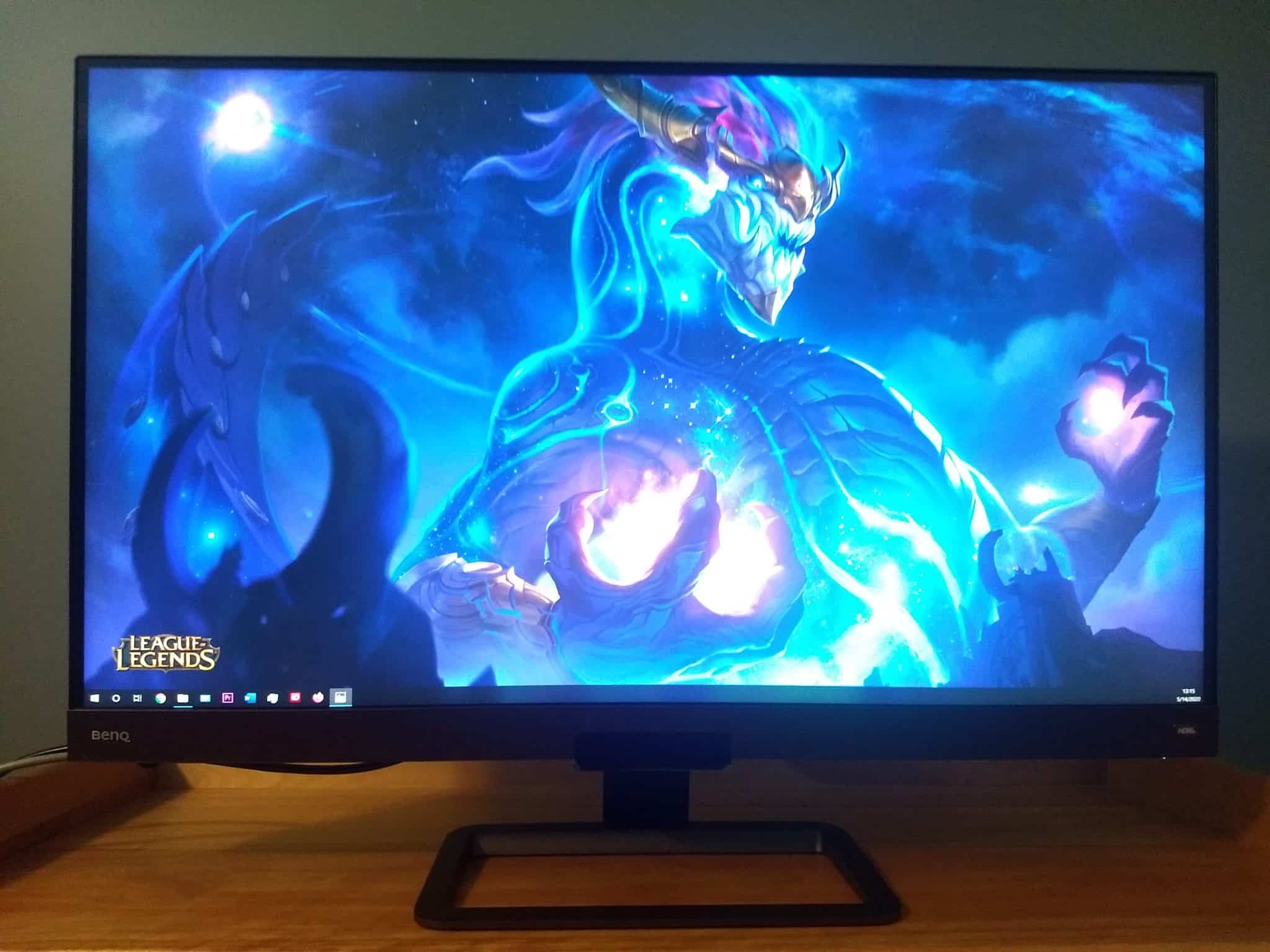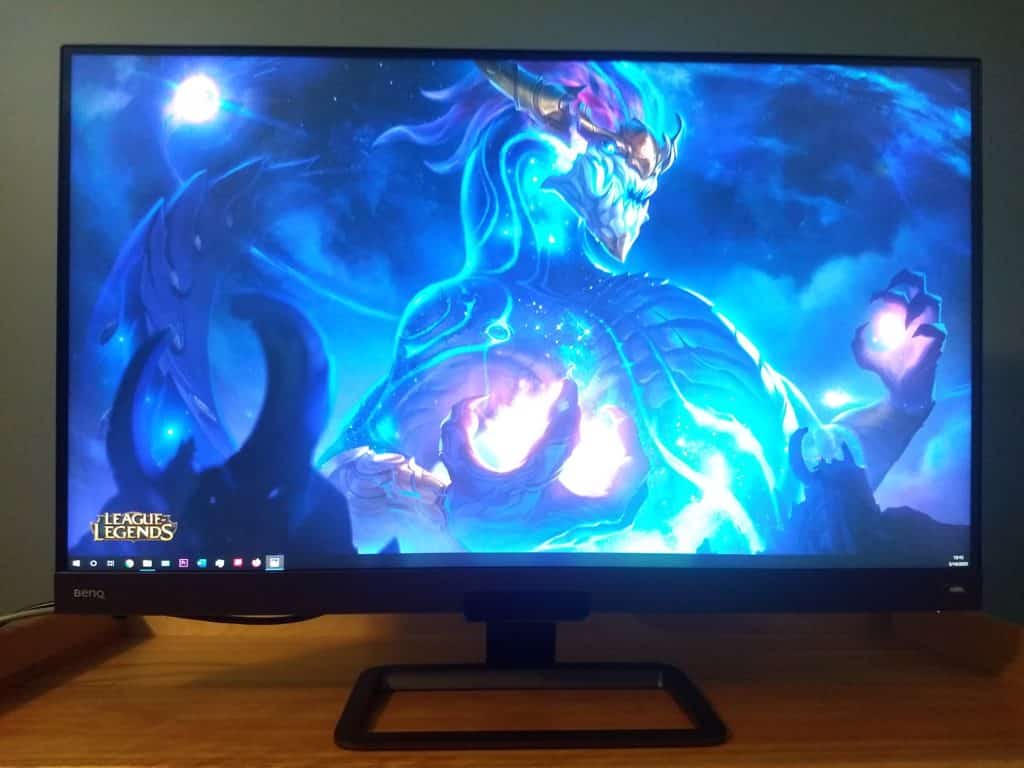 The 4K resolution fits better on 32-inch screens simply because the pixels aren't too cramped, allowing the user to appreciate the increase in pixel count even more. Images and graphics are still crisp and well-detailed, but small objects like text are not too small and uncomfortable to read. If you are buying a 4K monitor, we suggest going with this size for a more pleasant experience.
The BenQ EW3280U is capable of fantastic color quality starting with 97% DCI-P3 coverage which is great for HDR content. The default color accuracy of the monitor sits with a deltaE average of only 1.74, which is fantastic and doesn't require calibration. The default temperature exceeds the 6500K point noticeably which gives the screen a bluish or cool tint that's more noticeable with white backgrounds.
Thankfully, it's easy to correct this minor limitation to get a balanced a vibrant look from the BenQ EW3280U. Reducing the blue hue and the brightness helps with these errors while presenting a better gamma. You don't need to spend the extra on a colorimeter for this model since it responds to manual tweaking so well.
The BenQ EW3280U is capable of a 950:1 contrast ratio at 40% brightness settings, but it isn't enough to reduce the black luminance of the IPS panel. The screen can still look grayish when viewing dark backgrounds or in low-light rooms, but it's most noticeable when HDR is active. You don't get the depth and contrasting shades from a display that has local dimming, but that feature makes the price balloon beyond what most are willing to spend.
HDR performance with the BenQ EW3280U is noticeably better thanks to its features and the very vibrant IPS panel with a backlight that pulses to as much as 465 cd/m2. Compatible games like Modern Warfare have noticeably better glows with pumped-up color, but the deep contrast is really missing from the image. The monitor's HDRi modes helps in some instances, but it's too dependent on your ambient lighting in producing results.
The reason behind that is because the BenQ EW3280U HDRi mode force enables its Brightness Intelligence Plus feature. This exclusive capability adjusts the backlight accordingly to match the rendered images against your background lighting. It comes in handy in a few uses like keeping your eyes comfortable during extended periods of time. However, we know some users prefer leaving it off for gaming and movies to ensure that the screen looks consistent all throughout.
Panel uniformity for the BenQ EW3280U is great since there were no backlight leaks on any of the screen's edges. There are no noticeable clouding issues, but there is a slight drop in brightness from the center towards the sides. Thankfully, it is not noticeable when the screen is displaying something, plus it's not a permanent issue that will span the entire model line.
Motion handling is another limitation on the BenQ EW3280U which has a slower pixel response time and a limited 60Hz refresh. The screen shows trails and smudging during contrasting transitions and fast-paced movement. You can use the monitor's AMA or Advanced Motion Accelerator feature to curb some of it, but we can only recommend the High level since the Premium level adds visible overshoot.
The BenQ EW3280U is a Freesync gaming monitor, but it also works with G-Sync compatible mode to prevent tears and stutters. It's great that both GPU brands can utilize adaptive sync on this model, even if it's not certified or tested by Nvidia. Input lag sits at around 10ms which is excellent for this type of monitor.
Thoughts on the BenQ EW3280U
The BenQ EW3280U is one of the best 4K IPS monitors when it comes to gamut reproduction and accuracy which will enhance your visual experience. The screen's eye-popping and precise color output is a joy to have whether if it's for media consumption or gaming. The HDR performance isn't as profound as top-tier models, but there is a noticeable improvement compared to HDR 400 models we've tested.
The screen's contrast could be better, but our other gripe would be the tilt-only stand which is considered a sin at this price range. You do have a lot of extra features to play with or use to your heart's content, but being able to set a comfortable view angle is a must if you have to pay this much for a monitor. The BenQ EW3280U is a fantastic entertainment and mixed-use 4K display, but you have to live with minor limitations which can be an annoyance in the long run.
Pros:
Gorgeous and Vibrant Screen
Wide Gamut Coverage
Great Features
Attractive Design
USB-C
Cons:
USB-C Limited to 60 Watts
Tilt-Only Stand
No USB-A Ports
Expensive
About the Author: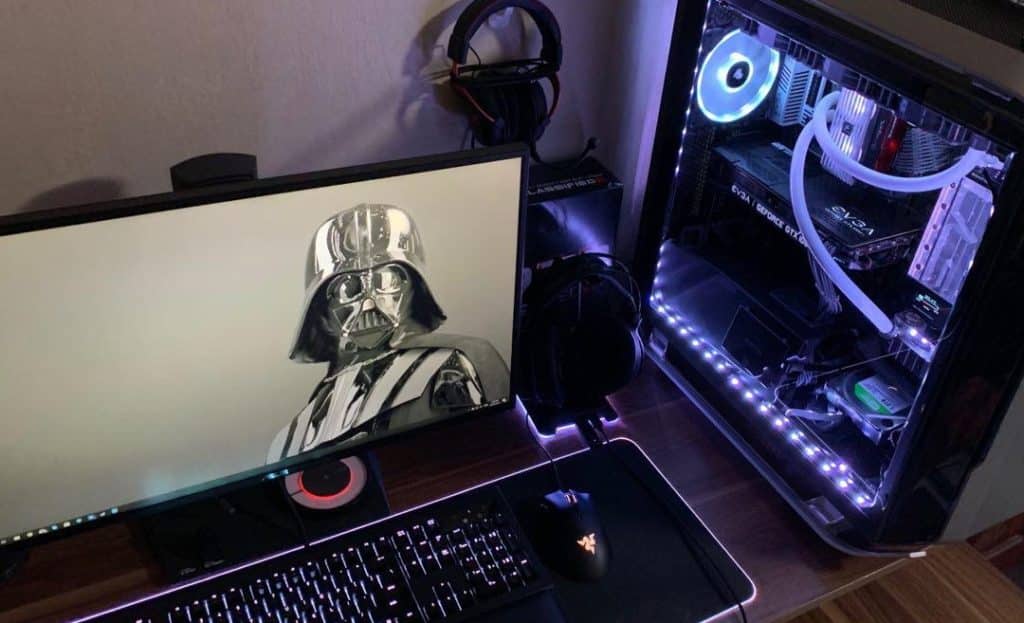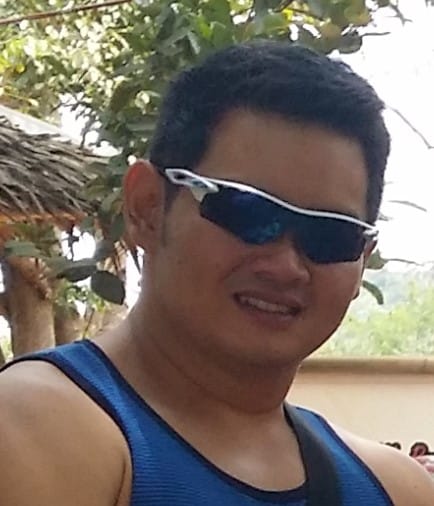 Paolo is a gaming veteran since the golden days of Doom and Warcraft and has been building gaming systems for family, friends, and colleagues since his junior high years. High-performance monitors are one of his fixations and he believes that it's every citizen's right to enjoy one. He has gone through several pieces of hardware in pursuit of every bit of performance gain, much to the dismay of his wallet. He now works with Monitornerds to scrutinize the latest gear to create reviews that accentuate the seldom explained aspects of a PC monitor.