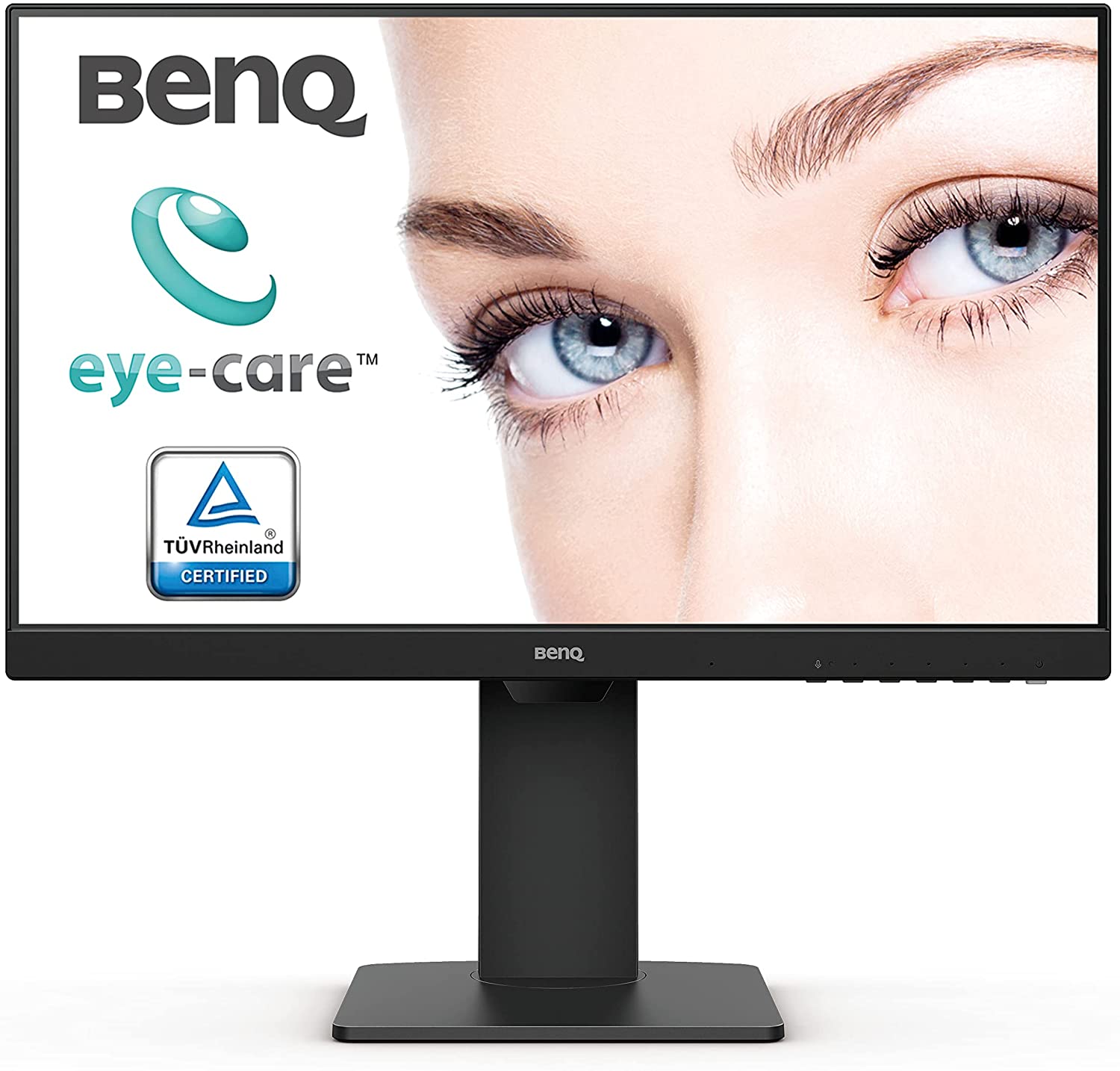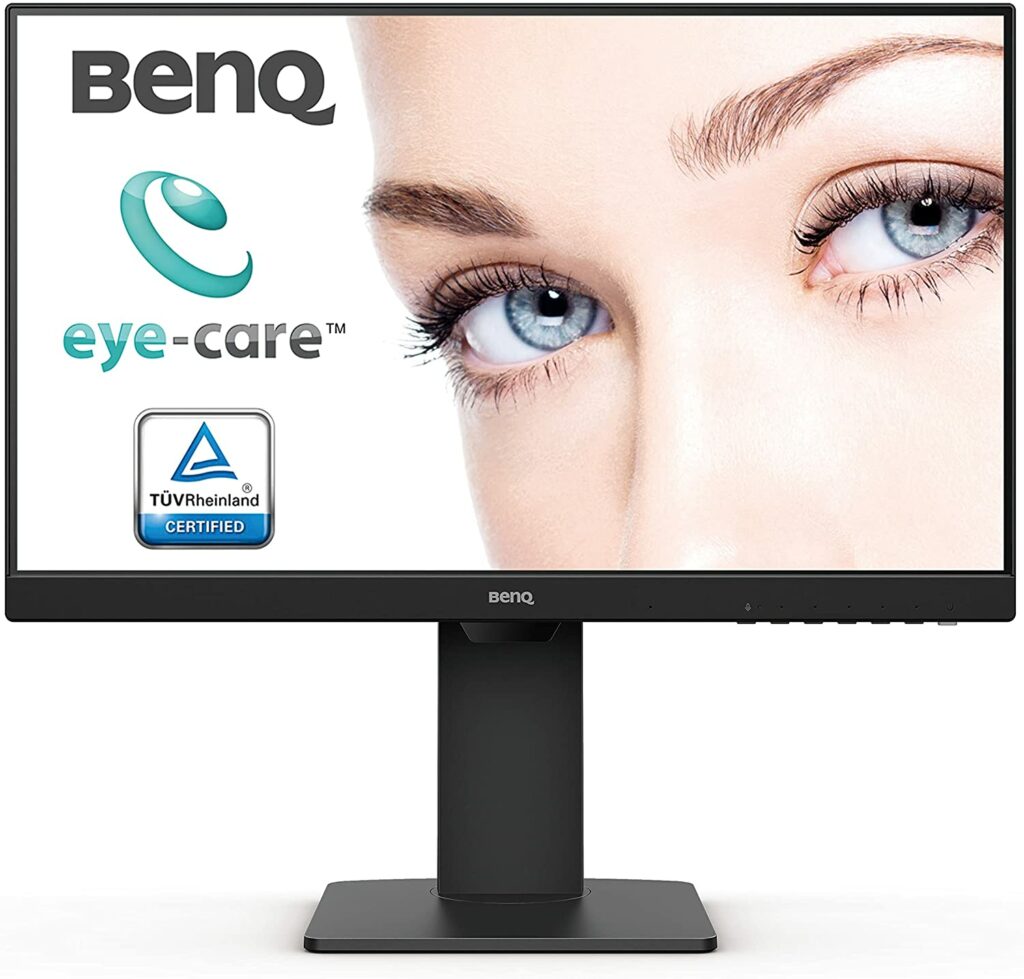 The BenQ GW2485TC is an affordable 1080p office monitor that's designed for multitasking and productivity. It's equipped better than most with its USB-C and daisy-chaining connectivity, making it a more attractive package for your personal workstation. Let's see how the BenQ GW2485TC performs compared to its premium competition.

BenQ GW2485TC Specifications
Screen Size: 24 Inches
Resolution: 1920 x 1080 FHD
Aspect Ratio: 16:9
Panel Technology: In-Plane Switching (IPS)
Refresh Rate: 75Hz
Response Time: 5ms (Fast)
Contrast Ratio: 1000:1 (Static)
Brightness: 250 cd/m²
Speakers: Yes (2 x 2 Watts)
Stand: Height – Yes
Stand: Tilt – Yes
Stand: Swivel – Yes
Stand: Pivot – Yes
VESA Compatibility: Yes 100 x 100
Connectivity: DisplayPort 1.2 x 1, DP 1.2 Out x 1, HDMI 1.4 x 1, USB-C (PD60W) x 1, USB 3.1 x 4, RJ45 x 1, 3.5mm Jack x 1
Dimensions with Stand (WxHxD): 21.2" x 19.7" x 7.3"
Weight 13.7 lbs

Design and Features
The BenQ GW2485TC looks like any office monitor so it will not clash with classy workstations or aesthetically arranged gaming setups. The device has a matte black finish that's resistant to scratches and fingerprints so it's fairly easy to keep that always new look. The display is bezel-free on three sides so there are fewer distractions while you are working.
It's a relatively compact display by today's standards so you shouldn't have trouble setting up one or two of this model. It only needs a little over 7 inches of depth and to be honest, 24-inch monitors aren't that big and they are quite common. You won't have trouble fitting two on most desks unless you have one that's smaller than the standard.
The product's build quality is also great just like many of the brand's products in every budget category. The plastics used are thick and sturdy so the monitor won't flex or crack that easily with moderate force. The included stand is stable and durable so it won't sag or wobble on you while you are grinding down those tasks.
What's different with it versus many BenQ monitors we love is the OSD button layout on this model. Many BenQ monitors already have joysticks and some of them even have remotes, but those are usually reserved for the premium models. This is forgivable considering the low price, but it takes more time and effort to adjust something as simple as the brightness compared to the better-equipped variants.
The stand included with the BenQ GW2485TC offers tilt, swivel, pivot, and height adjustments for your convenience. It's very easy to get a comfortable view angle, plus the mechanism does a good job of keeping the screen upright. Its VESA compatibility is a necessity since the monitor was designed for daisy-chaining multiple screens in a single setup.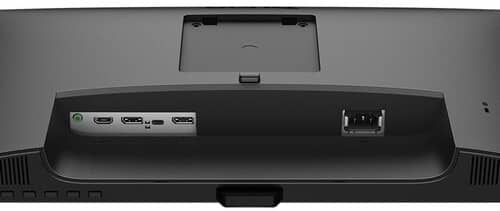 Its connectivity layout is its main highlight since fulfills its design for productivity and multi-monitor setups. You get DisplayPort 1.2 input and outputs for daisy-chaining, an HDMI 1.4 slot, and a 60-watt USB-C port for docking your laptops. It's missing USB type-A slots, but that's okay since BenQ's pricing doesn't leave room for more.
You also get a 3.5mm jack and a pair of 2-watt speakers for your basic audio needs. The latter sounds tinny and it can't provide the necessary clarity and bass for entertainment use, so it will mostly be delegated to simple uses such as conference calls or as a backup.
Display and Performance
The BenQ GW2485TC sports a 24-inch IPS panel with a 1920 x 1080 resolution, a 75Hz refresh rate, and a 5ms response time. The backlight has a 250 cd/m2 output while the contrast ratio is listed at 1000:1 like most IPS panels. This model isn't designed for entertainment or gaming so it is not built with features like HDR or Adaptive Sync.
Almost everyone is accustomed to 24-inch 1080p monitors since they are practically everywhere. It won't be the sharpest and most spacious, but at least legibility and visibility will be great and easy on your eyes. The monitor won't strain your eyes too much while reading or processing documents so it should be very suitable for work from home use.
The BenQ GW2485TC renders 99% sRGB which means that it looks more vibrant than most office monitors, including the older GW2480.  It's also accurate of the box since the deltaE average is only at 2.23 which isn't bad when compared to others in the same price range. Most users will be happy with it right away so only a few basic tweaks like adjusting the brightness will be necessary.
Calibrating the monitor reduced its dE average to 1.08 which makes it more suitable for editing and content creation. However, spending the extra on a colorimeter isn't worth it for a monitor in this class, especially when it is decently accurate. You are better off going with a higher-end model like BenQ's PhotoVue variants to maximize your cash.
Its backlight reached 268 cd/m2 which is more than enough for business or office use if you don't let too much sunlight in. Its contrast ratio reached 1122:1 at 60% brightness, but it is still incapable of deep blacks like VA panels. This won't be an issue for the monitor's intended use but watching movies or playing games with dark scenes will reveal the limitation.
The IPS panel had some backlight bleeding issues which showed up as clouding near the top edges of the screen. You won't see it while browsing or processing documents, but dark backgrounds or scenes will reveal the issues. Note that this can vary between every monitor made, so it is entirely possible to get a better unit with fewer or no flaws.
The BenQ GW2485TC isn't the fastest monitor in the brand's lineup, but it does surprisingly well compared to other 60Hz and 75Hz offerings. You only need to set a modest amount of overdrive to reduce the natural persistence that happens in monitors like this, so it shouldn't be an issue. Fast-paced games will reveal their limits, but it wasn't designed for that anyway.
It's also understandable that it doesn't have Adaptive Sync since it's essential for the monitor's main purpose. It is rather easy to run games at 75Hz in this resolution, so most systems should be able to provide stable framerates and avoid tearing or stuttering. Input lag sits at 10ms at 75Hz so the monitor isn't sluggish while it is under any type of use.
Thoughts on the BenQ GW2485TC
The BenQ GW2485TC is a top choice if you are building a multitasking setup at home or in the office. Its special connectivity is invaluable if you want to maximize your setup's functionality with fewer complications and clutter. It is also quite accurate out of the box, so most users will be happy with what it has to offer for the price.
$250 is a bit high for an office monitor, but we know by now that the sought-after features listed above always add a premium to the monitor's regular price. We also dislike that the monitor still uses OSD buttons, but that's a minor flaw if you consider how the product performs. It's a great buy for remote setups, especially if you need more than one display.
Pros:
Great Default and Calibrated Performance
USB-C and Daisy-Chaining Connectivity
Decent Price
Cons:
About the Author: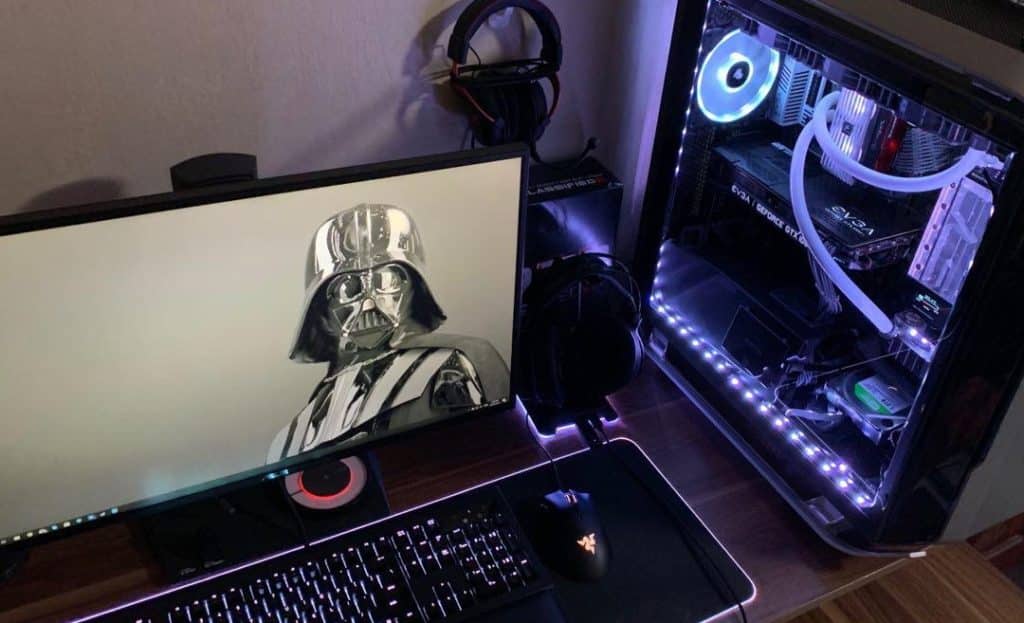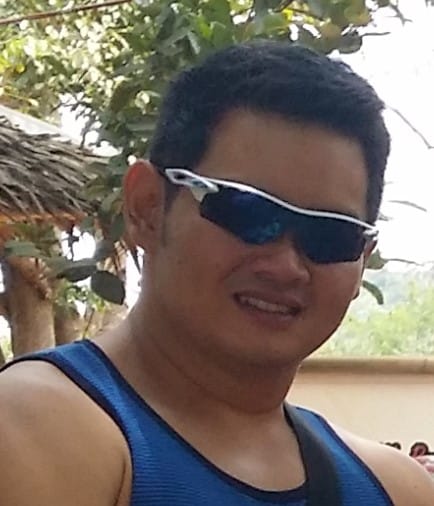 Paolo is a gaming veteran since the golden days of Doom and Warcraft and has been building gaming systems for family, friends, and colleagues since junior high. High-performance monitors are one of his fixations and he believes that it's every citizen's right to enjoy one. He has gone through several pieces of hardware in pursuit of every bit of performance gain, much to the dismay of his wallet. He now works with Monitornerds to scrutinize the latest gear to create reviews that accentuate the seldom explained aspects of a PC monitor.