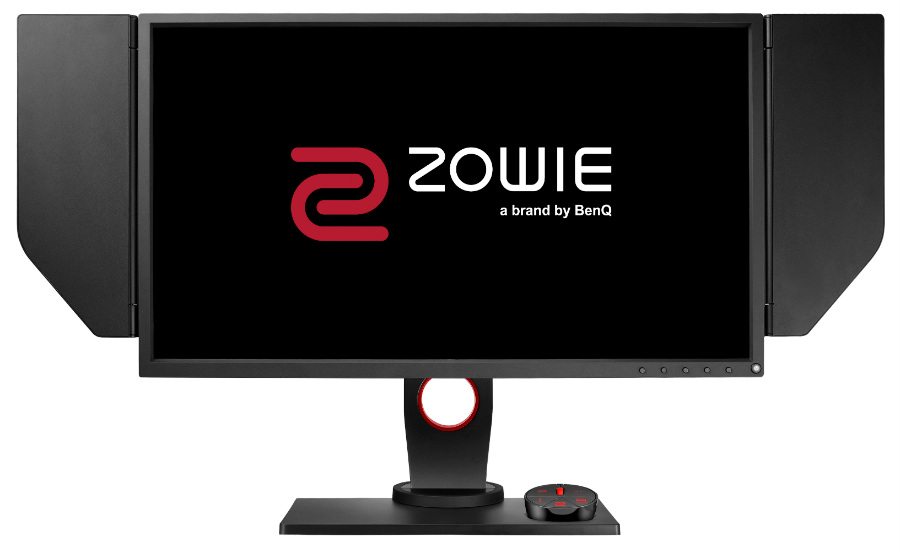 The BenQ Zowie XL2546 targets E-Sports gamers with its 240Hz refresh rate augmented with the brand's exclusive DyAc technology. This feature reduces blurring further to help clarify images in fast-paced action to enhance focus on achieving victory. With this addition, the BenQ Zowie XL2546 forgoes FreeSync technology which is a mainstay for enthusiasts, creating some room to think about its value and utility.

BenQ Zowie XL2546 Specifications
Screen Size: 25 Inches
Resolution: 1920 x 1080 FHD
Aspect Ratio: 16:9
Panel Technology: Twisted Nematic (TN)
Refresh Rate: 240Hz
Response Time: 1ms
Contrast Ratio: 1000:1 (Static)
Brightness: 400 cd/m²
Built-in Speakers: None
Stand: Height – Yes (5.5Inches)
Stand: Tilt – Yes (-5°/+20°)
Stand: Swivel – Yes (-45°/+45°)
Stand: Pivot – Yes (0°/+90°)
VESA Compatibility: Yes
Connectivity: DisplayPort 1.2 x 1, HDMI x 2, DVI-DL x 1, USB 3.0 x 4, Headphone jack, Microphone jack
Dimensions with Stand(WxHxD): 22.43″ x 20.29" x 8.9″

Design and Features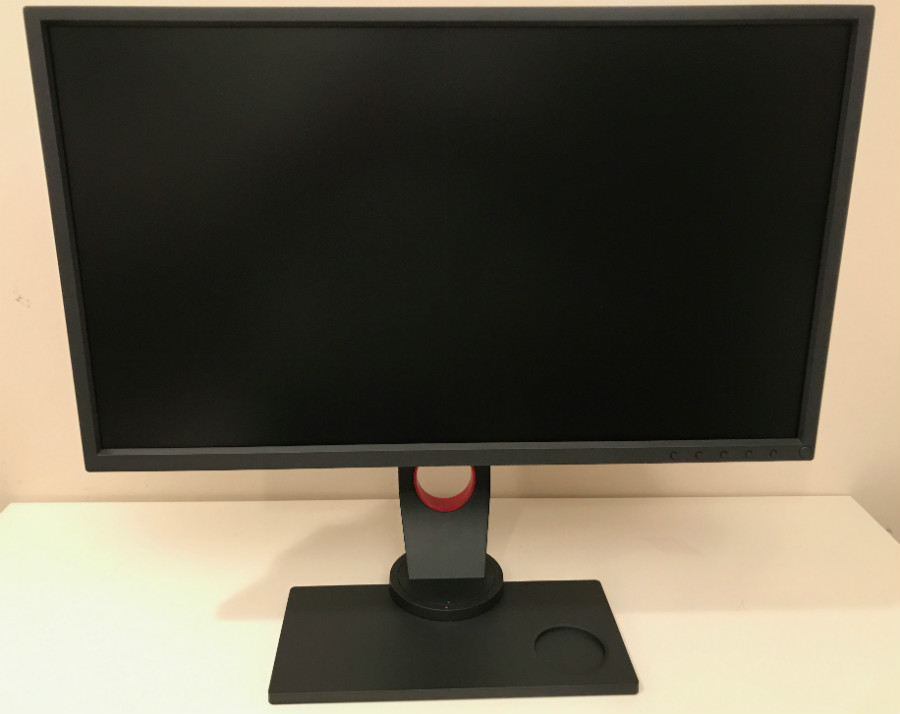 The BenQ Zowie XL2546 Fresh From the Box Without its Shields
The BenQ Zowie XL2546 did not change one bit in both aesthetics and functionality despite being the latest evolution in the series. Frankly, we are thankful the brand kept this form, although we wish they changed to a bezel-free design which would refresh this monitor range. Don't get us wrong, the plastic strips surrounding the screen are still within reasonable limits, plus they hold the shields which aim to help focus.
We're a bit skeptic regarding the actual benefits of the flaps included for the BenQ Zowie XL2546 since gaming in a private area already does the job. We guess that BenQ added this accessory with competitive scenes and events in mind where distractions such as waving crowds are prominent. We know everyone is still getting used to the idea, but we love BenQ for having E-Sports environments in mind when they added this.
The product comes dressed in black with subtle red accents which adds a gamer-centric vibe to avoid appearing like a utilitarian display. The brand doesn't use trickery with the BenQ Zowie XL2546's appearance, and the result creates a minimalist design which emphasizes on functionality. The monitor is angular in shape with a slight bulge at the rear.  The buldge is flattened, making it easy to wall mount.
And even if the BenQ Zowie XL2546 is VESA compatible, we think most users will find it difficult to set aside the glorious stand. The mechanism features tilt, swivel, height and pivot adjustments, making it convenient to get a perfect fix on the screen which has limited view angles. Adjustments are smooth but firm enough to hold in place, plus there are markings on each articulation point so remembering a better posture is easier.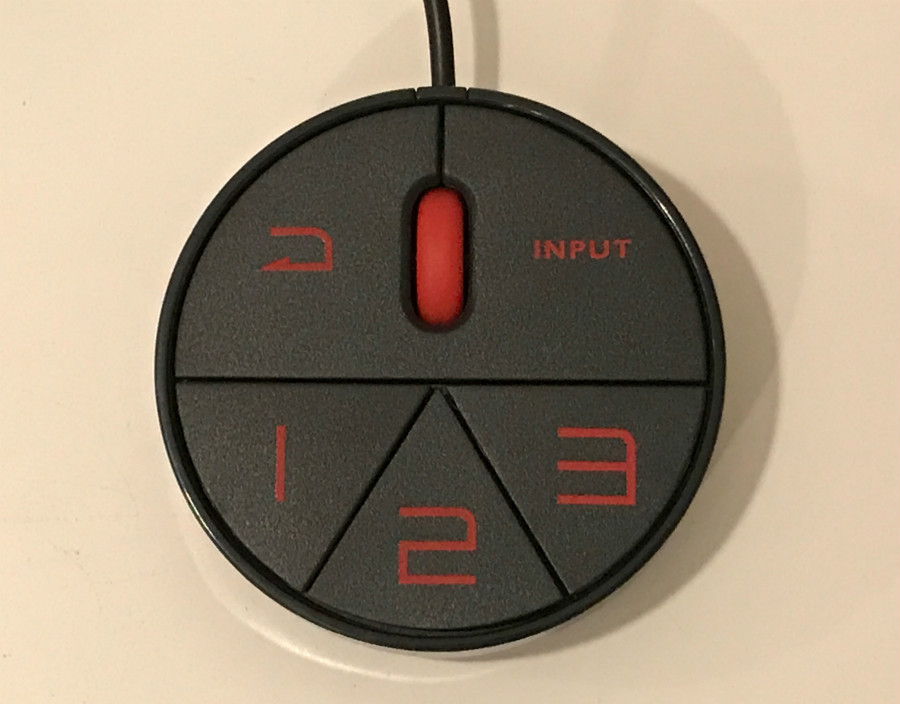 The S-Switch Arc Up Close
The base is broad enough to keep your mobile phone or smaller knick-knacks like keys and thumb drives, but the most noticeable feature is the indention for the S-Switch Arc. This featured gadget adds the freedom to swap between filters and custom presets or to easily navigate the OSD. Using it takes some getting used to, but once you master it, clunky OSD buttons will be a thing of the past.
On the left side, the BenQ Zowie XL2546 has a USB hub which has two version 3.0 slots for charging or connecting your peripherals plus audio jacks. Competitors often don't add this useful feature to their gaming models, adding another plus to BenQ Zowie's design. There is also a headset hanger that pops in and out with a gentle push, so your cans won't clutter your desk.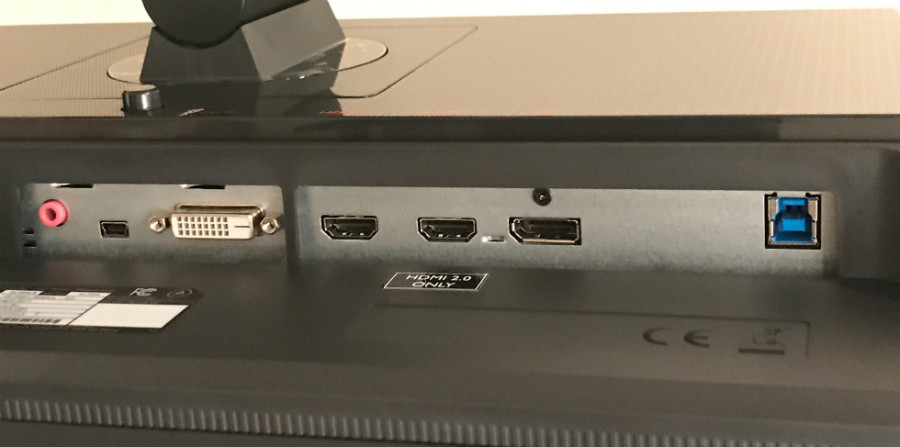 The BenQ Zowie XL2546's Rear I/O Layout
Since the BenQ Zowie XL2546 doesn't suffer from connectivity limitations of G-Sync, it comes with a healthy I/O layout. For video input, you get DisplayPort 1.2, two HDMI slots, a DVI-DL connector and two additional USB 3.0 receptacles. Take note that the S-Switch Arc will use up one permanently, so it would be wiser to connect it to the rear panel to free up the two on the hub.
Display and Performance
The BenQ Zowie XL2546 sports a 25-inch 1080p TN panel with a 240Hz refresh rate, 1ms response time, and 1000:1 contrast ratio. Due to the limitations of the screen tech, we can expect certain restrictions and tight view angles before the vibrancy and image quality degrades. Upon turning it on for the first time, the screen is blindingly bright with washed out images indicating poor contrast ratio.
But with calibration and tweaking, the BenQ Zowie XL2546 performs with a slight, almost unnoticeable disadvantage than the AOC Agon AG251FZ regarding image quality. Our Datacolor Spyder Elite sRGB coverage hovers at 95% with slight skewing in all three colors and a DeltaE average of 1.5. However, in practice, colors like greens in games such as Overwatch still appear healthy and acceptably saturated, so we can't complain here.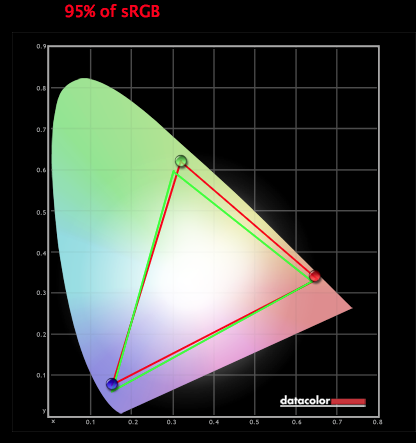 In our test, Gamma had a DeltaE of 1.59 out of the box which can be calibrated to 2.32, which is still a few points away from the ideal 2.2. This made the screen look a bit washed and resulted in a lower average contrast of 700:1, but we preferred this setting since blacks, although a bit lighter, did not have any crushing. We've seen other 240Hz gaming monitors like the Asus PG258Q which has one of the best scores in these tests, but in high-speed gaming, most would be pressed to see the difference.
If you think about it, the BenQ Zowie XL2546 doesn't focus on imaging quality but rather, on a fast and blur-free performance. This new model doesn't include FreeSync or G-Sync like the BenQ Zowie XL2735. Instead, users will get to enjoy BenQ's Dynamic Accuracy technology which the company claims to reduce blurs further which are detrimental to your focus.
BenQ hasn't explained how this proprietary feature works, but it is an improved version of their Blur Reduction feature which ran into some issues in a few of their models. This tech provides the benefits of capabilities such as ULMB without dimming the screen too much. One thing that probably didn't change is that DyAc will not function with Adaptive Sync, explaining the reason why the BenQ Zowie XL2546 doesn't come with FreeSync.
Older versions of this solution to blurring also did not work at higher refresh rates, meaning gamers have to choose between unleashing the frames or forcing a limit to keep the benefits of backlight strobing. Dynamic Accuracy works all the way up to 240Hz, and it is a built-in feature that is constantly turned on no matter what mode or preset you use. It still noticeably reduces the brightness of the BenQ Zowie XL2546, but since BenQ installed a 400cd/m2 backlight, it won't be as dim as their older models with Blur Reduction turned on.
DyAc is not a marketing gimmick.  During our Overwatch session, we did notice how pristine the image was. We did not notice flickering, ghosting, or smearing even if we looked hard enough, which was a fantastic experience which differentiates the BenQ Zowie XL2546 from the rest. We aren't as eagle-eyed or sensitive as the talented gamers out there, but we are glad this magic works with minor disadvantages.
Finally, the BenQ Zowie XL2546 in all its high-speed glory posted an input lag score of only 4.3ms which is excellent for a gaming monitor. We couldn't ask for more since the product was responsive and fast enough to register every input we made. There was absolutely no delay on the screen, and whenever that advantage didn't give us an edge in Overwatch, we knew we could only blame our mechanical skills.
Thoughts on the BenQ Zowie XL2546
The BenQ Zowie XL2546 is a responsive, and blur-free beast which E-Sports purists will love for its superb performance. Dynamic Accuracy does change the game a bit, although we aren't sure if gamers are willing to let go of Adaptive-Sync for it. We also suspect DyAc is to blame for the slightly lower scores from our calibrator, but that doesn't mean we rate this model lower.
This review revealed that the BenQ Zowie XL2546 is a product created to improve focus and reaction time. The product relinquishes eye candy for pure speed, making it one of the best E-Sports monitors in the market right now.