Updated: 144Hz monitors under $200 used to be impossible to find a few years back since you had to pay for a hefty premium for the extra smoothness. Today's advancements in technology and the normality of these monitors in the gaming market has dropped pricing considerably.  The 144Hz monitors under $200 available today make responsive and smooth gaming reachable by a wider audience which also expanded the reach of E-Sports class gaming.
What Can I Expect From A144Hz Monitor Under $200 in 2020?
Frankly, 144Hz monitors aren't the best you can buy nowadays since their heyday has long passed. There are faster and higher-resolution models coupled with modern technologies, but those incur a premium tax some are not willing to pay. 144Hz monitors under $200 will definitely have a few shortcomings or limitations, but that's something we're willing to live with to experience smoothness for cheap.
The first limit of 144Hz monitors under $200 is that they are all 1920 x 1080 in resolution making them less crisp or  detailed than their 1440p and 4K counterparts. However, that's a good thing since the monitor will be relatively easy to run with decent midrange GPUs. Building a setup for competitive E-Sports has never been as affordable and manageable like it is now.
The second biggest limitation is the 144Hz monitors under $200's lack of creature comforts. Some of the models presented below won't have a complete range of ergonomics, additional connectors, or extravagant calibration settings. Image quality should matter less in this category anyway since most of your cash pay for the extra frames the screen will allow.
You also have to accept that most of the 144Hz monitors under $200 are older models which could mean that they aren't the current best and brightest offerings. Their time and staying power in the computer market reduced the pricing, but it also says that they are reliable options since they are still offered.
Reasons to Buy 144Hz Monitors Under $200 in 2020
Most of us mere mortals have limited budgets for gaming gadgets such as monitors because of, well, everyday life. That's the most obvious reason of all, but considering to get a product that fits in the 144Hz Monitors Under $200 category has several benefits. For one, you don't dispose of a ton of cash which enables you to save for another upgrade or better PC specs such as a more powerful GPU.
There are also some who would purchase one of the 144Hz Monitors Under $200 solely for the extended refresh rate for E-Sports titles. Think about it, games like CS:GO rely more on precision and speed instead of nifty extras or eye-popping color accuracy. It's also easier to build a triple monitor setup for the ultimate immersive experience if you choose budget-friendly monitors from this tier.
But the bottom line is that these monitors can still offer a considerable upgrade for users if they are coming from 60Hz variants. The smoother motion and graphics isn't something we can describe in words, nor something you can let go of once you've tried it. We've even heard a few gamers swear by 1080 at 144Hz versus 4K at 60Hz because of the former's benefits for gaming.
The Best 144Hz Monitors Under $200: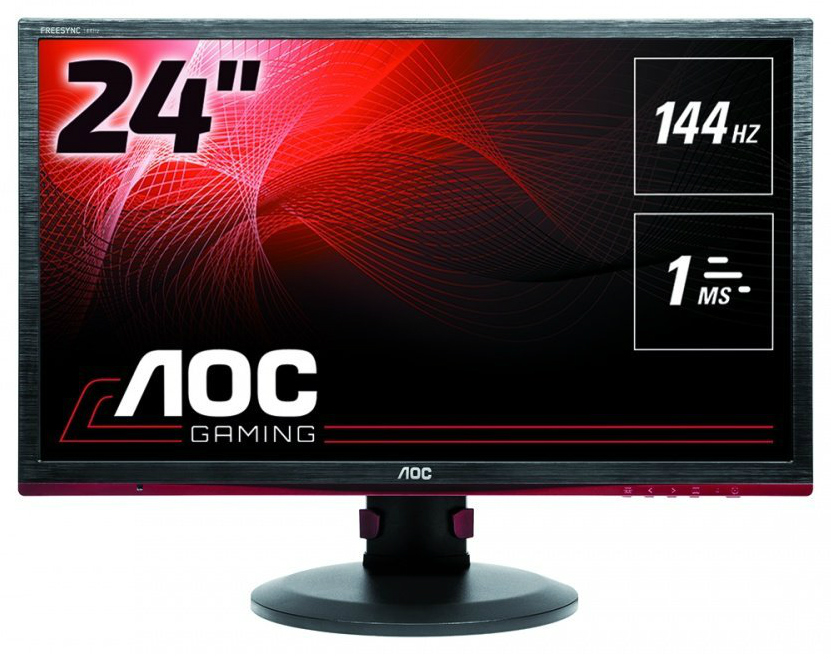 The AOC G2460PF is our top pick since it provides a smooth and responsive display output coupled with a well-equipped package. This FreeSync monitor comes with a fully-adjustable stand and a build quality that should outlast a few upgrade cycles. It's FreeSync range of 35Hz to 144Hz is also one of the best in the business, meaning your gaming is protected even if the FPS drops below reasonable levels.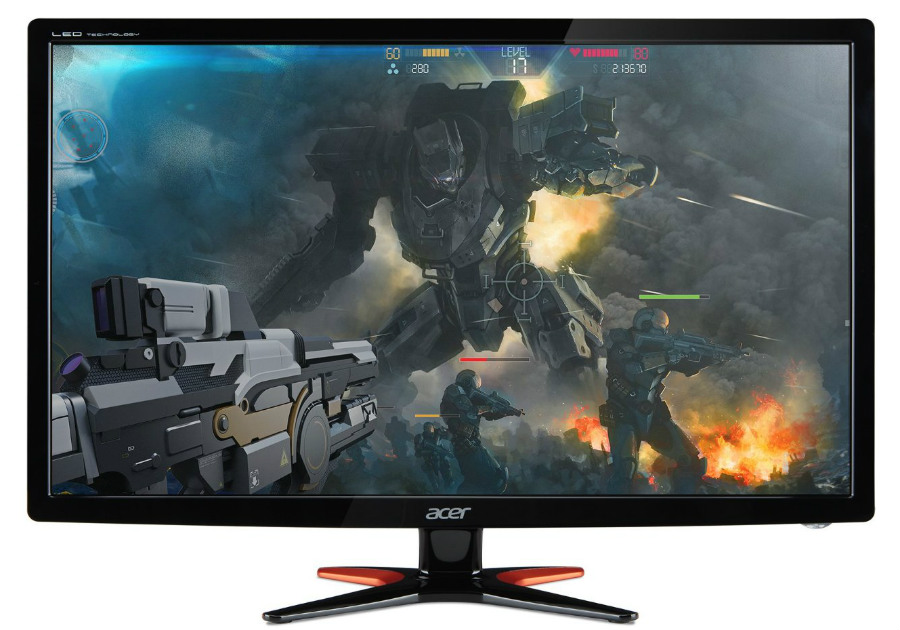 The Acer GN245HL is one of the oldest models in this lineup, but it still is one of the best selling gaming monitors because of its affordability. For less than $200, you get to enjoy smooth graphics will less blurring, making it ideal for low-spec E-Sports titles like CS:GO. The GN246HL isn't flicker-free and fully-adjustable, but its VESA compatibility should solve your setup woes easily.
MSI Optix G24C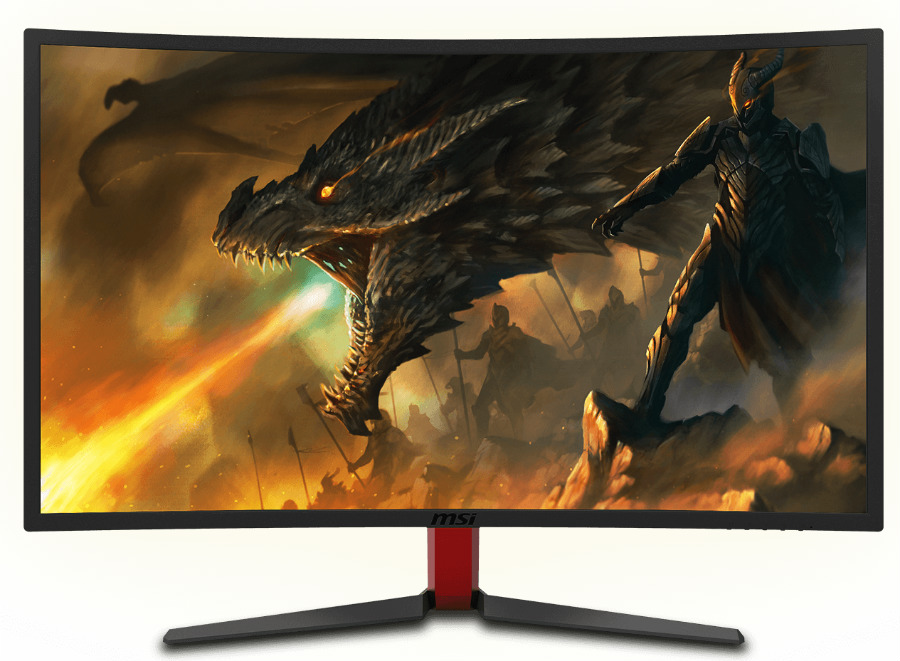 The MSI Optix G24C is the cheapest curved 144Hz monitor in the brand's line up, but it carries a few enticing specs that could sway the thrifty gamer. This monitor sports a curved VA panel that offers a certain level of immersion which isn't readily available at this price point. The G24C also provides more vibrancy and saturation due to its wider gamut and deeper contrast ratio.
Acer ED242QR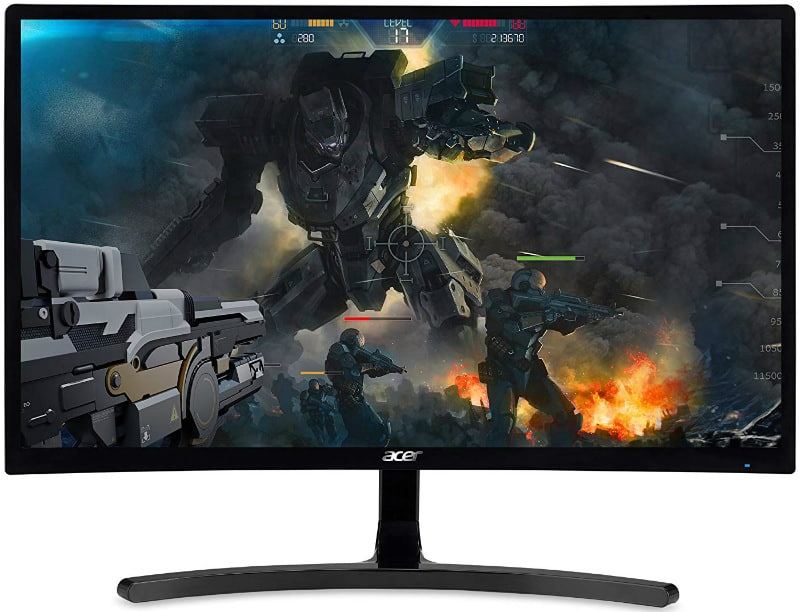 The Acer ED242QR brings a curved VA panel with deeper blacks and more vibrant colors at a low price. The monitor's simple design that includes an OSD joystick makes it one of our favorites because it's easy to place in any aesthetic theme you can create. It's also a huge selling point that the Acer ED242QR comes from a brand that sits in the top three when it comes to gaming displays.
MSI Optix MAG241C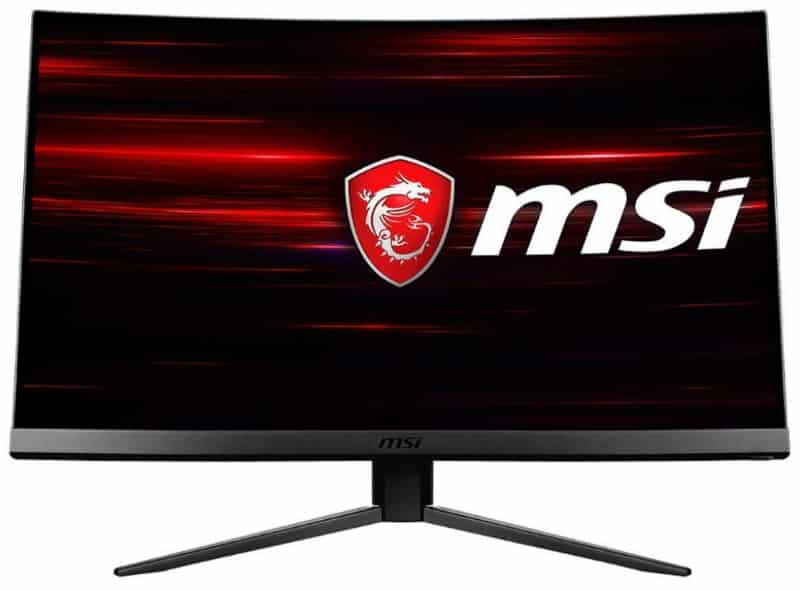 The MSI Optix MAG241C is the upgraded variant of the G24C, so it sells for a bit more than the $200 target. This model carries improvements such as better aesthetics and ergonomics, plus a much more convincing imaging output. The MSI Optix MAG241C still belongs in the best 144Hz monitors under $200 line up because it regularly gets price cuts at random points of the week.
Viotek GN24CB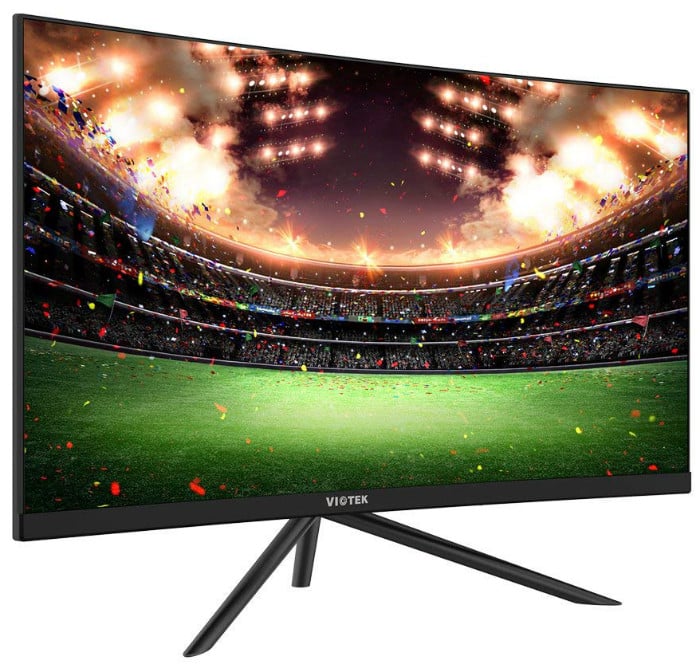 The Viotek GN24CB comes from a less-known brand, but it still offers excellent gaming performance at a low price. The VA panel comes equipped with FreeSync and advanced overdrive feature to cure flaws such as blurring so users can enjoy 144Hz visuals comfortably. The Viotek GN24CB is also borderless and VESA-compatible, making it a viable solution for multi-display setups.
Acer KG241Q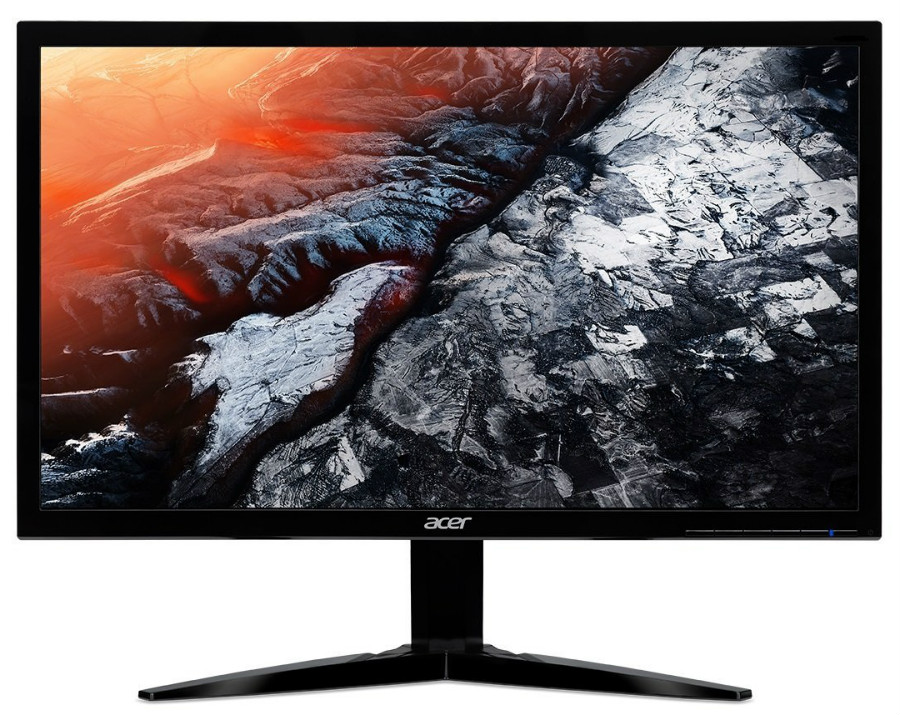 The Acer KG241Q features a refreshed TN panel that offers a 144Hz refresh rate and reasonable image quality in a low-priced package. This model sports the company's signature design and built in features which include six-axis color adjustment and AcerVisionCare. This model isn't fully adjustable, but we love its contemporary appearance over the XFA240.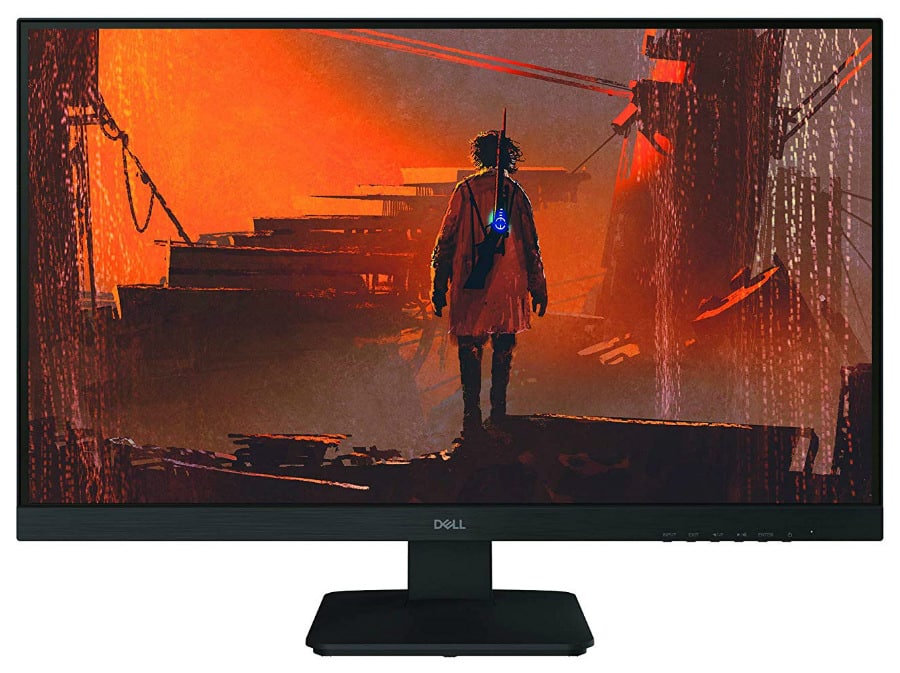 The Dell D2719HGF is the cheapest 27-inch 144Hz monitor available that we can recommend for our readers. The device has modest physical features, along with a 2ms maximum response time specification which goes against the usual 1ms claim. Image quality isn't the best, but what makes it stand out is the 144Hz screen that's included in a sleek package that broke a lot of pricing barriers.
AOC G2590FX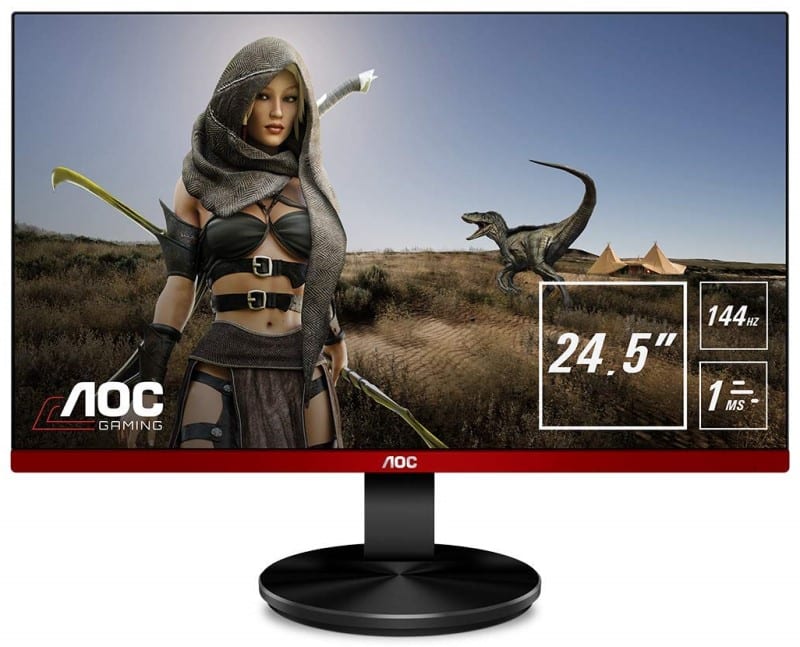 The AOC G2590FX offers decent imaging quality to go with its 144Hz refresh rate and excellent responsiveness. For around $190, you get a full-ergonomic device that looks sleek thanks to its borderless screen and minimalist aesthetic. This model is one of the few that can provide hassle-free G-Sync compatibility, making it a fantastic buy if you are using an Nvidia GPU.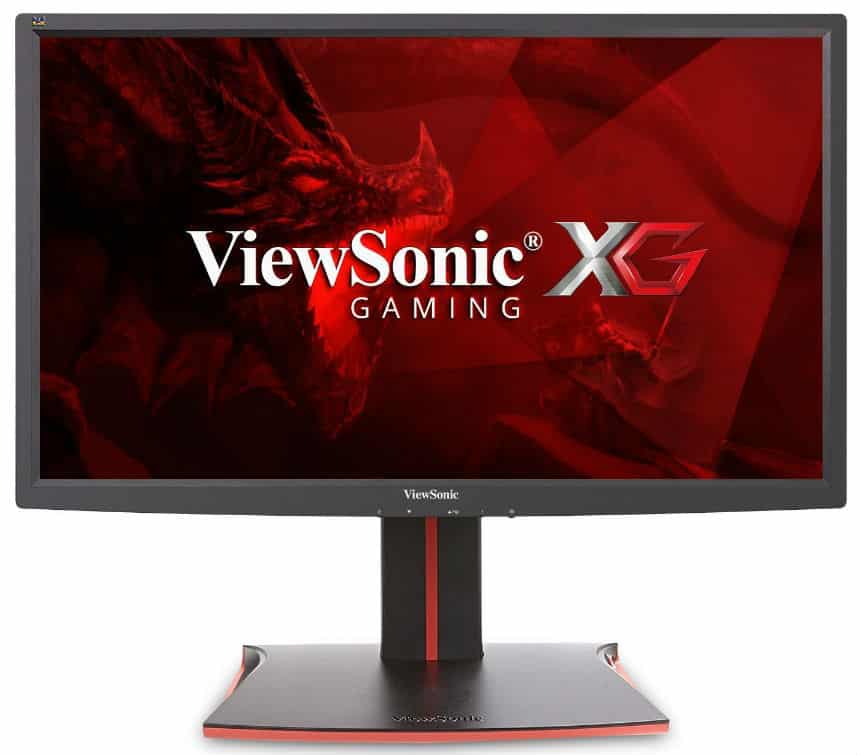 The ViewSonic XG2401 is one of the few "old but gold" models in the market thanks to its reputation as one of the best when it comes to TN panel color quality. The flexible stand offers excellent functionality, while the solid build quality and premium feel contrast with this offering's affordability. It's also tested by a lot of users to be G-Sync compatible, so it's a great and affordable option if you want to game smoothly using an Nvidia GPU.
Acer XFA240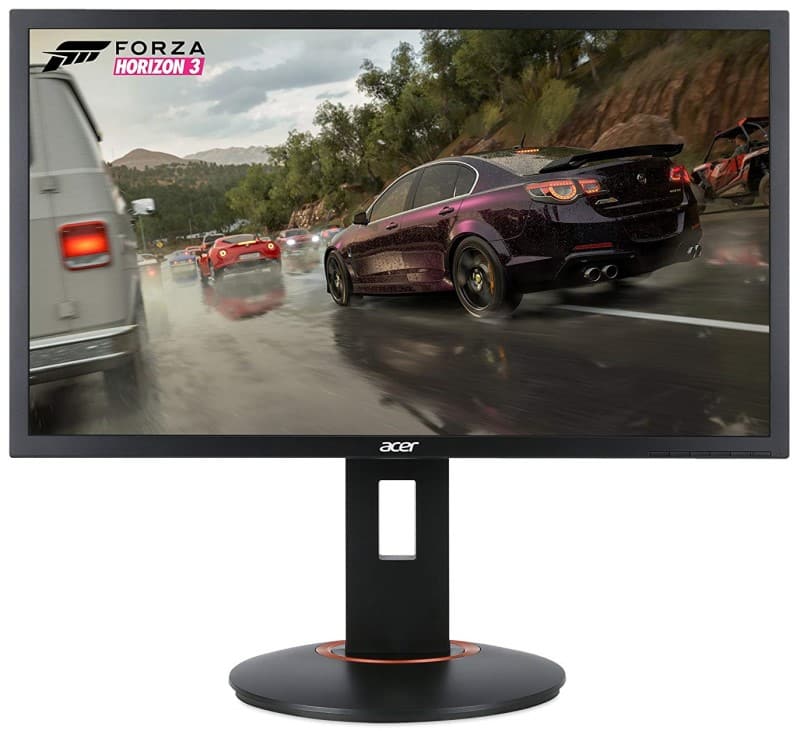 The Acer XFA240 is a no brainer if you want a gaming monitor that comes from one of the top three names in the market. This model offers a full range of ergonomics along with a premium-grade build quality which is similar to what you will find in their top-end offerings. The Acer XFA240 is certified to be G-Sync compatible, plus it has one of the lowest input lag scores in the lineup.
Asus VG248QZ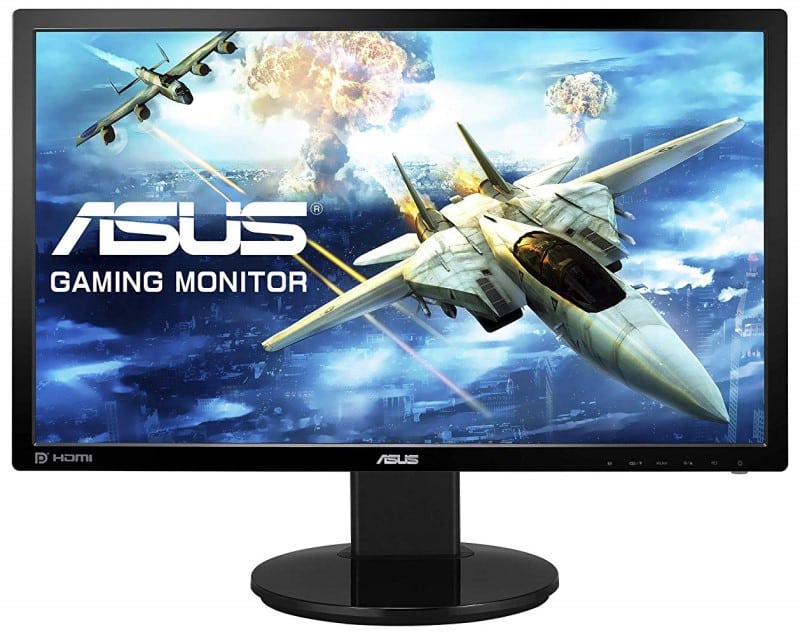 The Asus VG248QZ is a revamped version of the pioneering VG248QE, offering the same 144Hz 1080p screen that's suitable for everyone. The device includes excellent features, but its main selling point is its newer version of the brand's Trace Free technology. This should correct the flickering issue of a predecessor, but what's best about it is its starting at the sub-$200 price point this time around.
Dell S2419HGF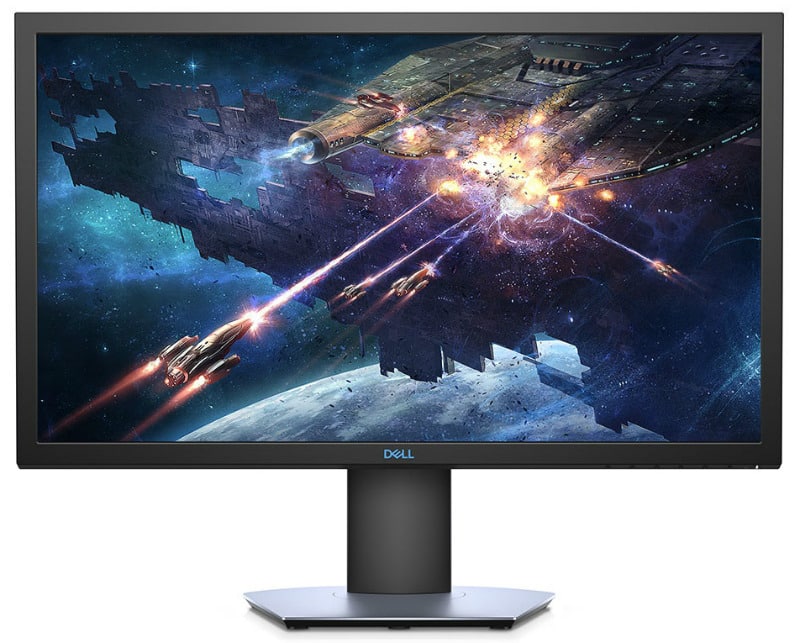 The Dell S2419HGF looks like its dressed for the office, but its actually a 144Hz gaming monitor that offers a lag-free and smooth experience. The timeless design is synonymous with reliability, so won't have to upgrade for quite a while. The FreeSync feature makes this an excellent pair for the latest Navi cards which should be able to max the refresh rate out for quite some time.
Editor's Note: The 144Hz monitors under $200 are still excellent upgrades if you want to improve your gaming experiences and success due to their responsiveness and smooth output. These offerings are the current practical choices you can buy even if some of them are outdated. We now have 240Hz gaming monitors, but the leap between the refresh limits isn't as profound as 60Hz to 144Hz, diminishing the returns of every dollar spent. Choose wisely!
About the Author: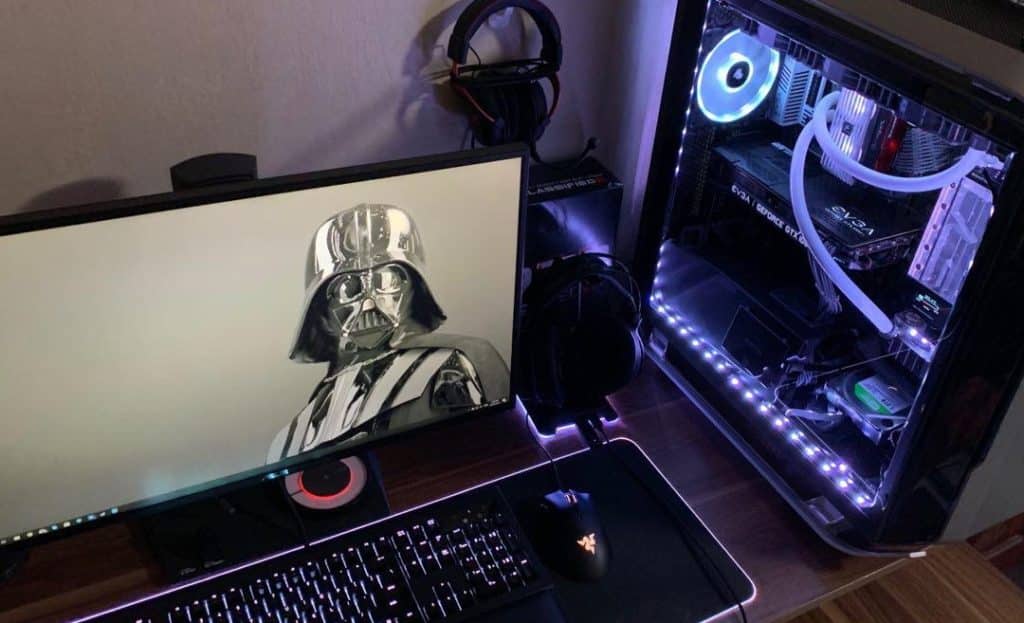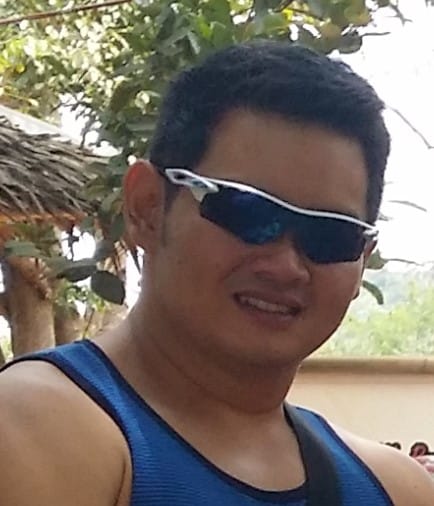 Paolo is a gaming veteran since the golden days of Doom and Warcraft and has been building gaming systems for family, friends, and colleagues since his junior high years. High-performance monitors are one of his fixations and he believes that it's every citizen's right to enjoy one. He has gone through several pieces of hardware in pursuit of every bit of performance gain, much to the dismay of his wallet. He now works with Monitornerds to scrutinize the latest gear to create reviews which accentuate the seldom explained aspects of a PC monitor.