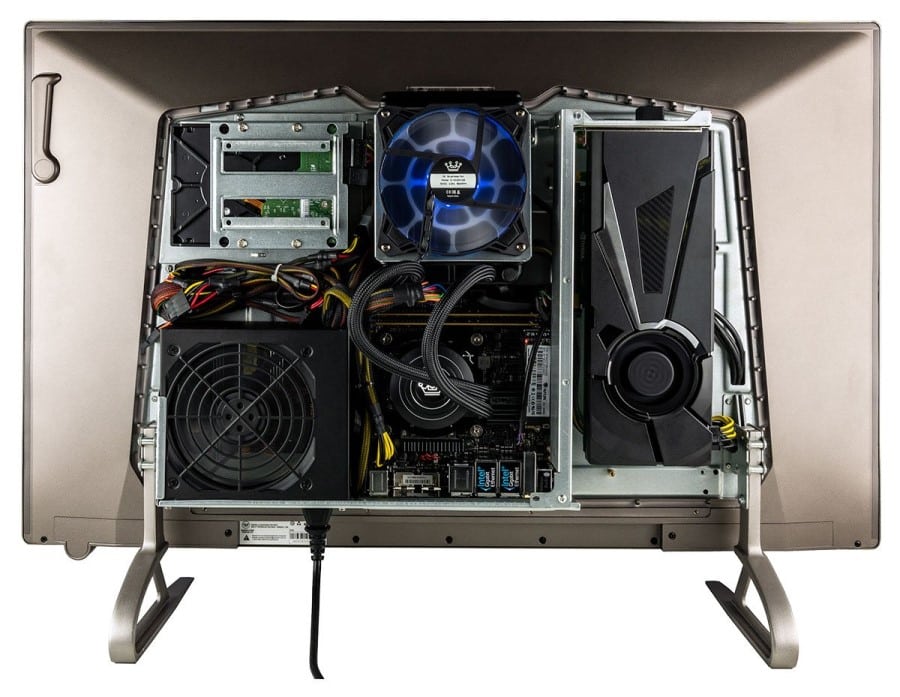 Best All in One Gaming PC is your answer if you want the full power of desktop-grade components and the compact characteristics of a gaming laptop. They are now rare since custom pre-built brands like Maingear and Origin PC have stopped making them, while big name brands such as Asus or Dell usually offer their AIOs for the business users. But don't worry; we've already found some of the best all in one gaming pc you can buy this year.
Pros and Cons of Buying the Best All In One Gaming PC
The main proposition of an all in one gaming PC is its convenience brought about by a single fully-built device that saves space and energy. These devices are no bigger than some of the gaming monitors we've tested, allowing gamers with small spaces such as study corners or those who live in dorms enjoy the high performance it offers. It's also typical to find a complete set in a single box which includes keyboards and mice, so you don't have to buy multiple objects.
Of course, these facts also translate to aesthetics since you don't need to deal with various messy cables and separate peripherals such as speakers or a gigantic tower case. AIOs are designed with minimalism in mind, so they usually look more modern or attractive than a regular monitor and system unit setup.
However, the biggest flaw of all-in-one gaming PCs is exactly the one characteristic that makes it viable. The size restrictions mean manufacturers oftentimes cannot use full desktop-grade components and opt for those meant for laptops instead. Parts like these such as processors and graphics cards are not replaceable, plus they usually have performance penalties compared to desktop variants since they use less power.
Parts which you can replace like SODIMMS or laptop-form factor RAM sticks are usually harder to find in some variants. They are also pricier than their counterparts, so upgrading can be a pain for your budget, if not impossible. It's also widely known that if an AIO PC breaks, you have to send it all in whereas a PC can be reconfigured with spares so you can continue using it.
The good news that all in one gaming PC brands are now smarter and more customer-friendly to negate these known caveats. Availability is scarce, but the chosen few are in one way or another upgradable or serviceable by the user. You also have the option to customize these products according to your needs, taste, and budget to ensure that the all in one gaming PC will be a good fit.
The Best All in One Gaming PC You Can Buy in 2023
Here are the honorable few options you can consider if you want to game without need a full desk or avoiding cable and peripheral clutter is on your list:
Lenovo IdeaCentre AIO Y910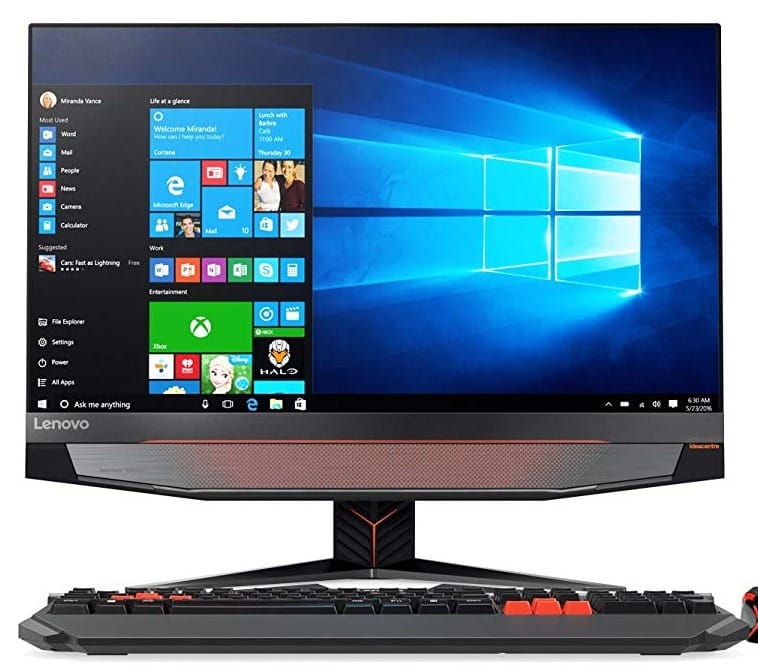 The Lenovo IdeaCentre AIO Y910 is designed with peak performance in mind while looking the part of a gamer-centric setup. The device features a 27-inch bezel-free display that goes up to 115 Hz for fast and smooth gameplay using a range of GPUs that cover the AMD RX460 all the way up to the Nvidia GTX 1080. It's complemented with a pair of 5-Watt Harman Kardon speakers which include 7.1 Dolby Audio for improved immersion.
The Lenovo IdeaCentre AIO Y910 is designed with a streamlined footprint to decrease its space consumption further. All of its connectivity ports are accessible on the side, plus there is a pop-out headset hanger for your cans so you can hang them neatly after a tough round of gaming. It's also worth noting that you can use this model as a monitor for other devices via its HDMI slot and Instant Display feature.
But what we love the most about the Lenovo IdeaCentre AIO Y910 is it is semi-upgradable. You only have to press the Y button at the back to open the hood and gain access to the GPU, RAM slots, and storage. The device can be pre-customized if you order it via Lenovo.com, but it's nice to be able to swap out some of the OEM parts with your preferred components.
Velocity Micro Raptor One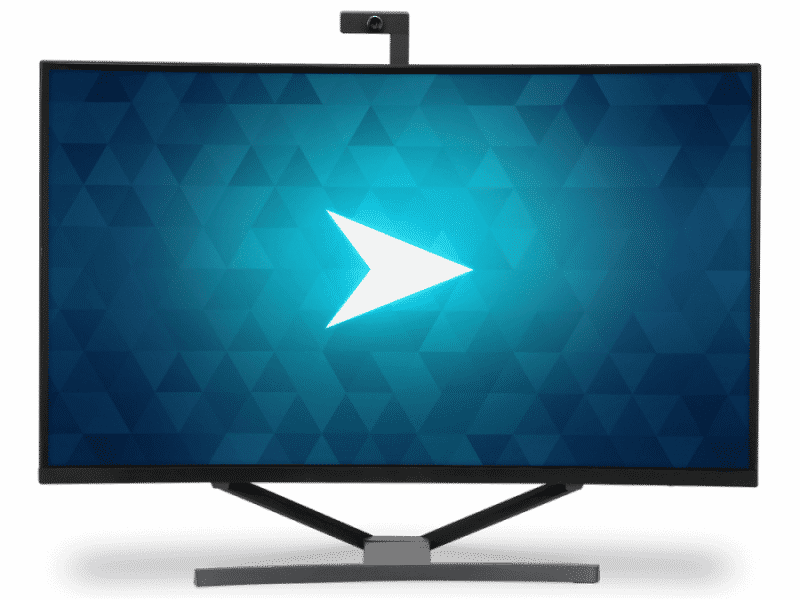 The Raptor One from Velocity Micro is an all in one gaming PC that's designed to go head to head with a full-sized desktop. The device features a 32-inch curved display with a QHD resolution and a 144Hz refresh rate that fits quite nicely in the current gaming standards of the market. The minimalist design makes it look like it's built for productivity, but what's under the hood will surprise you.
Unlike many of the AIOs available today, the Raptor One is fully customizable, meaning swapping out parts isn't limited to a GPU or memory sticks. The device supports M-ITX and ITX boards, so you can swap out the included component if the need arises. The configuration page offers the latest Turing GPUs from the GTX 1650 all the way up to the RTX 2080, along with the full range of Intel's Coffee Lake processors.
The system is cooled with A proprietary liquid cooling system designed for the Raptor One, so thermal throttling shouldn't be an issue despite having less air volume in the system due to the size. Every Raptor One is customized directly solely in the Velocity Micro headquarters in Richmond, VA, so meeting your demands with guaranteed quality can be expected.
Eluktronics 34" Curved All in One Gaming PC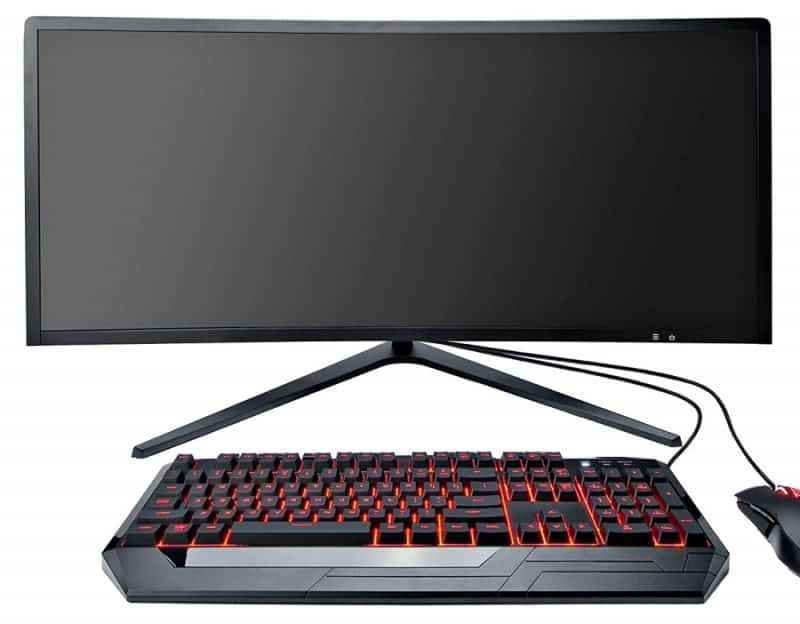 The Eluktronics 34" curved AIO is a unique option in this niche market since its the only ultrawide option that is still available. The device comes a 3440 x 1440 60Hz curved screen that's great for immersive gaming and enjoying the widened field of views in AAA titles. Full upgradability is also a key ingredient of this product, so practically all of its internals are swappable with widely available parts in the market.
The chassis for the Eluktronics 34" AIO is designed to be mounted on a wall for the ultimate minimalist setup. But what stands out is its interior design which can accommodate any M-ITX motherboard on the market, along with desktop grade processors and graphics cards. The Eluktronics online configurators give you the option to pick anywhere from a Core i9 9900K to a 1TB NVMe drive so they can provide you with a bespoke unit that will fill your heart with contentment.
Eluktronics already offers a wide array of options for this all in one gaming PC, but you can also order it as a barebones package which is composed mainly of the chassis and the screen. Doing this will allow you to save money by buying your own parts and assembling the computer yourself. You can also pick between air cooling or get a free upgrade to liquid cooling for both the custom built and barebones packages.
CUK Bionic G32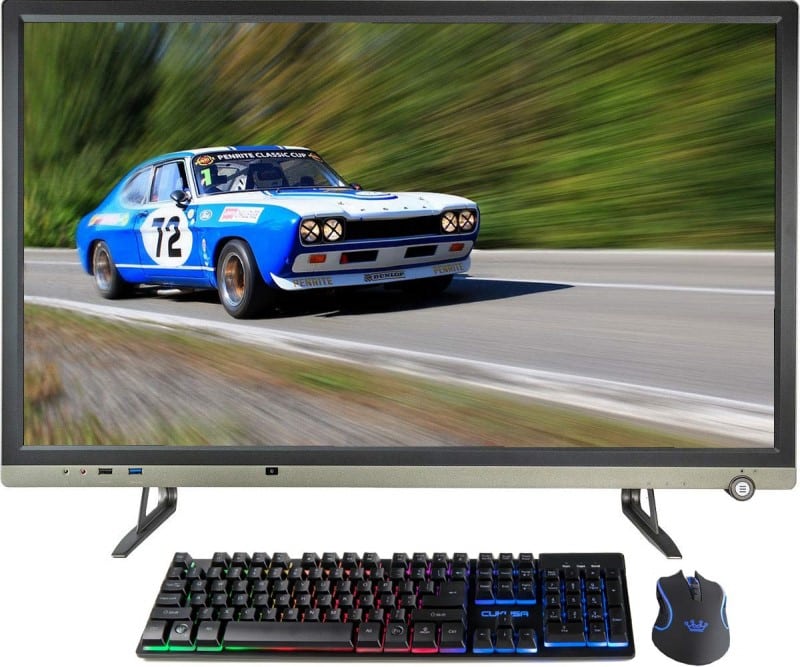 Go to Official Website
The CUK Bionic G32 offers a VR ready all in one gaming PC that's built with the latest enthusiast components available today. The device primarily provides a 32-inch 144Hz QHD screen that's built into a sleek chassis that can be mistaken as a unit meant for business users. This option is available for purchase from retailers fully-built, but you can also configure your own via CUK USA's online store.
The CUK Bionic G32 comes in several flavors that will fit most needs and budgets. The company lets you pick between Intel's 8th and 9th generation processors and the venerable GTX 1060 all the way up to the latest RTX 2080. This device also uses an M-ITX board, so upgrading for future builds is possible beyond your warranty period.
The CUK Bionic G32 is also available as a barebones unit, so you can enjoy building your own system according to your needs and budget. Fitting PC components into a chassis like this is more complicated than a regular build, but this model has one of the more user-friendly layouts in this roundup.
Thoughts on All in One Gaming PCs
All in one gaming PCs or AIOs aren't as popular as full-sized desktops, but these brands' shift to full customizability answers the limitations that were prevalent in the consumer's mind. They are more expensive, but cutting-edge designs like these are well worth the extra premium. We hope to see more brands and options in the near future, since extra space is becoming more and more expensive.
About the Author: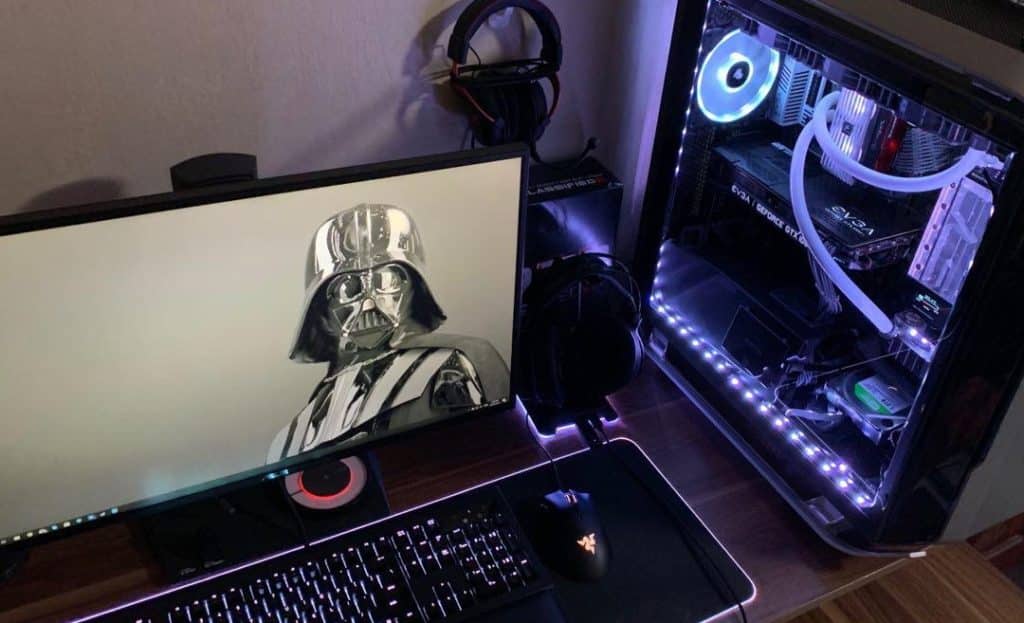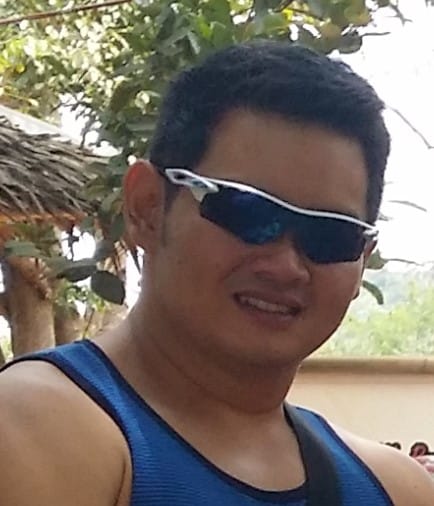 Paolo is a gaming veteran since the golden days of Doom and Warcraft and has been building gaming systems for family, friends, and colleagues since his junior high years. High-performance monitors are one of his fixations and he believes that it's every citizen's right to enjoy one. He has gone through several pieces of hardware in pursuit of every bit of performance gain, much to the dismay of his wallet. He now works with Monitornerds to scrutinize the latest gear to create reviews which accentuate the seldom explained aspects of a PC monitor.