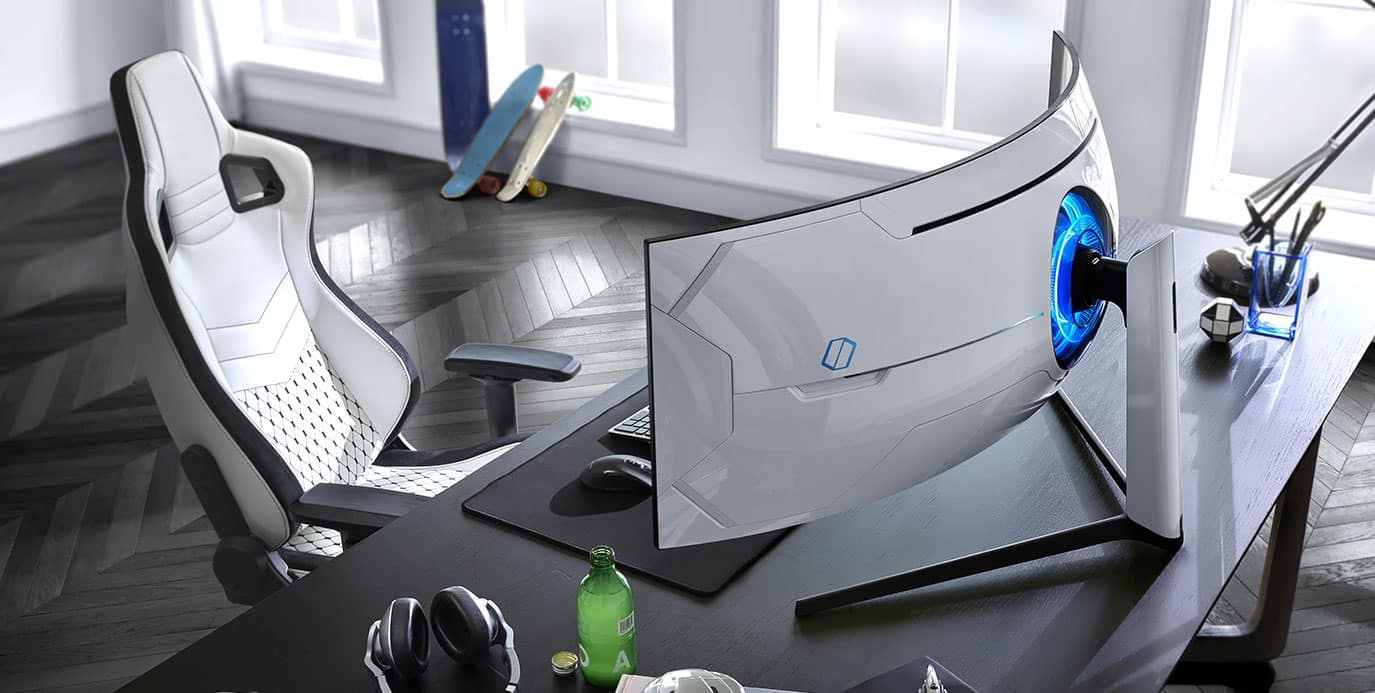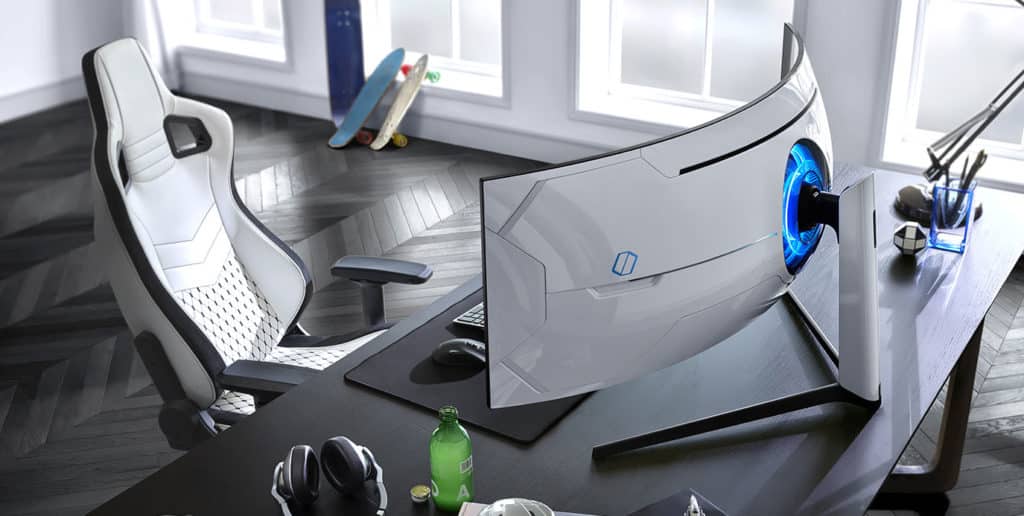 CES 2020 gaming monitors are already out in the open and we cannot wait to get our hands on each one of them. Top brands like Asus, Dell, and Samsung almost always never fail to impress, especially this year where we think every ounce of performance is squeezed out of current panel technologies. Here are the most exciting CES 2020 gaming monitors revealed over the weekend:
Asus ROG Swift 360Hz – Fastest CES 2020 Gaming Monitor for E-Sports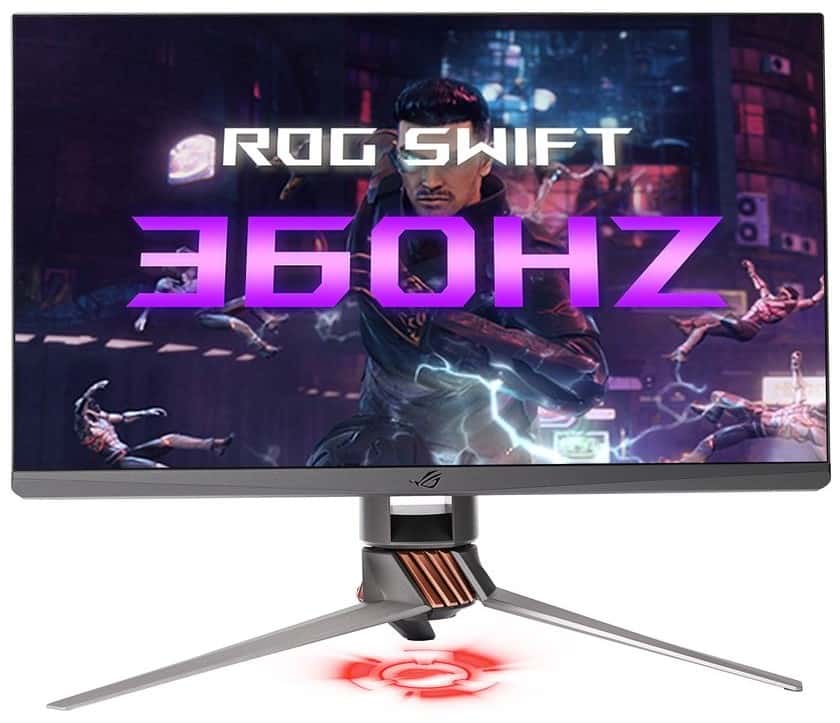 The Asus ROG Swift 360Hz used to be an April fool's joke, but it seems it's now becoming a reality to push the boundaries of E-Sports gaming.  The G-Sync gaming monitor refreshes 54 times for every blink of an eye, compared to a 60Hz variant's 9 refreshes. Asus also mentioned that the ROG Swift 360Hz draws 50% more frames every second, making it considerably faster than the Asus PG258Q's 240Hz limit.
Specs are limited as of this time, but the Asus ROG Swift 360Hz will probably utilize a brand-new TN-type module. Before you complain, you should take note that 360Hz requires a new frame every 2.78 seconds, so TN technology is the best bet if you want the pixels to keep up.
The Asus ROG Swift 360Hz will use the same aesthetic as existing ROG Swift monitors, starting the signature helix stand. We know the look works for a lot of users, but Asus could have used the chance to create a fresher design. However, the images shown are still prototypical, so we may see changes as it comes along.
Asus PG32UQX – 32-inch 144Hz 4K HDR Gaming Monitor with Mini LEDs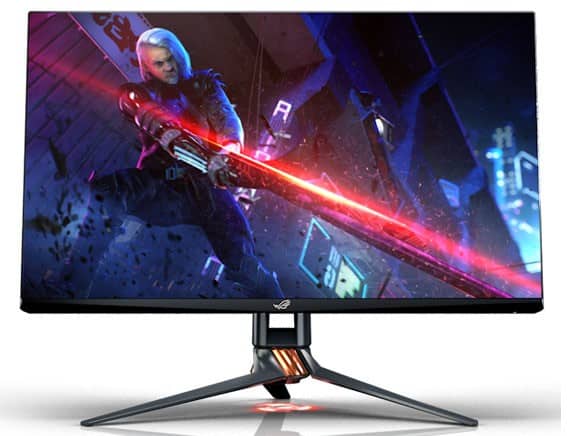 The Asus PG32UQX boasts a long-awaited 32-inch 4K screen that can go up to 144Hz just like the PG27UQ. It's been widely mentioned that 4K fits better in a 32-inch format to make its benefits more appreciable, especially in games where some claim that 1440p and the former look almost the same at 27 inches. But what makes this model stand out is its use of an 1152-zone FALD mini LED backlight which lessens haloing and provides better control in producing lifelike HDR imagery.
These high-end specs also mean that the Asus ROG Swift PG32UQX is one of the few and the product that passed Nvidia's G-Sync Ultimate Certification. The monitor is also the first gaming display to reach VESA's DisplayHDR 1400 standard, which has very stringent requirements. This model won't be cheap, but the G-Sync Ultimate certification isn't easy to come by at lower prices either.
Samsung Odyssey G9 Curvacious 240Hz Super Ultrawide Gaming Monitor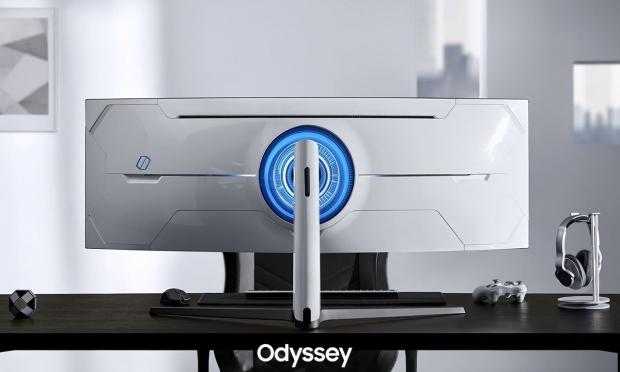 The Samsung Odyssey G9 is arguably the most ambitious CES 2020 gaming monitor we've seen thanks to its incredible 5120 x 1440 screen that goes up to a blazing 240Hz! The firm also made the curve more pronounced this time with a 1000r curvature to enhance the monitor's immersive properties. The monitor will also support both FreeSync and G-Sync, so you can run the latest RTX flagships or AMD's upcoming Big Navi cards which you will need to run this resolution at high rates.
Samsung did not pull any punches with the Odyssey G9, imbuing it with HDR1000 specifications for upscale HDR capabilities. The QLED panel provides jaw-dropping colors and contrast, ensuring that every frame you see is as engrossing as the last.
We also love the futuristic yet minimalist design of the Samsung Odyssey G9 which is both bold and unique. The white chassis is sort of a unicorn in the gaming monitor segment, while the Iron Man-style focal point at the rear adds a lot of aesthetic value. Pricing and availability are still forthcoming at the time of this writing, but you can expect to pay in the upwards of two grand for this beast.
Samsung Odyssey G7 – 240Hz 1000r Curved CES 2020 Gaming Monitors with HDR 600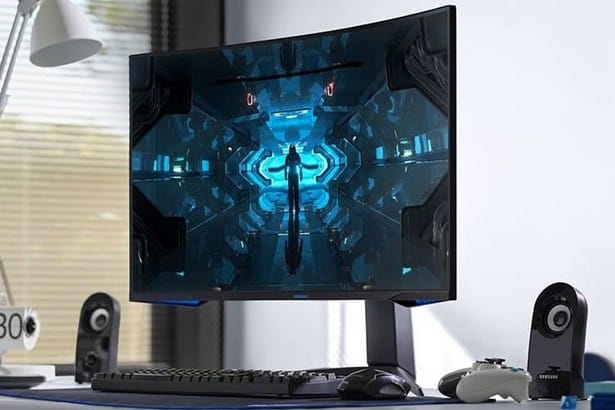 The Samsung Odyssey G7 is a gentler beast than the G9, but it answers the call for a 240Hz 1440p monitor that has been requested for quite some time. The G7 series comes in both 27-inch and 32-inch offerings, but both have sharper 1000r curves to enhance their engrossing capabilities.  Both monitors have HDR 600 specifications, making them comparable to the Samsung C32HG70 but with a higher refresh limit.
The Samsung Odyssey G7 series sports a simpler design that's also comparable to the C32HG70's, but it also features lighting add-ons and a QLED panel. Its also going to be FreeSync and G-Sync compatible which will possibly mean that the two will be the most practical choices if you want to get into 240Hz QHD gaming. Release dates and pricing aren't available as well, but we will update you once it becomes available.
Acer Predator X32 – 144Hz UHD CES 2020 Gaming Monitor with DisplayHDR 1400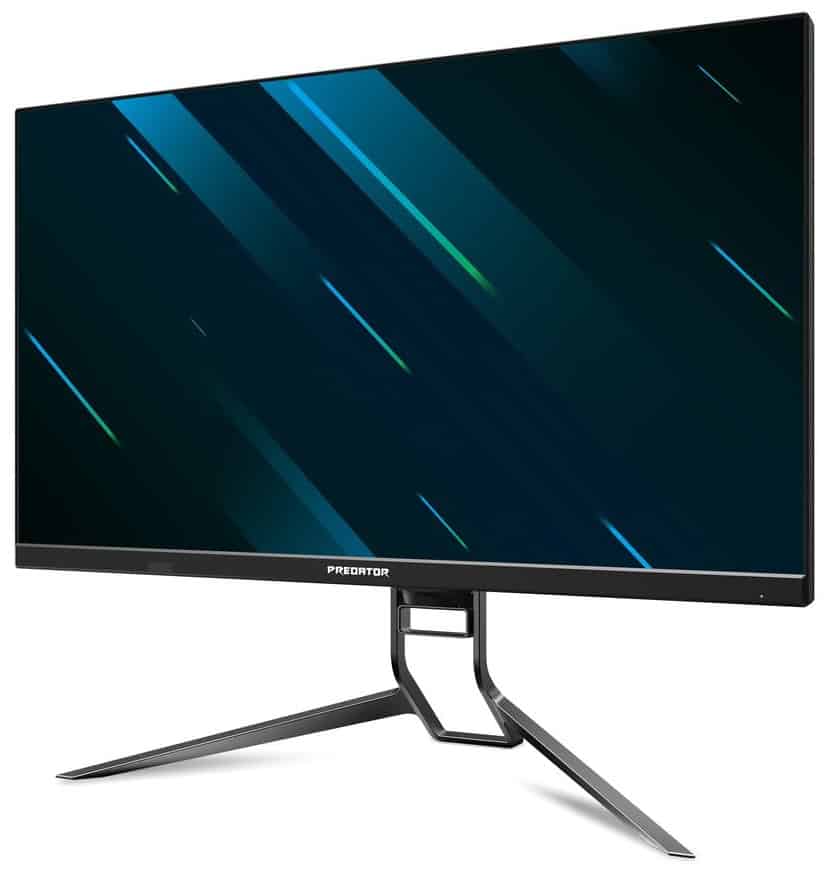 The Acer Predator X32 is another 32-inch 4K CES 2020 gaming monitor that has a 144Hz refresh rate and a searing 1400 nits of brightness. This model also utilizes an 1152-zone FALD mini LED backlight combined with an IPS panel that can produce up to 89.5% of the REC2020 gamut. Acer will also ensure that this product gets the best fidelity via factory calibration with a color Delta E average that's lower than 1.99.
The Acer Predator X32 is also G-Sync Ultimate certified, meaning its capable of true HDR performance and buttery-smooth gaming. You are going to need very powerful GPUs for this variant, so we suggest waiting for Nvidia's Ampere GPUs if you don't have dual 2080 Tis yet.
Acer Predator CG552K – 120Hz 4K CES 2020 OLED Gaming Monitor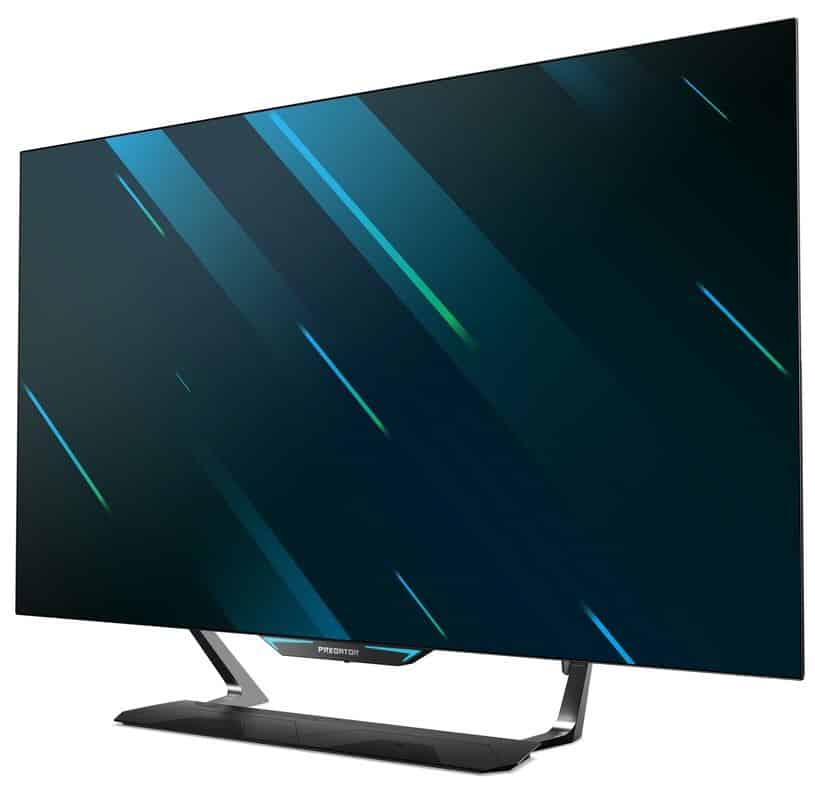 The Acer Predator CG552K stands out from the lot due to its TV-sized, 55-inch OLED panel that refreshes at 120Hz. The latter means that you get to enjoy comprehensive gamut coverages and infinite contrast ratios for substantially improved picture quality. However, what makes OLEDs particularly interesting for gaming is their naturally faster pixel response times which are often advertised to be at .5ms.
Acer also mentioned that the CG552K will be factory calibrated to a Delta E color rating of less than 1.0 for lifelike rendering. It's also FreeSync and G-Sync compatible like the Alienware AW5520QF, so you can go with either Nvidia's Ampere or AMD's big Navi when the time comes. However, what piqued our interest is the better pricing for this variant, which is around a thousand cheaper than the AW5520QF.
Acer Predator X38 – 17Hz UWQHD+ Gaming Monitor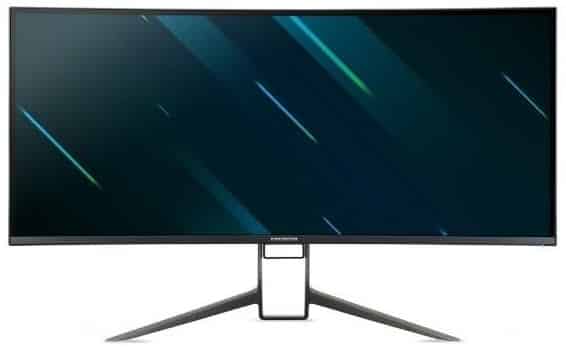 The Acer Predator X38 breaks the limitations of 38-inch UWQHD+ monitors which used to be limited to 75Hz and meant more for productivity or business use. This CES 2020 gaming monitor goes up to 175Hz via an overclock and a response time of 1ms, making it suitable for both competitive and immersive play. Acer is also treating this model with factory calibration, so it can present a color Delta E of less than one that should go well with its 98% DCI-P3 coverage.
The 38-inch behemoth is also VESA DisplayHDR 400 certified, so you can add a bit of pizzazz to your visuals. It isn't as impressive as the X32's HDR 1400 specifications, but specs like this often guarantee better imaging performance. Details regarding pricing and release dates are on their way, so stay tuned for the latest updates.