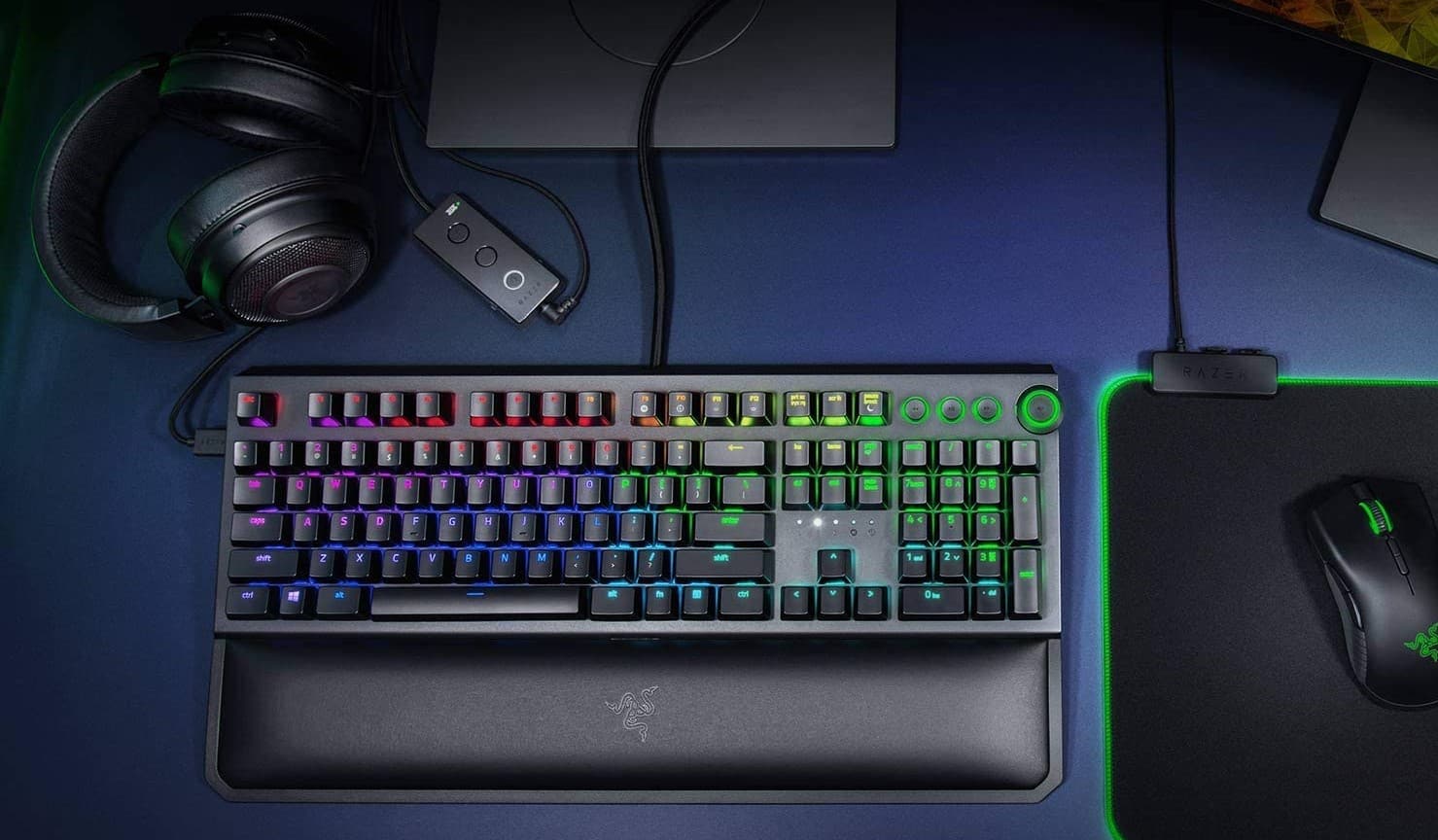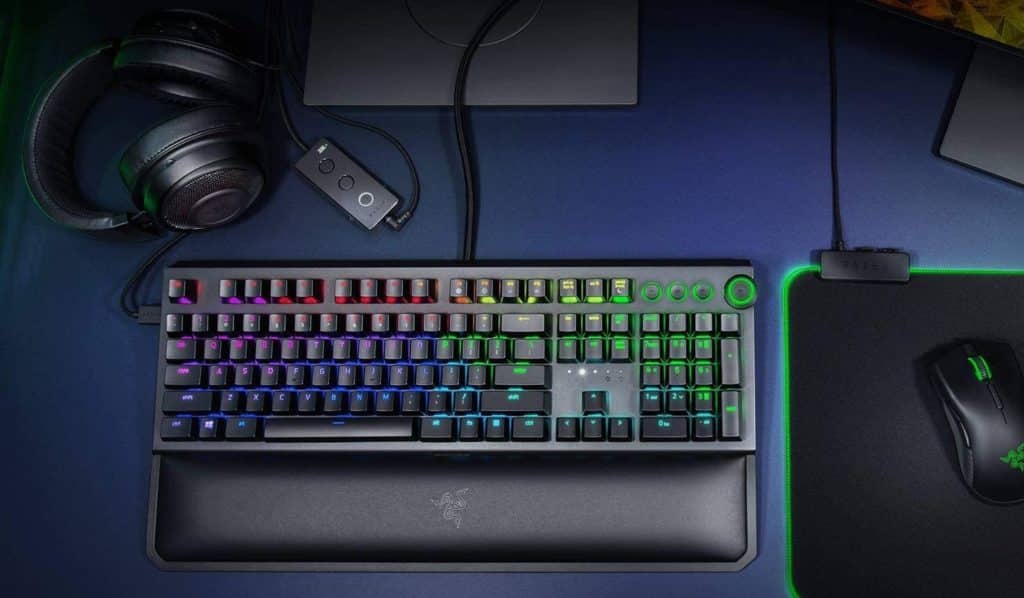 Now is a great time to buy and upgrade to the best gaming accessories since we're finding ourselves indoors more than ever due to unforeseen and unwanted events. Work from home arrangements, all-day gaming, and just plain couch potato-ing and watching movies are now essential parts of daily routines. So now it makes sense to upgrade your gear if you haven't yet to enhance your experience and comfort while doing these tasks.
PC gaming and productivity are at the center of that shift in day to day to living, and getting the best gaming accessories available today has become a solid investment. Devices such as headsets, monitors, and gaming chairs can cost a fortune, but not if you already know what's good and with tremendous value.
Best Gaming Accessories 2022
We included the best and most practical gaming accessories that we liked or loved, but we also added budget alternatives to satisfy the thrifty gamers. Check out our favorite options for this year: 
Gaming Headset – SteelSeries Arctis 7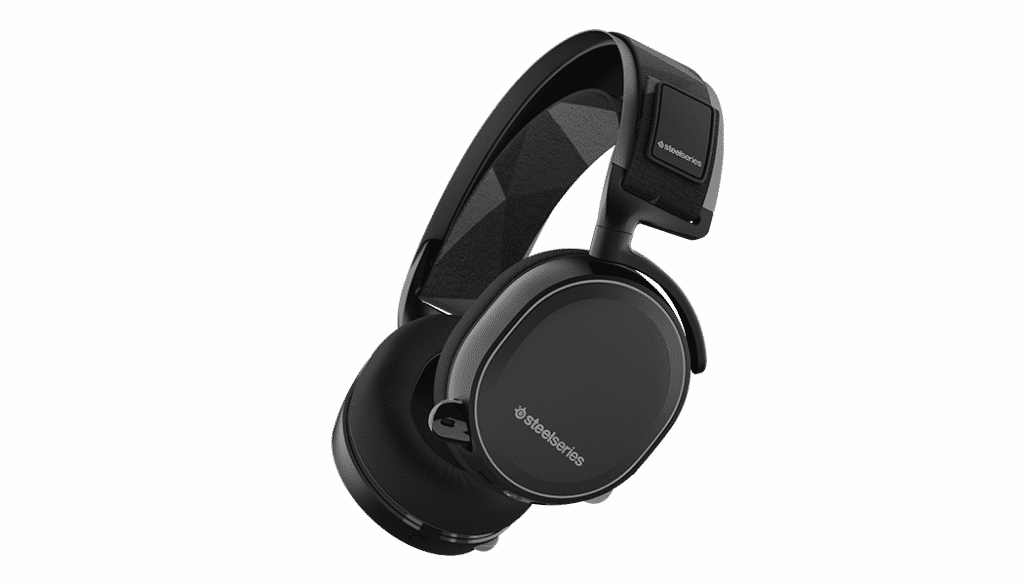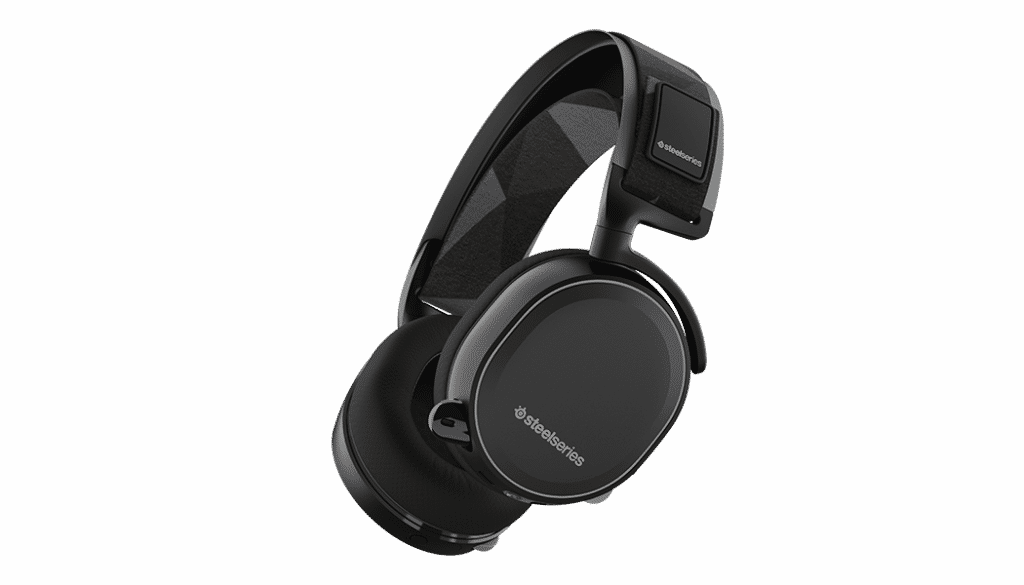 A superb headset offers two of the best gaming accessories you can buy in a single and effective package that's great for all-around use. You get enhanced audio quality and the ability to communicate with friends and family online, plus its usable for work from home setups which often require conference calls. These products are often tuned for gaming or movies with their big explosive sounds, but some models are decent at musical audio as well.
The SteelSeries Arctis 7 is one fine example that has been around for some time, and one of the best selling gaming accessories in the list. This wireless variant relies on a 2.4GHz connection so latency or delays won't be an issue. Its also touted as one of the best gaming headsets for music thanks to its excellent quality and balanced sound signature.
Budget Alternative: Corsair HS50 Pro – Consider going wired if you want decent gaming audio minus the high price tag. The Corsair HS50 Pro is one of the more comfortable and better sounding options at half the price of the Arctis 7, making it a must-buy for PC, PS4, Xbox, Switch, and mobile gamers.
Mechanical Keyboard – Razer BlackWidow Elite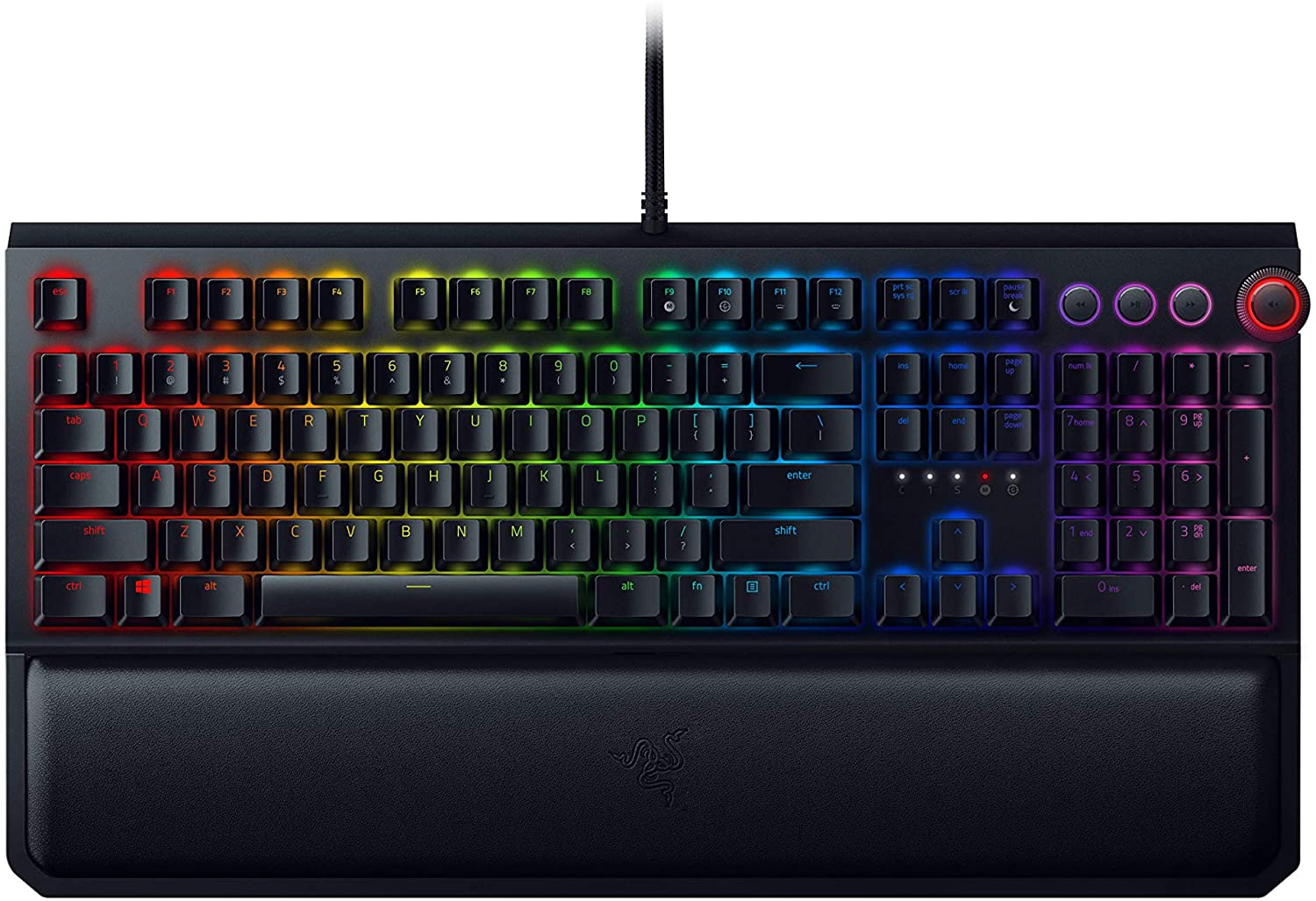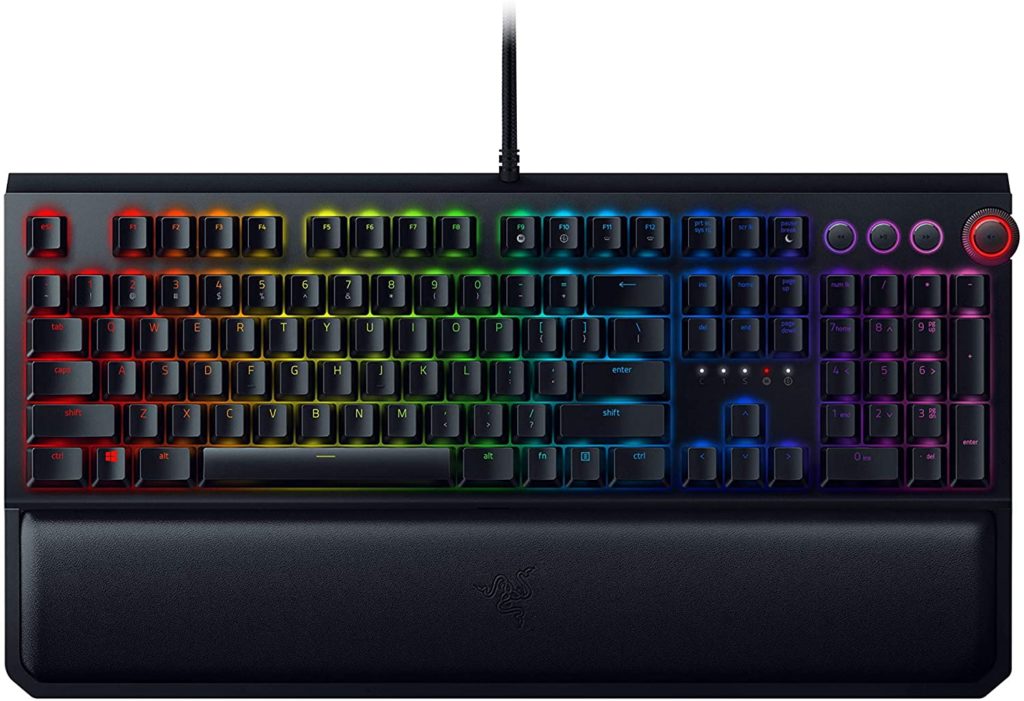 Mechanical keyboards are not only fun to use, but they also increase your efficiency for both work and play while being durable and reliable. There a lot of variants available out there with different switch types and brands, but some are more reliable and better designed than others. We recommend going with linear switches if you are planning to use it for working from home since the shorter actuation is quieter and more comfortable for extended periods.
Our favorite mechanical keyboard is the Razer BlackWidow Elite with yellow linear switches and a durable aluminum frame. Razer's exclusive switches are quite durable thanks to the massive improvements they made in recent years. The brand's Chroma RGB lighting is one of the best in the market, allowing you to customize the lighting to your liking with great brightness and accuracy.
Budget Alternative: Redragon K552 – The Redragon K552 is a compact mechanical keyboard that features crisp and durable switches. It's not as customizable as the BlackWidow Elite, but it's hard to argue with its sub-$50 price point and superb feedback.
Wireless Controller – Xbox Elite Wireless Controller Series 2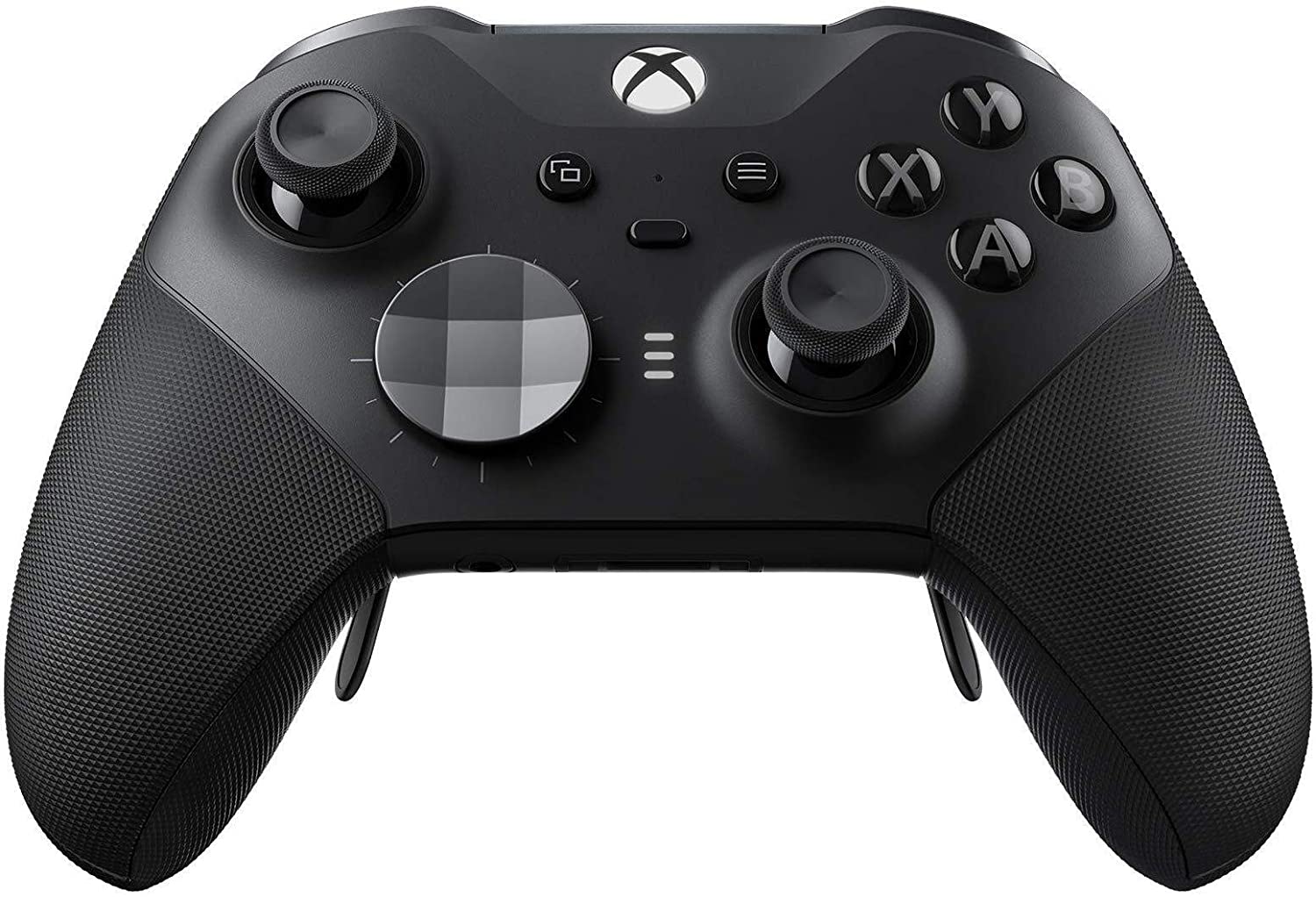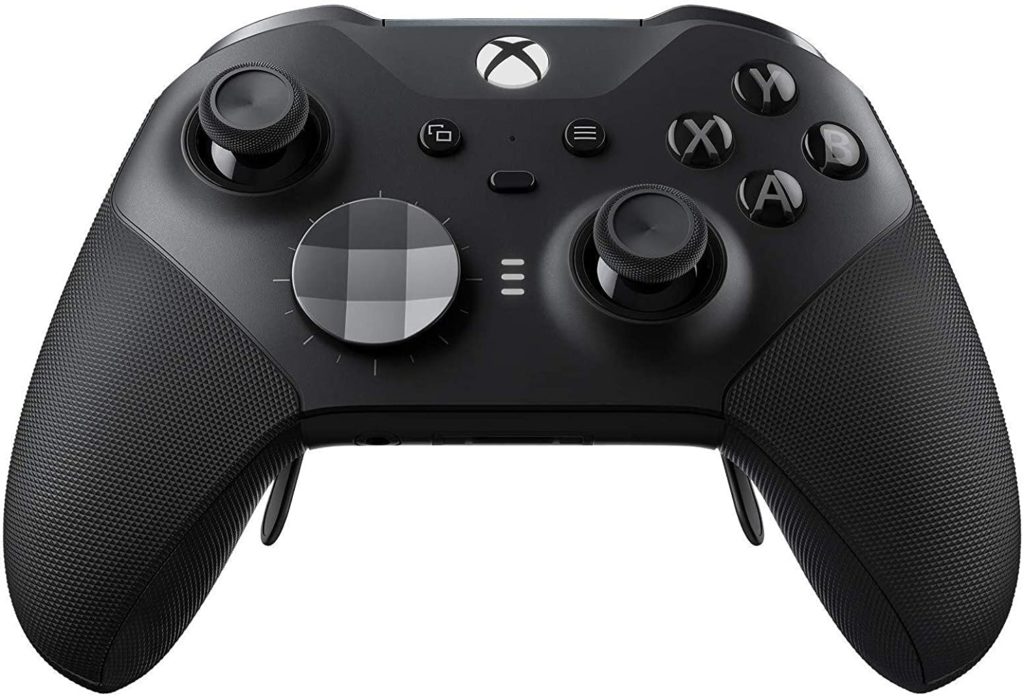 PC gaming was designed to be enjoyed with a mouse and keyboard, but you can't deny the value of having a wireless control on standby for games that feel better on them. Its easier to drive cars and fly choppers with a controller, plus it lets you sit back and relax while enjoying casual platformers or immersive RPGs. It would also be wise to buy a model that has Bluetooth connectivity, so it cant be used with various devices such as your mobile phone or tablet.
The Xbox Elite Wireless Controller 2 is the best designed and most comfortable gaming pad we've handled recently. It is quite heavy for a controller, but its various customizable features such as its triggers are very durable and nice to have. The gadget works with PC and the current Xbox One models, but it's also usable on mobile devices via Bluetooth.
Budget Alternative: Xbox Wireless Controller -The Xbox One Wireless controller has seen numerous discounts and price rollbacks by now, making it one of the most affordable wireless options in the market. It doesn't have an array of features, but it's comfortable to hold and works flawlessly with PC games.
Gaming Mouse – Razer Death Adder V2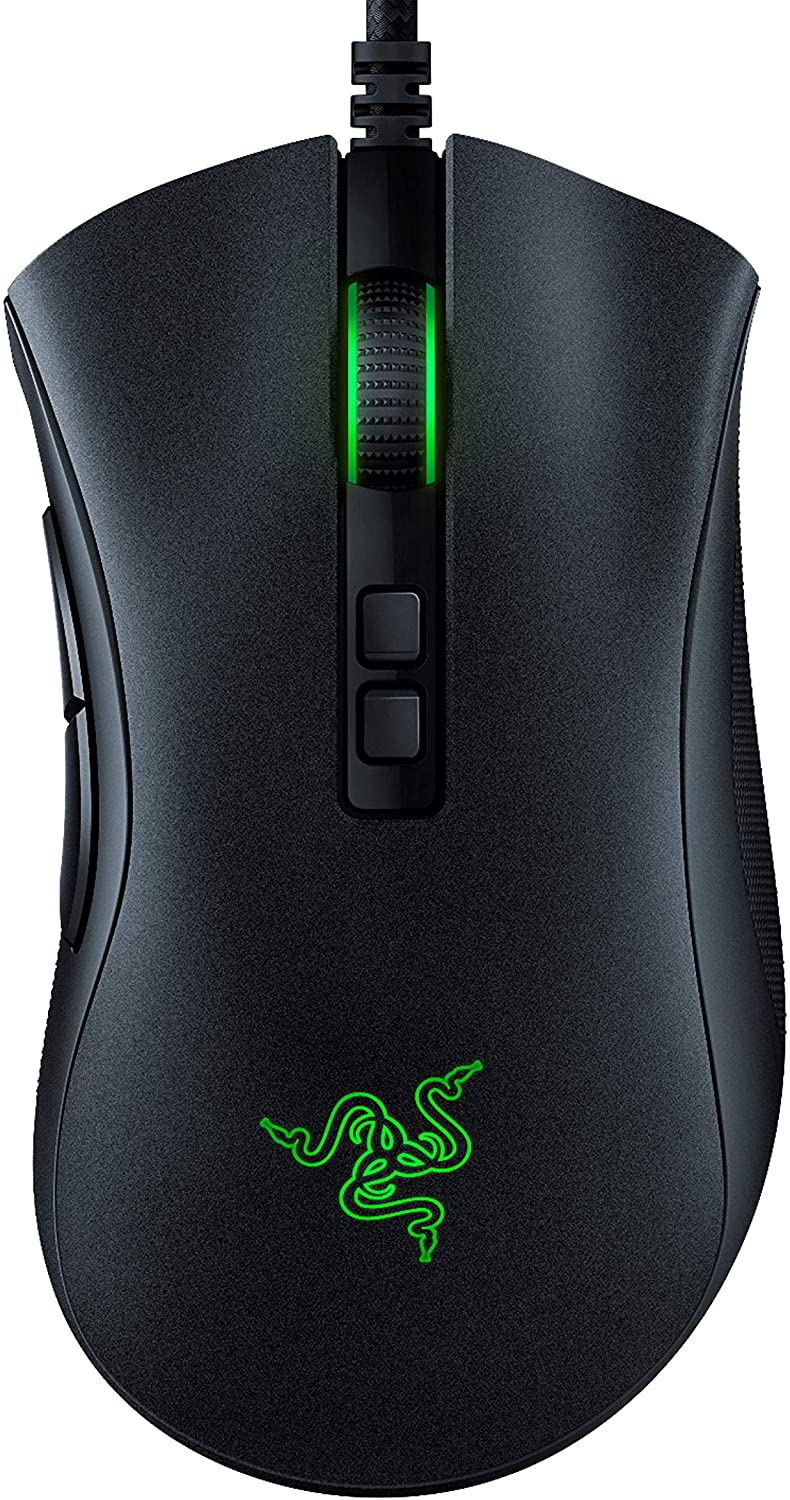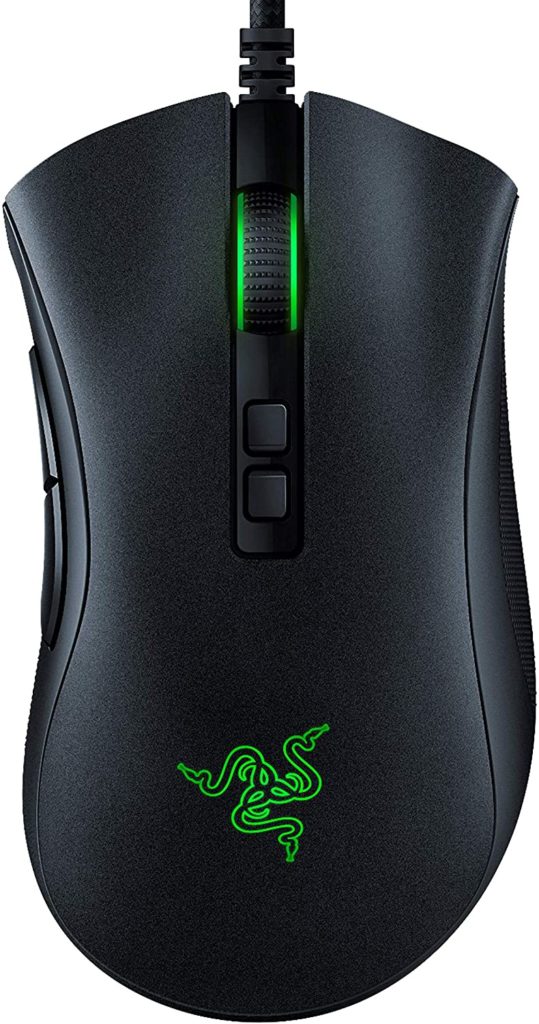 An ergonomic gaming mouse is one of the most beneficial gaming accessories upgrades you can add to your shopping list. These advanced devices are shaped with comfort and functionality in mind, plus they are packing the latest in sensor and mechanical switch technology to enhance performance and reliability. We recommend going with wired versions since they are plug and play while you don't have to go through the trouble of running out of juice in the middle of a fight.
The Razer DeathAdder V2 is an improved design of one of the best and most loved gaming mice shapes in the last decade. The device features a new Focus+ 20000 DPI Optical Sensor and a lighter frame for better agility and responsiveness. It features customizable controls and lighting, plus improved switches for reliability across millions of clicks.
Budget Alternative: Razer DeathAdder Elite – The Razer DeathAdder Elite is designed closer to the classic DA, but its seen numerous improvements due to the poor feedback on previous versions. This variant has improved mechanical switches, a more robust scroll wheel, and a 16000-DPI optical sensor.
 Gaming Chair – SecretLab Titan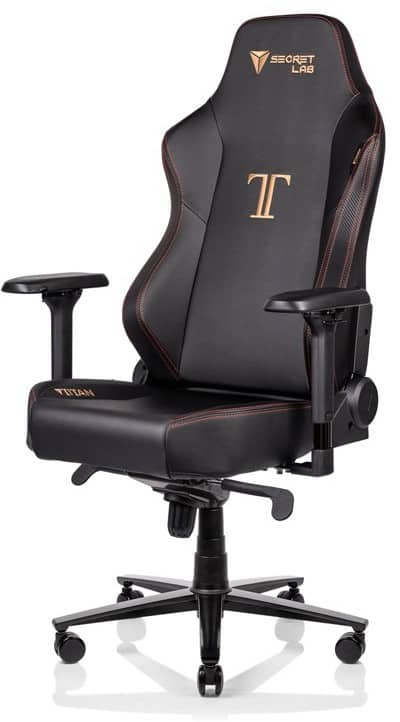 Gaming Chairs are designed to look good and feel good for extended hours of use in front of a PC. They are not as ergonomic as business-oriented models, but the pricing usually sits in a more reasonable range than a Herman Miller chair, for example. Just make sure you get the better-designed models with plenty of adjustability and not all looks.
The SecretLab Titan is our favorite gaming chair thanks to its minimalist and classy design plus community-proven comfort and functionality. The chair has very supporting foam inserts, along with a fully adjustable armrest and lumbar support. It also comes in a variety of designs, ranging from your favorite TV series clans, E-Sports teams, and even superheroes.
Budget Alternative: Amazon Basics BIFMA-Certified Gaming Chair – the Amazon Basics gaming chair offers a comparable range of adjustability, attractive designs, and supportive comfort at a more reasonable price. This option is certified by the Business and Institutional Furniture Manufacturers Association, meaning it has met standards for production and material quality.
Gaming Monitor – Asus VG27AQ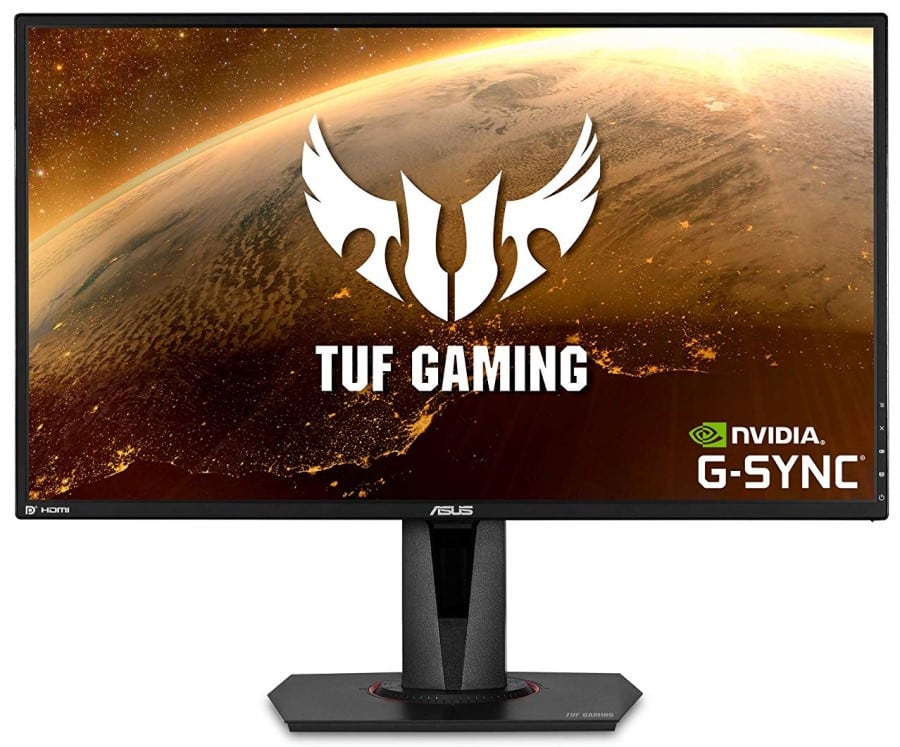 And last but not least is the gaming monitor which shows you the visuals, graphics enhancements, and the dynamics of any game you are playing. Upgrading your display is one of the best and most beneficial purchases you can make if you are still stuck with a low-resolution 60Hz model. Monitors also usually outlast a generation or two of your hardware, so it's a worthy investment.
Our favorite gaming monitor is the Asus VG27AQ which has a 165Hz IPS panel with a 2560 x 1440 resolution. You get an appreciable bump in crispness and smoothness that isn't as demanding on your GPU as a 4K monitor. The VG27AQ also offers fantastic color accuracy and blur reduction capabilities, making it a capable platform for both competitive play and creative applications.
Budget: Alternative: AOC 27G2 – The AOC 27G2  has a lower 1080p resolution than the option above, but it also offers excellent responsiveness and image quality. This model sits very close to the $200 price bracket, making it very compelling and one of the most practical gaming accessories you can buy.
About the Author: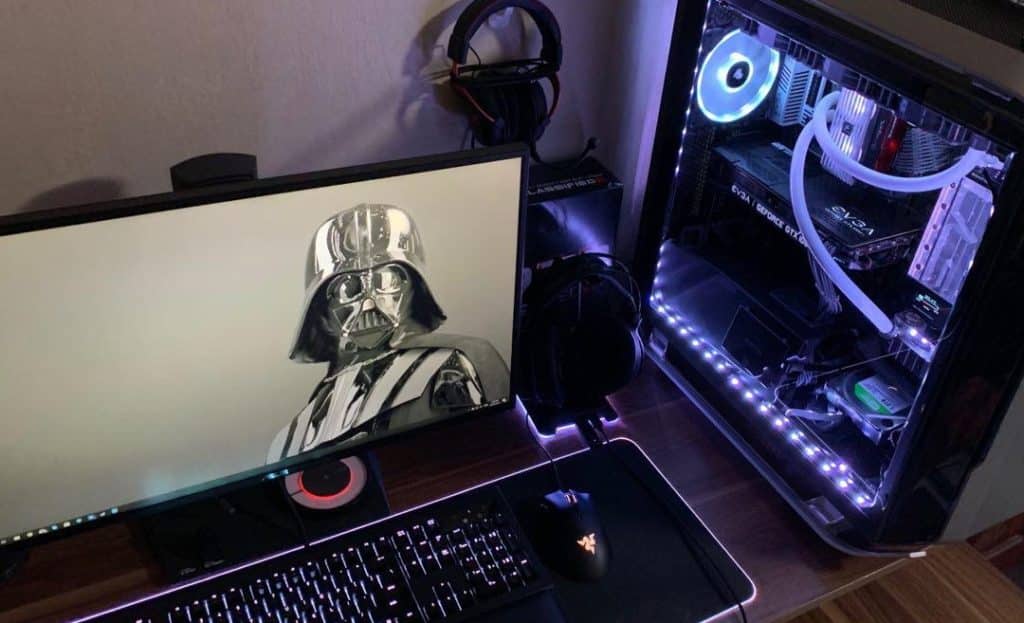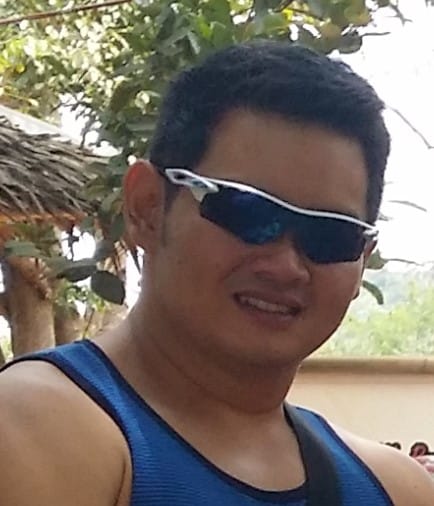 Paolo is a gaming veteran since the golden days of Doom and Warcraft and has been building gaming systems for family, friends, and colleagues since his junior high years. High-performance monitors are one of his fixations and he believes that it's every citizen's right to enjoy one. He has gone through several pieces of hardware in pursuit of every bit of performance gain, much to the dismay of his wallet. He now works with Monitornerds to scrutinize the latest gear to create reviews that accentuate the seldom explained aspects of a PC monitor.