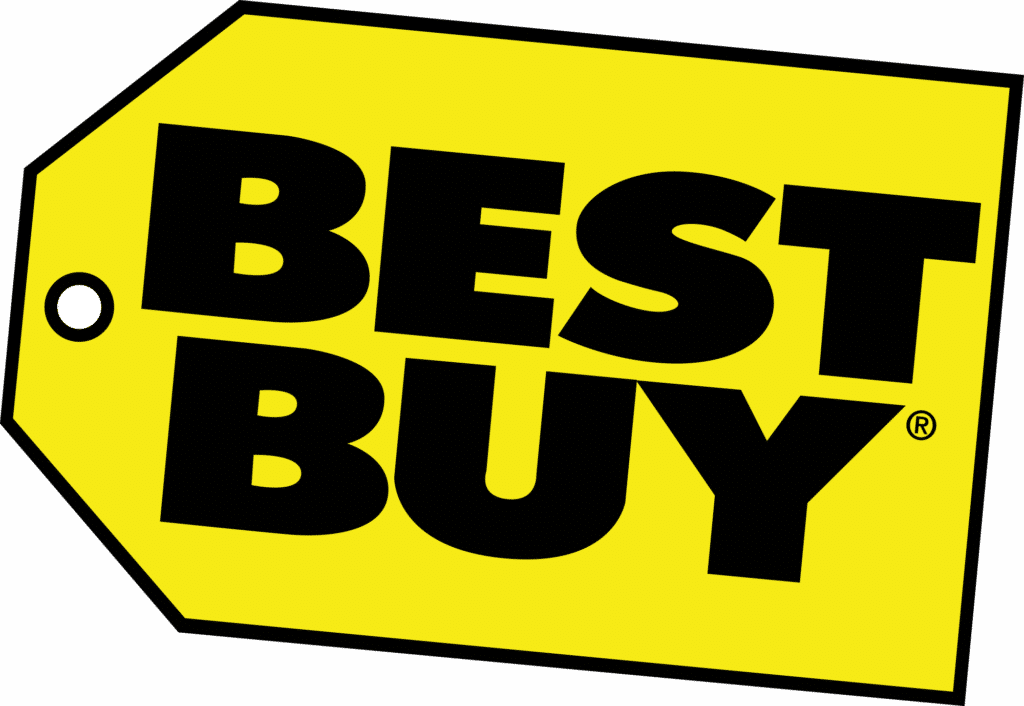 For most of the populace in the fifty states, going to Best Buy is the easiest way to check out these monitors personally. Sure, reviews are excellent tools when shopping online, but nothing beats a breezy road trip to browse and shop for gaming goodies. Seeing and feeling a monitor's capabilities first hand will almost instantly tell you if a product is good or bad, especially if you already know what to look for after reading reviews like ours.
Driving to the nearest Best Buy is easy especially on a weekend, but weighing pros and cons for several models on the spot can be daunting. It's also a fact that Best Buy branches don't offer the best selections available to online retailers, so you can either end up empty-handed or unsatisfied.
But don't worry, we've taken the liberty of selecting the best gaming monitors you can find from Best Buy. These are the best-rated display products that we have tested which we won't hesitate to buy ourselves if we suddenly decided to upgrade our monitors at home:
1. Alienware AW2518H – 25-Inch 240Hz G-Sync Monitor (4.8 Stars)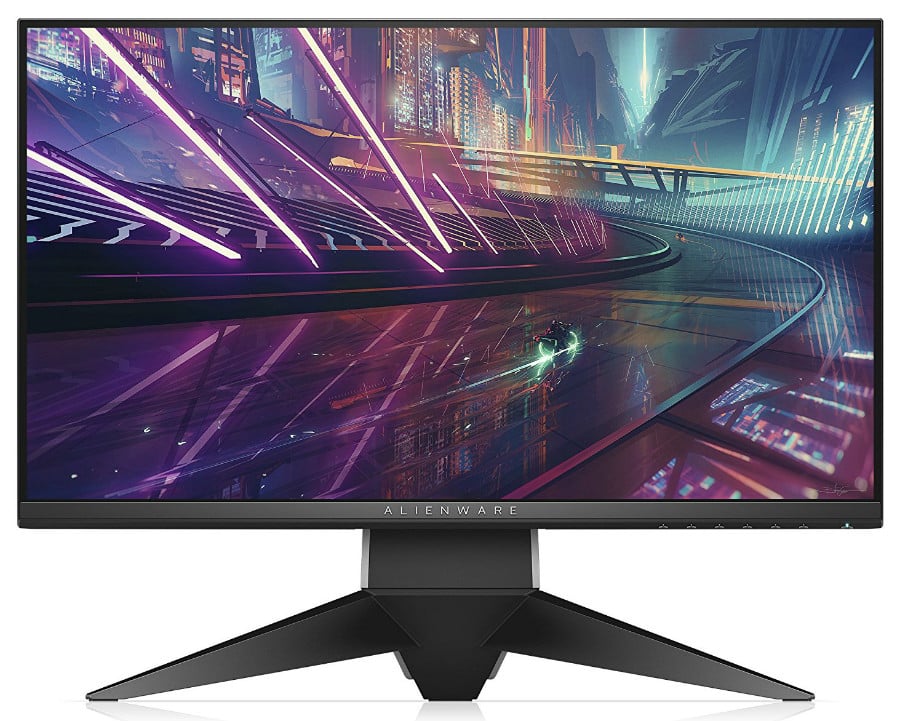 The Alienware AW2518H is one of the most popular E-Sports displays today thanks to its unique and stylish design coupled with brilliant performance. This model offers low a low-input lag TN display with a 240Hz refresh rate that goes together with G-Sync for buttery-smooth visuals. The gray aesthetics with subtle RGB hints and sharp angles make the Alienware AW2518H a classy alternative to the black and red we usually see on its competitors.
2. Asus VG245H – 24-Inch 75Hz Budget Gaming Monitor (4.8 Stars)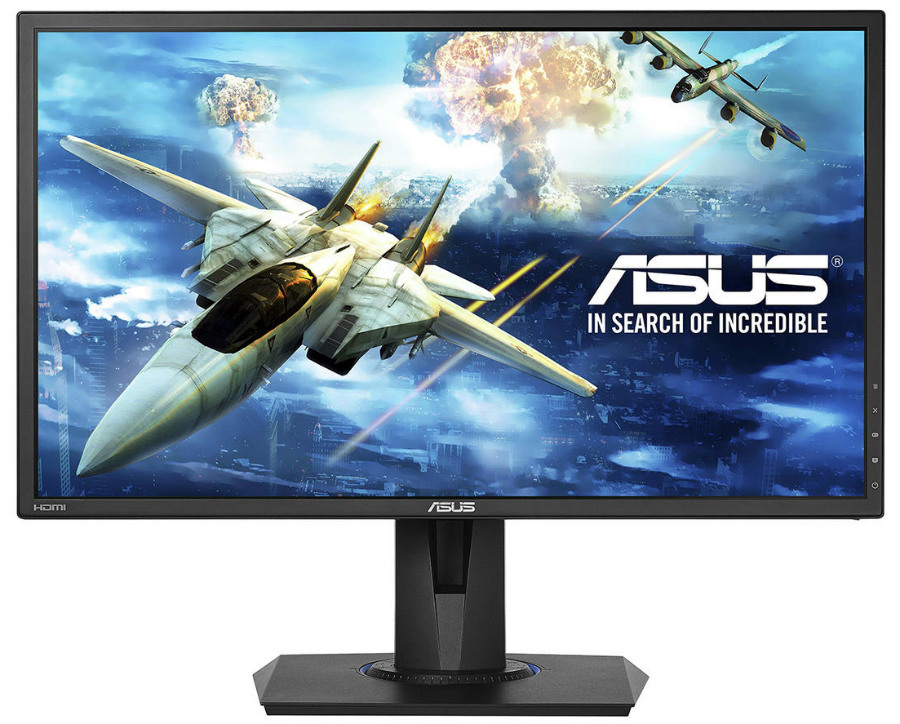 The Asus VG245H is initially designed for gamers who also dabble in console gaming which requires a dedicated monitor for lag-free performance. This 75Hz model offers a bit of headroom and FreeSync for PC players, but its stellar performance in responsiveness makes it a top pick for fighting games on the PS4 or Xbox. Despite its budget-oriented nature, it sports the same aesthetics and functions as its higher-tiered siblings which extends its performance per dollar ratio.
3. Acer XB271HU – 27-Inch 165Hz IPS G-Sync Monitor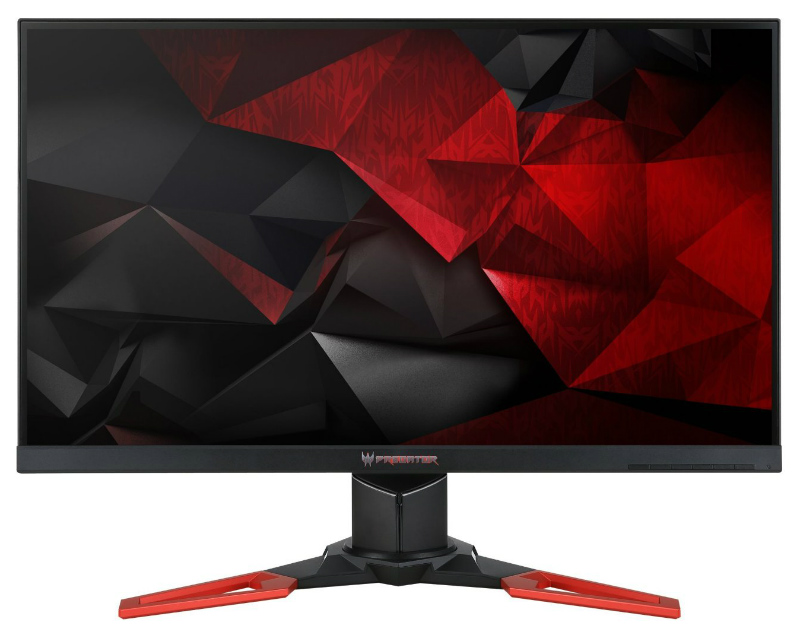 The Acer XB271HU has been overly popular in the market thanks to its fantastic gaming performance and borderless design. The monitor offers G-Sync to smoothen out the tearing and stuttering issues, while the IPS panel takes care of vibrant colors and great viewing angles. The Acer XB271HU's gamer-centric design and professional player performance make it the most popular pick for gamers who prefer QHD for better eye candy.
4. Asus MG278Q – 27-Inch 144Hz 1440p Monitor with FreeSync (4.8 Stars)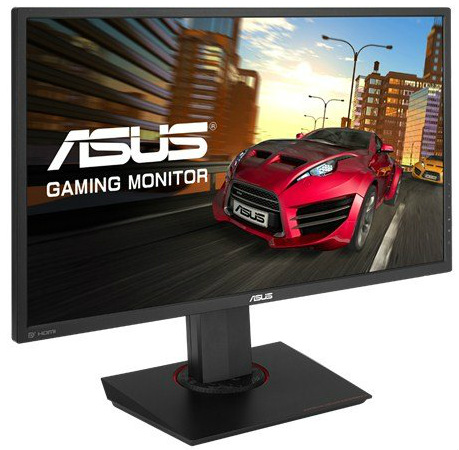 The Asus MG278Q offers low input lag and responsive images for competitive gamers who want to enjoy the eye-popping visuals of 1440p displays. This FreeSync-enabled variant is one of the best we have tested in its segment, so it isn't surprising that it's also one of Best Buy's favorite models. This monitor also sports the same functionality as the premium G-Sync variant, the PG278QR so that you can enjoy better ergonomics and ease of use.
5. ViewSonic XG2700-4K – 27-Inch 4K FreeSync Monitor (4.5 Stars)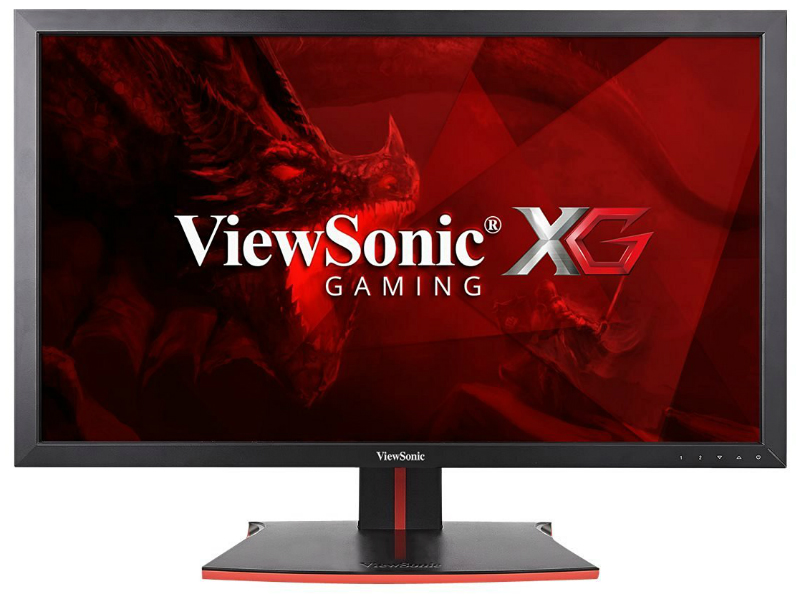 The vastly underrated ViewSonic XG2700-4K is also one of Best Buy's top picks in the 4K category. This popular FreeSync gaming monitor offers excellent color accuracy and vibrancy from its IPS panel while being responsive enough for fast-paced gaming. It's also on the affordable side of the market, making 4K gaming accessible to more consumers that live near a Best Buy location.
6. Asus MG28UQ – 28-Inch 4K Monitor for PC and Console (5.0 Stars)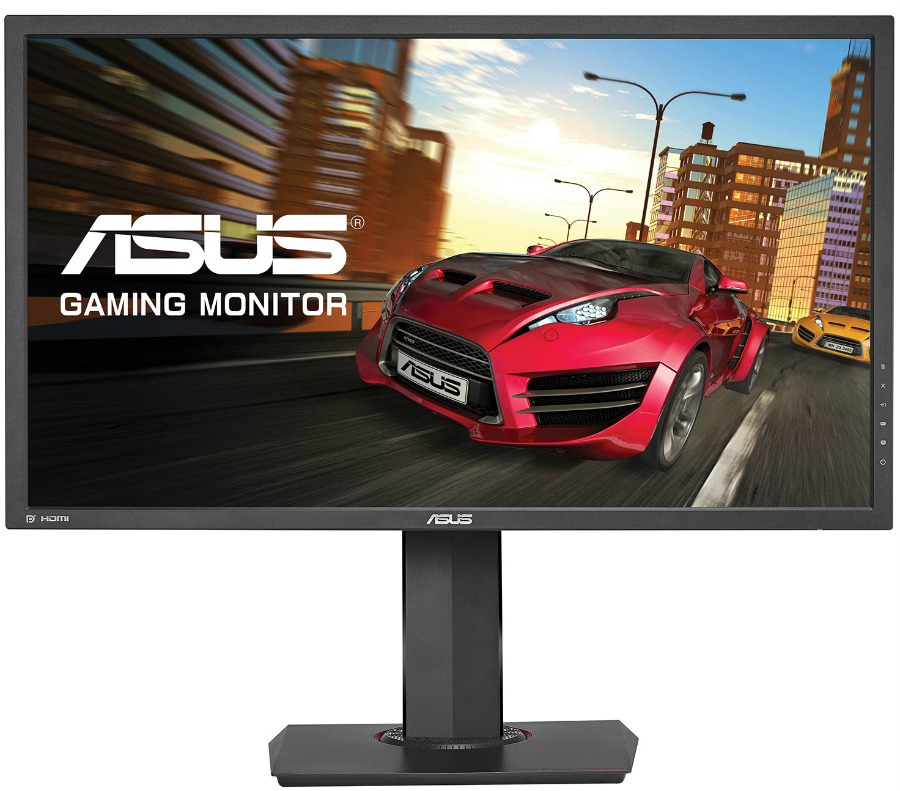 The Asus MG28UQ is one of the current best-selling 4K monitors to date for its incredible capabilities that combines 4K visuals with the agility of a 1080p display. Like the other Asus offerings in this list, this model also sports the brand's premium gaming design that comes with rugged build quality and flexibility. We've recently recommended this model to a lot of 4K console users who want a UHD display that offers responsiveness and affordability in a single package.
7. Asus PG348Q – 34-Inch Ultrawide G-Sync Monitor (4.8 Stars)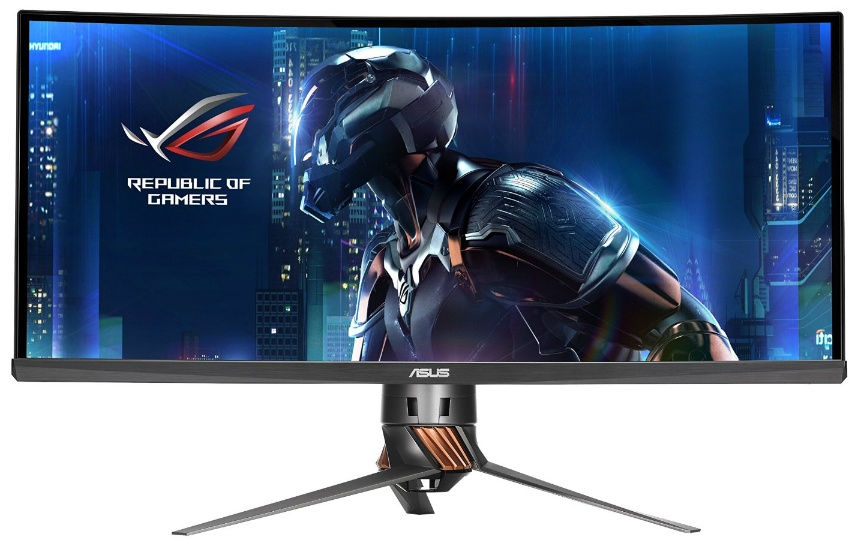 The Asus PG348Q is a perennial favorite among enthusiasts who are willing to spare no expense in acquiring a monitor that can offer an immersive experience. This 34-inch behemoth provides a 3440 x 1440 resolution IPS panel and a 100Hz refresh rate for stunning graphics and engrossing visuals. The Asus PG348Q comes with a lot of gamer knick-knacks, but its standout feature is its G-Sync that works with a Nvidia GPU to cure tearing and stuttering without adding latency.
Editor's Note: We selected this list of gaming monitors based on what is readily available from Best Buy and how we rated their performance in our reviews. It's also no surprise that these devices have the best ratings according to customers who already bought and used them on their home or office setups. Combining opinions from reviewers like us and consumers ensures that you will get the best out of your budget when you visit a Best Buy location near you.
[wpdatatable id=3]