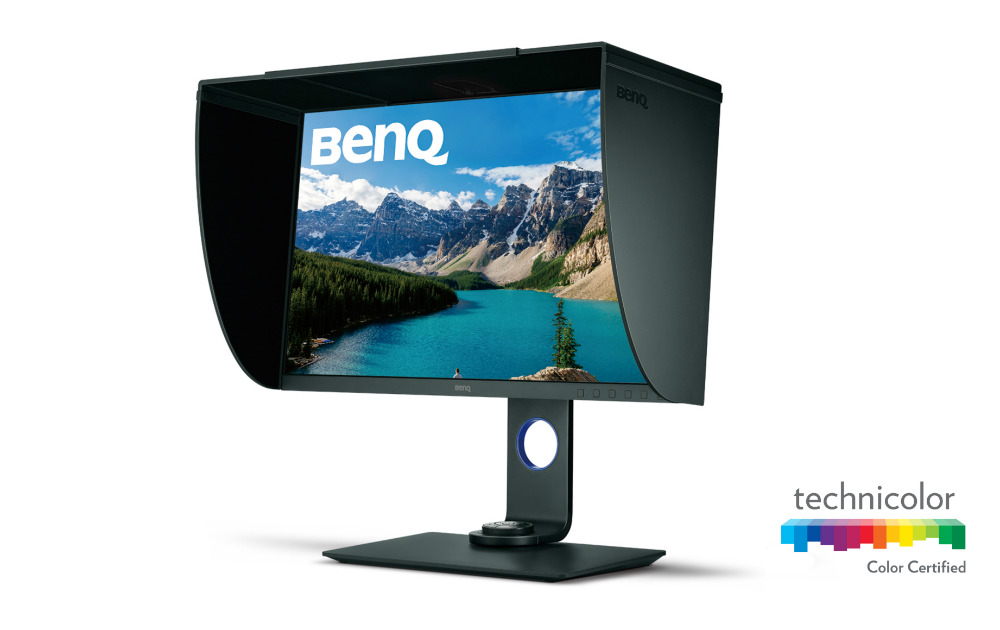 IPS monitors are quite popular with gamers for their advantages against the faster TNs and the contrast-rich VA panels. IPS or In-Plane Switching isn't as mature and affordable as the others, but it has the best possible potential for growth in the market. Even if we still see releases with VA and TN modules, modern versions of IPS monitors seem like they outnumber the competition, and not to mention, the upcoming 4K 144Hz gaming monitors all have newly developed IPS screens.
Pros and Cons of IPS Monitors
What makes IPS monitors much more attractive to both gamers and professionals is the fantastic color output due to them having native 8-bit interfaces, as compared to the 6-bit of the other versions. Thanks to this aspect, almost all displays of this type can display a comprehensive, if not full coverage of gamuts like sRGB and Adobe RGB. This fact alone makes IPS preferred in designer and high-end gaming displays.
The Viewing angles are also much more manageable on IPS monitors, so it takes extreme angles for the picture to degrade. This fact, however, applies more towards vanity since most users would only sit at dead center to avoid any issues. The only instance that would be profoundly affected by poor viewing angles is when you are using a multi-display setup where it could get challenging to position three or more units without affecting their outputs.
On the other hand, the glaring issue IPS faces are the slower response time or pixel transitions which produces blurring or ghosting in fast motion. Offerings which have 4ms ratings are often fine for most applications since only the extra sensitive can see the defects, but there are a few out there that have the worst symptoms.
IPS monitors are also prone to the dreaded backlight bleeding where illumination leaks into corners or spots on the screen. This defect, in turn, affects panel and color uniformity, and we have seen some cases which rendered the product useless, and uncomfortable to use. This issue varies from unit to unit, and as such, the term "IPS Lottery" was coined in to describe the randomness and the challenge of getting a perfect IPS monitor.
What is the difference between TN, VA, and IPS monitors?  Please visit this comprehensive guide.
The Best IPS Monitors for Gaming and Productivity
1. Asus PG279Q – Best 1440p IPS Gaming Monitor With G-Sync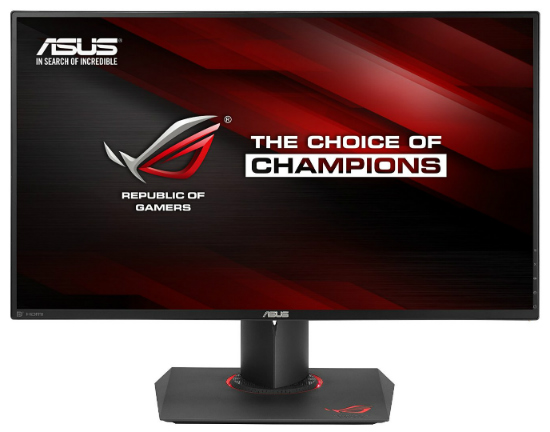 The Asus PG279Q incorporates a high-quality IPS panel with sufficient gamut coverage and accuracy with gamer-centric features such as Nvidia G-Sync and a low input lag rating. This gaming monitor can reach a 165Hz refresh rate for the best smoothness and blur-free visuals, so ghosting due to the 4ms response time is unnoticeable most of the time. The Asus PG279Q's design is functional, yet simplified, making it one of the best IPS monitors for gaming.
2. Dell UP2718Q – Best High-End 4K HDR Monitor for Professionals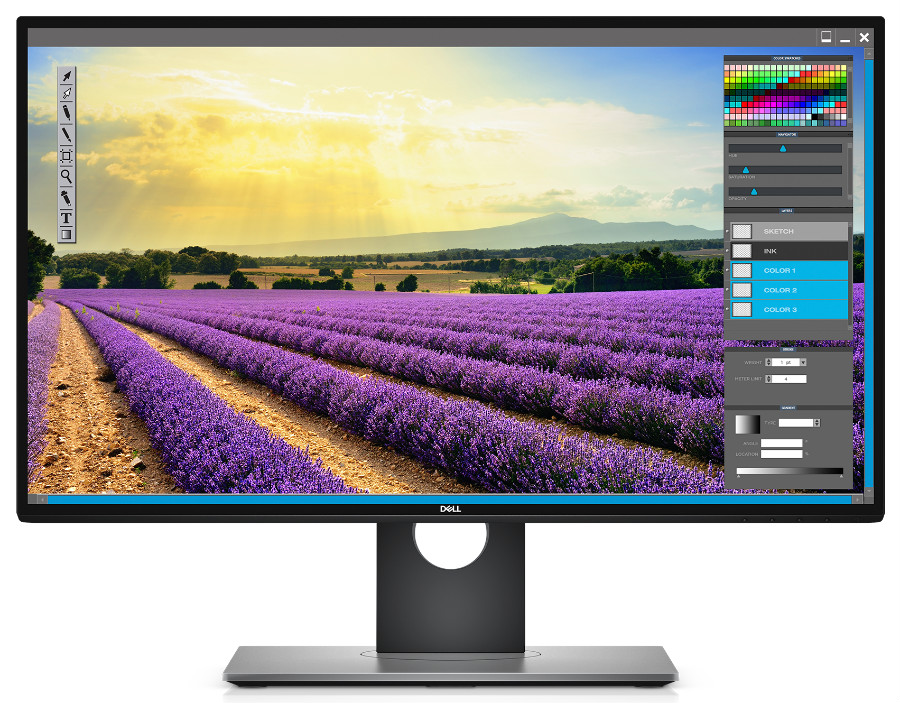 The Dell UP2718Q is currently the only true-HDR capable IPS monitor in the market thanks to its vibrant screen equipped with a 1000cd/m2 FALD backlight. This monitor aced our color and contrast tests, making it an impressive specimen for image quality. HDR games on PC and consoles also get mileage on this device, since it is one of the few monitors that can bring out the technologies advantages without using emulation.
3. Acer XR382CQK – Best 38-inch Ultrawide IPS Monitor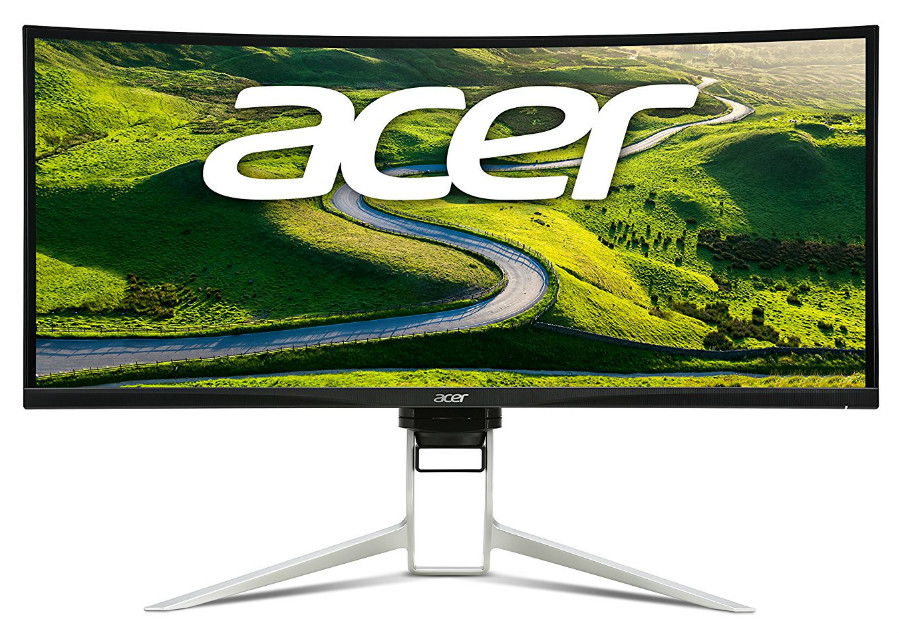 The Acer XR382CQK offers a breathtaking panoramic view with its 3440 x 1600 resolution which gamers and designers will love. This device is capable of superb imaging performance for design while providing functionality for players thanks to its 75Hz FreeSync feature. Despite the beasty form of this gadget, the Acer XR382CQK delivers a lot of value since it is better priced than similar competitors.
4. BenQ SW271 – Best 4K IPS Monitor for Photographers and Content Creators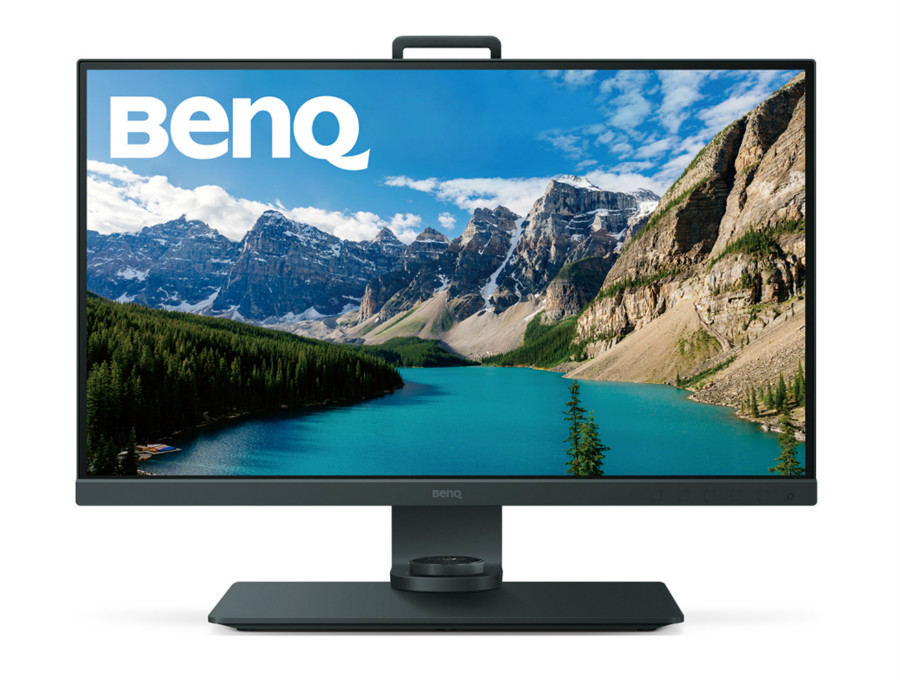 The BenQ SW271 is one of our favorite professional IPS monitors for having a ton of useful features packed into a subtly priced and fully functional package. This device includes Adobe RGB coverage and multiple modes for different formats and requires less calibration to achieve its full potential. One of our beloved aspects of this IPS monitor is its robust and ergonomic design which is reminiscent of its gaming brethren that doesn't overpower your desktop.
5. LG Ultrafine 5K – Best USB-C IPS Monitor for MacBook Pros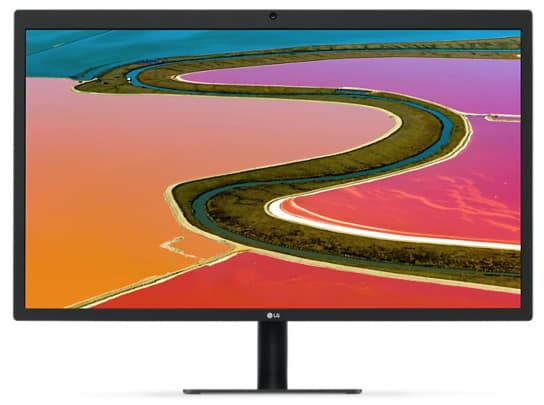 The LG Ultrafine was designed in collaboration with Apple as a refined alternative to its Retina displays that work best with the brand's laptops and workstations. This monitor features a jaw-dropping 5120 x 2880 resolution packed into a 27-inch IPS module for nearly invisible pixels and fantastic clarity. This model also features intuitive additions such as a built-in webcam and its USB-C slot that supports video and data transfer while providing 85 Watts of charging power.
6. BenQ PD3200U – Best UHD IPS Monitor for CAD/CAM and Casual Gaming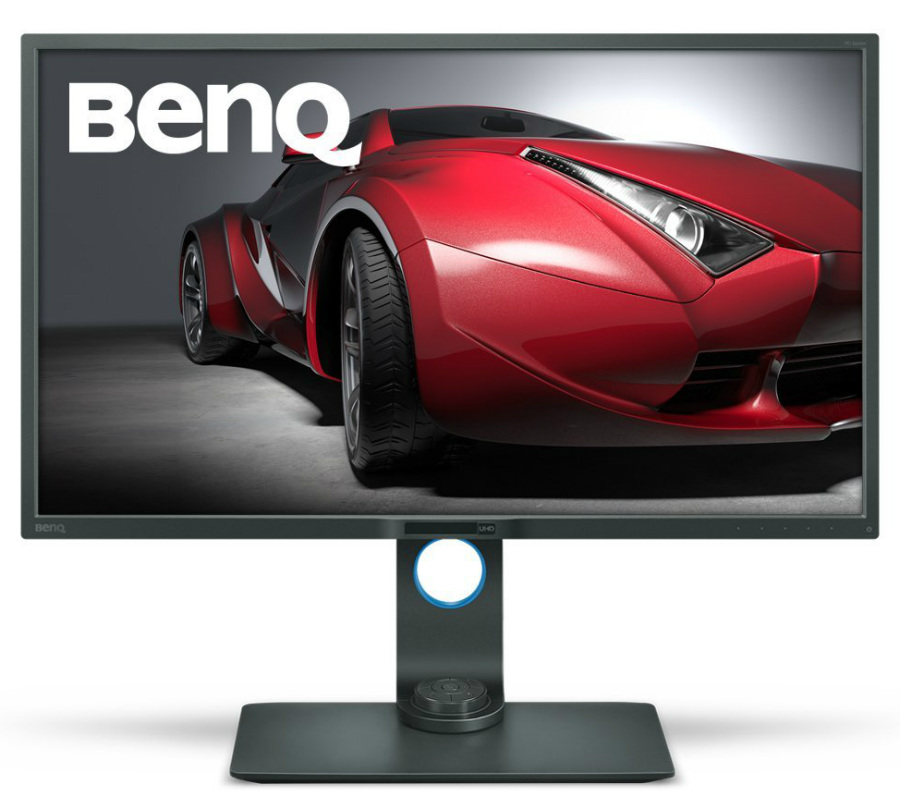 The BenQ PD3200U is a reasonably priced 4K IPS monitor that offers excellent performance right out of the box. This device has one of the best contrast and color accuracy ratings we have ever recorded, plus its low input lag makes it suitable for gaming after the work is done. The BenQ PD3200U is one of the best bang for your buck monitors out there thanks to its build quality and capabilities.
7. HP 22CWA – Best Budget-Friendly IPS Monitor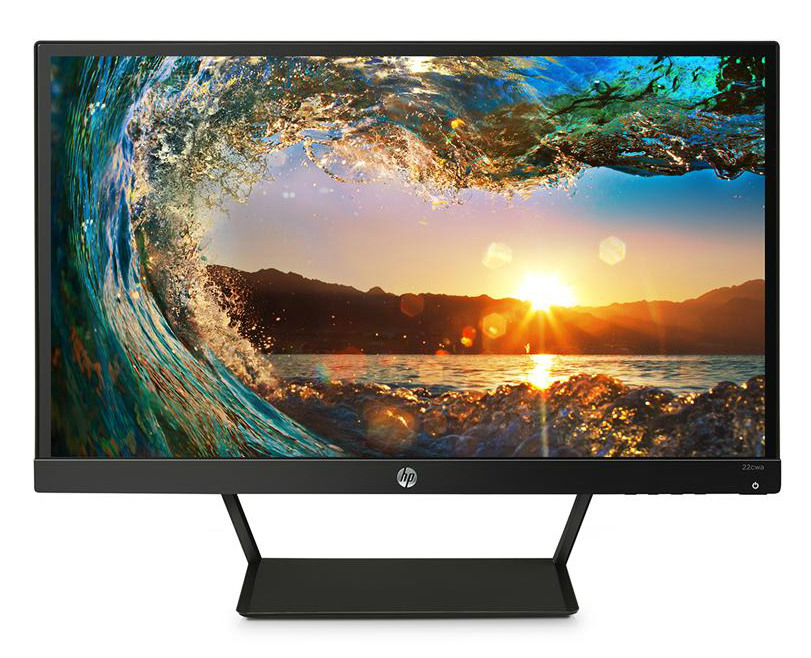 The HP 22CWA is one of the most affordable IPS monitors out on the market today with pricing that doesn't go over the $100 price point. What makes this monitor one of Amazon's best sellers is its reasonable imaging performance complemented by a bezel-free design which seems to enlarge the 22-inch screen. Based on feedback, this is an excellent option if you are looking for a cheap solution for building a multi-monitor setup.
8. LG 43UD79-B – Best TV-Sized IPS Monitor for Multitasking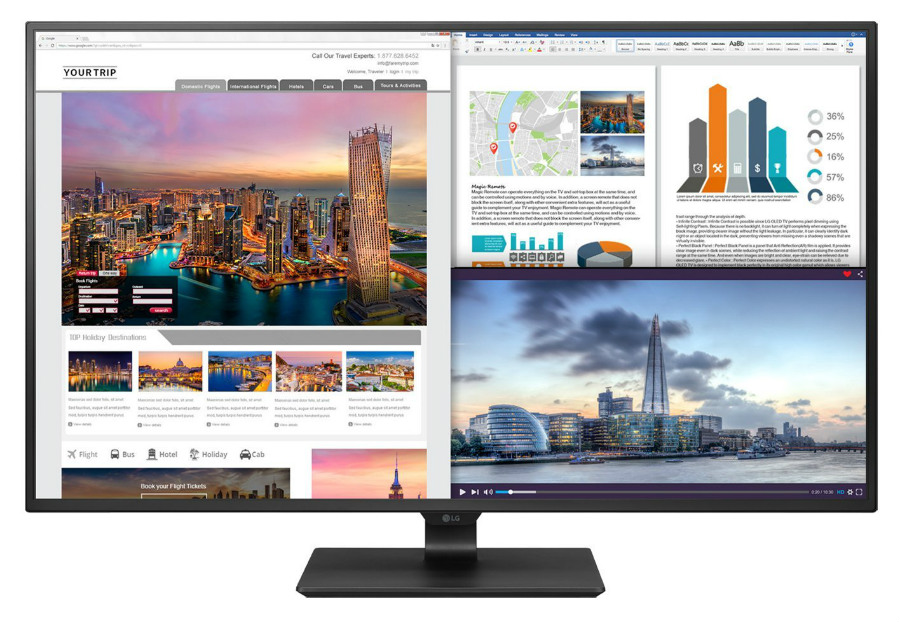 The LG 32UD79-B offers multi-input functionality paired with a gorgeous 43-inch 4K IPS panel that has enough real estate for anything you can throw at it. This device can function as a workstation, entertainment, or even a gaming display thanks to its unmatched versatility. Aside from its feature-packed design, what we love about this device is its cost which is almost half of what competitors are asking for their iterations.
Thoughts on IPS Monitors for Gaming and Productivity
Going with IPS monitors is a logical step if you want to acquire a forward-moving technology that has improved far beyond its humble beginnings. Most of the issues associated with the panel tech are slowing disappearing from new and improved iterations, and we can say that this is your best choice if you are meticulous about color fidelity. Take note that next year's exciting releases such as the 4K 144Hz monitors will be based on this tech, eliminating doubts that it has reached its limits.
For both gaming and professional applications, there is no doubt that IPS monitors are top choices in shopping lists, and is the universal go-to display type for enthusiasts. However it isn't perfect and most of the time, doesn't offer the best of both worlds, but you are in for a visual treat if you choose this type of screen.
More on IPS from Wikipedia.