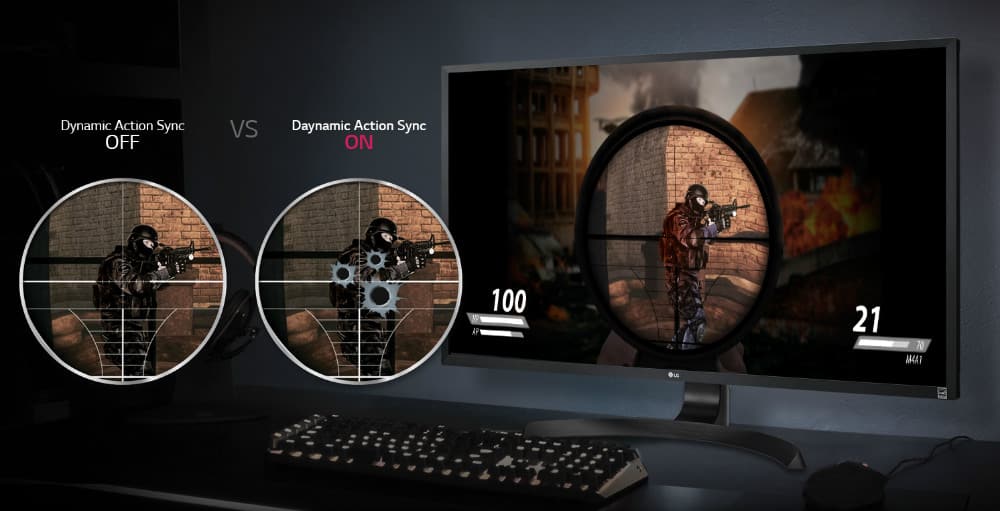 Cheapest 4K gaming monitors are regularly and rigorously searched nowadays due to the rise of the resolution's mainstream popularity and the increase of available media. UHD gaming at 60Hz is doable on new video cards and consoles, so the demand is quite high. The problem is, true-blue gaming variants are still very expensive, so consumers are turning to mixed-use or even prosumer options to get their visual fix.
You're looking at spending five hundred or more if you want to shop for gamer variants which have extra features that you won't be using in the long run. Opting for a daily use or budget gaming model like those listed below saves a considerable chunk of cash for other stuff like peripherals and accessories. Options like these are fantastic purchases as long as input lag is low and image quality is at a reasonable level.
Cheapest 4K Gaming Monitors to Buy in 2019
Asus VP28UQG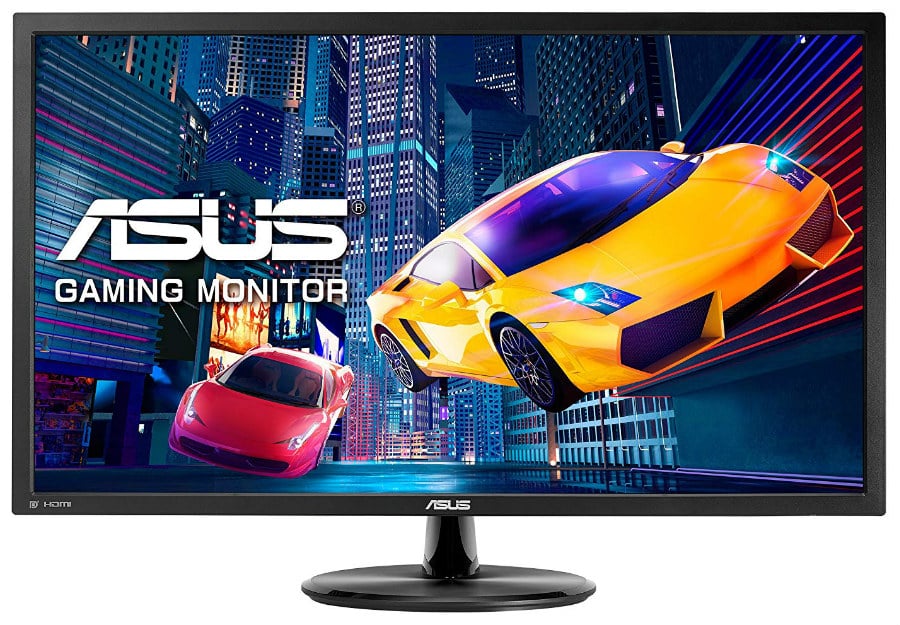 The Asus VP28UQG is one of the popular entertainment options available since its one of the cheapest 4K gaming monitors available. This display sports a fast TN panel that doesn't suffer from ghosting while providing a decent imaging output that's suitable for PC or console gaming. The Asus VP28UQG has low input lag and FreeSync compatible so smooth visuals are guaranteed without the need to worry for delays or "de-synced" instances.
The only significant limitation of the Asus VP28UQG is its tilt-only stand which limits viewing angle possibilities. You also get to enjoy a joystick instead of pesky OSD buttons to access the VP28UQG's GamePlus and SPLENDID-equipped OSD.
Samsung U32J590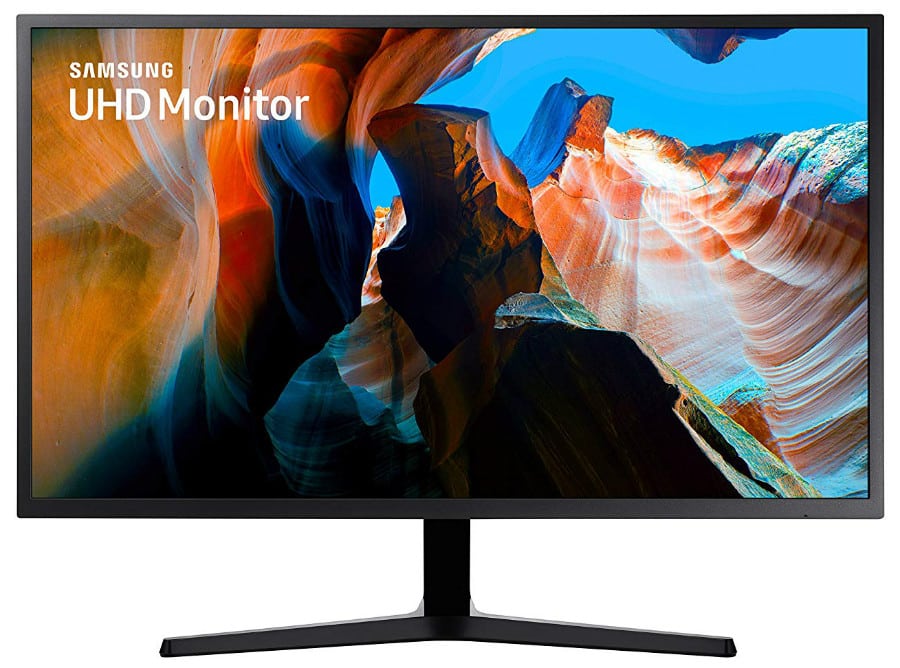 The Samsung U32J590 surprised the monitor market by offering a do-it-all, 4K screen in a more significant, 32-inch form factor at a very low price. The VA screen on this device provides decent image quality right out of the box, so it should be plug and play for most users. Colors are extra vibrant while input lag is low enough for competitive gaming at 10ms, increasing the value of this device.
The Samsung U32J590 is also one of the best looking despite being one of the cheapest 4K gaming monitors available. The matte bluish-gray is a unique touch, while the massive 32-inch screen makes the already slim bezels almost invisible when its in use. There are a few limitations, but you can't go wrong with a model that has the best dollar per square-inch of screen real estate in the lineup.
LG 32UD60-B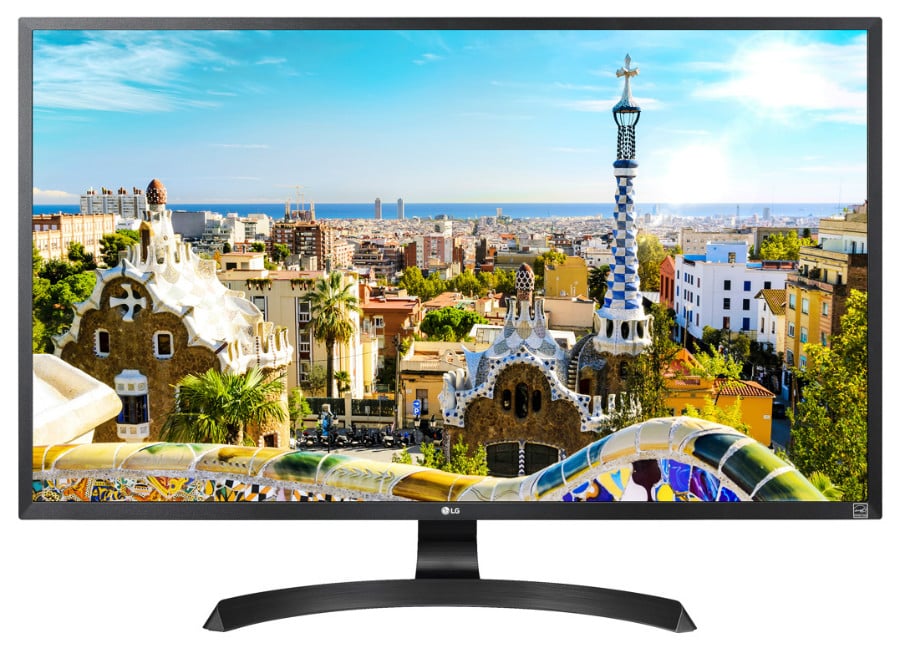 The LG 32UD60-B is another prime example with a fantastic dollar per square inch ratio that makes it easy to own. This model sports a wide-gamut VA panel that's capable of comprehensive DCI-P3 coverage for lush colors and deep shades. This characteristic is great for open-world or sandbox games with colorful environments and eye-popping effects for fantastic immersion.
The LG 32UD60 doesn't look out of place among its higher-tiered brethren because it still packs the sexy look of the brand's display products. Bezels and proportions are thin while the ArcLine design keeps the device standing tall and proud on your desk.
Asus MG28UQ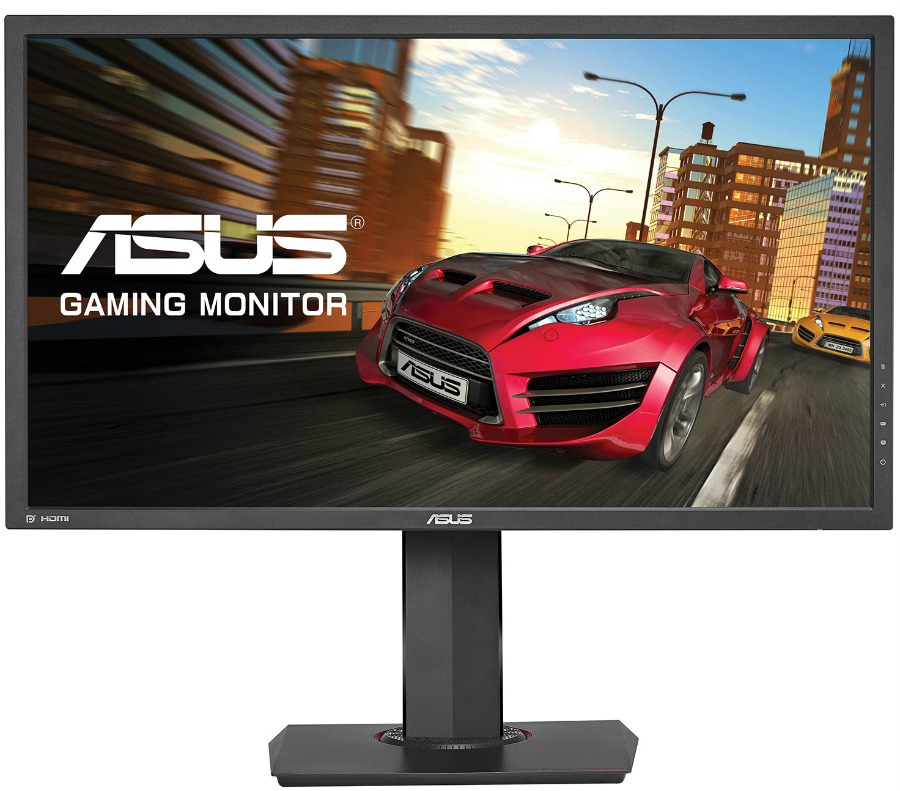 The Asus MG28UQ is one of the most popular and cheapest 4K gaming monitors still available today for its enthusiast-level properties. The monitor has one of the best input lag ratings in the market, plus its TN panel handles motion so well. This model is also one of the best FreeSync 4K monitors available, indicating that it has one of the best value in the market at the moment.
The Asus MG28UQ isn't just an affordable 4K option since its a fully featured model. The device utilizes Asus' gaming monitor design that includes modest proportions and full ergonomics for ease of use and comfort. It's a TN-based model, but its one of the best you can buy for cheap.
LG 32UD59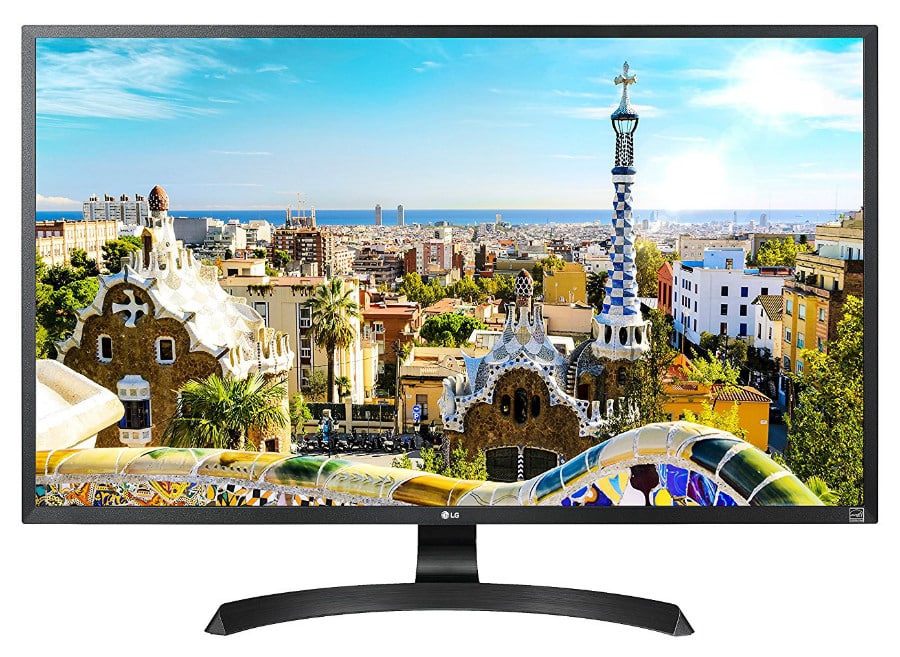 The LG 32UD59 is an IPS-equipped version similar to the 32UD60 above which means it has better viewing angles and clarity while having the same extensive gamut coverage. You sacrifice the deep contrast ratios of VA displays, but colors are more accurate and images are finer on this type of screen. This model is great for both casual gaming and work-related endeavors, increasing its practicality for consumers.
The thin-bezeled LG 32UD59 is slightly more expensive than its VA counterpart, but it also has a 32-inch display which often doesn't come cheap. The ArcLine design with height adjustment isn't conventional in this category, so you are getting more than your money's worth if you go for this offering.
Acer Nitro XV273K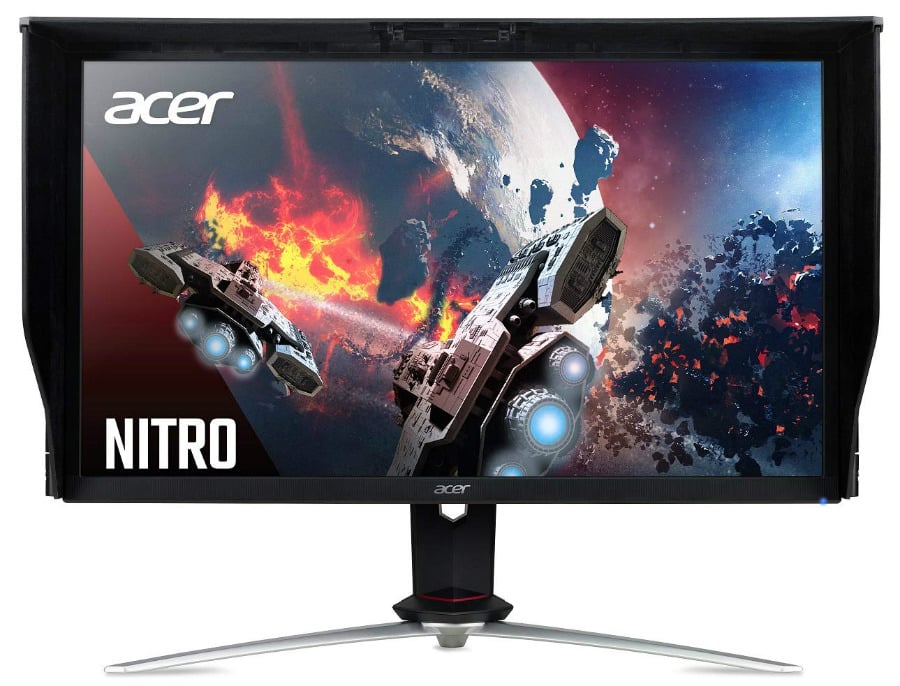 The Acer Nitro XV273K isn't precisely budget-friendly at almost a grand, but it's currently the cheapest 4K gaming monitor with a 144Hz refresh rate. Other variants such as the Acer X27 with HDR and G-Sync cost at least twice, making this model a bargain considering its high refresh rate. The new Quantum Dot IPS panel in this display is capable of DisplayHDR400 thanks to its comprehensive DCI-P3 coverage and factory calibration.
The Acer Nitro XV273K is a FreeSync monitor, but its also listed as one of the twelve models which are certified by Nvidia to be G-Sync compatible. You get a hardcore enthusiast-grade device for the price we used to play for a 2K G-Sync monitor, so we think this device fits quite nicely in this lineup.
Thoughts on the Cheapest 4K Gaming Monitors
The first rule of shopping for the cheapest 4K monitors is always to manage your expectations since these options aren't perfect. Manufacturers have to cut a few corners to make these price points, so we think its forgivable if you can't adjust a stand or enable HDR visuals instantly. What matters most is you get a low-latency 4K display that has decent imaging qualities.
Some gamers in varying communities often say that the sharpness and detail level of 4K monitors is more crucial than having niceties in the spec sheet. Buying one of the cheapest 4K gaming monitors around will change the way you game with their eye-popping crispness and clarity which is what matters most.