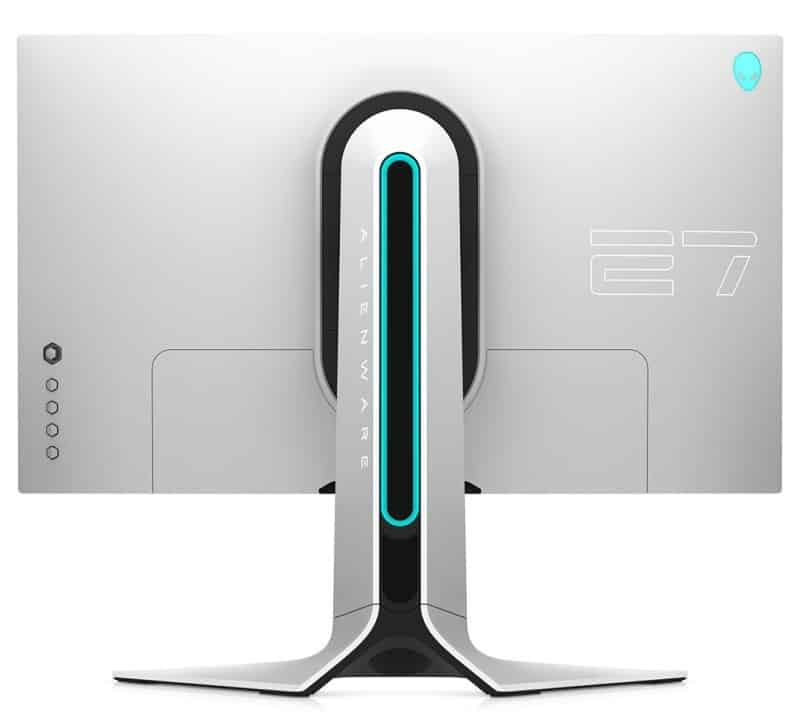 The Dell Alienware display at the recently concluded Gamescom 2019 event in Cologne, Germany showcased new gaming gear which got us very excited. The firm showcased their latest and greatest for the upcoming release cycle, sporting fortified hardware and jaw-dropping designs.
The brand's products such as the AW3418DW wowed us in the past, and we're glad to see that the company will pack more firepower into their latest creations. Here's a recap of what the firm has to offer:
Dell – Alienware Gaming Monitors from Gamescom 2019
Alienware AW3420DW – 120Hz Nano IPS Ultrawide Gaming Monitor with G-Sync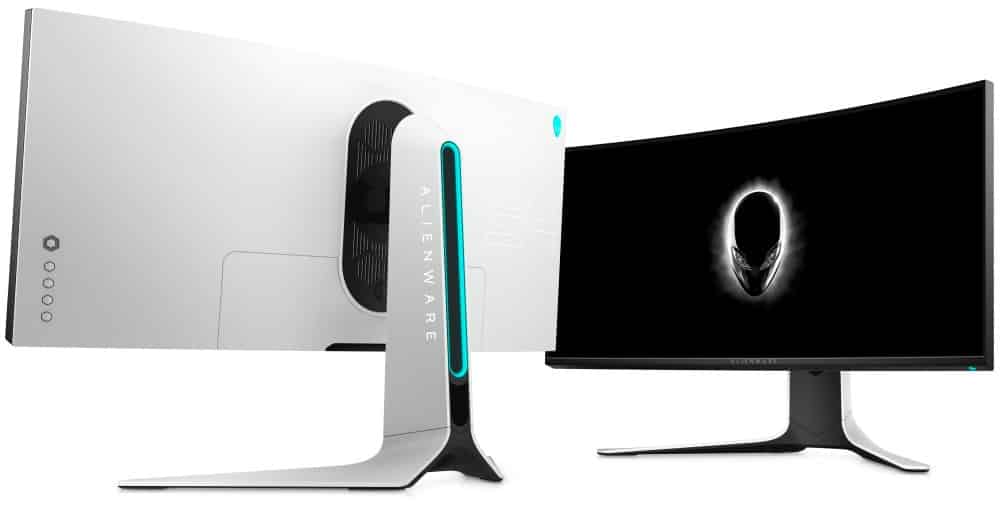 Check Availability on Amazon
The Alienware AW3420DW is the upcoming iteration of the very successful AW3418DW which offered fantastic image quality and high-end gaming performance. This new version will now feature a Nano IPS panel which offers up to 98% DCI-P3 color coverage, along with a slightly deeper contrast ratio. We first saw this display technology on LG monitors like the LG 34GK950F which scored high marks in reviewer's tests.
The 21:9 Alienware AW3420DW has a 1900R curved WQHD screen for an excellent level of detail and a cinematic view that hugs your peripheral vision. This monitor needs extra space, but its form factor will be more immersive for games while being very handy for productivity and multitasking. The monitor also comes equipped with Nvidia's G-Sync, making this monitor a perfect match for your top-end RTX GPU.
But what we love about the Alienware AW3420DW is its redesign which features both a minimalist and futuristic vibe. The brand got rid of the stealth-fighter angles of the AW3418DW in favor of gentler curves and an even cleaner aesthetic. The Alienware Legend design also features AlienFX which is their own brand of RGB lighting, among many other gaming extras which remain to be revealed.
Alienware AW2720HF – 240Hz 1ms IPS Gaming Monitor with FreeSync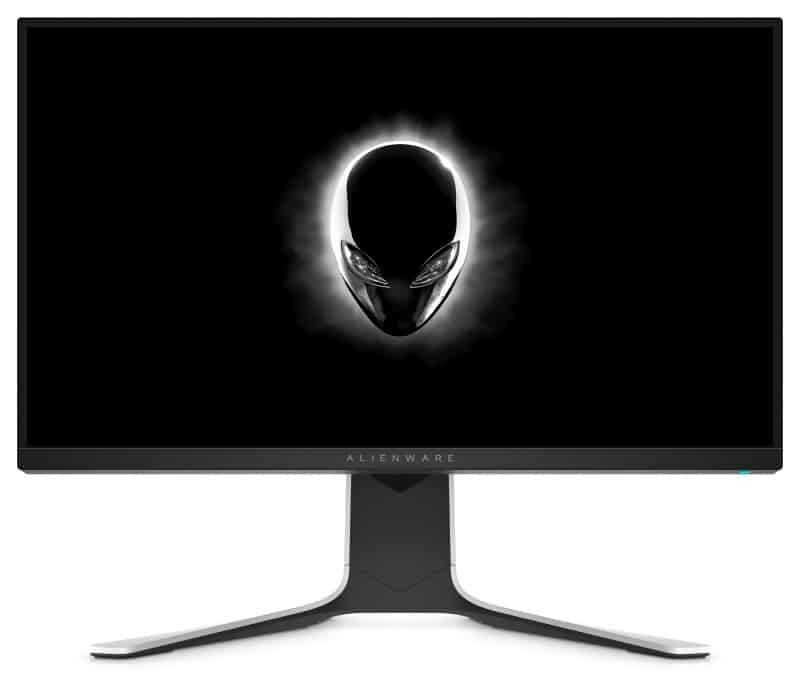 The Alienware AW2720HF is an upsized and upgraded variant of the brand's current AW2518HF 240Hz gaming monitor. This new variant also features the same refresh rate, but this time, it's based on IPS technology. This model is one of the first few 240Hz IPS monitors to hit the market, alongside similar options from brands like HP and Acer. Not much was revealed for this model, but it will include a 1000:1 contrast ratio, 99% sRGB coverage, and a 1ms MPRT mode.
A G-Sync counterpart was not announced for the Alienware AW2720HF, but the market has little need for one since FreeSync monitors are now G-Sync compatible. The announcements suggested that this model will also feature the Alienware Legend design which is composed of a matte white and black chassis laden with the AlienFX RGB lighting design.
Alienware AW5520WF – 55 OLED Gaming Monitor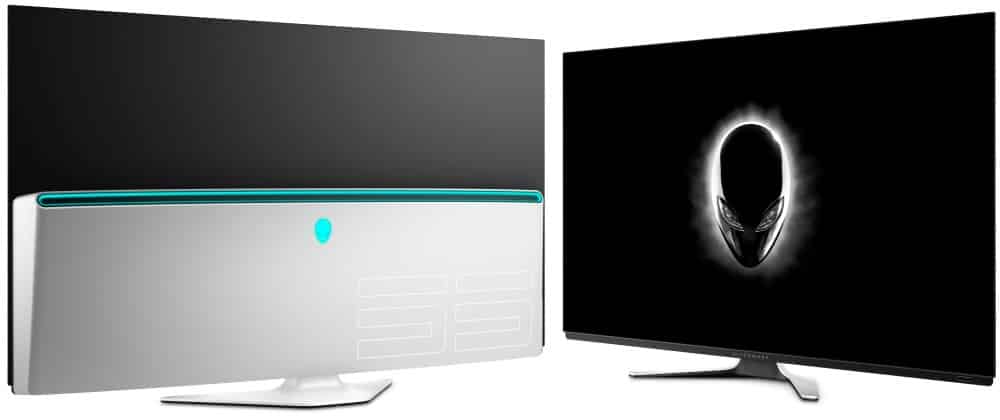 The Alienware AW5520WF is probably the most sought-after in the Dell-Alienware Gamescom 2019 line up due to its OLED screen. Gamers have been clamoring for an OLED-based display in the market for its infinite contrast ratio, comprehensive DCI-P3 color coverage, and the truest blacks. This 4K gaming monitor runs at 120Hz with a .5ms response time which is another reason why OLED is best for gaming.
It looks like a TV, but the Alienware AW5520WF is dressed to impress in the latest iteration of the Alienware Legend design. This gaming-changing beast will have the same white and black aesthetic, along with a massive RGB LED array at the rear for bias lighting and aesthetics.
The Alienware AW2720HF is a FreeSync gaming monitor, but its not yet known if the brand will push for G-Sync compatibility certification. The latter remains to be seen, but this model should arrive just in time when AMD's "Big Navi" cards, which are supposed to be the rivals for GPUs like the 2080ti, hit the market.
Dell S3220DGF  – 32-inch Curved Gaming Monitor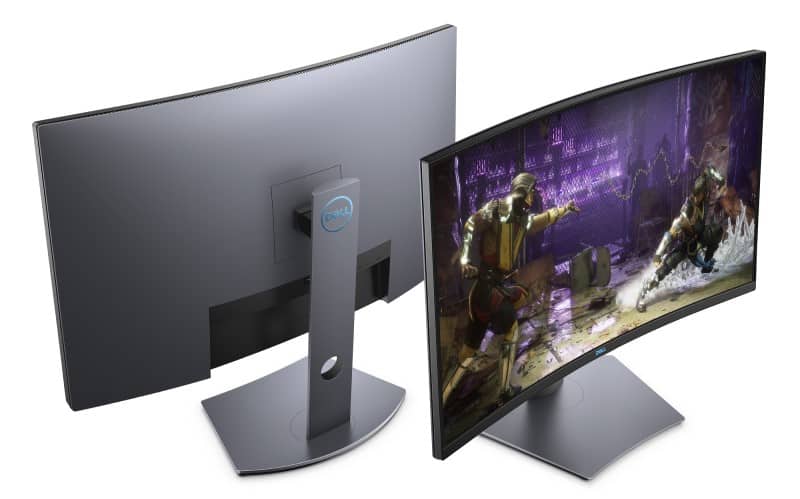 The Dell S3220DGF is the biggest and latest addition to Dell's value gaming monitor line, but size isn't its only upgrade. The 2560 x 1440 display goes up to a 165Hz refresh rate and is equipped with AMD Radeon FreeSync 2 HDR compatibility. This model is based on VA technology, enabling it to offer 90% coverage of the DCI-P3 color space along with a 3000:1 contrast ratio.
These specifications tell us that the Dell S3220DGF is DisplayHDR 400 certified, so some visual upgrades can be expected. As we all know, HDR400 is the baseline grade for monitors that offer HDR, but it doesn't provide a truly captivating experience that you can get from the HDR1000 variants. The news also mentioned that this model has a certain kind of local dimming feature, but that remains to be seen as well.
One of the main competitors of the Dell S3220DGF is the Asus XG32VQR, but the former uses Dell's more subdued, yet sophisticated design composed of matte black and gunmetal panels. The device's mechanisms should be fully functional with excellent ergonomics and time-tested reliability, like many of the Dell monitors we've handled.
Dell- Alienware Gaming Desktops at Gamescom 2019
Alienware Aurora R9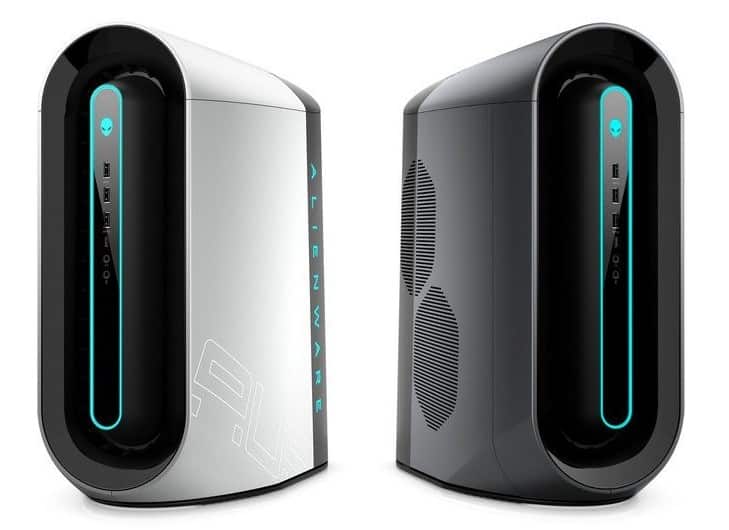 The all-new Alienware Aurora for 2019 features the same revamp and redesign as the monitors above. The mid-tower pre-built desktop is available in both matte black and white/black along with an enhanced thermal system that aims to prolong the device's life span. These new models are also offering full upgradability, so you can easily swap out all of its internal components when the need arises.
However, there is little need to reconfigure the new Alienware Auroras since you can already customize it with the latest and most powerful hardware. You can go with parts such as Intel's 9th Gen Core processors, Hyper X FURY XMP DDR4 memory, along with Nvidia and AMD's most potent GPUs. This customizable gaming PC starts at $970, so there is a lot of room to pump up its specs according to your needs.
Dell G5 Desktop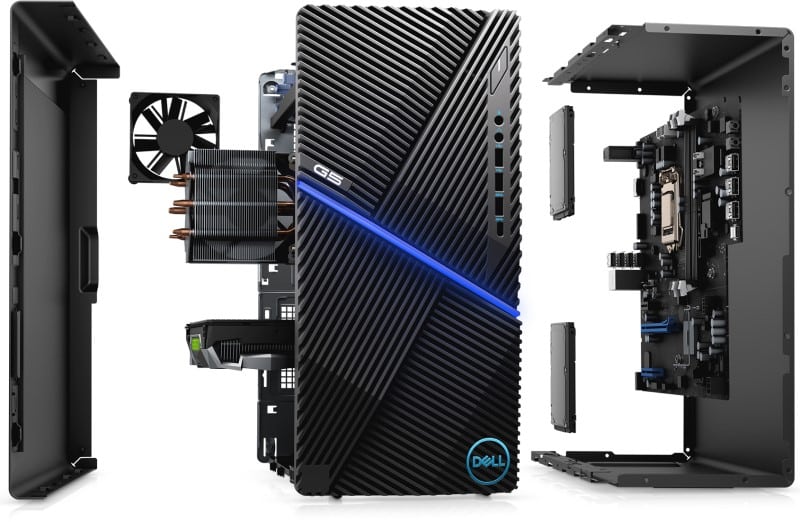 The Dell G5 Desktops are designed to meet the needs of gamers without hurting the value per dollar aspect. This new series builds on the success of the Dell G5 laptops, offering the latest Intel 9th Gen processors to go with Nvidia's GTX and RTX Line up. Of course, everything is configurable via Dell's website, so you can build your specs according to your needs and budget.
The Dell G5 desktop gaming PCs have a more classic look compared to the Aurora above. The chassis design resembles the brand's high-end XPS line up, but the typical crystal side panel and LED lighting are present in the package. Dell says the design is a perfect match for mainstream gamers due to this eye-catching characteristic that will go well with its powerful components.
Editor's note: For more information, please check out the Dell – Alienware Gamescom 2019 article below:
Source: https://www.dell.com/en-us/shop/gamescom/cp/gamescom
About the Author: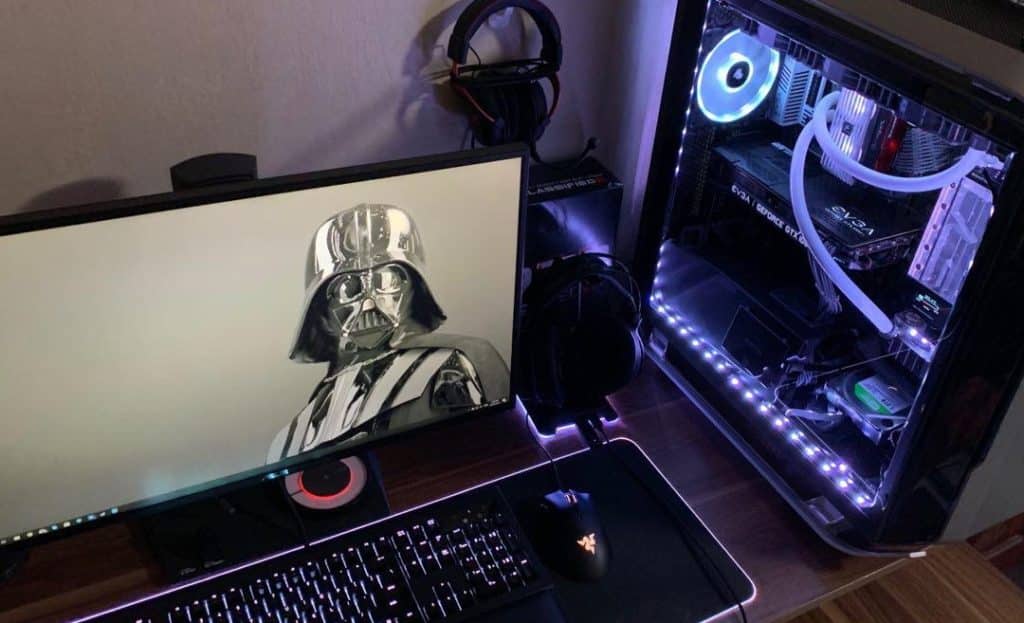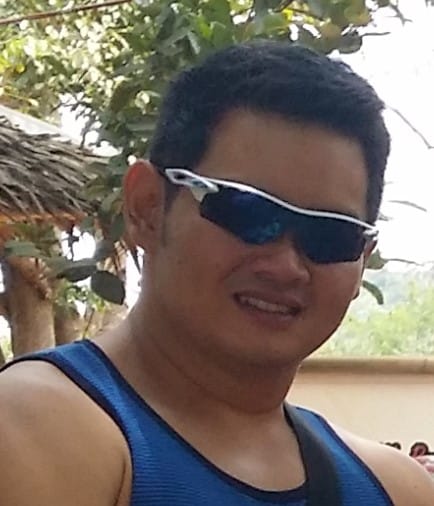 Paolo is a gaming veteran since the golden days of Doom and Warcraft and has been building gaming systems for family, friends, and colleagues since his junior high years. High-performance monitors are one of his fixations and he believes that it's every citizen's right to enjoy one. He has gone through several pieces of hardware in pursuit of every bit of performance gain, much to the dismay of his wallet. He now works with Monitornerds to scrutinize the latest gear to create reviews which accentuate the seldom explained aspects of a PC monitor.