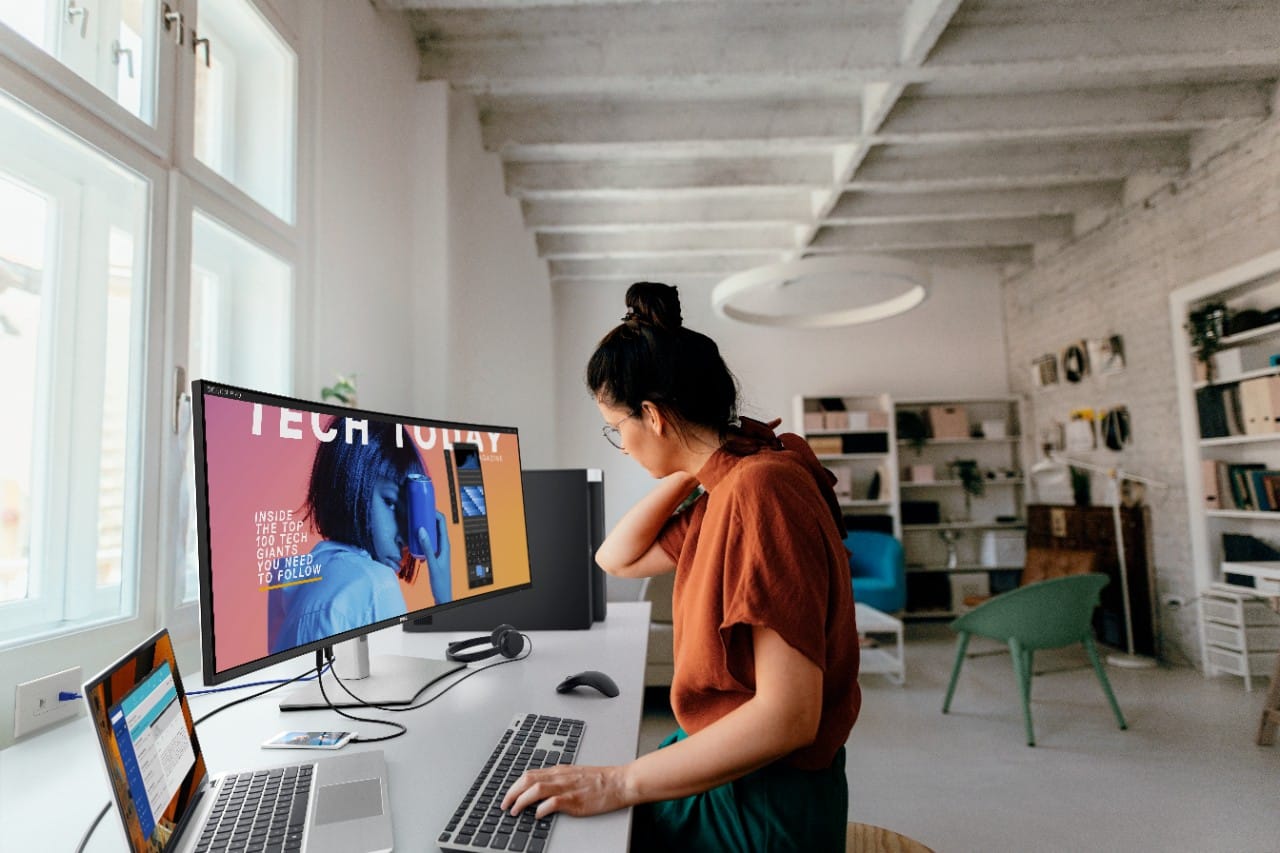 Dell recently revealed to us what's in store for CES 2021 and the months following their product launch. The company offers various solutions for business, commercial, and gaming purposes, so it's a lot to process. However, we've sorted it out and selected the juiciest bits that you will find very interesting, so starting to save money now is probably a good idea.
Dell CES 2021 Monitors
Dell UltraSharp U4021QW – 40-inch 5K Ultrawide Thunderbolt 3 Monitor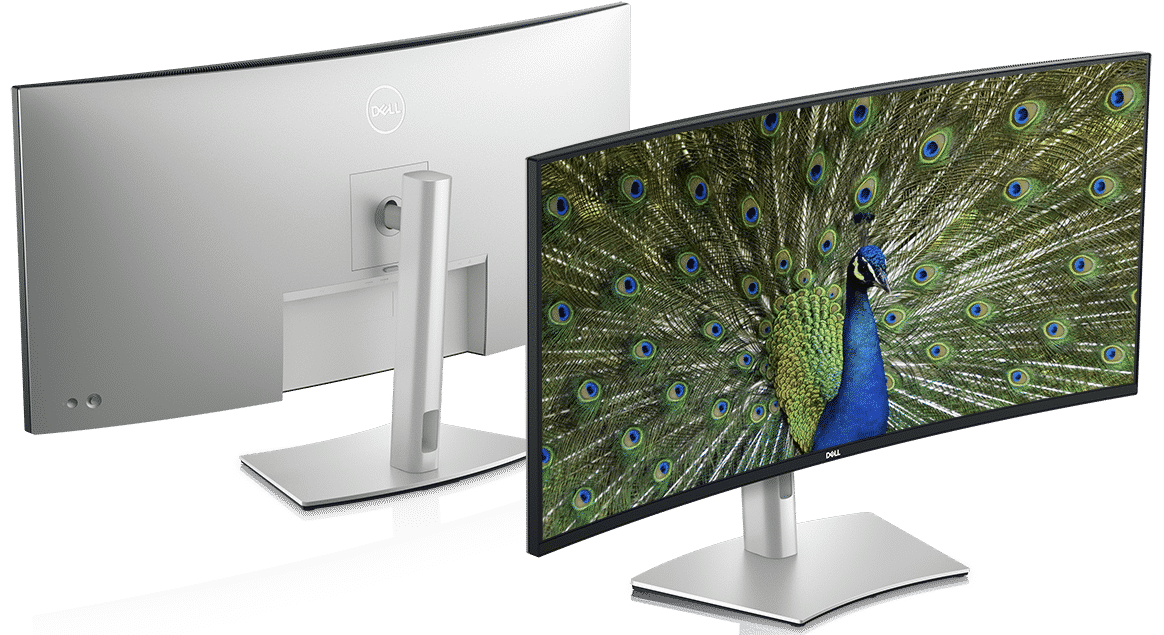 The Dell UltraSharp U4021QW is arguably one of the most exciting monitors thanks to its mix of unique and sought-after specs. The 2500r curved monitor has a 40-inch diagonal with a 5120 x 2160 resolution, which Dell calls a WUHD display. Its aimed at professionals who want the best color quality since it advertised to render 100% of sRGB and Adobe RGB.
The Dell U4021QW also features Thunderbolt 3 connectivity with super-speed USB 10Gbps transfer speeds and up to 90 watts of power delivery. It also comes with upgraded 9-watt speakers, making it a prime choice in the ultrawide market. It is scheduled to appear on the 28th of this month with a $2099.99 price tag.
Dell CES 2021 Video Conferencing Monitors – The Dell C2422HE, C2722DE, and C3422WE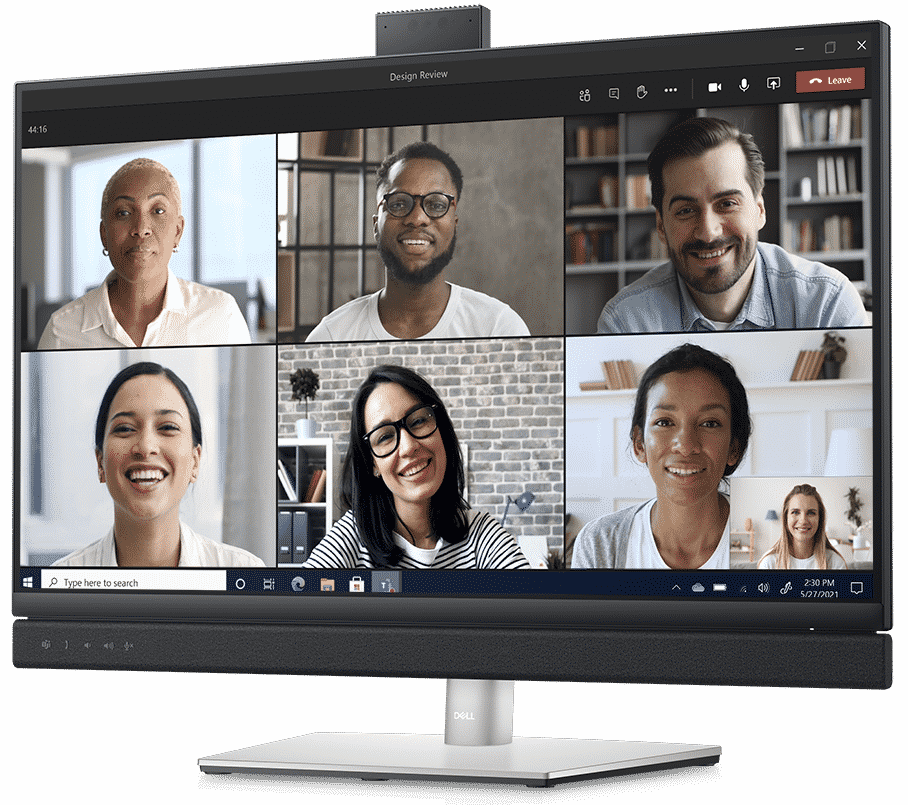 Dell's new C-Series monitors named the C2422HE, C2722DE, and the 34-inch C3422WE are designed for the new normal where work from home setups that use video conferencing have become more common. The monitors have dedicated pop-up 5mp IR cameras which have Windows Hello support for secure facial recognition. This series also the first to be certified for Microsoft Teams which is now commonly used in both business and home applications.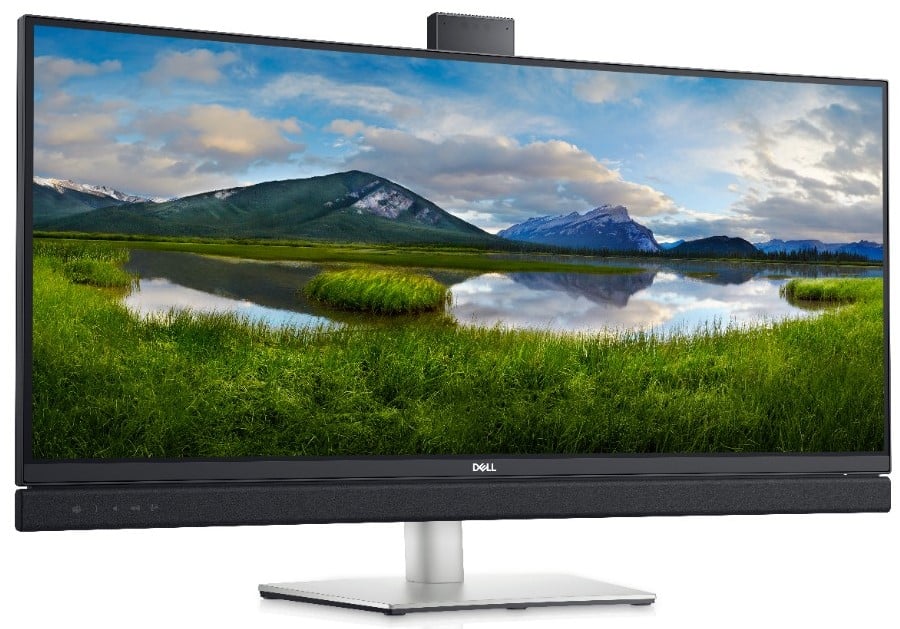 The Dell C-Series monitors are also designed to be productivity hubs, so they have a complete array of connectivity features to suit your needs. All models have 90-watt USB-C connectors for single cable operation with laptops, along with the usual video inputs and an RJ45 LAN port. The products also have other features designed for efficiency such as PbP, PiP, and Dell's Display Manager suite.
Dell's Video Conferencing monitors will become available for purchase by February 16, 2021, with prices starting at $519.99 for the C2422HE, $719.99 for the C2722DE, and $1149.99 for the C3422WE.
Dell CES 2021 New UltraSharp Monitors – The Dell U2422H, U2422HE, U2722D, U2722DE, and U3821DW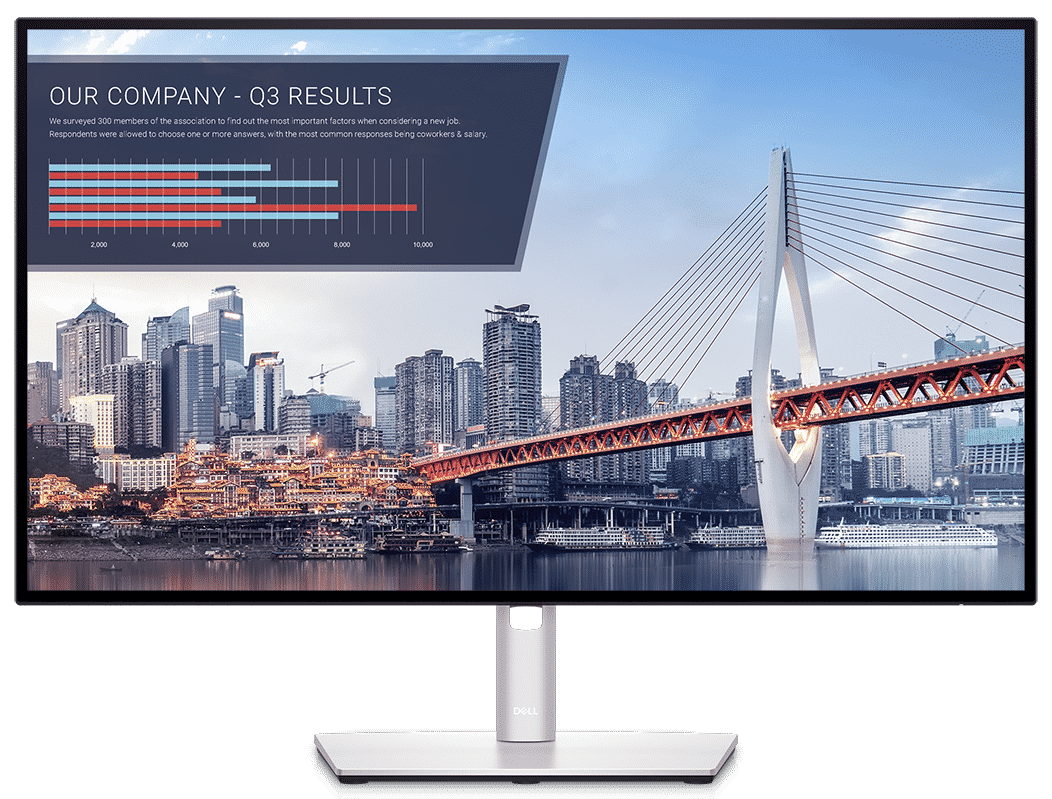 Dell's very popular UltraSharp line is also getting revamps across the series, including the flagship U4021QW WUHD ultrawide monitor. The other models listed named U2422H, U2422HE, U2722D, U2722DE, and U3821DW have been restyled with improved performance and functionality to suit the growing needs of today's professionals. The series features 90-watt USB-C connectors and super-speed 10Gbps ports for seamless connectivity.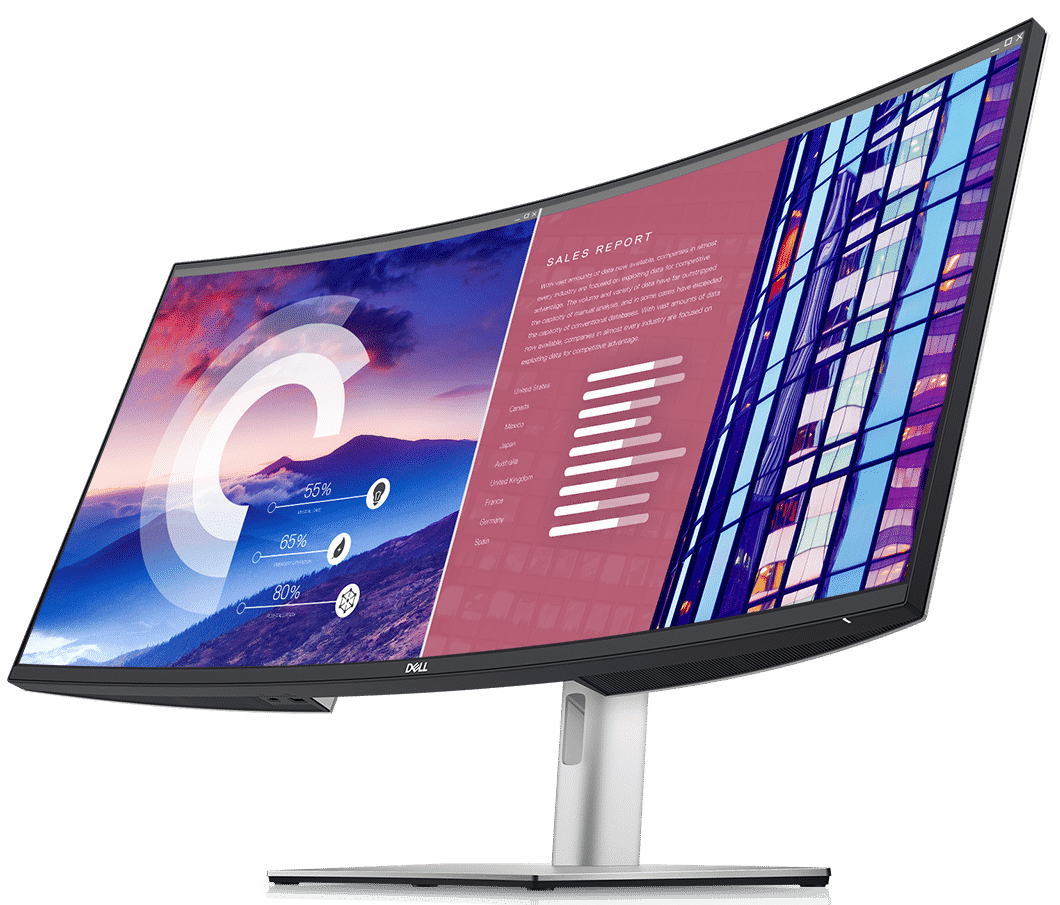 Take note that the non-USB-C models do not have an E at the end of the model name, but we're sure that they will all perform comparably. All monitors are compatible with Dell's Display Manager feature and they will ship with always-on ComfortView Plus. The Dell UltraSharp USB-C variants will arrive by February 16, 2021 starting at $459.99 for the C2422HE, $679.99 for the C2722DE, and $1499.99 for the U3821DW.
The non-USB-C variants will then follow by the 30th of March with a $359.99 price tag for the U2422HE and the $579.99 for the U2722DE.
Dell CES 2021 4K Interactive Touch Monitors – The C5522QT and C6522QT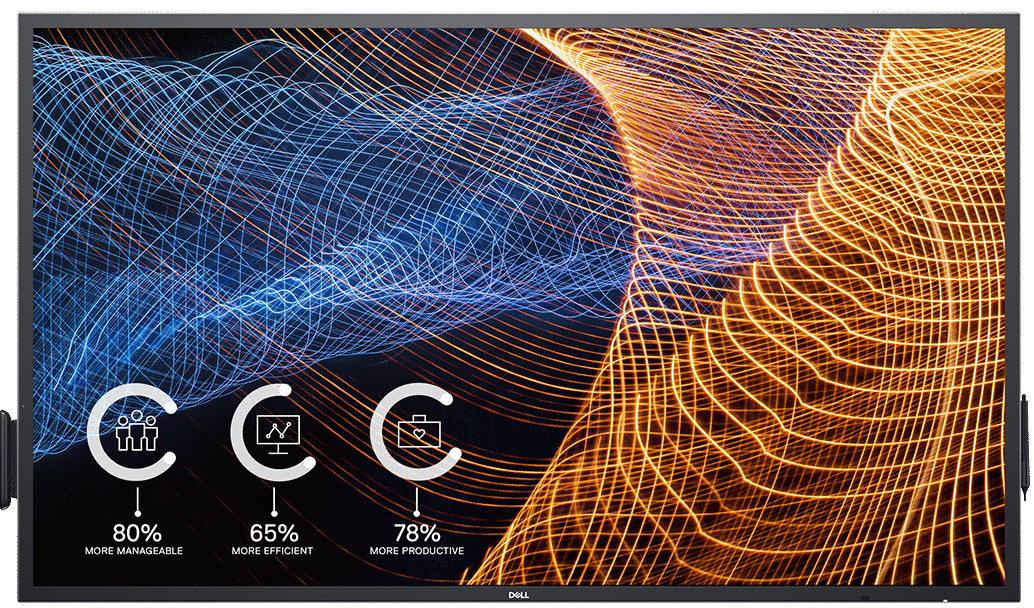 The Dell C5522QT and C6522QT interactive touch monitors are designed to improve collaboration spaces with their large 4K screens. The monitors feature comprehensive connectivity layouts that include USB-C, so setting up won't take time away from brainstorming. The two screens feature InGlass 20-Point touch capability so multiple users can interact with the display at the same time.
The Dell C5522QT and C6522QT are also intended to feel natural if you want to annotate with your fingers, use the stylus, or erase the content on the board with your palm. All of these gestures have virtually zero lag while the touch functionality of the screens are compatible with almost every industry-standard software available.
The Dell C5522QT with C6522QT will hit the market on March 30, 2021, but pricing is still forthcoming and will be released to the public when we're closer to the shipping date.
Editor's Note: Dell CES 2021 monitors look like they will be top-sellers once again this year, although many of them are a bit pricey. Let us know if you are interested in a particular model so we can connect you to Dell's reps who might be able to get you these monitors quicker and easier.
About the Author: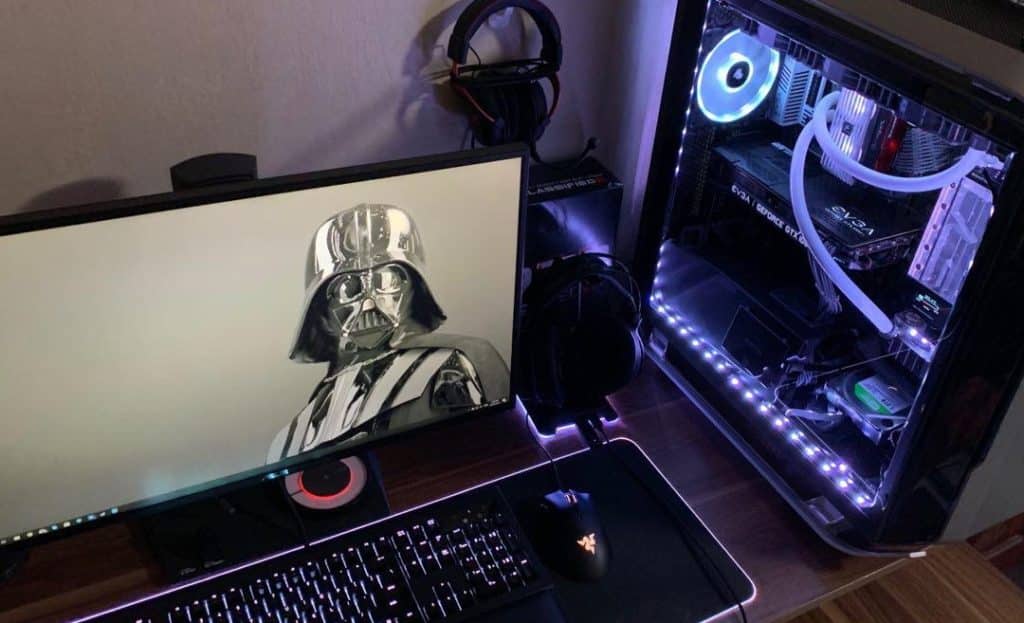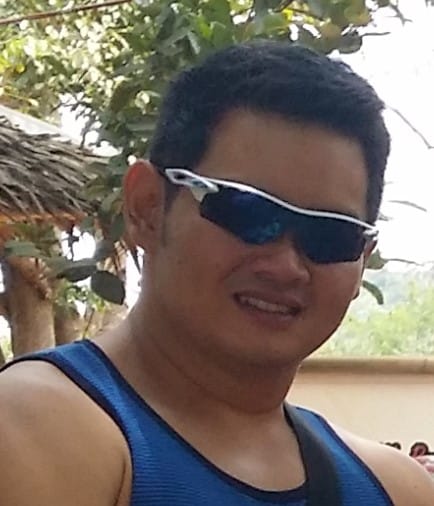 Paolo is a gaming veteran since the golden days of Doom and Warcraft and has been building gaming systems for family, friends, and colleagues since his junior high years. High-performance monitors are one of his fixations and he believes that it's every citizen's right to enjoy one. He has gone through several pieces of hardware in pursuit of every bit of performance gain, much to the dismay of his wallet. He now works with Monitornerds to scrutinize the latest gear to create reviews that accentuate the seldom explained aspects of a PC monitor.