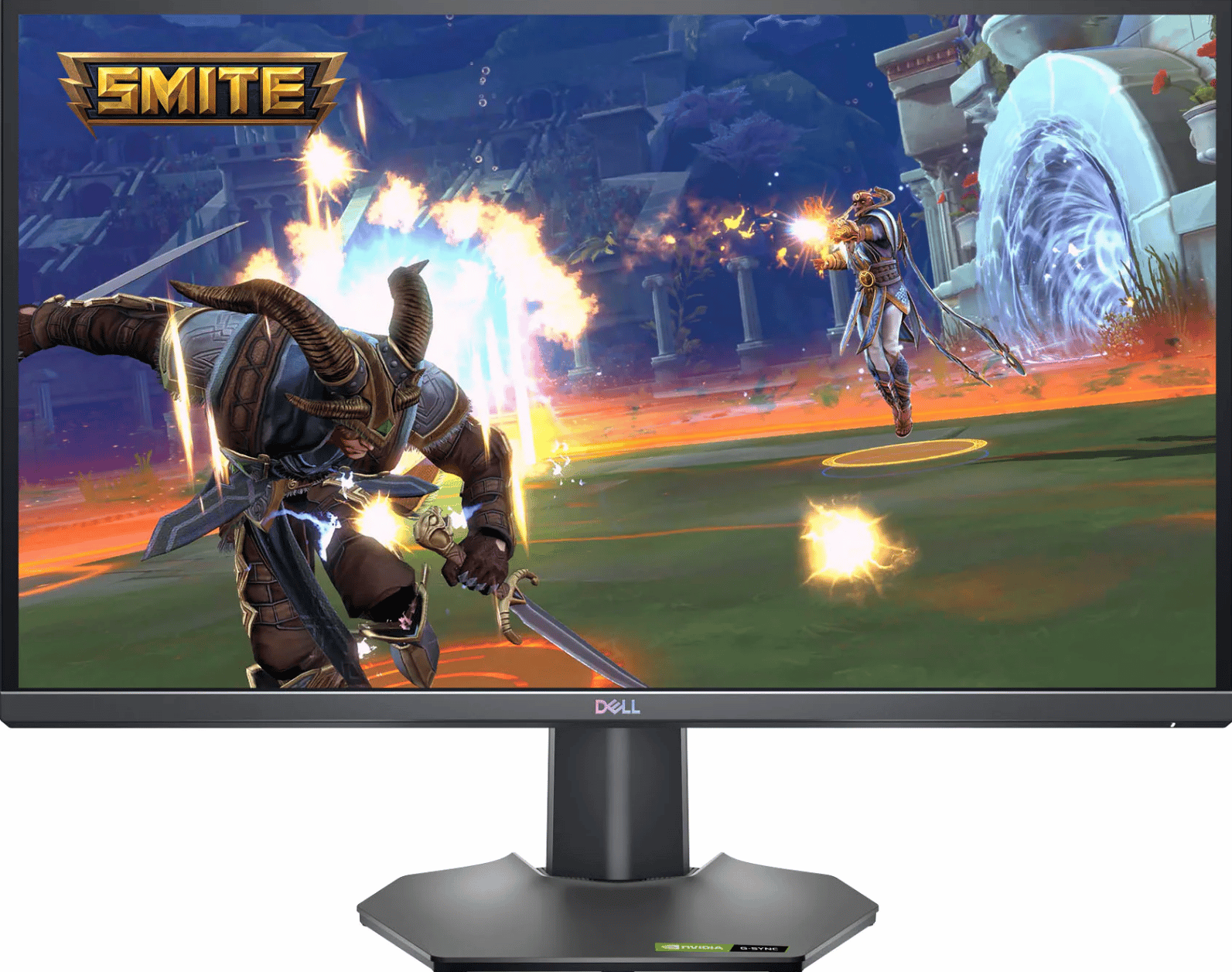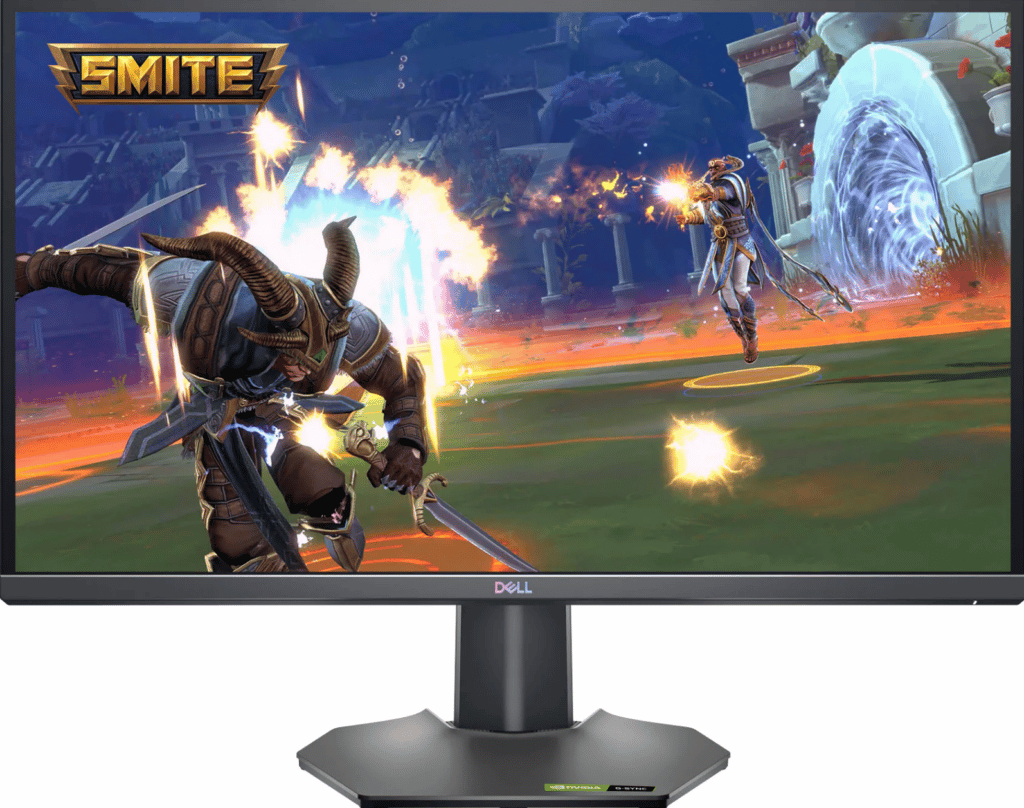 The Dell G2723H is a low-priced 27-inch monitor with a 240Hz refresh rate for E-Sports fans who want speed above anything else. It shaves off special features that the premium Alienware variants have, but those will matter less compared to its gaming performance. Let's take a closer look at the Dell G2723H to know if it should be your next upgrade for competitive gaming.

Dell G2723H Specifications
Screen Size: 27 Inches
Resolution: 1920 x 1080 Full HD
Aspect Ratio: 16:9
Panel Technology: In-Plane Switching (IPS)
Refresh Rate: 240Hz (280Hz OC)
Response Time: 1ms
Contrast Ratio: 1000:1 (Static)
Brightness: 400 cd/m2
Built-in Speakers: None
Stand: Height – Yes
Stand: Tilt – Yes
Stand: Swivel – Yes
Stand: Pivot – Yes
VESA Compatibility: Yes
Connectivity: DisplayPort 1.4 x 1, HDMI 2.0 x 2, 1, USB 3.2 x 4, 3.5mm Jack x 1
Dimensions with Stand (WxHxD): 24.08" x 15.51" x 7.89"
Weight: 8.6 lbs

Design and Features
The Dell G2723H doesn't have the aesthetics of its Alienware counterparts so it looks more like the office variants. It has a matte black finish which will not compete with your theme while being easy to protect and maintain from dust and stains. The display has a bezel-free design on three sides, but you will still see inner borders when it's in use.
This model also has a reduced footprint to lessen waste, so its overall dimensions have been reduced compared to its predecessors. It only needs 7.89 inches of depth even if its base is irregularly shaped, unlike the office variants. The cabinet itself only weighs 8.6 pounds so it is going to be easy to carry it around or find a suitable VESA arm that isn't too expensive.
Its build quality is just as good as its premium counterparts, so gamers won't have to worry about its physical durability. The plastic panels are thick enough to prevent flexing and cracking, plus there were no cosmetic defects. The included stand is firm and stable so the screen won't sag or shake while it's in use.
The Dell G2723H has an OSD joystick and hotkeys so it's easy to manipulate its features and menus. They are located at the back so you won't see them, but they are easily reachable so you won't stress while tweaking the monitor. Other brands even offer extras like remotes, but it's unnecessary except for the displays that are big enough for couch gaming.
The stand included in the package offers tilt, swivel, pivot, and height adjustments for your comfort and convenience. it is easy to get a comfortable viewing angle so you don't have to strain yourself while playing for many hours. You can also use VESA mounts, but it's unnecessary unless you have a very small desk or multiple monitors on your desk.


Another thing we love about this monitor is its connectivity layout which did not get hit by the cost-cutting. You get DisplayPort 1.4, an HDMI 2.0 and HDMI 1.0 port, plus a bevy of USB 3.2 slots that are strategically placed for convenience. it could use a USB-C port for better flexibility, but that's usually reserved for the high-end variants.
You don't get speakers with this model, but that's okay since most built-ins don't sound good anyway. You need to pair it with a properly tuned headset for better immersion and focus on competitive games. We'd love it if it did have them but losing minor features to get better pricing is a sweeter deal.
Display and Performance
The Dell G2723H boasts a 27-inch IPS panel with a 1920 x 1080 resolution, a 280Hz OC refresh rate, and a 1ms response time. The backlight has a 400 cd/m2 limit while its contrast is listed at 1000:1 like most IPS panels. The monitor has the necessary ingredients for HDR 400 certification, but it is not listed in the spec sheet.
Larger 1080p monitors aren't known for sharpness, but the lower pixel density means visibility and legibility will be better. That counts a lot in E-Sports games since you have to be able to see your opponent quickly. It is also easier to run most titles with a decent GPU so it's highly likely that you will reach the 280Hz limit.
The Dell G2723H renders 100% sRGB and 87% of DCI-P3 just like most of the modern Fast IPS panels in other gaming offerings. The monitor has a decent deltaE average of 1.87 so it looks balanced out of the box. Most will be able to use the monitor right away without worry, although we recommend going through its settings first to know how to use it better.
Calibrating the monitor reduced that dE average to 1.48 which is a bit better than the stock setting. However, it is hard to tell the difference in most cases, plus you will need a colorimeter to get the same level of improvement. We don't think spending the extra for this monitor is worth it, so you will be better off with a prosumer model if accuracy is more important than gaming capabilities.
The Dell G2723H's backlight reached 398 cd/m2 at 100% so there is plenty if it needs to fight off glare in a well-lit room. Its contrast reached 1126:1 at 50% brightness, but its still insufficient in lowering the black luminance. This is a known weakness of IPS monitors, but there are alternatives like VA or OLED panels if you dislike it.
Panel uniformity for the test sample had some IPS glow at the top corners which became more noticeable with dark scenes They are barely there otherwise, but games and movies will surely reveal them. However, there are tolerances in play, so it is possible to get a better monitor if you have luck on your side.
The Dell G2723H has an excellent pixel response time like most Fast IPS gaming monitors with incredible refresh rates. You barely need to use overdrive if your framerate is high enough, so it is great for hit-detection titles like Overwatch 2. Some may feel the need to activate it, but note that more overshoot will happen if you use too much overdrive.
It is also compatible with both FreeSync and G-Sync so you don't have to lose VRR if the games you play become more demanding. This duality is essential now so you don't have to stick with one GPU brand regardless of price and performance when the time to upgrade comes. The G2723H's input lag sits at 3ms, so there is no need to worry about delays while playing competitively.
Thoughts on the Dell G2723H
The Dell G2723H is a great option if you want a fast gaming monitor without spending too much. It's priced below $350 at the time of review so it is quite compelling, but it doesn't compromise too much just to meet that limit. It's also quite robust for a budget model, so you'll get a few years out of it before an upgrade becomes necessary.
The Dell G2723H's usual weaknesses are understandable due to its price and the nature of its intended use. it doesn't have HDR features and it has limited contrast so dark scenes won't look as good as they do with the other panels. It's an excellent buy, but we only recommend it if you are focusing on E-Sports titles more than anything.
Pros:
Fast and Blur-Free
Full sRGB Coverage
Fully Adjustable Stand
Excellent Build Quality with Lower Price
Cons:
Limited Contrast
No HDR Features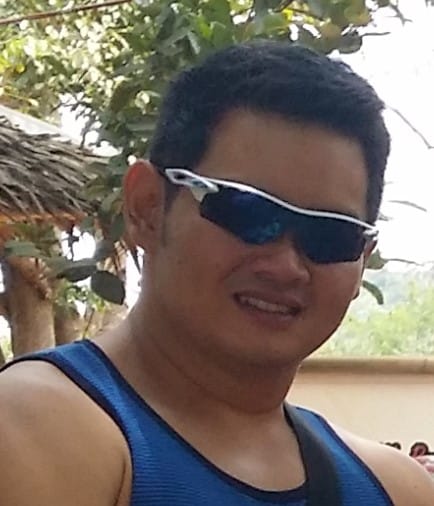 Paolo is a gaming veteran from the golden days of Doom and Warcraft. Since junior high, he has been building gaming systems for family, friends, and colleagues. High-performance monitors are one of his fixations; he believes that every citizen's right to enjoy one. He has gone through several pieces of hardware in pursuit of every bit of performance gain, much to the dismay of his wallet. He has also spent half a decade researching, reviewing, and writing about these products and now has over 1400 articles about the best gaming tech under his belt.