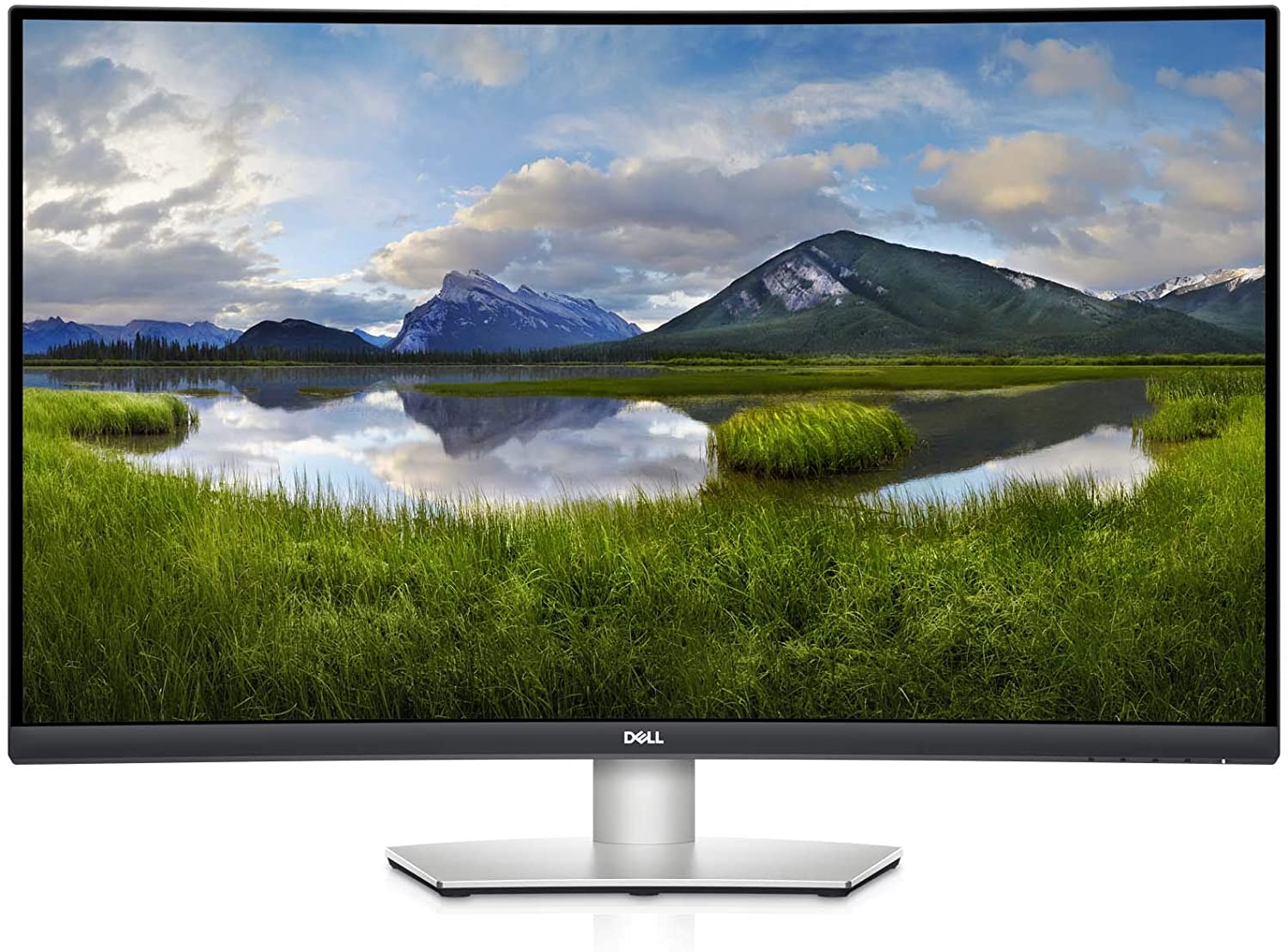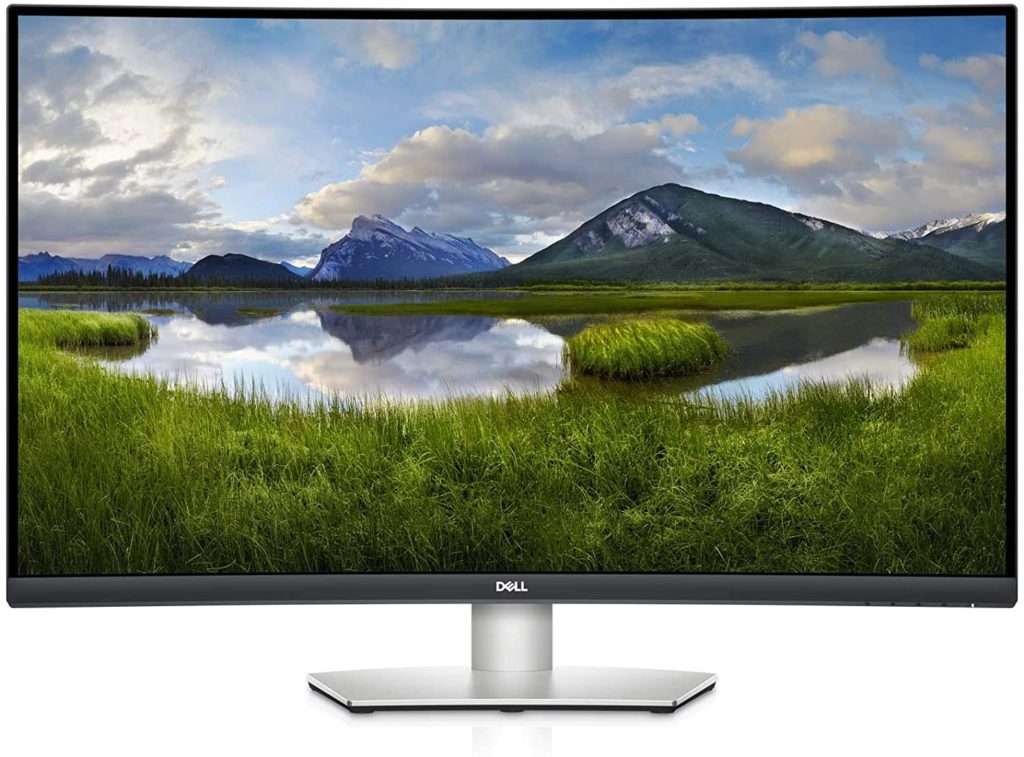 The Dell S3221QS is a reasonably priced 4K monitor that provides tons of screen space for workflows and immersive experiences for gaming. Its VA panel offers superb contrasts and decent response times, but it does have limitations to help meet its low price point. Let's check out if the Dell S3221QS is your next best bed for work and entertainment purposes that doesn't hurt your wallet.


Dell S3221QS Specifications
Screen Size: 32 Inches
Resolution: 3840 x 2160 4K
Aspect Ratio: 16:9
Panel Technology: Vertical Alignment (VA)
Refresh Rate: 60Hz
Response Time: 4ms
Contrast Ratio: 2500:1
Brightness: 300 cd/m²
Built-in Speakers: Yes (2 x 5 watts)
Stand: Height – No
Stand: Tilt – Yes
Stand: Swivel – No
Stand: Pivot– No
VESA Compatibility: Yes (100 x 100)
Connectivity: DisplayPort 1.2 x 1, HDMI 2.0 x 2, USB 3.0 x 2, 3.5mm Audio Jack
Dimensions: (W x H x D): 27.92" x17.64" x 8.15"
Weight: 16.25 lbs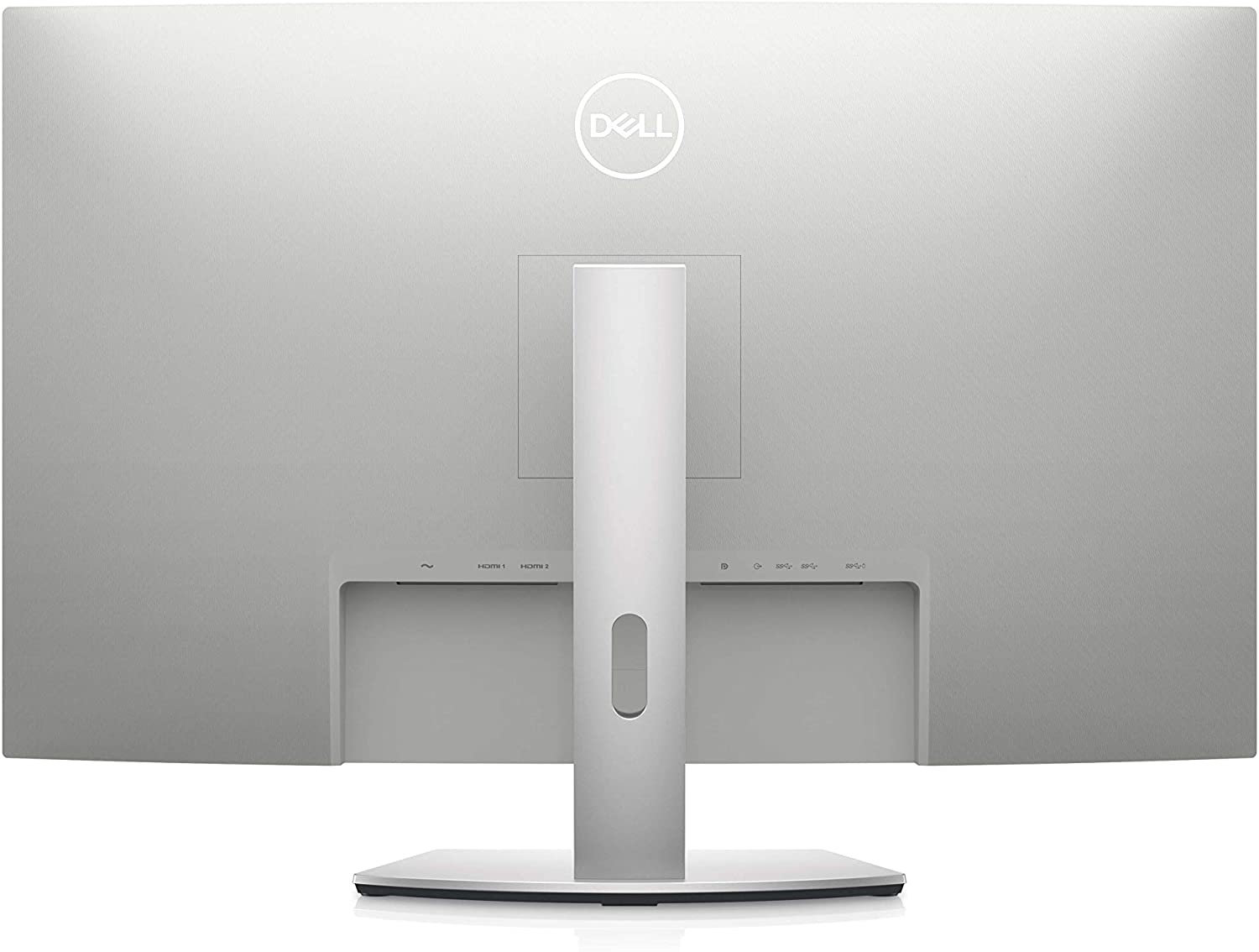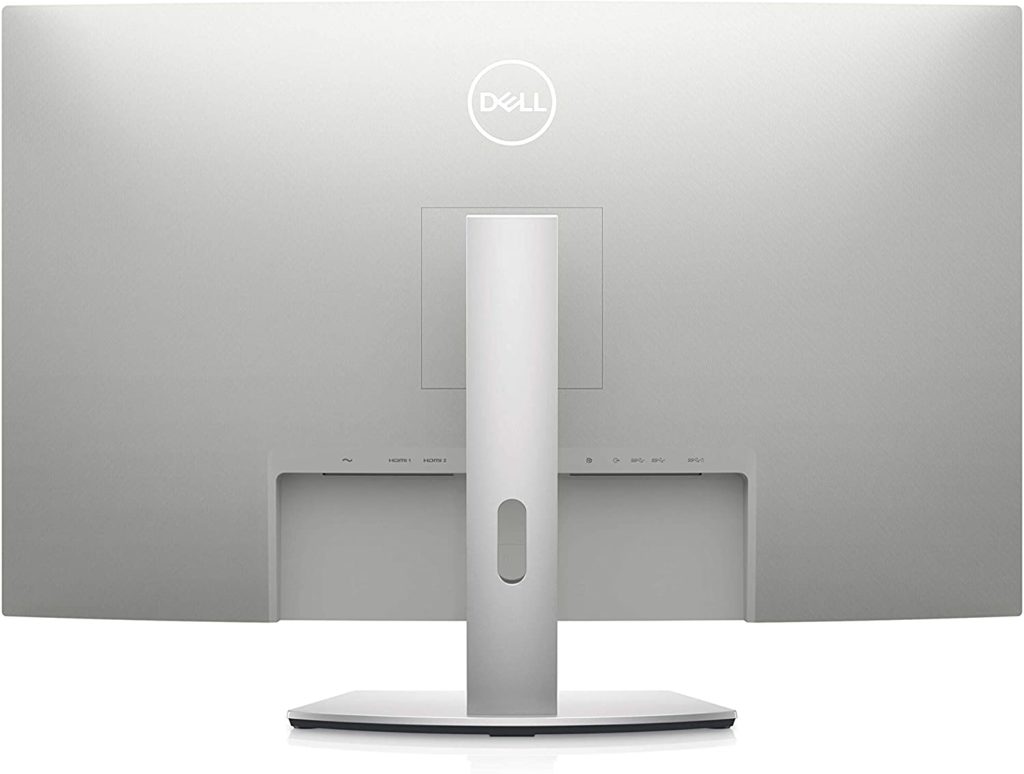 Design and Features
The Dell S3221QS features a minimalist design that places it perfectly next to the other 2021 monitors the brand is offering. The device has a matte silver and black combination which always works since it makes it easier to match it to any kind of setup. The display isn't bezel-free, but the borders at the sides and the top are thin enough to become unnoticeable.
You also should take note of the Dell S3221QS's size since it is a 32-inch display and it's a bit chunkier since it has a 1800r curve. It will stick out when it's mounted to a wall, but at least it doesn't consume a lot of depth on your desk. It is not too heavy at 16.25 pounds, but that weight will add up if you use two or three monitors for your setup.


Build quality for the Dell S3221QS is excellent even if it's not their top-of-the-line 32-inch 4K display model. The plastics feel thick and robust, while the metal reinforcements in the stand give it solid footing and reliability. The screen doesn't wobble despite its size and it's usually a good sign that the monitor is built well.
One aspect of the Dell S3221QS that went backward is its use of OSD buttons which are often difficult to use. The layout is located under the bottom bezel next to the power button so it's easy to mistakenly press the wrong button since you can't directly see them. The monitor has an OSD lock feature to avoid unwanted inputs, but they usually happen when you are trying to adjust a setting or select a preset.
We like the stand included with the Dell S3221QS since it doesn't require a lot of space from your desk plus it's durable and solid. However, its adjustment mechanism only offers tilt which limits its functionality, especially for multi-display users. You can replace this with a VESA mount which will be 100% better, but as long as you don't need to bow your head a bit to look at its center, you should be fine.
The Dell S3221QS is also handsomely equipped to handle your PC, two 4K gaming consoles, along with some of your peripherals. The I/O layout includes DisplayPort 1.2, two HDMI 2.0 slots, and three USB 3.0 ports. There is also a 3.5mm jack for speakers, but we think most would rather connect their audio equipment directly to the motherboard.
It is also great that the Dell S3221QS does include a pair of upgraded speakers that offer up to 5 watts of power instead of the usual 2-watt built-ins. It has enough power for videos and music, but we think gamers will still miss the oomph offered by headsets or a full set. But this add-on is a great feature to have nevertheless since it extends the monitor's value and usability for many instances like for those who work from home.
Display and Performance
The Dell S3221QS boasts a 32-inch curved VA panel with a 3840 x 2160 resolution, a 60Hz refresh rate, and a 4ms response time. The backlight is rated at 300 cd/m2, while the contrast ratio reaches 3000:1 like most VA panels. this model has a 1800r curvature which isn't the steepest but is noticeable and appreciable due to the display's size.
4K screens are more enjoyable in 32-inches or bigger since the pixel density isn't too tightly bunched up. The added details and crispness it provides is more visible compared to the more common 27-inch variants, so games and movies look better. Small objects like text are also more legible without scaling, so reading, browsing, and document processing is less painful with a monitor like this.
The Dell S3221QS offers a little over 100% coverage in sRGB and around 82% in DCI-P3 which makes the screen look vibrant and rich. The default accuracy sits at 2.39 which is good enough for daily use since calibration isn't entirely necessary. Most users will be satisfied with how the image output looks, but brightness still needs to be tweaked to levels that are comfortable for extended use.
Calibrating the Dell S3221QS provided a lower dE average of 0.57 which is already within range of prosumer range. Doing this will also reduce the slightly bluish tint of the screen, but that isn't a considerable issue to begin with. Most users will do fine with the default setting or a few tweaks in the OSD, so buying a colorimeter isn't necessary unless you are into editing.
The Dell S3221QS's backlight reached 305 cd/m2 at 100%, while its contrast ratio achieved as much as 3160:1 at 60% brightness. The monitor supports HDR and it can pulse its backlight to around 375 cd/m2, but there isn't anything special it if does. The monitor doesn't have local dimming anyway, so we wouldn't get it for HDR videos and games.
Panel uniformity for the Dell S3221QS is mixed since it doesn't have backlight leaks or noticeable backlight deviances, but some clouding can become visible. The flaw is noticeable in all-black or dark scenes, but full-colored ones aren't affected. Take note that this varies between every unit, so there are better ones out there with fewer symptoms.
The Dell S3221QS can keep its response time together, provided that you don't play fast-paced games like Warzone. The screen looks great for console gaming and immersive titles, but it does show trailing and persistence if it goes through contrasting or extra fast transitions. The monitor has an overdrive feature to help with this, but it's limited and only its Normal setting is usable.
The Dell S3221QS is a FreeSync gaming monitor and it works with Nvidia's G-Sync Compatible mode. This is nice to have since you don't have to switch monitors if you change your GPU to the other brand. Input lag sits at 10ms, so you shouldn't worry about noticeable delays while gaming.
Thoughts on the Dell S3221QS
The Dell S3221QS is a well-rounded display for a lot of uses, including gaming and productivity. The large, high-resolution screen will be a welcome upgrade for anyone, plus it also doesn't hurt that it is well built and attractively designed. The screen offers great image quality for daily use, but it also responds quite well to calibration if in case you need it for editing and content creation.
However, there are indeed some limitations with the Dell S3221QS such as its limited stand which we think is difficult to justify at the $499 price point. There's also the known flaw of VA panels in pixel response times, you'd know that VA types aren't the best for fast-paced action if you've already read our previous reviews and guides. It's more expensive than the comparable Samsung U32J590, but that extra price pays for nicer things with this monitor.
Pros:
Decent Default Accuracy and Gamut Coverage
Clean Minimalist Design
Plenty of Connectivity Options
Works with FreeSync and G-Sync
Crisp and Clear Screen
Cons:
Higher Price than Closest Competitor
Limited Pixel Response Time
Tilt-Only Stand
OSD Buttons