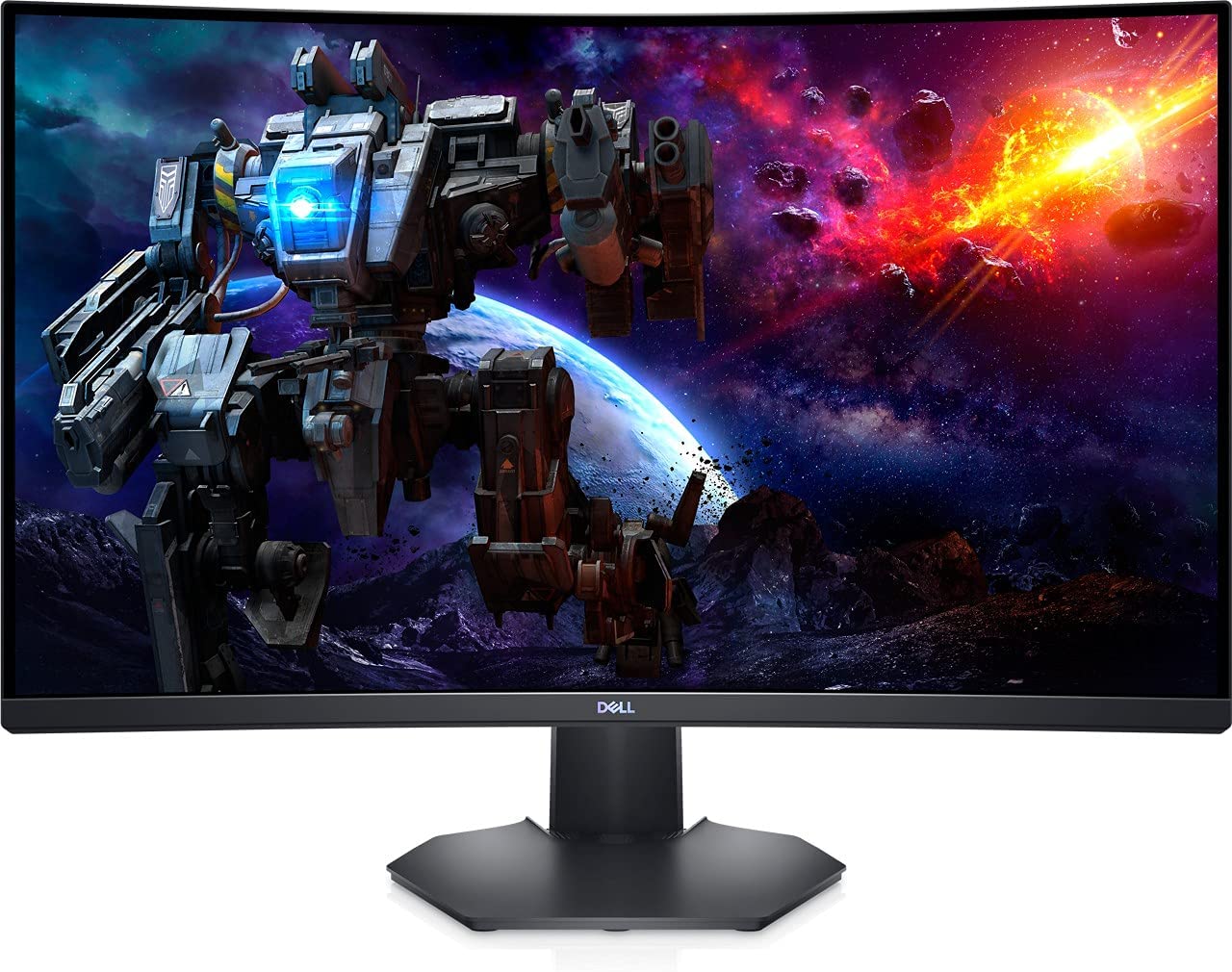 The Dell S3222DGM is an affordable 165Hz 1440p monitor that promises accurate color, plenty of contrast, and immersive experiences. We really liked its predecessor, so we have high expectations even if this new model is starting at a lower price point. Let's see if the Dell S3222DGM does offer tremendous value with solid imaging and gaming performance in its $400 price subcategory.

Dell S3222DGM Specifications
Screen Size: 32 Inches
Resolution: 2560 x 1440 QHD
Aspect Ratio: 16:9
Panel Technology: Vertical Alignment (VA)
Refresh Rate: 165Hz
Response Time: 2ms
Contrast Ratio: 4000:1
Brightness: 350 cd/m²
Built-in Speakers: No
Stand: Height – Yes
Stand: Tilt – Yes
Stand: Swivel – No
Stand: Pivot– No
VESA Compatibility: Yes 100 x 100
Connectivity: DisplayPort 1.2 x 1, HDMI 2.0 x 2, 3.5mm Jack x 2
Dimensions With Stand(WxHxD): 27.9″ x 21.89″ x 9.35″
Weight: 16.40 lbs

Design and Features
The Dell S3222DGM looks just like any office monitor from the brand, although its vent design at the back and polygon-shaped stand show that it is meant for gaming. The device has a matte black aesthetic that looks clean and discrete so it won't clash with themed setups. The display is bezel-free on three sides so there are no distractions when you are enjoying its large screen.
It's a big monitor, so you have to consider your available disk space first before pulling the trigger on this affordable option. It's wide enough to cover your speakers if you have a narrow desk, plus it's almost ten inches deep when fully assembled. It is not the heaviest at 16.40 pounds, but it is still rather easy to get unbalanced while carrying it.
Build quality is very solid thanks to Dell's excellent craftsmanship and material selection for its entire range of monitors. The plastics used are thick and sturdy, and we didn't see any cosmetic defects on any of its parts. The included stand is practically wobble-free and it is firm so the screen won't suddenly sag while you are using it.
The Dell S3222DGM has an OSD joystick with four buttons at the back which is accessible on the right side if you are facing the display. Other budget models have to settle with button layouts which take more time and effort to use properly. Premium variants, on the other hand, can include remotes for more convenience, but those aren't necessary for daily use.
The stand included with the package offers tilt and height adjustments so it isn't the most ergonomic in its category. However, that's fine in most cases since you need to center the screen to enjoy the benefits of its curvature. You can use VESA mounts, but it's only necessary if space is limited or if you have multiple monitors.

One of the things that took a hit to reduce the price is the Dell S3222DGM's connectivity layout. It only includes DisplayPort 1.2 and two HDMI 2.0 ports, plus a 3.5mm jack for headphones or speakers. The older model had USB ports, but you have to remember that it was more expensive when it launched.
It also doesn't have speakers, but that's okay since headphones or surround speakers will work better for immersion anyway. It is also obvious that extra features like these were omitted to help with the price. Frankly, it's acceptable not to have them, although some brands still include them for extra value.
Display and Performance
The Dell S3222DGM sports a 32-inch 1800r curved VA panel with a 2560 x 1440 resolution, a 165Hz refresh rate, and a 2ms response time. The backlight goes up to 350 cd/m2 while the contrast is listed at 4000:1, unlike older models. This variant doesn't advertise HDR certification, but that's okay since it is not equipped anyway for effective performance.
32-inch 1440p monitors are less crisp, but they still have the pixel count advantage over 1080p screens. That means games will look cleaner and crisper and you get more desktop space to work within case you want to multitask and maneuver your apps. The downside is that you need a higher GPU model if you want consistent framerates, although it's not as demanding as a 4K screen.
The Dell S3222DGM renders more than 100% sRGB and around 86% DCI-P3 which is plenty for games and movies. its default accuracy has a deltaE average of 1.97, so it looks as if it was pre-calibrated like the brand's premium business offerings. Most users will be happy with it after a few tweaks like lowering the brightness, so it's ready to use right away.
Calibrating the monitor reduced its dE average to 0.86 which makes it suitable for editing work and content creation. However, you need a colorimeter to achieve an improvement like this, and those are quite expensive if you are only using the monitor for gaming. We can only recommend spending the extra $200 or so on them if you need absolute accuracy for work.
The Dell S3222DGM's backlight reached 355 cd/m2 at 100% and its contrast easily breached 4200:1 at 60% of that. It can fight off glare in well-lit rooms and it's capable of deep blacks so it's a pleasure to use for games and movies with nighttime scenes. This is what makes VA monitors great for entertainment use, although it still isn't the perfect panel type in some instances.
Its panel uniformity was decent overall even if there were some minor backlight leaks on the top edge due to the curve. They aren't visible most of the time, but some clouding can be seen when the screen is pitch black. Note that this can vary between every monitor due to tolerances, so there are better and worse units out there.
It is not the fastest when it comes to pixel response time, so some blurring can still show up if transitions are contrasting or fast enough. Setting its overdrive to its Super Fast level helped in this regard, but anything higher added overshoot. You can also use its strobing mode called MPRT, but it lowers, brightness, locks out FreeSync and only works great if the framerate stays high.
The Dell S3222DGM is compatible with both FreeSync and G-Sync so you don't have to worry about losing VRR. This is handy now since GPUs are either hard to find or expensive so you don't have to sacrifice having Adaptive Sync if you go for the other GPU brand. Its Input lag sits at 4ms at 165Hz, so there is no need to worry about delays while gaming.
Thoughts on the Dell S3222DGM
The Dell S3222DGM is a fantastic choice if you want a large and curved  1440p screen for immersive gaming. It is accurate it has excellent contrast so it's a treat to use for games, movies, and maybe even some content creation and editing. It's well designed and robust so it should last quite a while until you feel the need to upgrade again.
However, you have to remember that it's a budget model so it's missing some features like speakers and USB slots. There's also the slower pixel response time which will be less of an issue if you go with a more expensive IPS variant. But overall, the Dell S3222DGM is a great buy if you want a big display with great performance without spending a small fortune.
Pros:
Superb Colors and Contrast
Fast for a VA Monitor
Robust Build Quality
FreeSync/G-Sync Compatible
Cons:
Limited Features
Prone to Minor Blurring
No Speakers
About the Author: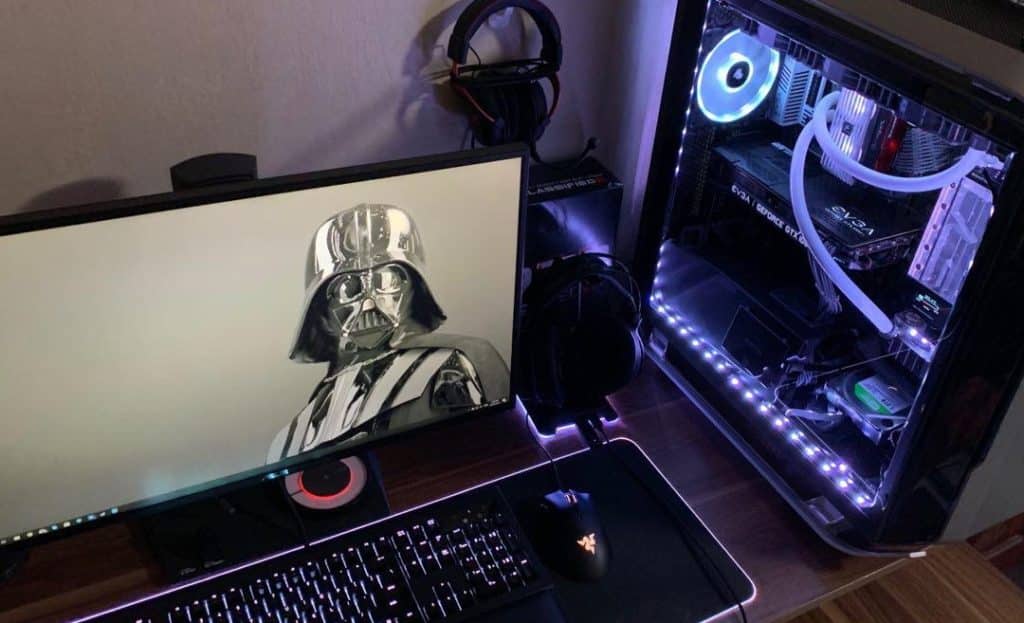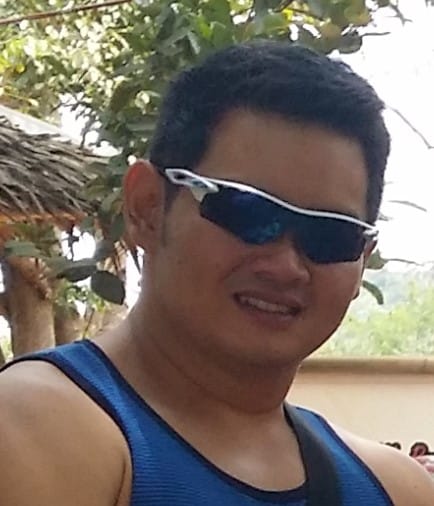 Paolo is a gaming veteran since the golden days of Doom and Warcraft and has been building gaming systems for family, friends, and colleagues since junior high. High-performance monitors are one of his fixations and he believes that it's every citizen's right to enjoy one. He has gone through several pieces of hardware in pursuit of every bit of performance gain, much to the dismay of his wallet. He now works with Monitornerds to scrutinize the latest gear to create reviews that accentuate the seldom explained aspects of a PC monitor.