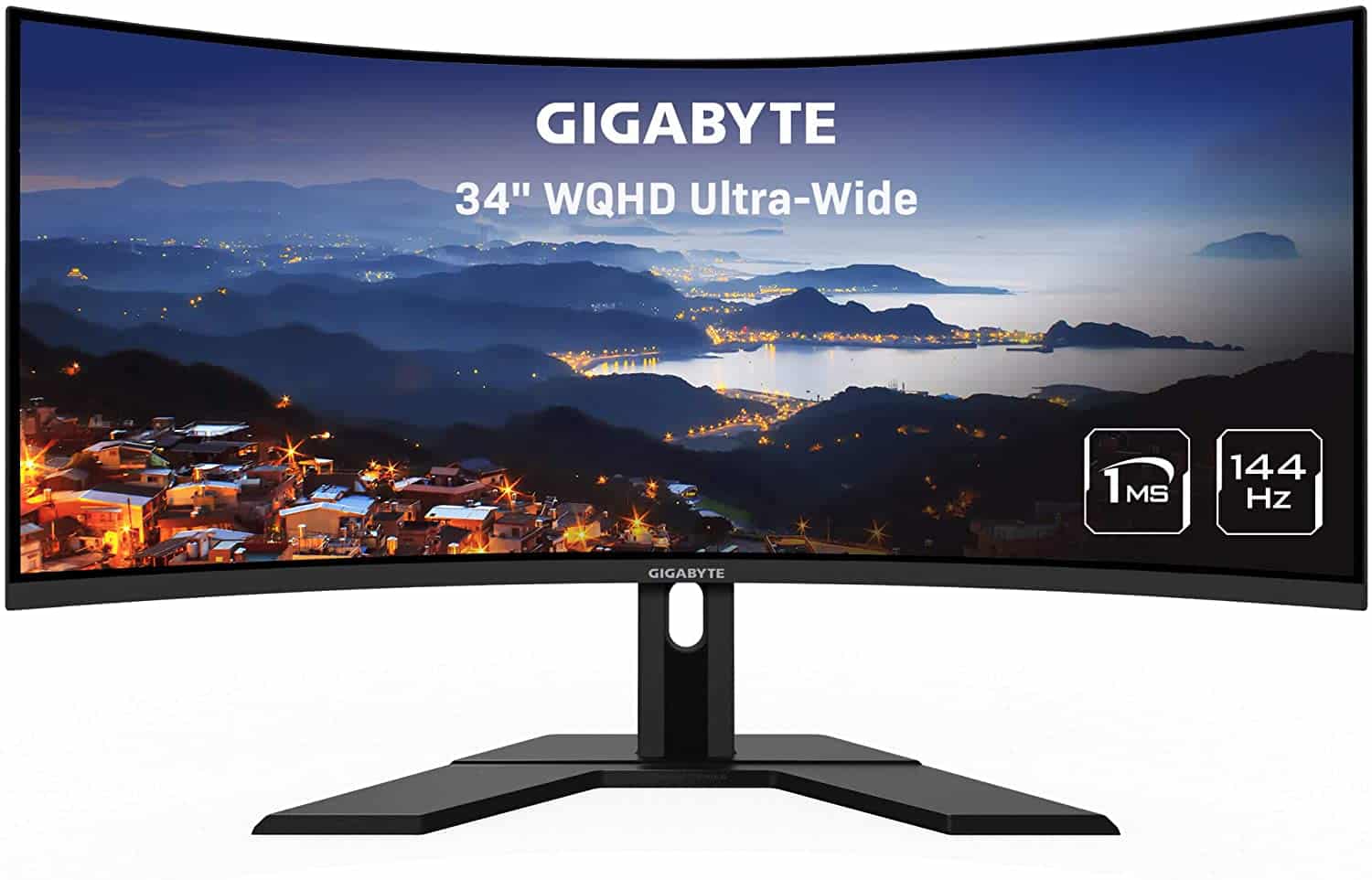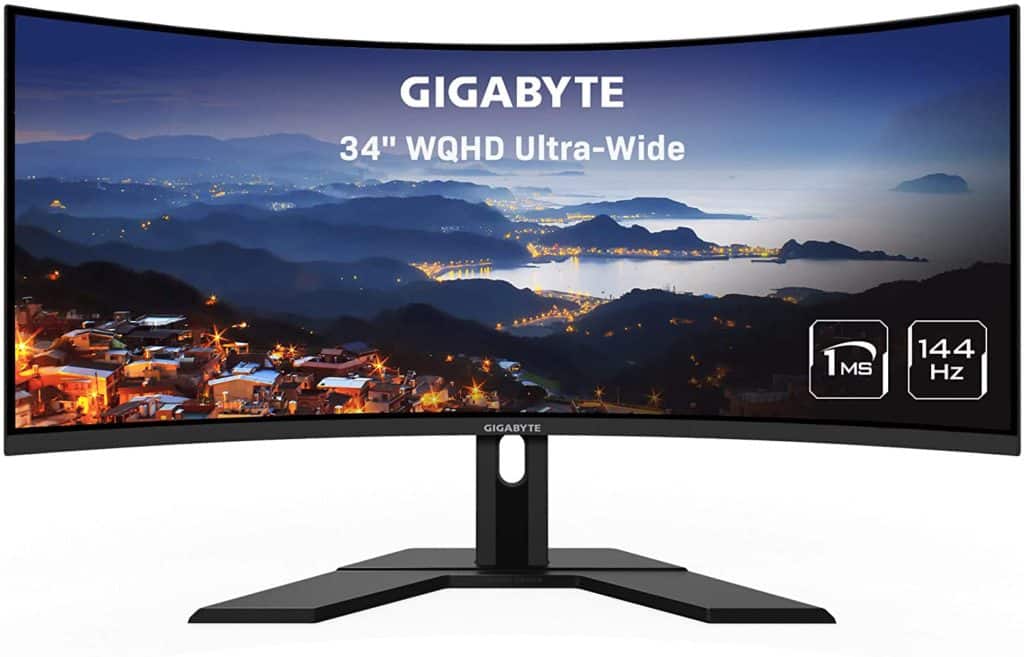 The Gigabyte G34WQC breaks down many price barriers with its 144Hz 1440p ultrawide screen that you won't be able to resist. Identical models like the Asus PG348Q used to cost a thousand or more, but they had fewer features and usually limited refresh rates for today's standard. The Gigabyte G34WQC makes immersive gaming and multitasking cheaper and easier to own, but let's check out what kind of numbers it can pump out.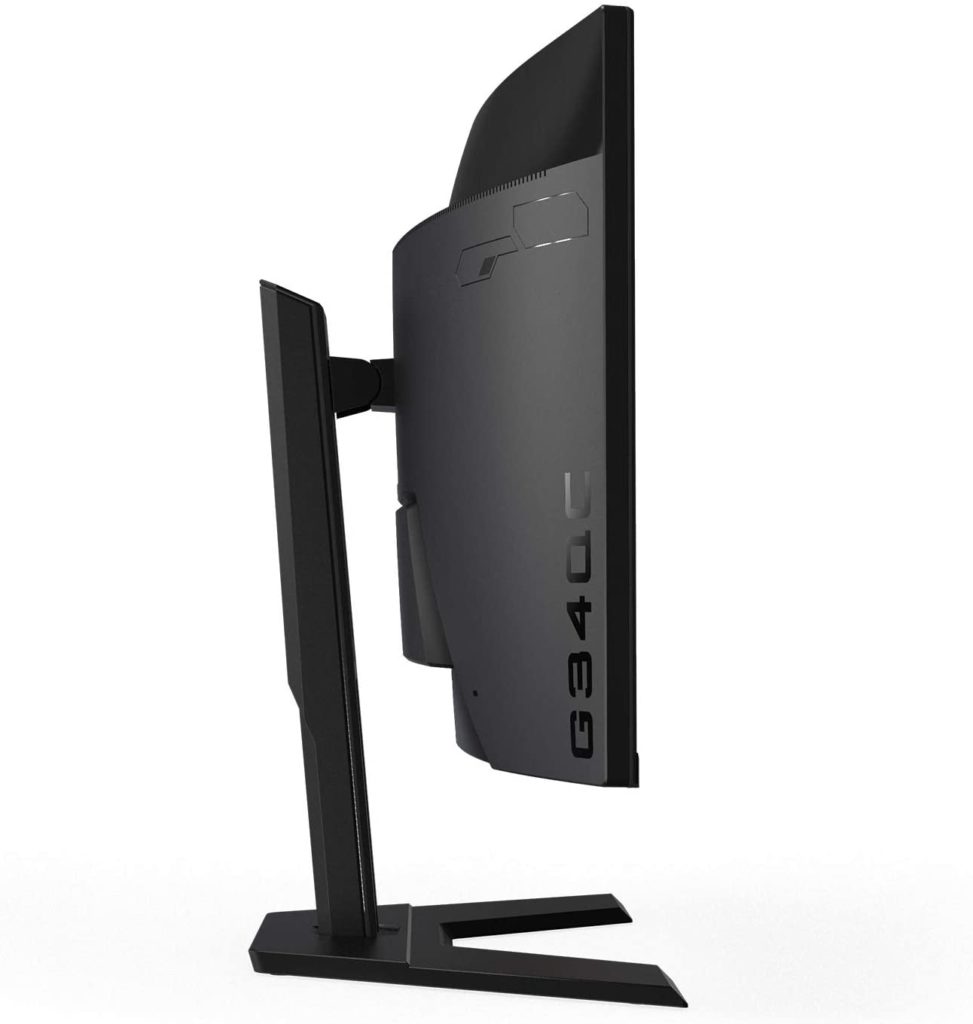 Gigabyte G34WQC Specifications
Screen Size: 34 Inches
Resolution: 3440 x 1440 UW-QHD
Aspect Ratio: 21:9
Panel Technology: Vertical Alignment
Refresh Rate: 144Hz
Response Time: 1ms
Contrast Ratio: 3000:1 (Static)
Brightness: 350 cd/m²
Built-in Speakers: Yes (2 x 2 Watts)
Stand: Height – Yes
Stand: Tilt – Yes
Stand: Swivel – No
Stand: Pivot – No
VESA Compatibility: Yes (100 x 100)
Connectivity: DisplayPort 1.4x 2, HDMI 2.0 x 2, 3.5mm Audio Jack x 1
Dimensions (W x H x D): 31.8" x 19.3" x 9.2"
Weight: 18.5 lbs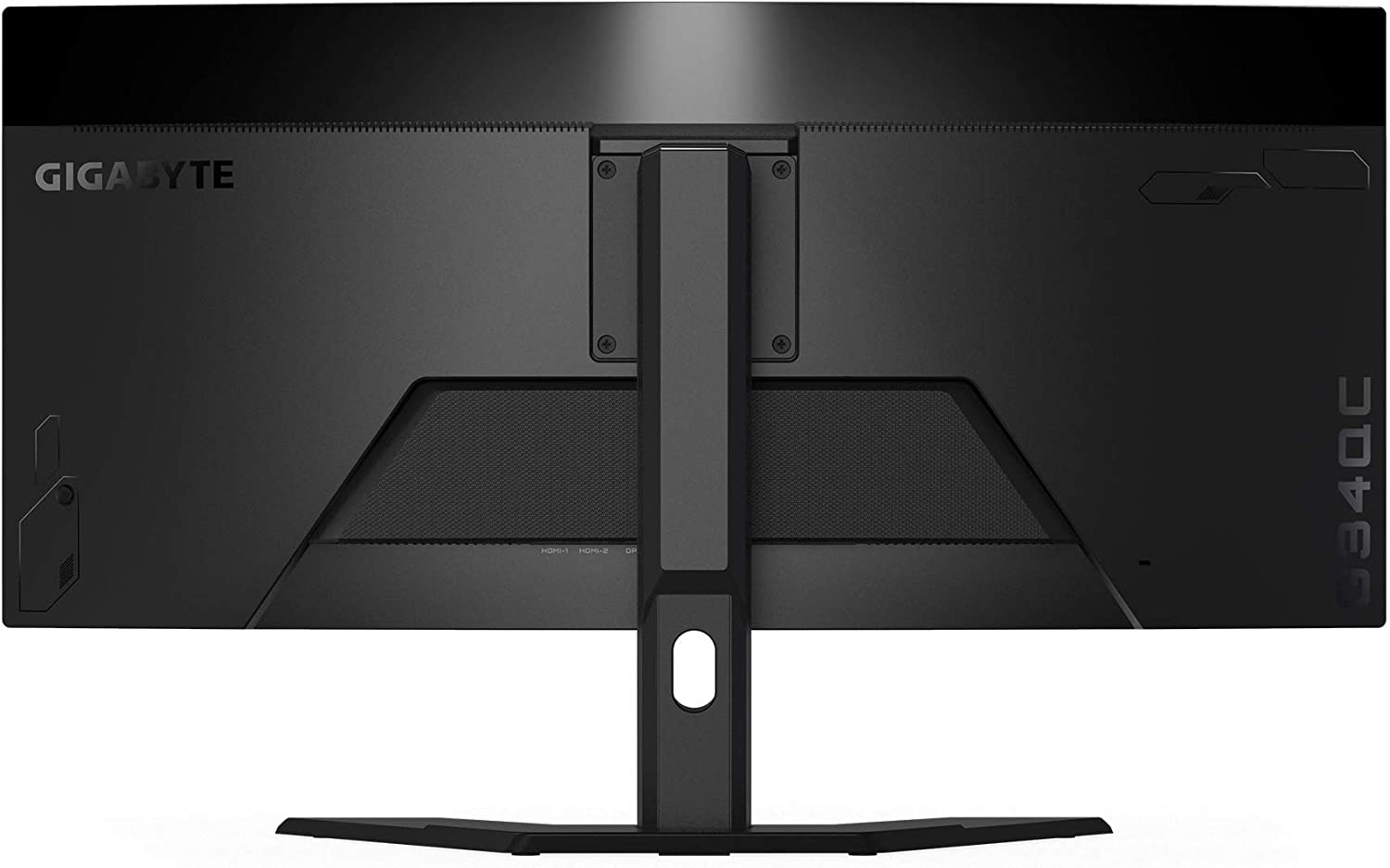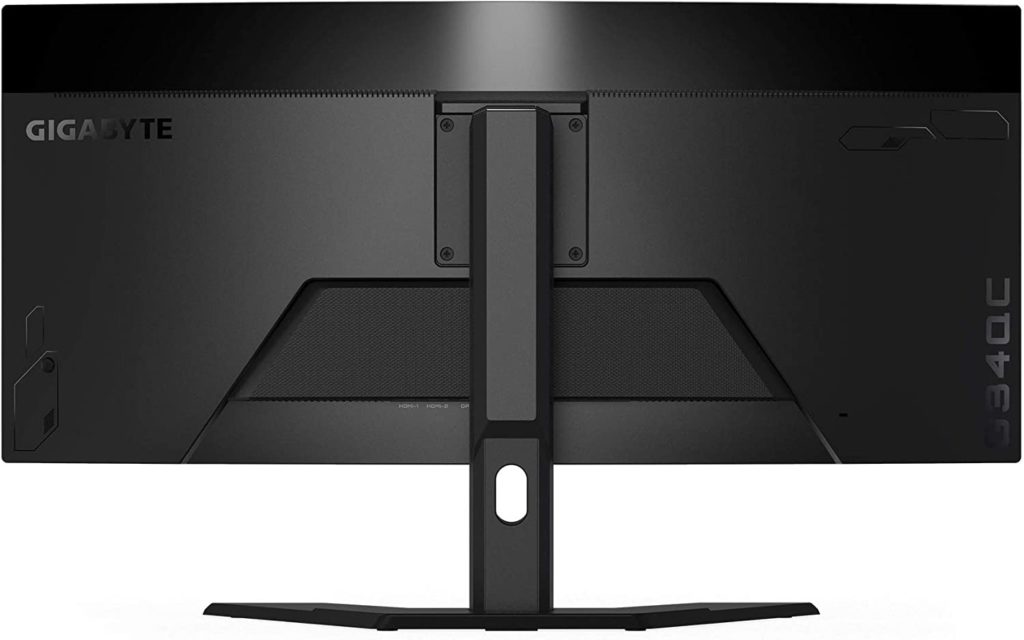 Design and Features
The Gigabyte G34WQC is simply the expanded variant of the G32QC and G27QC, so the aesthetics are more or less identical minus the dimensions. This model uses a matte black finish all over which makes it look understated, but it will also help it fit into a wider audience's taste. The display is bezel-free on three sides, but inner borders will still be visible when it's in use.
The brand tried to make this series of monitors slimmer and less conspicuous, so the Gigabyte G34WQC is less bulky or cumbersome compared to identical models. The device when fully assembled only takes up 9.2 inches of depth and it's quite noticeable that the cabinet is slimmer despite its steep curve. The monitor doesn't weigh a lot under 20 pounds so even the glass-surfaced desks should be able to hold it.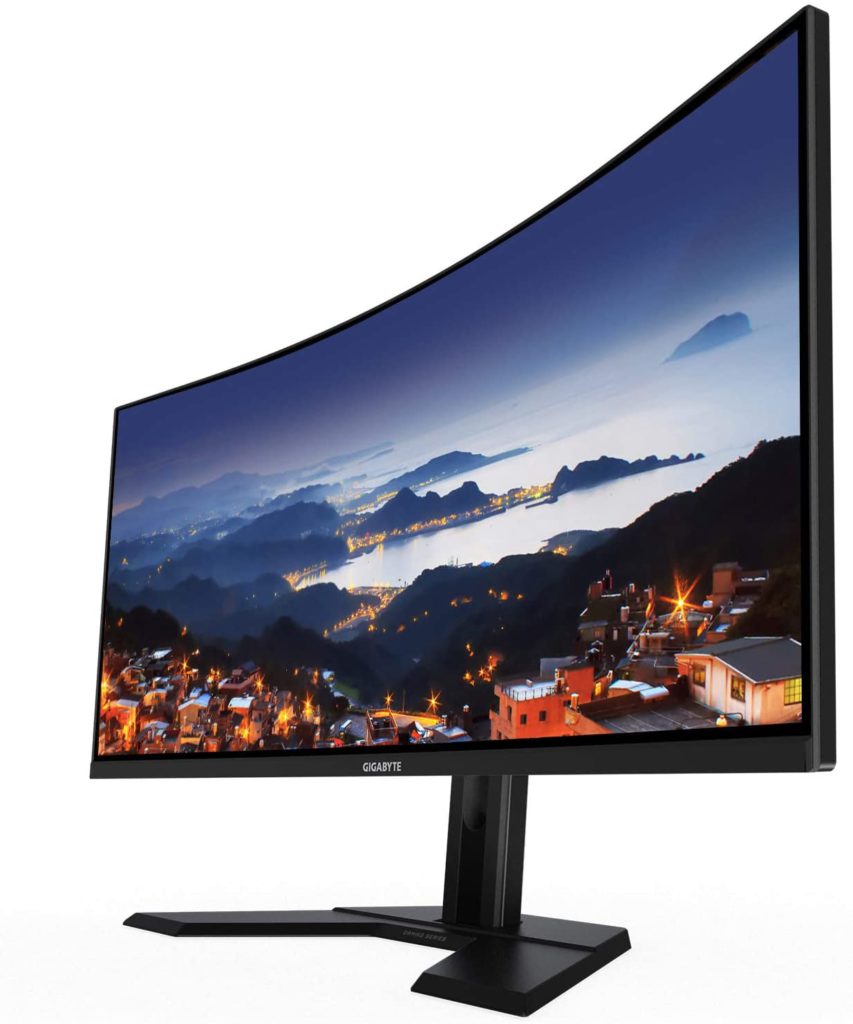 Build quality is great for the Gigabyte G34WQC just like with its smaller variants which could outlast your current build. The materials used are reasonably sturdy and reliable, and there were no cosmetic defects upon inspection. There is also no wobbling from the stand despite the monitor's size so it won't be dizzying if you are a heavy typer or when trying to manipulate the OSD.
You also get an OSD joystick with the Gigabyte G34WQC so tweaks for the image output or the monitor's features are quick and painless. This implementation is more user-friendly, so you spend less time trying to get to a sub-setting and get more time playing. It's also worth noting that many budget-friendly options still use buttons, so this is a big bonus for this model.
Unfortunately, the Gigabyte G34WQC doesn't have RGB lighting which we know appeals to a lot of the brand's fans. You have to go with the Aorus models if you want some, but that's less important compared to the display's performance. The only lighting you'll get from this monitor is from the power LED which is bright enough to cast a gentle glow on the desk.
The stand included with the Gigabyte G34WQC, but it is limited to height and tilt adjustments. That's fine since there is no reason to pivot or swivel an ultrawide, but the latter would be nice for multi-monitor setups. You can opt for VESA mounts if you want more flexibility or if you absolutely need to save the space the base will occupy.
Connectivity for the Gigabyte G34WQC includes two slots each for DisplayPort 1.4 and HDMI 2.0, along with a 3.5mm jack for headphones. There are no USB ports with this monitor, but at least it can handle multiple gaming devices such as consoles alongside your PC. The monitor even manages to insert built-in speakers, but their 2-watt output doesn't sound convincing for the product's main purpose.
Display and Performance
The Gigabyte G34WQC boasts a 34-inch curved VA panel with a 3440 x 1440 resolution, a 144Hz refresh rate, and a 1ms boosted response time. The backlight is rated at 350 cd/m2, while the contrast ratio is specified at 3000:1 like most VA panels. This model is HDR 400-certified, but it's quite limited when it comes to actual benefits on the image output.
The Gigabyte G34WQC offers a massive screen with just the right amount of sharpness and detail. It's great for gaming and most tasks even if scaling isn't used, so it's a great all-around display at a very nice price point. The 1500r curve, however, is a double-edged sword since it can enhance the immersive experience but it might also make images look distorted.
The Gigabyte G34WQC covers 99% sRGB and around 85% DCI-P3 which isn't as impressive as the smaller variant's results, but more than good enough for gaming and daily use. The default accuracy is decent with a deltaE average of 2.21, so gamers can plug it in and play right away. However, the color temperature is slightly off, so there are imbalances in some shades.
Calibrating the Gigabyte G34WQC provided a substantially improved deltaE average of only 1.46 which corrects most of the undersaturation in the shades. However, colorimeters are quite expensive, so we don't think it is worth spending on since the default setting is good enough. You can get away with a few tweaks to the RGB sliders and the backlight, but as always, results will vary between every unit.
The Gigabyte G34WQC can get decently bright with a maximum output of 384 cd/m2 in SDR and around 496 cd/m2 in HDR. The contrast ratio hits as much as 3500:1 at 60% brightness, and a little over 4000:1 in HDR. There are noticeable improvements in image quality when HDR is active, but it is not as impressive as HDR 600 and HDR 1000 monitors when it comes to lighting enhancements and extra details.
Panel uniformity for the Gigabyte G34WQC is superb since there are no backlight leaks or clouding issues. There is some imbalance in the spread of the backlight towards the side which results in some contrast loss, but it's only slightly noticeable in all-black images. Take note that this aspect changes with every unit due to manufacturing tolerances, so there are better and worse specimens out there.
The Gigabyte G34WQC's pixel responsiveness is comparable to the AOC CU34G2X's performance which kept blurs and smudges to a minimum. The 144Hz refresh rate is a massive help in this regard, along with a very effective overdrive feature. You will still see some persistence, but that can't be helped and is expected from a VA panel.
The Gigabyte G34WQC is a FreeSync Premium monitor, but it also works with Nvidia's G-Sync compatible mode even if it's not certified. This is great for owners since it extends the value of the monitor simply because you don't have to ditch it if in case you want to switch GPU brands. Input lag sits at 6ms at 144Hz, so there are no noticeable delays while gaming.
Thoughts on the Gigabyte G34WQC
The Gigabyte G34WQC isn't perfect, but its flaws are very minor considering how much it is asking for ownership. It's got a decent design with solid build quality, plus the performance out of the box is already suitable for gaming purposes. It is particularly strong in brightness and contrast, plus you can get more accuracy out of it if you calibrate it.
But our favorite aspect of the Gigabyte G34WQC aside from its FreeSync/G-Sync duality is its motion handling and almost blur-free performance. Fast-paced action will not result in a smudgy screen, so it a great pick even if you play games like Warzone or PUBG. The Gigabyte G34WQC is an excellent monitor for the price, and it's a must-buy if you are looking for a fast ultrawide for gaming and multitasking.
Pros:
Very Low Price
Simple Yet Functional Design
Decent Image Quality Out of the Box
FreeSync/G-Sync Compatible
High Brightness and Contrast
Excellent Motion Handling for VA
Cons:
Limited Stand
Deviant Color Temperature
Limited Gamut Coverage Compared to Smaller Models
Limited HDR Improvements
About the Author: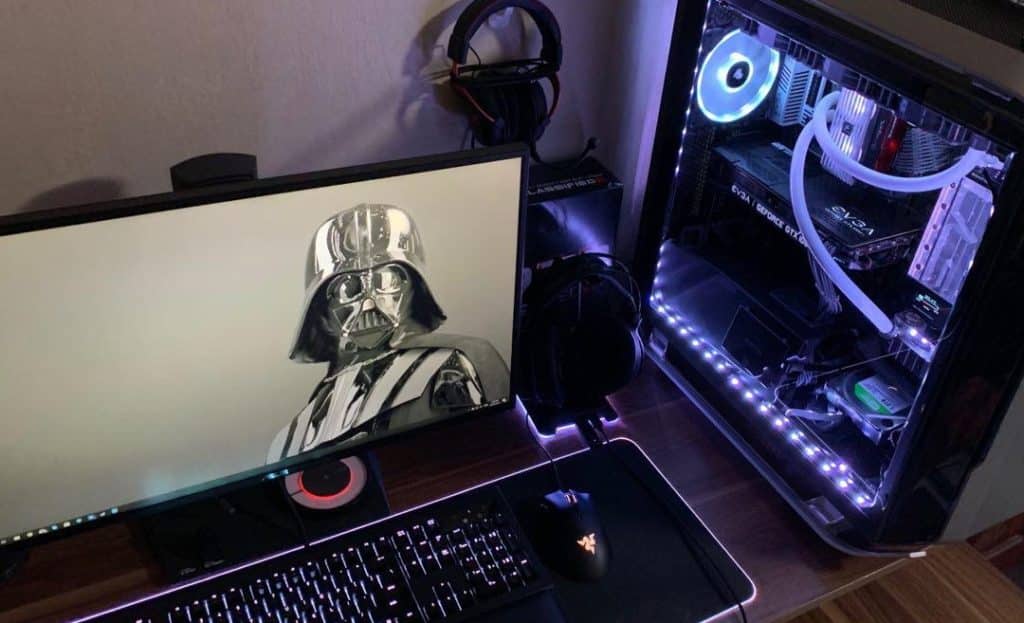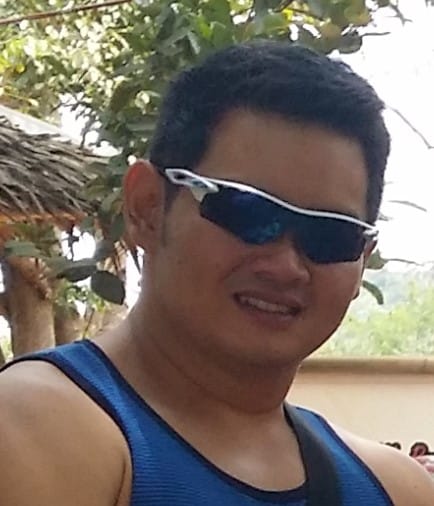 Paolo is a gaming veteran since the golden days of Doom and Warcraft and has been building gaming systems for family, friends, and colleagues since his junior high years. High-performance monitors are one of his fixations and he believes that it's every citizen's right to enjoy one. He has gone through several pieces of hardware in pursuit of every bit of performance gain, much to the dismay of his wallet. He now works with Monitornerds to scrutinize the latest gear to create reviews that accentuate the seldom explained aspects of a PC monitor.