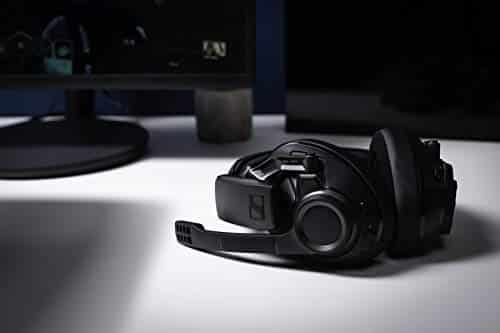 Christmas is fast approaching, and we know many of you have yet to figure out what to buy your gamer loved ones this year. One way is to simply ask them or give them cash or store credit to buy what they want, but that takes out the element of surprise. So we, at Monitornerds, created a holiday gaming gift guide for this year to help you with your shopping.
What sets this gift guide apart from the usual tech lists is it focuses on gamers and their specific needs and wants. Monitornerds keeps a close eye on the latest tech and gaming gear, so we have a keen sense of what's a great buy. We've handpicked the stuff that would win the gift-giving contest of the century, but, these are also things we want for ourselves (Please, Santa?).
The Best Gaming Monitor Gifts
Monitors make excellent gifts since they offer a considerable upgrade over the typical office display your loved one might still be using. Here are our favorite products this year:
Asus TUF VG27AQ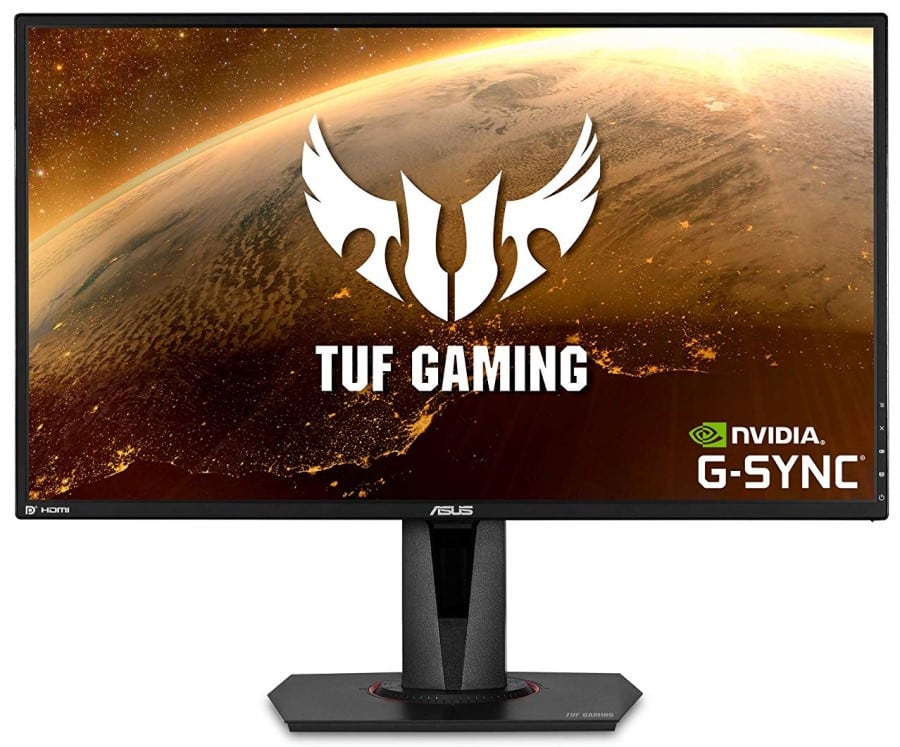 The Asus VG27AQ is one of our favorite gaming monitors this year thanks to its fantastic image quality and responsiveness which many competitors struggle to beat. The device also features a timeless and functional design along with G-Sync/FreeSync compatibility which we prefer in the gaming monitor segment.
Samsung C27RG50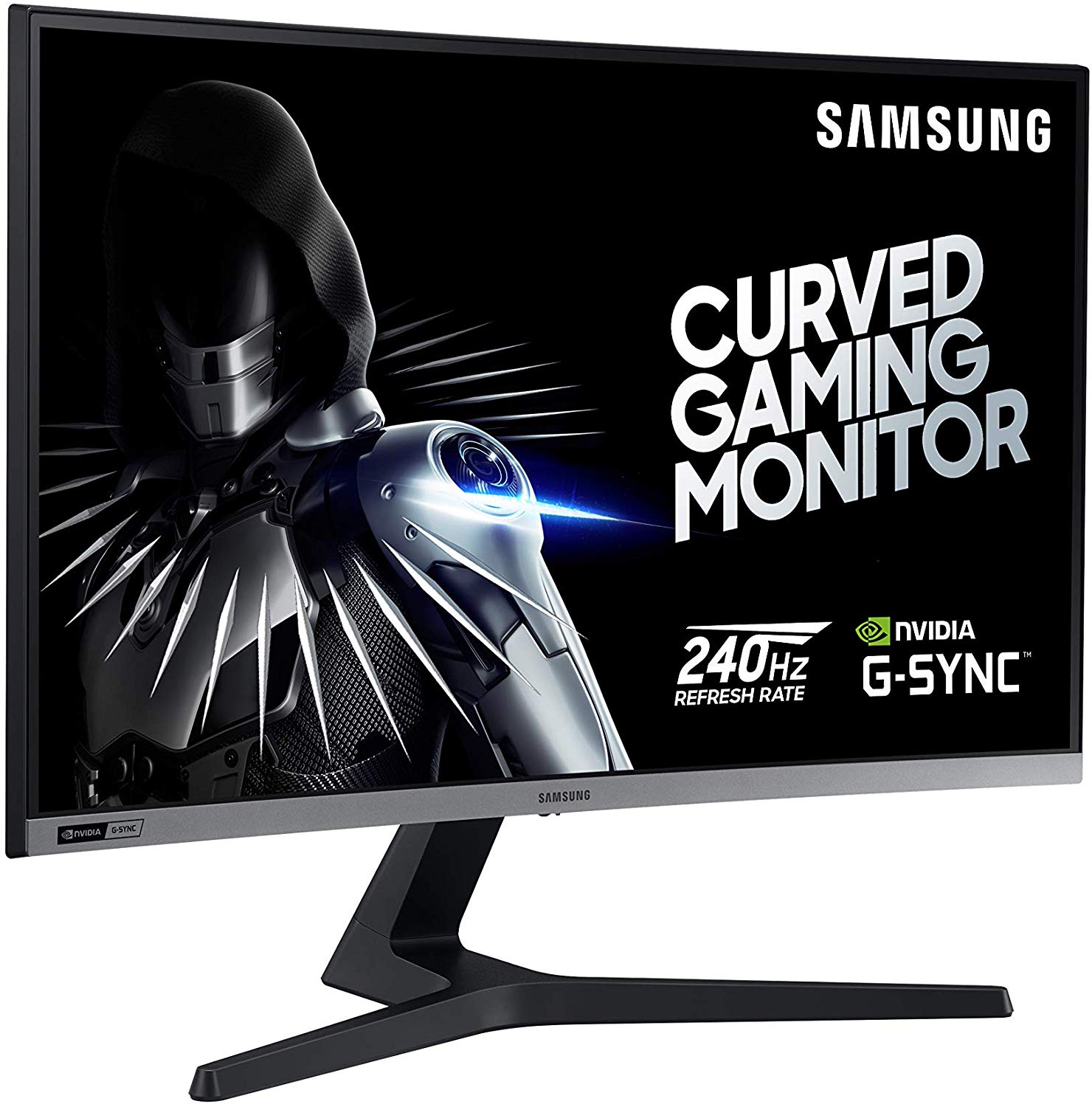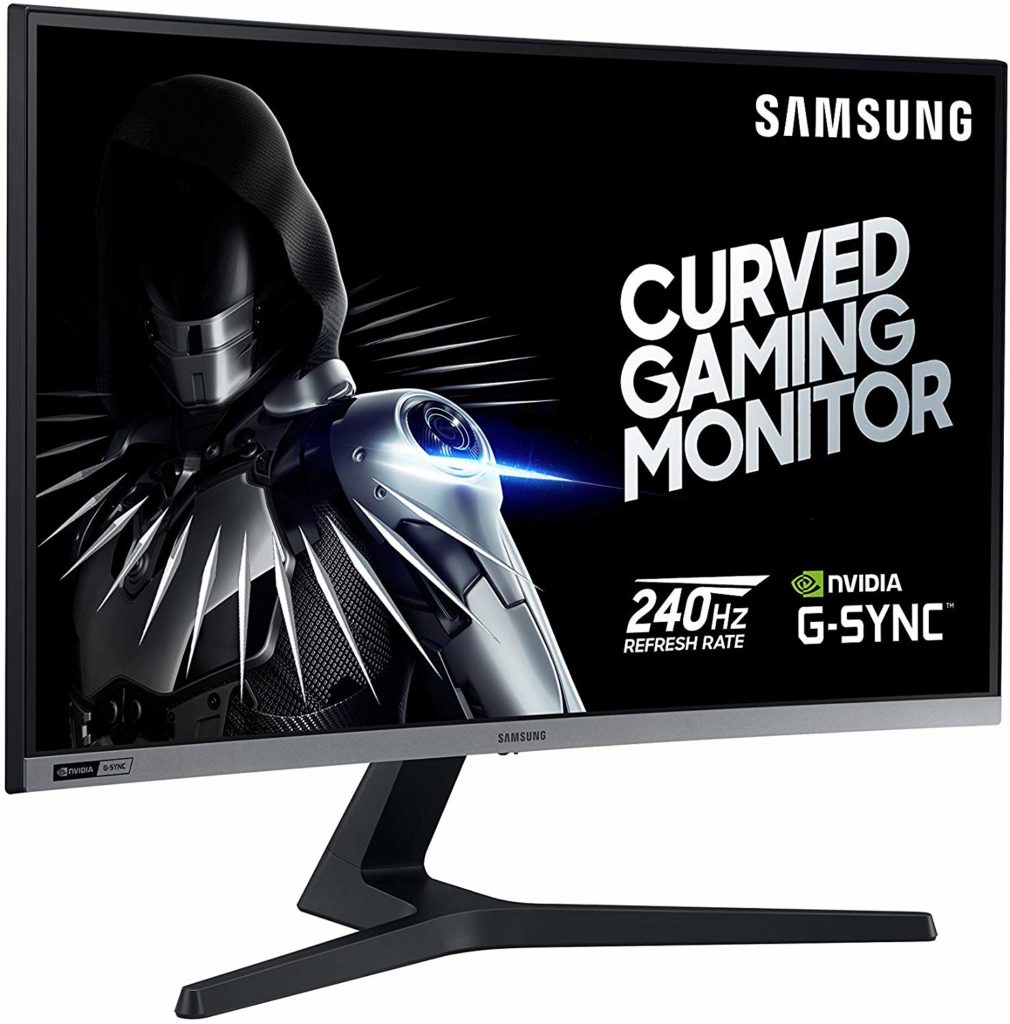 Buy Now From Amazon
The Samsung C27RG50 is an inexepensive curved gaming monitor with strong performance in both colors and contrasts. It has a VA panel which is widely known to be slower than IPS and TN, but this model manages to reduce blurring to an unnoticeable degree. But what's best about it is its 240Hz refresh rate and G-Sync/FreeSync functionality which will ensure that any brand of GPU will be VRR-compatible.
BenQ XL2731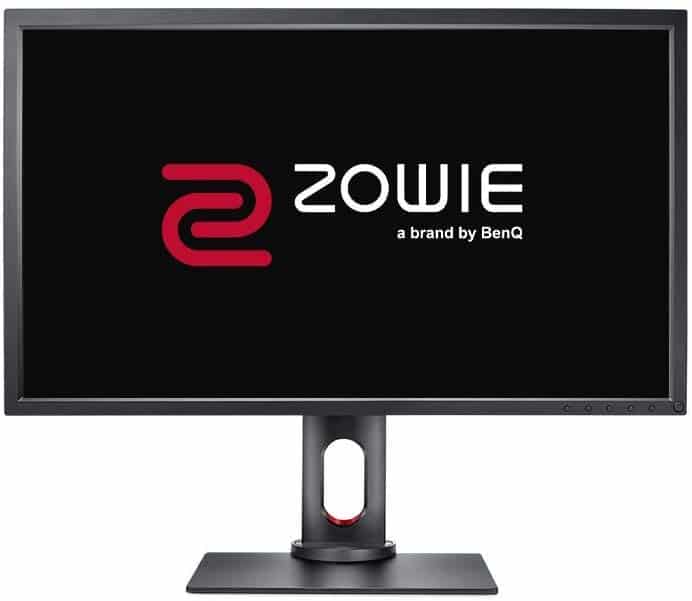 The BenQ XL2731 is an all-new competition-grade gaming monitor designed to provide absolute performance for E-Sports gamers. This fast and lag-free device has a premium price tag, but it pays for extremely useful features that gives the user excellent control for their focus and needs. BenQ's monitors are also top-ranked when it comes to design and build quality, ensuring that there are no compromises for its meticulous user base.
Alienware AW3418DW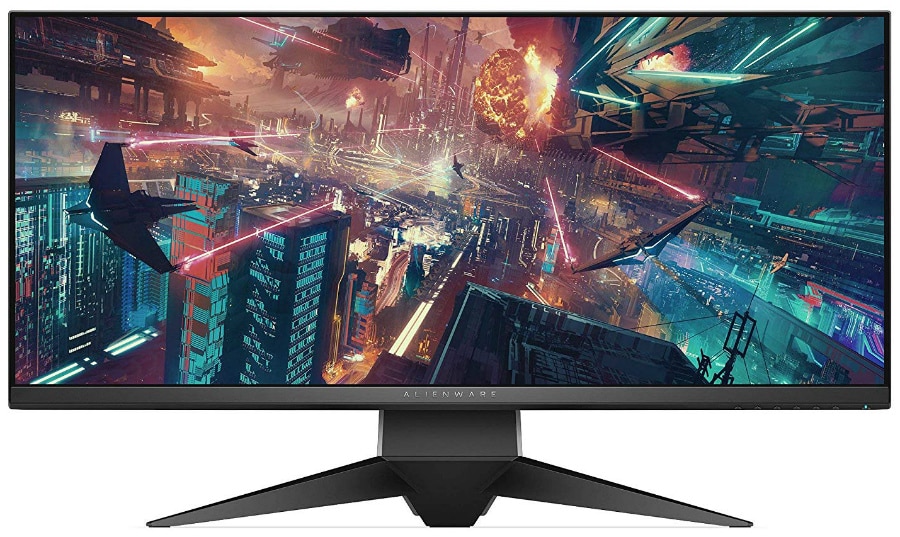 The Alienware AW3418W is one of the most successful gaming ultrawides available since 2018 due to its fantastic performance. The 34-inch IPS panel offers fantastic color quality and responsiveness, while G-Sync makes it a perfect holiday gaming gift for Nvidia GPU users. But what's best about it now is it's heavily discounted to make way for new models, but it still retains its top rank due to its great capabilities.
Asus XG438Q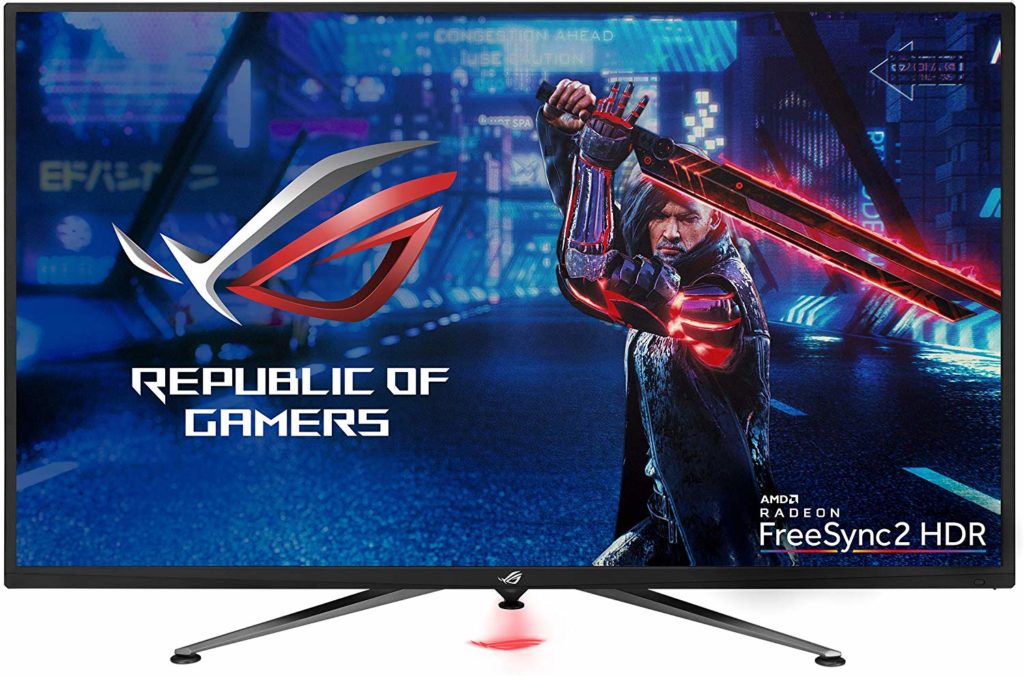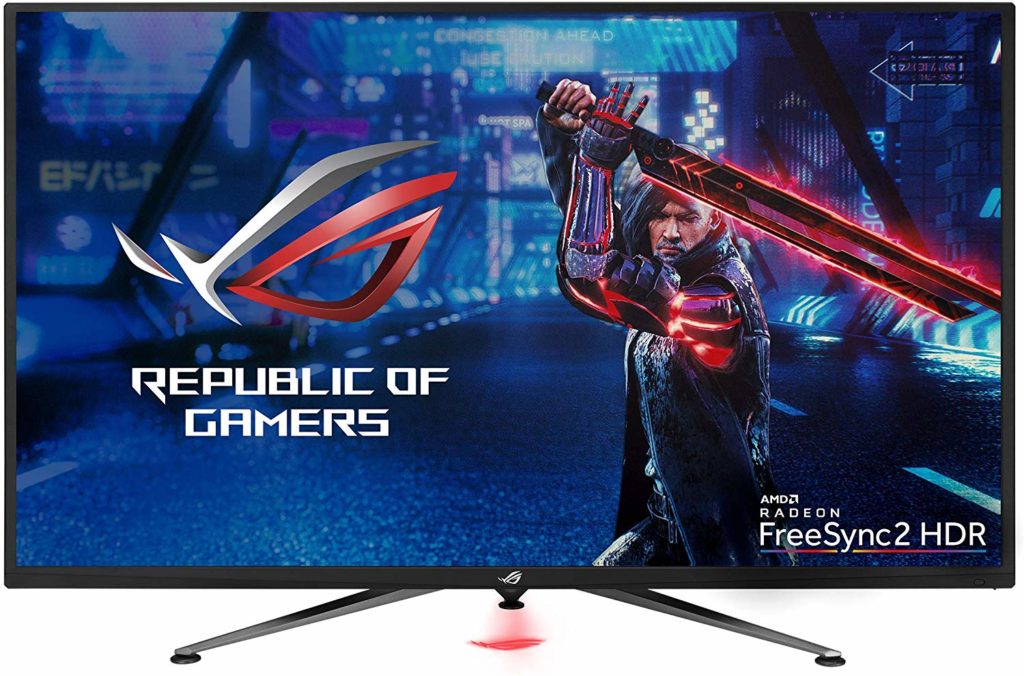 The Best Holiday Gaming Gifts 2019
Luminoodle Color Bias Lighting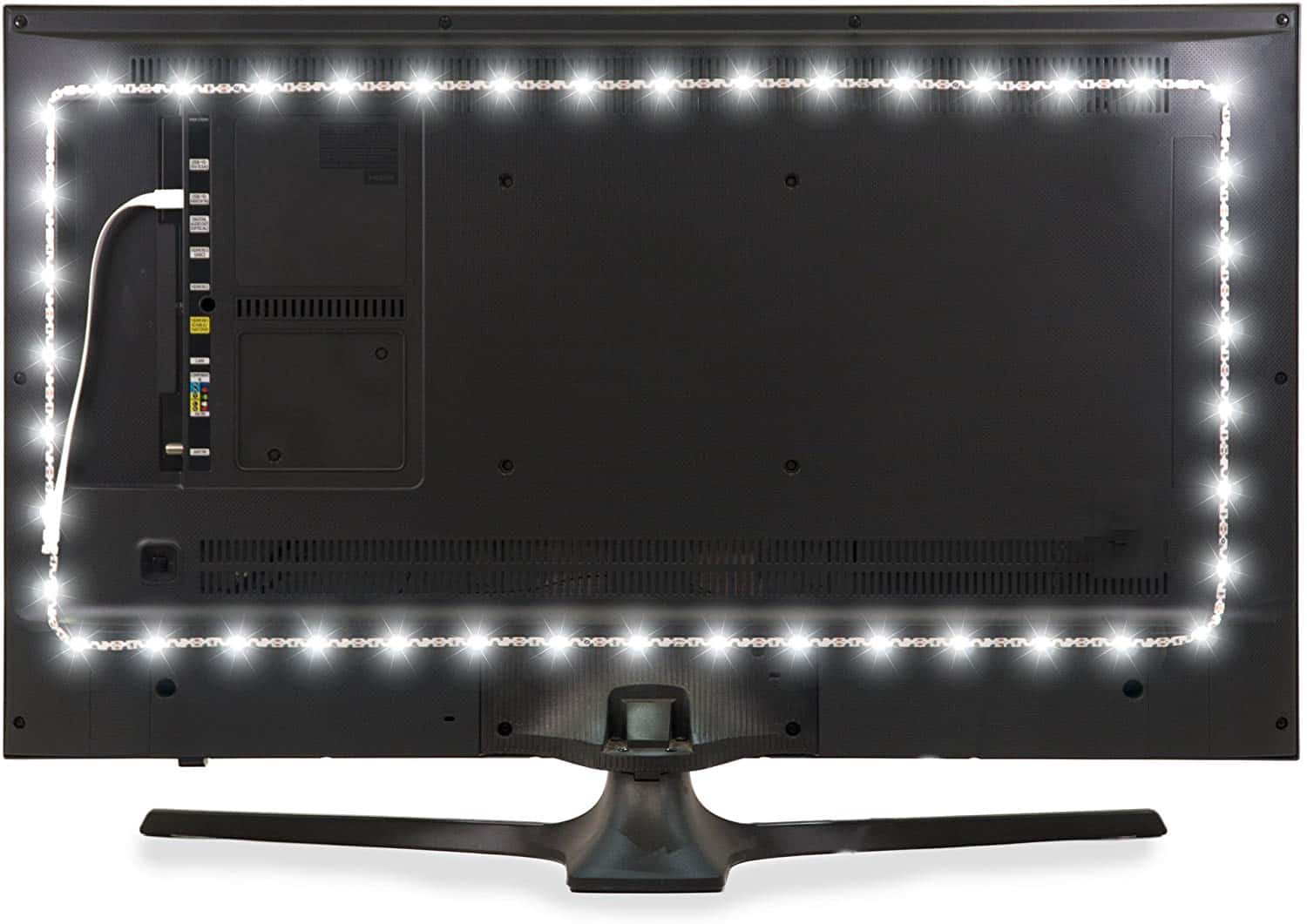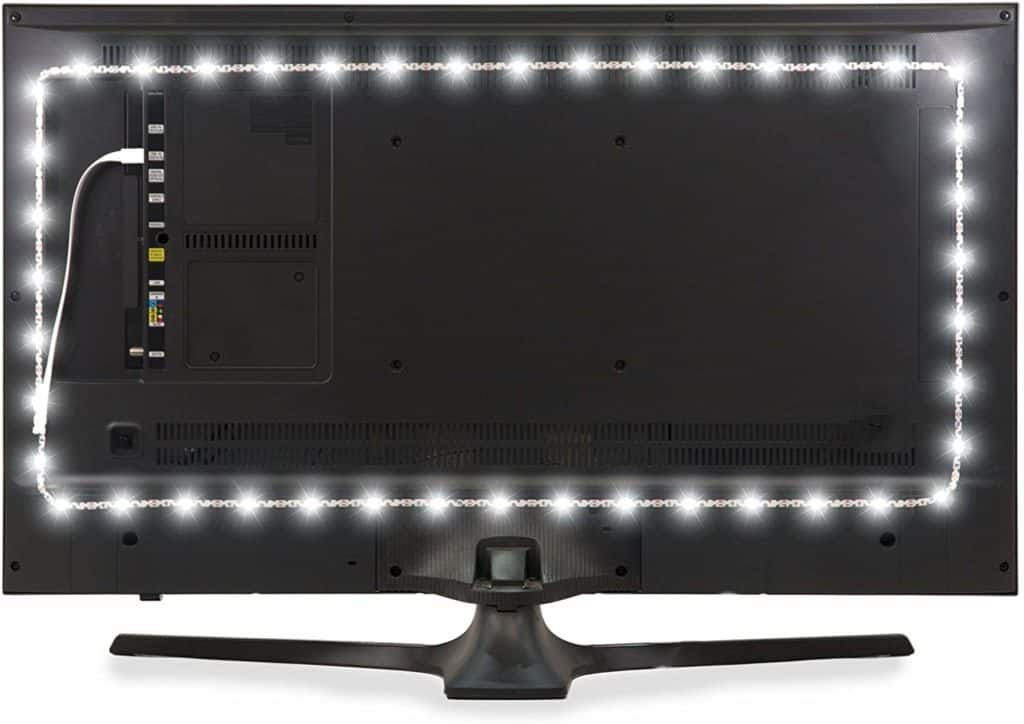 The Luminoodle bias lighting is basically an LED strip with double-sided tape at the back so you can stick it to the back of your TV or monitor. This add-on has a few color and brightness level options which are proven to help with eye strain and reducing the effects of glare. It's also a fantastic add-on for a gaming rig with lots of RGB lighting.
VicTsing Extended Gaming Mouse Pad XXL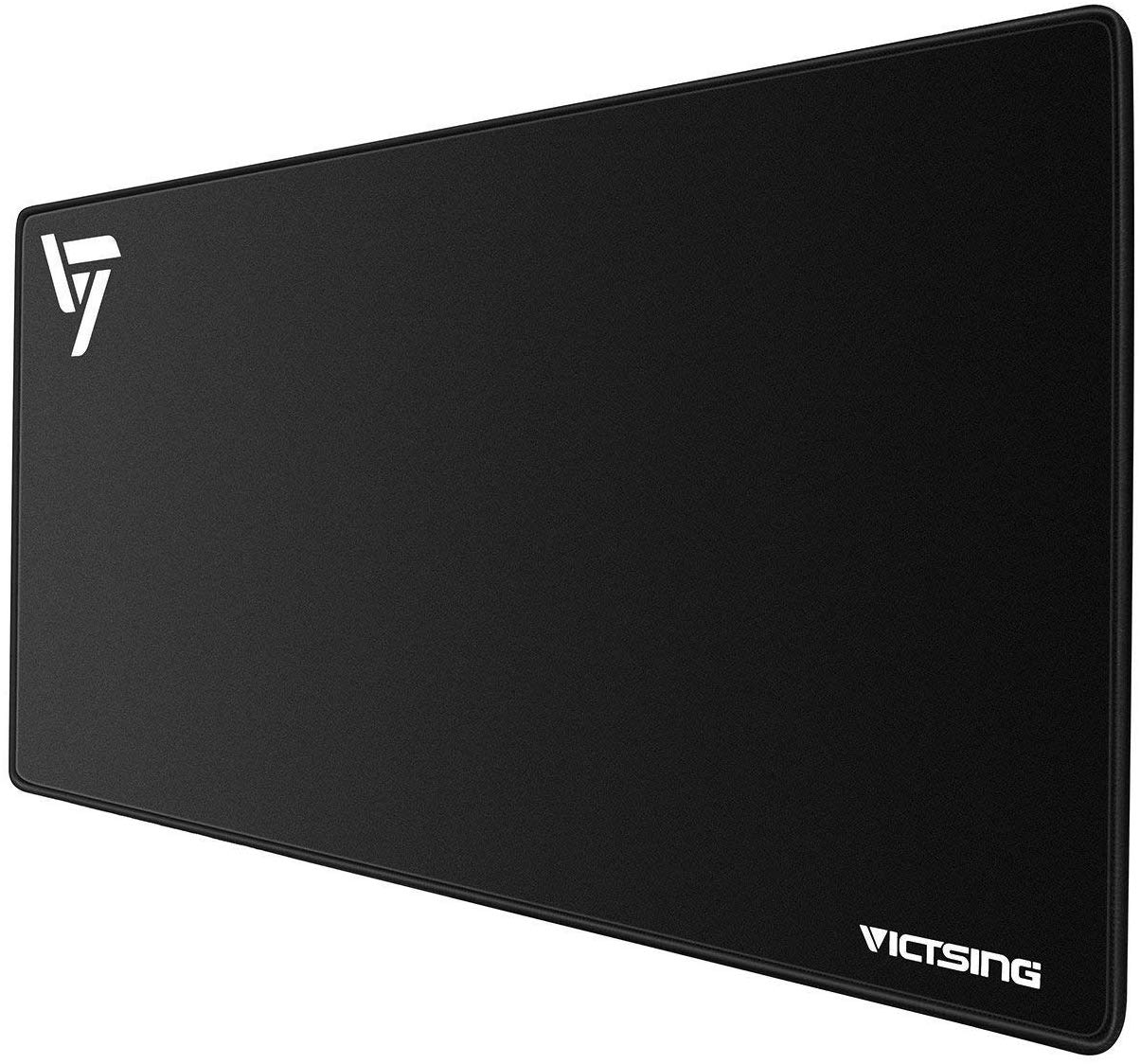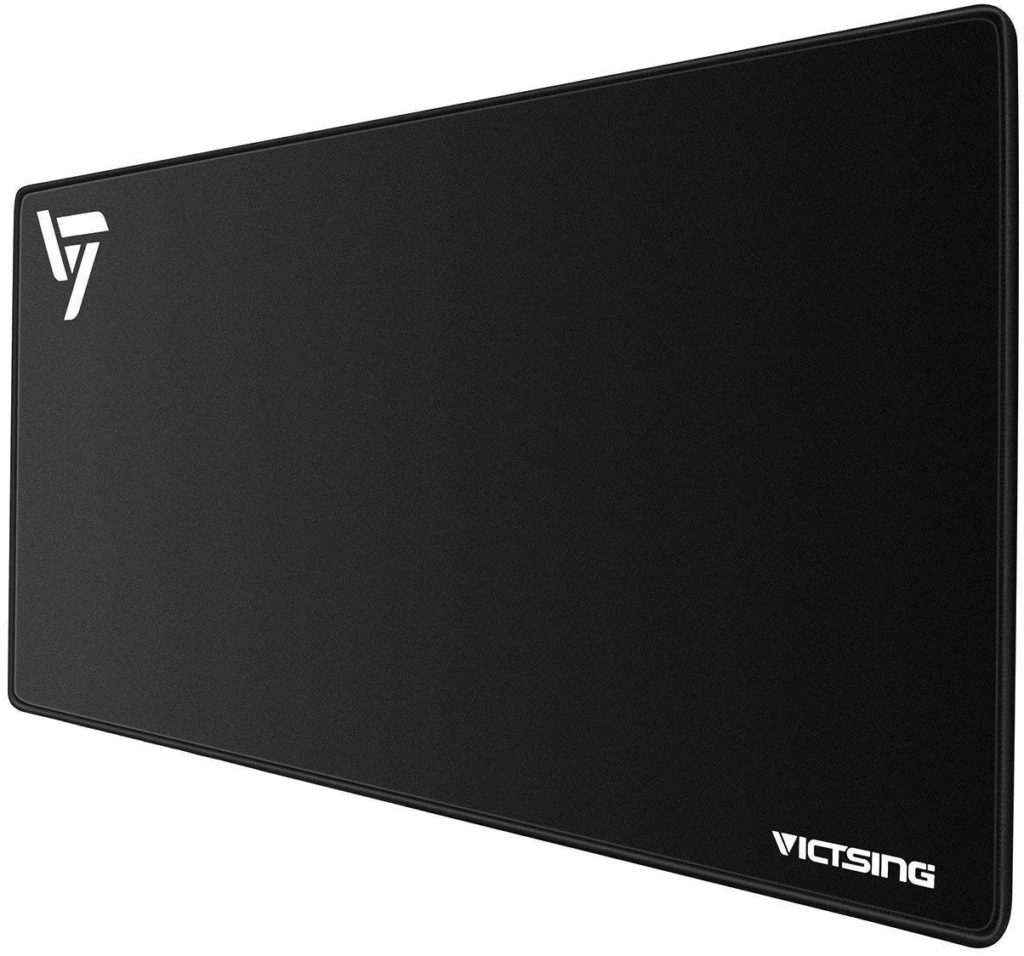 The VicTsing gaming mouse pad in XXL offers 31.5-inch by 15.7-inch of coverage which protects keyboards and mice from slipping. This affordable keyboard/mouse mat is also water-resistant, so spillage won't easy ruin its sexy, black surface.
Paladone Playstation Controller Alarm Clock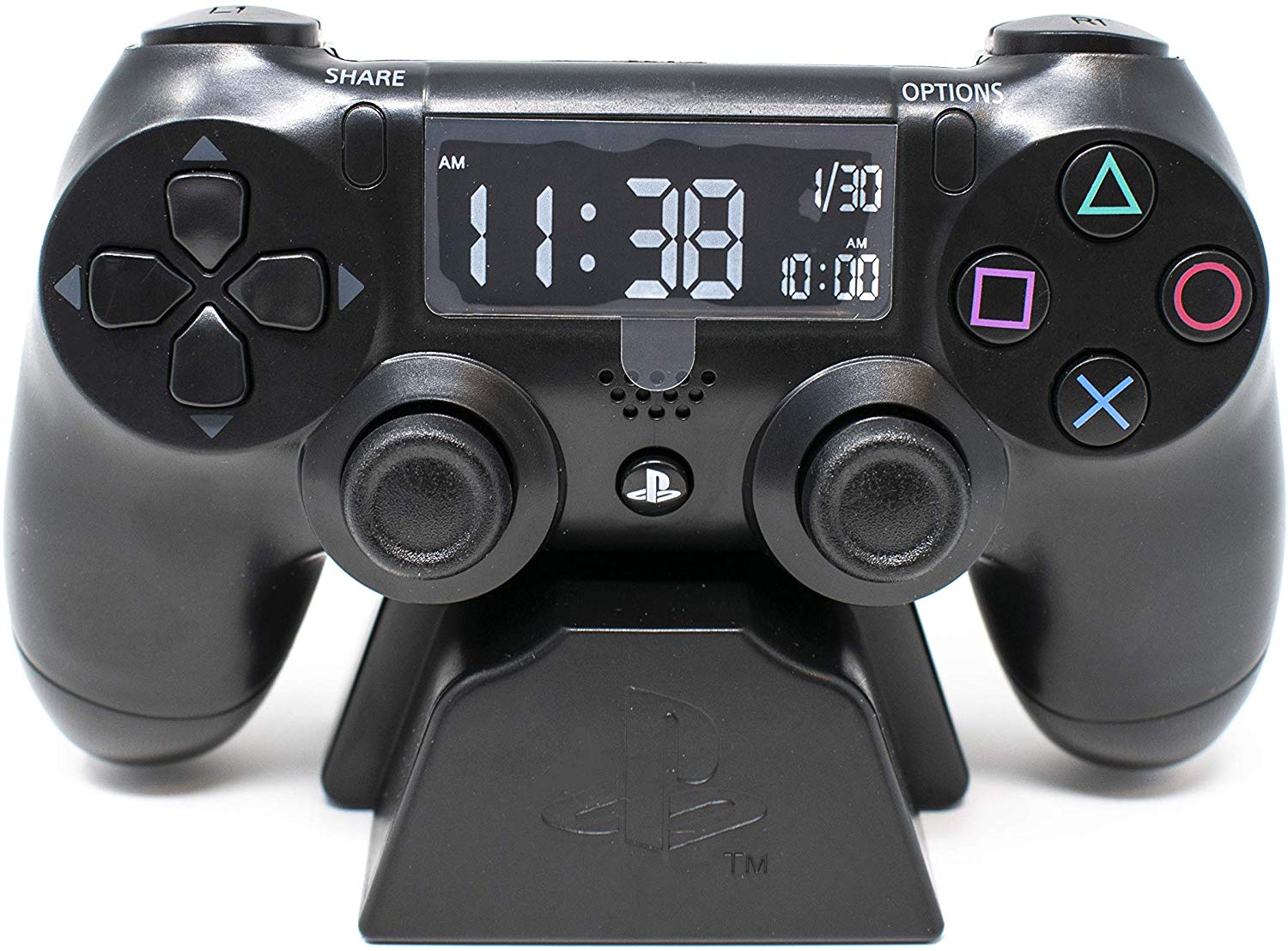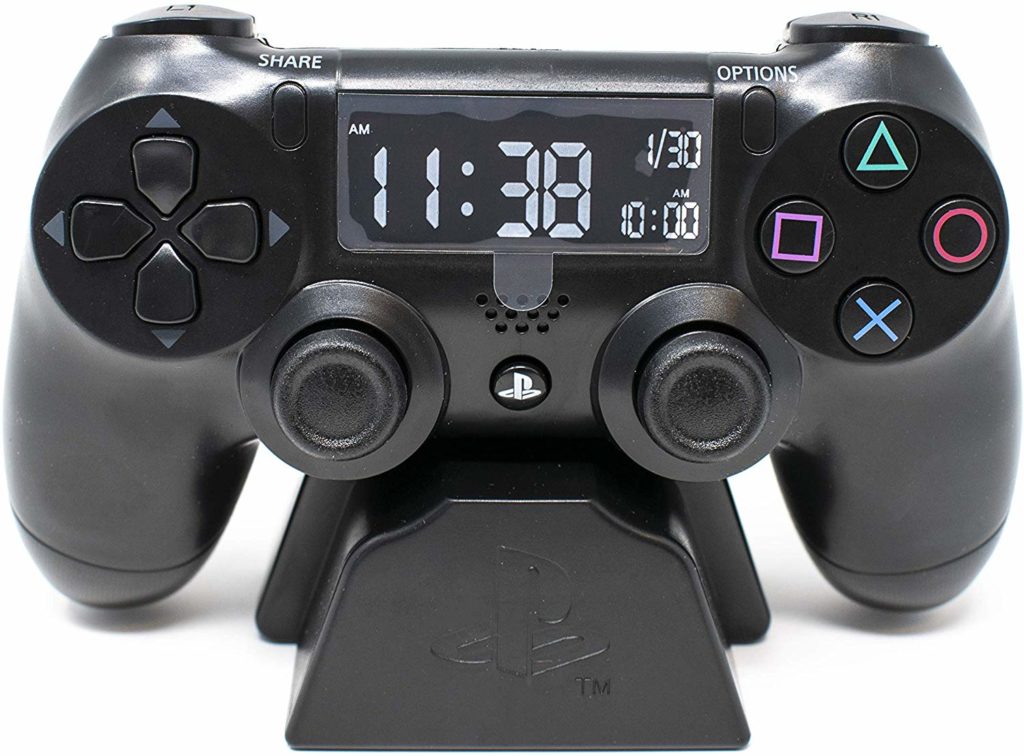 The Paladone Playstation alarm clock is an excellent and affordable gift for your PS4-fantastic on the shopping list. The officially-licensed product is essentially a 1:1 replica of the dual shock 4 controller with an LCD clock and a rousing alarm tone.
Call of Duty Modern Warfare 2019 (PS4, Xbox, PC)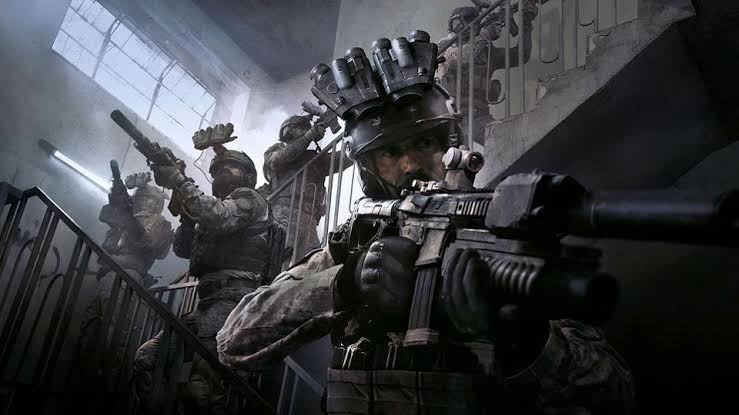 The latest call of Duty Modern Warfare is one of the biggest hits this year that will likely stand the test of time with its hot multiplayer action and continuous updates. It's available on three popular platforms, and if your loved one still doesn't have it, this holiday gift is guaranteed to make him or her jump for joy.
Sega Genesis Mini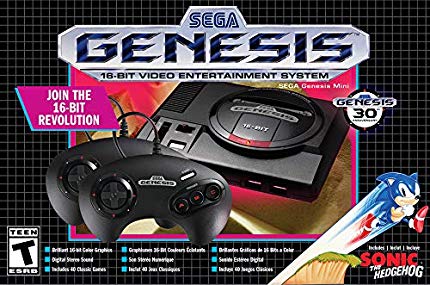 The Sega Genesis Mini packs 42 classics from 1989 onwards for the retro gamers out there who want a bit of nostalgia. The miniaturized console connects video and audio via HDMI, making it a nifty add-on to any modern home theater.
Nintendo Switch Lite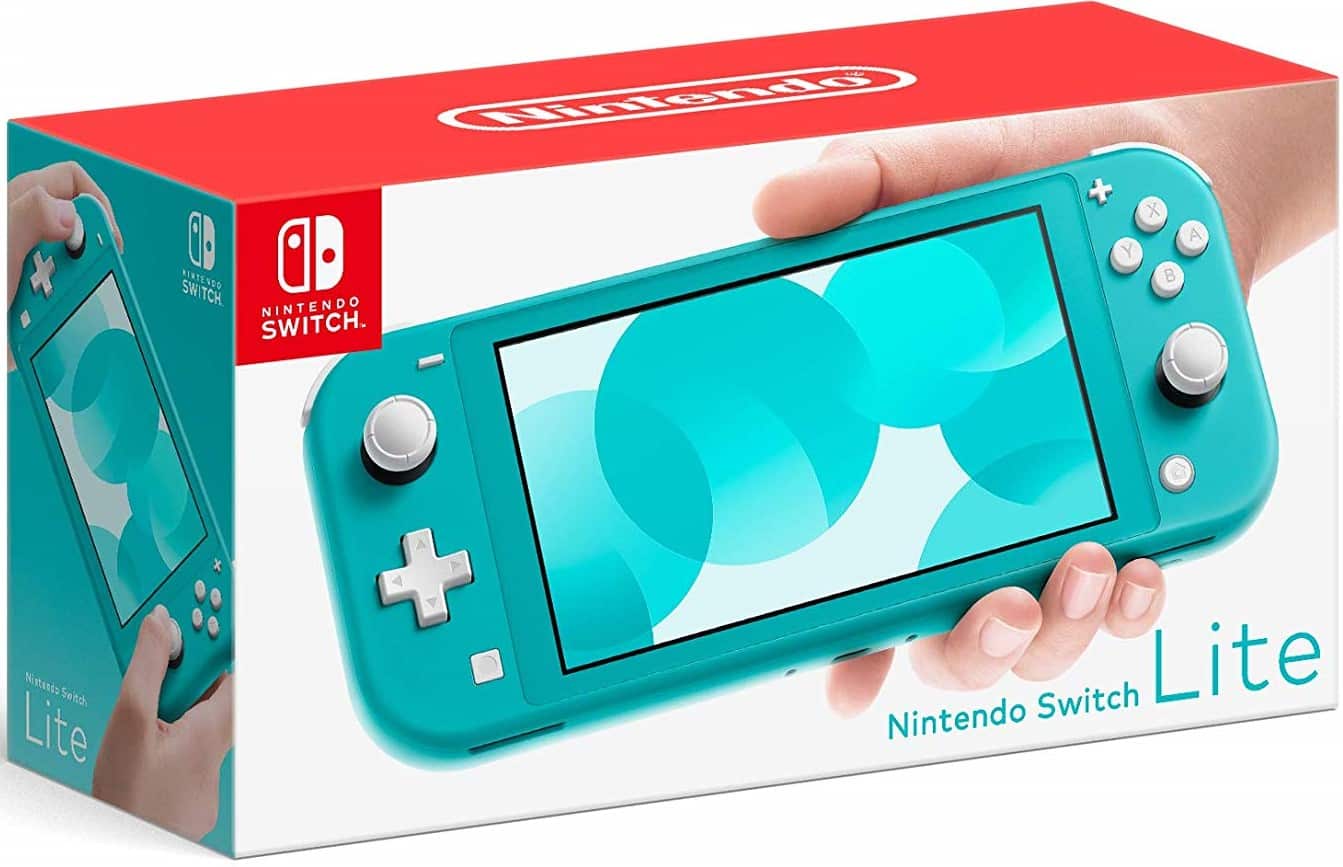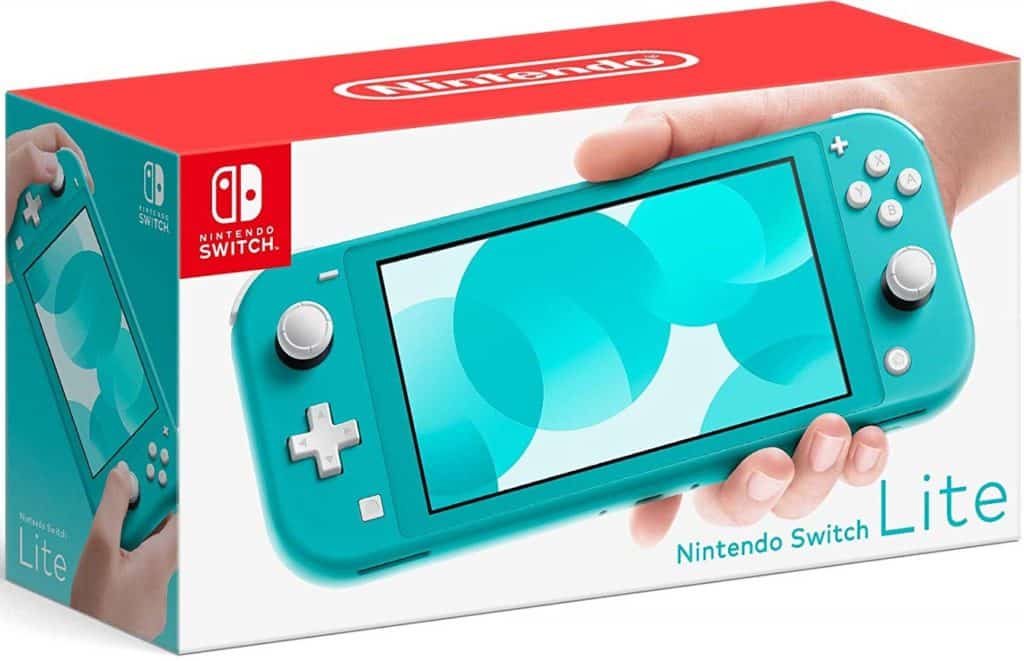 The Nintendo Switch Lite is one of the hottest gaming gifts this year due to its enhancement of the portability aspect of the original Switch. The handheld device is reasonably priced, plus it lets users use the cartridges from the original and even share the saved files for gaming on the go. This variant cannot connect to a TV or gaming monitor, but it makes gaming while in the toilet much easier.
PS4 Pro Bundles

The PS4 Pro is basically a beefed-up variant of the console which lets users play in 4K HDR or with smoother framerates. It's a great upgrade for PS4 fat users due to its ability to play the latest and demanding games smoothly. It also faced a lot of price reductions, so even the fifth Playstation is on the horizon, it's still an excellent purchase for the holidays.
Note: Another gaming gift idea the receiver already has a PS4 Pro is to get a Playstation Plus subscription to expand the console's gaming capabilities.
Xbox One X Bundles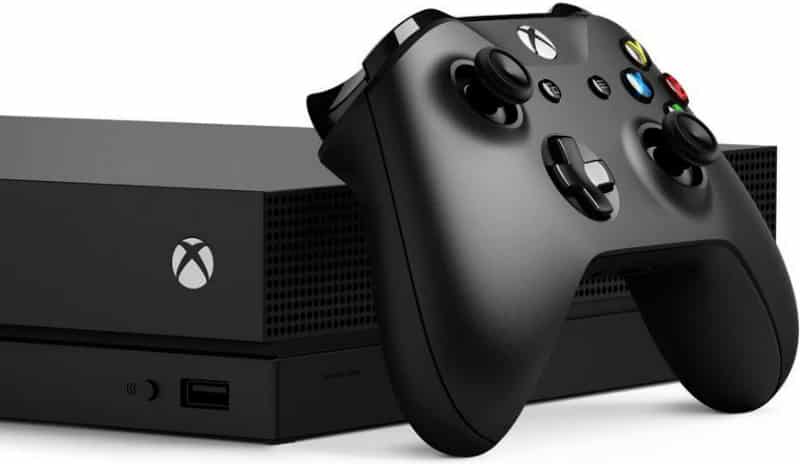 The Xbox One X is currently the most powerful home gaming console in the market, allowing gamers to either enjoy high-refresh gaming or in 4K HDR. Like the PS4 Pro, the One X has seen massive discounts especially for the holidays, so its a perfect time to upgrade your gamer's battle station with this potent device.
Note: Another gaming gift idea the receiver already has an Xbox One X is to get an Xbox Game Pass subscription to expand the console's gaming capabilities.
Astro C40 TR Controller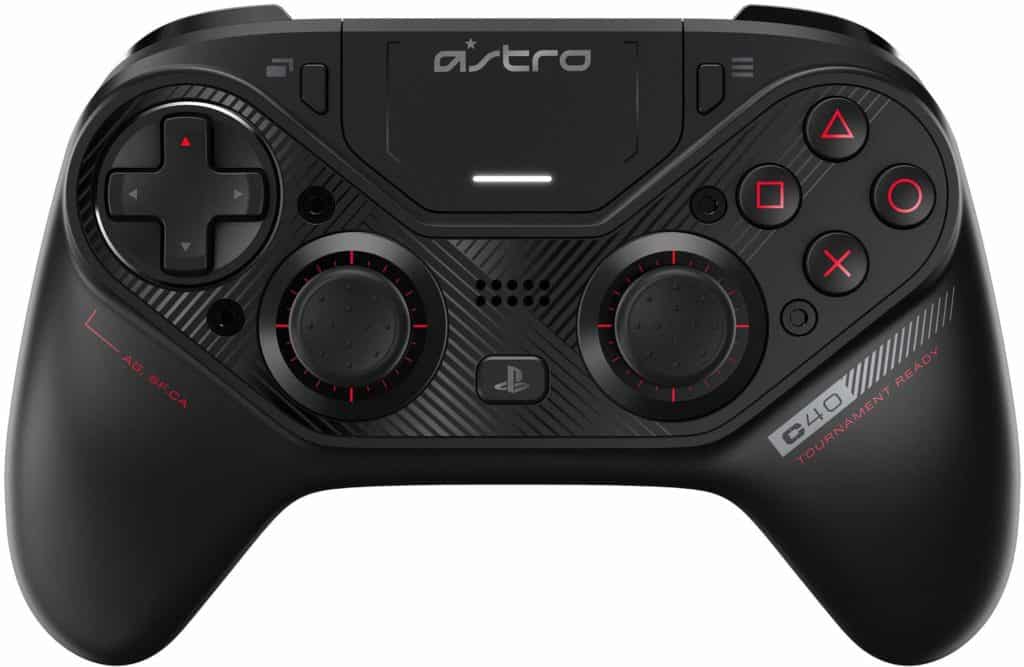 The Astro X40 is a high-end PS4 and PC game controller that is considerably better than the original DS4 when it comes to form and function. The gadget has ultra-durable buttons and it supports both wired and wireless modes, along with a level of customizability that will satisfy a true gamer's heart.
Xbox Elite Wireless Controller 2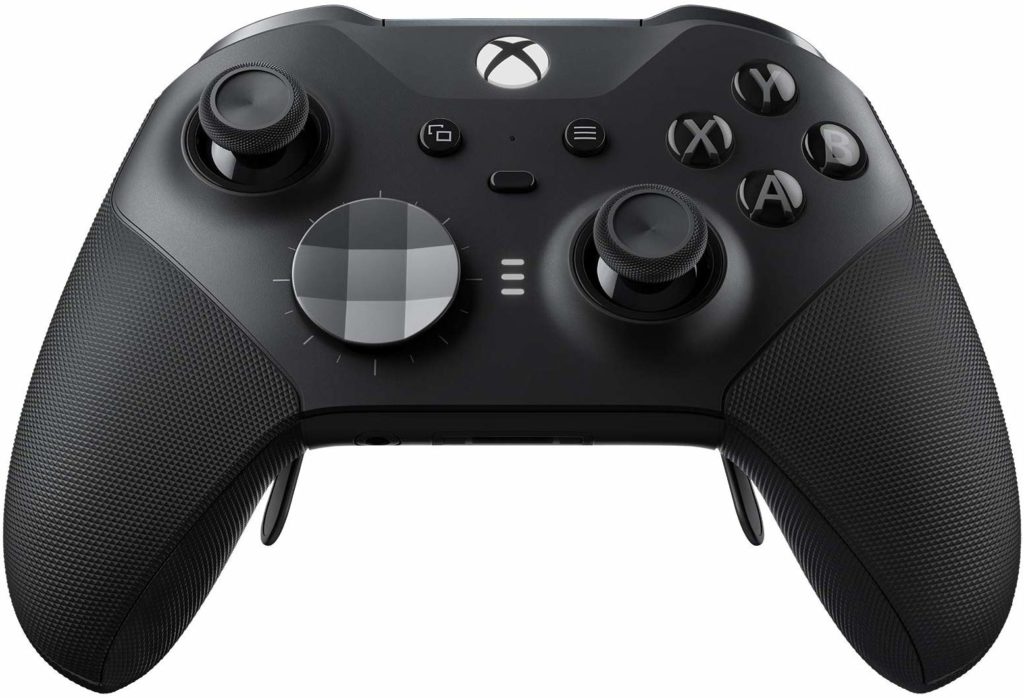 The Xbox Elite Wireless Controller 2 is another hot item this year, featuring adjustable button presses and extreme durability for competitive gaming. The beautifully designed controller adds considerable improvements such as re-engineered components which upgrades the already fantastic first original.
Asus TUF VG27AQ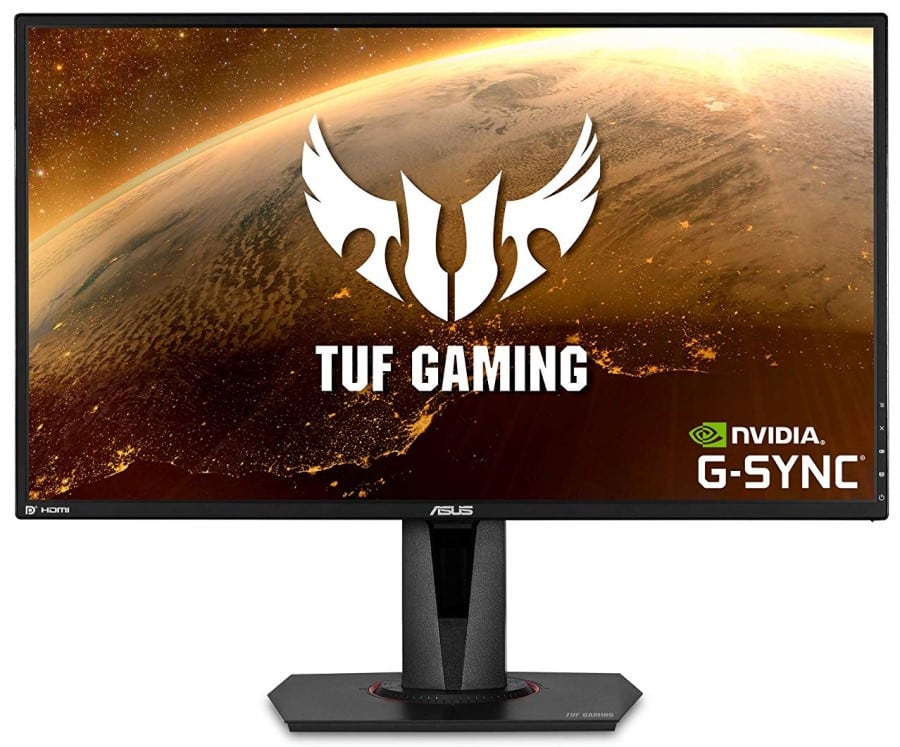 The Asus VG27AQ is one of our favorite gaming monitors this year thanks to its fantastic image quality and responsiveness which many competitors struggle to beat. The device also features a timeless and functional design along with G-Sync/FreeSync compatibility which we prefer in the gaming monitor segment. You can also check other fantastic monitors we've favored in recent times in this article.
Razer Basilisk Ultimate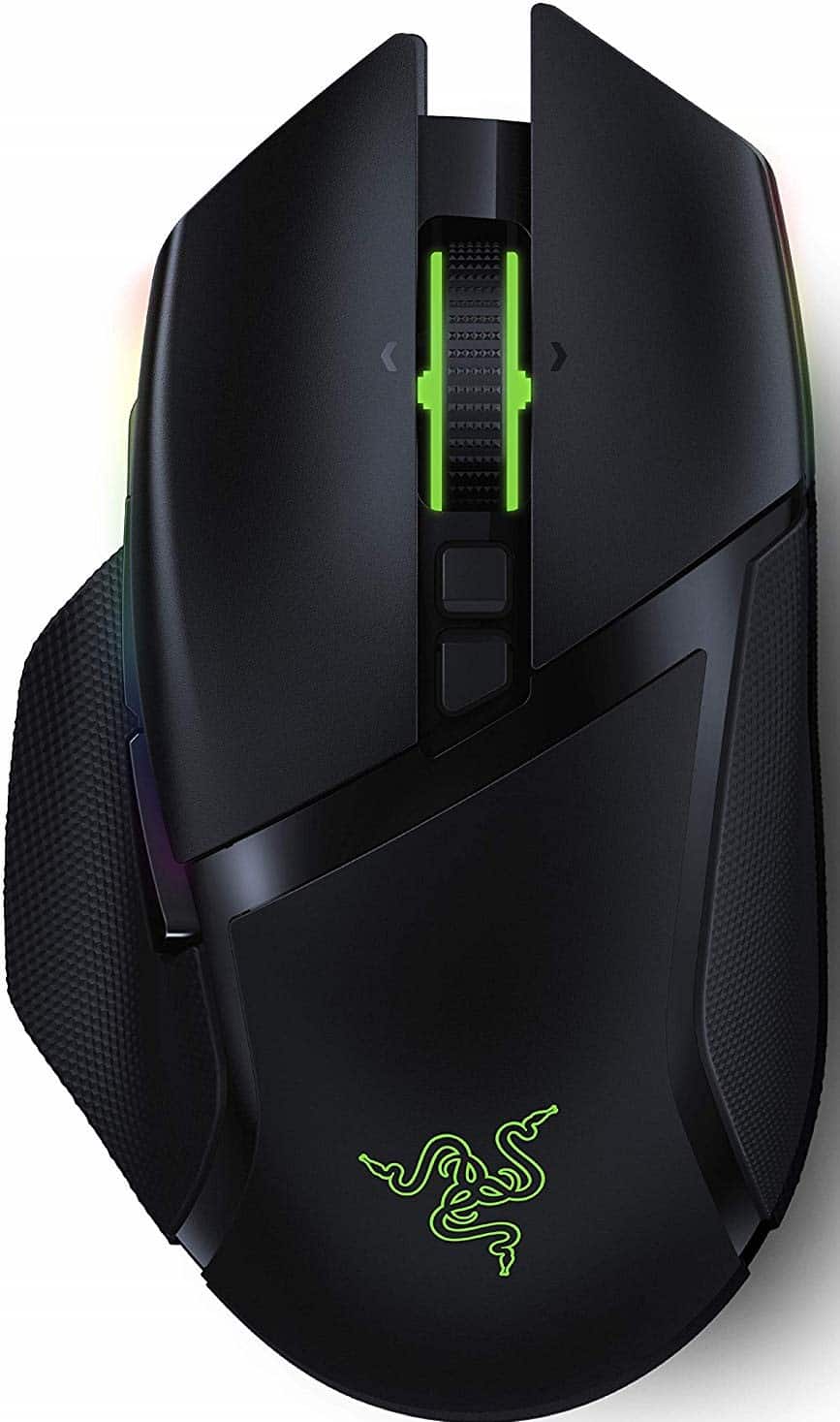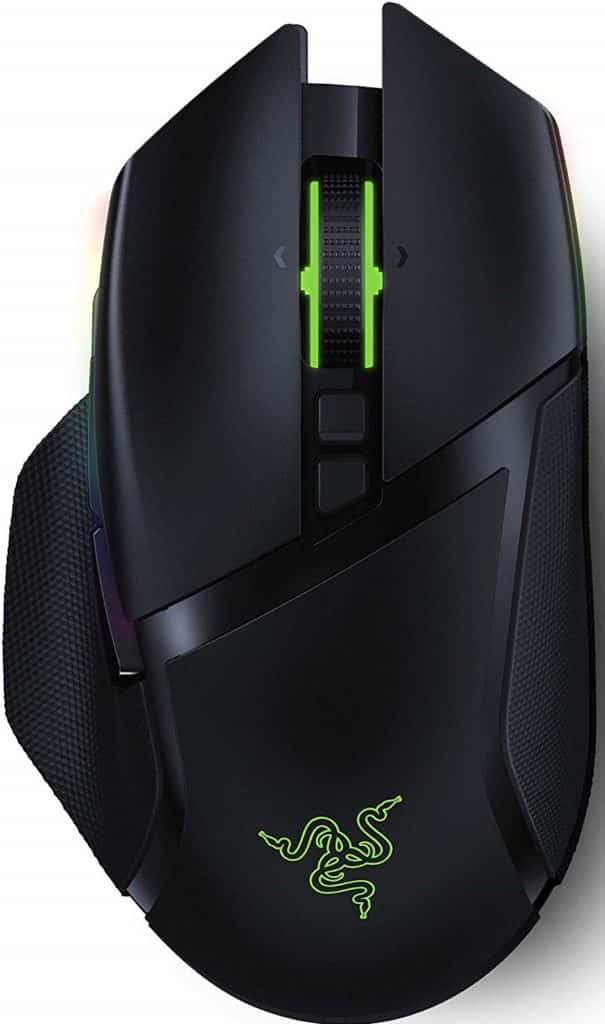 The Razer Basilisk Ultimate is an ultrafast wireless mouse for FPS games that is proven to be 25% quicker than its typical competitors. The Ultimate variant packs 14 different RGB lighting zones, along with a charging base that has its own Chroma strip at the bottom.
Blue Yeti Nano USB Microphone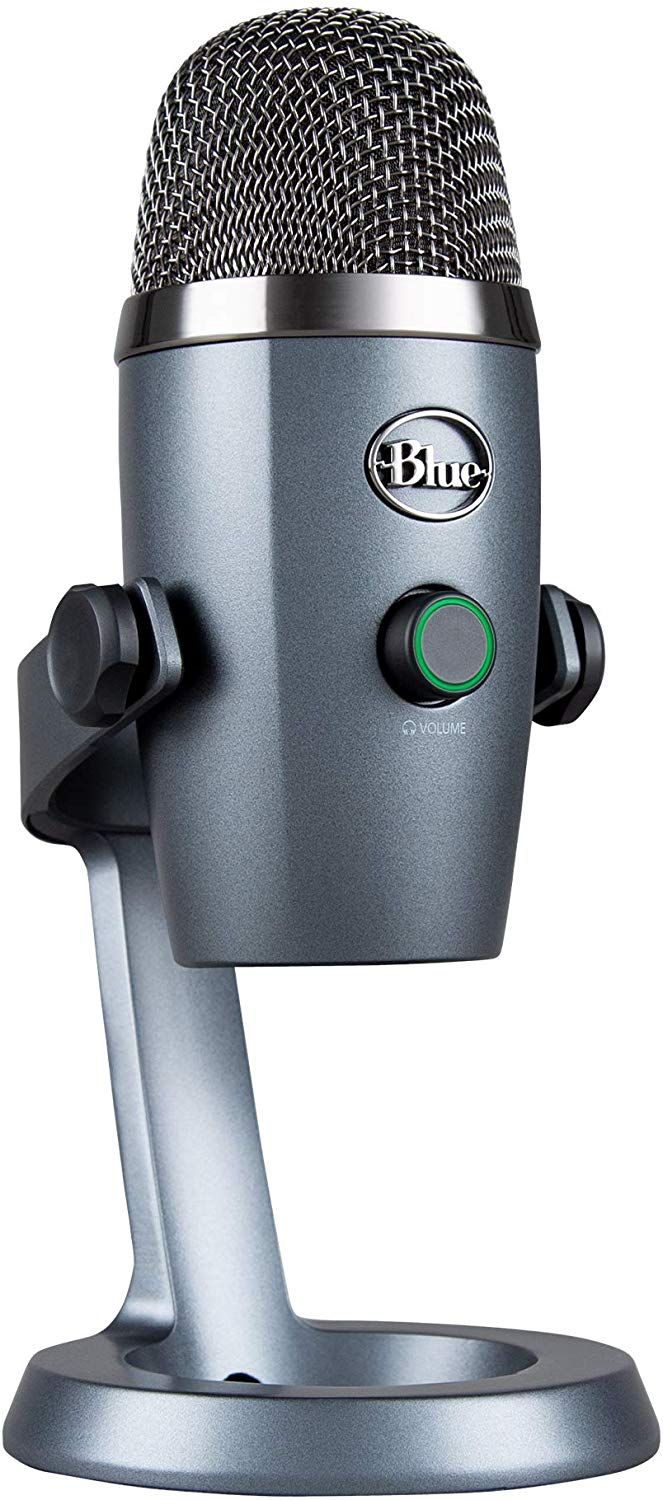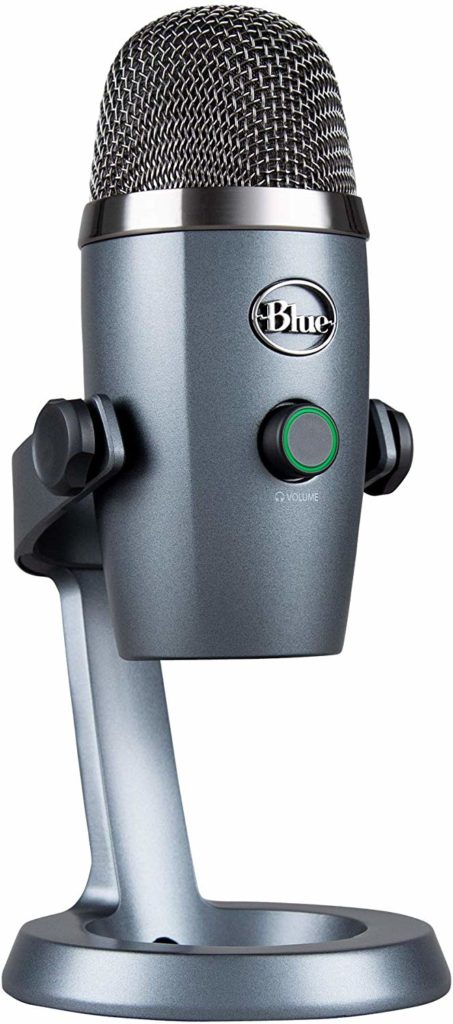 The Blue Yeti Nano USB mic is a less-intrusive variant of the famous Blue Yeti which features excellent clarity and pick up patterns. This holiday gift is perfect for streamers and musically-inclined individuals who want a crisp and detailed microphone for their audiences.
Couchmaster CYCON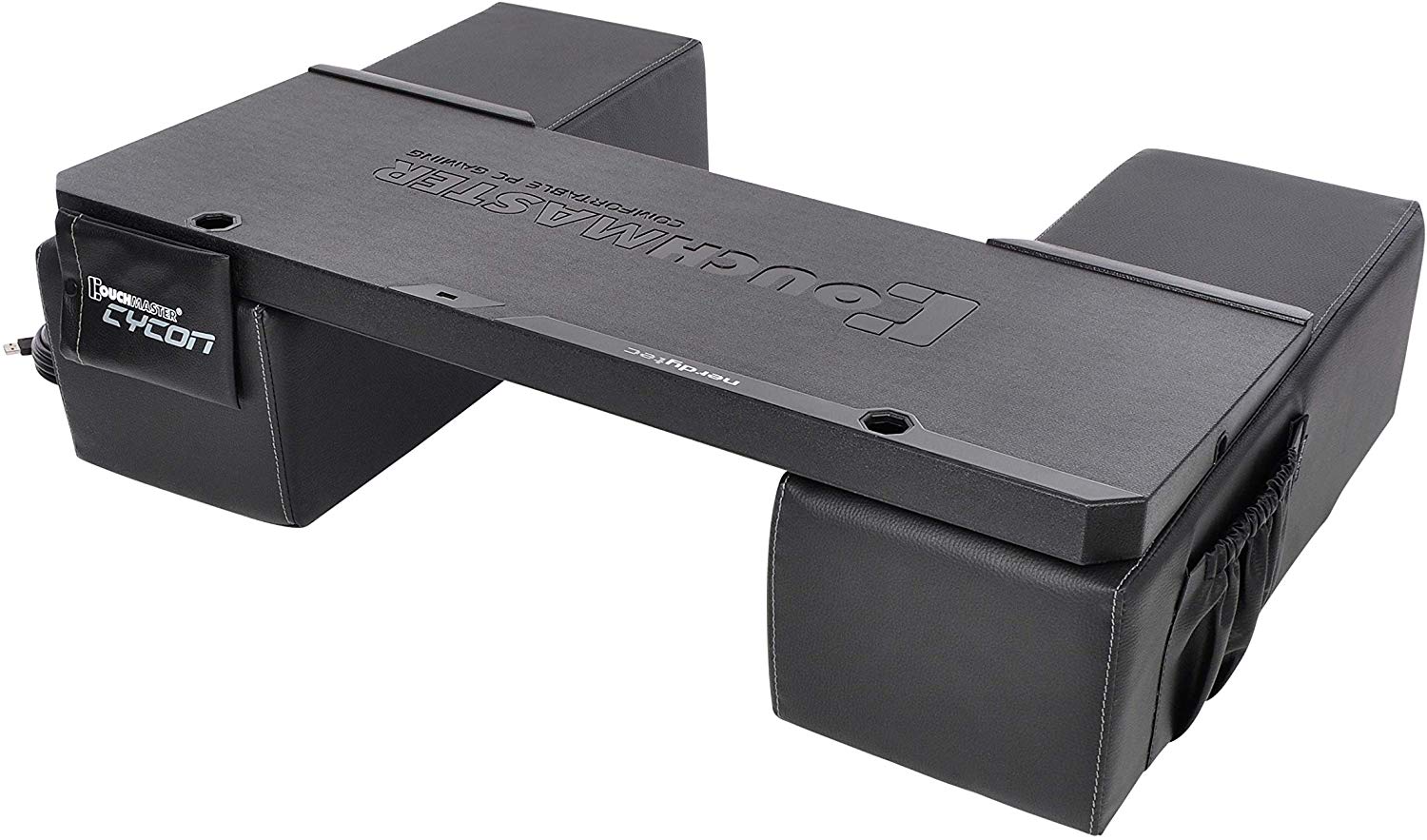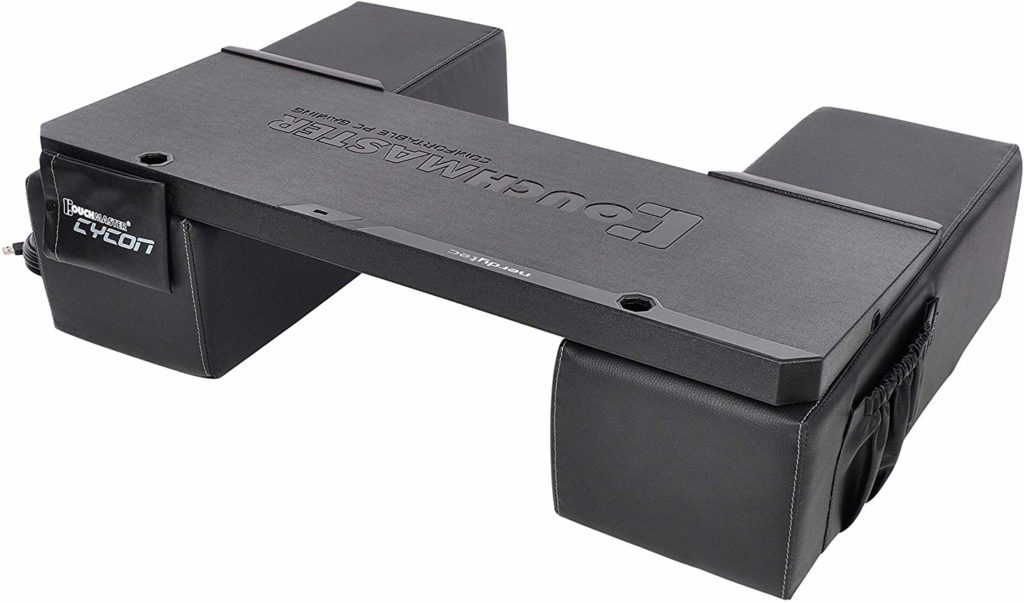 The Couchmaster CYCON is a gaming couch potato's dream come true thanks to its ergonomic cushions and very functional design. This excellent holiday gift connects to a PC via a single 5-meter USB cable which opens up its four USB slots for your peripherals. The leather looks sleek and mean, while the memory cushions ensure that your loved one doesn't get sore after hours of usage.
Secretlab Gaming Chairs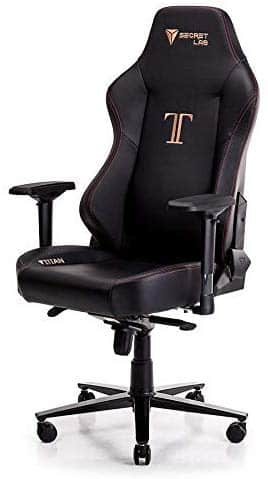 The Singapore-based Secretlab brand is widely praised as one of the best gaming chair brands in recent times thanks to their fantastic designs and battle-tested comfort. The chairs can go for around $350 or more, but the brand guarantees their products with excellent warranty and customer service to cater to the user's needs.
Sennheiser GSP670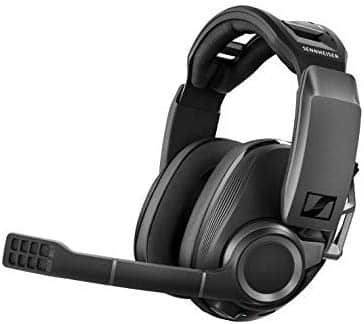 The Sennheiser GPS 670 is the ultimate wireless headset that silences all other gaming cans with its audiophile-grade sound quality and industry-leading noise cancellation technology. The pair is quite expensive, but its features such as 20 hours of battery life and custom audio presets make it a must-have for any hardcore gamer.
EVGA RTX 2080Ti Black Edition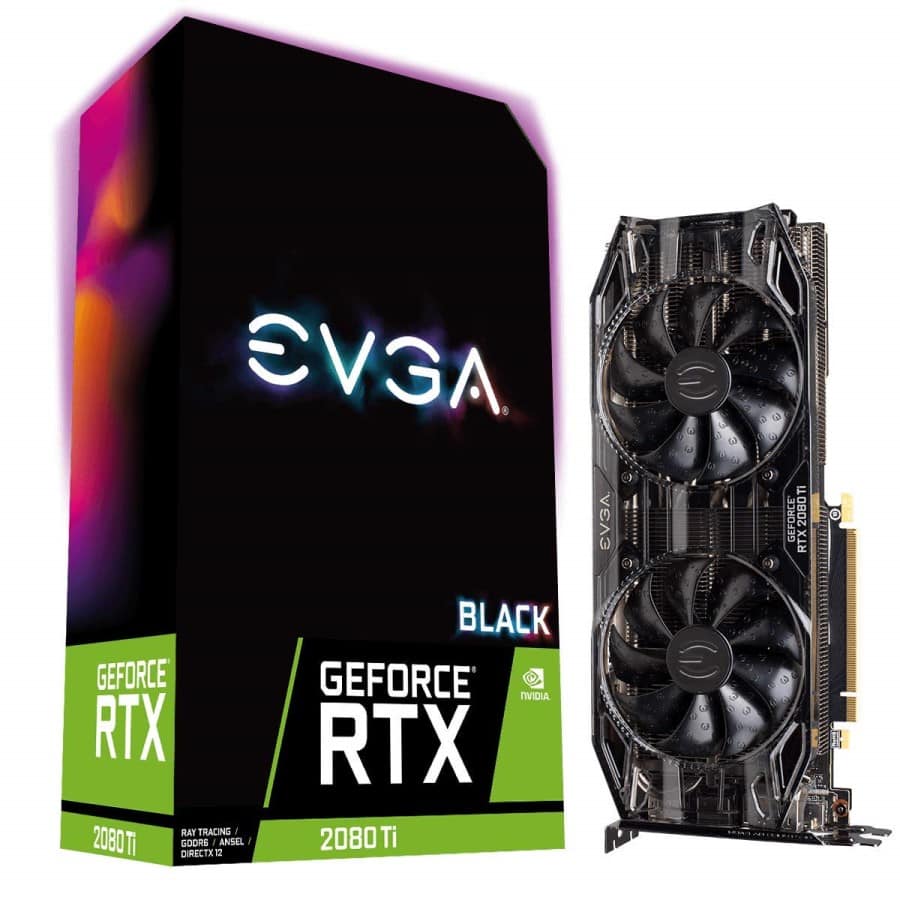 The EVGA RTX 2080Ti is the cheapest variant of Nvidia's most powerful consumer graphics card to date, but it isn't any less of a performer. The card still features the full raw power of the Turing cheap even if its more affordable by around $300 to the common AIB options in the market. But the best thing about it is EVGA's customer service guarantee which is written in stone and unbeaten as far as warranties are concerned.
About the Author: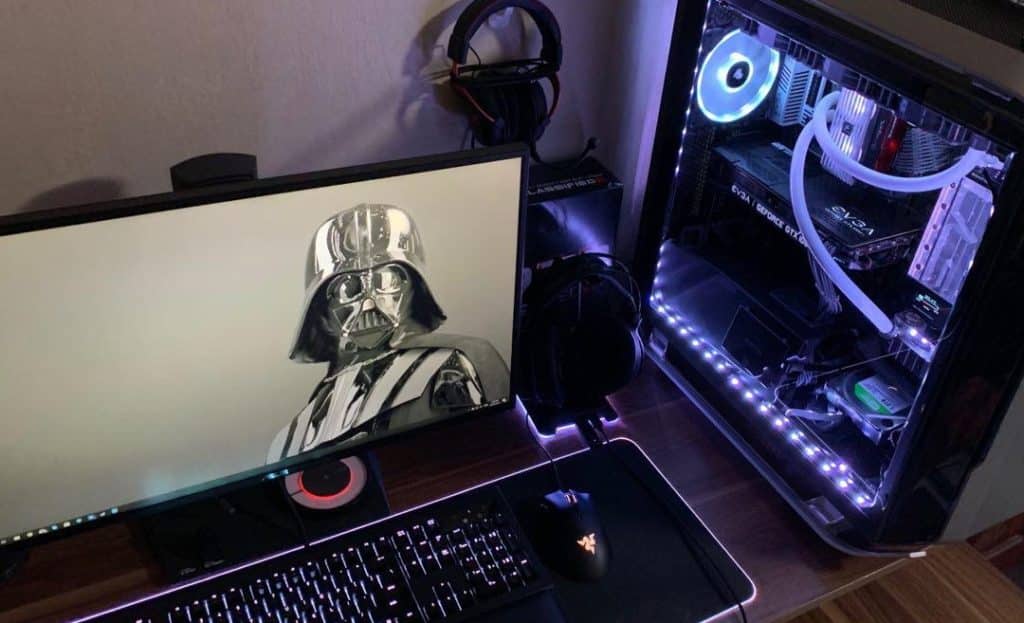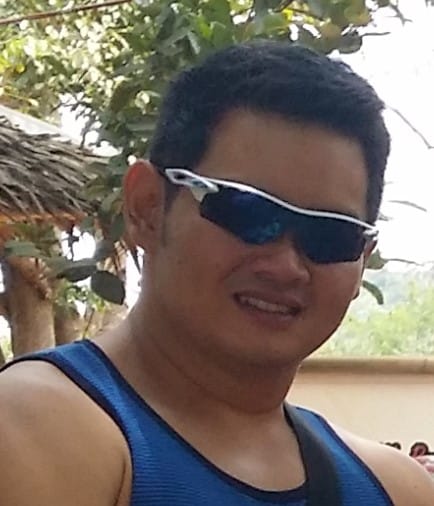 Paolo is a gaming veteran since the golden days of Doom and Warcraft and has been building gaming systems for family, friends, and colleagues since his junior high years. High-performance monitors are one of his fixations and he believes that it's every citizen's right to enjoy one. He has gone through several pieces of hardware in pursuit of every bit of performance gain, much to the dismay of his wallet. He now works with Monitornerds to scrutinize the latest gear to create reviews that accentuate the seldom explained aspects of a PC monitor.