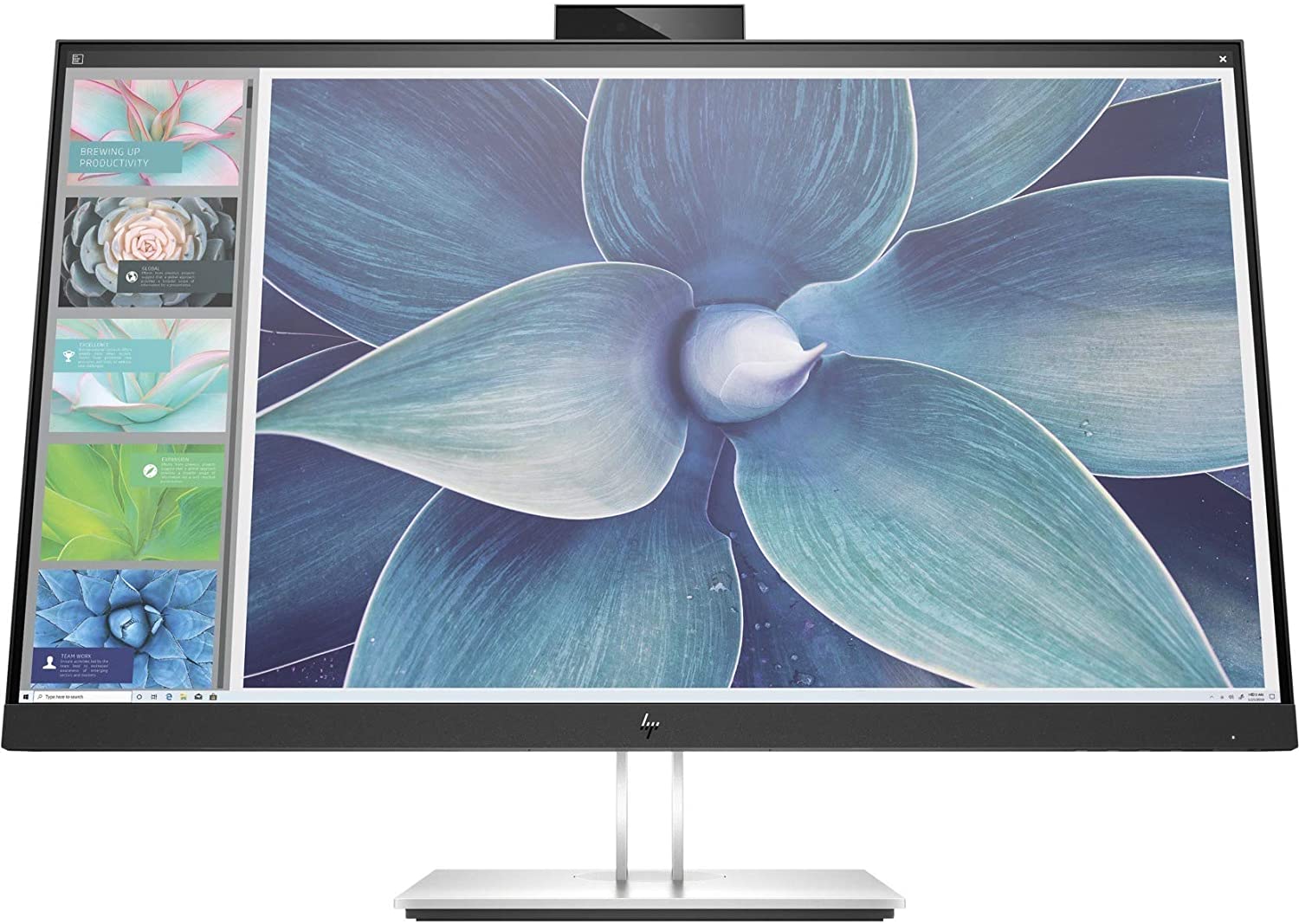 The HP E27D G4 doesn't spare any expenses when it comes to connectivity which will satisfy professionals who work from home. It also has a built-in webcam which is very much in demand in today's market. You have to pay a premium to access these features, so let's check out if the HP E27D G4 is worth the investment.

HP E27D G4 Specifications
Screen Size: 32 Inches
Resolution: 2560 x 1440 QHD
Aspect Ratio: 16:9
Panel Technology: In-Plane Switching (IPS)
Refresh Rate: 60Hz
Response Time: 5ms
Contrast Ratio: 1000:1
Brightness: 300 cd/m²
Built-in Speakers: No
Stand: Height – Yes
Stand: Tilt – Yes
Stand: Swivel – Yes
Stand: Pivot – Yes
VESA Compatibility: Yes 100 x 100
Connectivity: DisplayPort 1.2 x 1, DP 1.2 Out x 1, HDMI 1.4 x 2, USB 3.0 x 4, USB-C PD100W x 1, USB-C PD15W x 1, RJ45 x 1, 3.5mm x 2
Dimensions With Stand(WxHxD): 24.26″ x 20.7″ x 8.49″
Weight: 18.08 lbs

Design and Features
The HP E27D G4 looks more like it was designed for high-end studios instead of offices or work from home desks. The chassis has a matte black finish that's accented with a matte silver stand, so MacBooks and workstations won't clash with it. The display is bezel-free on three sides, so your view of content or your workflow is maximized.
There isn't anything unusual with the HP E27D G4's dimensions, so it should fit right into your desk without displacing your peripherals. It does have a nice, heavy feel thanks to its metal parts which will also help keep it upright. It only requires 8.49 inches of depth when assembled and its base is flat so it won't be too intrusive on your setup.
Build quality for the HP E27D G4 is extremely good thanks to its premium materials and excellent overall design. There is no flexing on the plastics and you won't see any cosmetic defects from its seams and corners. The stand doesn't wobble, so you won't get disturbed by a shaking and dizzying screen if you are a heavy typer.
What we immediately disliked about the HP E27D G4 is its hard-to-press OSD button layout that doesn't have any labels. The keys are shallow, so some users might find it difficult to swiftly navigate the well-equipped OSD's submenus. A joystick would be better for ease of use, especially at this price range.
The stand made for the HP E27D G4 looks great while offering sufficient flexibility that makes it easy to get a comfortable view angle. You can tilt, swivel, pivot, and adjust the height of the screen, so it's ideal for any kind of setup. You can also opt for VESA mounts with this model, but we think it is unnecessary unless you need the space or have multiple displays on your desk.
You also get a popup webcam that supports Windows Hello at the top of the bezel. It doesn't offer crisp and clear imaging, but it's great for conference calls and Skype calls which are now more common. You can tuck it in when it is not in use so hackers won't be able to utilize it to snoop on you or use it for malicious attacks.

The HP E27D G4 has plenty of connectivity options, starting with its DisplayPort 1.2 and HDMI 1.4 slots. There is also a DP 1.2 out port for daisy-chaining, along with a 100-watt USB-C slot with DP Alt Mode. The secondary USB-C slot only has 15 watts, plus there is a total of four USB 3.0 ports for your peripherals.
The two 3.5mm jacks take care of the audio passthrough, while the RJ45 LAN port takes care of network management. It also supports KVM functionality so you can freely switch between devices at the touch of a button. The monitor basically offers enterprise-level functionality, and that makes it excellent at improving your workflow and productivity.
However, what's missing from the HP E27D G4 is a pair of speakers which would go well with its webcam for conferencing. Headsets sound better anyway, but having a backup that doesn't steam up your ears is always a plus. It's usually forgivable for monitors, but we expected it to provide all essentials at this price poi
Display and Performance
The HP E27D G4 sports a 27-inch IPS panel with a 2560 x 1440 resolution, a 60Hz refresh rate, and a 5ms response time. The backlight has a 300 cd/m2 maximum while its contrast ratio is still bound to 1000:1 like most IPS panels. This model doesn't have special features like HDR imaging since it is built for productivity and business use instead of gaming and entertainment.
27-inch QHD monitors are perfect for business use since they offer a larger space without upsetting the balance between sharpness and comfort. There is a noticeable increase in space and crispness thanks to the extra pixels, but text or other small objects do not become microscopic. You can smoothly place up to three apps side by side which will lessen alt-tabbing, so work gets accomplished faster.
The HP E27D G4 renders 99% sRGB and around 79% DCI-P3 which are more than sufficient for daily use. It also looks like its factory-calibrated since the deltaE average using the default profile stayed at 1.13 which is excellent for an office display. Most users will be happy with the monitor, so only minor tweaks are necessary before using it as a daily driver.
Calibrating the HP E27D G4 with the help of a colorimeter improved its accuracy with a dE average of 0.69. That makes it ideal for editing work, but its unnecessary for most users who simply want a balanced and sufficiently vibrant display. Buying a colorimeter is unnecessary for most tasks so you will be happy with a few tweaks instead of spending around $250 more on the gadget.
The backlight on this model only reached 291cd/m2, but that's plenty for daily use. Its contrast reached 997:1 at 50% brightness, but the screen is still unable to produce deep blacks like VA or OLED variants. This effect is most noticeable in dark rooms, but it's an accepted limitation of the panel type.
Panel uniformity for the HP E27D G4 was great since there was no considerable backlight bleeding or clouding on the screen's quadrants. Dark scenes revealed a few blooms, but they are within acceptable standards for IPS monitors. Do take note that this aspect varies wildly between every monitor, so there are better or worse units out there.
The HP E27D G4's motion handling isn't great for fast-paced gaming, but that's acceptable since it's limited to 60Hz. Some trails and smudges can be seen in fast-paced or contrasting transitions, so it is not ideal for FPS or competitive titles. Casual or single-player games should be fine, but there are better models for that purpose like the Asus VG27AQL1A at a lower price point.
The HP E27D G4 doesn't support FreeSync, so G-Sync Compatible mode is also out of the question. That's fine since the monitor is a business model, so gaming features aren't completely necessary for it. Input lag sits at 10ms at 60Hz, so there is no need to worry about delays while using the monitor.
Thoughts on the HP E27D G4
The HP E27D G4's design is excellent and highly suitable for business or work from home users. Its balanced IPS screen looks easy on the eyes while its connectivity takes care of its usability for numerous setups and applications. Build quality is top-notch and matched to the brand's high-end laptops and workstations.
However, all of these pros come at a high cost, especially if you consider that the HP E27D G4 is still a 60Hz 1440p IPS monitor. It's not specialized for prosumer editing or content creation, and it doesn't carry gaming features that would make it faster and smoother. It's a great buy to enhance your work experience, but it's a steep investment for most users versus similar monitors like the Dell U2722DE.
Pros:
Excellent Design and Connectivity Layout
Great Default and Calibrated Accuracy
100-Watt USB-C and Pop-up Webcam
Attractive and Functional Design
Cons:
Expensive
No Adaptive Sync
No Speakers at High Price Point
About the Author: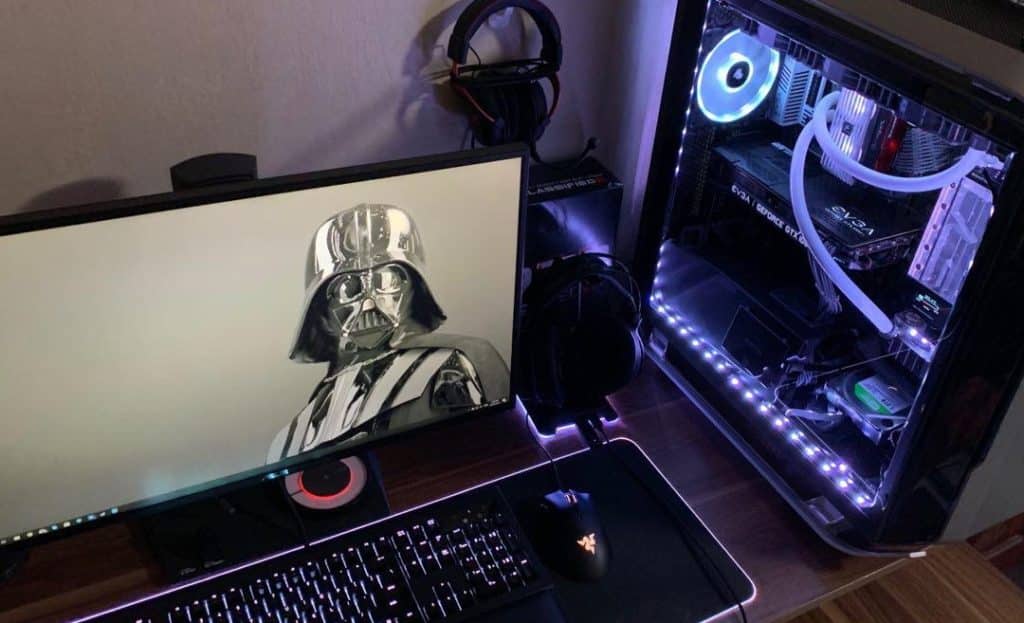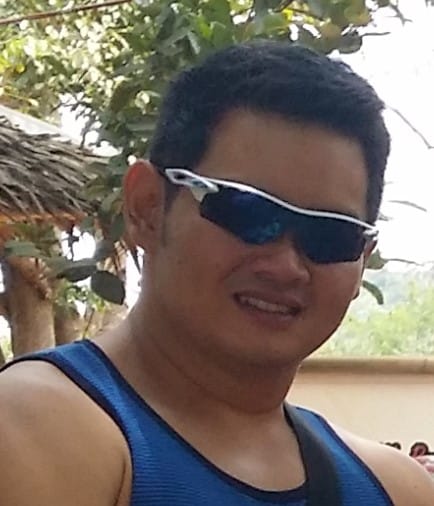 Paolo is a gaming veteran since the golden days of Doom and Warcraft and has been building gaming systems for family, friends, and colleagues since junior high. High-performance monitors are one of his fixations and he believes that it's every citizen's right to enjoy one. He has gone through several pieces of hardware in pursuit of every bit of performance gain, much to the dismay of his wallet. He now works with Monitornerds to scrutinize the latest gear to create reviews that accentuate the seldom explained aspects of a PC monitor.