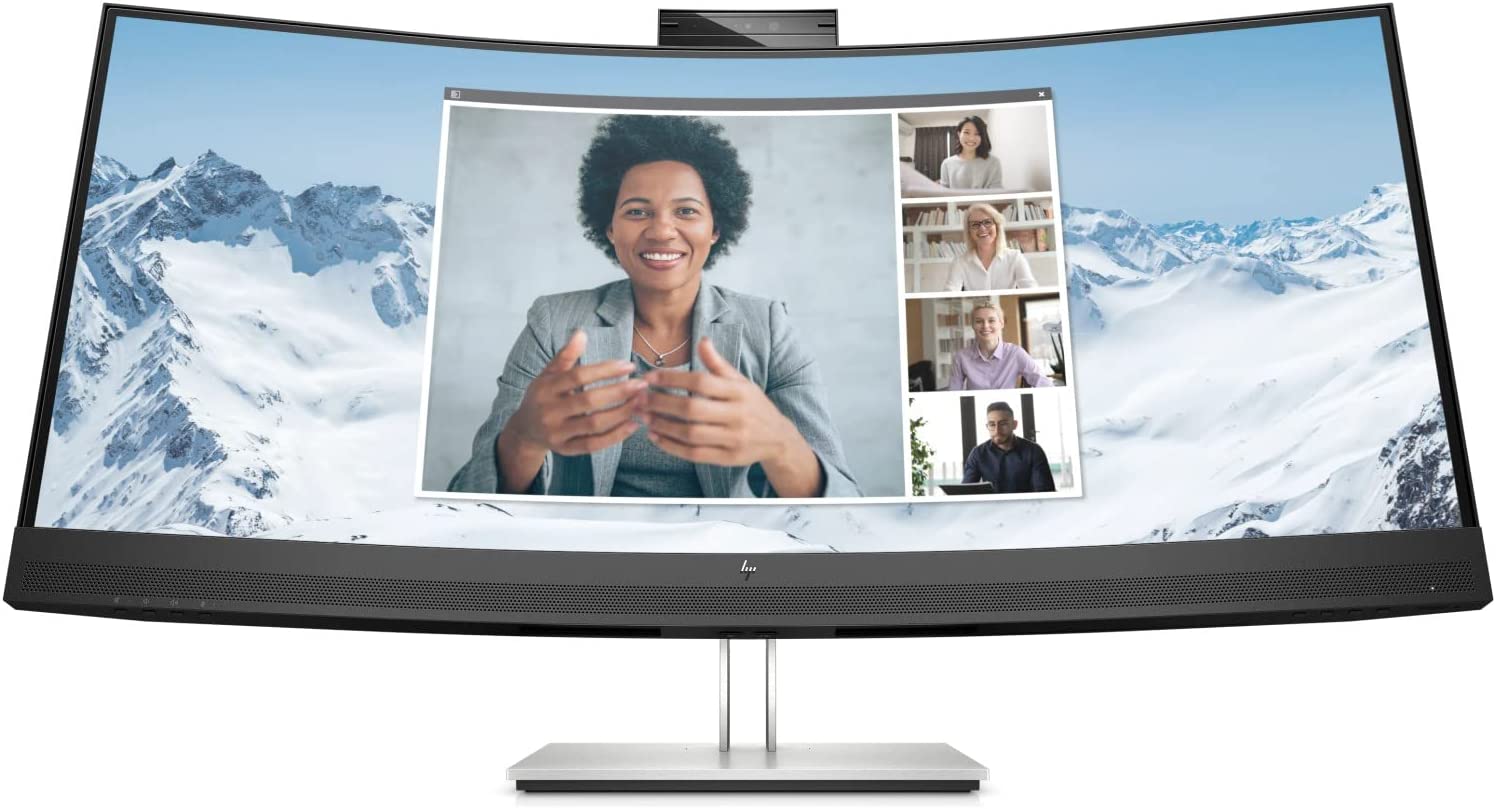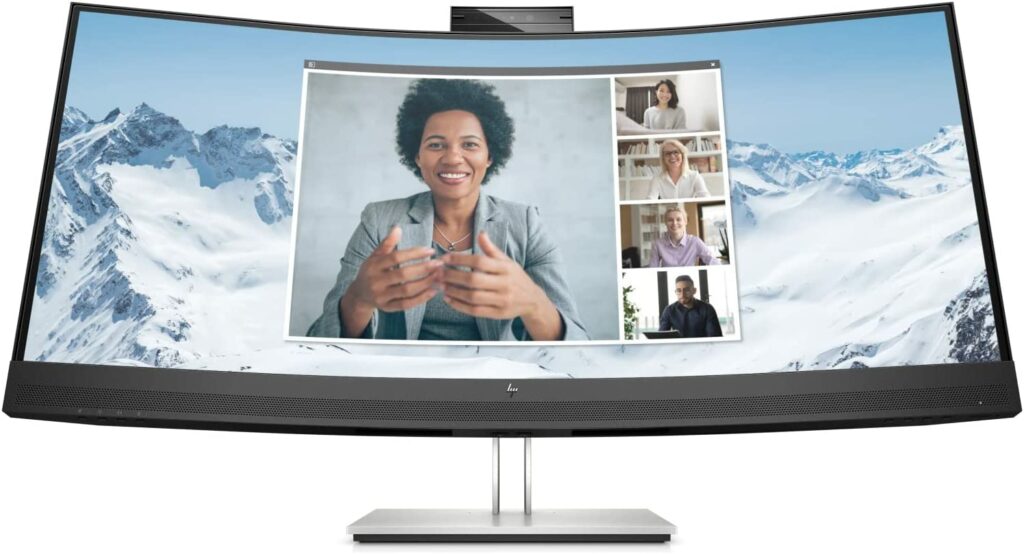 The HP E34m G4 is a well-designed ultrawide business monitor that caters to the needs of today's modern workforce. It has additional hardware to make work-from-home life easier, but it also has essentials like USB-C and a large display that's perfect for multitasking. The HP E34m G4 isn't particularly cheap so let's take a closer look to know if it is worth it.

HP E34m G4 Specifications
Screen Size: 34 Inches
Resolution:3440 x 1440 UW-QHD
Aspect Ratio: 21:9
Panel Technology: Vertical Alignment (VA)
Refresh Rate: 60Hz
Response Time: 5ms
Contrast Ratio: 3000:1 (Static)
Brightness: 400 cd/m²
Built-in Speakers: Yes (2 x 5 Watts)
Stand: Height –Yes
Stand: Tilt – Yes
Stand: Swivel – No
Stand: Pivot – No
VESA Compatibility: Yes (100 x 100)
Connectivity: DisplayPort 1.2 x 1, HDMI 2.0 x 1, USB-C PD65W x 1, USB x 5, RJ45 x 1, 3.5mm Audio Jacks
Dimensions (W x H x D): 31.82" x 21.39" x 9.17"
Weight: 26.41 lbs

Design and Features
The HP E34m G4 has a simple design, but it looks sophisticated enough to be used in high-end studios or executive offices. It has a combination of matte black and silver, so it fits right in with any workstation or business setup. The display isn't completely bezel-free, but the top and side edges only have thin inner borders so it is not an issue.
The first consideration that should be taken before buying this monitor is the space that you have for it on your desk. It's a big display so it can easily offset your other peripherals such as a large pair of bookshelf speakers. it's also quite heavy at 26.41 pounds due to the monitor's structural reinforcements so take care if you are trying to move it to another spot.
HP has never let its customers down when it comes to building quality, and this model isn't the exception. The plastics used are thick and sturdy, and there were no cosmetic defects on any of the product's parts. The stand is stable and firm despite the cabinet's weight, so there is no wobbling or sagging while the monitor is in use.
What we dislike about the HP E34m G4 are its various buttons which can be confusing if you can't see the labels in the dark. It has speaker and microphone controls on one side and another set for the OSD, so it takes getting some used to. Thankfully, the monitor works with HP's Display Center app which lets you adjust settings directly within your OS.
The stand included with the package offers tilt, swivel, and height adjustments for your convenience. You can't rotate the monitor, but that's okay since ultrawides were not meant to be used as portrait displays. You can swap this part out with a VESA mount, but that's another purchase that will only become necessary if you have multiple screens or a small desk.
The HP E34m G4 has a decent connectivity layout that will cater to every device you will ever need for remote work or daily use. It has a slot each for DisplayPort 1.2 and HDMI 2.0, plus a 65-watt USB-C port with DP Alt Mode. You also get four superspeed USB slots, an RJ45 adapter, and a 3.5mm port for headphones.
Another highlight you get with this monitor is its built-in webcam and microphone combo for video conferencing. The cam has a decent autofocus feature and it's as clear as the front cams you get with newer laptops. The microphone is also quite capable, but you have to keep room noise to a minimum since it can pick up sound from 5 feet away.
You also get a pair of decent speakers which is loud enough for conference calls with its 5 watts of power per channel. Its not gaming or entertainment grade, but at least it is not as quiet as the lousy built-ins you'd find on most monitors. Headsets with microphones will always be better for video calls, but it's nice to have a set that you can use right away.
Display and Performance
The HP E34m G4 boasts a 34-inch VA panel with a 3440 x 1440 resolution, a 60Hz refresh rate, and a 5ms response time. The backlight has a 400 cd/m2 limit while the contrast ratio is at 3000:1 like most VA monitors. This model doesn't advertise entertainment-grade specifications, but that's okay since it was designed for business use anyway.
34-inch monitors are popular because they are great for any kind of computing use. The extra screen real estate can make workflows quicker so it's a huge upgrade for your productivity. Games and movies can take advantage of the extra horizontal space for extra immersion.
The HP E34m G4 renders more than 100% sRGB and 97% DCI-P3 for stunning vibrancy in any type of use. Its accuracy is a little off with a deltaE average of 2.84, but that's understandable for a wide-gamut display. It is acceptable for anything except editing so most will be able to get away with a few minor tweaks such as lowering or raising the brightness.
Calibrating it reduced that deltaE average to 1.21 which is a bit better and balanced for tasks like content creation. The downside is that you need to buy a colorimeter to get a comparable score, and they aren't cheap. It is only worth getting them if color-critical work is your bread and butter.
Its backlight has a healthy 389 cd/m2 maximum so there is plenty of room for adjustment to fight glare or reduce eye strain. Its contrast peaked at 2789:1 at 50% brightness so the screen can produce deep blacks, unlike its IPS counterparts. This is the main reason why people choose VA panels, although you should note that it's not perfect.
Its panel uniformity had some issues due to light leaks at the top and bottom edges of the screen due to its curve. This resulted in clouding issues which show up when you are viewing dark scenes or if the screen is in all black. This issue is common with curved displays, but it's entirely possible to get a better unit since there are some tolerances in play.
The HP E34m G4's pixel response time isn't that great, but that's expected since it's a 60Hz VA screen. It shows blurring and ghosting in fast-paced scenes, so it is not suitable for games like shooters or racing sims. It is decent for casual or more relaxed titles with a bit of overdrive, but you won't be completely free from persistence or blurs.
It's important to note that the HP E34m G4 doesn't have FreeSync or G-Sync compatibility since it's a business model. That's reasonable, although tearing and stuttering can be an issue in some demanding titles if you have a low-tier GPU. Its input lag is at 9ms at 60Hz, so users won't get that sluggish or delayed feel.
Thoughts on the HP E34m G4
The HP E34m G4 is a great candidate if you want a premium ultrawide for your remote work setup. It has all you will need for work and video conferencing and it has USB-C for modern workstation laptops. It's well-designed and durable so you are getting your money's worth if you purchase it.
However, it's not perfect since it has a few acceptable limitations like the slower pixel response time of the panel. It could also use a few more inputs, but it is hard to imagine that most of you will need more video inputs than what it already includes. It's a bit pricey for a 60Hz model, but it's a great buy for someone who is looking for a specific work-from-home solution.
Pros:
Premium Build Quality and Design
USB-C and Webcam for Remote Work Setup
Excellent Color Coverage
Cons:
Pricey
Tilt Stand
Prone to Blurring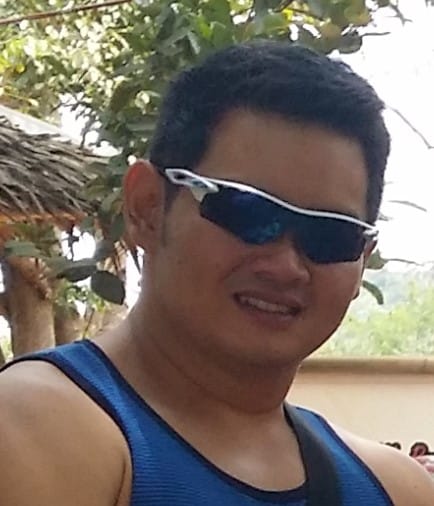 Paolo is a gaming veteran from the golden days of Doom and Warcraft. Since junior high, he has been building gaming systems for family, friends, and colleagues. High-performance monitors are one of his fixations; he believes that every citizen's right to enjoy one. He has gone through several pieces of hardware in pursuit of every bit of performance gain, much to the dismay of his wallet. He has also spent half a decade researching, reviewing, and writing about these products and now has over 1400 articles about the best gaming tech under his belt.