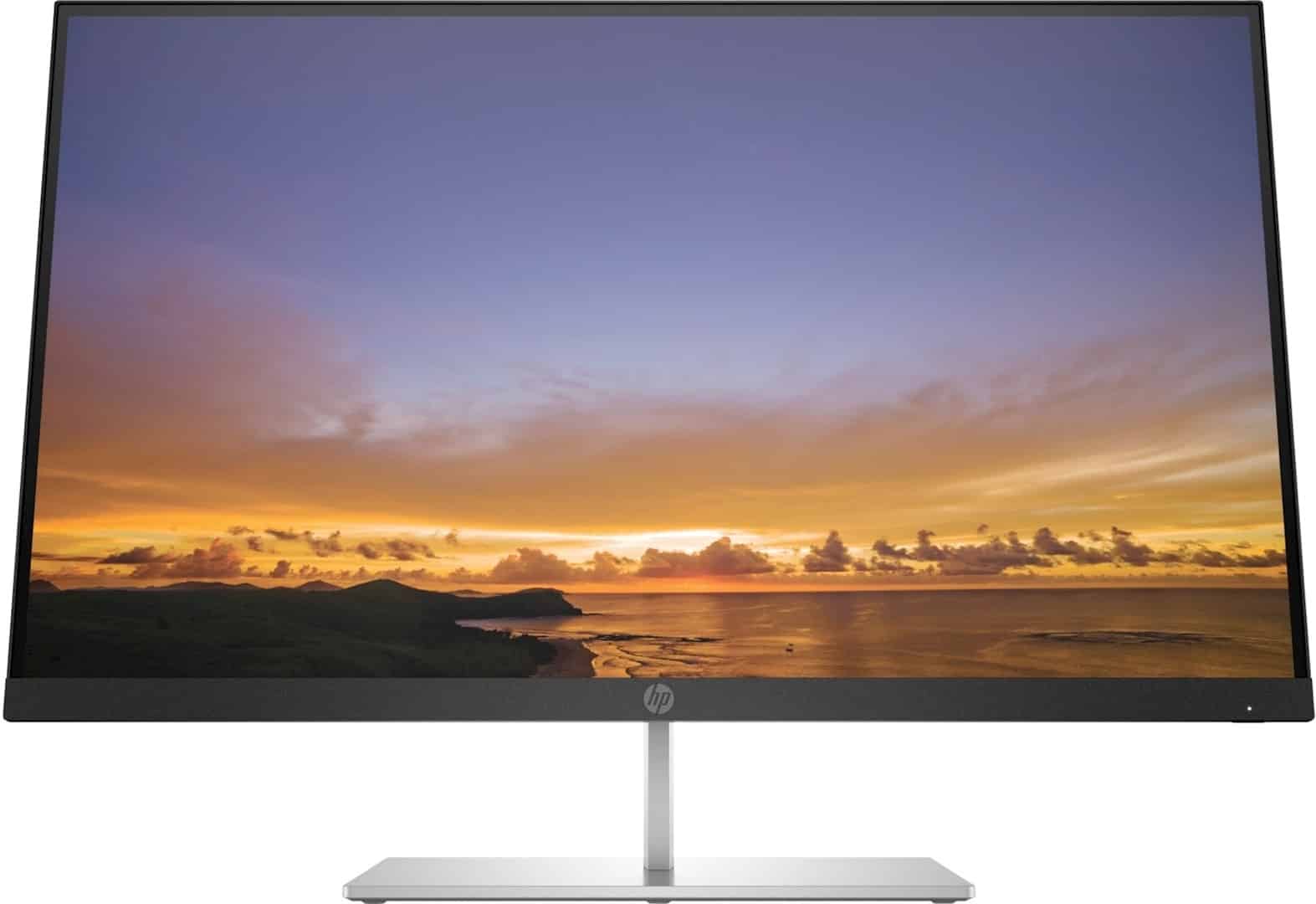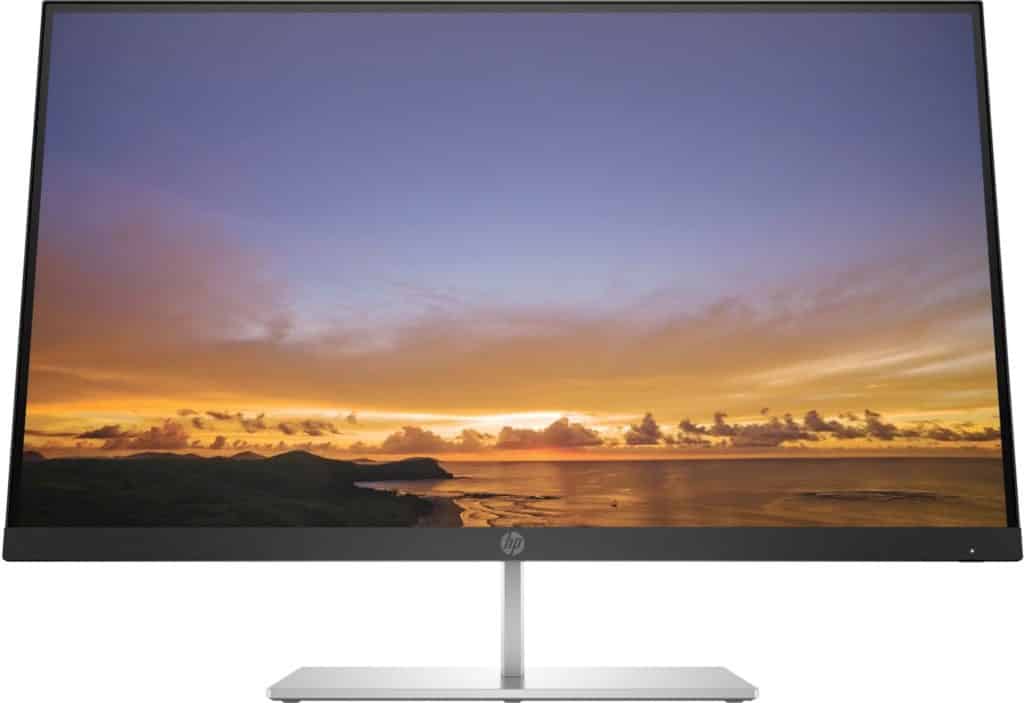 Pros:
Wide and Accurate Gamut Coverage
Ultra Slim Design
Decent HDR Performance
Recommended by Monitornerds
Cons:
Tilt Only Stand
Contrast Could be Better
The HP Pavilion 27 Quantum Dot offers an extra vibrant screen that enhances your entertainment experience with eye-popping colors. The product offers a bold, yet minimalist design that makes it an eye-catching centerpiece for your home or office desk. The HP Pavilion 27 Quantum Dot is an attractive proposition for mixed-use applications, but let's check out how it competes against its more popular rivals.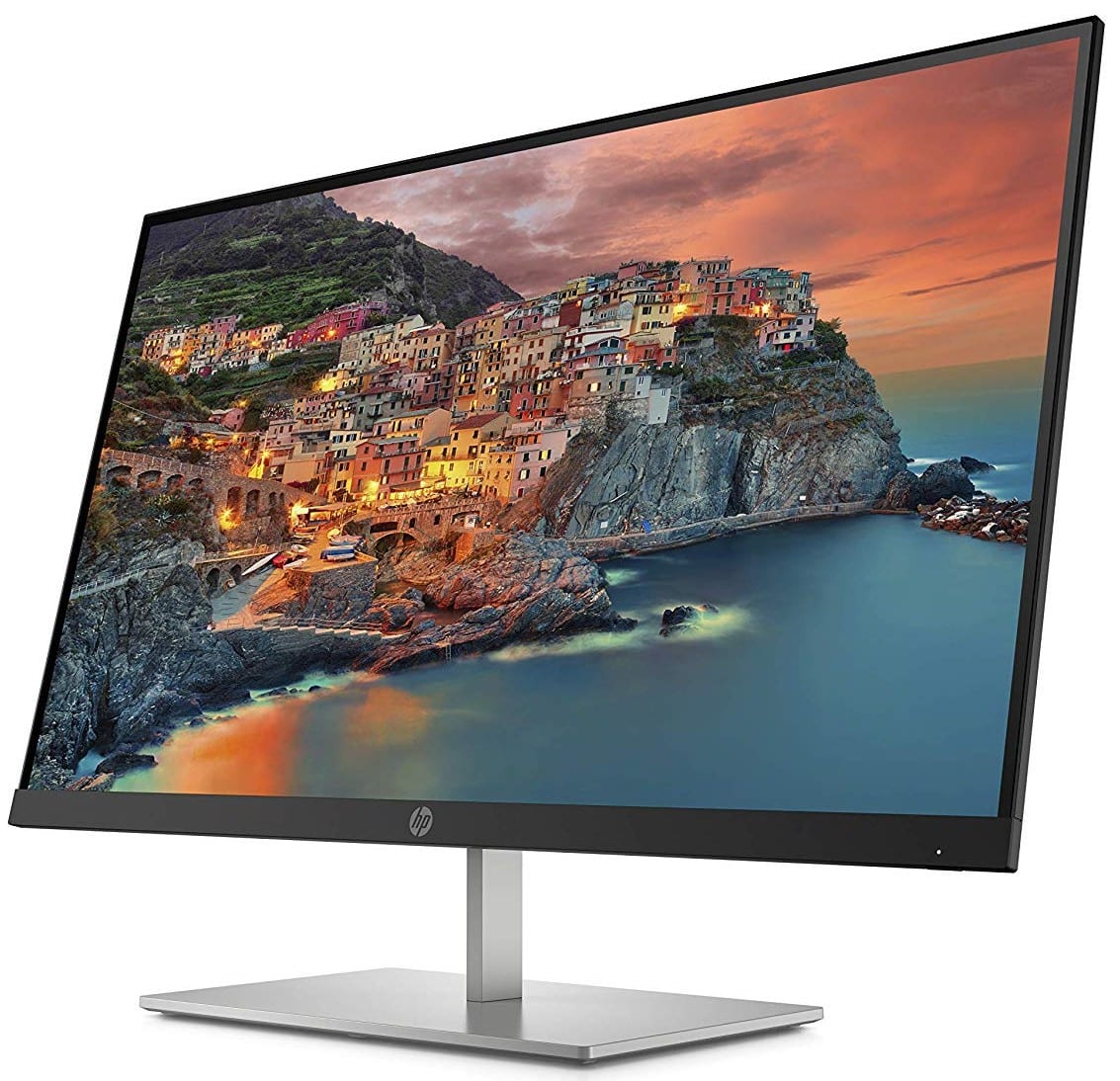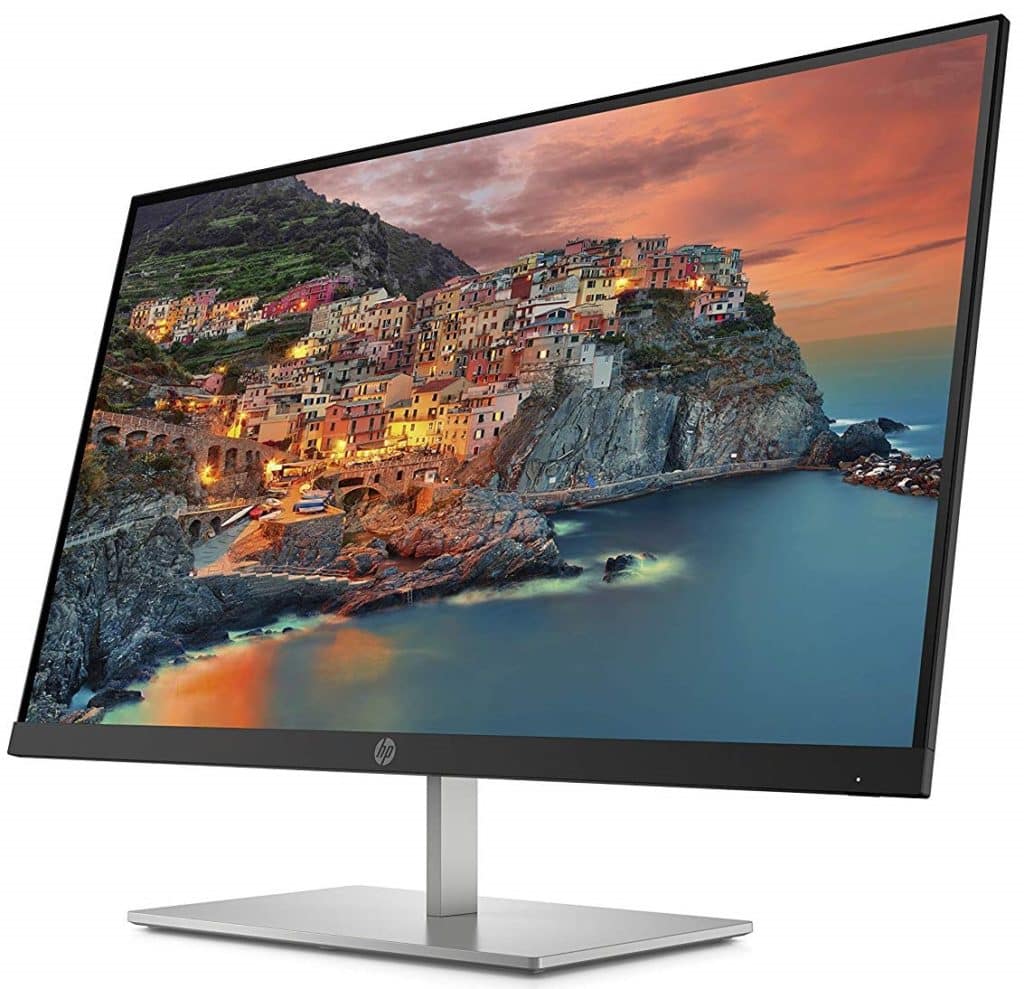 HP Pavilion 27 Quantum Dot Specifications
Screen Size: 27 Inches
Resolution: 2560 x 1440 QHD
Aspect Ratio: 16:9
Panel Technology: In-Plane Switching (IPS)
Refresh Rate: 60Hz
Response Time: 5ms
Contrast Ratio: 1000:1 (Static)
Brightness: 400cd/m²
Built-in Speakers: No
Stand: Height – No
Stand: Tilt – Yes
Stand: Swivel – No
Stand: Pivot – No
VESA Compatibility: Yes 100 x 100
Connectivity: DisplayPort 1.4x 1, HDMI 4 x 1, USB 3.0 x 2, USB 3.0 Type-C x 1, 3.5mm Jack x 1
Dimensions with Stand(WxHxD): 24.15" x 17.31" x 7.01"
Weight: 10.14lbs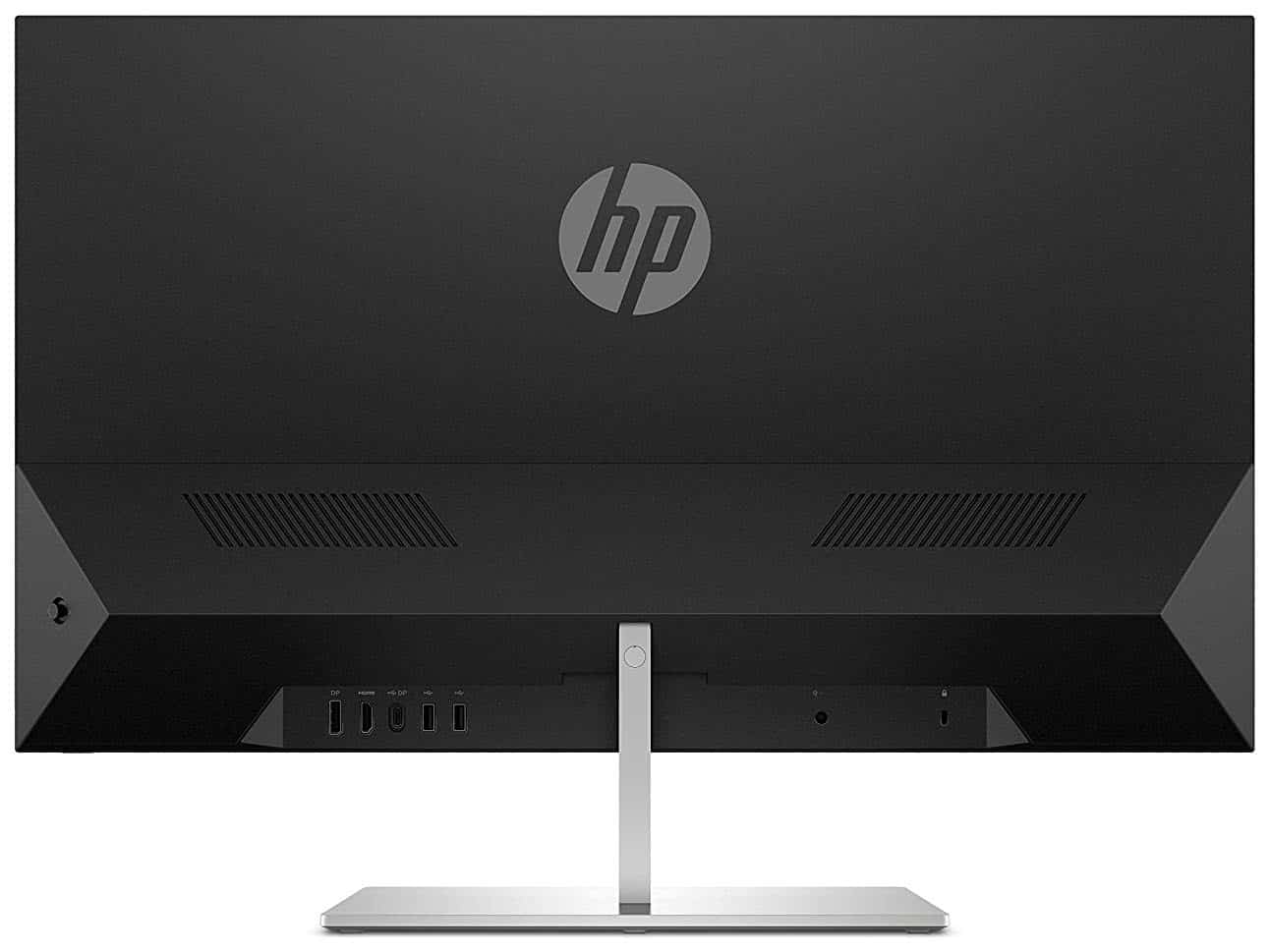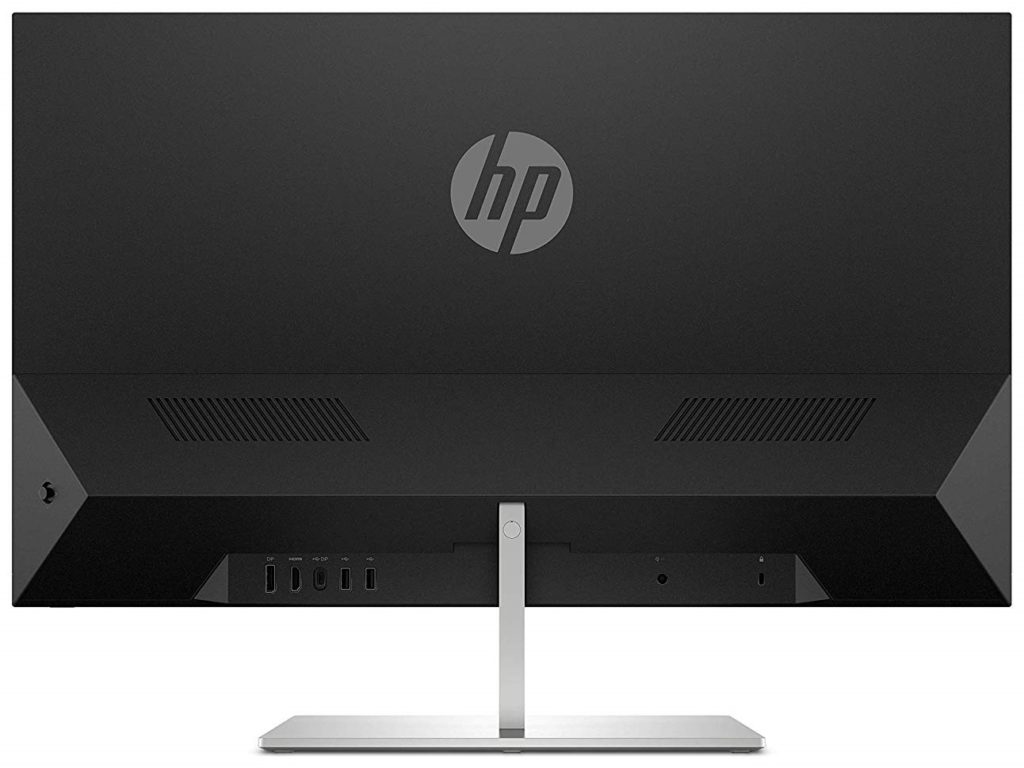 Design and Features
The HP Pavilion 27 Quantum Dot boasts a super-slim frame with modest dimensions for a monitor its size. The cabinet is finished in matte black, but the package is accented by a silver metallic stand that makes it look like its more suited for design studios. The display is bezel-free on three sides, but minimal panel borders will still be visible when it's in use.
This appearance also makes the HP Pavilion 27 Quantum Dot ideal for multi-display setups since the divisions in between will look minimal. Placement should be easy as well thanks to the product's modest dimensions of the base. However, there are some limitations in the specifications which may make gamers turn elsewhere.
Build quality for the HP Pavilion 27 Quantum Dot is decent thanks to good material selection and design. There were no cosmetic defects on the product, but its thin and light frame might make you think that it's fragile. There is also some wobble on the stand, but it shouldn't be a cause for concern for the majority.
One of the limitations we mentioned earlier is the HP Pavilion 27 Quantum Dot's tilt-only stand which severely limits your setup options. Thankfully, the HP Pavilion 27 Quantum Dot is VESA compatible via an adapter plate which will replace the stand on the attachment point. HP was also kind enough to include it in the package, unlike the other models where it's a separate purchase.
To be honest, this design adds a few degrees of difficulty for users who want a different setup. There is no quick-detach option on the HP Pavilion 27 Quantum Dot, so reading the instruction manual and having a bit of patience is a must if you plan to use VESA armatures.
One of the things we love about the HP Pavilion 27 Quantum Dot is its quad-direction joystick for the OSD. The gadget is very easy to use since you don't need to do a lot of presses, but the directional clicks need a bit of mastering. Our tester learned how to use it in no time, so adjusting settings like brightness levels will become very easy after a few attempts.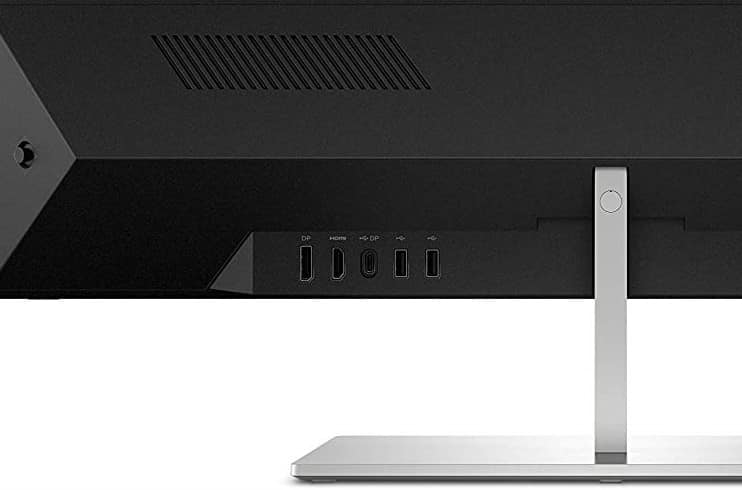 Another strength of the HP Pavilion 27 Quantum Dot is its connectivity suite which will offer everything you need plus more. There is a slot each for DisplayPort 1.4 and HDMI 1.4 as primary video inputs, but there is also a USB-C slot that supports DP 1.4 Alt Mode for devices such as MacBooks. Unfortunately, the latter doesn't have charging capabilities, so you need to keep one of the USB-C ports on your device free for the default charger.
There is also a duo of USB 3.0 slots for peripherals and a 3.5mm audio jack, but there are no speakers with the HP Pavilion 27 Quantum Dot. The omission is acceptable since the chassis is very slim, but the product is marketed towards entertainment. Separates or headsets will sound better anyway, but having built-ins to watch streaming videos with is nice to have in a package priced like this.
Display and Performance
The HP Pavilion 27 Quantum Dot utilizes a 27-inch IPS panel from Samsung (PLS) which has a 2560 x 1440 resolution, 60Hz refresh rate, and 5ms response time. The backlight is rated at a maximum of 400 cd/m2, while the contrast is limited to 1000:1. This model is marketed as HDR-compatible due to its wider gamut coverage brought about by Quantum Dot technology.
Quad HD is perfect in a 27-inch monitor like the HP Pavilion 27 Quantum Dot, resulting in a balanced pixel density. The screen looks detailed than your typical displays, but it isn't overly sharp to the point of requiring scaling. This format is highly recommended if you want an upgrade in pixel count, but would rather avoid the penalties associated with 4K variants.
The HP Pavilion 27 Quantum Dot provides fantastic color quality thanks to its Quantum Dot layer. Gamut coverage for sRGB reaches well over 100%, while DCI-P3 representation reaches 89.5%. The latter is only a fraction away from HP's 90% claim, pointing out that this model is one of their best products this year.
Accuracy out of the box is fantastic at Delta E 1.9, and it should be good enough for the monitor's main purpose. Users looking to use the monitor for color-critical work can calibrate the display to make it more accurate, but for most, the extra cost of a colorimeter isn't worth it. Color temperature is only slightly warmer than the ideal 6500K, so you can enjoy the monitor right way
Gamma sits at around 2.3 when Vivid mode is active, but turning it off will place it at a more ideal 2.23 for brighter-looking pictures. The screen can reach as much as 420cd/m2 at max brightness, enabling a bit of improvement in details and lighting for HDR content. Compatible games like Modern Warfare show some upgrades in the orangey glow of explosions, while the contrast of the green lasers in night scenes look brighter and better separated from the noired-out backgrounds.
One downside is the contrast ratio which topped out at 995:1, making the screen look grayish when displaying black images in the dark. Only VA panels and LG's Nano IPS modules are better in this regard, but there are pros and cons to them and the latter is more expensive. Only HDR1000 monitors like the Asus PG27UQ can provide a fuller dynamic range, but that model is exponentially more expensive than this model.
The HP Pavilion 27 Quantum Dot test unit did not have considerable backlight issues such as bleeding. There were a few leaks in the upper corners which added some barely noticeable clouding, but it was not disturbing or detrimental to the panel's other qualities. However, take note that this aspect will always vary between IPS-based units since no two are made equal.
The HP Pavilion 27 Quantum Dot isn't the quickest when it comes to pixel response times. You need to use the overdrive feature in the OSD to clear up the blurs which will become visible when motion is on display. However, we recommend using it sparingly, since the max setting induces noticeable overshoot even in moderately-paced sequences.
The HP Pavilion 27 Quantum Dot is a FreeSync gaming monitor, making it a perfect pair for Radeon-based builds. G-Sync compatibility isn't certified, and even if it works by manual activation, there is no guarantee that it will be flawless. Input lag sits at 10ms, so there should be no delays or de-synced instances during game time.
Thoughts on the HP Pavilion 27 Quantum Dot
The HP Pavilion 27 Quantum Dot is an excellent choice if you want substantial color coverage with good accuracy. The screen and its cadmium-free quantum dot implementation create vibrant and eye-popping images which is great for media consumption and gaming. The screen also features reasonable HDR performance, but the visual improvements aren't substantial enough to be considered as true HDR.
The first downside of the HP Pavilion 27 Quantum Dot is its slightly higher price than its closest competitors. There are also some limitations to the monitor's feature set, even if USB-C has been added into the mix. However, the HP Pavilion 27 Quantum Dot is a great buy if you want a simple device that can offer eye-popping colors for your games and media consumption.
About the Author: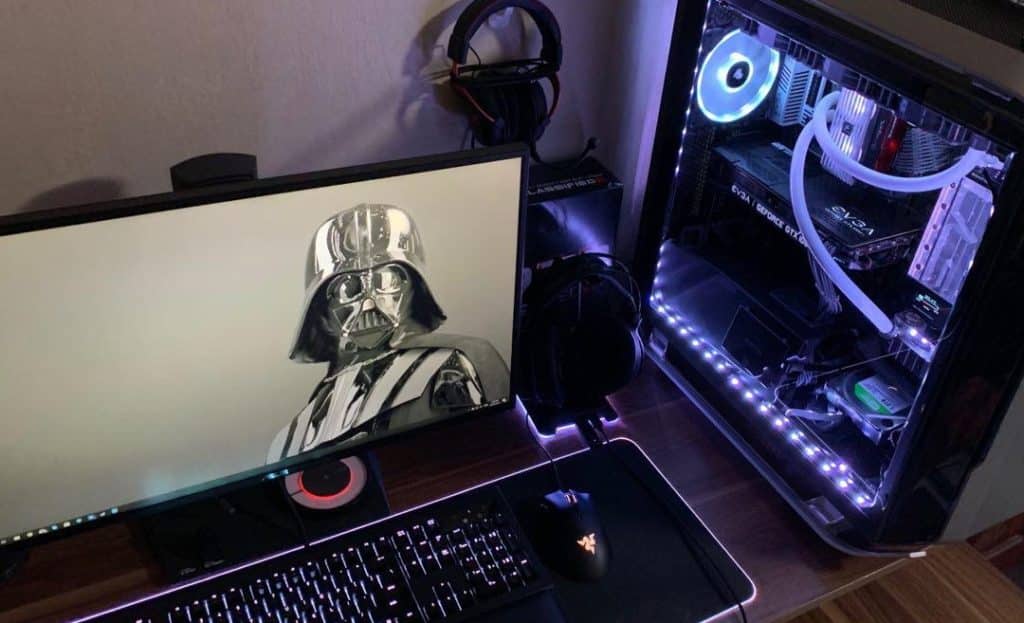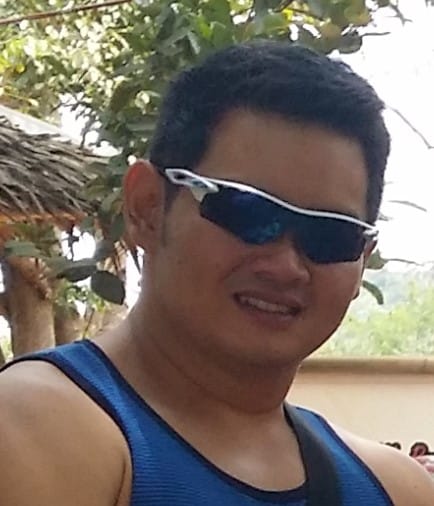 Paolo is a gaming veteran since the golden days of Doom and Warcraft and has been building gaming systems for family, friends, and colleagues since his junior high years. High-performance monitors are one of his fixations and he believes that it's every citizen's right to enjoy one. He has gone through several pieces of hardware in pursuit of every bit of performance gain, much to the dismay of his wallet. He now works with Monitornerds to scrutinize the latest gear to create reviews that accentuate the seldom explained aspects of a PC monitor.