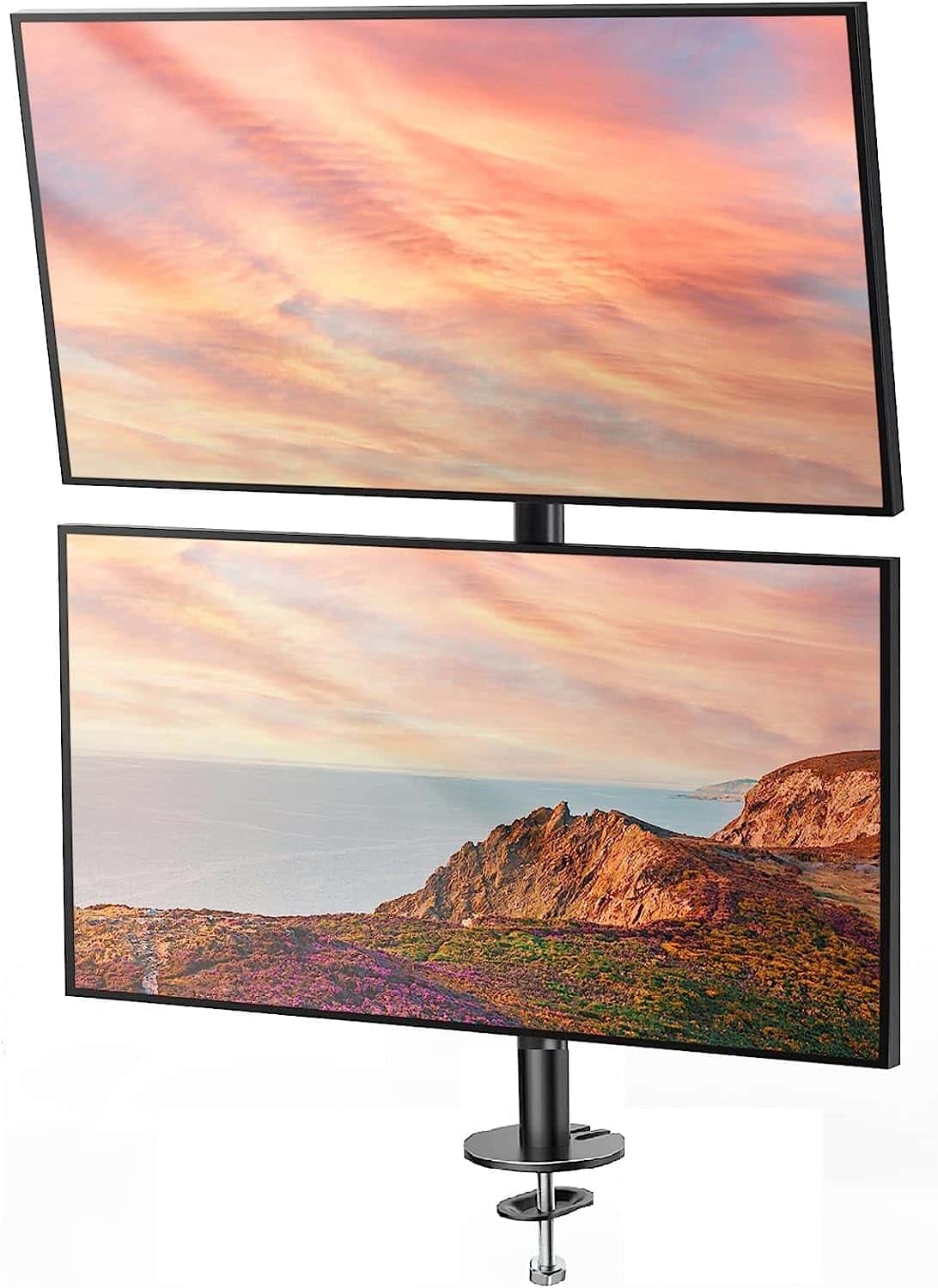 The Huanuo HNHM5 expands your options with a simple, easy-to-use package for up to two 32-inch monitors. It's a handy tool that can let you set up a more affordable alternative to the Samsung Odyssey Ark, which offers a cockpit-style view of the digital work. This model is on the higher end of pricing for its category, so let's check if it's worth the higher price.
Huanuo HNHM5 Specifications
Suitable for 17″ – 32″ monitors
Supports up to 17.6 Pounds
Supports VESA 75 x 75 mm and 100 x 100 mm
Height, Tilt, Swivel, and Pivot Adjustment
Dimensions: 17.76" x 5.39" x 4.1"
Weight 7.74 lbs (Stand Only)

Design and features
The Huanuo HNHM5 is another dual monitor solution if the gas-spring-equipped HNDSK2 doesn't cut it for you. It's a vertical-style mount that lets you stack two monitors on top of each other. This means you will get a single vertical pole and two ergonomic hinges instead of the springy arms on the aforementioned alternative.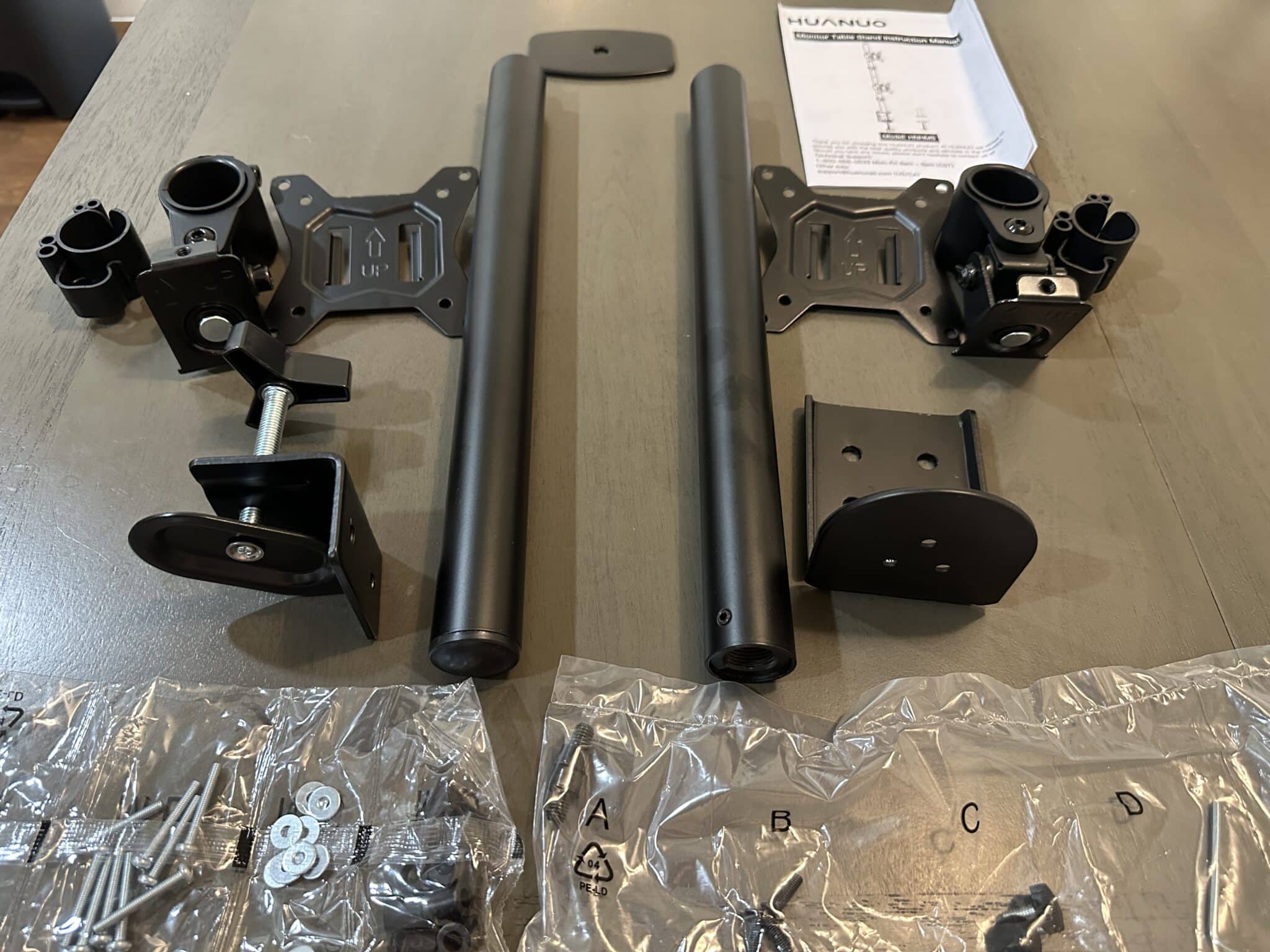 It is very important to note that the HNHM5 ships fully disassembled, so you need basic tool skills to put it together. It might turn some would-be users away, but it's actually very easy to assemble since everything you need is included. You will find a simple manual in the box, along with the two sizes of Allen or hex keys for all the screws.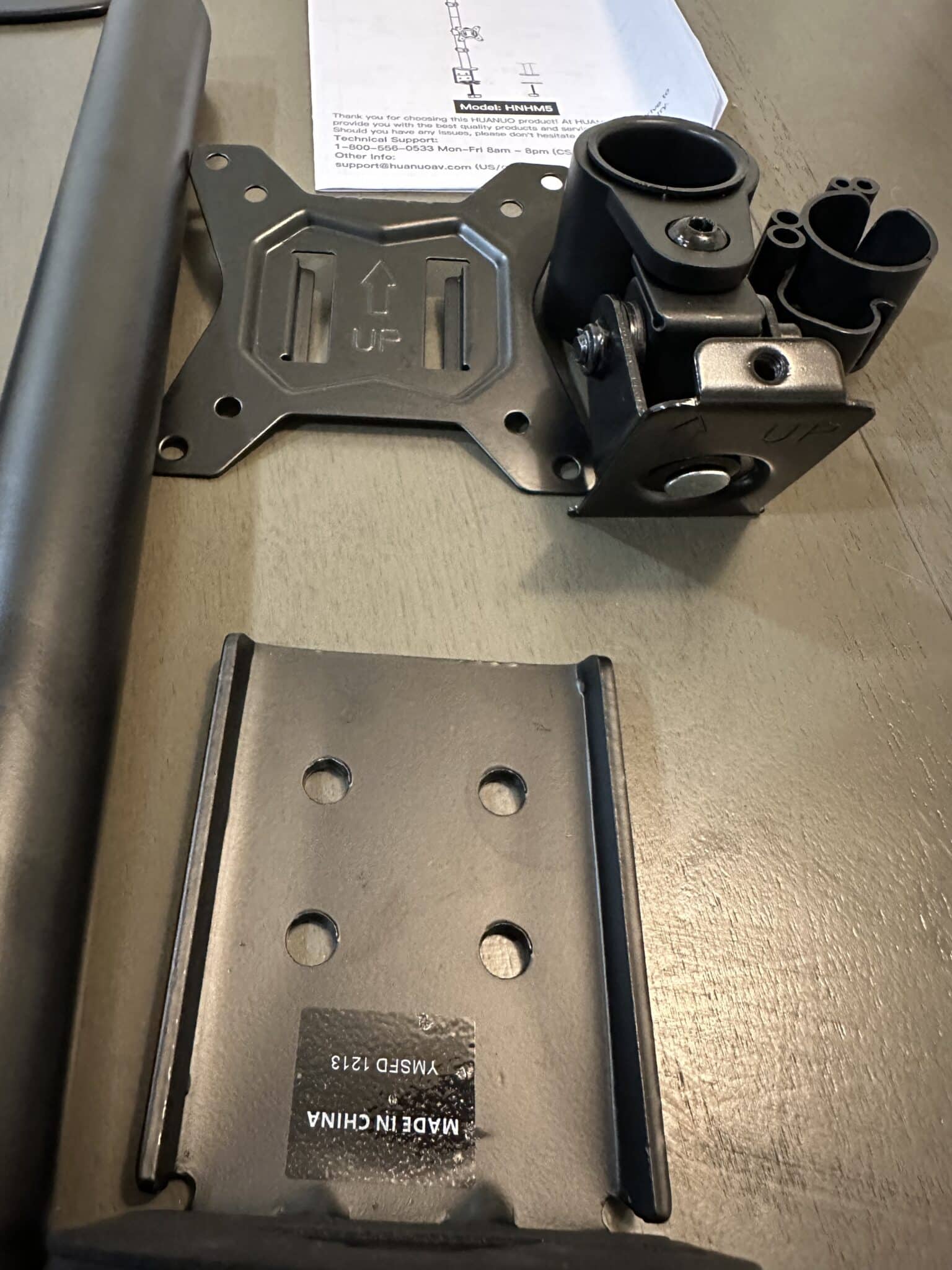 All the small bits are clearly labeled and packaged according to their type, so it is next to impossible to get confused. It ships in a slim bar-shaped box, although there is some heft to the package since it weighs 7.74 pounds. Every bit is mish-mashed inside the box, although the two vertical poles are protected by cartons from scratches.
We like the Huanuo HNHM5's mounting system since you can either use its C-clamp or swap it for a grommet-style attachment. Both will need a sturdy desktop since the stand's weight plus the total mass of the two monitors on it are focused on a single point. We recommend adding something thick and strong, like an old book or a slab of wood, to prevent it from damaging your table.
It's sturdy and stable once set up, although we have a few complaints about it. You get screws for VESA holes that come in two lengths, but they won't exactly fit all monitors. Those with recessed patterns like the INNOCN 27G1V we used didn't sit flush with the VESA adapter because of this, so we had to use more spacers to even it out.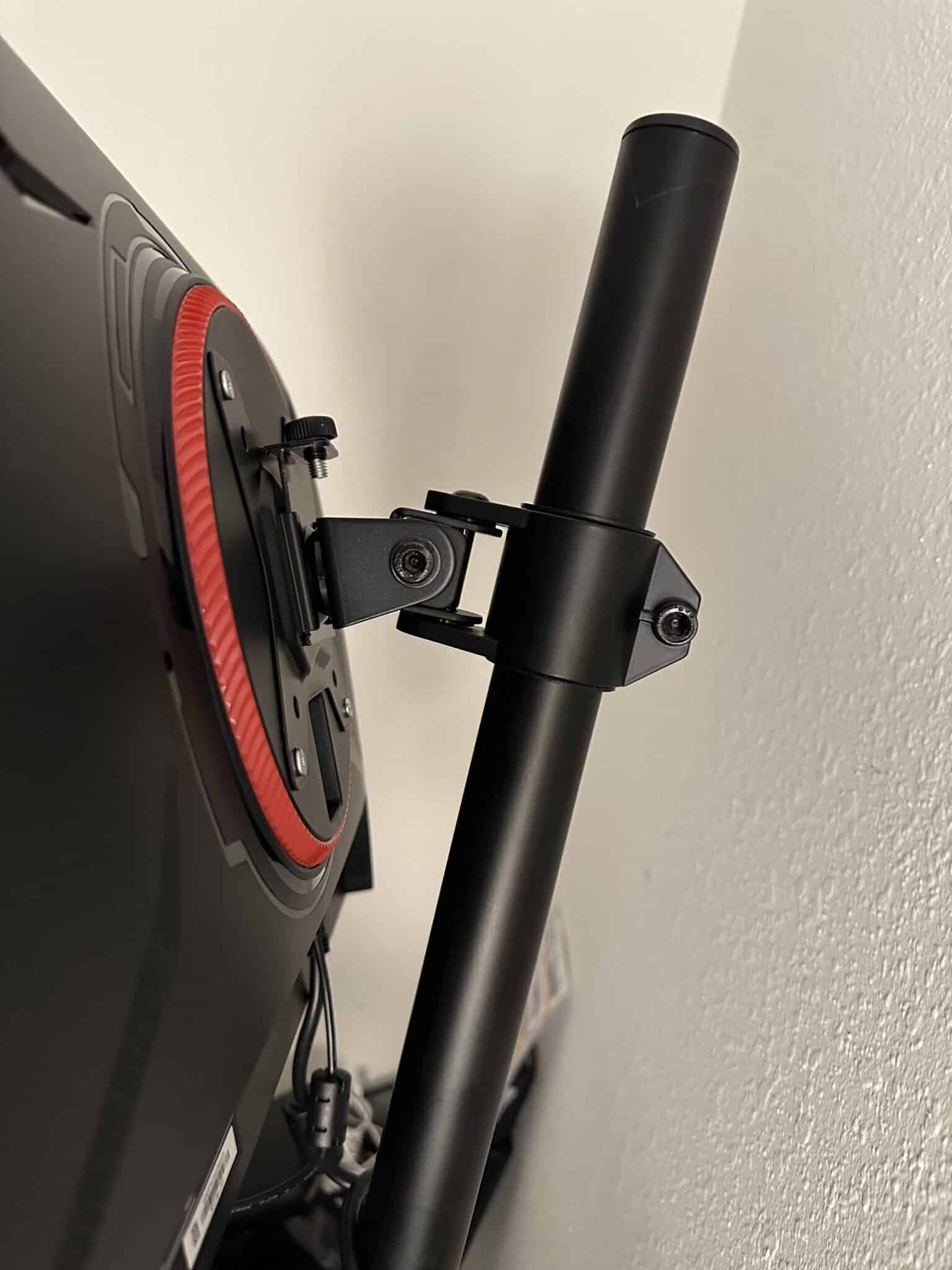 One solution Huanuo could make to counter this is to include separate VESA mounting plates for 75 x 75 and 100 x 100. Having a smaller plate would negate the issue we ran into with recessed mounting holes on monitors like the INNOCN 27G1V. However, those with flat backs shouldn't have this issue, so we can still understand why it wasn't done.
The included hinges also have some slack, so you have to add allowance in setting a viewing angle. The screens don't wobble, but it can be annoying at times when it affects the alignment of the displays. You will need to do some retightening to reduce this issue and find a position for the monitors that wouldn't make them look crooked.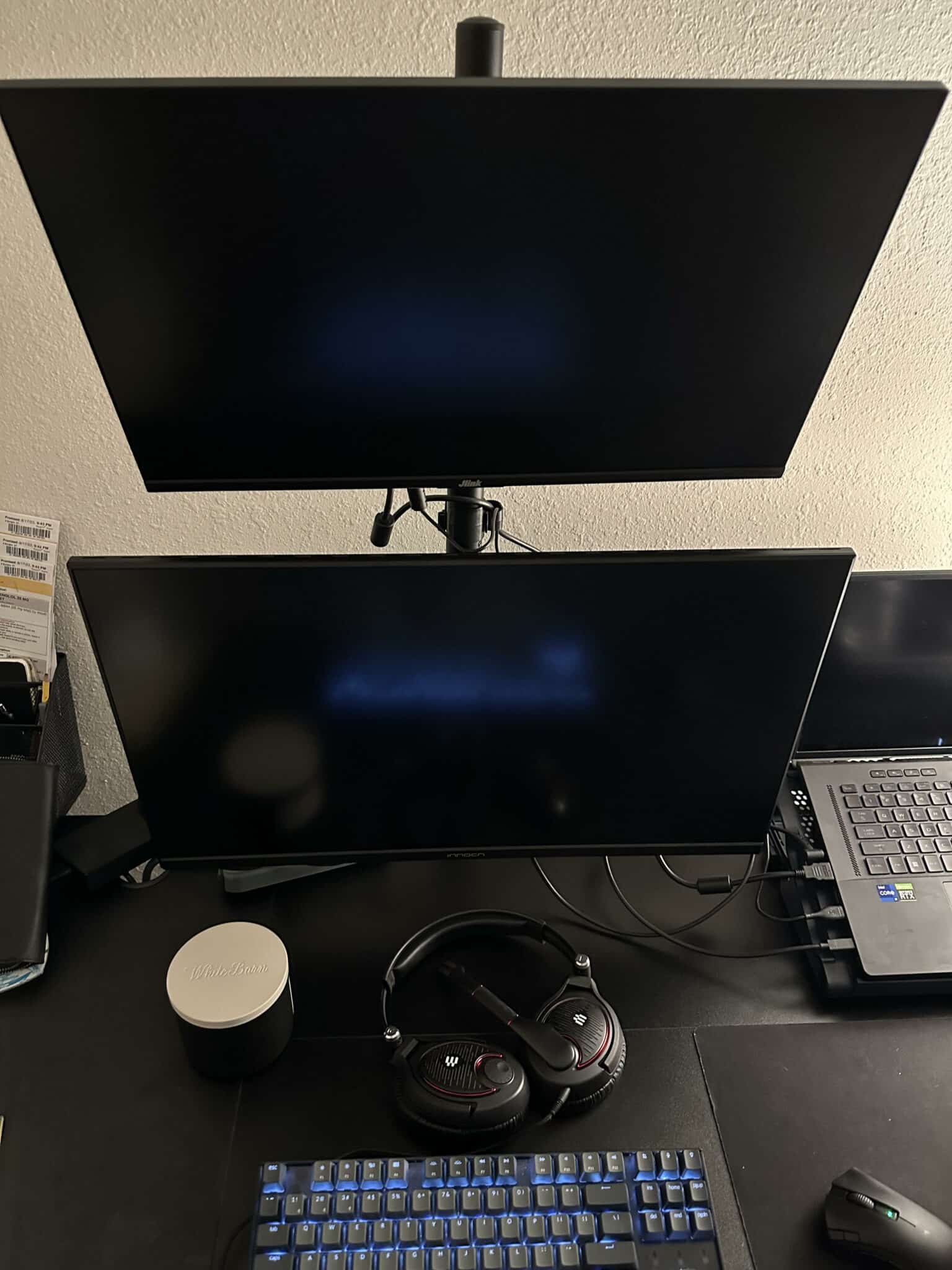 The stand is rounded up by cable two cable clips to help you route the wires on the main pillar and keep them out of sight. They are flexible, so you can snap them on and off easily, although we recommend doing so with extra care since they can scratch the matte black finish.
Performance and Reliability
The Huanuo HNHM5 stands strong, provided that the desk where the C-clamp locks on is strong or reinforced. The 17-pound limit isn't a lot for two large displays, but we think the stand can slightly exceed that limit if needed. The solid build courtesy of the alloys used makes it very sturdy, although it is heavier than some of its cheaper counterparts.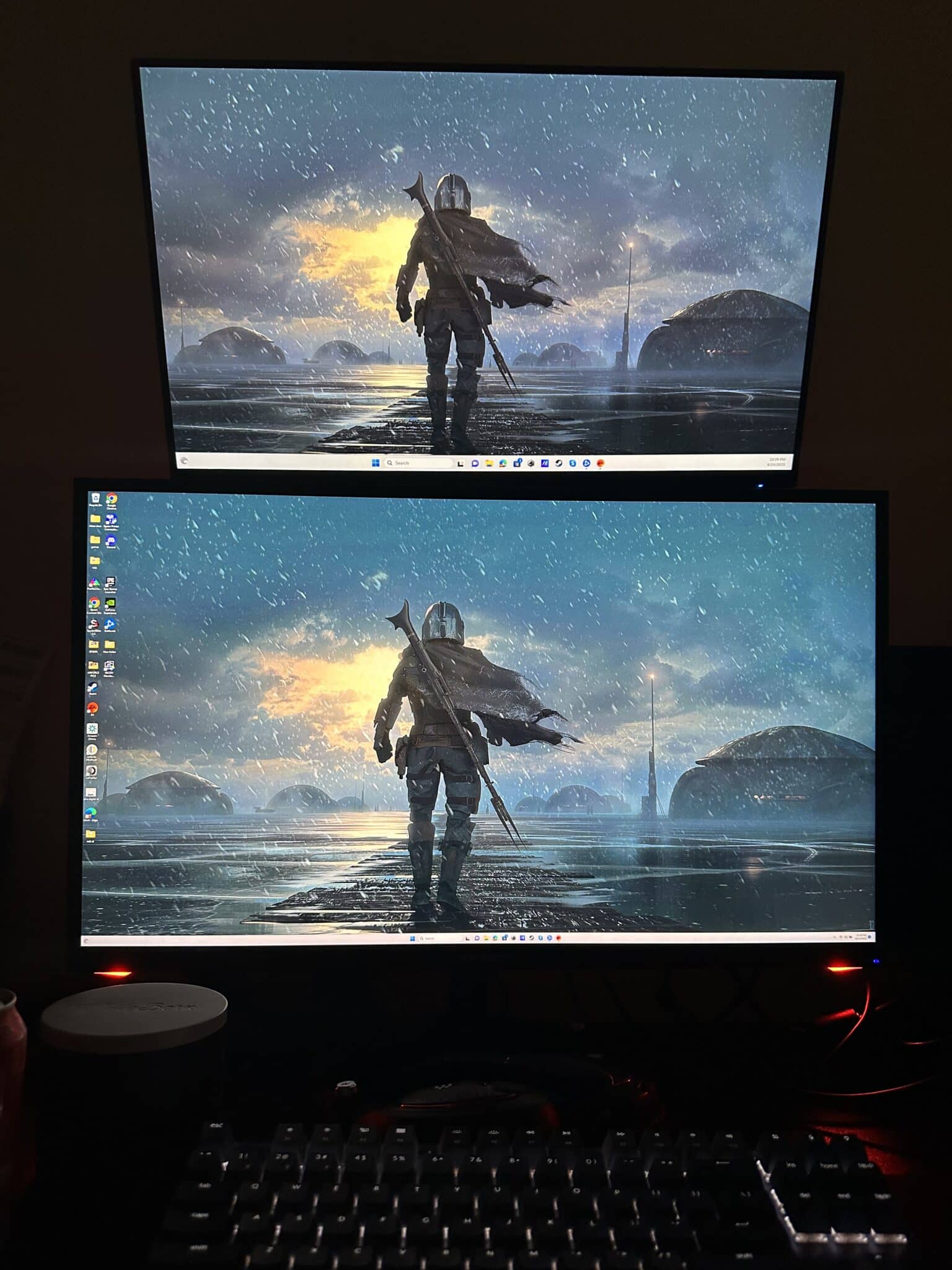 The biggest issue we have with it is the slack on the hinges, which can become annoying. We haven't seen the monitors sag during testing, but it is a possibility after some time. Again, retightening can help, but it's going to be like having to do maintenance. It's a minor setback, but it's not something we expected to see on a higher-priced option.
But besides that, the Huanuo HNHM5 is an effective solution for dual monitor mounting. We wish it could handle more weight, but there are a lot of options that can work with its 18-pound limit. We also like how strong the c-clamp is, so there is no need to worry about it toppling over and destroying your precious displays.
It also has a few flaws, but its build quality and finish indicate that it is a premium option. The alloys used are heavy, but that also means that they are more durable than the standard pot metal you regularly see on cheaper options.
Thoughts on the Huanuo HNHM5
The Huanuo HNHM5 is a great choice for vertical dual monitor mounting at a reasonable price. It built well despite the minor flaws we mentioned above, so it should be able to handle most commercial monitors while staying upright. It is firm and smooth, plus we like that it has some flexibility to allow users to set it up how they want.
However, we expected better quality on the hinges since the Huanuo HNHM5 is at least $20 more than its closest competitor. This is still forgivable since the device works well even if it takes more effort to counter the slack on the hinges since the rest of it is sturdy and reliable. We think it's priced just right, but there is still some room for improvement.
About the Author: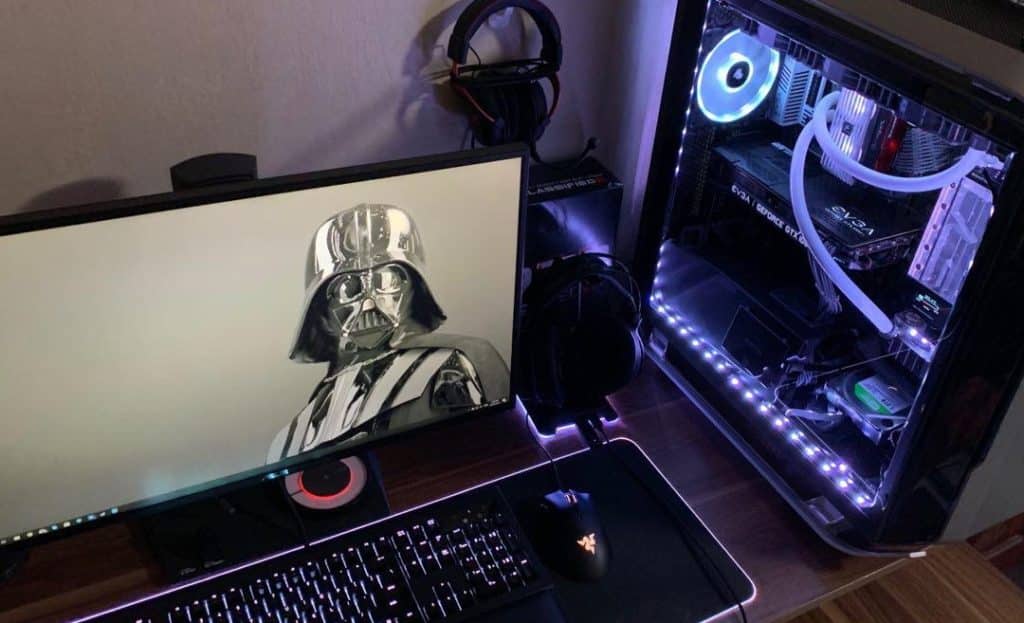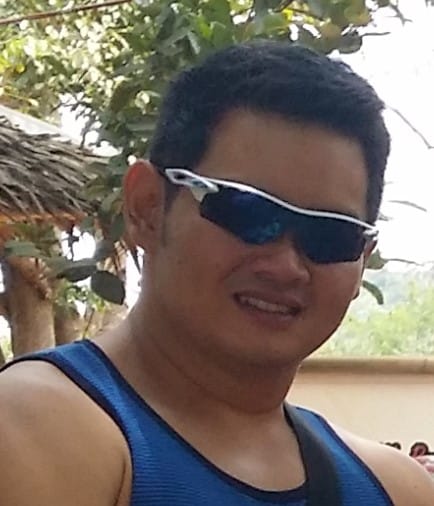 Paolo has been a gaming veteran since the golden days of Doom and Warcraft and has been building gaming systems for family, friends, and colleagues since junior high. High-performance monitors are one of his fixations; he believes that every citizen's right to enjoy one. He has gone through several pieces of hardware in pursuit of every bit of performance gain, much to the dismay of his wallet. He now works with Monitornerds to scrutinize the latest gear to create reviews that accentuate the seldom explained aspects of a PC monitor.