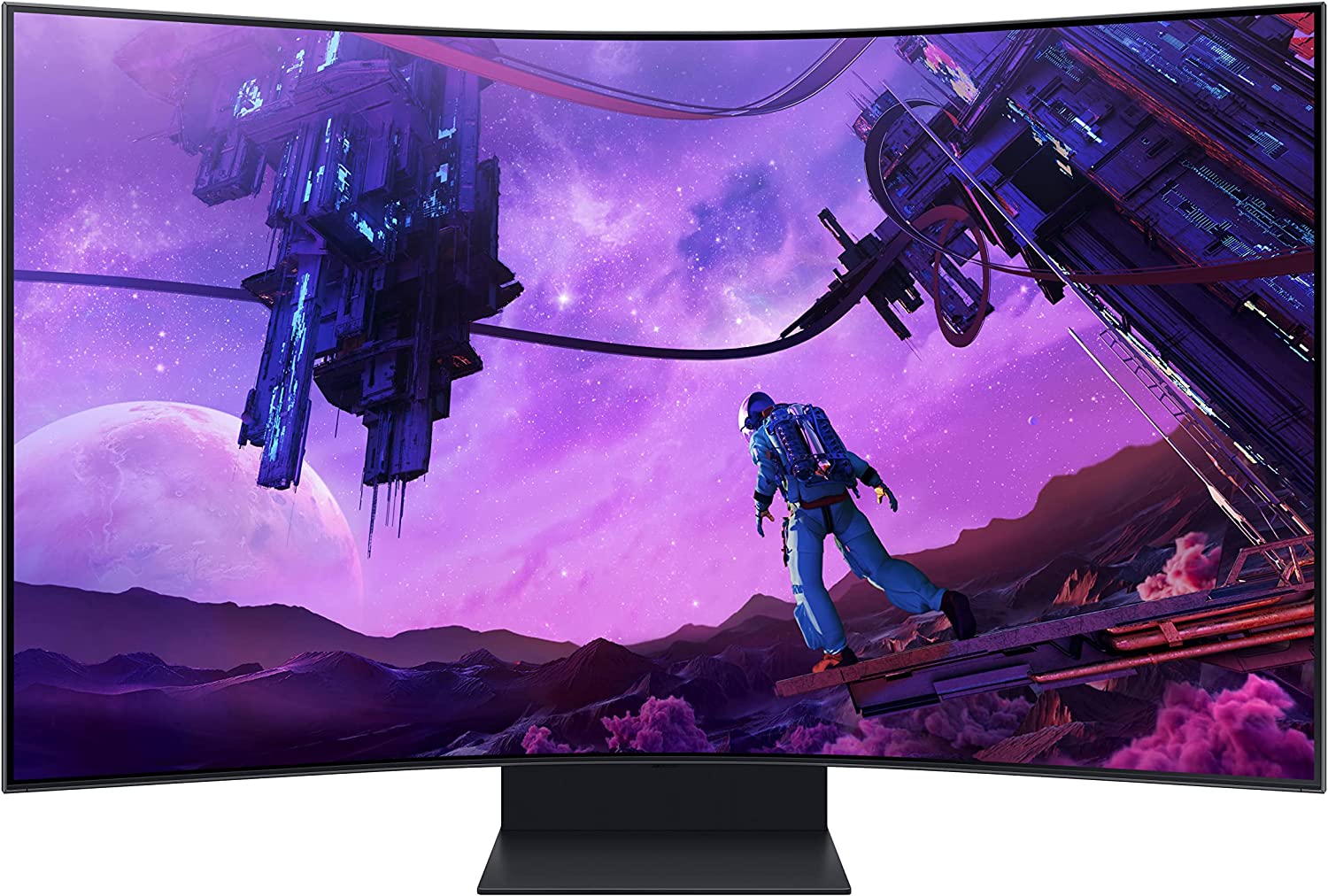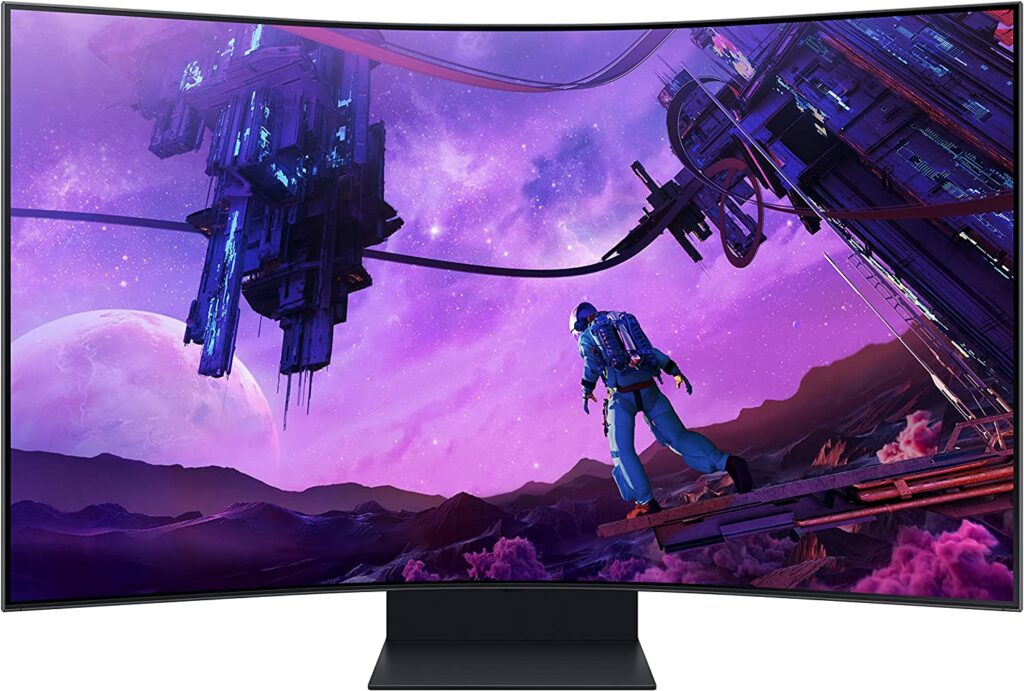 The Samsung Odyssey Ark is a unique concept that breathes life into immersive gaming setups for simulators and sophisticated productivity builds. It is as big as a 4K TV, but it has a monitor-style stand and unique accessories that aim to enhance the user's experience. The Samsung Odyssey Ark is stupendously expensive, so it deserves a deeper and closer look to determine if it's worth the investment.

Samsung Odyssey Ark Specifications
Screen Size: 55 Inches
Resolution: 3840 x 2160 4K
Aspect Ratio: 16:9
Panel Technology: VA
Refresh Rate: 165Hz
Response Time: 4ms
Contrast Ratio: 1000000:1
Brightness: 420 cd/m² (1000 cd/m² Peak)
Built-in Speakers: Yes (4 x 5 Watts + 2 x 10 Watt Sub)
VESA Compatibility: Yes (400 x 300)
Stand: Height – Yes
Stand: Tilt – Yes
Stand: Swivel – No
Stand: Pivot – Yes
Connectivity: HDMI 2.1 x 4, USB-C PD65W x 1, Optical x 1, USB 2.0 x 2, RJ45 x 1, 3.5mm Jack x 1
Dimensions With Stand(WxHxD): 46.3″ x 43.4″ x 15″
Weight: 91.5 lbs

Design and Features
The Samsung Odyssey Ark looks almost like a curved TV, but it has unique characteristics that will tell you that it's a high-end gaming monitor. The monitor is clad in black, unlike the Odyssey Neo G8 which has a white shell. It is very hard to notice any bezels or borders on the screen thanks to its size, so that won't be an issue.
Saying the Ark is large is an understatement since it's humongous for a desktop gaming monitor even by today's standards. It needs over a foot of depth and 46.3 inches of width so it will surely displace your peripherals if your desk isn't big enough. It weighs a whopping 91.5 pounds when fully assembled, so asking for help in setting it up is a wise decision.
It's built like a tank judging from its reinforced and equally sizable stand, so that heaviness has some meaning to it. The stand is stable and firm, so there is no wobbling or sagging of any kind once you've set the screen's angle. This stand takes up a massive amount of desktop space, but it's a necessity for a monitor like this.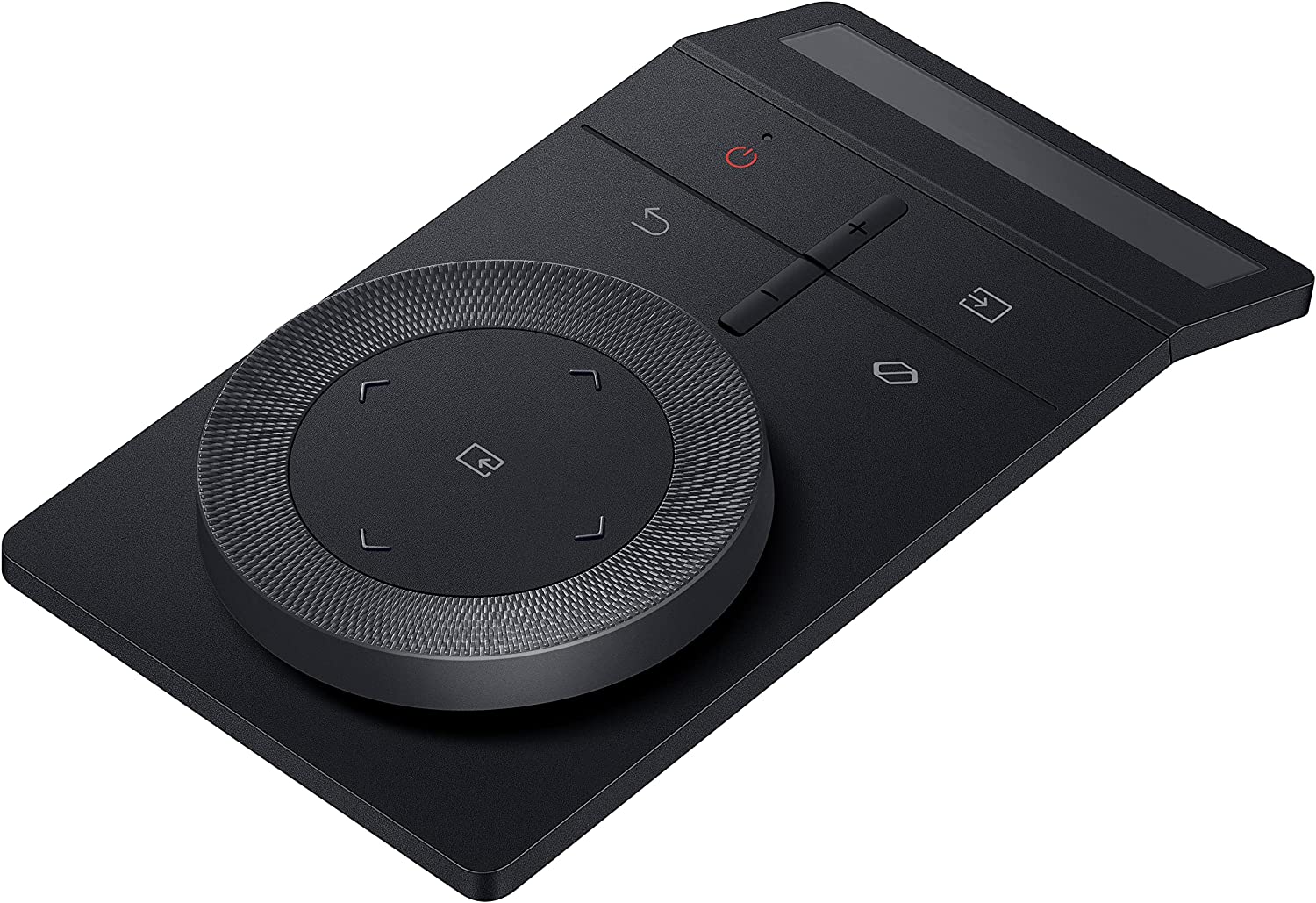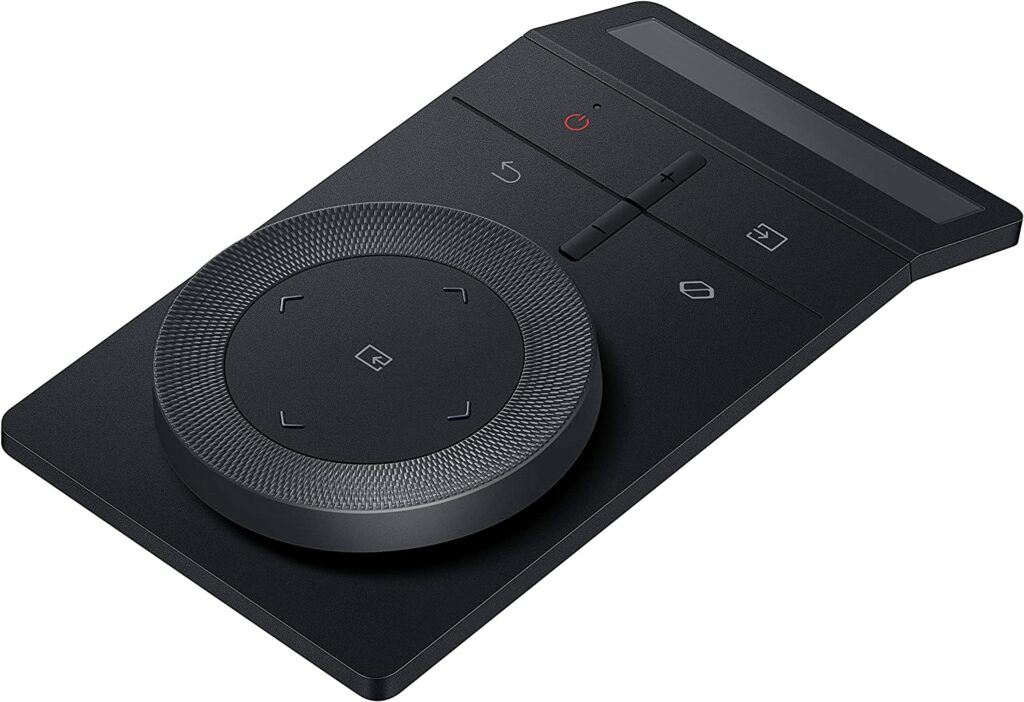 The Samsung Odyssey Ark has two remotes which are designed to maximize convenience and ease of use. The first one is your standard bar-shaped remote but the other one, which is called Ark Dial, is the highlight of this aspect. It's wireless and it has a large scroll wheel which eliminates the need to press keys for simple commands such as rotating the screen's display into portrait mode.
The Ark Dial is gimmicky, but it's a nice addition that accentuates the monitor's premium nature. We also imagine that it would be more difficult to reach OSD buttons or joysticks on the chassis instead, especially since the monitor is quite tall when rotated to its cockpit mode.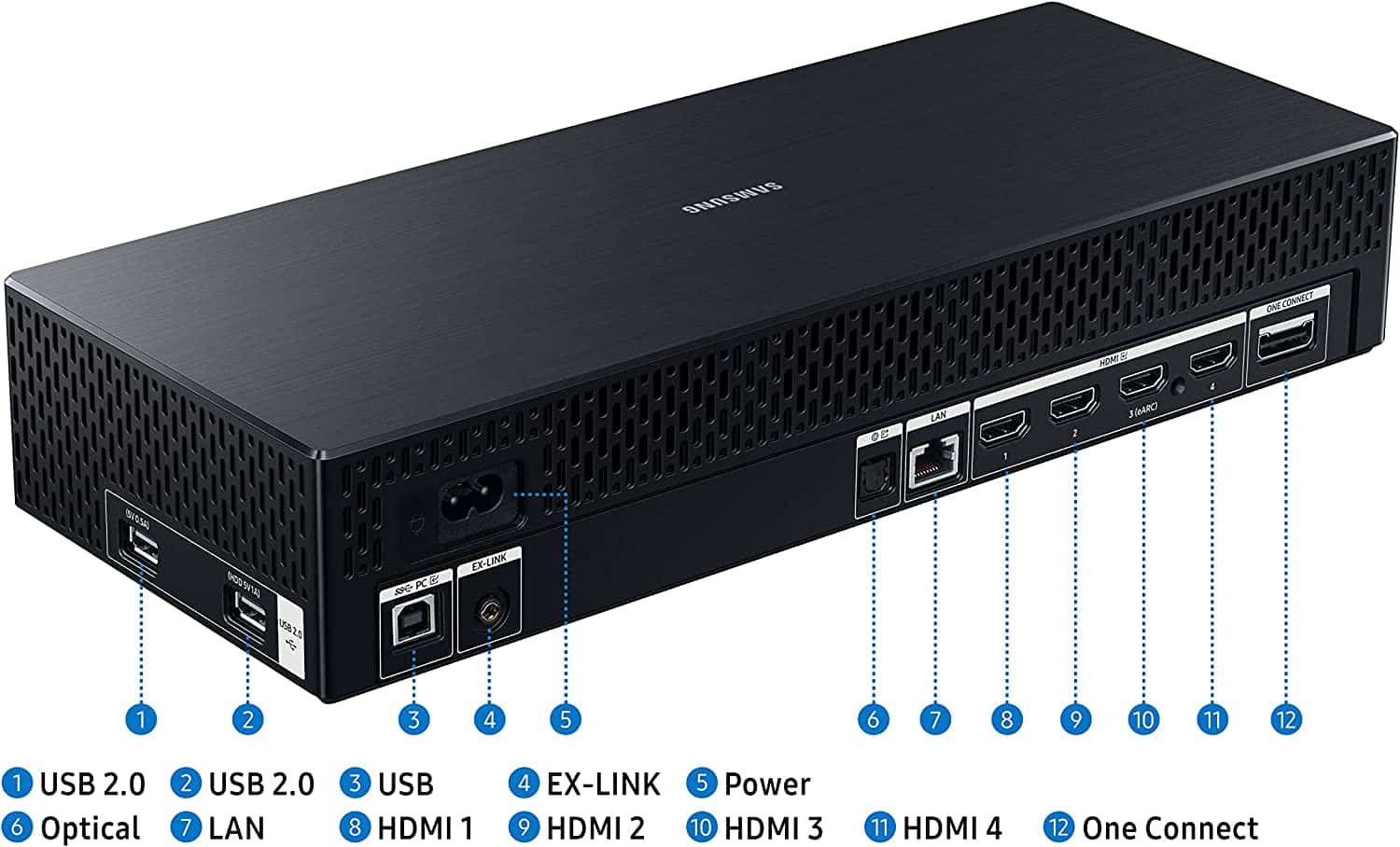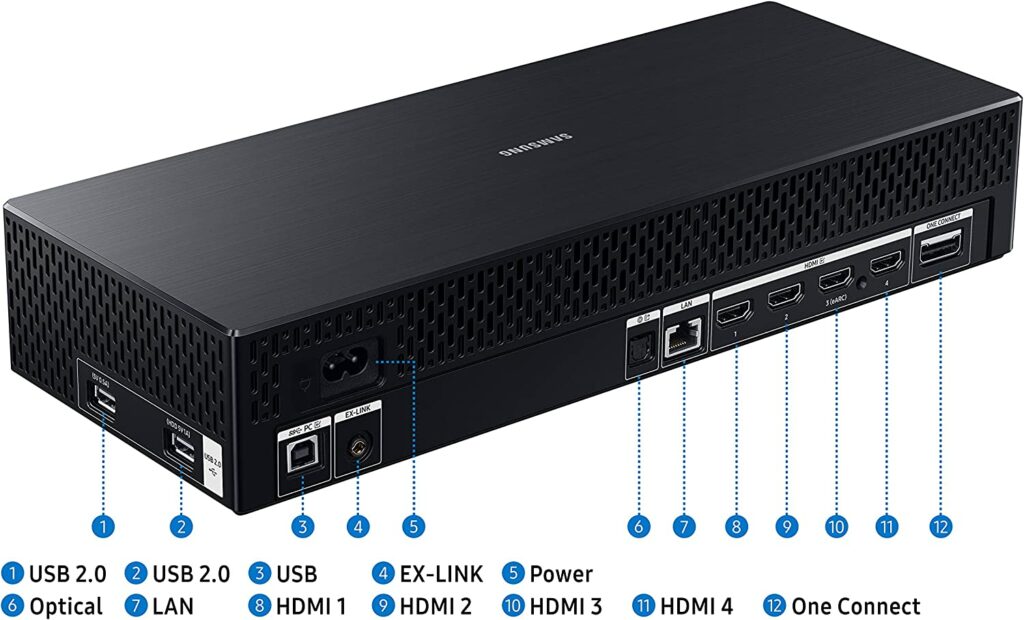 Another unique design we liked on the Samsung Odyssey Ark is its One Connect Box which houses all its ports. The Ark has four HDMI 2.1 ports, an RJ45 LAN slot, digital and analog audio ports, plus two USB 2.0 ports for accessories. It is great for cable management since you can get them out of the way, plus it also guarantees that you won't pull a line out when turning the screen into its cockpit mode.
This new flagship also gets upgraded speakers just like the brand's high-end TVs. It has 5-watt drivers that are complemented by another two woofers with 10 watts of power each. They sound considerably better than what other monitors can offer. We recommend headphones for immersion and accuracy, but it's nice to have a capable secondary for movies or even casual games.
Display and Performance
The Samsung Odyssey Ark has an awe-inspiring 55-inch VA panel with a 3840 x 2160 resolution, a 165Hz refresh rate, and a 1ms boosted response time. The backlight has a 420 cd/m2 output with a 1000 cd/m2 peak and a 1000000:1 contrast ratio. This is made possible by the monitor's 1056-zone mini LED backlight which enables superb HDR and contrast performance.
4K isn't as sharp as it promises when its on a massive screen like this one. However, you won't be sticking your face too close to a monitor like this so that will be less of an issue. It still has a higher pixel count than a 1080p or 1440p screen, so images will look cleaner and better detailed.
This monitor also has a cockpit mode which basically is the same as a portrait orientation on most computer displays. Their difference with it is its steep curve which seems to envelop your upper peripheral vision as well. The bad news is that it doesn't work well for games if you only have one Odyssey Ark, although it is a boon for multitasking.
The Samsung Odyssey Ark covers 100% of sRGB and 93% DCI-P3 for rich colors and saturation in any type of media. Its default accuracy has a dE average of 1.98, so most users won't need to calibrate it right away. The monitor is perfect for games and movies, although some flagship models have fuller DCI-P3 coverage than this one.
Calibrating it reduced the dE average to 0.97, enabling the monitor to be suitable for content creation and editing. However, you will need a colorimeter to achieve similar or comparable results. The gadget isn't cheap and curved monitors aren't ideal for editing work in our opinion, but it is still a good choice if we're talking about imaging fidelity.
The Samsung Odyssey Ark reached 620 cd/m2 in SDR, but it peaked at 1087 cd/m2 when it's HDR mode kicked in. We couldn't measure its contrast, but dark backgrounds and black images are inky and convincing, even if there was a halo of lighting in a spot or two. The power of mini-LEDs which are the next best alternative to OLED panels.
Panel uniformity for the test sample did not have any considerable defects like clouding or uneven backlighting. There was some haloing in some images and light leaks on the screen's edges, but they only show up in select instances. Note that this can change between every unit due to tolerances, so there are better and worse ones out there.
The Samsung Odyssey Ark is a very responsive gaming monitor so blurring and smudging won't be an issue. The screen is too large to notice the already minor speakers in some quick transitions, so we think that games won't even mind them. You need to use a bit of its overdrive since it still has a VA panel.
The Samsung Odyssey Ark is compatible with both FreeSync and G-Sync on all gaming systems. This is a must-have feature since 4K games will be prone to tearing and stuttering, no matter how strong your system is. Input lag sits at 4ms at 165Hz, so there is no need to worry about delays or sluggish feels while gaming.
Thoughts on the Samsung Odyssey Ark
The Samsung Odyssey Ark is a fantastic and innovative gaming monitor that is trying to create a new direction in design. Its gorgeous screen works well for multitasking in cockpit mode, plus its capable of excellent imaging thanks to its mini-LED feature. But our absolute favorite about it is its Ark Dial and One Connect Box which changes things a bit and makes things easier for enthusiasts.
The immediate complaint most have for the Samsung Odyssey Ark is its very steep price which could buy you three gaming-grade OLED TVs. It's also not made for everyone since gamers won't be able to truly take advantage of the cockpit mode in single screen configuration. It's a very attractive pick, but we think its unique features should match equally unique requirements before anyone considers spending that much.
Pros:
Great Colors and High Contrast
Smart Design
Remote, Speakers, and One Connect Box Are a Plus!
Excellent Imaging and HDR Performance
Cons:
Very Expensive
Cockpit Mode Has Limitations
No USB-C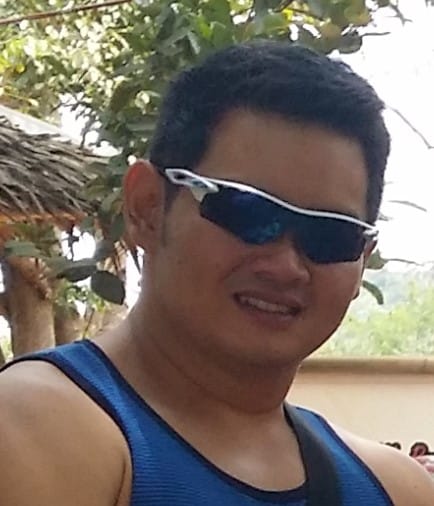 Paolo is a gaming veteran from the golden days of Doom and Warcraft. Since junior high, he has been building gaming systems for family, friends, and colleagues. High-performance monitors are one of his fixations; he believes that every citizen's right to enjoy one. He has gone through several pieces of hardware in pursuit of every bit of performance gain, much to the dismay of his wallet. He has also spent half a decade researching, reviewing, and writing about these products and now has over 1400 articles about the best gaming tech under his belt.