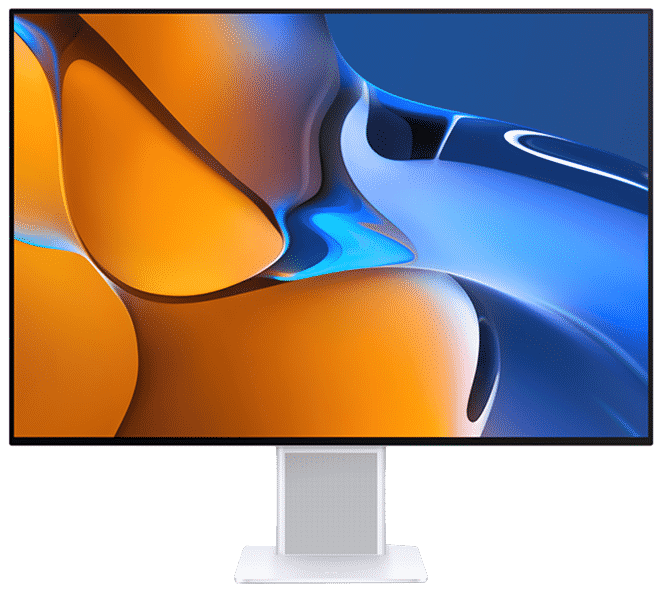 The Huawei MateView is one of the brand's first attempts into the monitor market for users that want a premium business display. It has a luxurious design to match the company's designs, but it also promises superb color accuracy and imaging performance. Let's see if the Huawei MateView can offer an output that can match its high price point.

Huawei MateView Specifications
Screen Size: 28.2 Inches
Resolution:3840 x 2560 4K+
Aspect Ratio: 3:2
Panel Technology: In-Plane Switching (IPS)
Refresh Rate:60Hz
Response Time: 8 ms
Contrast Ratio: 1200:1
Brightness: 500 cd/m2
Built-in Speakers: Yes (2 x 5 Watts)
Stand: Height – Yes
Stand: Tilt – Yes
Stand: Swivel – No
Stand: Pivot– No
VESA Compatibility: No
Connectivity: Mini DisplayPort 1.2 x 1, HDMI 2.0 x 1, USB-C x 2, USB 3.0 x 2, WLAN 82.11a/b/g/n/ac, Bluetooth 5.1, 3.5mm Jack x 1
Dimensions With Stand (WxHxD): 23.95″ x 18.94″ x 7.17″
Weight: 13.67 lbs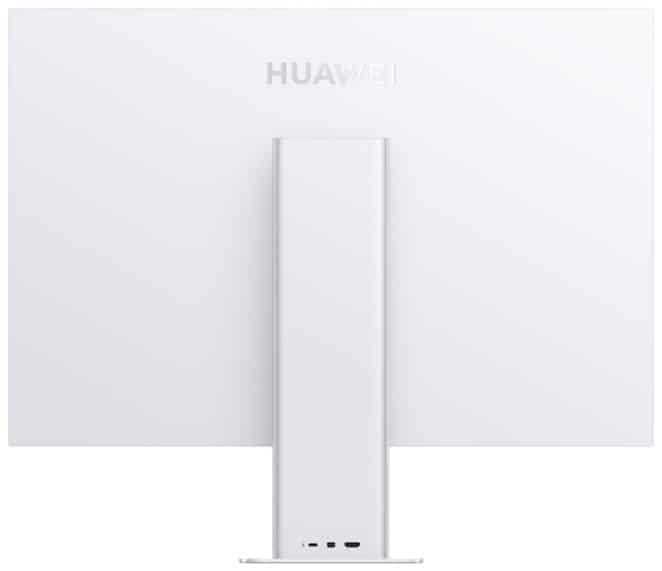 Design and Features
The Huawei MateView sports a unique design just like the Pro Display XDR since it also comes from a luxury tech brand. The device has a "mystic silver" aesthetic that looks great next to premium laptops and workstation PCs. The display is bezel-free on all sides and it boasts 94% screen space versus the actual area of its face.
It has a unique screen size, but the Huawei MateView is no bigger than your average 27 or 28-inch monitor. The device only needs 7.17 inches of depth thanks to its base with a tiny footprint. It also doesn't weigh a lot at 13.67 pounds so it's fairly easy to move around if you rearrange your workstation often.
Its build quality is impressive even if it's a newcomer to the very competitive business monitor segment. Its metallic plastic parts are thick and sturdy, and there were no cosmetic defects on any of its corners and edges. There is no wobble, although that small square stand makes us skittish even if it's actually stable.
One unique feature of the Huawei MateView is it uses a touch panel under the middle of the screen. We always like new things in tech, but it is clunky and unrefined so it's difficult to use when compared to a simpler joystick. Touch-based controls or Smart Bars don't always work smoothly based on experience so a mechanical solution will always be better.
The stand included with the Huawei MateView looks great and it holds all of the connectivity ports for video inputs. However, it only offers tilt and height adjustment which are insufficient for complex setups with multiple displays or anything similar. It also doesn't have VESA mounts, so you are stuck with this part of the package for as long as you are using it.
Its connectivity port is also quite unique so you might find yourself buying cables for it. The layout at the rear of the stand includes Mini DP 1.2, USB-C with 65 Watts of charging power, and an HDMI 2.0 port. The monitor was intended to be used with other Huawei products wirelessly, so these ports were meant as secondaries for other brands or PCs.
You also get a pair of 5-watt speakers with the Huawei MateView which sounds considerably better than most built-ins. They can't provide the oomph a dedicated set can give, but they sound cleaner and a bit louder than the usual. You can also connect a separate pair if you so desire since it has a 3.5mm analog port as well.
 Display and Performance
The Huawei MateView sports a 28.2-inch IPS panel with a unique 3840 x 2560 4K+ resolution, a 60Hz refresh rate, and an 8ms response time. The backlight has an 800 cd/m2 rating while the contrast ratio is listed at 1200:1. This monitor offers HDR 400 compatibility, but we all know that the relative specifications cannot produce an impressive performance.
The 4K+ screen on this display looks crisp with plenty of details thanks to its 4K+ resolution. It isn't a standard format like the 3840 x 2160 models, but it adds more vertical space similar to 16:10 screens. However, its actual 3:2 ratio won't do wonders to help it sell since it's rarely supported nowadays by media services and even games.
The Huawei MateView renders 100% sRGB and 93% DCI-P3 which gives it its vibrant and rich output. Its default accuracy has a deltaE average of 1.88 which is accurate enough for daily use. Most users won't need to calibrate this monitor aside from adjusting its brightness or selecting one of the available presets.
Calibrating the Huawei MateView produced an impressive 0.99 dE average which is even better for editing and color-critical work. However, we only think that it's necessary if you are using the monitor for this purpose. The gadget itself is quite expensive so it's impractical for business users since the screen is already good enough by default.
The Huawei MateView only reaches 210 cd/m2 in SDR and it peaks at 498 cd/m2 when HDR is active. Its contrast ratio reached 1345:1, but it's not enough to produce the highlights we expect from an HDR monitor. It is going to need a special backlight to achieve that, and monitors that include those usually cost more.
Panel uniformity for the Huawei MateView could also be better since there are backlight leaks on the top and bottom edges of the screen. this results in clouding issues that become quite visible in dark scenes. Note that this isn't a permanent issue since IPS panels are prone to it, so there are better units out there.
The Huawei MateView isn't great for fast-paced gaming since it has a slower pixel response time than most 4K monitors. The screen shows blurring and smudges as soon as motion speeds up, and it can get irritating at times. However, this is forgivable since the product was designed for business instead of leisure.
Another important facet of the Huawei MateView is its wireless projection feature which lets you connect a laptop and use it as the display. It is still a clunky feature, and it's proprietary so it is limited to Huawei's products. It's a chore to set up, and something as minor as different firmware versions could block its functionality altogether.
The Huawei MateView doesn't have FreeSync and G-Sync compatibility so smooth and tear-free gaming is out of the question. That's understandable since this is a business monitor, plus its 3:2 aspect ratio isn't ideal for modern titles anyway. Input lag sits at 10ms at 60Hz so it's still reasonably smooth and responsive.
Thoughts on the Huawei MateView
The Huawei MateView is a promising product with a unique design and a vibrant IPS panel. It's a suitable choice for modern workstations with USB-C laptops and great image quality. we like its features and how they are laid out, but it blocks out some key characteristics like VESA mounts and some standard connector types.
The worst part about the Huawei MateView is its proprietary features which to some, will feel like a paywall. You have to get Huawei products to utilize its wireless projection feature, but it will take some effort and a bit of hair-pulling to get it to work right. It's a nice first attempt into the premium monitor segment, but we'll wait until the revisions arrive.
Pros:
Excellent Image Quality and Accuracy
Attractive Design
USB-C Connectivity
Cons:
Expensive
Uncommon Aspect Ratio and Resolution
Limited Stand with No VESA Compatibility
About the Author: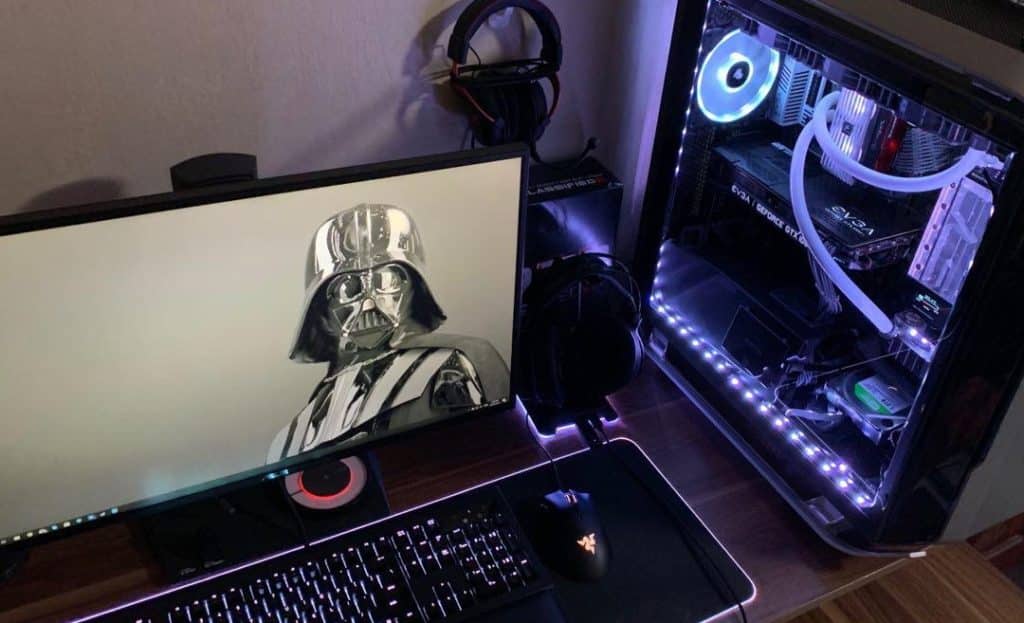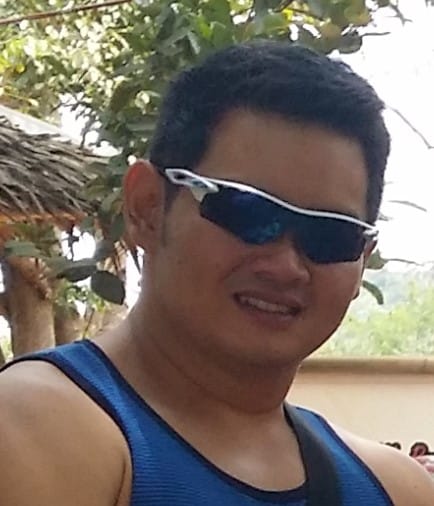 Paolo is a gaming veteran since the golden days of Doom and Warcraft and has been building gaming systems for family, friends, and colleagues since junior high. High-performance monitors are one of his fixations and he believes that it's every citizen's right to enjoy one. He has gone through several pieces of hardware in pursuit of every bit of performance gain, much to the dismay of his wallet. He now works with Monitornerds to scrutinize the latest gear to create reviews that accentuate the seldom explained aspects of a PC monitor.