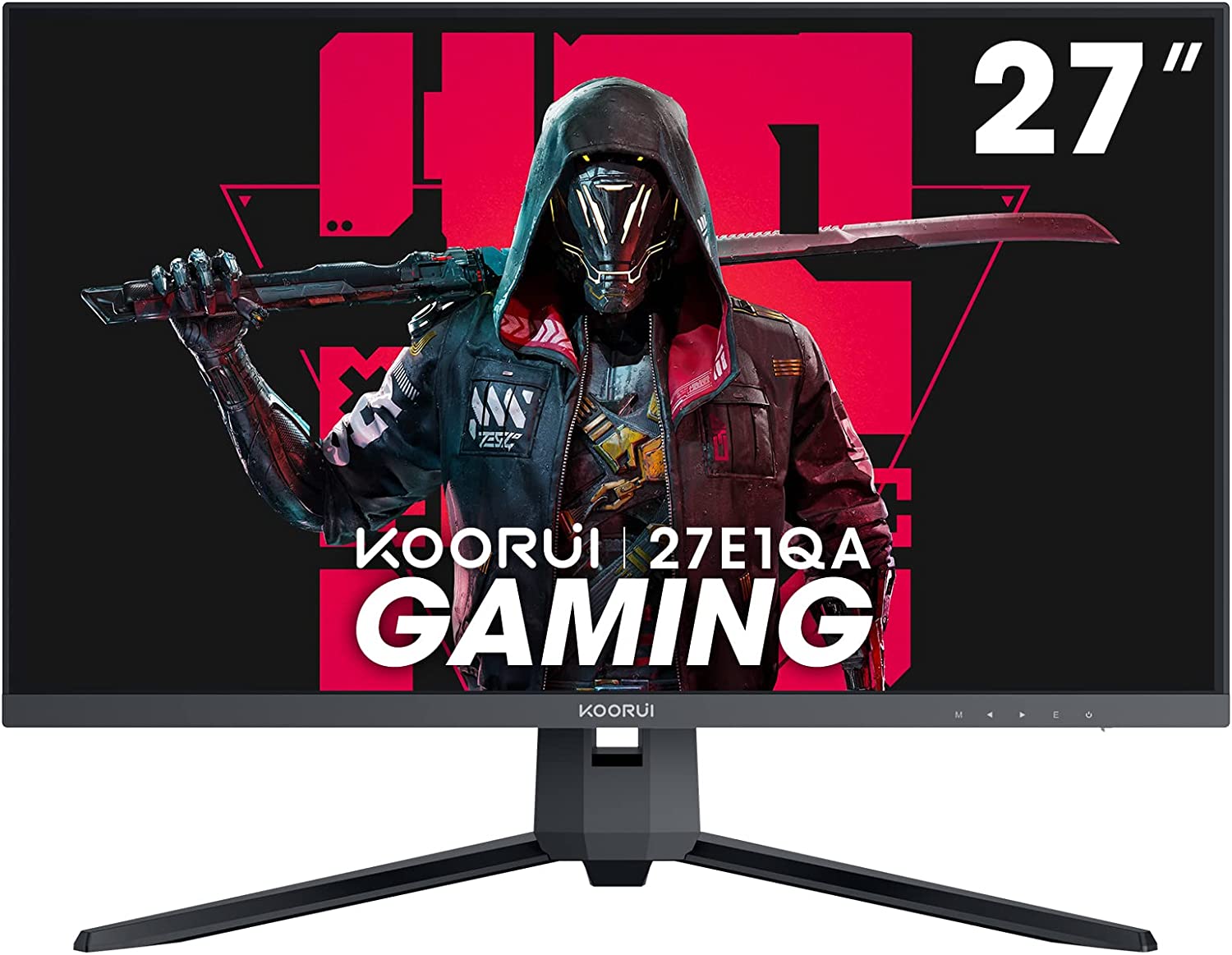 The Koorui 27E1QA is a price bracket-busting 1440p gaming monitor that's priced like a 1080p alternative. It doesn't come with chart-topping features, but its value per dollar spent increases with its impressive performance. Let's take a closer look so you can know what to expect if you spend less than $200 on a 1440p gaming monitor.

Koorui 27E1QA Specifications
Screen Size: 27 Inches
Resolution: 2560 x 1440 QHD
Aspect Ratio: 16:9
Panel Technology: Vertical Alignment (VA)
Refresh Rate: 144Hz
Response Time: 1ms (MPRT)
Contrast Ratio: 3000:1 (Static)
Brightness: 300 cd/m²
Speakers: None
Stand: Height -No
Stand: Tilt – Yes
Stand: Swivel – No
Stand: Pivot – No
VESA Compatibility: Yes (100 x 100)
Connectivity: HDMI 2.0 x 2, DisplayPort 1.2 x 1, 3.5mm Jack x 1
Dimensions (W x H x D): 24.15" x 18.39" x 9.69"
Weight: 12.35 lbs

Design and Features
The Koorui 27E1QA looks every bit like a gaming display, but it doesn't look overcomplicated. The monitor has a matte black finish, but it has bright red streaks that look tacky at the back. It has a bezel-free design, but you still get panel borders like most modern monitors.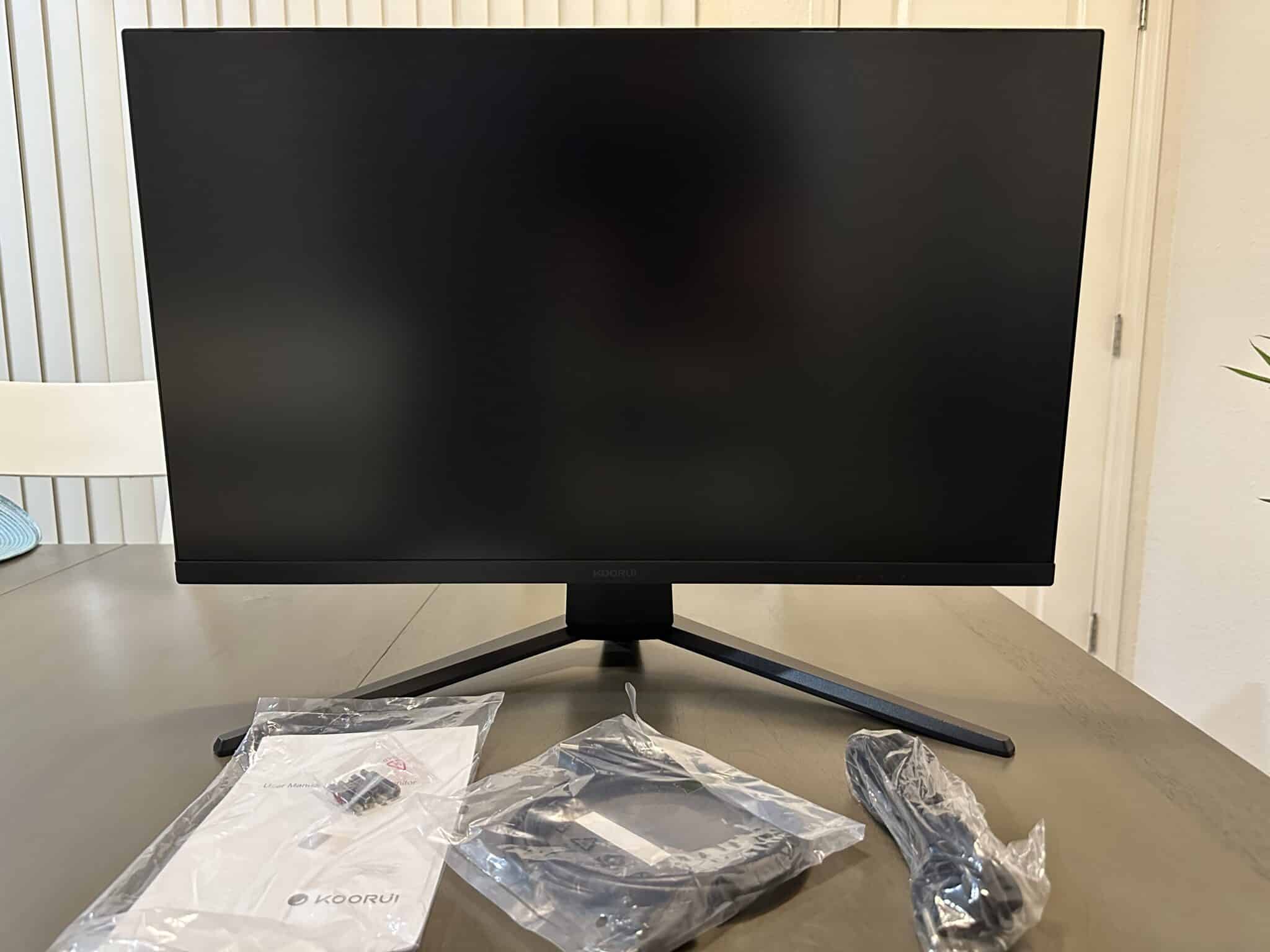 Its packing is straightforward since you only need to slide out the foam, split it in half, and reveal the product's parts. It's a minor inconvenience to have to assemble the stand since the base and upright are separate. However, basic tool skills should get you through since you only need a screwdriver.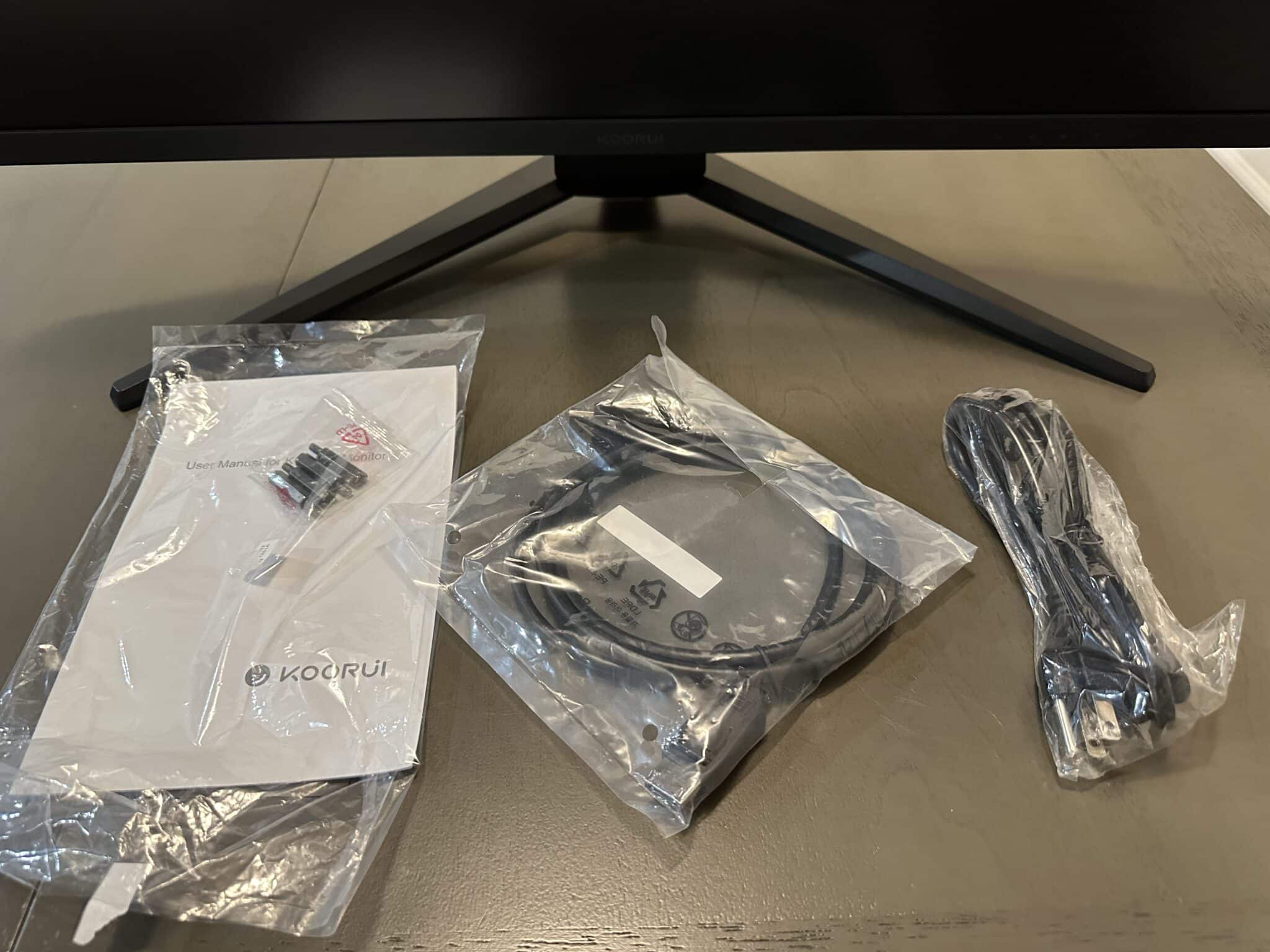 It's not gigantic, but we feel that its dimensions are unnecessary, particularly its depth. The limited stand and the chassis take up almost 10 inches of depth when something with a smaller base can keep it upright. The monitor weighs 12.35 pounds, so it's portable enough despite being larger than your typical desktop display.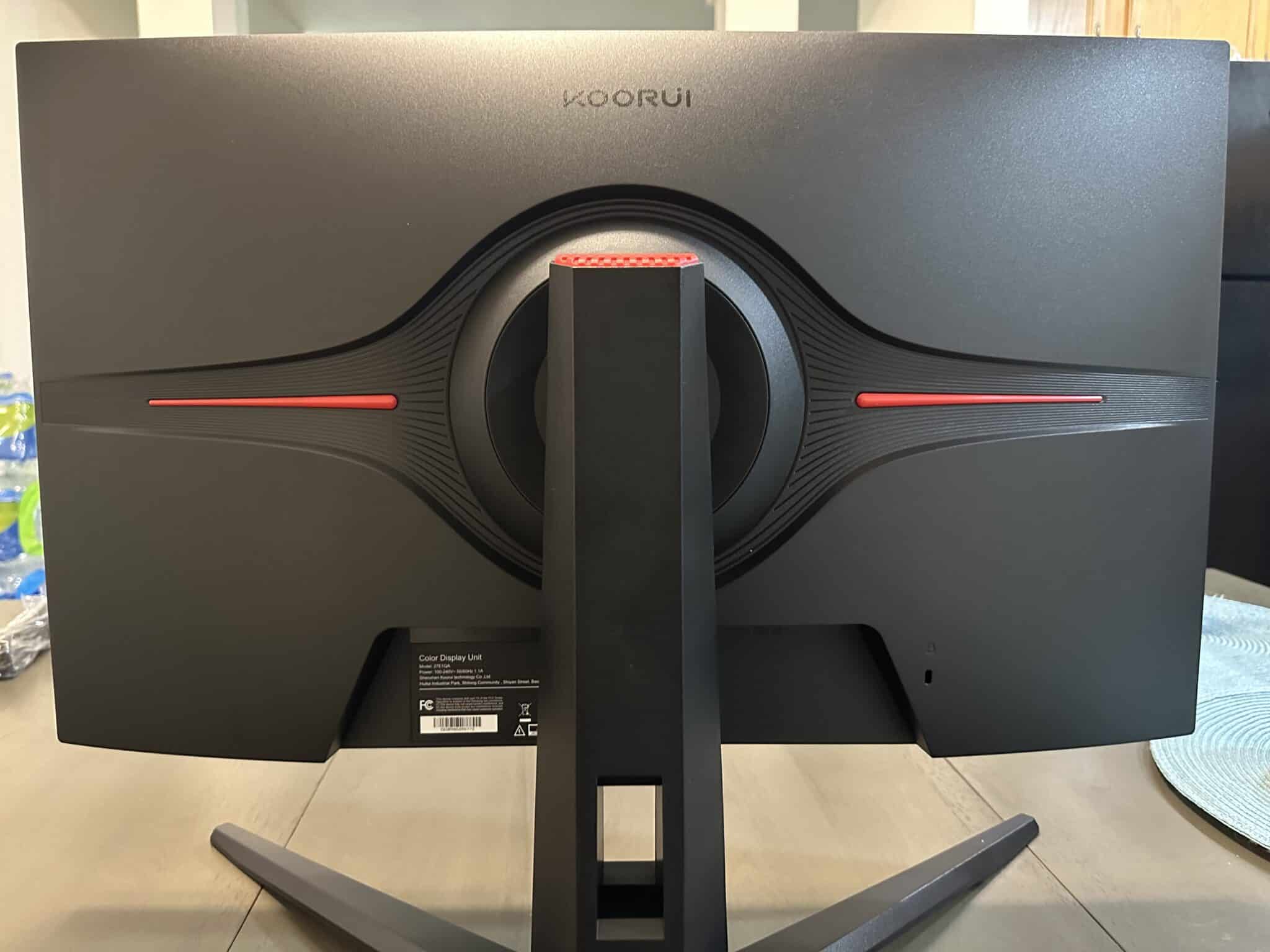 The Koorui 27E1QA stands quite tall versus other monitors with the same design. That's not an issue, and in fact, its better since most users won't feel like adding a base beneath it. Simply tilting it down solves the issue if it's too tall for you, so you don't have to spend more money to modify it.
Its build quality is great, considering the fact that it's so cheap for a 1440p gaming display. The plastics used are thick and sturdy, and it feels like it has enough bulk or weight not to be blown away by your fan. The included stand barely lets the screen wobble, although the tilting mechanism isn't as firm, so it might loosen up in the long run and allow the screen to sag.
The most annoying part of the Koorui 27E1QA is its OSD control layout. You only get cut-out buttons at the bottom bezel with barely visible labels on the front. It takes some getting used to, but it is hard to master since there isn't a clear way to distinguish each of the keys.
The oversized stand included with the package only offers tilt, so it is quite limiting for those who want unique setups. At least height adjustment would be great, although the screen stands tall enough, so it might not be necessary. You can use VESA mounts if needed, but that's an added cost that might defeat the purpose of buying this product.
However, it might be difficult to mount the monitor since the VESA holes are embedded deep in the rear of the chassis. Koorui did well with including screws that have tall standoffs for that, as opposed to giving owners rubber spacers which makes the connection flimsy and unreliable.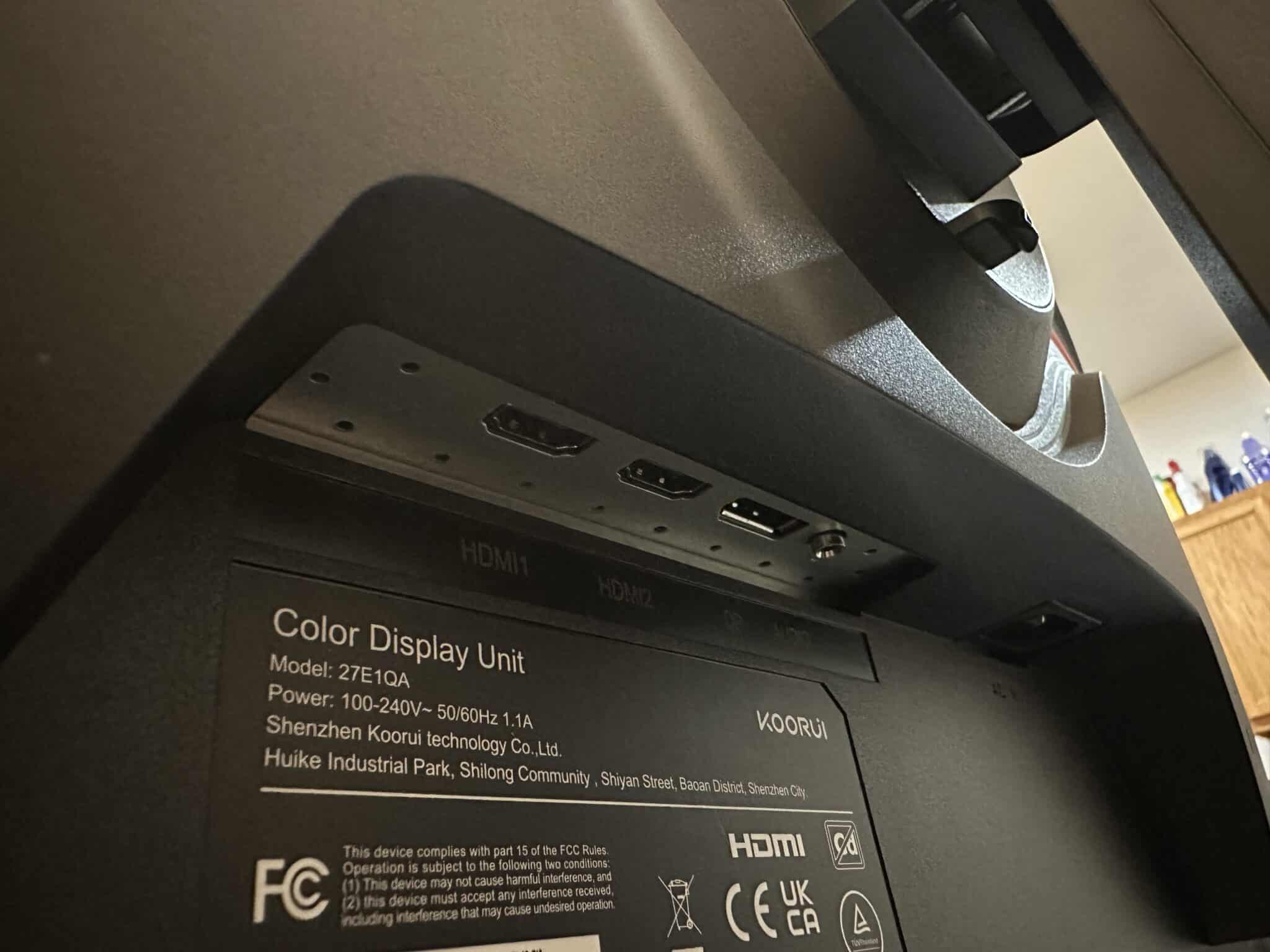 The Koorui 27E1QA's connectivity layout also got penalized to help with lowering the price point. It only has DisplayPort 1.2, two HDMI 2.0 slots, and a 3.5mm jack for headphones. That's more than enough for daily use, so it is not a deal-breaker in our eyes.
The Koorui 27E1QA also doesn't have speakers, even if Windows 11 showed that it has while it was connected via HDMI to our laptop. We tried to get around it, but no sound came out of the display, no matter what we tried. However, it is that big of a deal since it's better to use headphones with it.
Display and Performance
The Koorui 27E1QA sports a 27-inch VA panel with a 2560 x 1440 resolution, a 144Hz refresh rate, and a 1ms boosted response time. The backlight has a 300 cd/m2 rating, while the contrast is listed at 3000:1, like most VA models. It's not surprising that this budget monitor doesn't offer HDR, although we're okay with that since it is not equipped for it anyway.
27-inch 1440p monitors are the perfect pick since they offer the best balance between sharpness and legibility. Its pixel density makes images sharper, but it doesn't make text and numbers look microscopic. It's also not as demanding as a 4K screen, so you can build a midrange PC for it and still get fantastic performance.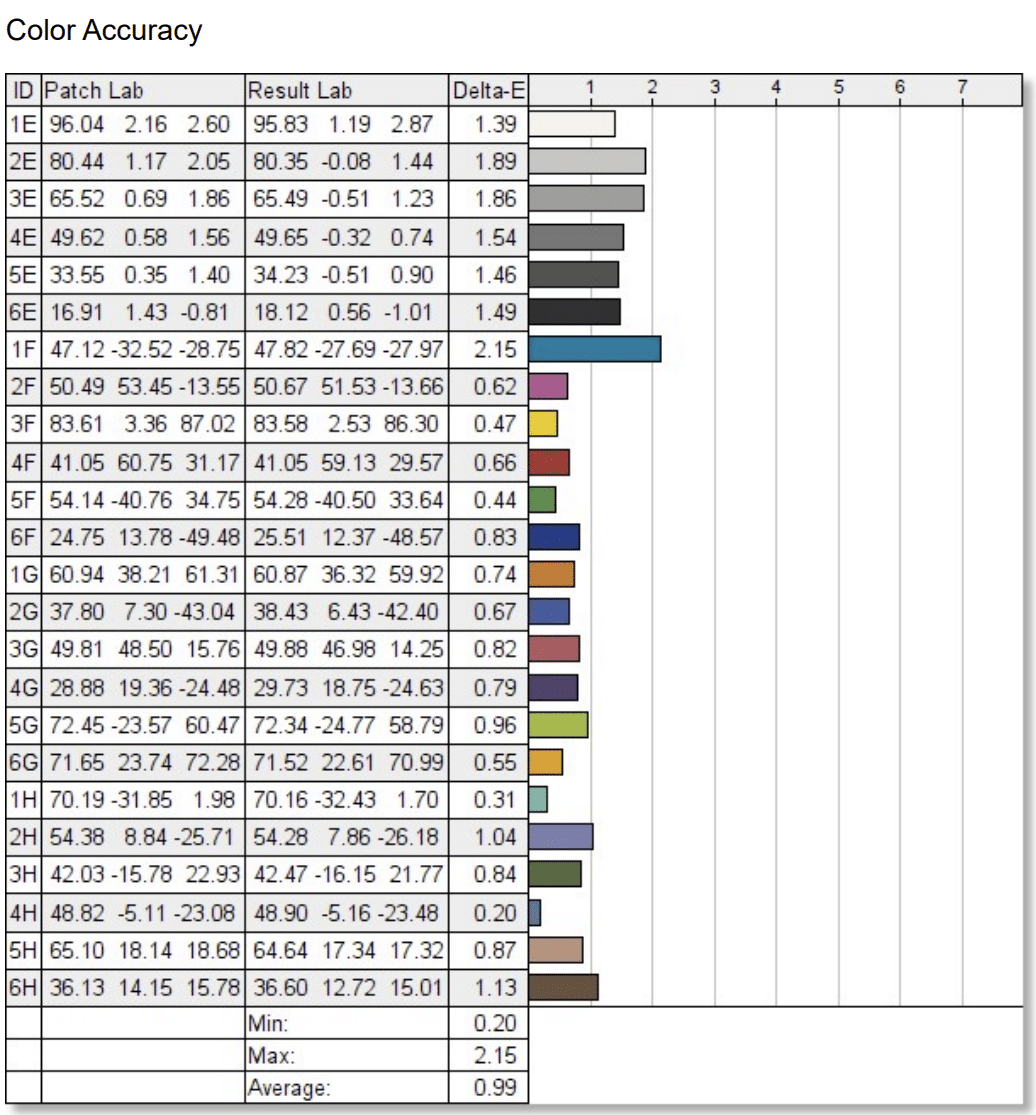 The Koorui 27E1QA worked flawlessly with our Zephyrus M16 during testing. The only setting we had to tweak was its refresh rate since it did not default right away to 144Hz, and it mimicked the laptop's WUXGA resolution. You can reach its max refresh via its HDMI slots, but Adaptive Sync is only available via DisplayPort.
The Koorui 27E1QA covers 100% sRGB and 89% of DCI-P3, so it is not too far from the company's claims. Its default accuracy had a deltaE average of 1.71, so it is already decent out of the box. Most users won't need to calibrate it, although we recommend dropping the backlight to around 30% or lower for safety, comfort, and balance.
Calibrating the monitor with the Spyder Elite reduced the dE average to an excellent 0.54. it didn't do well with the Calibrite Display Plus since it actually made the dE worse when we used it. But the bottom line is that it can be fine-tuned for editing and content creation.
The Koorui 27E1QA's backlight reached up to 328 cd/m2 at 100% brightness, although the slider in the OSD felt like it was inaccurate. The screen's brightness levels jumped in chunks when we adjusted it, but that's fine in most cases. Its contrast peaked at 2258:1 at 28% backlight or 120 cd/m2 brightness, so it's capable of deep blacks, unlike its IPS counterparts.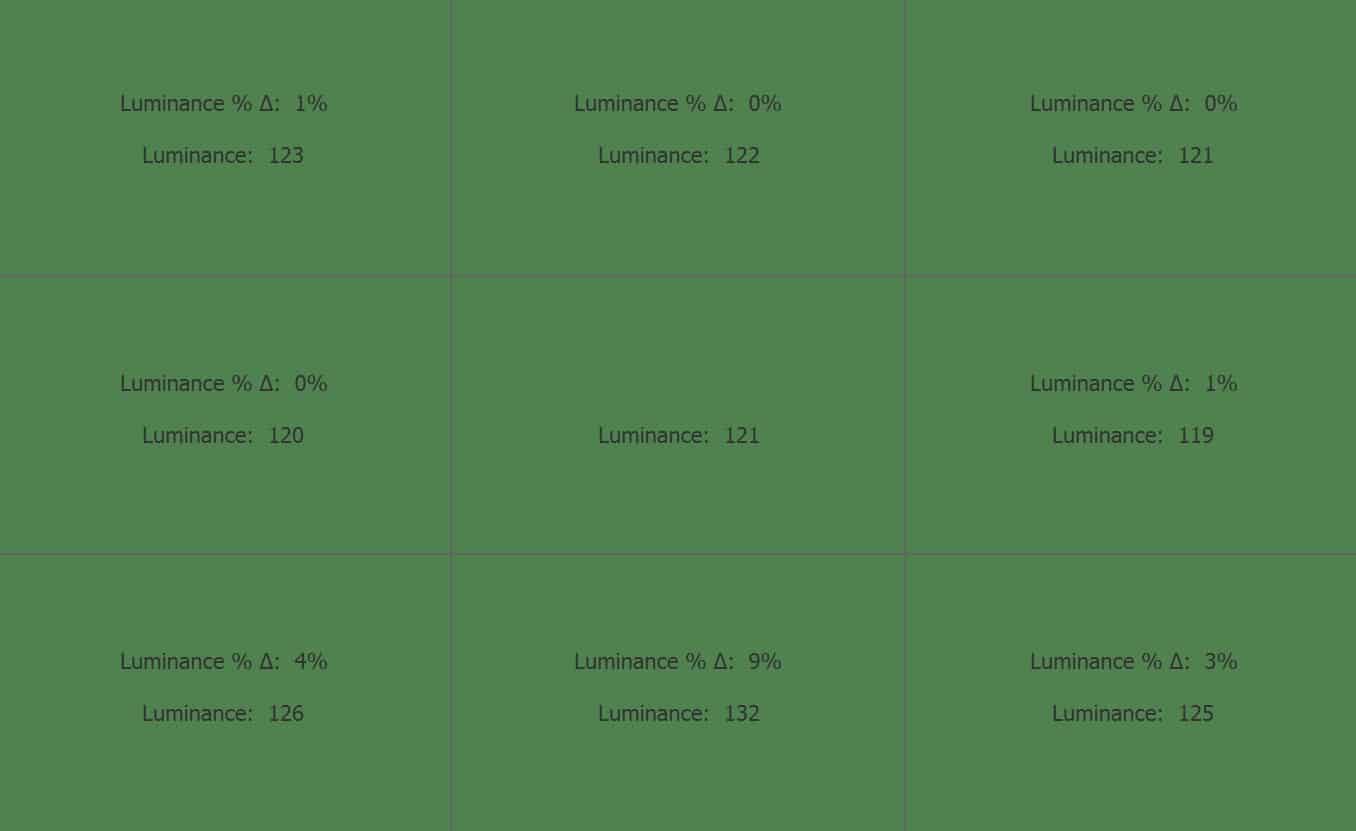 Panel uniformity for the test sample was great since there were no signs of noticeable backlight leaks. There is some variance in the backlight's spread, but it wasn't disturbing and visible while playing games. Note that this can vary with every unit made due to manufacturing tolerances, so there are worse ones out there.
The biggest weakness of the Koorui 27E1QA is its VA panel's slower pixel response time. It shows blurring and persistence in some scenes, but it's not bad enough to be noticeable every time. Setting its overdrive to its Normal level is your best bet, although E-Sports gamers can use the MPRT mode at the expense of some overshoot for more speed.
The Koorui 27E1QA is compatible with both FreeSync and G-Sync, but you have to go through its DisplayPort connection. Dual compatibility increases its value further since you don't have to buy a new monitor when you upgrade and switch to the other GPU brand. Its input lag is at 4ms at 144Hz, so it is just as good as any 144Hz 1440p monitor out there.
Thoughts on the Koorui 27E1QA
The Koorui 27E1QA is a fantastic product that beats the odds with its great performance and incredible pricing. It is good to go out of the box, and it can be calibrated, unlike so many attempts at offering budget-oriented products out there. It's also built well despite its shortcomings in the feature department.
Some might consider its missing specifications, like its lack of ergonomics, to be deal-breakers. However, it is unreasonable to demand more considering its sub-$200 price tag at the time of this review. The Koorui 27E1QA offers one of the best value per dollar spent ratios we've seen in a while, making it a fantastic purchase for anyone.
Pros:
Fantastic Colors and Contrast
Very Affordable
Built Like a Tank
FreeSync and G-Sync Compatible
Cons:
Limited Features
Slower Pixel Response Time
Stand Rides Too Tall for Some
About the Author: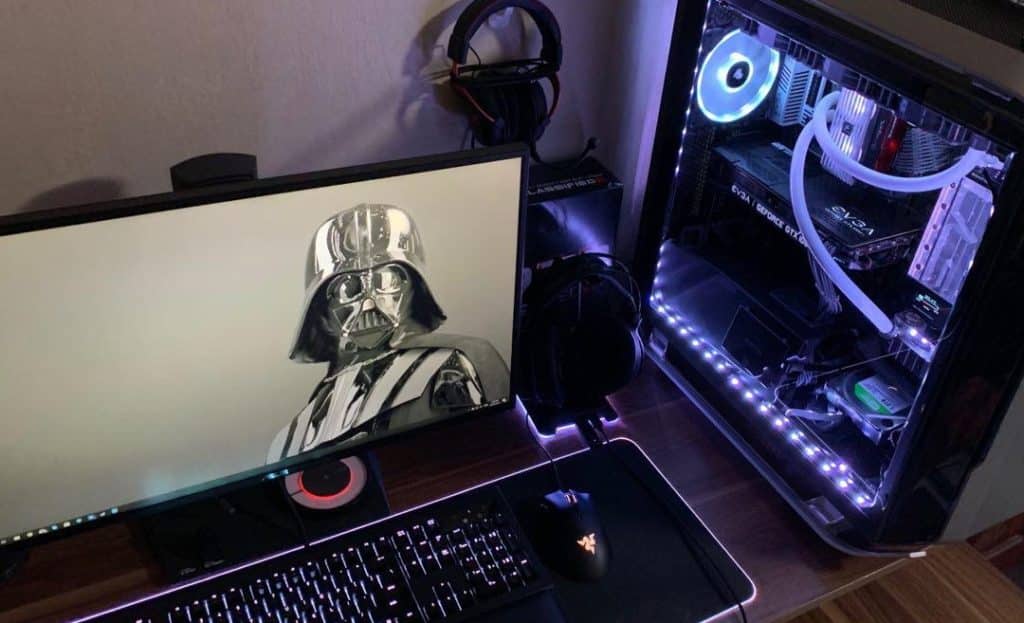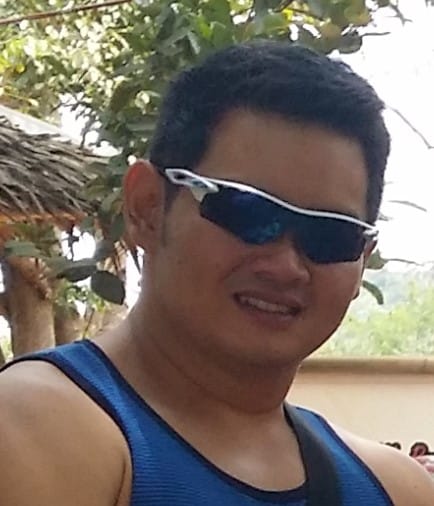 Paolo has been a gaming veteran since the golden days of Doom and Warcraft and has been building gaming systems for family, friends, and colleagues since junior high. High-performance monitors are one of his fixations; he believes that every citizen's right to enjoy one. He has gone through several pieces of hardware in pursuit of every bit of performance gain, much to the dismay of his wallet. He now works with Monitornerds to scrutinize the latest gear to create reviews that accentuate the seldom explained aspects of a PC monitor.