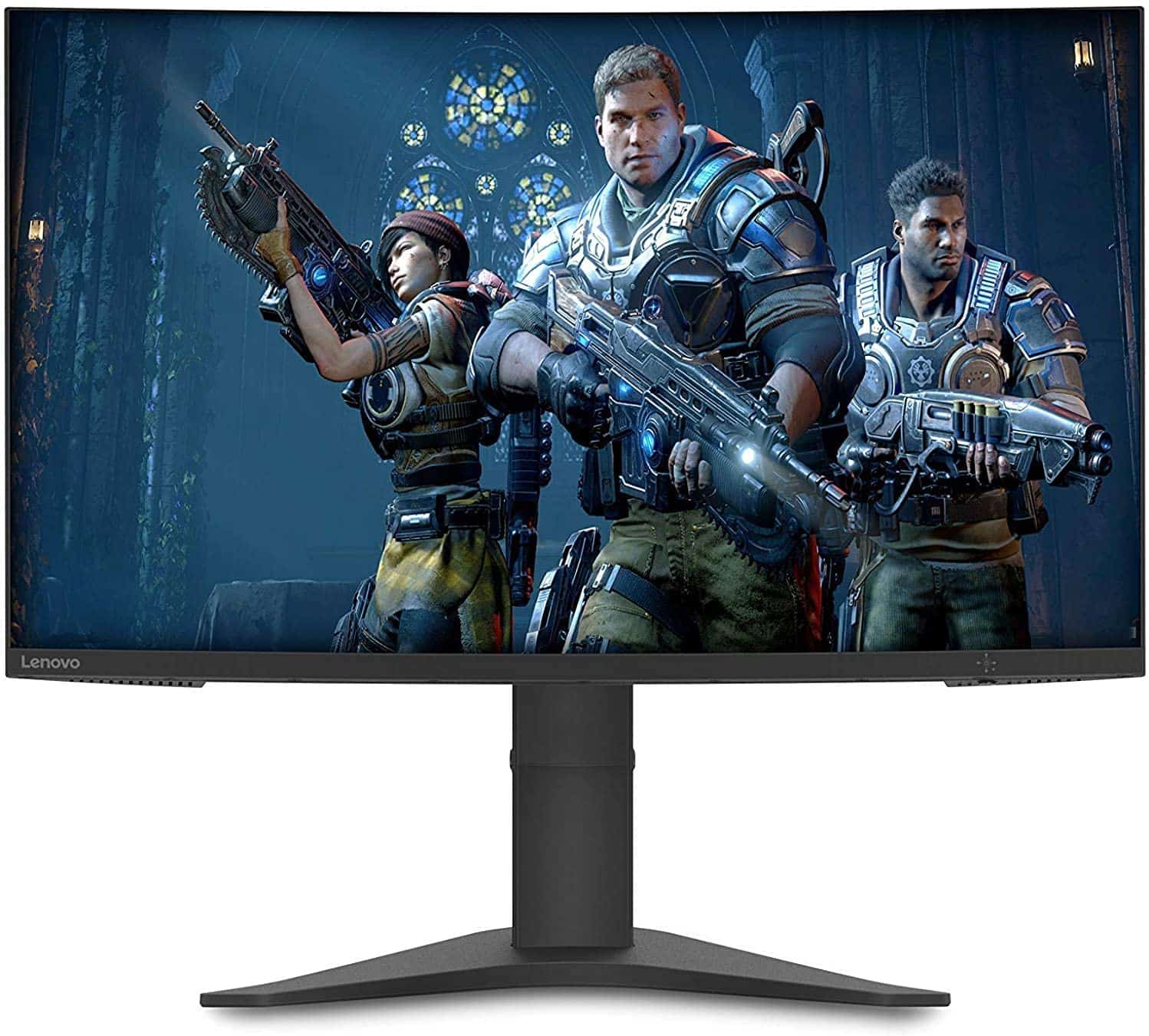 The  Lenovo G27c-10 is a perfect pick for thrill-seekers who want high refresh gaming without spending a small fortune. The monitor offers a 165Hz curved VA panel, but it's cheaper than many of its competitors by a considerable margin. The Lenovo G27c-10 does have few caveats, so let's check out what you can expect for the $250 price tag.

Lenovo G27c-10 Specifications
Screen Size: 27 Inches
Resolution:1920 x 1080 FHD
Aspect Ratio: 16:9
Panel Technology: Vertical Alignment (VA)
Refresh Rate: 165Hz
Response Time: 4ms
Contrast Ratio: 3000:1 (Static)
Brightness: 350 cd/m²
Speakers: No
Stand: Height -Yes
Stand: Tilt – Yes
Stand: Swivel – No
Stand: Pivot – No
VESA Compatibility: Yes (100 x 100)
Connectivity: HDMI 2.0 x 1, DisplayPort 1.2 x 1, 3.5mm Jack
Dimensions (W x H x D): 24.21" x 15.37" x 9.24"
Weight: 13.45 lbs

Design and Features
The Lenovo G27c-10 follows a very simple aesthetic that would easily trick anyone into thinking that it's an office variant. The monitor has a matte black finish without the blue accents of monitors like the Y25-25. The monitor is practically bezel-free, but you will still see inner borders and the bottom strip when it's in use.
We like how the Lenovo G27c-10 and its designers kept its dimensions minimal and unintrusive. It doesn't take up a lot of depth from your desk even if it's a curved display. It doesn't weigh a lot at 13.45 pounds, but it isn't the most portable monitor we've seen on the market.
Build quality for the Lenovo G27c-10 is reasonable for a budget monitor that usually gets cheaper materials. The plastics used feel sturdy and reliable, and there are no cosmetic defects on any of its parts. The stand doesn't wobble unnaturally unless you accidentally hit it or if you are using its OSD controls.
What we love about the Lenovo G27c-10 is it has a very accessible OSD joystick that sticks out from the bottom bezel. You won't miss it since it's labeled and it's just below the indicator LED. Budget monitors often have OSD buttons, so we're glad that Lenovo added a user-friendly way to access its product's features. T
he stand included with the Lenovo G27c-10 only offers tilt and height adjustments, but that's all you will need. It's a curved monitor, so it's a must to have it centered to your seating position at the correct height. You can swap this part out with a VESA mount, but it's only necessary for multiple screens or if you want to save space.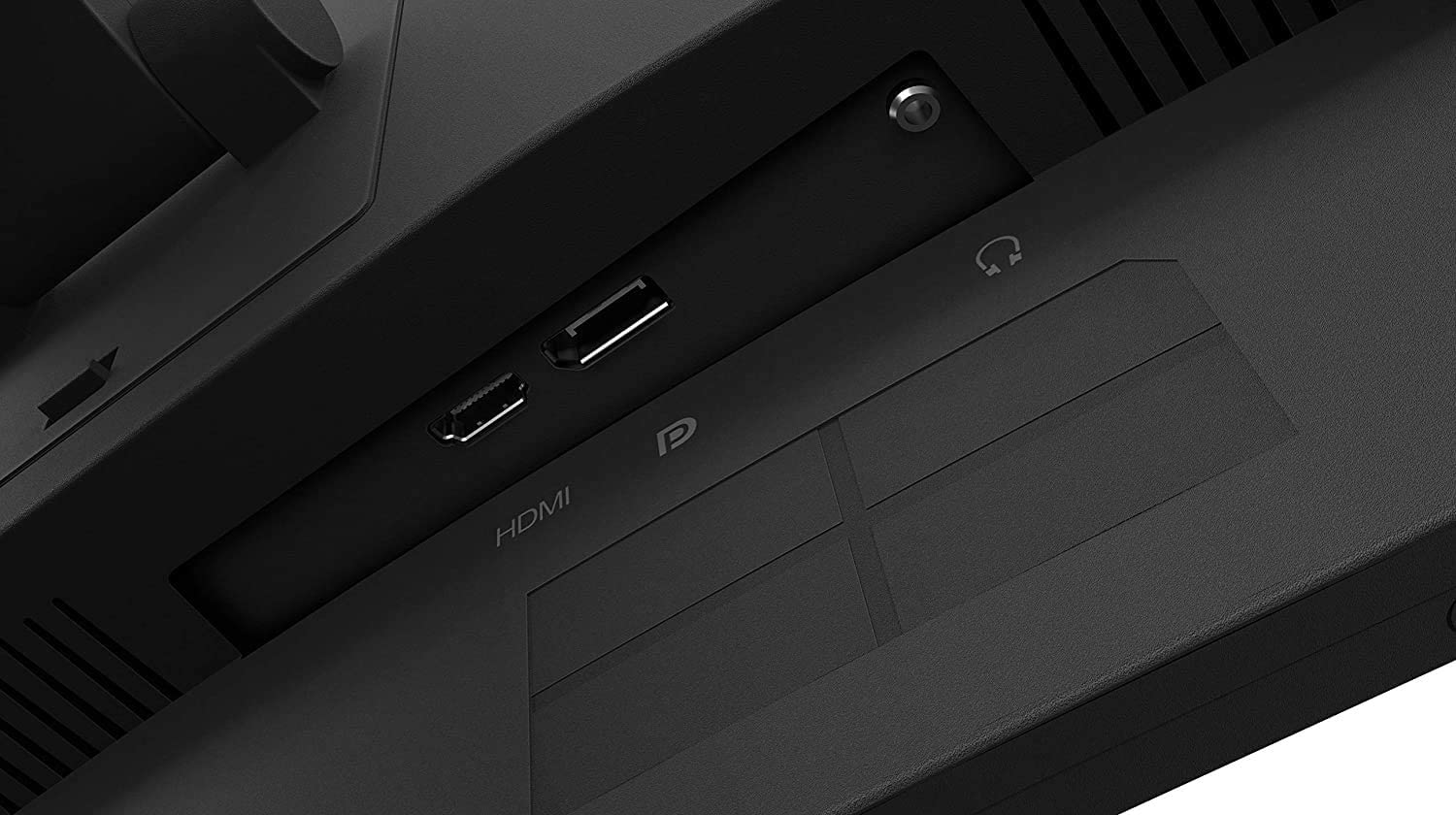 One of the aspects that took a hit from price cuts is the Lenovo G27c-10's connectivity layout. The panel at the rear is devoid of valuable extras, so you only get a slot each for DisplayPort 1.2, HDMI 2.0, and 3.5 audio. That's fine for most cases, and it's a welcome reduction if the price really did get some considerable cuts.
The Lenovo G27c-10 also doesn't have speakers which usually completes a well-rounded monitor package. But then again, it's understandable at this price range since most of the money you pay will go to the screen which is more important. It's also a fact that gamers will use headsets anyway for better immersion and accuracy, so they aren't that important.
Display and Performance
The Lenovo G27c-10 sports a 27-inch curved VA panel with a 1920 x 1080 resolution, a 165Hz refresh rate, and a 4ms response time. The backlight is rated at 350 cd/m2 while the contrast ratio is listed at 3000:1. This model doesn't advertise special features like HDR, but its 1500r aims to be immersive along with its rich colors and contrast.
1080p at 27 inches isn't attractive to many because something that it's badly pixelated or fuzzy compared to a 24-inch variant. However, that's only the case if you position your face too close to the screen. It still looks good at a proper distance, and it's easy to get high framerates with many GPUs, including some budget options.
The Lenovo G27c-10 can only reproduce 97% of the sRGB gamut, but that's sufficient for gaming and daily usage. What's great about it is its default accuracy which only showed a deltaE average of 1.53. That isn't the most accurate score we've seen, but it's already fantastic for a gaming variant, let alone a budget-oriented model.
Calibrating the Lenovo G27c-10 isn't beneficial since you can only improve its dE average to around 1.2. However, take note that these scores will vary between every unit so default and calibrated averages on your end might be different. This just illustrates that the product is a solid gaming display, but we couldn't push it into prosumer-level color performance.
The backlight on the Lenovo G27c-10 failed to reach its rated maximum since it only managed 330 cd/m2. However, don't get us wrong since that's still a decent output and most will find it too bright for extended use. The monitor's contrast ratio hovered around 2300:1 at 50% backlight, so you can get deep blacks and excellent grayscale performance from it.
Panel uniformity for the Lenovo G27c-10 had a few inconsistencies which resulted in minor clouding issues. Dark scenes from games like Cyberpunk 2077 and all-black images, but it's not noticeable in full-color scenes. Take note that this can also vary between every unit, so there are some with worse or no symptoms at all.
The Lenovo G27c-10's main weakness is its pixel response time which gives way to smudging and persistence in contrasting transitions. The screen has an overdrive feature, but it can only minimize the trailing up to some extent. This won't be an issue for most gamers, but those who play E-Sports titles might want to consider a Fast IPS alternative like the MSI MAG273R.
The Lenovo G27c-10 is a FreeSync gaming monitor, but it also works with Nvidia's G-Sync Compatible mode via its DisplayPort slot. It's always nice to be able to use both as needed since the monitor will not lock you to one GPU brand during an upgrade cycle. Input lag sits at 4ms 165Hz, so there is no need to worry about delays while gaming.
Thoughts on the Lenovo G27c-10
The Lenovo G27c-10 is a well-rounded gaming monitor that does well in imaging and gaming performance. It's not the fastest monitor around, but it guarantees good visual experiences at a very low price point. We like the simplified and functional design as well since it will not clash with themed setups.
However, the biggest limitation of the Lenovo G27c-10 clashes with the very premise of its specifications and design. Its slower pixel response time will turn away many gamers since blurring and persistence is a big issue for fast-paced gaming. There are better options at $250 like the AOC 27G2, but it's regularly discounted so it's still going to be a great buy.
Pros:
Low Price – Regularly Discounted
Great Default Accuracy and Contrast
Simple and Functional Design
FreeSync/G-Sync Compatible
Cons:
Limited Availability
Not as Fast as Other VA Gaming Monitors in Pixel Transitions
Low Gamut Coverage for VA Panels
About the Author: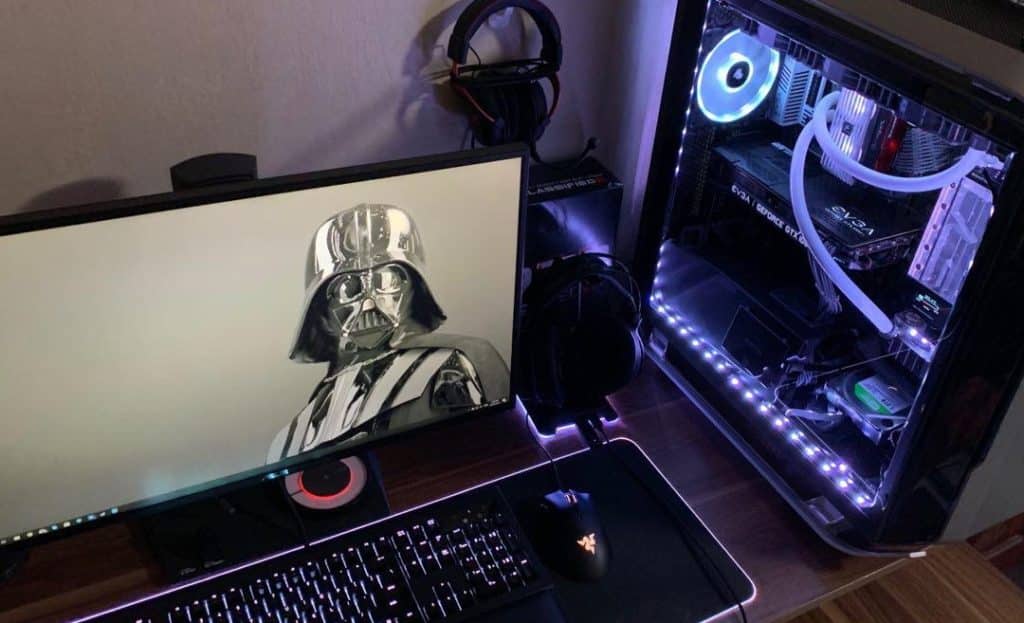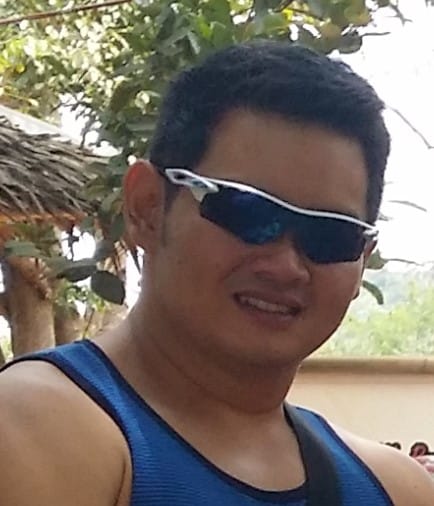 Paolo is a gaming veteran since the golden days of Doom and Warcraft and has been building gaming systems for family, friends, and colleagues since junior high. High-performance monitors are one of his fixations and he believes that it's every citizen's right to enjoy one. He has gone through several pieces of hardware in pursuit of every bit of performance gain, much to the dismay of his wallet. He now works with Monitornerds to scrutinize the latest gear to create reviews that accentuate the seldom explained aspects of a PC monitor.