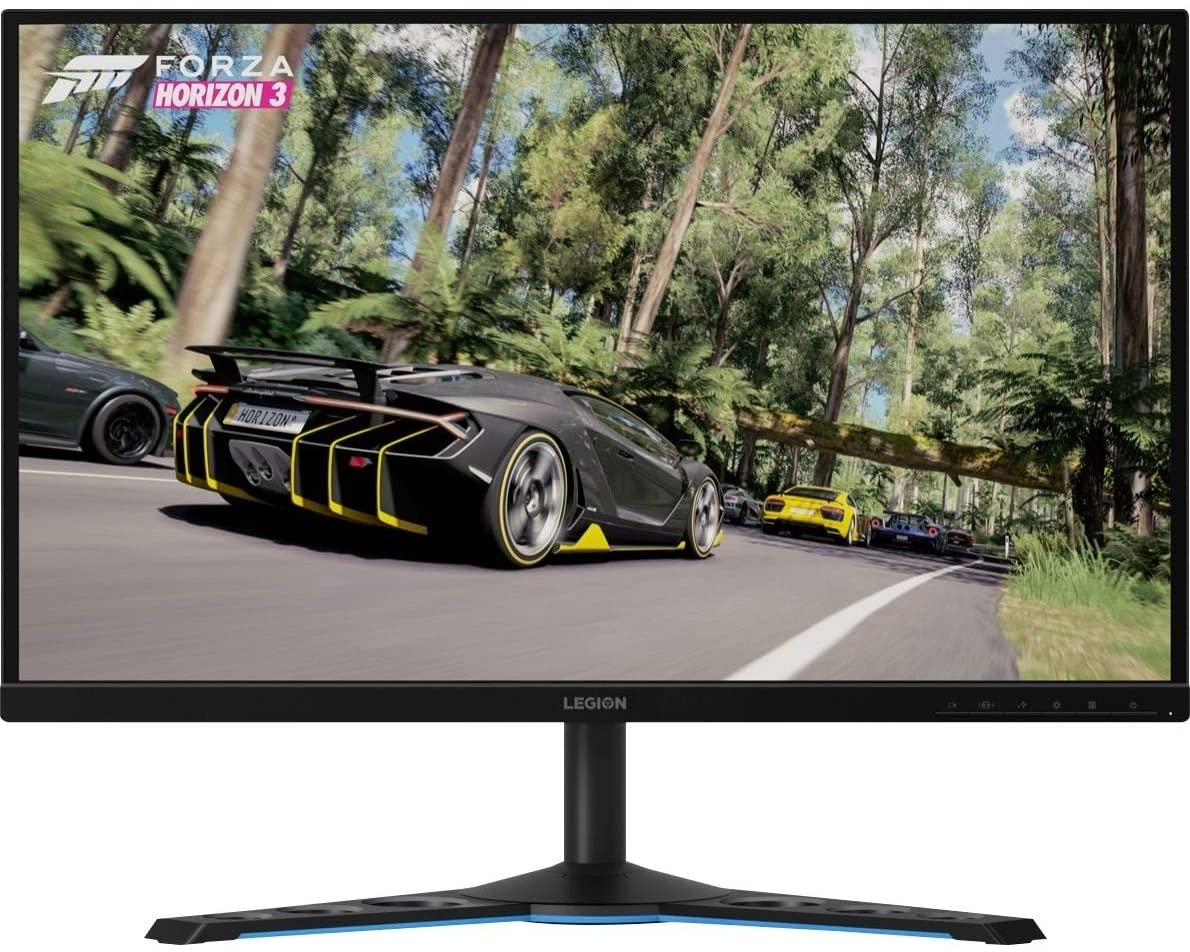 The Lenovo Y27q-20 offers a crisp and vibrant IPS screen that fits the needs of enthusiasts for a monitor that hits the sweet spot. It's a more affordable variant of the 240Hz Y26GQ with the main differences being the lower 165Hz refresh rate and the panel type. The Lenovo Y27q-20 offers decent specs at a slightly higher price point, but let's check out if it's worth the extra cash.

Lenovo Y27q-20 Specifications
Screen Size: 27 Inches
Resolution: 2560 x 1440 QHD
Aspect Ratio: 16:9
Panel Technology: In-Plane Switching (IPS)
Refresh Rate: 165Hz
Response Time: 1ms
Contrast Ratio: 1000:1 (Static)
Brightness: 350 cd/m²
Speakers: No
Stand: Height – Yes
Stand: Tilt – Yes
Stand: Swivel – Yes
Stand: Pivot – yes
VESA Compatibility: Yes (100 x 100)
Connectivity: HDMI 2.0 x 1, DisplayPort 1.4 x 1, USB 3.0 x 4, 3.5mm Jack x 1
Dimensions (W x H x D): 24.17" x 18.46" x 11.20"
Weight: 14.93 lbs

Design and Features
The Lenovo Y27q-20 shares its aesthetics with recent Legion monitors that still have the business-centric design in mind. The monitor has a matte black chassis with blue accents in some discrete sports. The display is bezel-free on three sides, but you still get minimal panel borders that become visible when it's in use.
If it weren't for a massive wing-shaped base, the Lenovo Y27q-20 would be one of the sleekest monitors out there. The device needs almost a foot of depth when fully-assembled, so make sure that your current setup can accommodate it. Its weight is reasonable for a 27-inch monitor, but it's not portable for LAN parties or anything similar.
Build quality for the Lenovo Y27q-20 is excellent since there are cosmetic defects or signs of weaknesses on the device. The plastic panels used feel sturdy and the stand seems like it has sufficient reinforcement to keep the display upright. There was no wobbling while the product was tested as well except when you pressed its OSD buttons.
That's right, the Lenovo Y27q-20 still uses OSD buttons which are outdated in the current market. Most monitors have joysticks, while some even feature remotes or software functionality for easier access. It's great that the layout is placed on the front with labels instead of the bottom, but it will still take some time to master their functions.
The stand included with the Lenovo Y27q-20 offers tilt, swivel, pivot, and height adjustments for convenience. It's easy to get an agreeable viewing angle for it, but you can also swap it out with a VESA mount for better flexibility. However, spending the extra for the latter is only necessary if you want to save space or if you are building a multi-display setup.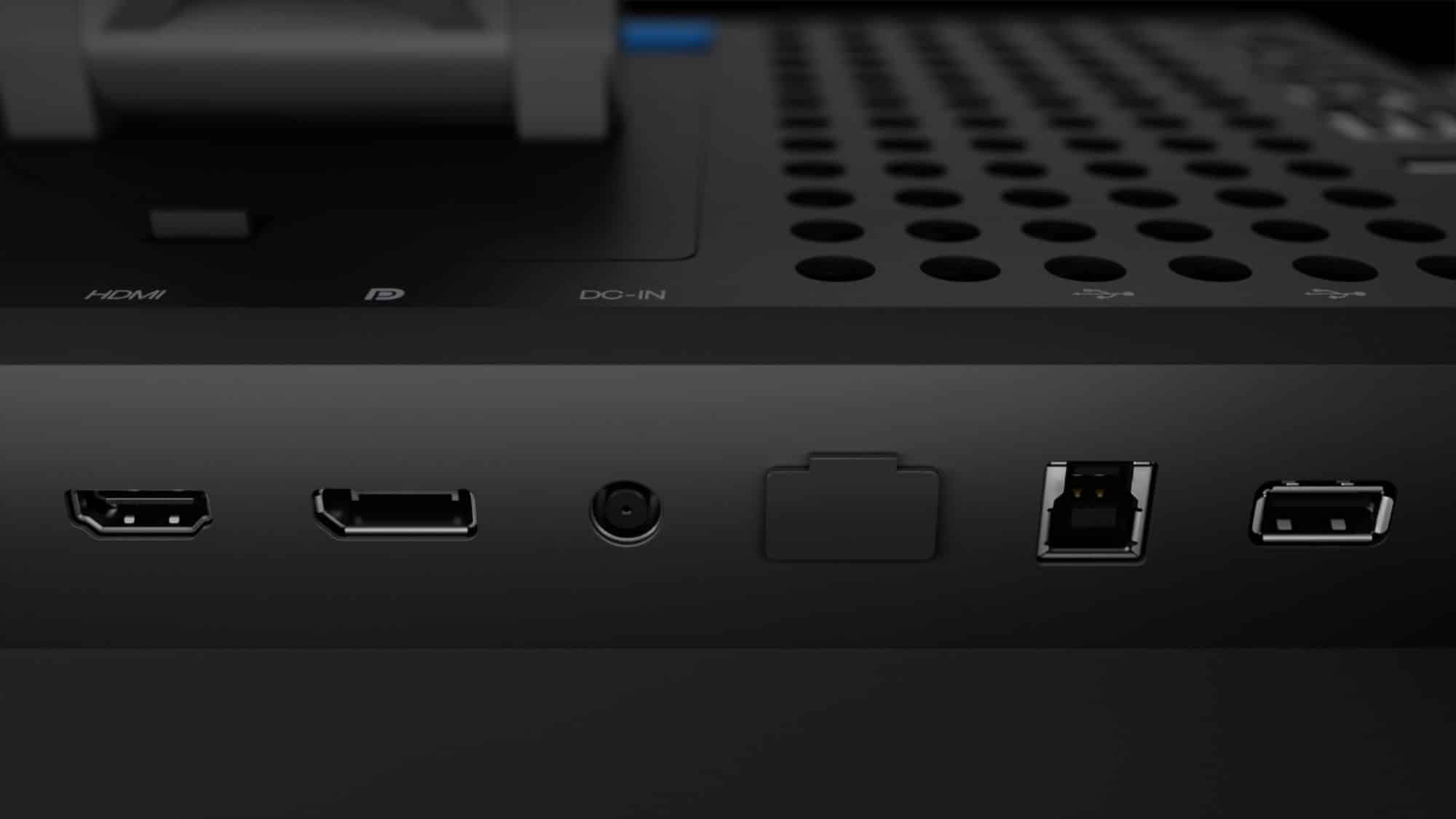 The Lenovo Y27q-20's I/O layout offers a slot each for DisplayPort 1.4 and HDMI 2.0, along with four USB 3.0 ports and a 3.5mm jack. That's pretty standard for G-Sync gaming monitors, but this model doesn't include the exclusive FPGA module that limits the connectors. We think it could offer more for the price to enhance its usability for various devices.
The Lenovo Y27q-20 doesn't include speakers like the Harman Kardon-tuned add-on featured by the Y26GQ. It's not a problem since gamers usually use headsets anyway, but we'd like to have as many features as possible from a premium variant. Most might not prefer built-in speakers, but they can become useful in some instances such as for work from home use and watching movies.
Display and Performance
The Lenovo Y27q-20 sports a 27-inch IPS panel with a 2560 x 1440 resolution, a 165Hz refresh rate, and a 1ms boosted response time. The backlight is limited to 350 cd/m2 while the contrast ratio is listed at 1000:1 like most IPS panels. This monitor doesn't advertise HDR capabilities which are rare in this price range where some models offer at least HDR 400.
27-inch 1440p monitors are great for all-around use so they tend to offer the best value for both gamers and professionals. It's a treat to work with the screen format since you get more space without making text microscopic and eye-straining. Games, on the other hand, look considerably better with cleaner lines and sharper textures.
The Lenovo Y27q-20 offers more than 100% sRGB coverage and around 73% for DCI-P3 which are reasonable scores. It also covers 87% Adobe RGB is surprising as well since it isn't tuned for the gamut which is more commonly used on prosumer variants. What's even better is its default color accuracy which only had a deltaE average of 0.65 which is already at an excellent level.
That leaves little room for improvement when calibrating the Lenovo Y27q-20, but that isn't a bad thing. Calibrating the monitor with a colorimeter like the SpyderX lowered its dE to 0.46 which isn't a massive improvement. Most users won't need to even touch the settings apart from the backlight level since the display already looks good once it's unboxed and plugged in.
The backlight on the Lenovo Y27q-20 only managed 335 cd/m2 at 100% brightness which is plenty for daily use. However, it's not as impressive since we are so used to seeing monitors reach for higher outputs. The screen's contrast ratio its main weakness since it only reached 895:1 at 60% brightness which can make it look washed out in dark scenes.
Panel uniformity for the Lenovo Y27q-20  sample could also use some improvements since it showed clouding issues. Full-color images aren't as affected, but black images or dark scenes will show the flaws instantly. Take note that this aspect varies between every unit, so make sure you buy the monitor from a seller that has lenient returns and exchanges rules.
You won't have blurring or ghosting issues with the Lenovo Y27q-20 since it has an excellent response time. You don't even have to push its Overdrive setting beyond its Normal level, provided that you can reach 144Hz or its maximum. IPS screens have recently improved in this regard, reducing the speed advantage of TN panel types.
The Lenovo Y27q-20 is a FreeSync monitor despite heavily advertising G-Sync functionality. It is compatible with the latter via Nvidia's G-Sync Compatible implementation, but it doesn't have the control module found on monitors like the Asus PG279Q. Input lag at 165Hz sits at 5ms, so there is no need to worry about delays or de-synced instances.
Thoughts on the Lenovo Y27q-20
The Lenovo Y27q-20 is a good pick if you are after accurate color and speed for competitive games. The monitor's very capable IPS panel passes the two categories with flying colors, while its aesthetic is a refreshing change compared to the garish or gamer-centric models we have today. We like that its sleek and sophisticated, although its blue accents might clash with some setups since it isn't a common accent color for gaming gear.
But on the other hand, the Lenovo Y27q-20 isn't perfect or at least one of the top choices in the market at its current price range. It has one of the lowest contrast ratios in its category, and it skimps on creature comforts which should come standard. It's a decent 1440p option, but cheaper monitors like the Asus VG27AQL1A offer better overall performance.
Pros:
Sleek, Business-Style Design
Excellent Color and Default Accuracy
Strong Pixel Response Time
Great Build Quality
Free-Sync/G-Sync Compatible
Cons:
Poor Contrast
Limited Connectivity
Higher Input Lag than Regular Monitors
About the Author: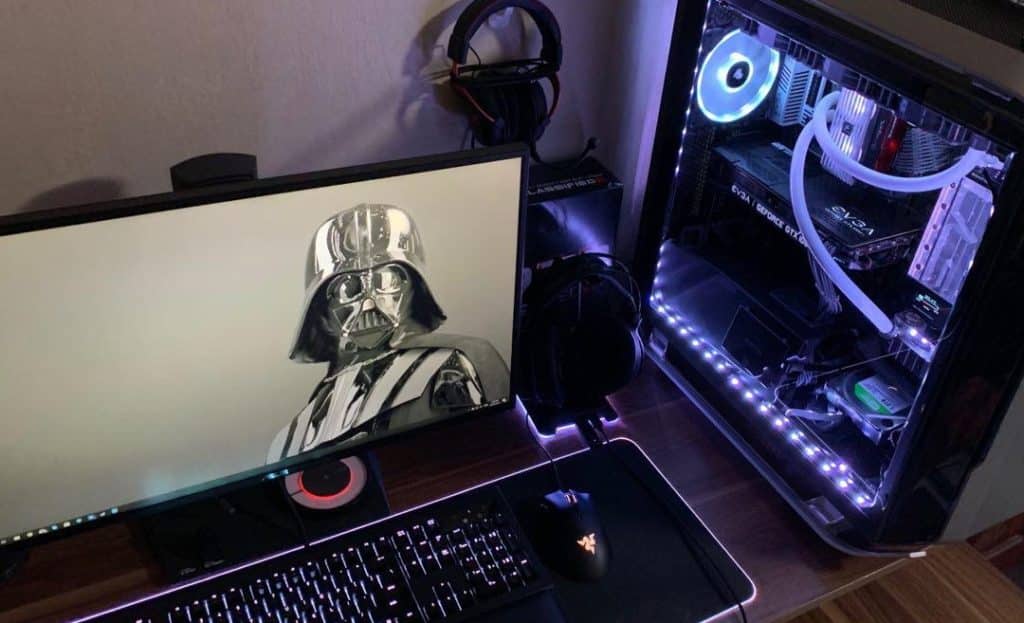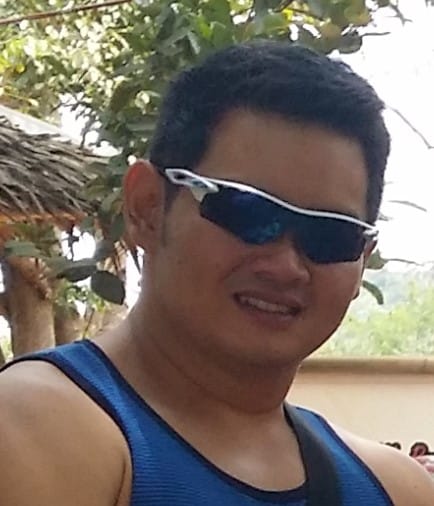 Paolo is a gaming veteran since the golden days of Doom and Warcraft and has been building gaming systems for family, friends, and colleagues since junior high. High-performance monitors are one of his fixations and he believes that it's every citizen's right to enjoy one. He has gone through several pieces of hardware in pursuit of every bit of performance gain, much to the dismay of his wallet. He now works with Monitornerds to scrutinize the latest gear to create reviews that accentuate the seldom explained aspects of a PC monitor.