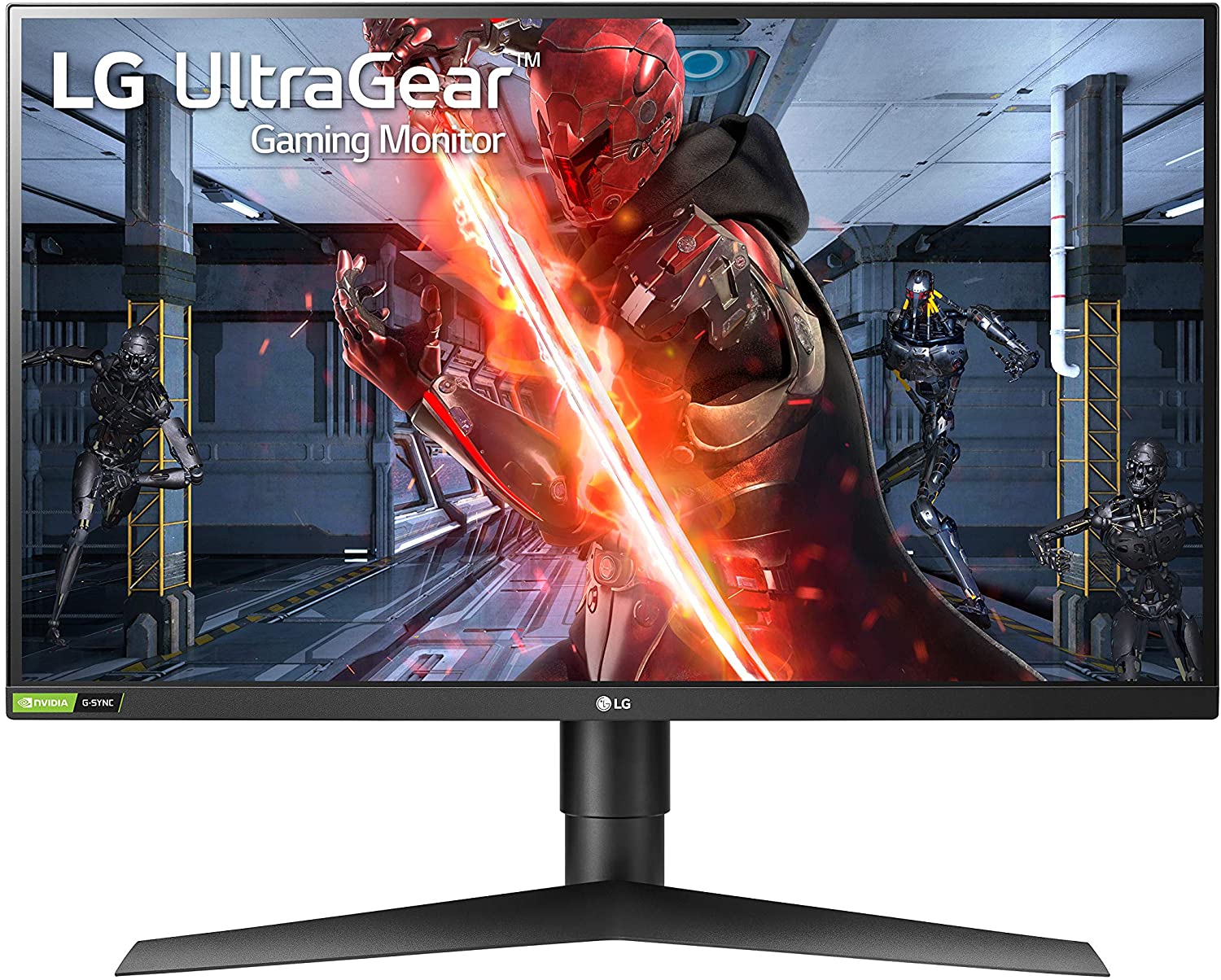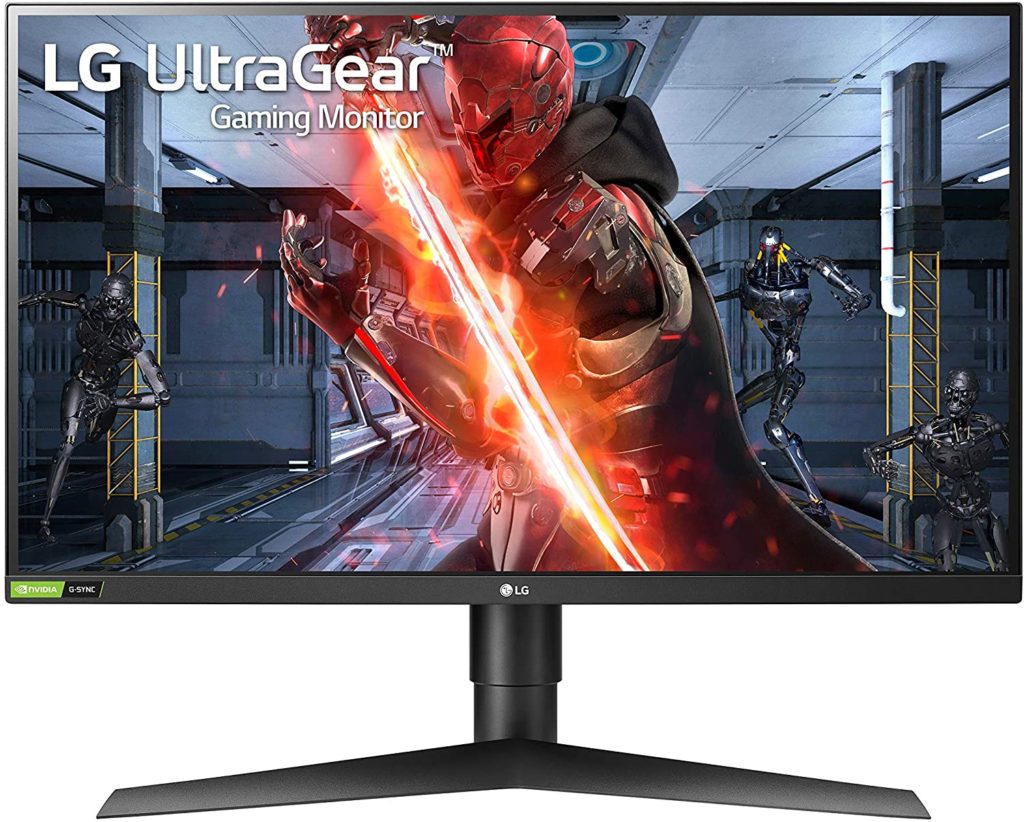 The LG 27GN750 offers eye-popping specs such as a 240Hz refresh IPS panel with both FreeSync and G-Sync compatibility which improves your gaming experience Fast IPS panels, on the other hand, have long been a part of gamers' wish lists for their considerably better color and viewing angles. The LG 27GN750 is a promising prospect due to the brand's expertise in IPS tech, but let's see how it stacks up to the highly-rated Acer Nitro XV 273 X.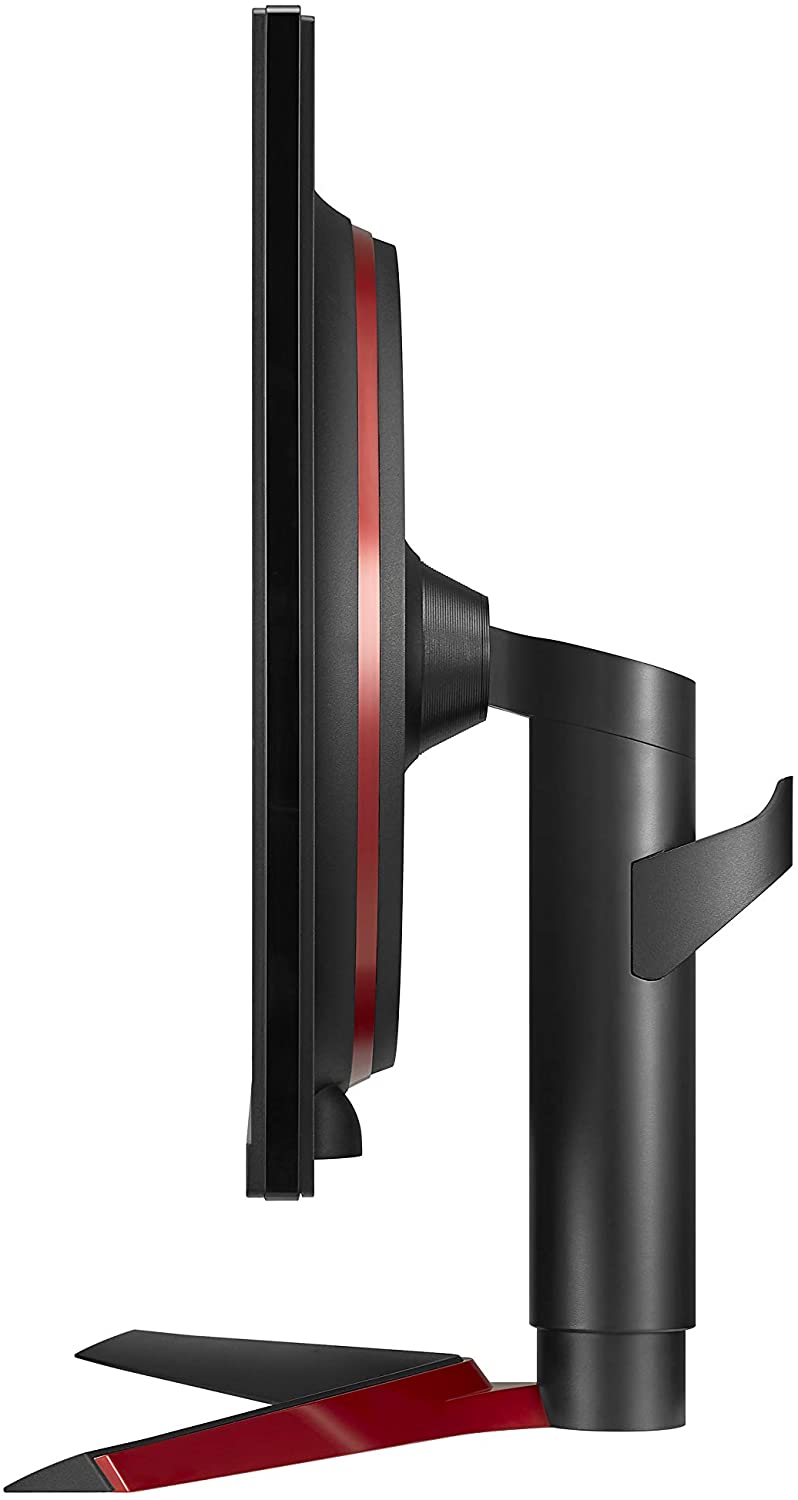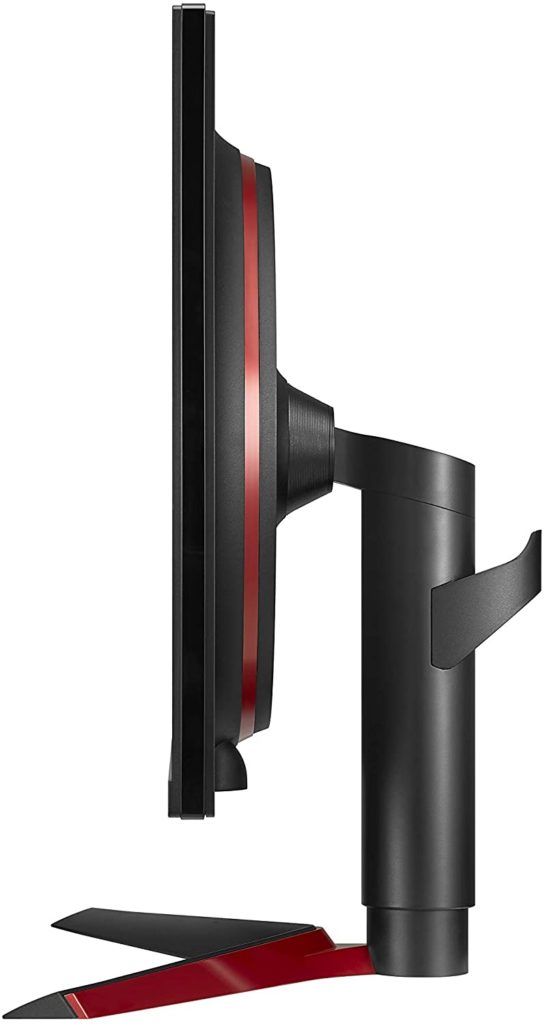 LG 27GN750 Specifications
Screen Size: 27 Inches
Resolution: 1920 x 1080 Full HD
Aspect Ratio: 16:9
Panel Technology: In-Plane Switching (IPS)
Refresh Rate: 240Hz
Response Time: 1ms
Contrast Ratio: 1000:1 (Static)
Brightness: 400 cd/m2
Built-in Speakers: Yes (2 x 2 Watts)
Stand: Height – Yes
Stand: Tilt – Yes
Stand: Swivel – Yes
Stand: Pivot – Yes
VESA Compatibility: Yes
Connectivity: DisplayPort 1.4 x 1, HDMI 2.0 x 2, USB 3.1 x 2, 3.5mm Jack x 1
Dimensions with Stand(WxHxD): 24.17" x 22.56" x 9.45"
Weight: 13.01lbs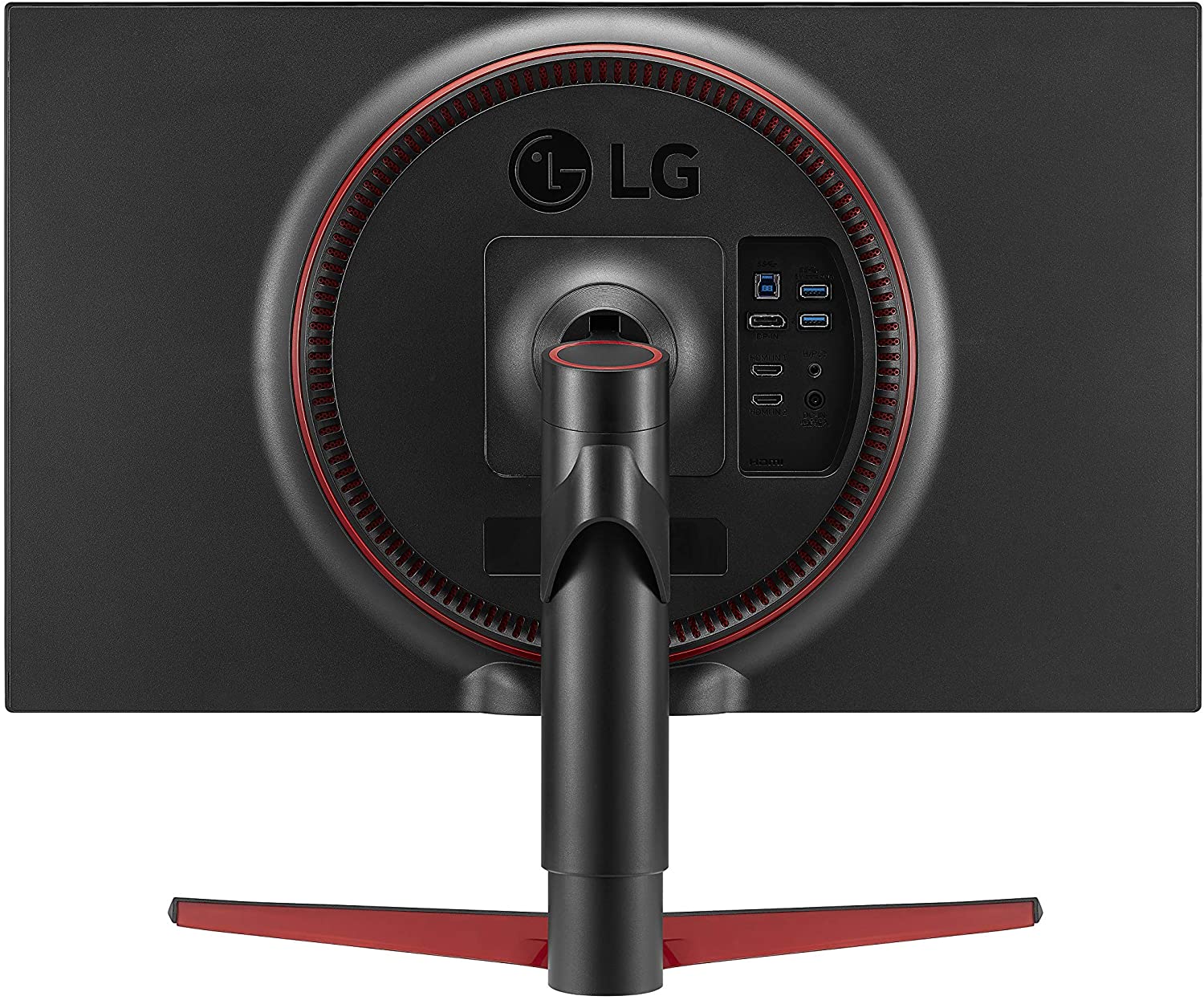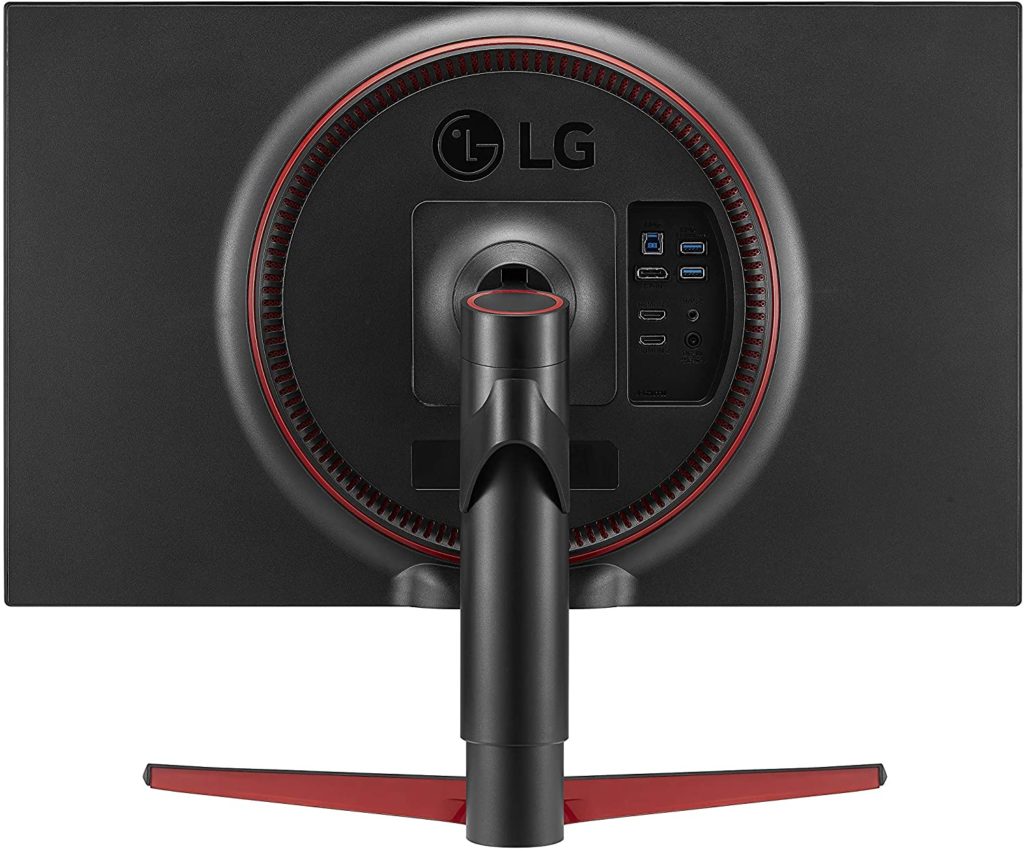 Design and Features
The LG 27GN750 features the sleek and sophisticated aesthetic found on all UltraGear monitors which makes them more palatable to a wider audience. The monitor comes in matte black with a streak of red on some discrete areas of the stand and the chassis. The display is bezel-free on three sides, so you can enjoy the larger screen or have no borders in between multi-monitor setups.
The size of the LG 27GN750 once fully assembled is mostly the same with other 27-inch monitors, but it's slightly taller when fully extended vertically. The boomerang-shaped base has a wide reach, but thankfully, each of the legs is thin so they shouldn't be too intrusive on your desk. This model only weighs 13 lbs, so it's still easy to lug it around if you rearrange your setup regularly or if you still attend LAN parties with your buddies.
Build quality is nothing short of impressive for the LG 27GN750 thanks to its premium heritage that is apparent on all UltraGear monitors. The plastics feel solid while every corner, slit, and seam looks like precision was part of the manufacturing process. The stand also doesn't wobble and make creaking sounds if you try to adjust the display.
The LG 27GN750 doesn't need OSD buttons since it has an OSD joystick and the brand's OnScreen Control feature. The former is easier to use when navigating the monitor's various sub-menus, while the latter lets you adjust a few settings directly in Windows with your mouse and keyboard. Most of LG's displays have these capabilities, and we hope other manufacturers would follow and move away from multiple buttons.
The stand that comes with the LG 27GN750 is fully-adjustable so a preferable and comfortable view angle is readily doable. You can tilt, swivel, pivot, and raise the height of the display according to your needs. VESA mounting is also possible, but it's only necessary if you need to save space or if you are building a multi-display setup.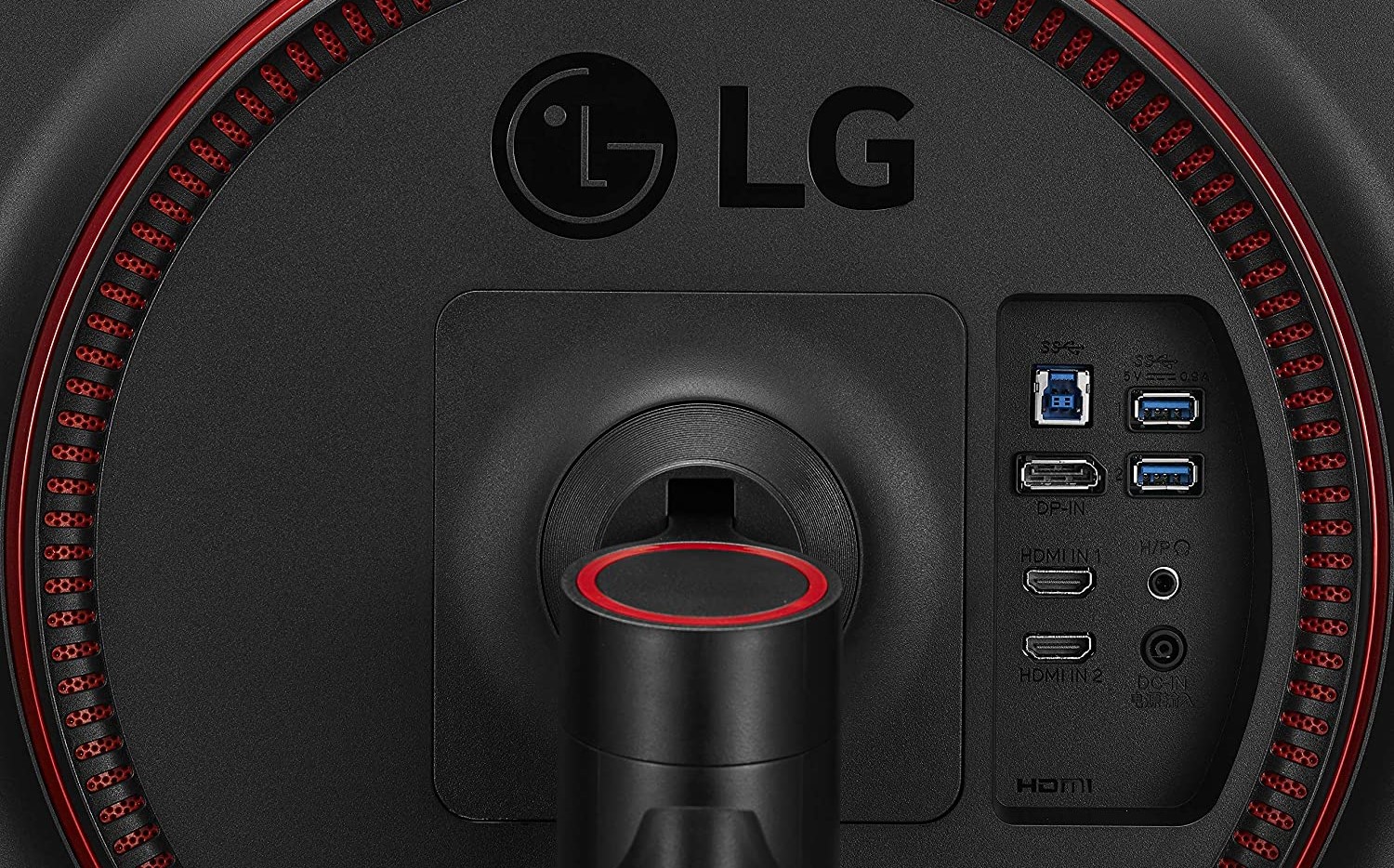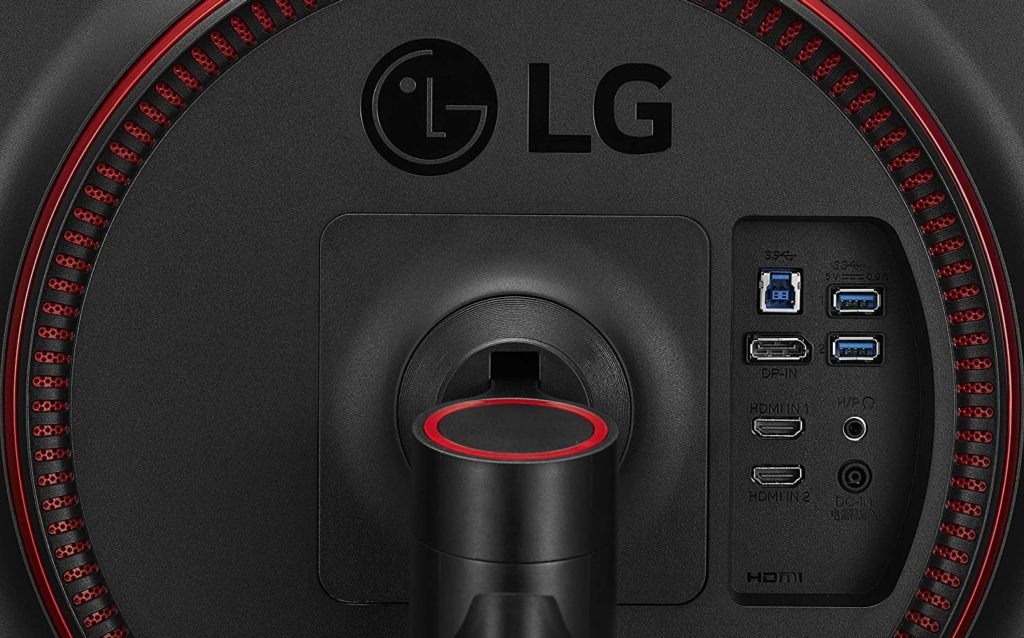 Connectivity with various devices besides your main battle rig shouldn't be an issue as well with the LG 27GN750 since it has plenty. The layout includes DisplayPort 1.4 and dual HDMI 2.0 slots which you can use for consoles, along with two USB 3.1 slots for peripherals. There is also a 3.5mm jack that's solely meant for your headphones.
There is no audio input connector with the LG 27GN750 since it doesn't have built-in speakers. It is hard to imagine where the brand will place it since the main body of the chassis is quite thin, but they are nice to have for the times when your headset gets too hot or if you want to sit back and relax.
Display and Performance
The LG 27GN750 boasts a 27-inch IPS panel with a 1920 x 1080 resolution, 240Hz refresh rate, and a 1ms MPRT response time. The backlight goes up to 400 cd/m2 for DisplayHDR 400 certification, while the contrast ratio sits at a typical 1000:1. HDR 400 isn't as profound when it comes to highlighting details and boosting color, while LG's Nano IPS tech and its benefits are clearly missing with this model.
The first complaint many will lodge for the LG 27GN750 is the lower pixel density of the resolution that's spread out over the 27-inch screen. 1440p is more suited for this size, but you get better visibility that's easier on the eyes for extended periods of gaming or even reading. Seating distance is key to avoiding pixelation, plus it's not much of an issue when fast and smooth graphics are buzzing by the display.
The LG 27GN750 renders 100% of the sRGB and around 83% of DCI-P3, but its default accuracy could be better. The display has a deltaE average of 3.09 out of the box which is still decent, but the starting point of noticeable discoloration in some instances. The color temperature also exceeds the 6500K point, so white backgrounds can look a bit bluish.
Adjusting some settings in the OSD can provide a better dE result of 2.21 which lessens the bluish tint and a more balanced image. However, the main issue here is an incorrect gamma which you can only fix with a colorimeter. Doing so will bring the latter up to a more acceptable level with an excellent dE average of only 0.52.
For gaming purposes, the LG 27GN750 should be fine since the extra saturation in some hues and the cooler tone of the display looks great for most games. However, meticulous users who are also into editing work might have to look elsewhere.
Another limitation of the LG 27GN750 is its contrast which barely breached 850:1 at 30% backlight level. The screen looks grayish when dark or all-black images are on display, unlike some of the brand's Nano IPS offerings which can provide better results. The backlight also doesn't reach its rated level at 351 cd/m2, but that's more than enough for daily use.
Panel uniformity for the LG 27GN750 could also be better due to backlight leaks on the top and bottom edges of the screen. You will see some clouding and loss of contrast on the adjacent quadrants, but they aren't as noticeable in bright or fully-colored images. Take note that this aspect varies between every unit, so it is possible to get one without backlight bleeding.
One of the best benefits of the LG 27GN750 is its brilliant pixel response time compared to other high-refresh IPS variants in the market. Smudges and trails are minimal, especially if you use the monitor's Fast overdrive setting at 240Hz operation. You do, however, have to drop that to the Normal level if you are gaming below 144Hz.
The LG 27GN750 works with both FreeSync and G-Sync so all gamers can enjoy buttery-smooth frames without tearing or stuttering. Buying a monitor like this is practical since you won't be stuck with one GPU brand every upgrade cycle. The 27GN750 is one of the fastest gaming monitors around when it comes to input lag, clocking in at only 2.5ms which is next to nothing.
Thoughts on the LG 27GN750
The LG 27GN750 is an excellent buy if you want an ultra-fast gaming monitor with the benefits of IPS such as good color reproduction and wide viewing angles. This model has one of the best pixel response times and input lag ratings available, making it fantastic for fast-paced or competitive titles. The device is well-designed and durable, extending the UltraGear line's reputation of quality.
However, you have to live with a few limitations that come with the benefits of the LG 27GN750's IPS panel. The contrast on this variant is quite low, and it's hard to correct the deviances brought about by the screen's gamma. The LG 27GN750 is an excellent buy if speed is the priority, but the Acer XV273 X has the advantage in overall image quality.
Pros:
240Hz Refresh Rate
Great Gamut Coverage
Very Low Input Lag
Fast Pixel Response Time
FreeSync and G-Sync Compatible
Cons:
Low Contrast
Poor Gamma
Needs Better Factory Calibration
Difficult to Calibrate (Needs Colorimeter For Best Results)
About the Author: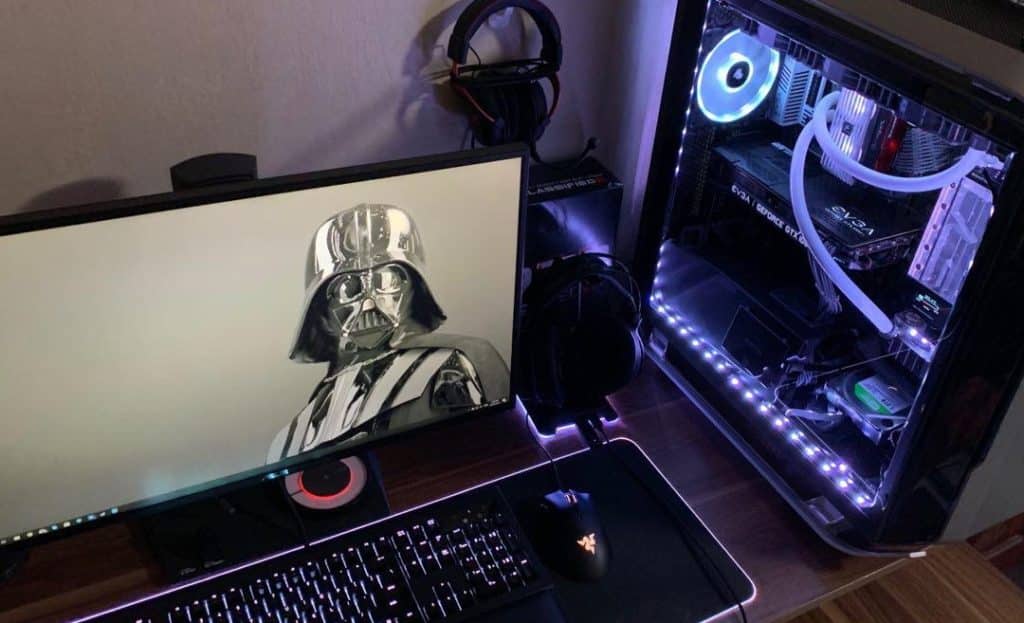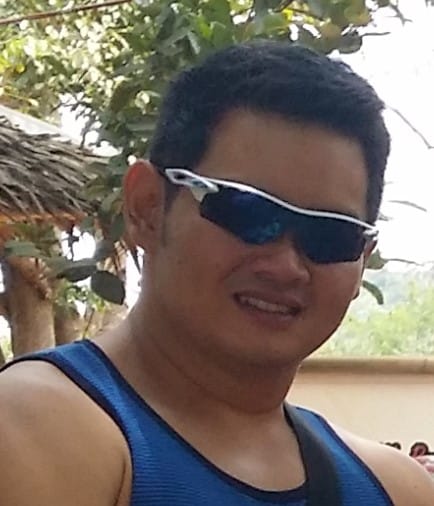 Paolo is a gaming veteran since the golden days of Doom and Warcraft and has been building gaming systems for family, friends, and colleagues since his junior high years. High-performance monitors are one of his fixations and he believes that it's every citizen's right to enjoy one. He has gone through several pieces of hardware in pursuit of every bit of performance gain, much to the dismay of his wallet. He now works with Monitornerds to scrutinize the latest gear to create reviews that accentuate the seldom explained aspects of a PC monitor.