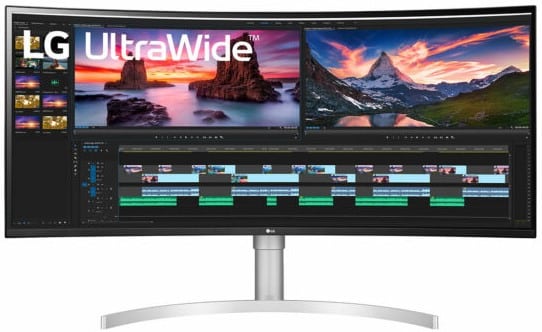 The LG 38WN95C-W which has already been paraded around as early as December last year is finally arriving to impress enthusiasts. It's not as wide as the 49ers we've reviewed in the past, but its 38-inch panel with a gorgeous 3840 x 1600 resolution is awe-inspiring for both gaming and productivity. LG is bringing out the big guns with this model, but the bad news is it will cost you a whopping $1599 at release.
But with that price, you are getting an impressive array of specs, starting with the high-resolution Nano IPS panel. The 144Hz native module can be overclocked to 170Hz, plus it is rated to produce up to 98% of DCI-P3. The LG 38WN95C-W is also DisplayHDR 600 certified, meaning users can enjoy an appreciable and noticeable boost in HDR quality.
The LG 38WN95C-W has a Nano IPS panel, but its contrast remains at 1000:1 unlike some of the first few models that listed 1300:1. The backlight on the other hand is rated at 450 cd/m2, but its capable of pulsing to 600 cd/m2 when HDR content is active. This model is compatible with both FreeSync and G-Sync, so you won't have to upgrade to another model if in case you swap GPU brands.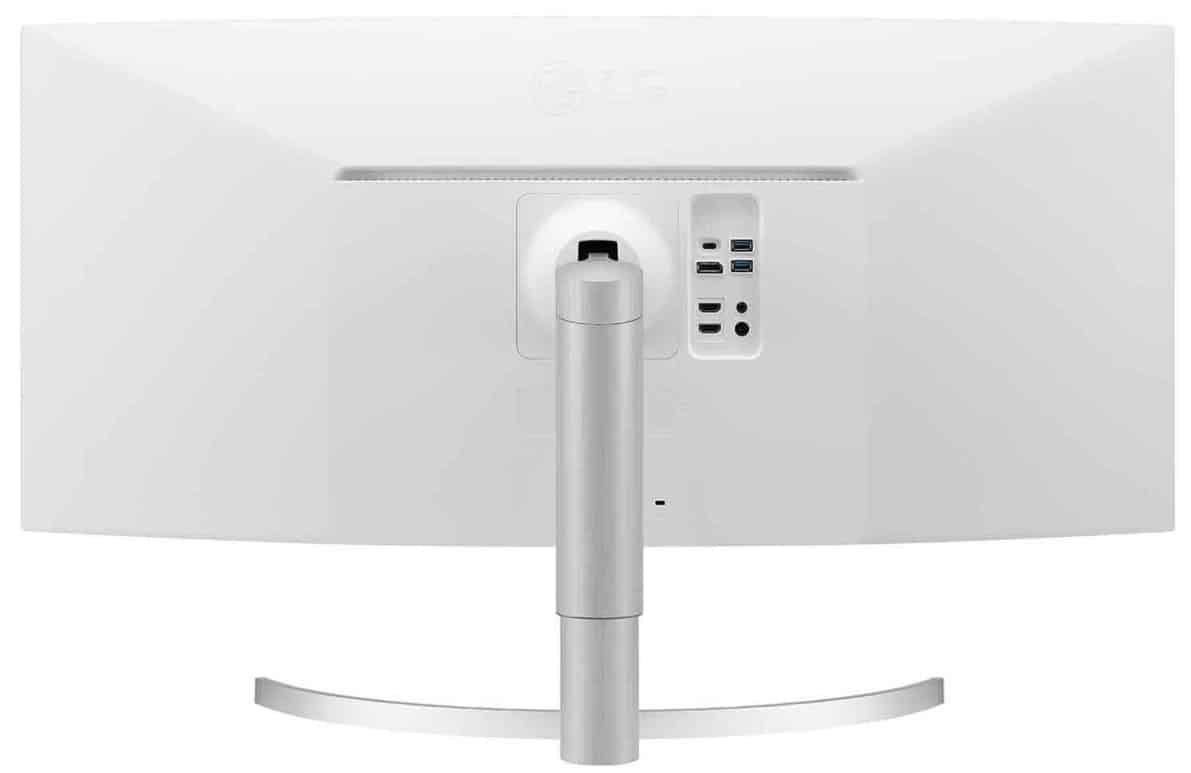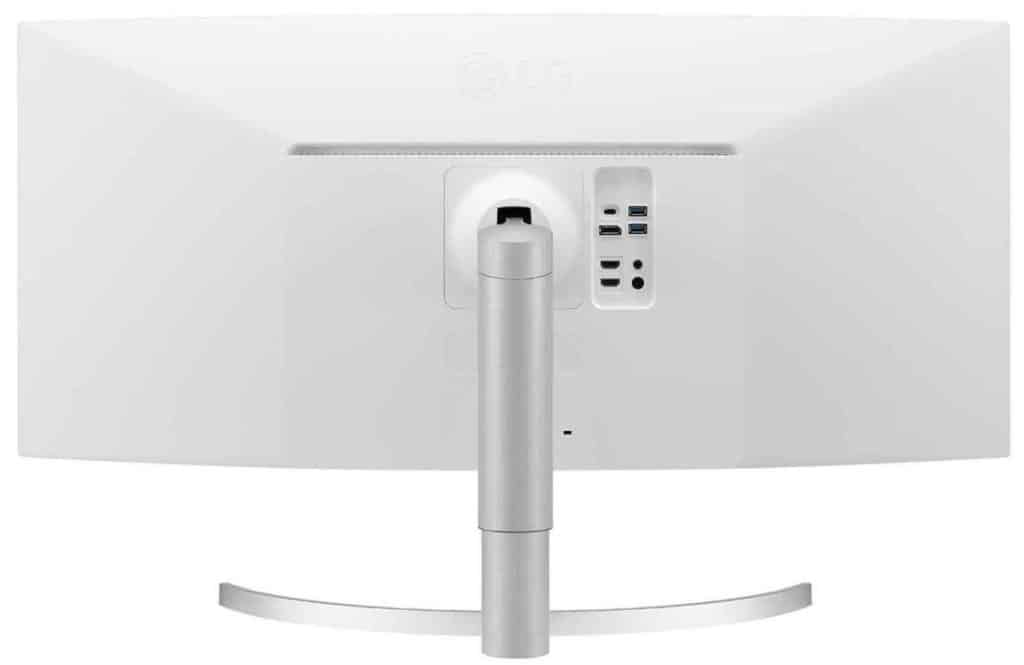 The LG 38WN95C-W also retains the similar aesthetic we've seen on previous models like the LG 34WK95C. The silver and white combination is usually used for the professional-use models, and we think that it is great that we are getting one that has gamer-grade specifications. LG's ArcLine design which looks timeless and elegant is still present in this model as well.
Another special feature of the LG 38WN95C-W is its Thunderbolt 3 connector which is capable of up to 94 Watts of charging power. This, along with the HDMI 2.0 and DisplayPort 1.4 makes the monitor a formidable option for power users who own several devices which include a USB-C laptop like the latest MacBook Pros. You can use the monitor with a powerful PC for gaming, while the TB3 port lets you dock your portable workstation without needing extra power from a separate source.
The LG 38WN95C-W is already starting to arrive for pre-order from some retailers, including the brand's official product page. Some EU retailers did mention a June 19th shipping date, so it won't be long until it becomes fully available. The SRP as mentioned sits at $1599, but we expect it to drop down considerably when stocks stabilize.
Keep checking this page for the latest updates which we will add to this article once they become available.
About the Author: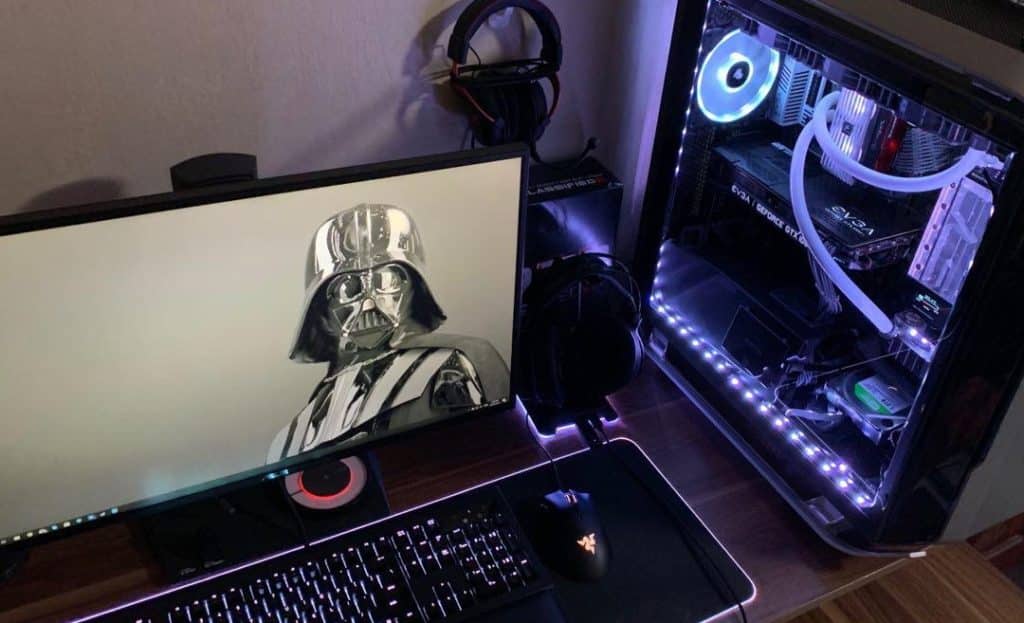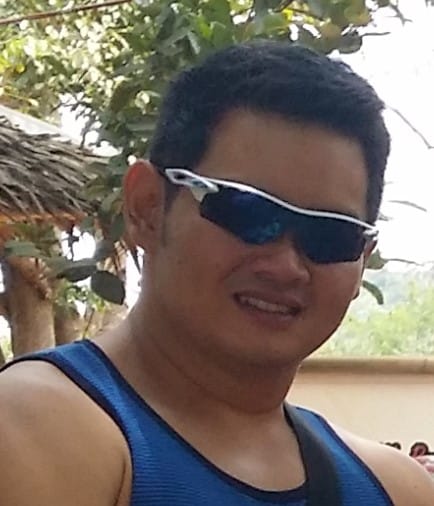 Paolo is a gaming veteran since the golden days of Doom and Warcraft and has been building gaming systems for family, friends, and colleagues since his junior high years. High-performance monitors are one of his fixations and he believes that it's every citizen's right to enjoy one. He has gone through several pieces of hardware in pursuit of every bit of performance gain, much to the dismay of his wallet. He now works with Monitornerds to scrutinize the latest gear to create reviews that accentuate the seldom explained aspects of a PC monitor.