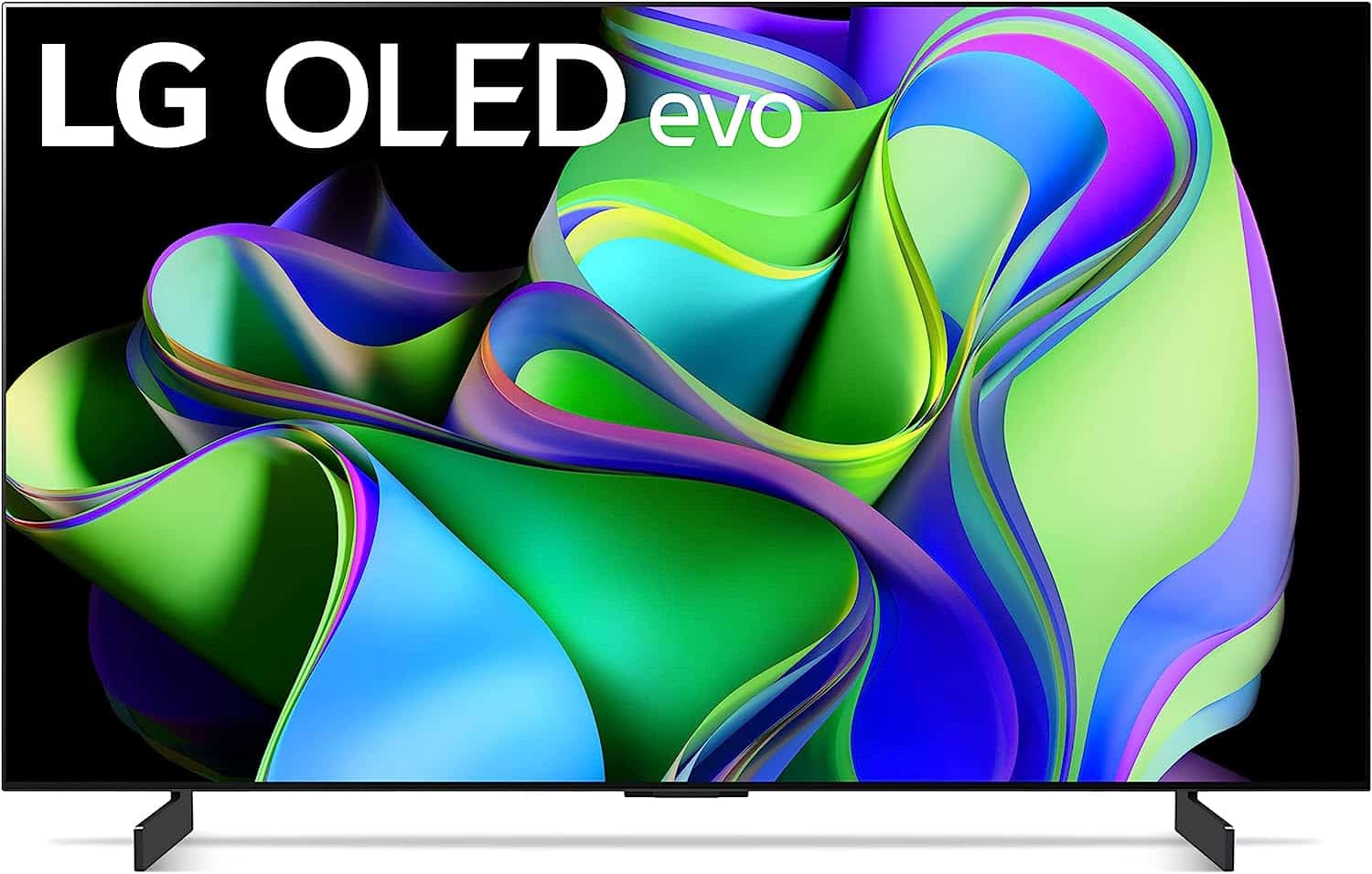 The LG 42C3 succeeds the most successful 4K TV lines in the PC and console gaming markets. This 42-inch variant is perfect for desktop use, but the series is available in larger sizes of up to 83 inches for the ultimate couch gaming theater setup. The LG 42C3 isn't exactly cheap, so let's check it out to see if it's a worthy upgrade to the best-selling C2 series predecessor.

LG 42C3 Specifications
Screen Size: 42 Inches
Resolution: 3840 x 2160 4K
Aspect Ratio: 16:9
Panel Technology: OLED
Refresh Rate: 120 Hz
Response Time: <0.1ms
Contrast Ratio: Infinite
Brightness: Unspecified
Built-in Speakers: Yes (2.2 Channel; 40 Watts Total)
VESA Compatibility: Yes (300 x 200)
Connectivity: HDMI 2.1 x 4, USB 2.0 x 3, RJ45 x 1, RF Connection x 1, RS-232C x 1, Optical x 1, Bluetooth and Wi-Fi Wireless, 3.5mm Jack Out x 1
Dimensions With Stand(WxHxD): 36.7″ x 22.7″ x 6.7"
Weight: 22.3 lbs
Design and Features
Visually, there is no massive difference between the LG 42C3 and its predecessors since you can't really do much with an ultra-thin chassis. It has a matte black chassis for that clean look that doesn't overpower its beautiful panel. The screen barely has any bezels, so you get every bit of viewing real estate it has to offer.
There's no escape from the size of the display since it's obviously bigger than most dedicated monitor products. This variant still uses two feet as its base, so you might need a wide desk to accommodate it, plus other peripherals.  The whole device only weighs 22.3 pounds when fully assembled, so it is not as heavy as something like the Dell U4323QE, which is almost double.
The TV's build quality is pristine and comparable with most high-end TVs that usually cost a few thousand dollars. Every bit and edge looked like they were machined with precision, so there were no cosmetic defects like uneven seams or gaps. The base does a good job of keeping the monitor upright so it won't topple just like that.

The LG 42C3 OLED doesn't have an OSD joystick, but it does have a full-featured remote control. It is easier to use and more functional, although it can feel weird if used in a desktop setup. However, the only real hassle there will be the battery replacement if you don't keep a few of them handy.
The LG 42C3 OLED doesn't have an ergonomic stand, and it only has a fixed base to keep it upright. That's understandable since this product is primarily a TV and not a desktop PC monitor. You can use VESA mounts for better flexibility, but compatible options will cost a bit more.

Its connectivity layout didn't change much compared to the C2, but there is very little demand to do so. The TV has four HDMI 2.1 slots that support 4K 120Hz flawlessly, three USB 2.0 ports, an RJ45 LAN port, and audio ports potions like optical and analog. It also has Wi-Fi and Bluetooth 5.0 connectivity for internet connectivity and seamless integration with other devices.
Its Wireless features complement the TV's webOS 23 system and its accompanying media applications. The TV runs popular platforms like Apple TV and Netflix, plus a few more that you can download via the webstore. webOS isn't as refined or smooth as Android TV, but it works quite well on the brand's higher-tiered offerings.
Another advantage the LG 42C3 OLED has over PC monitors is its entertainment-grade speakers. The up-firing 2.2 setup has two satellites and woofers with 40 watts of power, so it can fill up a room with sound nicely. The C3 is also designed to sync with audio products like soundbars for the brand, allowing the TV to utilize all channels for deeper and clearer sound.
Display and Performance
The LG 42C3 OLED offers an impressive 42-inch OLED panel with a 3840 x 2160 resolution, a 120Hz refresh rate, and a sub-0.1ms response time. It offers infinite contrast because it's OLED, but LG did not specify its typical and peak brightness output. It also did not mention HDR certification, but it is not necessary for a product like this.
A 42-inch display won't be as sharp as a 4K desktop monitor, but the higher pixel count is still there. You have to sit back a little further from your desk and adjust your chair or desk's height so the screen doesn't tower over you. It's great for games and movies, although text clarity won't be as good as on a PC monitor due to the unique subpixel payout.
The LG 42C3 OLED covers 100% sRGB and 99% of the DCI-P3 color space for stunning vibrancy in games and movies. Its default accuracy isn't great, with a deltaE average of 3.56 due to the extra wide gamut coverage. It is not great out of the box for editing, but the extra high saturation levels can be welcome for games and movies.
Calibrating it reduced the dE average to 2.53, which is a bit better than most results we saw from other extended gamut displays. It is still not great for editing or content creation at this point, but doing this corrected some minor issues, like the screen's color temperature. Getting a colorimeter isn't worth it since it doesn't fully respond to calibration.
The LG 42C3 OLED reached 467 cd/m2 in SDR, but it peaked at a healthy 821 cd/m2 when its HDR mode is active. LG has a new feature called Brightness Booster Max which helps the C3 reach higher peak levels than the C2 without increasing the risk of burn-in. Its contrast is indeed infinite so that it can provide the truest blacks and very compelling night or dark scenes.
Panel uniformity for the test sample was also nearly perfect since the TV doesn't have a regular backlight. Each pixel individually dims and illuminates, so it's even more precise than the most compressive mini-LED backlights out there. No other panel type can match OLEDs in this regard since all the lighting action happens on the panel instead of in separate pieces.
It's also considerably better when it comes to pixel response time since every pixel transitions without relying on a backlight. The display is practically blur-free, making it perfect for fast-paced titles like racing sims or E-Sports games. The 120Hz native refresh rate also helps, but it's a minor factor compared to the OLED panel's natural qualities.
The LG 42C3 OLED is compatible with both FreeSync and G-Sync via HDMI 2.1. It also supports other gaming features like ALLM, so it truly is designed to be more than a luxurious option for movies or Netflix. Its input lag sits at 10ms at 120Hz, making it twice as fast as most TVs on the market.
Thoughts on the LG 42C3 OLED
The LG 42C3 OLED is a fantastic upgrade if you want a TV-sized display with undisputed HDR performance, contrast, and pixel response time. It's a great upgrade over the predecessor due to the higher peak brightness and improved image quality. We also like the redesigned base and audio package, which improves the ownership experience further.
The accompanying limitations are still there, but the glaring hindrance with this model is its currently higher price. The 42C2 is more affordably by around $300 at the time of review, and it isn't as bad of a deal since its disadvantages can be considered minor. However, this option is still a great upgrade, and we wouldn't hesitate to get one if it is within our personal price range for our battle stations at home.
Pros:
Fantastic HDR Performance
Infinite Contrast and Higher Peak Brightness
Rich Colors
Excellent Features
Cons:
Expensive
Inaccurate Color
About the Author: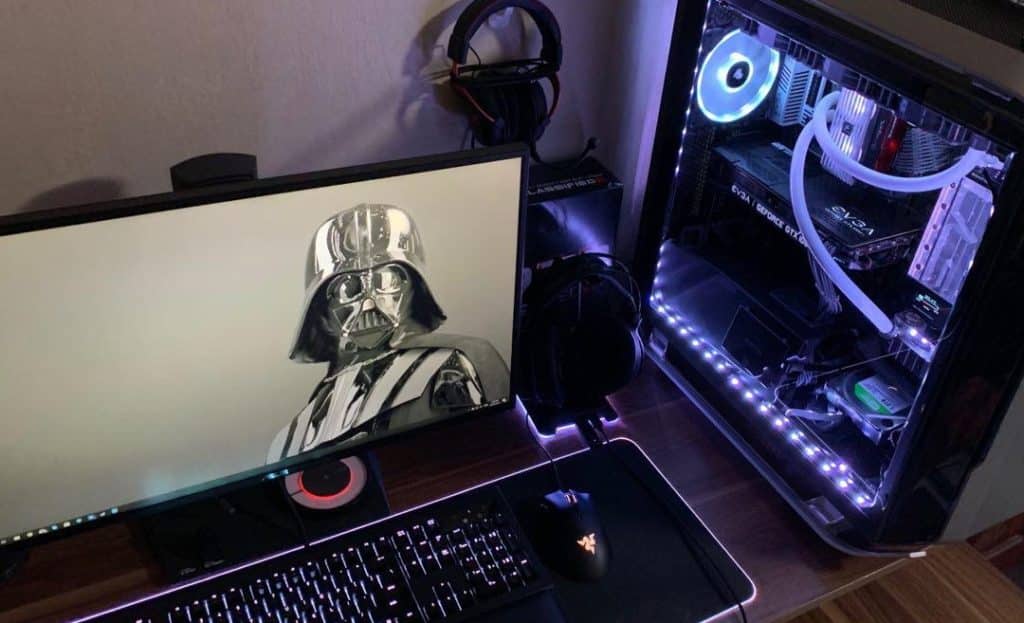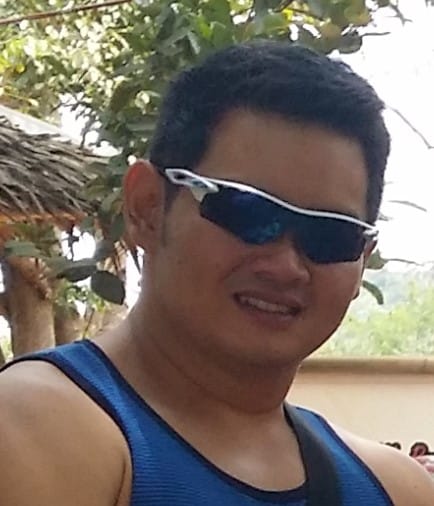 Paolo has been a gaming veteran since the golden days of Doom and Warcraft and has been building gaming systems for family, friends, and colleagues since junior high. High-performance monitors are one of his fixations; he believes that every citizen's right to enjoy one. He has gone through several pieces of hardware in pursuit of every bit of performance gain, much to the dismay of his wallet. He now works with Monitornerds to scrutinize the latest gear to create reviews that accentuate the seldom explained aspects of a PC monitor.