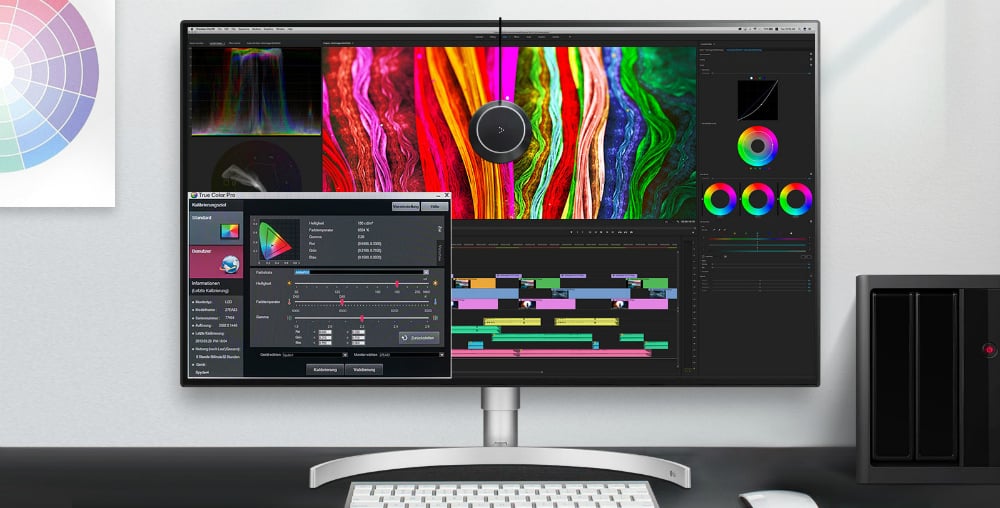 LG HDR 600 monitors is a significant part of the brand's push for dominance in the HDR display market which is currently enjoying consumer popularity. We've tested several HDR-compatible monitors such as the LG 27UK650 which are capable of excellent imaging performance but are severely limited by their HDR 400 qualifications.
It seems that the Korean tech giant is geared towards offering models with more powerful specs to meet the demand. The LG 32UL750 and the LG 32UL950 are both HDR 600 certified to provide a substantially better HDR visual experience.
LG 32UL750 – 4K VA Monitor with HDR 600 and USB-C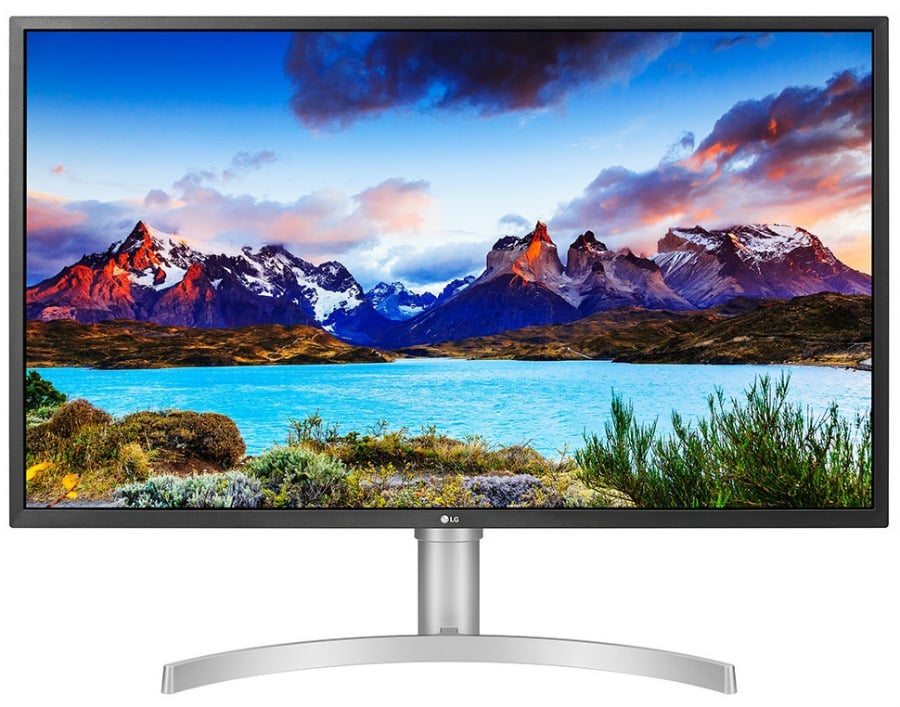 The LG 32UL750 features the brand's latest aesthetic direction composed of a thin chassis and the Edge-Arcline stand. However, unlike the brand's IPS offerings, this VA-type variant still includes bezels which make it less attractive. The frontal design of the screens is dictated by the type of panel used, with VA panels having thicker panel borders than most.
The crescent-shaped stand for the LG 32UL750 is limited to tilt and height adjustment due to the size of the display. Larger displays are unsuited for portrait orientations anyway since they will appear too tall for most users. You can, however, remove the mechanism via a QD lock to replace it with a 100 x 100 VESA mount.
The LG 32UK750's I/O panel isn't your typical layout since it includes the latest connectors which are fit for today's visual standards. The ports include DisplayPort 1.4, dual HDMI 2.0 slots, and a USB-C receptacle. There is also a pair of USB 3.0 connectors and 5-Watt speakers. It's interesting to note that the USB-C slot can deliver 60 Watts of charging power, making this model a suitable dock for the smaller MacBooks and similar laptop variants.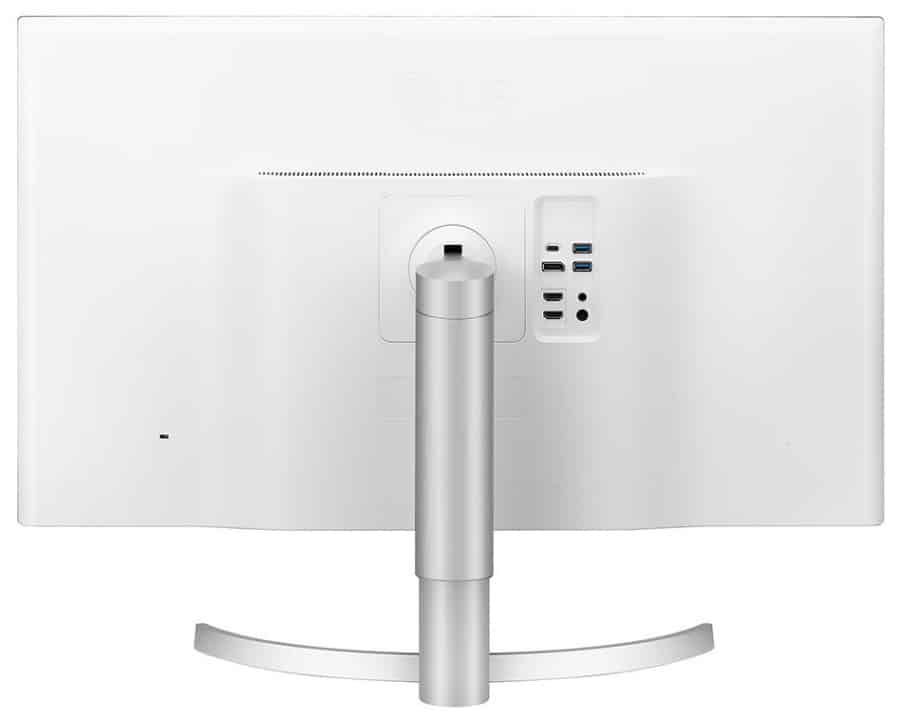 The LG 32UL750 features a 32-inch VA panel from Innolux with a 3840 x 2160 resolution, 60Hz refresh rate, and 4ms response time. It's rated to have a contrast ratio of 3000:1 and paired with a 400cd/m2 backlight which can pulse to 600cd/m2 for HDR content. This display supports VESA's DisplayHDR 600 standard, which activates when the monitor detects an HDR10 signal.
The panel is capable of 10-bit color for extreme vibrancy, reaching 95% DCI-P3 coverage as advertised by the brand. But what stands out is its backlight which has local dimming capabilities aside from the 600cd/m2 boost. This combination gives the LG 32UL750 an improved color output. LG HDR 600 monitors are some of the best when it comes to HDR performance save for the FALD-equipped two-grand models.
The LG 32UL750 is also FreeSync compatible, although the functional range is undisclosed as of this time. This feature makes the monitor a perfect solution for high-end AMD PCs or the Xbox One X, which supports 4K, HDR, and FreeSync courtesy of its latest updates.
LG 32UL950 – 4K Nano IPS Monitor with HDR 600 and Thunderbolt 3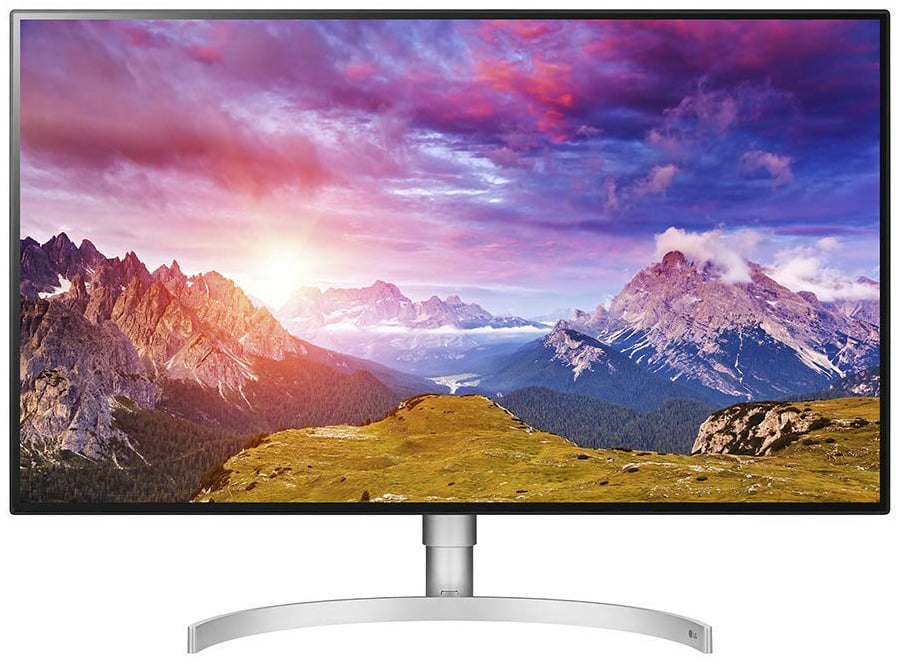 The LG 32UL950 is the more sophisticated variant of the UL series due to numerous improvements it carries in its Nano IPS panel. The first and most apparent benefit of going IPS is the 4-side borderless design which comes standard to the brand's IPS offerings. 4K fits perfectly in 32-inch monitors and having no bezels to deal with enhances the visual experience further.
The LG 32UL950 follows the brand's design character closely, with thin housings and the signature Edge ArcLine stand. This model and the one above are available in white (rear), and silver stand as denoted by a W on the model name. Frankly, minimalist monitors like LG's recent releases look better in this color formula.
The included stand for the LG 32UL950 is also limited to tilt and height adjustments. This shouldn't bother most users, but there are some specific setups out there such as those built for streaming that requires more flexibility. You can remove the stand in favor of a VESA armature if you require more articulation.
The panel layout for the LG 32UL950 is much more potent than the 32UL750's due to the inclusion of two USB-C Thunderbolt 3 ports which are rated to deliver 80-100 Watts of charging power. There is also an HDR-capable DisplayPort 1.4b and an HDMI 2.0 slot for video cards and consoles. The package also includes dual USB 3.0 slots and a pair of 5-Watt "Rich Bass" speakers which are advertised to have better audio quality than most offerings.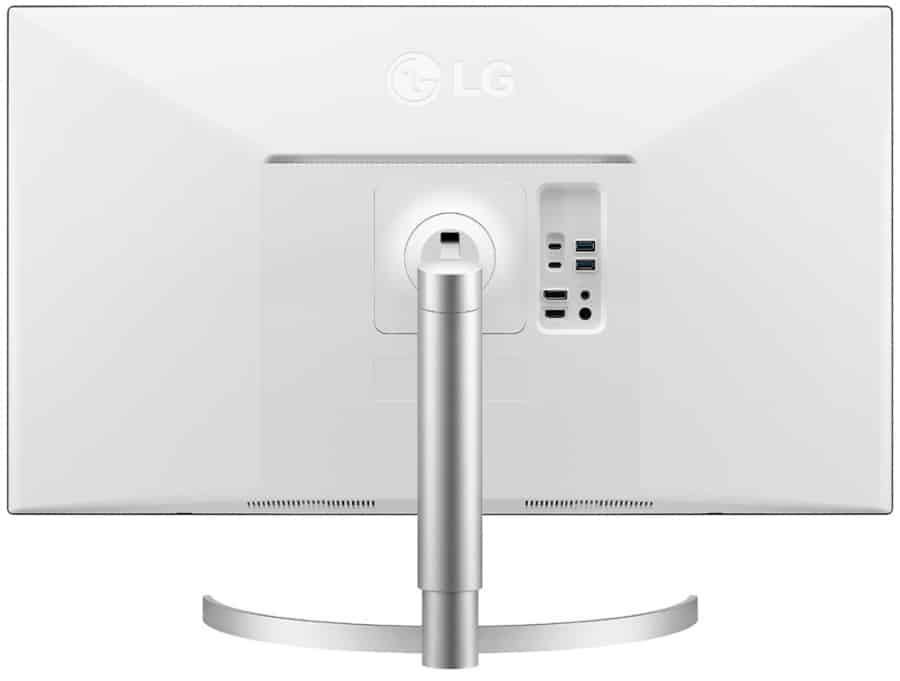 The LG 32UL950 boasts a 32-inch Nano IPS panel with a 3480 x 2160 resolution, 5ms response time, and 60Hz refresh rate. Nano IPS is a term coined by the company for screens with Enhanced Phosphor backlights for more extensive gamut volumes. This tech is comparable to Samsung's Quantum Dot or QLED treatments of their display products such as 4K TVs and gaming monitors.
A typical SDR static contrast ratio of 1300:1 is specified, along with a 450cd/m2 backlight that can pulse to a maximum of 750cd/m2. The LG 32UL950 is advertised to reach 98% DCI-P3 coverage for maximum vibrancy to enable HDR-level imaging. The monitor's DisplayHDR VESA standard requires a 600cd/m2 backlight and 90% DCI-P3, both of which are surpassed by the capabilities of this device.
The LG 32UL950 will arrive factory calibrated and is compatible with hardware calibration via True Color Pro and the compatible colorimeters. Professionals can maximize this monitor for design, so it's more of a high-end, do-it-all display rather than something meant for entertainment.
Of course, the LG 32UK950 isn't a slouch for gaming purposes due to its HDR 600 compatibility which many PC and Xbox One X gamers will appreciate. This model also includes the brand's Dynamic Action Sync technology which lowers input lag considerably for fast-paced play. This variant is also FreeSync-compatible, ensuring AMD GPU and Xbox One users get the smoothest visual experience possible.
Editor's Note: The LG 32UL50 is currently available for purchase, and is listed at $1299.00 in the USA. The LG 32UL750, the VA-equipped with a presumed more reasonable price, is expected to follow shortly.