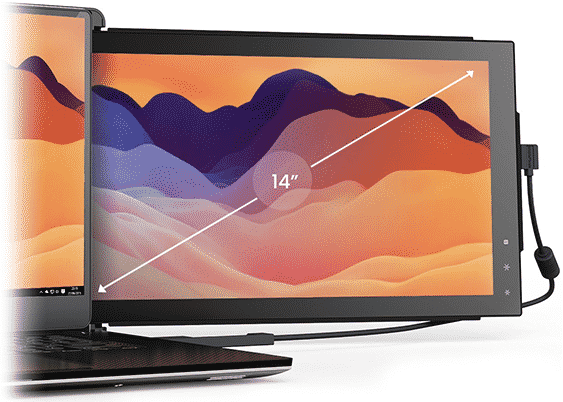 The Mobile Pixel TRIO presents a unique design that lets you utilize the extra screen space with convenience and functionality. it is invaluable for professionals on the go, but it's also reasonably priced for other users to enjoy. Let's check out what the Mobile Pixels TRIO can do to see if it should be your next upgrade.

Mobile Pixels TRIO Specifications
Screen Size: 12.5 Inches
Resolution:1920 x 1080 FHD
Aspect Ratio: 16:9
Panel Technology: In-Plane Switching (IPS)
Refresh Rate: 60Hz
Contrast Ratio: 1000:1
Brightness: 300 cd/m²
Built-in Speakers: Yes
Stand: Height – No
Stand: Tilt – No
Stand: Swivel – Yes
Stand: Pivot– Yes
VESA Compatibility: No
Connectivity: USB-C x 1
Dimensions With Stand(WxHxD): 12.5″ x 8.6″ x .5″
Weight: 1.8 Lbs

Design and Features
The Mobile Pixels TRIO starts out just like any other portable monitor with a slim chassis that makes it fit into your laptop bag easily. The display has a gunmetal finish with a brushed metal texture at the back that looks quite good for a business-oriented product. The display has thick bezels which make it less attractive than its competitors.
It's no bigger than your average notebook, so it is easy to slip into one of the sleeves of your laptop bag. The Mobile Pixels TRIO is also very light at 1.8 pounds, so you won't even feel that it's there. It doesn't look sleek when it's attached to your monitor, but functionality is clearly the priority here.
Build quality for the Mobile Pixels TRIO is decent and the monitor itself is quite durable even if it's mostly plastic. The stand easily bends or flexes, but it doesn't feel like it will easily crack or warp unless you do it intentionally.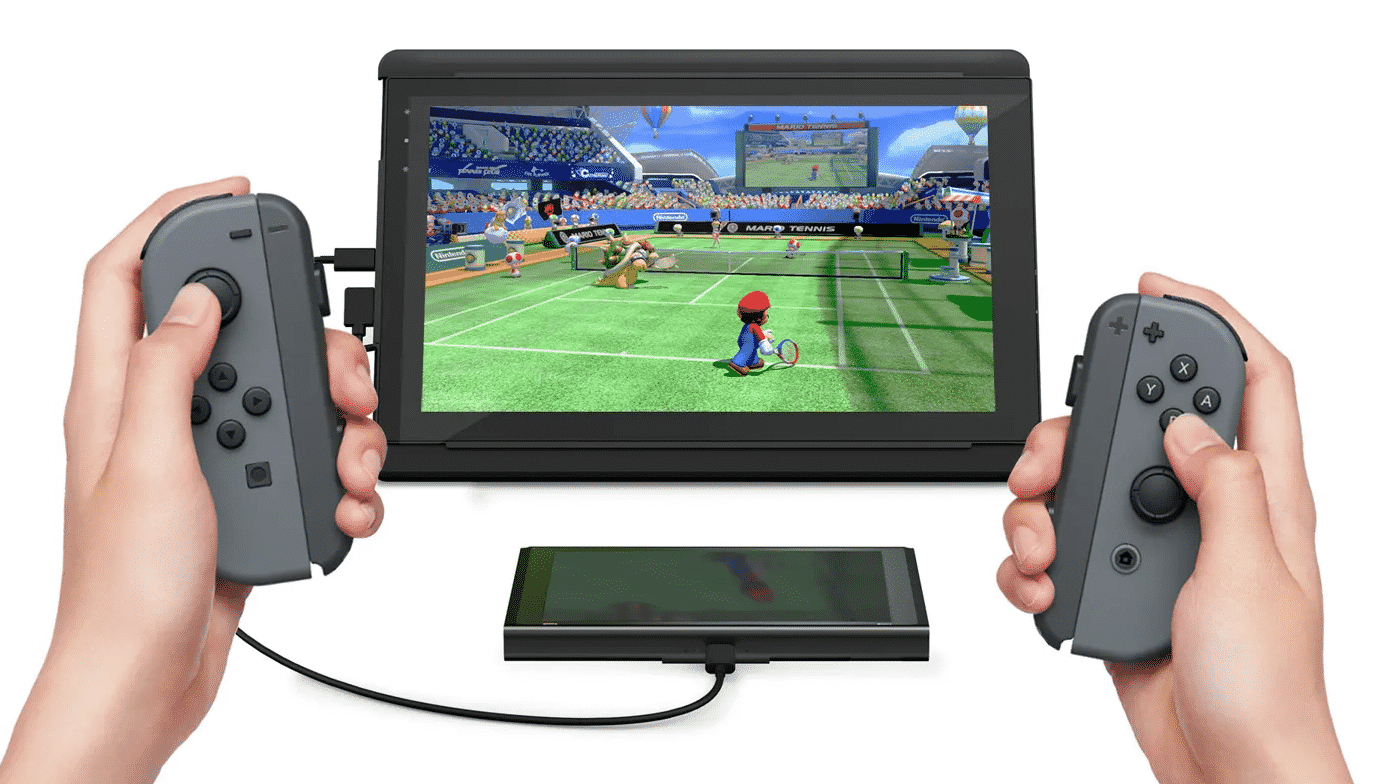 One common complaint with the Mobile Pixels TRIO is its weak magnets which can sag or slide off unnecessarily. Usual solutions include replacing the magnets with stronger ones, but others tend to just prop it up on the table. That defeats the purpose of the design, so we think there is some room for improvement in this regard.
The Mobile Pixels TRIO has buttons for power and its OSD which feel very outdated for a device of this type. We prefer software or an app to control its brightness especially since there's already a lot going on with its design. However, its OSD is quite modest, so there is very little need for a more tactile alternative for adjusting simple settings like brightness or contrast.
Another uncommon feature of the Mobile Pixels TRIO is its stand which is basically a snap-on cover that uses magnets. The monitor doesn't have traditional ergonomics, but you can arrange it in a way where it is swiveled at an angle or rotated to portrait mode. You can also use dedicated clips to clamp two displays and form a triple display setup with your laptop, although it increases its bulk drastically.
One downside we see is that you have to stick thin metal plates to your laptop's cover for the setup to work. That's fine in most cases, but it ruins the aesthetic of the monitor and its resale value if you can't remove the adhesive properly. The provided magnets aren't strong enough as mentioned, so there are some kinks that need to be ironed out.
The Mobile Pixels TRIO only has two USB-C ports for connectivity, but only one of them has power delivery for your laptop. Both ports work with DP Alt Mode, so you can use either if your monitor doesn't need power delivery. It doesn't have the usual 3.5mm jacks, but we all know that users prefer to use the slots on the main device anyway.
The Mobile Pixels TRIO doesn't have speakers which also makes sense to us since the laptop's built-in is guaranteed to sound better. We think these omissions helped keep the price lower, and that's a welcome design consideration as long as it's a seldomly used feature.
Display and Performance
The Mobile Pixels TRIO offers a 13-inch IPS panel with a 1920 x 1080 resolution, a 60Hz refresh rate, and an unspecified response time. Its backlight has a 300 cd/m2 maximum while the contrast ratio is listed at 1000:1 like desktop IPS panels. This model emphasizes productivity more than anything else so it wasn't meant for HDR visuals or fast-paced gaming.
You won't have problems with the 13-inch IPS panel's clarity or visibility, but it might feel cramped for those who are used to desktops. It does, however, complement a regular-sized laptop display quite well with just the right amount of sharpness.
The Mobile Pixels TRIO renders 70% sRGB which is what you can expect from a secondary or portable monitor. its default accuracy is all over the place with a deltaE average of 4.34 which means it will look way off if you have it next to a calibrated laptop screen. Unfortunately, there is no way to calibrate the monitor since it cannot accommodate a colorimeter and its OSD doesn't have the necessary options.
The backlight on the Mobile Pixels TRIO didn't reach its rated specification since it only reached 261 cd/m2. That's great for most cases, but it is not bright enough to fight glare from direct lighting or sunlight like when you are outdoors. Its contrast ratio reached 981:1, but it's still not enough to produce deep blacks.
Panel uniformity for the Mobile Pixels TRIO sample was excellent since there were no backlight or clouding issues on its small screen. there are some variants on the corners, but it's nothing disturbing during regular use. However, note that this is an IPS panel so there are worse units out there.
You can't count on fast response times with the Mobile Pixels TRIO, but that's understandable since it's not designed for gaming. it is prone to noticeable blurring in fast or contrasting transitions, and there is no overdrive feature to help with it. We can only recommend it for casual gaming other than its primary purpose as a productivity display.
The Mobile Pixels TRIO doesn't have Adaptive Sync features so FreeSync and G-Sync are out of the question. That's understandable again since it is not designed for gaming and it's highly unlikely that it will be used for that. Input lag is quite high at 20ms so it won't feel as responsive as its desktop counterparts.
Thoughts on the Mobile Pixels TRIO
The Mobile Pixels TRIO's design makes it an excellent choice for true multitasking on the go. It has a few quirks, but it's easy to use and it is one of the few that can turn your laptop into a triple display setup. Its also decently priced for a special-use monitor when compared to similar offerings.
However, Mobile Pixels TRIO checks all the limitations of portable monitors starting with its lack of OSD options. You can adjust its brightness, but there are no RGB sliders to help with its dismal color accuracy. It's a nice to have a product, but it's only a secondary display that can't be used for tasks that require improved image quality.
Pros:
Unique Design
Reasonable Price
USB-C
Cons:
No OSD or Calibration Options
Adds Bulk and More Cables to Laptop
Mediocre Contrast and Color Performance
About the Author: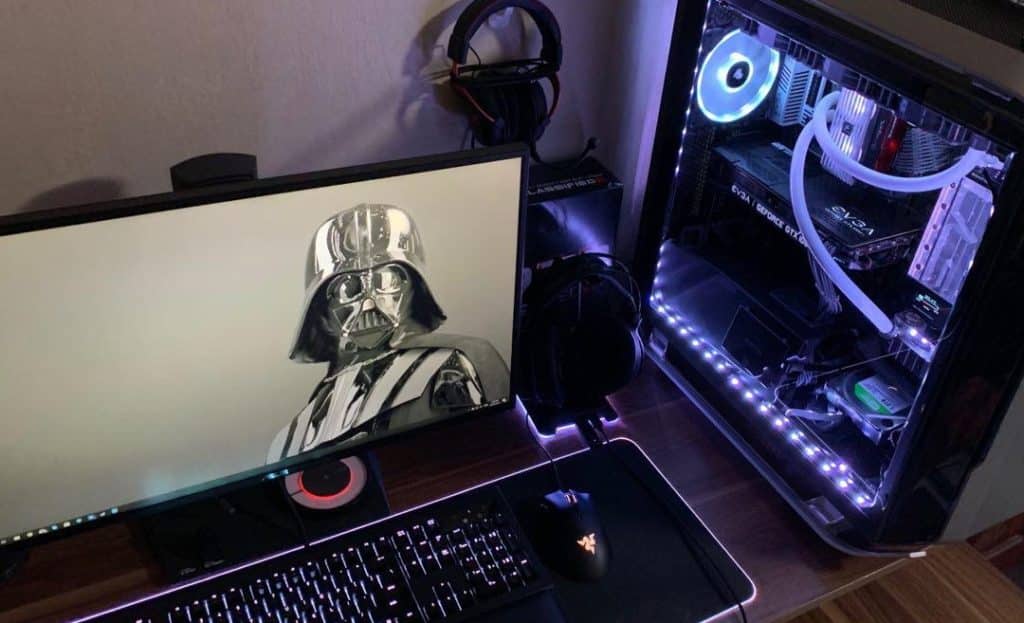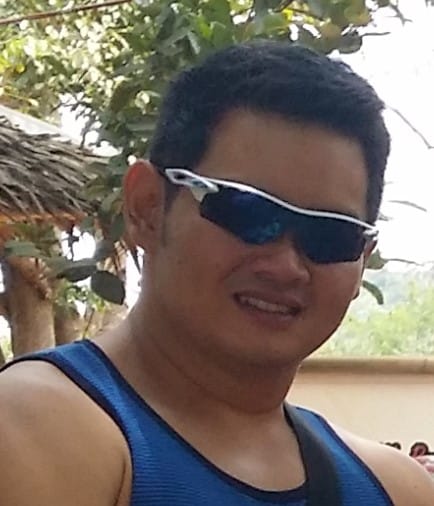 Paolo is a gaming veteran since the golden days of Doom and Warcraft and has been building gaming systems for family, friends, and colleagues since junior high. High-performance monitors are one of his fixations and he believes that it's every citizen's right to enjoy one. He has gone through several pieces of hardware in pursuit of every bit of performance gain, much to the dismay of his wallet. He now works with Monitornerds to scrutinize the latest gear to create reviews that accentuate the seldom explained aspects of a PC monitor.