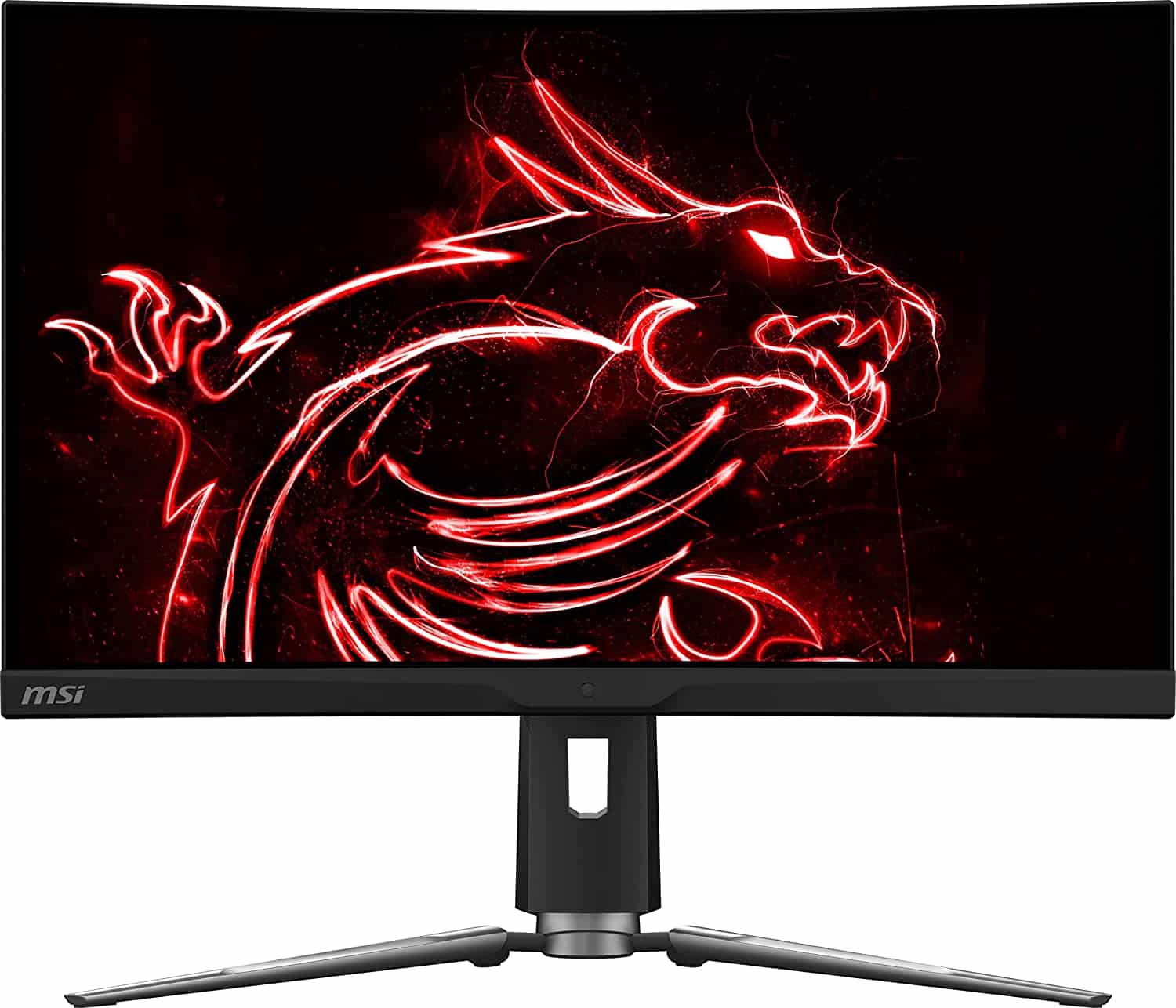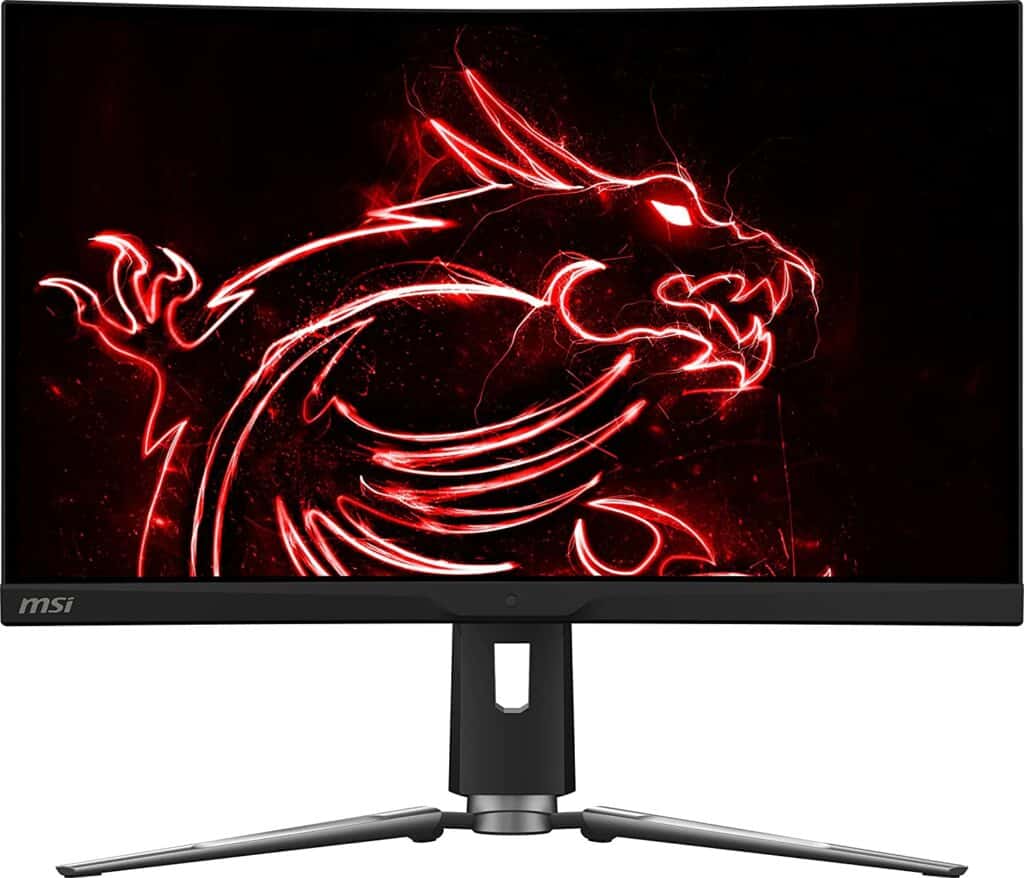 The MSI MPG Artymis 273CQRX-QD is an upscale gaming monitor with a lighting-fast QHD screen that's built to enhance your visual experience. It has plenty of features, but what's most striking about it is its curved VA panel which isn't as popular as Fast IPS in this segment. Let's take a closer look to see what kind of performance the MSI MPG Artymis 273CQRX-QD can offer and compare it with the tough competition.

MSI MPG Artymis 273CQRX-QD Specifications
Screen Size: 27 Inches
Resolution:1440p QHD
Aspect Ratio: 16:9
Panel Technology: Vertical Alignment (VA)
Refresh Rate: 240Hz
Response Time: 1ms MPRT
Contrast Ratio: 3000:1
Brightness: 400 cd/m² (530 cd/m² Peak)
Built-in Speakers: None
Stand: Height – Yes
Stand: Tilt – Yes
Stand: Swivel – Yes
Stand: Pivot – No
VESA Compatibility: Yes 100 x 100
Connectivity: DisplayPort 1.2a x 1, HDMI 2.0 x 2, USB-C x 1, USB 3.0 x 2, 3.5mm x 1
Dimensions With Stand (WxHxD): 23.9″ x 20.78″ x 10.27″
Weight: 14.55 lbs

Design and Features
The MSI MPG Artymis 273CQRX-QD still has the signature aesthetic of its predecessors, but it has subtle improvements that make it look a bit more classy. It has a matte black finish all over, except for the glossy decorative strip at the back and the gunmetal base. The monitor looks more sophisticated compared to its predecessors, but it is still boldly identified as a gaming variant by its RGB lighting and MSI Dragon logo.
The RGB LEDs can be synced with the brand's Mystic Light ecosystem so you can create themed lighting for your rig. The LEDs are bright enough to cast a bias glow for your eye safety and comfort, but the light's projection isn't symmetric due to the strip's slanted position. It's nice to have for gamers who also prioritize their build's aesthetics, but we know some of you would rather turn it off to lessen distractions.


Its dimensions are more manageable compared to the reason models we reviewed so most won't have issues. Its base is a bit oversized so it needs more than 10 inches of depth from your desk. It is not heavy at 14.55 pounds so it will be a suitable choice if you need a portable display for LAN parties or competitions.
Its build quality is great since MSI has come quite far in improving its products to make them more competitive in the market. The plastics used are thick and sturdy so they won't flex or crack when moderate force is applied. The included stand is firm and stable so the display won't sag or wobble while you are in the heat of battle.
The MSI MPG Artymis 273CQRX-QD has a dedicated joystick for the OSD so you shouldn't have any trouble with its operating system. It's easy to get to submenus and specific settings with it, unlike button types which need multiple keypresses. Other premium gaming variants even include remotes, but they are mostly unnecessary if you are using the display for a desktop setup.
The stand included with the MSI MPG Artymis 273CQRX-QD offers tilt, swivel, and height adjustments for your convenience. pivoting wasn't included since this is a curved display so it's not suitable as a portrait display on the side. You can use VESA mounts if you need more flexibility, but it's only necessary if your desk space is limited.
Its connectivity layout includes DisplayPort 1.2 and two HDMI 2.0 ports for PCs and gaming consoles, along with a USB-C slot that supports DP Alt Mode and power delivery. The downside is that the latter can only provide 15 watts of power. It also has two USB 3.0 slots and a 3.5mm jack for peripherals so you can connect them to it for better cable management.
What's missing from the MSI MPG Artymis 273CQRX-QD is a pair of built-in speakers that are capable of a gaming-grade output. However, this is forgivable since headphones are a better match for curved monitors to enhance their immersive features.
Display and Performance
The MSI MPG Artymis 273CQRX-QD boasts a 27-inch curved Quantum Dot VA panel with a 2560 x 1440 resolution, a 240Hz refresh rate, and a 1ms boosted response time. The backlight has a 400 cd/m2 typical output and a 530 cd/m2 peak, while the contrast is listed at 3000:1 like most VA panels. This model is certified for HDR 400 even if its backlight punches above its requirements, but what limits it is its lack of local dimming.
27-inch 1440p monitors are considered the sweet spot for those who want a sharper screen without the massive GPU demands of 4K. It's great for all-around use and productivity since you get more room on the screen. You might need to upgrade your video card if you are moving up from a 1080p screen if you want to reach the 240Hz refresh.
The MSI MPG Artymis 273CQRX-QD renders more than 100% sRGB and around 95% DCI-P3 thanks to its Quantum Dot treatment. It is also factory-calibrated so the panel's default accuracy has a very low deltaE average of only 0.98. The monitor doesn't require manual tweaking because of this, so gamers don't have to worry about temperature settings and whatnot.
Calibrating the monitor did not yield any considerable improvements since its deltaE average only dropped to 0.67.  It's not worth buying a colorimeter just to get a score like this since the monitor is already decently accurate out of the box. Colorimeters aren't exactly cheap, so the only step up you can go with is to buy a prosumer display instead.
The MSI MPG Artymis 273CQRX-QD's backlight reached 423 cd/m2 at 100% while its peak brightness reached 509 cd/m2 when it is HDR mode is active. Its contrast ratio got as high as 3260:1 at 50% brightness. It's capable of deep blacks, but its HDR performance is still limited by its simple backlight.
The VA panel has some uniformity issues at the top and bottom edges of its curved display. The backlight leaks created clouding issues which became more noticeable during dark scenes or on black backgrounds. Thankfully this isn't a permanent issue on all units made, so there will be better ones out there.
The MSI MPG Artymis 273CQRX-QD's pixel response time and its high refresh rate minimize blurring and ghosting even if the panel is prone to it. You need to set the overdrive to its middle setting to clear them up, although there will still be some persistence in contrasting or fast-paced transitions. This is where Fast IPS panels are better but they usually suffer from poor contrast ratios.
The MSI MPG Artymis 273CQRX-QD is compatible with both FreeSync and G-Sync so you don't have to worry about tearing and stuttering. It's nice to have compatibility with both brands since both have released competitive 1440p cards. Input lag sits at 3ms at 240Hz, so there is no need to worry about delays while gaming.
Thoughts on the MSI MPG Artymis 273CQRX-QD
The MSI MPG Artymis 273CQRX-QD is a fantastic 1440p gaming monitor if you want a combination of speed and impressive image quality. Its calibrated for superb accuracy out of the box, so you get rich and balanced colors to go along with the high contrast. It is well designed with plenty of features, so it's a great option if you want to future-proof your setup.
The MSI MPG Artymis 273CQRX-QD is quite affordable for a 240Hz 1440p monitor so it's hard to find a reason to complain about it. It's a great monitor all around, although it is still prone to persistence like all VA gaming monitors.
Pros:
Great Color Accuracy
Includes USB-C
FreeSync/G-Sync Compatible
Fast and Responsive
Cons:
Prone to Persistence
No Local Dimming
Poor HDR Performance
About the Author: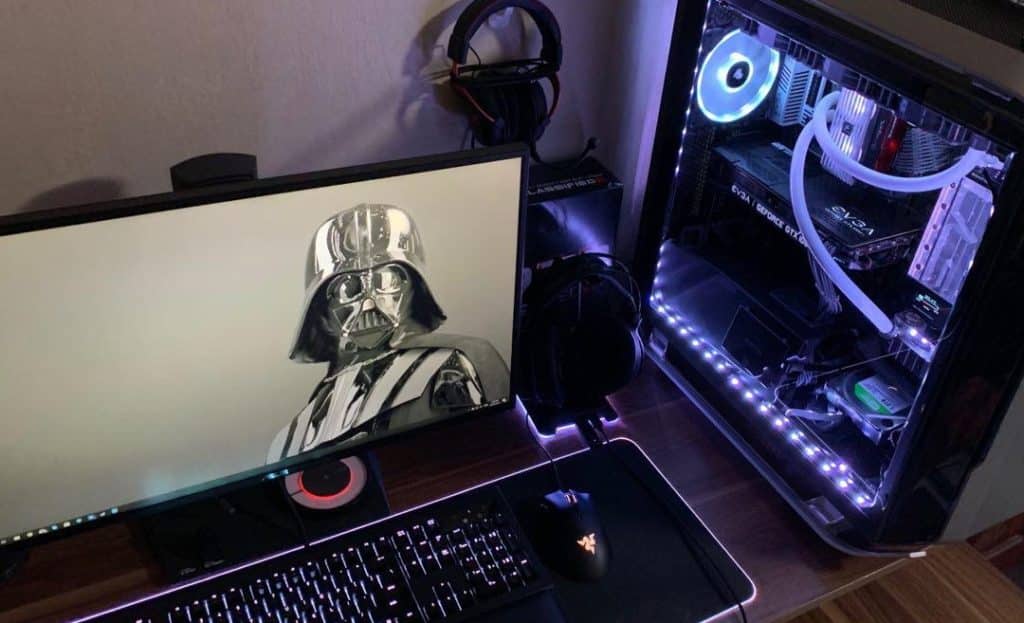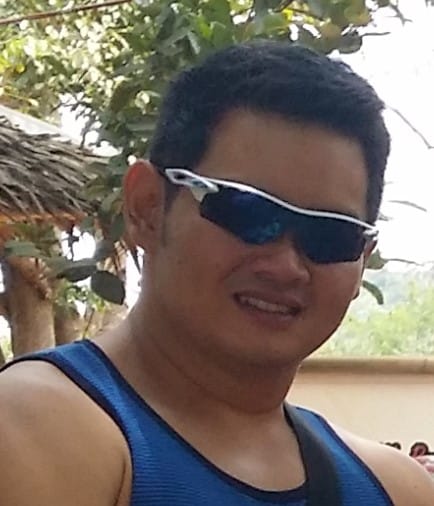 Paolo is a gaming veteran since the golden days of Doom and Warcraft and has been building gaming systems for family, friends, and colleagues since junior high. High-performance monitors are one of his fixations and he believes that it's every citizen's right to enjoy one. He has gone through several pieces of hardware in pursuit of every bit of performance gain, much to the dismay of his wallet. He now works with Monitornerds to scrutinize the latest gear to create reviews that accentuate the seldom explained aspects of a PC monitor.