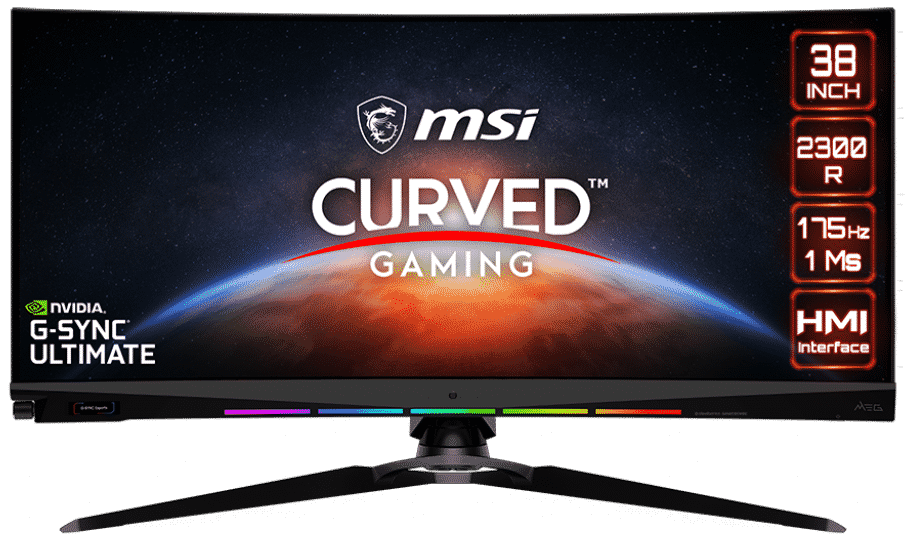 The MSI Optix MEG381CQR Plus's name is a handful to say, but that multitude of words also equates to new and attractive features. It offers HDR performance and high-end specs, plus it has what MSI calls the Human Machine Interface. Let's check out what all of this has to offer and discern if the MSI Optix MEG381CQR Plus is worth the investment.

MSI Optix MEG381CQR Plus Specifications
Screen Size: 38 Inches
Resolution: 3840 x 1600 WQHD+
Aspect Ratio: 21:9
Panel Technology: In-Plane Switching (IPS)
Refresh Rate: 175Hz
Response Time: 1ms
Contrast Ratio: 1000:1 (Static)
Brightness: 600 cd/m²
Built-in Speakers: No
Stand: Height – Yes
Stand: Tilt – Yes
Stand: Swivel – No
Stand: Pivot – No
VESA Compatibility: Yes (100 x 100)
Connectivity: DisplayPort 1.4 x 1, HDMI 2.0 x 2, USB 3.2 x 4, 3.5mm Audio Jack x 3
Dimensions (WxHxD): 35.30″ x 18.36″ x 12.82"
Weight: 23.59 lbs

Design and Features
The MSI Optix MEG381CQR Plus has a unique aesthetic because of its extra features, but it also looks like the flagship Optix monitor from the brand. The device has a black aesthetic with a mix of matte and brushed textures to help make it stand out. The display is bezel-free on three sides, but its bottom border is considerably thicker due to the HMI interface built into it.
38-inch monitors like this one are a few inches wider and noticeably taller than the more common 34-inch models. You have to make way for it on your desk, especially since it needs over a foot of depth when fully assembled. It is heavy and big for a PC monitor, so we recommend requisitioning an extra pair of hands to help with assembly and arrangement to avoid accidents.
Its build quality isn't perfect, but the materials used and the structural design of the monitor are durable and reliable. The plastics don't flex and they won't easily crack with reasonable force, while all the monitor's seams match each other perfectly. The included stand is massive, but it's stable so the equally monumental screen won't sag or shake.
The most prominent part of the MSI Optix MEG381CQR Plus's appearance is its bottom bezel which looks almost twice as thick compared to the usual. The reason behind this is the monitor's Human Machine Interface system with an OLED screen followed by RGB lighting and a built-in webcam. There is a dial at the left side that lets you manipulate the settings, provided that you have MSI's software for it installed.
This isn't desirable since that's another application that you need to run in the background, plus the knob's motion is cumbersome and it takes longer. The OLED screen shows the menu, but we think it's more useful for monitoring like displaying temperatures and clock speeds. The built-in webcam isn't particularly good when it comes to clarity and brightness, plus its low offset position feels awkward.
Thankfully, the monitor has a mount for cameras if in case you want to use a better device than the built-in. The RGB lighting works with MSI's Mystic Light ecosystem which can match the lighting to other MSI gear, but it is distracting.  It's nice for showcasing your build but most will simply turn it off if they want to focus on what the screen has to offer.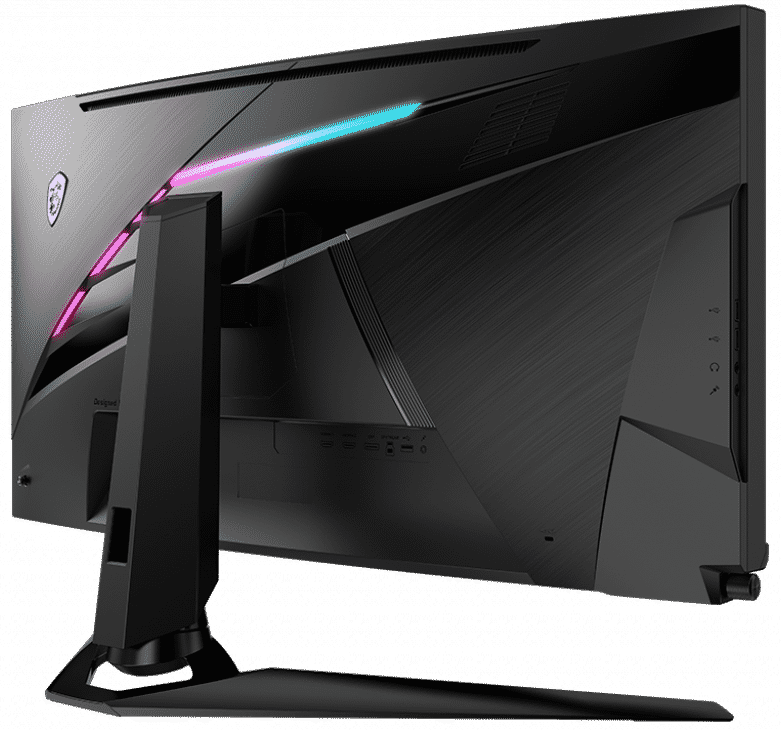 There's also the fact that the MSI Optix MEG381CQR Plus has an OSD joystick on the opposite side of the HMI add-on. It's easier and quicker to use, plus it doesn't need the wonky software that is necessary if you want your inputs and commands via HMI recognized by the monitor. We think this will get more use for calibration, but premium features are always nice to have and play around with.
The included stand offers tilt, swivel, and height adjustments, but that's reasonable because pivot is unnecessary for ultrawides which aren't ideal for portrait mode. The large base keeps it very stable while adding an aesthetic appeal to the device. You can also use VESA mounts, but it's only necessary if you have limited space or if there's another monitor or two with your setup.
You will find DisplayPort 1.4 and two HDMI 2.1 ports for video inputs, along with a well-equipped USB 3.2 hub for your accessories. There are three audio jacks as well for your headphone, mic, and microphone upstream. What's disappointing here is the lack of HDMI 2.1 and USB-C, so your only option to run the maximum refresh rate is the DP slot.
The MSI Optix MEG381CQR Plus is very expensive, but it still doesn't include upgraded speakers in its lineup of features. It's designed to be used with a headset since its an ultrawide screen and it has ports for it, but speakers would have added value for the buyer. Built-ins are useless for gaming, but more powerful implementations can be used for other entertainment purposes like enjoying movies.
Display and Performance
The MSI Optix MEG381CQR Plus boasts a 38-inch curved IPS panel with a 3840 x 1600 resolution, a 175Hz refresh rate, and a 1ms boosted response time. The backlight has a 600 cd/m2 peak, while the contrast ratio is listed at 1000:1. This model is tagged with Nvidia's G-Sync Ultimate, but it is only an HDR 600 monitor with limited 56 dimming zones which pales in comparison to the 1152 full array local dimming backlight of the Asus PG32UQX.
38-inch UWQHD+ screens like this monitor are as sharp as the smaller 34-inch models since they have almost the same pixel density. However, you get more screen space to go with the size which can be useful for productivity or immersive gaming. It is not going to be as sharp as a 3840 x 2160 screen, but it's an upgrade that you will appreciate even if you are coming from a QHD monitor.
The MSI Optix MEG381CQR Plus covers more than 100% sRGB and around 95% DCI-P3 for stunning vibrancy in games and movies. It has a deltaE average of 2.93 which isn't perfect, but acceptable and expected from a wide gamut display. Most users will not feel the need to calibrate the monitor apart from adjusting its brightness settings and other extras like the RGB lighting.
Using a colorimeter improved its accuracy to a superb 0.59 which is something you would see from a premium prosumer display. However, the gadget isn't particularly cheap, so it's only worth it if you are into color-critical work such as editing or content creation. However, gamers will be happy with its default setting so getting a colorimeter in that use-case isn't practical.
Its backlight reached 490 cd/m2 in SDR and then peaked at 689 cd/m2 when HDR is active so some might need to tone it down a bit. The IPS panel's contrast ratio is weak at 977:1 in SDR, but it expands exponentially when its local dimming kicks in. That's a good sign, but the limited zones sometimes added haloing or clouding issues since the local dimming is spread over a larger area, unlike the PG32UQX which had granular control over this aspect.
The MSI Optix MEG381CQR Plus's IPS panel isn't the fastest when it comes to pixel response time so it still is prone to blurring. Using the overdrive and its Fast level helped in reducing this, but it added some minor overshoot in fast and contrasting transitions. We recommend using this mode since the inverse ghosting isn't as noticeable as the trails and smudging when it's in normal mode.
The MSI Optix MEG381CQR Plus is a G-Sync ultimate monitor, but it doesn't lock out FreeSync explicitly. This is a desirable trait from premium monitors now since the GPU market is highly unstable, with prices soaring and stocks getting depleted. Input lag sits at 8ms at 175Hz so it won't make you feel delays or experience "de-synced instances" while playing your favorite titles.
Thoughts on the MSI Optix MEG381CQR Plus
The MSI Optix MEG381CQR Plus is an attractive monitor with plenty to offer in its screen qualities and features. It has a big and vibrant display with decent HDR performance that is perfect for immersive gaming and editing if it's calibrated. The monitor also has a few toys you can utilize like its HMI feature, but we think the extra cost and effort for them would better serve the consumers if the HDR implementation was improved further.
The main flaw of the MSI Optix MEG381CQR Plus aside from its high price it's the limitations of its HDR performance even if it's a G-Sync Ultimate monitor. We expected HDR1000 capabilities with this certification along with the price tag, so it is underwhelming when compared to extreme monitors with the same classification. It's a good investment, but there is some room for improvement considering its high cost.
Pros:
Large and Crisp Ultrawide Screen
Vibrant Color Coverage
175Hz
Plenty of Features
Cons:
Expensive
Limited HDR for G-Sync Ultimate
Prone to Blurring
About the Author: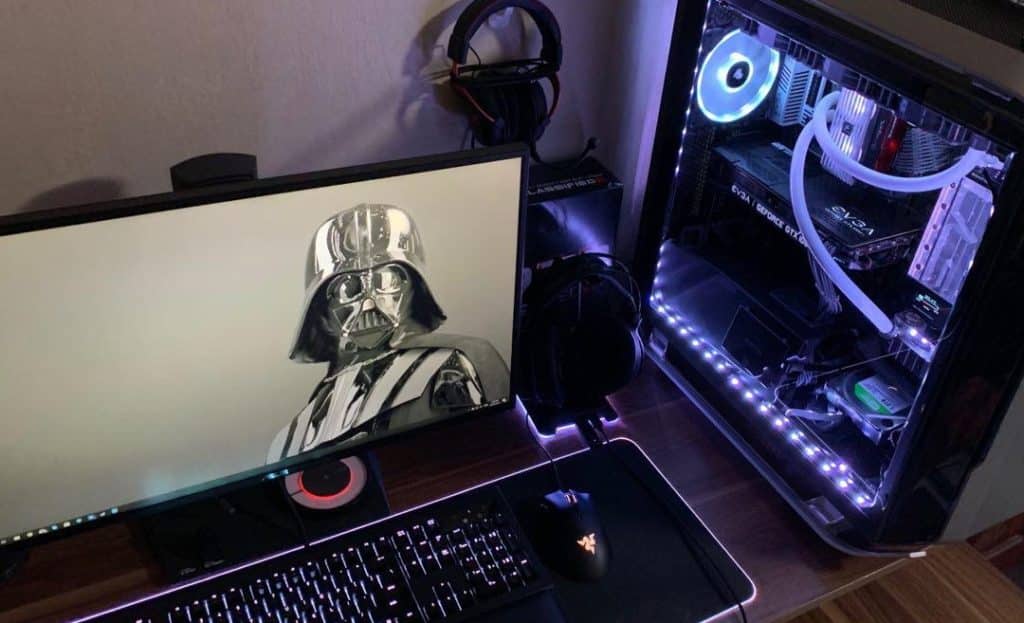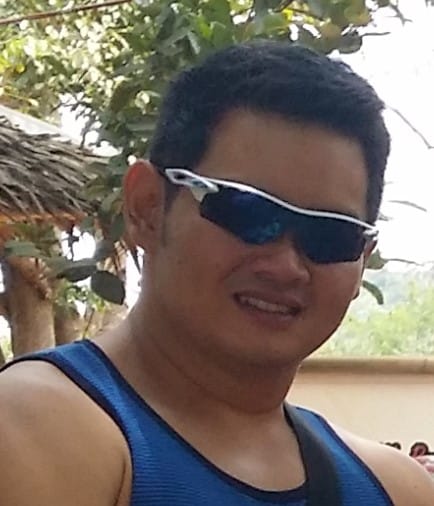 Paolo is a gaming veteran since the golden days of Doom and Warcraft and has been building gaming systems for family, friends, and colleagues since junior high. High-performance monitors are one of his fixations and he believes that it's every citizen's right to enjoy one. He has gone through several pieces of hardware in pursuit of every bit of performance gain, much to the dismay of his wallet. He now works with Monitornerds to scrutinize the latest gear to create reviews that accentuate the seldom explained aspects of a PC monitor.