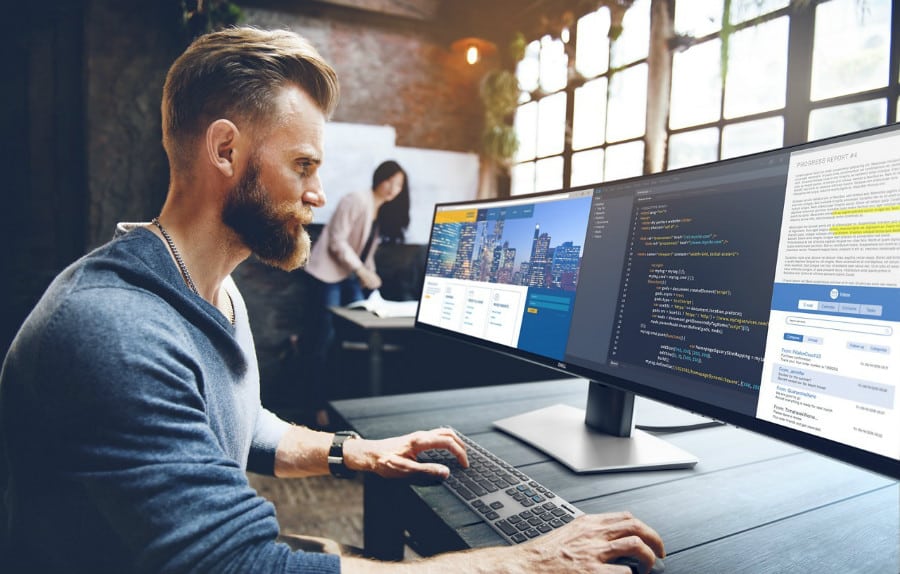 Dell is ramping up their production of premium displays for the last quarter of this year all the way until the start of 2019. According to Dell, their new products focus on modern aspects such as USB-C connectivity and increasingly thinner bezels. We've had great experiences reviewing and using the firm's products, and we can't help but be excited for what they have in store.
Why We Love Dell Monitors
Dell has become synonymous with reliability and value in the monitor business thanks to countless high-performance products that did not disappoint. The brand also struggles to release innovative products such as the Dell UP2718Q which is the first true-HDR PC monitor. The Value of their monitors is also unrivaled with the likes of the Dell S2716DGR that is currently the lowest-priced G-Sync gaming monitor available.
The company's identity is proudly displayed in its monitors with their subtle designs that don't overlook functionality. We have always loved the black and gray look, plus the brand's InfinityEdge scheme which improves upon the meaning of a borderless display.
Dell U4919DW – 49-Inch Super Ultra Wide 5K Monitor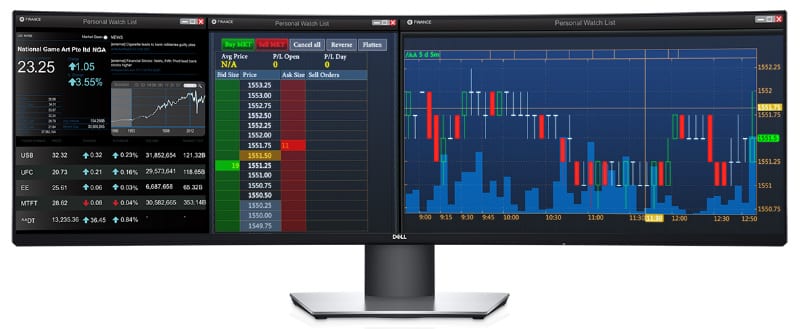 The Dell U4919DW is aiming to lead the pack by becoming the first super ultrawide monitor with a 5120 x 1440 dual QHD resolution available to the masses. The resulting image will be similar to two 27-inch 1440p monitors placed side by side, minus the bezels. The result is an almost four-feet behemoth that's fantastic for streamlining your workflow or enjoying expansive sceneries.
The Dell U4919DW's spec sheet also lists a 60Hz refresh rate, 1000:1 contrast ratio, and a 350cd/m2 max brightness. This model utilizes IPS technology unlike other super ultrawides from Philips and Samsung who rely on VA panels which notably have a deeper contrast. However, when accuracy is concerned, IPS is still the go-panel type, especially for professional monitors.
The Dell U4919DW will ship factory calibrated to maximize its 1.07B color depth and 99% sRGB gamut volume. We can also expect USB-C connectivity along with dual HDMI 2.0 slots and a DisplayPort 1.4 connector. There will also be five USB 3.0 slots for accessories which will maximize this monitor's potential as the centerpiece of your command center.
Dell U3419W – 34-Inch Ultrawide for Business

The Dell U3419W steps up to replace the U3417W which we liked for its excellent color and image quality. The new model sticks with a familiar formula such as an IPS panel with a 3440 x 1440 resolution and a 60Hz refresh rate. Like the Dell U4919DW above, this variant is also meant for business users who want a large screen with clear and vibrant images.
USB-C connectivity is included this time around with the Dell U3419W to make it a perfect pair for modern laptops such as the latest MacBook Pros. Other features include a DisplayPort 1.2 slot and dual HDMI connectors which can be utilized by PiP/PbP to maximize the 99% sRGB display. We will also get better audio with this model since it comes with a pair of 9-Watt speakers.
Note: The Dell U3419W is now available via the link above.
Dell U3219Q – 4K HDR Monitor with USB-C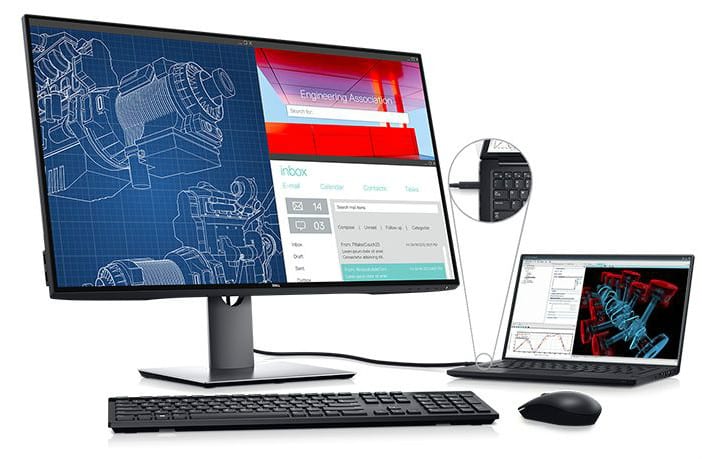 The Dell U3219Q offers a large, 32-inch screen which is suitable for both editing work and entertainment. The monitor is also capable of HDR representation, although it doesn't come with a FALD backlight or comprehensive gamuts and contrast. The model will only have a 1300:1 contrast ratio and a 400cd/m2 backlight, indicating that HDR will be achieved via emulation.
Despite its limitation to the HDR400 standard, this model will still provide accurate color via Dell's factory calibration that guarantees a DeltaE <2 accuracy. There is also no mention of special gamuts such as Adobe RGB even if the monitor is priced like a designer display. But what we know is that we will get a premium display with excellent clarity and imaging quality.
The Dell U3219Q is also a perfect match for USB-C devices such as Macs and MacBooks since it comes with the next-gen universal connector. Other standard features include DisplayPort 1.2, HDI 2.0 and USB slots. The monitor also comes with a fully-adjustable stand that allows users to get a comfortable view of the premium screen easily.
Note: The Dell U3219Q is now available via the link above.
Dell U2719DC – USB-C QHD Monitor with Daisy Chaining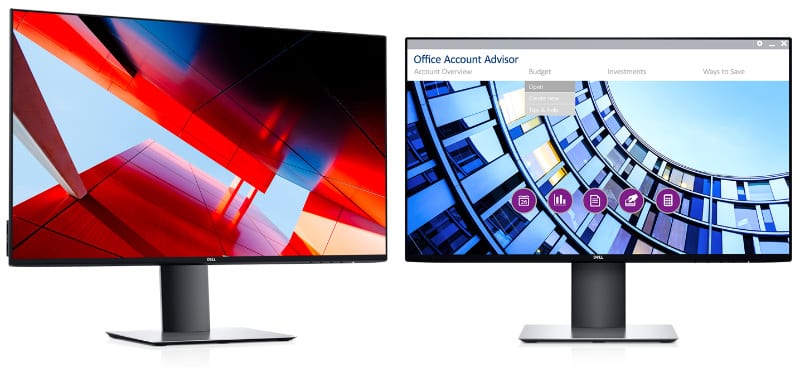 The Dell U2719DC sports a borderless front with a crisp IPS panel with a 2560 x 1440 resolution that's perfect for the 27-inch form factor. Its other capabilities include a 50Hz refresh rate, 5ms response time, and a 1000:1 contrast ratio. HDR is out since this model only has a 350cd/m2 backlight and a 16.7m color depth which are too low for the feature.
The Dell U2719DC will ship with a USB-C connector, DisplayPort 1.4, HDMI, and a DP 1.4-Out for daisy chaining. You also get a fully-adjustable stand which is standard for this grade of monitors from Dell. It's worth noting that there is a non-USB-C variant named the Dell U2719D which is perfectly identical in all the other specifications.
Dell U2419HC – 1080p USB-C Monitor for Business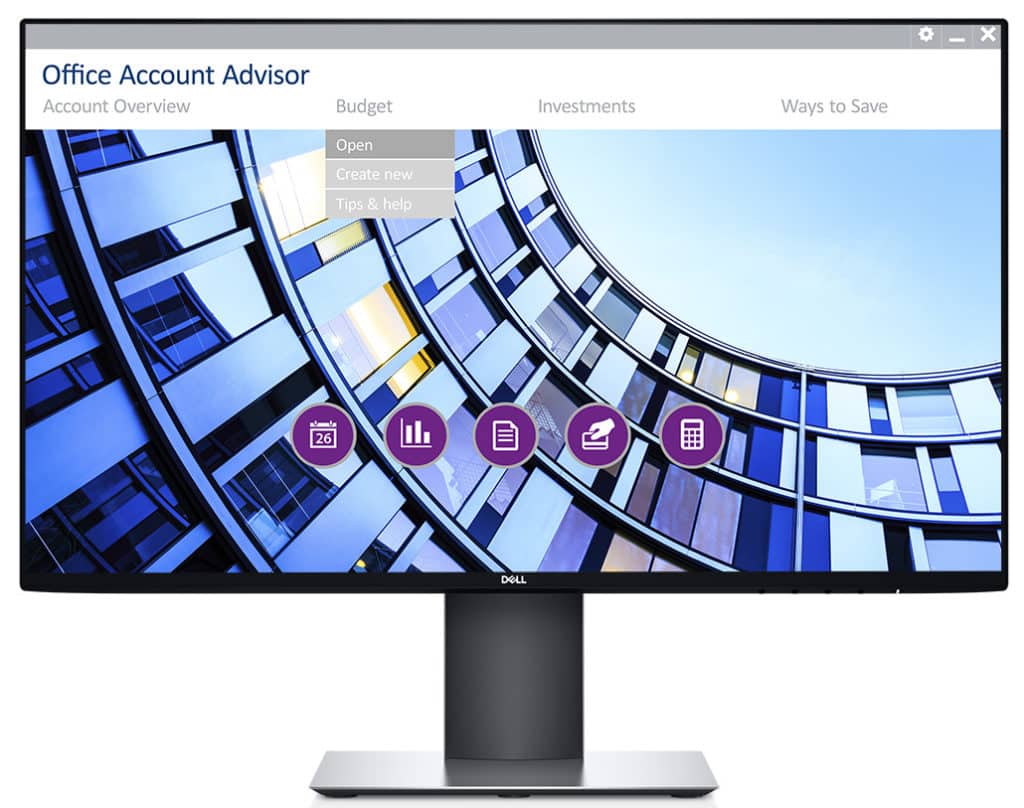 The Dell U2419HC is the smaller sibling of the model above, sporting a 24-inch display with a 1920 x 1080 resolution. The backlight is more subtle at 250cd/m2, but the brand said that this variant would produce 16.7M colors and perfect coverage of the sRGB gamut like the U2719DC. What's fantastic about these new business displays is that they have the thinnest borders we have seen to date, making multi-head setups more viable.
Like its bigger sibling, the Dell U2419HC will also feature DisplayPort 1.4 and an Out connector for daisy-chaining multiple units. There is also a non-USB-C variant named the Dell U2419H, so be sure to check the model code when purchasing.
Editor's Note: These New Dell UltraSharp monitors look like strong competitors in the professional or business sector of the market. However, our biggest question is where are the gaming variants that should have replaced models like the S2716DG? We're still waiting, Dell!